Day 1 :
Travelling
Sun. 22 Nov 2015
Day 2 :
Mahabalipuram
Mon. 23 Nov 2015
Welcome to Chennai, on arrival you are transferred to Mamallapuram - Its enviable position on the Coromandel Coast, facing the Bay of Bengal, guarantees that this is a popular place to stay. Spend time on the white-sand beach shaded by casuarina trees and hire a bike to pedal through the surrounding countryside but make sure you allow time to explore this wonderful open-air museum, much of which is a UNESCO World Heritage Site. Overnight in Mamallapuram.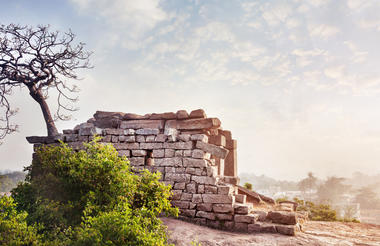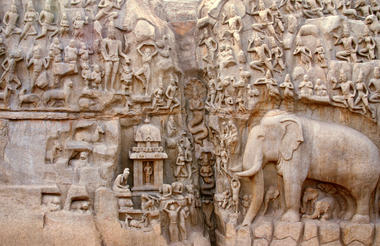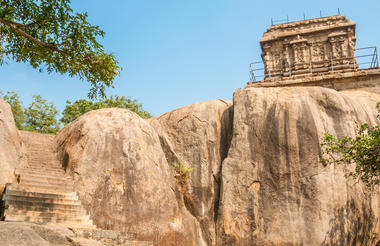 Day 3 :
Mahabalipuram
Tue. 24 Nov 2015
Yoga enthusiasts can rise early for a yoga session at our hotel. We'll ease into the trip with a day free for our own activities. In the evening we'll enjoy a cooking demonstration with a well-known cooking expert. Overnight in Mamallapuram.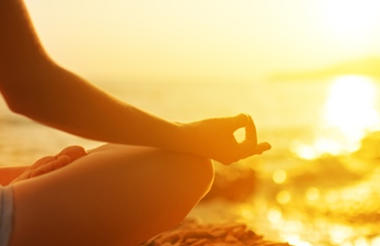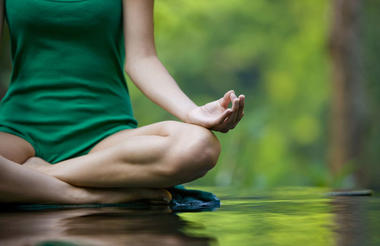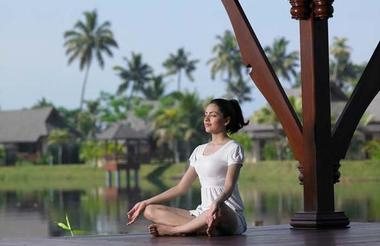 Day 4 :
Mahabalipuram
Wed. 25 Nov 2015
One of the best ways to explore the ancient streets of Mamallapuram is to take an auto rickshaw cycle through this enchanting, quaint town with history and legends as your backies (Indian saying for stories related to place). Distances, particularly between attractions, are fairly manageable. What makes this mode of transport fun in Mamallapuram ideal is that most of the town's attractions are placed within easy distance of each other. Here we visit Arjuna's Penance where nothing can prepare you for the wonderful bas-reliefs covering two huge boulders. The exquisite detail, dating from the 7th century, depicts the flow of the Ganges down from the Himalayan Mountains as well as scenes from Indian daily life. We'll also visit The Five Rathas. You won't believe that these shrines are carved whole from an outcrop of rock. Each of the five temples is dedicated to heroes from the great epic of the Mahabharata. We'll spend time admiring the detail of the carvings, which include gods, humans and elephants and wonder why the temples are incomplete and were never consecrated. Shore Temple will give us the chance to relish the delightful seaside location, overlooking the Bay of Bengal, and landscaped gardens surrounding it. The Shore Temple, a popular place for the locals to visit, is dedicated to both Vishnu and Shiva, the decorative beauty of the temple, built in Dravidian style, has suffered erosion by its proximity to the sea but is still amazing. We'll dine tonight with a local family. Overnight in Mamallapuram.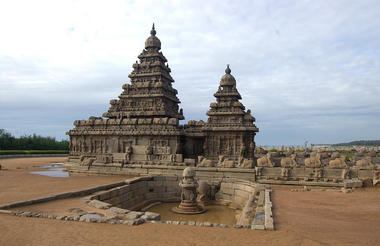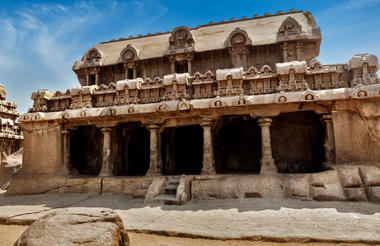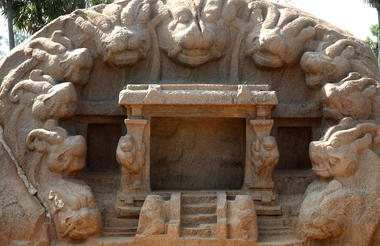 Day 5 :
Puducherry
Thu. 26 Nov 2015
Yoga enthusiasts can rise early for a yoga session at out hotel. We'll drive to Pondicherry. Attractively set on the Bay of Bengal with delightful unspoiled beaches, this surprising town is a throwback to colonial times when it was a French enclave. Nowadays it is richly blended with Tamil culture. Those used to British colonial architecture will enjoy the Gallic imprint with the profusion of Catholic churches and distinctly French buildings such as the beachfront Hotel de Ville and excellent French restaurants. Enroute we will stop at Auroville to discover the harmonious community inspired by The Mother as a place where people can come together, regardless of nationality, belief or colour, to live a meaningful life. Experimental buildings, combining Western and Indian elements, are located along narrow rural roads, shaded by lush greenery. This utopia supports itself through agriculture, handicrafts and alternative technology.
Overnight in Pondicherry.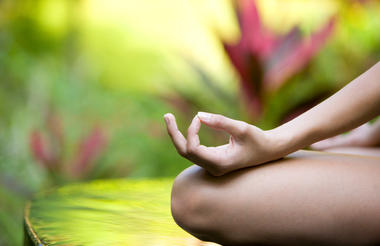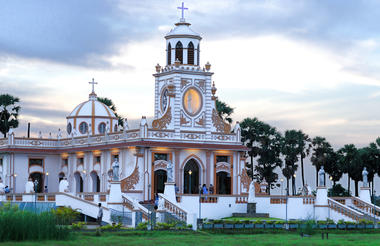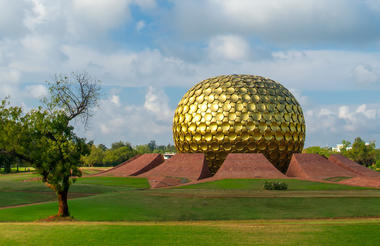 Day 6 :
Puducherry
Fri. 27 Nov 2015
This morning we'll proceed on a Pondicherry city tour. Like so many Indian cities, Pondicherry is particularly spiritual. Well known for the Shri Aurobindo Ashram, it was set up by one of his disciples, a Parisian known as The Mother, in his memory and is one of the most active ashrams in India. We'll also experience the contrasting calm of the Church of our Lady of the Immaculate Conception, one of the finest French churches in town and the Hindu temple to Ganesh whose walls are embellished with a wonderful series of paintings of Ganesh in various forms.
Overnight in Pondicherry.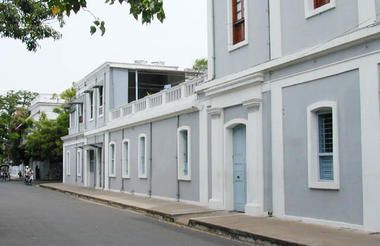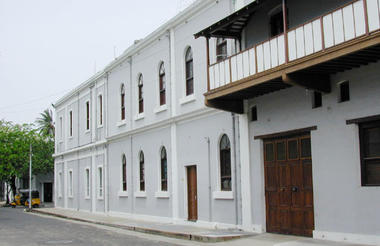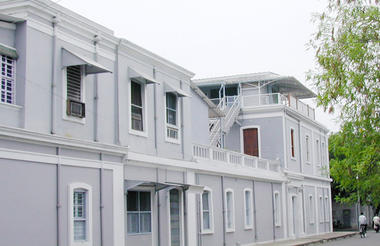 Day 7 :
Thanjavur
Sat. 28 Nov 2015
Depart from Hotel and drive to Tanjore. Despite its important history and culture, Tanjore is surprisingly overlooked by visitors to South India. A bustling market town in one of the main rice-growing regions of Tamil Nadu, Tanjore was once the capital of the Chola Empire and, although many buildings from that period no longer survive, the town is still full of lovely temples. The Brihadeshvara Temple is a magnificent temple, over 1000 years old and now a UNESCO World Heritage Site. It evokes the power of the Chola kings as it towers over the town. If you study the detailed inscriptions you'll see they depict temple life and the dancers, musicians, potters, goldsmiths and astrologers who lived there. Upon entering the pavilion in the main courtyard we'll view the shining black Nandi statue, one of the largest in India, and weighing an astonishing 25 tons.
Overnight in Tanjore.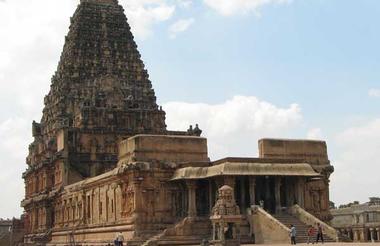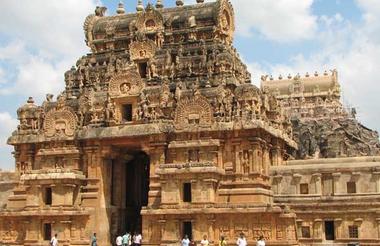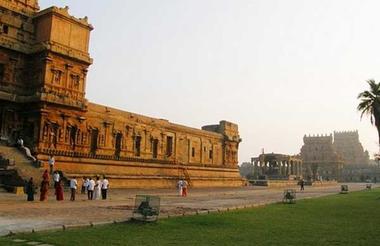 Day 8 :
Madurai
Sun. 29 Nov 2015
Depart to Madurai. We may stop to view Bronze-casting masters at work as they preserve and use the lost-wax method. This method, used to create sacred temple bronzes during the Chola period, is being passed down through the generations to ensure that bronze casting continues to thrive. We travel via Karakkudi, which is famous for the unique limestone houses and structures spread throughout the city. We'll lunch at the Bangala Hotel, to enjoy the lip-smacking dishes that are part of the local cuisine of Karaikudi. Continuing on we'll find Madurai. This vast, pulsating city, one of the oldest cities in South India, dating back 2500 years, sprawls along the banks of the River Vaigai. We'll have time to wander through the fun, packed streets which are full of pilgrims, wandering cows, open-air kitchens and colourful bazaars. Overnight in Madurai.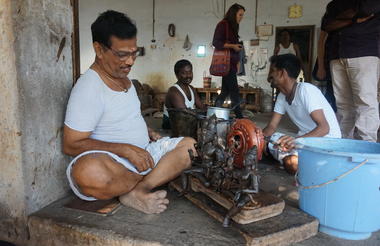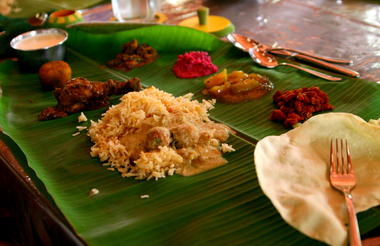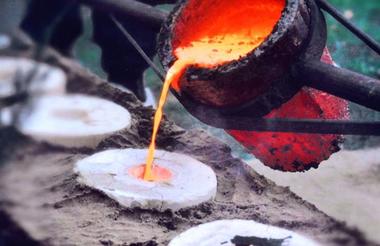 Day 9 :
Madurai
Mon. 30 Nov 2015
Yoga enthusiasts can rise early for a yoga session at out hotel. We'll enjoy a Rickshaw tour to get under the skin of this fascinating city. The leisurely ride, with a friendly wallah driving you, through the maze of streets will help us take in the sights and smells that surround. We'll pass through vegetable markets and see the locals haggling over the price before we stop to admire the 17th-century Thirumalai Nayak Palace - a fusion of classical Indian and European styles. We'll also spend time in the Gandhi Museum that charts India's freedom struggle. Meenakshi Temple – here we'll join the locals thronging this bustling temple, one of the largest in India, and soak up the atmosphere. Something is always happening here – ceremonies, musicians playing, weddings, prostrating pilgrims, festivals. It is a compelling place to spend time and enjoy temple life. This night we'll join in the nightly festival when Lord Shiva (Meenakshi's husband) is carried in a palanquin to her bedroom. Overnight in Madurai.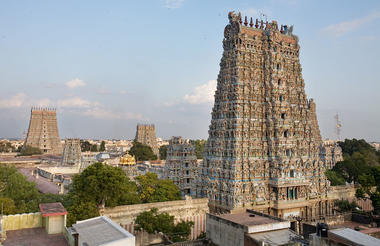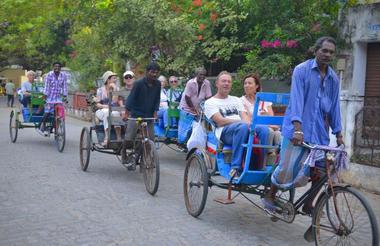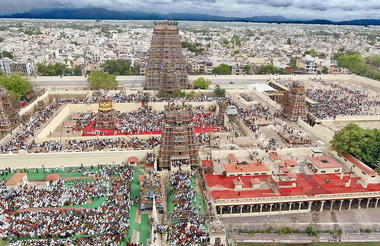 Day 10 :
Thekkady
Tue. 1 Dec 2015
Travel to Periyar. You will understand the evocative name of the Cardamom Hills as we make our way to this area and the serene home of the Periyar Wildlife Sanctuary. Tea and spice plantations surround this reserve on the Kerala/Tamil Nadu border where both the king and queen of spices, pepper and cardamom, grow naturally. Upon arrival at the eco-friendly Spice Village we'll settle in and then enjoy a chef's demonstration prior to a magnificent dinner. Periyar is a joy for the chance to use these truly fresh and locally sourced ingredients that set the whole world on a quest for more – SPICES! Overnight in Periyar.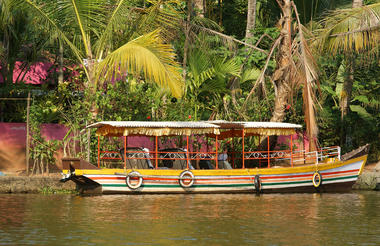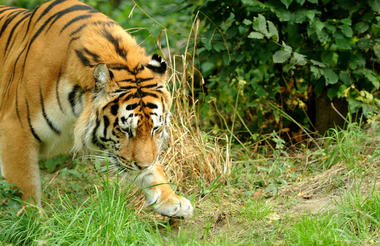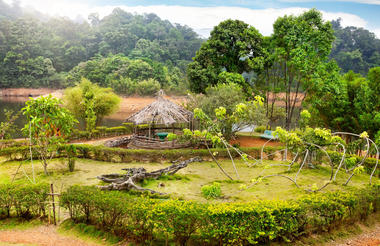 Day 11 :
Thekkady
Wed. 2 Dec 2015
Today we'll rise early (6:30 – 10 a.m.) to do a Jungle walk and see the nature and greenery. These days, in the jungle it would be very rare to spot animals but it is still a splendid opportunity to understand where the spices of this famed area originated and to appreciate the knowledge of the tribal people for whom each and every plant and animal is considered a "neighbour". Today we'll visit Cyril's House and learn to cook authentic Keralan food. In the evening we'll visit a Martial arts show The Shaolin monks have made their disciplined displays of Kung Fu world famous, but few know that their art was learned from Bodhi Dharma, an Indian monk who was a Kalaripayattu master. Legend traces this form of martial arts back 3000 years and here, close to Periyar, you have the chance to experience a display of this most ancient of art forms. Overnight in Periyar.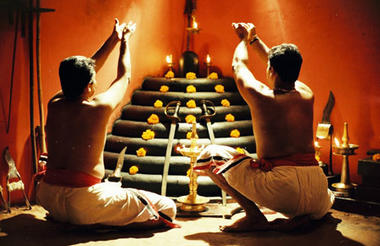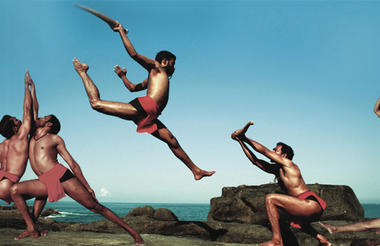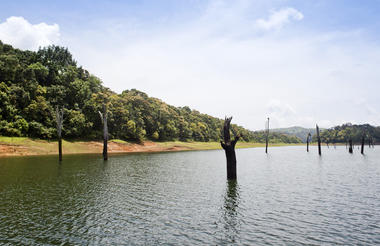 Day 12 :
Thekkady
Thu. 3 Dec 2015
Yoga enthusiasts can rise early for a yoga session at our hotel. Late morning we'll visit the amazing Mr. Abraham's Spice garden. The rambling gardens contain familiar and unusual spices and herbs, with a variety of culinary and medicinal purposes. It's totally organic, with natural forms of pest control. We'll enjoy a very typical home lunch followed by a late afternoon boat ride for the chance to cruise the lake at the heart of the Periyar Wildlife Sanctuary. From the tranquility of the lake, enjoy the lush scenery all around you and keep a look out for animals that may come down to the water's edge – maybe a family of elephants, scurrying Wild Boar or the magnificent Sambar Deer. Evening free at leisure.
Overnight in Periyar.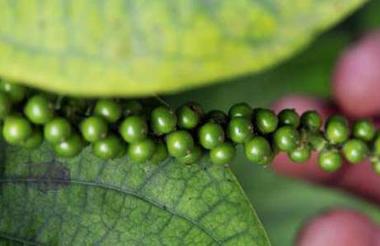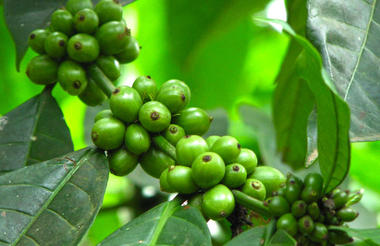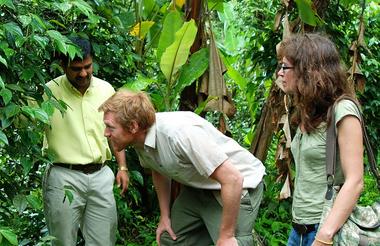 Day 13 :
Alappuzha
Fri. 4 Dec 2015
Yoga enthusiasts can rise early for a yoga session at our hotel and after breakfast we'll depart from the hotel and drive through the beautiful landscape to visit a tea garden near Kumily. Then we proceed to Alleppey. Experience the daily lives of the locals from the decks of a houseboat. Pass women washing their clothes in the river and farmers bathing their buffalo; watch as fishermen and vegetable sellers go from house to house by boat selling their wares; pass villagers standing up to their necks in water gossiping with their neighbour. Enjoy tasty local meals as the boat drifts along and watch as the sun sets over the ever-changing scenery before retiring to your cabin to be lulled to sleep by the gently lapping water. Overnight onboard House Boat. Full board basis.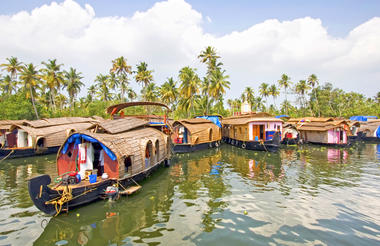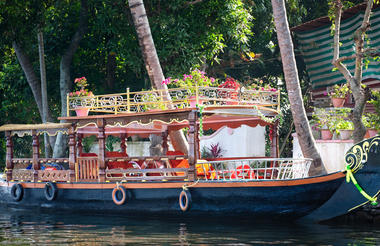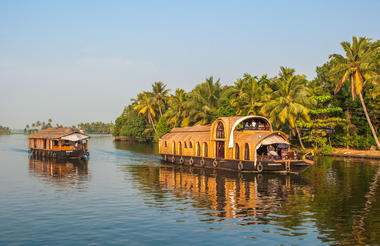 Day 14 :
Kumarakom
Sat. 5 Dec 2015
Disembark from Houseboat and we take you to Community Greenpalm Homes (aka Thomas's Homestay), located on a backwater island only 10km from Alleppey. It feels a world away and visiting with Thomas will give us a truly unique insight into Keralan culture and the disappearing ways of life in the Backwaters. As well as meeting Thomas and his family, you'll have plenty of opportunities to meet the local villagers. Thomas will take you out on leisurely trips around the village, stopping to chat with people along the way or have a cup of chai at the open-air tea shop/shacks. People are very friendly; Thomas's mother and wife cook wonderful fresh Keralan food three times a day and serve it at a large communal table with other travelers, and sometimes Thomas. The rice is from their own paddy fields, and the vegetables are homegrown. Afternoon we proceed to Kumarakom, which is a cluster of tiny islands, which are almost impossibly beautiful and surrounded by a labyrinth of tropical waterways. Overnight in Kumarakom.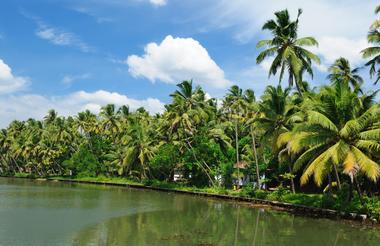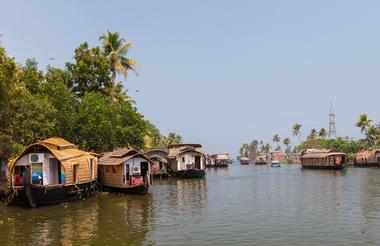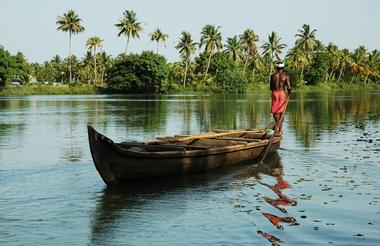 Day 15 :
Kumarakom
Sun. 6 Dec 2015
Yoga enthusiasts can rise early for a yoga session at our hotel. Spend your day at leisure or choose to experience the Ayurvedic spa treatments. Overnight in Kumarakom.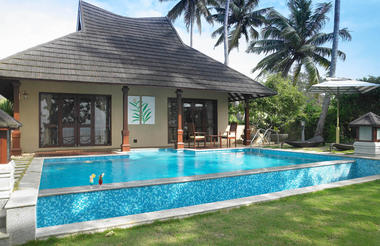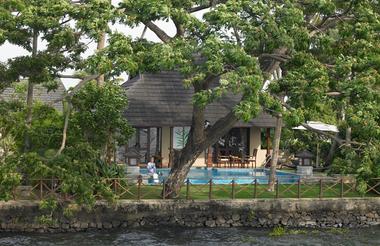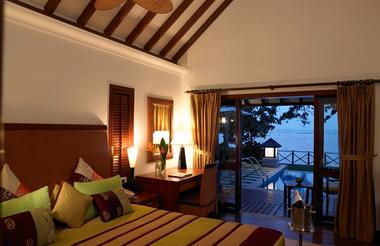 Optional
In House Ayurveda in Kumarakom
Day 16 :
Kumarakom
Mon. 7 Dec 2015
Yoga enthusiasts can rise early for a yoga session at our hotel. Spend your day at leisure, or choose to experience the Ayurvedic treatments (supplement cost will be applicable). Enjoy Farewell Dinner at the hotel.
Overnight in Kumarakom.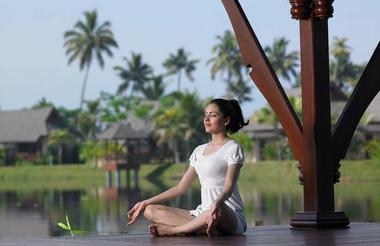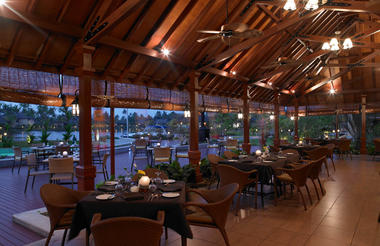 Day 17 :
End of Itinerary
Tue. 8 Dec 2015
Check out from the hotel and you transferred to the Cochin airport to connect onward flight.