Radisson Temple Bay
| Mahabalipuram
23 Nov 2015 - 26 Nov 2015
Spread across 44 tropical acres and set against the Bay of Bengal, the Radisson Blu Resort Temple Bay is an ideal vacation destination. It is just 1 km from Arjuna's Penance, Krishna's Butter Ball and Krishna Mandapam.
Guests can choose from a range of hotel rooms and villas, some with private pools, while staying connected with in-room amenities such as free high-speed wireless internet. All suites, villas and chalets has air conditioning, a patio or balcony, a mini bar and a LCD television with cable.
Visitors get to view the sea and courtyards from all angles at the resort. Dining options for guests include the Water's Edge Cafe and the Wharf which serves international cuisine as well as tandoori and seafood dishes. Nearby sightseeing spots are the Shore Temple and Pondicherry. Other facilities available at the resort includes a 27,000-square-foot swimming pool, two spas and a pitch and putt golf course.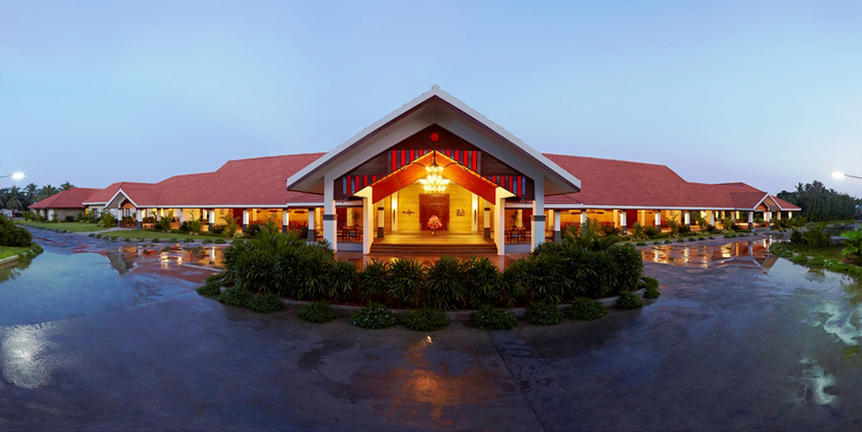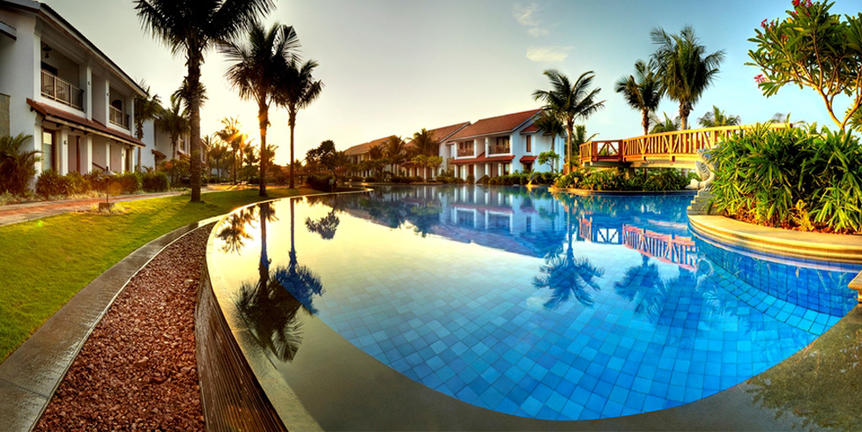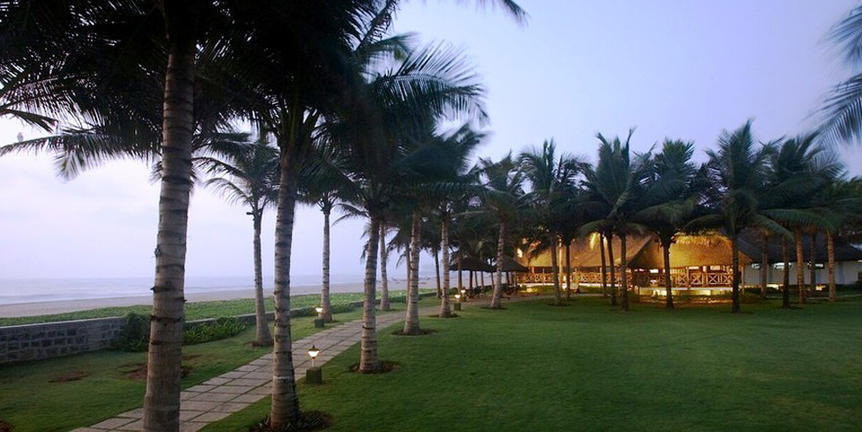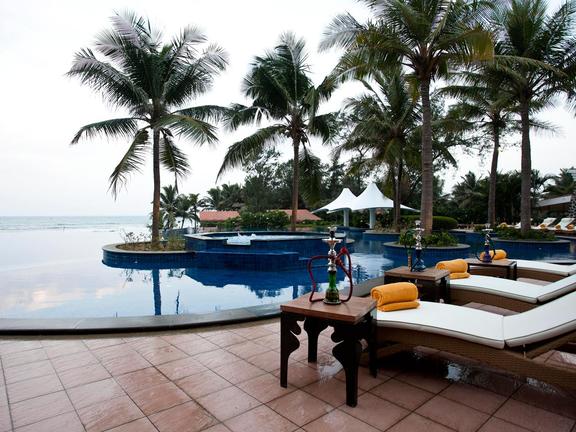 Your Stay
3 Nights
Bed and Breakfast
Palais de Mahe
| Puducherry
26 Nov 2015 - 28 Nov 2015
Palais de Mahe forms part of the CGH Earth Experience. It's located in the French quarter, just a few steps away from the seaside promenade. A stay at the Palais de Mahe provides a French Indian experience.
The interior design is inspired by the Dupleix era with period furniture providing the finishing touches. The modern rooms all opens out to the plunge pool in the centre courtyard.
Your Stay
2 Nights
Bed and Breakfast
Ideal River View Resort
| Thanjavur
28 Nov 2015 - 29 Nov 2015
Favourably located on the bank of the Cauvery within the culturally rich heritage town of Tanjore, is the Ideal River Resort. This family resort offers a cultural setting with comfortable accommodation.
Featured at the Ideal River Resort are guest rooms with river facing views, a restaurant, bar, Ayurveda spa, swimming pool and a gift shop. Cultural events take place at the resort's classical theatre. Bicycles are available for hire to explore the surrounding riverside area. Other outdoor activity options include golfing and having barbeque parties. There's also entertainment and activity options for kids at the Cyber Café which has video and PC games.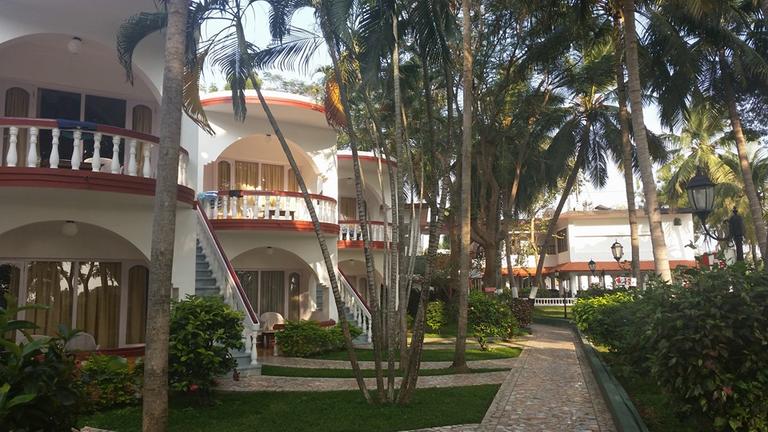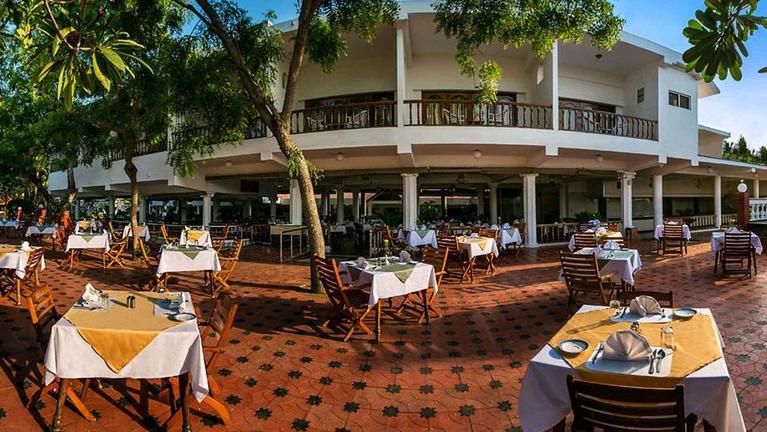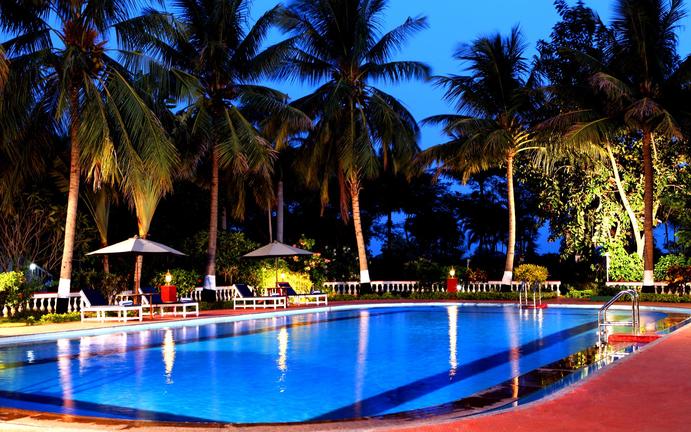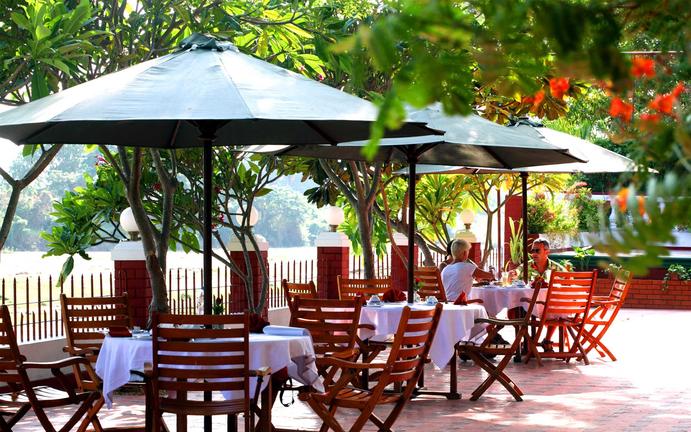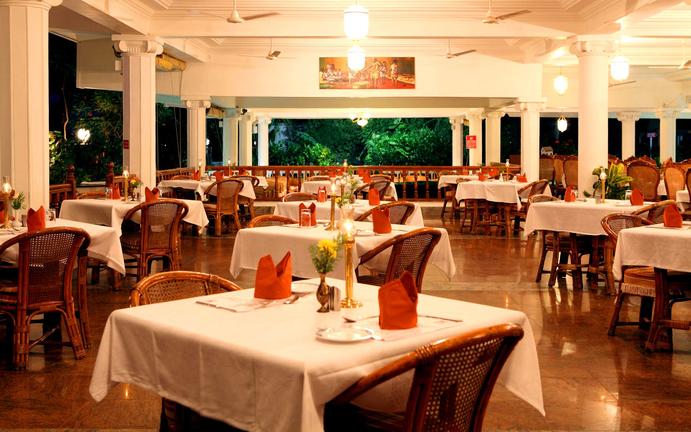 Your Stay
1 Night
Bed and Breakfast
Heritage Madurai
| Madurai
29 Nov 2015 - 1 Dec 2015
Heritage Madurai rings with historic charm that echoes in every hallway and every room. Lounge by the Olympic-sized temple tank pool, or luxuriate in a plunge pool in your own private villa. Dine under a 200-year-old banyan tree, serenaded by bird calls while enjoying the perfect meal prepared by your own personal chef, perfectly tempered to your particular taste buds. Take a leisurely 'historic' walk through the corridors where every stone has a story to tell.
One of the main attractions around Madurai is the cultural experience of visiting the Meenakshi Amman temple and the Nayakar Mahal. Recreational activities for guests at the hotel are swimming, playing badminton and hiring out mountain bikes to explore the surrounding area. There is also a choice of 3 dining options namely the Banyan Restaurant, the Swig & Tee Bar, and the Coffee Shop.
Your Stay
2 Nights
Bed and Breakfast
Spice Village
| Thekkady
1 Dec 2015 - 4 Dec 2015
Spice Village is situated in Periyar. It is a resort with lush gardens, individual cabins and that practices ecological methods during it's day to day running. This resort belongs to the CGH Earth Group.
Visitors out for a nature escape is drawn to the Spice Village. This is the tribal village, reborn for the modern traveller.
Accommodation at Spice Village is made up of 52 individual, tribal-styled thatch-roof cottages with verandas along with modern plumbing, solar-powered hot water and contemporary furnishings.
Facilities include a swimming pool, games and a restaurant. Ayurveda treatment is also available on site.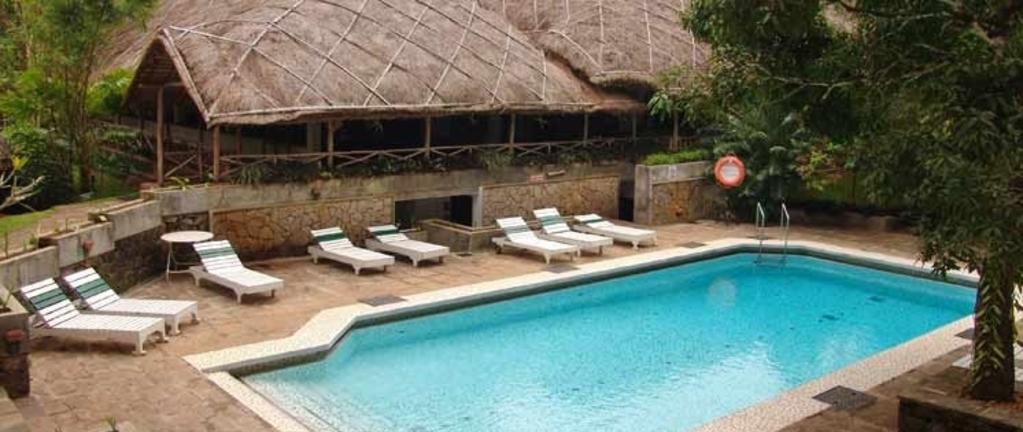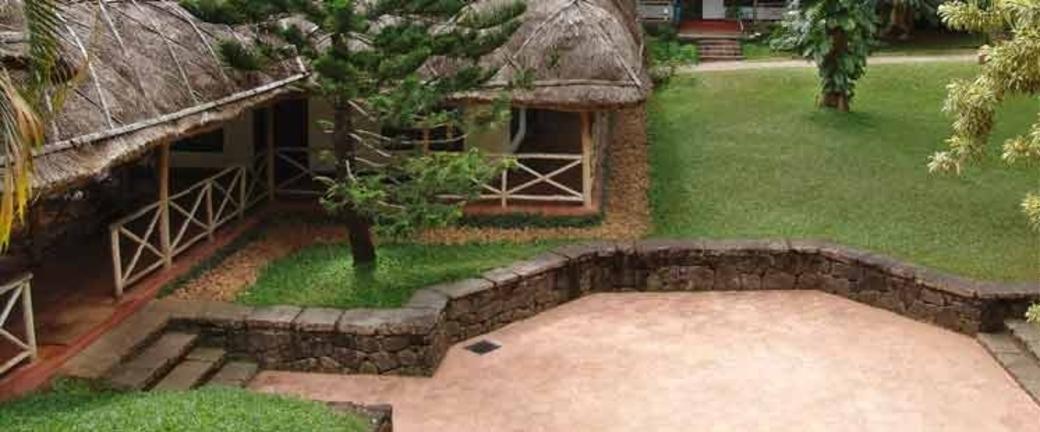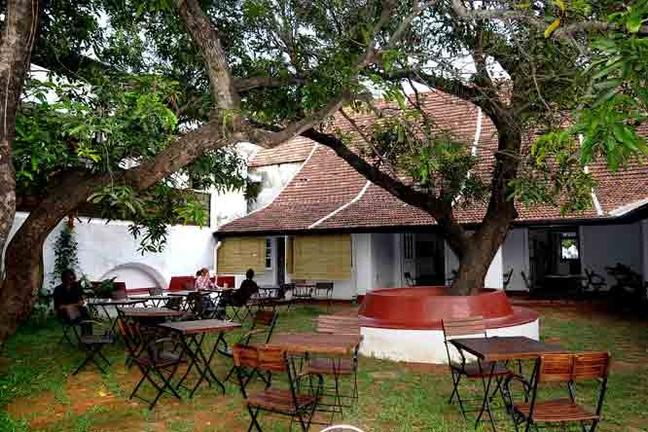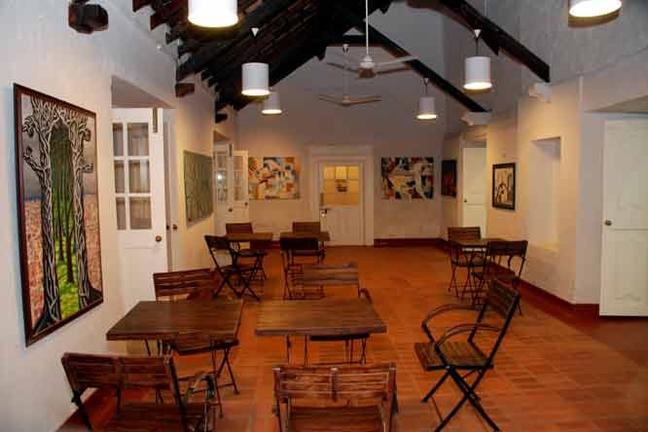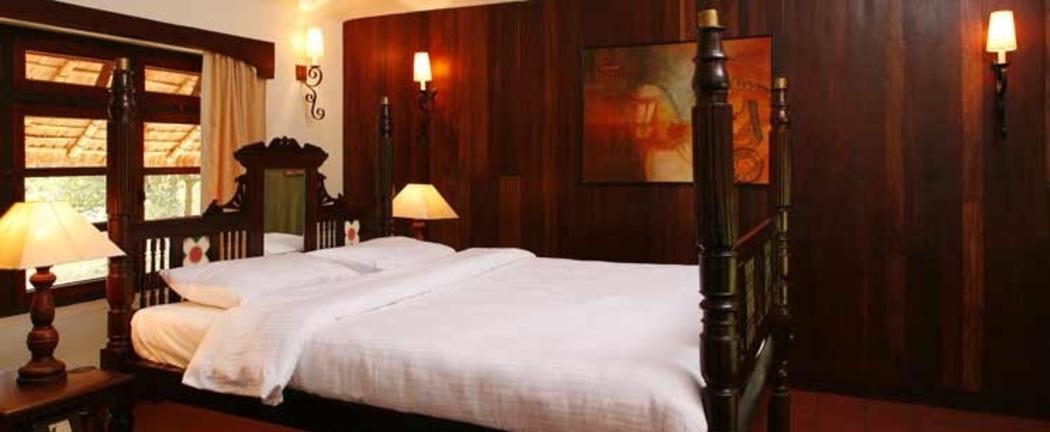 Your Stay
3 Nights
Bed and Breakfast
Alleppey Backwaters Houseboats
| Alappuzha
4 Dec 2015 - 5 Dec 2015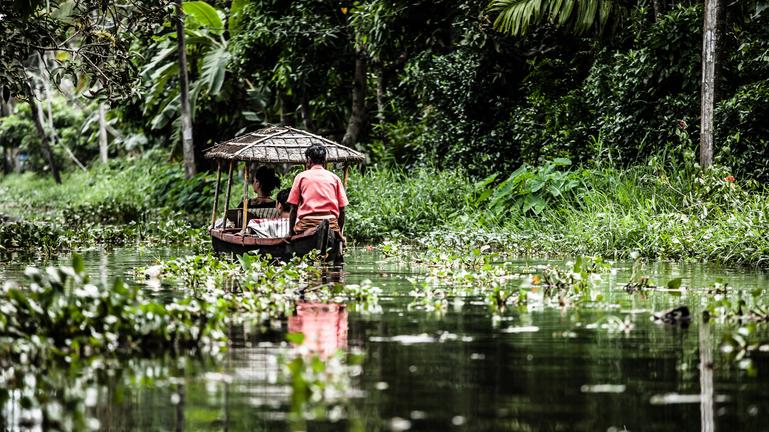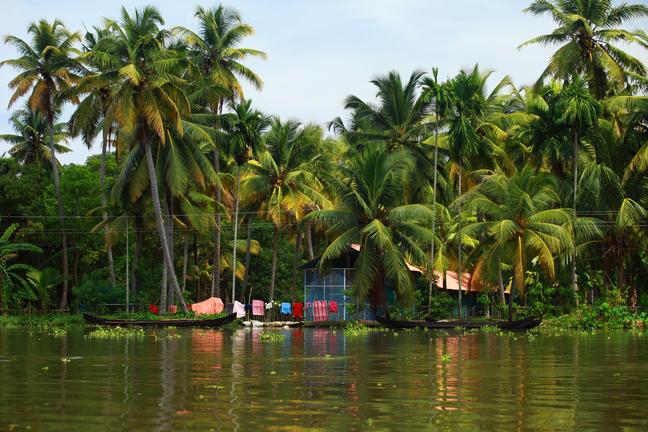 Your Stay
1 Night
Full Board - Dinner, Bed, Breakfast and Lunch
The Zuri Kumarakom Kerala Resort & Spa
| Kumarakom
5 Dec 2015 - 8 Dec 2015
The Zuri Kumarakom Kerala Resort & Spa lies on the bank of the Vembanad Lake. The resort has spacious living–dining rooms, traditional Indian–style bedrooms and individual gardens with private plunge pools.
The Zuri Kumarakom Kerala offers many leisure options to suit the requirements of each visitor. Recreational amenities include a large swimming pool with water–spouting elephant sculptures and a luxury spa in Kumarakom with Western, Oriental and Ayurvedic treatments.
The resort hosts a selection of dining places. The Lime Tree, Laguna Bass and Trunk Call Bar serve Indian and international cuisines.
The resort spa, Body Temple, is situated on an island in the centre of the lagoon, which is an ideal location for yoga, meditation or quiet contemplation.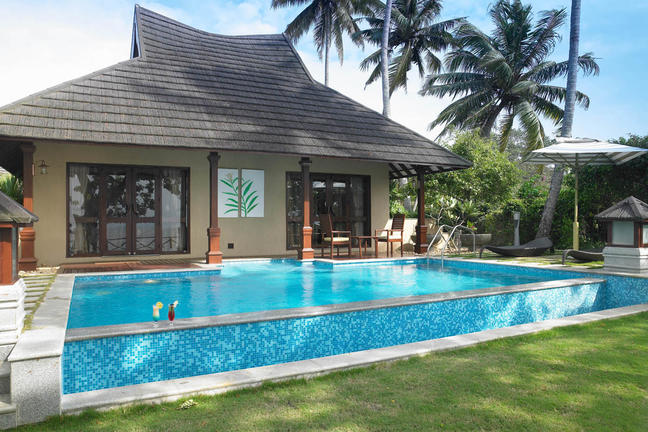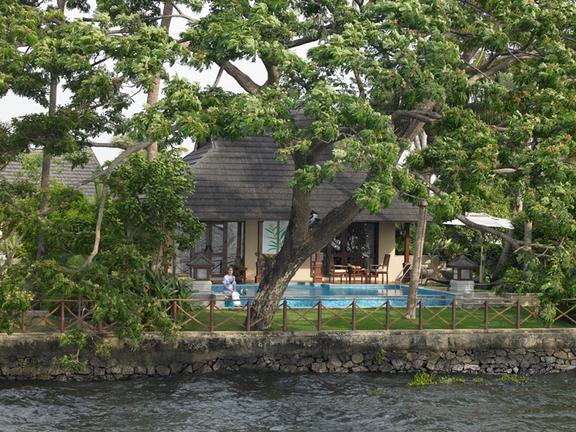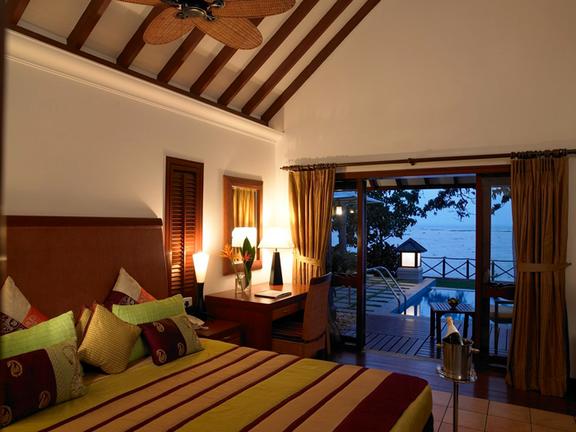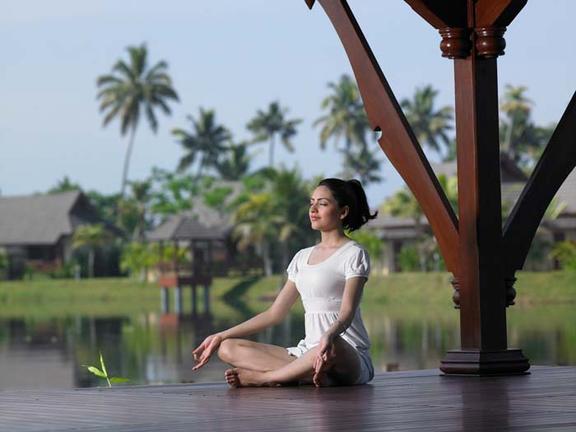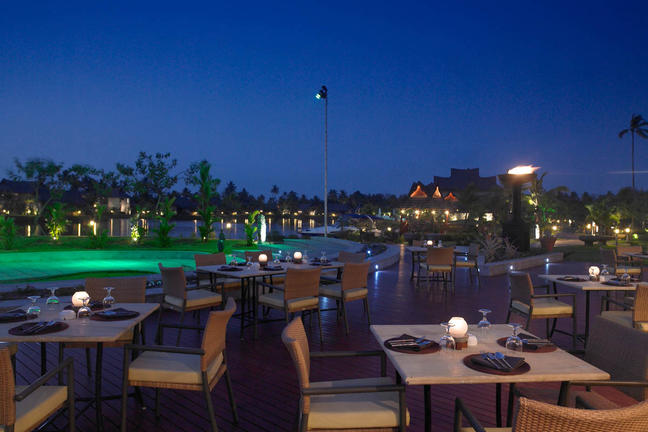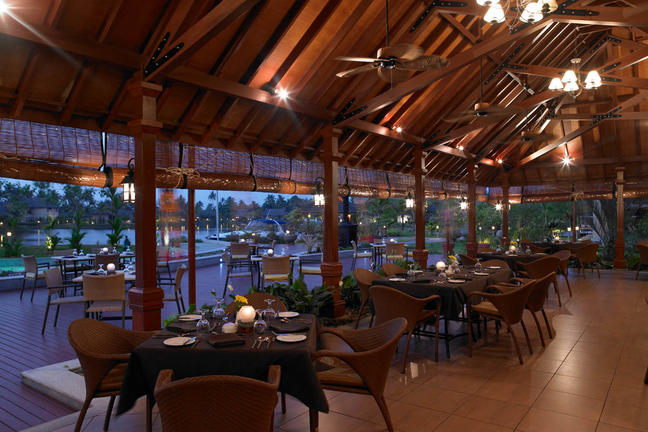 Your Stay
3 Nights
Bed and Breakfast