Depart for Kurisa Moya Forest Lodge in Magoebaskloof. Driving from Johannesburg the route will include the N1 highway to Polokwane, and then following the road towards Magoebaskloof.
The Forest Lodge cabins at Kurisa Moya Nature Lodge are in the indigenous forest - they are on stilts, so you have huge trees and nature all around. There are only 2 cabins, some distance from each other with a private walkway, so the tranquility and privacy are incredible. The only sounds you will hear will be of the Narina Trogon calling through the forest or the Bushbaby's haunting cry at night. You can enjoy a short stroll on your own before freshening up for the evening and enjoy a delicious home cooked dinner on the deck of your cabin under a million stars while the bushbabies call to the night sky.
O R Tambo to Kurisa Moya: Drive distance and time: 360km / 4 hours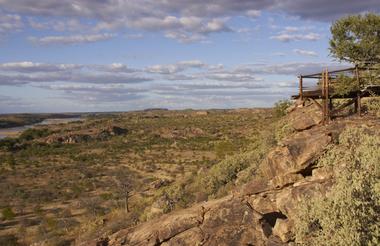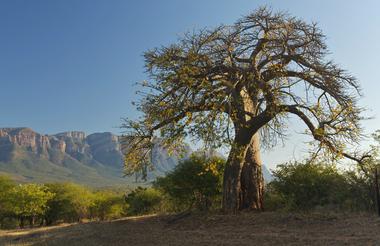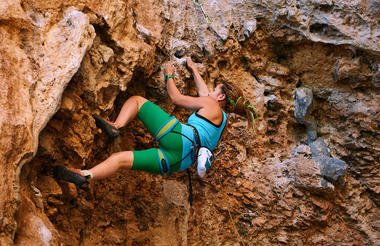 After a night serenaded by a Wood-owl duet, enjoy a delicious home-cooked breakfast on your deck overlooking the forest before taking a morning walk with a top bird and nature guide, in a forest of ancient trees, including a Champion Tree – the 2000 year-old Cabbage Tree. This guided walk will give you an opportunity to follow the trail through a corridor of towering trees clad in 'Old Man's Beard', ferns and orchids, where you may catch a glimpse of a shy bushbuck or the charismatic Samango Monkey. You will breathe in the earthy aroma of damp soil and leaf litter and linger to look at the myriad of mushrooms, butterflies and other forest-finds.
Head down the scenic George's Valley Road to the Magoebaskloof Canopy Tours where you will enjoy an adrenalin-rush of 11 ziplines over gorges and waterfalls. Afterwards, take a drive towards the quaint hamlet of Haenerstburg for a 'slow-food' lunch at the charming Organic Cheese Farm where geese, goats and cows live a blissful free-range life and contribute to the award-winning cheeses OR a gourmet burger and home-made ice-cream washed down with an award-winning craft beer.
Midafternoon, head north to Nahakwe Lodge for the night. You are likely to enjoy the swimming pool before or after dinner in the Lodge dining room. You'll be heading to bed soon, because if you think the first day was busy – you are going to need a good night's sleep to prepare for the fun of tomorrow!
Drive distance and time: 155kms / 3 hours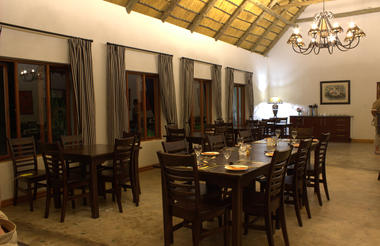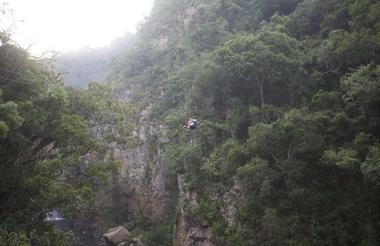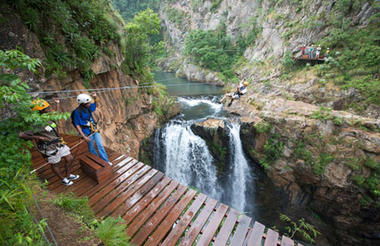 Day 3:
Klein Letaba River
Enjoy the early morning stillness of a rural community. You'll hear the cowbells in the distance as the cattle move through the communal grazing areas. The dawn chorus of a variety of shrub birds will serenade you. Breakfast on the decks under the giant marula tree will set you up for the day. After breakfast head north to the village to the Ribola Art Route in Mbhokota. This Route comprises a group of over 30 artists and crafters who will welcome you into their homes and studios to share their work with you. Come with a full wallet because you'll be astounded at the beautiful work you have the option to take home. Your morning will include a visit to one group who will teach you're their skills, allowing you to take home something you've made. You will also visit at least three other studios. At the time of booking you will be given options, based on your holiday dates and the morning's itinerary will have been pre-planned. Before leaving the area your will take you to Chicken Caesar, a local road-side vendor of ''chicken dust'' for lunch – good food, Limpopo style!
Baleni is the next stop in your adventure. Leave Mbhokota by 1.30pm to arrive at Baleni by 4pm.
Your accommodation at Baleni is in en-suite rondawels – a facility constructed in the traditions of a Tsonga Chief's homestead. Once you have settled in, the camp guides will take you up to the local village for an evening of dance and festivity. The local ladies will have prepared a traditional meal, served ''buffet style'' while the guides explain the local catering and cooking traditions. After the meal you'll be invited into the courtyard of a local home where you will be entertained with music and dance. Keen to participate? Your hostesses will be thrilled to teach you to ''dance like a local''.
Return to camp, and enjoy evening drinks, and reflections of the day while sitting around the camp fire.
Drive distance and time: 140 kms / 2.5 hours.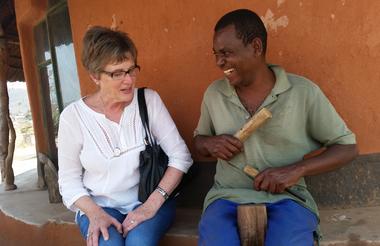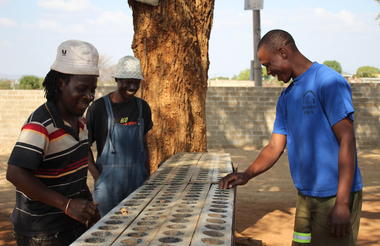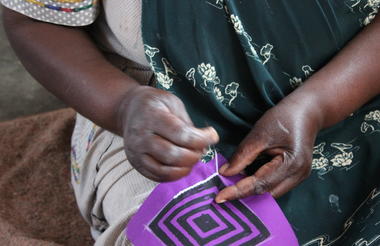 Day 4:
Letaba Ranch Provincial Park
After a gentle wake-up and camp breakfast, the guides will take you on a walk down to the salt harvesters. Spend time with the women, learning and observing this ancient artisanal skill. Walk back to camp mid-morning, stopping at the sacred hot spring which is the source of the salts. Here you have an opportunity to wash away your bad luck – a wonderful offer from the spring's ancient mythology.
Leave Baleni no later than mid-day and take a short drive to Letaba Ranch where you will stay at Mtomeni Camp. Mtomeni is in a Big 5 game reserve that is unfenced from Kruger National Park. The camp itself is also unfenced and for your time here you will be in true wilderness. Check into your safari tent on arrival, and midafternoon you will leave with the guide in an open safari vehicle for a game drive. Return to camp at sunset and have supper around the campfire.
Drive distance and time: 50 kms / 1 hour (plus game drive).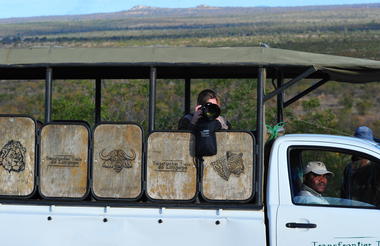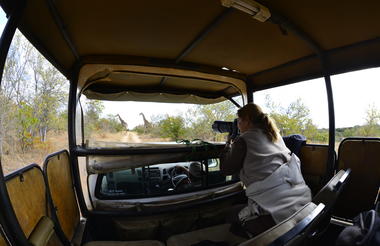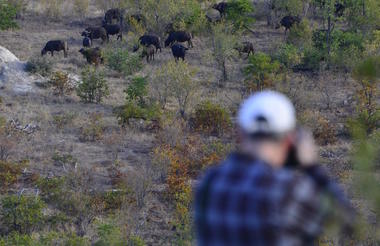 Day 5:
Letaba Ranch Provincial Park
Get up at first light for a morning game walk experience. The routing and length of the walk will be dictated by the weather and game movements. A generous breakfast will be served back in camp after the game walk. The middle of the day offers that special holiday opportunity to relax and possibly indulge in an afternoon nap, while animals are sleeping. Rise mid afternoon to join the afternoon game drive, along the rivers and roads, experiencing the bush as the day cools down. Dinner will be back in camp – your last night under a blanket of stars.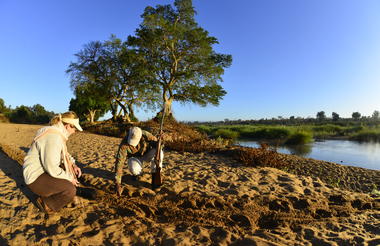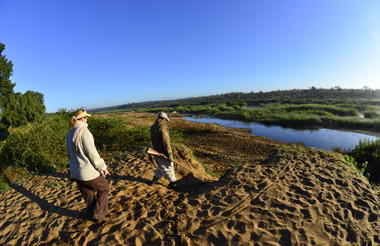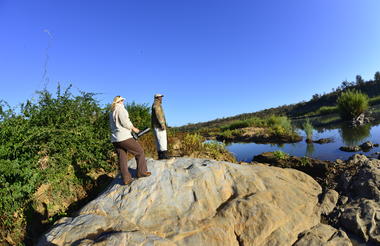 Plan your departure from Mtomeni based on your onward journey. Breakfast will be served before you depart.
You can either head back to Johannesburg, or we can make arrangements for you to continue your journey south to visit the southern part of Kruger and the Panorama Route.