Kurisa Moya Nature Lodge
| Limpopo
Kurisa Moya is an amazingly beautiful nature lodge in the Northern / Limpopo Province of South Africa. This haven is nestled in the Northern Drakensberg escarpment and overlooks the breathtaking Kudu's River Valley and is only 45 minutes from the city of Pietersburg / Polokwane and 20 minutes from the mountain village of Haenertsburg and the beautiful Magoebaskloof. This piece of paradise, truly embodies its Xitsonga name, Kurisa Moya, meaning Tranquil Spirit as it is a place where you can revive your soul.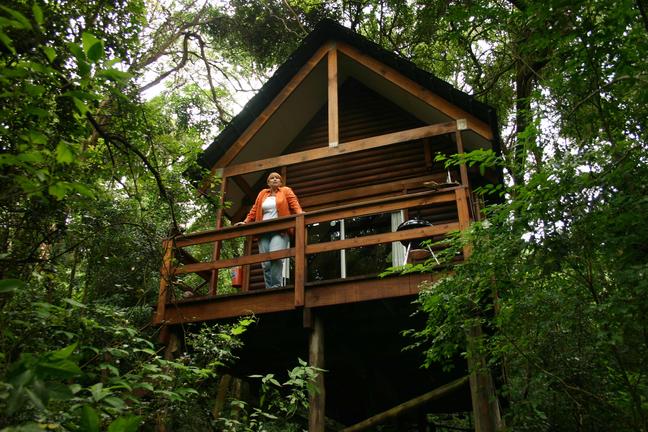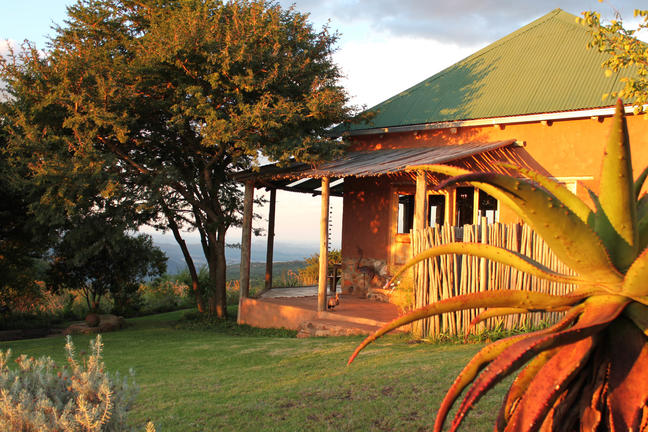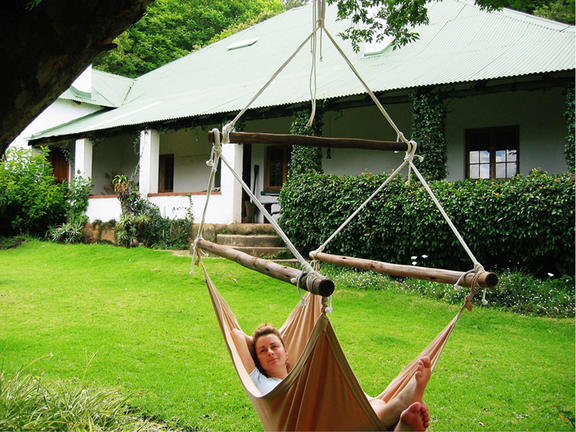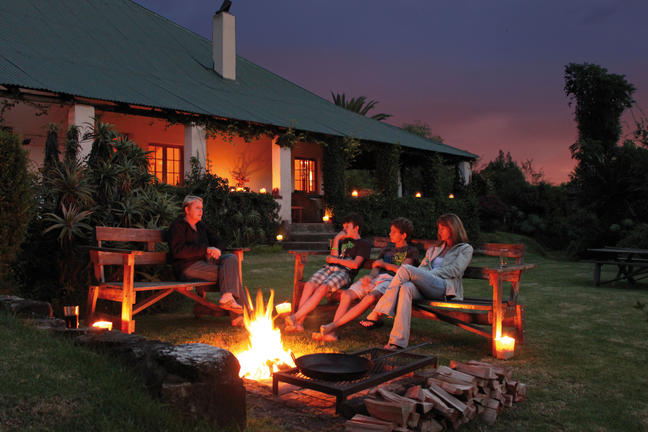 Your Stay
1 Night
Dinner, Bed and Breakfast
Nahakwe Lodge has 19 stand alone, en-suite rooms, each sleeping two people. The central facilities include a large restaurant with lounge & pub, a craft shop, conference facility, pool and party lapa.
Nahakwe Lodge is ideally situated for tourists wishing to explore the Ribola Art Route, the artistic centre of Limpopo Province. It is also within an easy drive for visiting the salt harvesters at Baleni, the famous Modjadji Cycad reserve and the adventure-filled Magoebaskloof area.
Business travellers to this area now have comfortable and well-appointed facilities for overnight accommodation, and a central point for meets and conferences.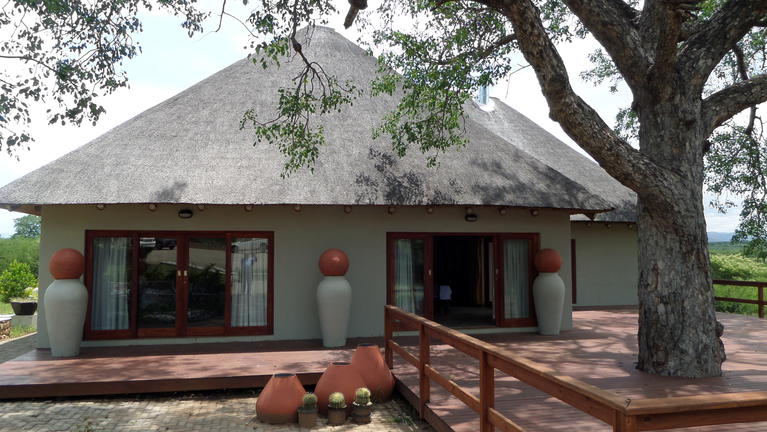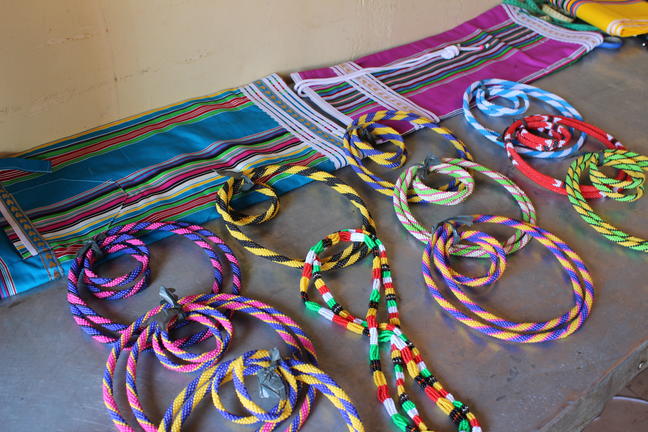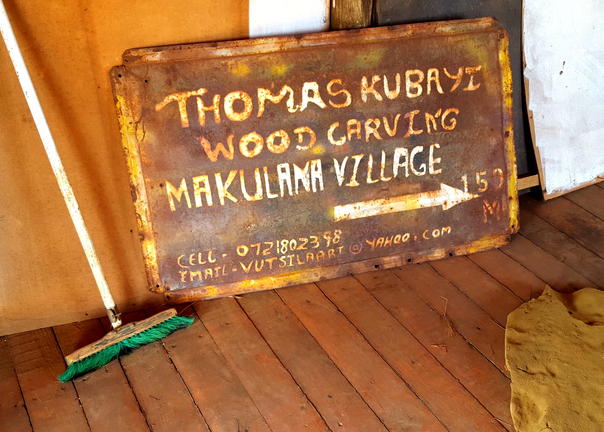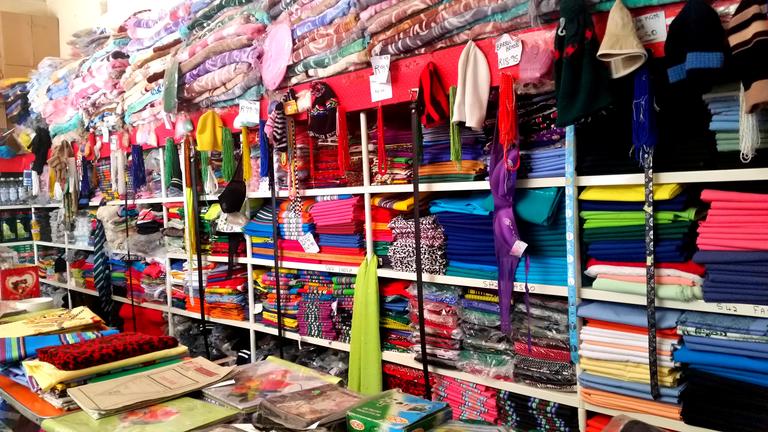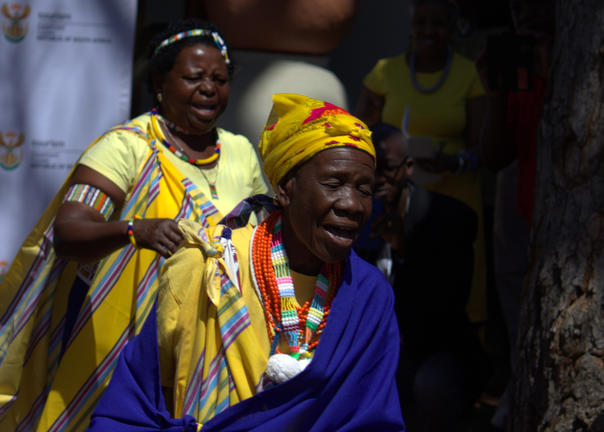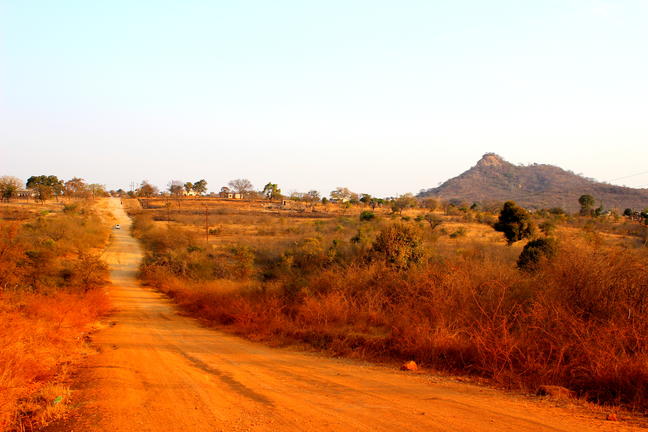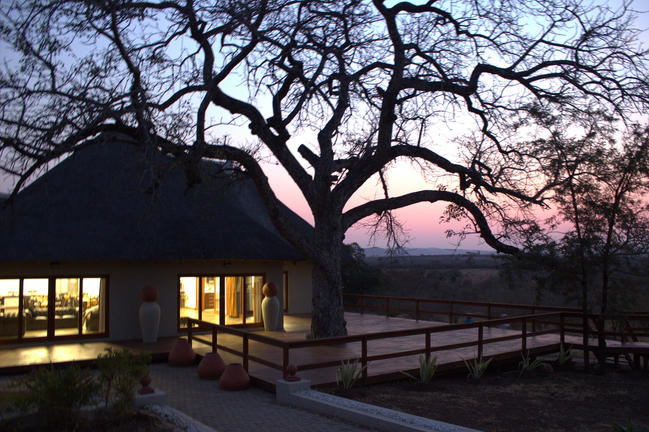 Your Stay
1 Night
Full Board - Dinner, Bed, Breakfast and Lunch
Fast Facts
4 Star
Lodge
Spoken Languages: Afrikaans, English
No. Rooms: 19
Special Interests: Adventure, Battlefields, Birding, History & Culture, Indigenous Culture / Art, Leisure, Nature, Relaxation, Star Gazing
Baleni Camp
| Klein Letaba River
The highlights of Baleni Camp, aside from the peace and isolation of the rondavels hidden in hectares of mopani, are watching local women harvest and process salt from the Klein Letaba River, and learning how to respectfully approach the local sacred spring, Ka Mkhulu, said to wash bad luck away. Make sure you bring some Baleni salt home with you, either to cook with – it's being used by renowned chefs around the world – or for healing or protective purposes.
Guests are housed in traditional rondavels, each with three-quarter beds and en suite toilet, hand basin and shower. Rondavels, colourfully painted with playing-card designs introduced years ago by missionaries, are scattered throughout a grove of mopani trees.
A visit to the Mhombela Cultural Group near the camp offers a traditional meal, traditional dancing and an array of crafts made by the local women. After sampling local traditional food, offered in generous portions, you'll move outside to sit under an old tree for traditional dancing – participatory in the end.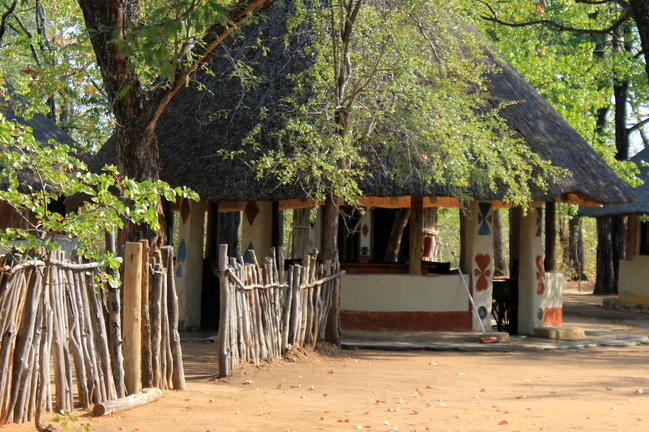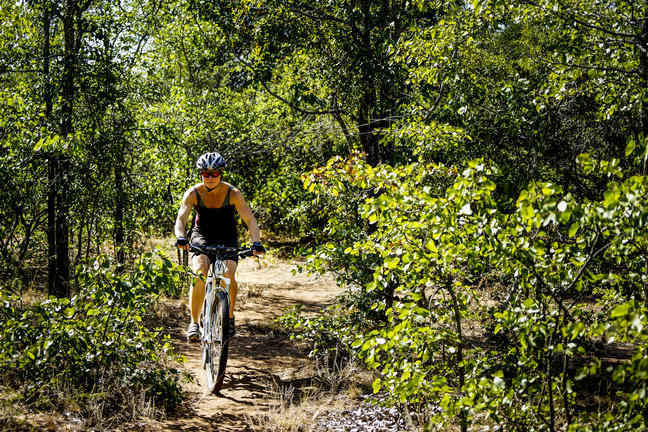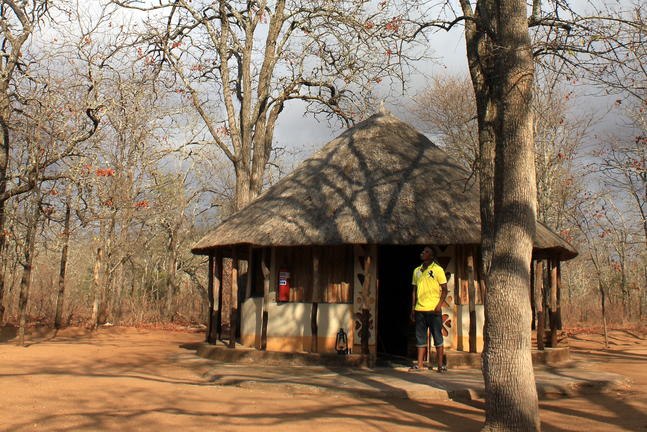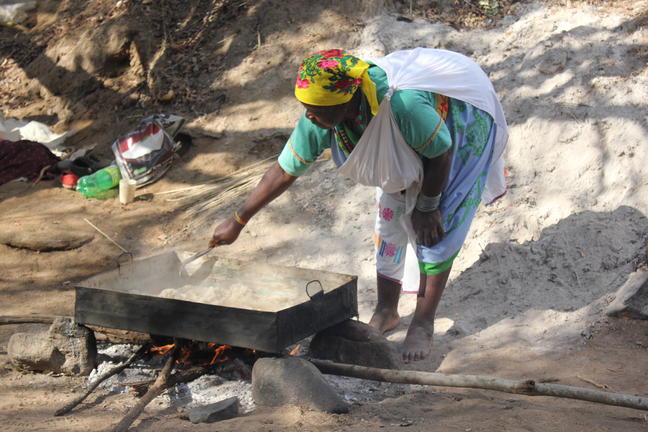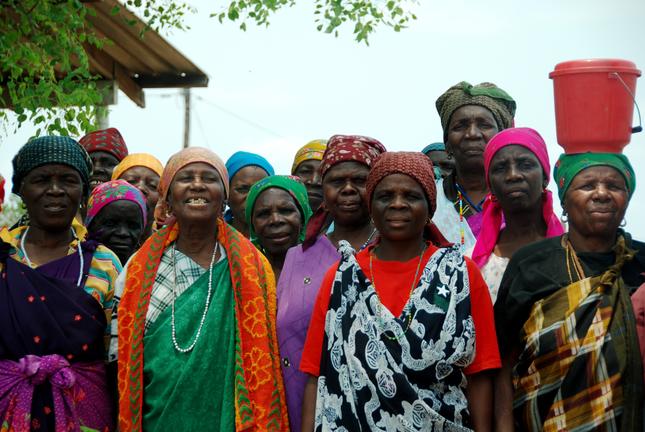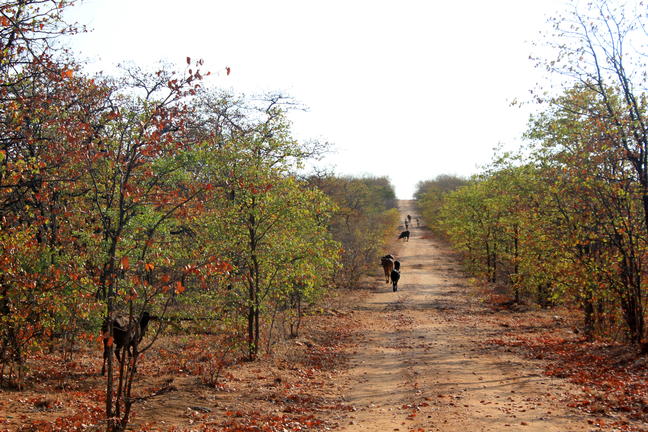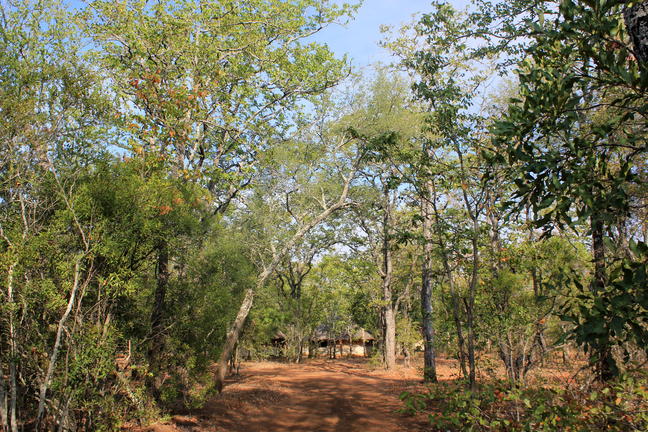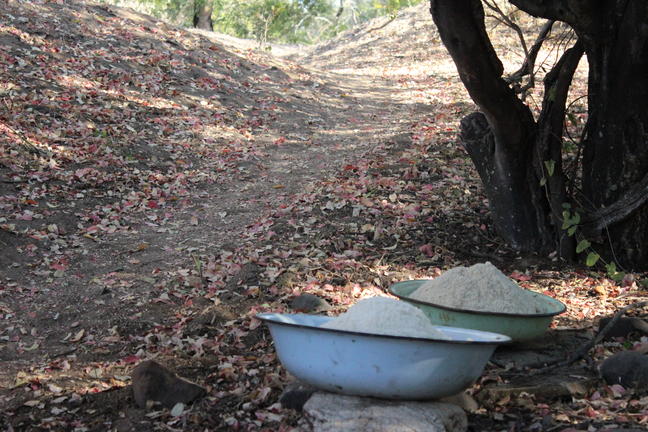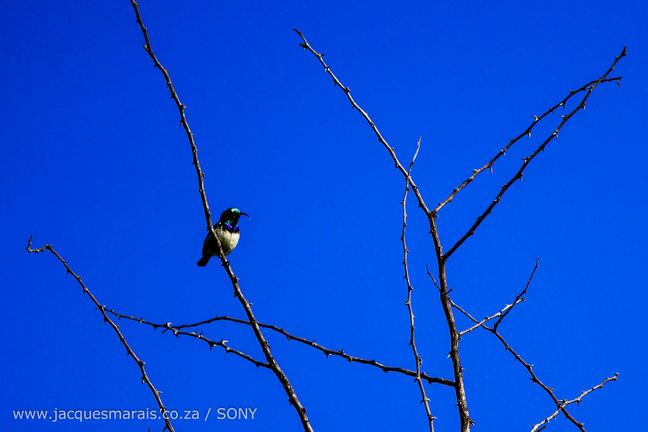 Your Stay
1 Night
Full Board - Dinner, Bed, Breakfast and Lunch
Fast Facts
Tented Camp
Spoken Languages: Afrikaans, English
No. Rooms: 5
Special Interests: Adventure, Birding, Cycling, Flora, Indigenous Culture / Art, Leisure, Nature, Relaxation, Star Gazing
Mtomeni Safari Camp
| Letaba Ranch Provincial Park
On the banks of the Great Letaba River, inside the provincial reserve of Letaba Ranch, is a jewel called Mtomeni Safari Camp. Named after the Jackleberry trees that shade the safari tents, this is the perfect place to sit and watch the game accessing the water below the camp.
Visitors to Mtomeni Safari Camp have access to game drives, or guided walks in the morning and the evening. The reserve's "No self-drive" policy means that guided game drives give guests an opportunity to see both the river areas along the Great Letaba, as well as into the mopani veld of Letaba Ranch.
Unfenced from Kruger, Letaba Ranch is well known for its large herds of elephant and buffalo. The reserve is also a hot-spot for African Wild Dog sightings.
Given that the camp is unfenced from the reserve, and on the banks of the Great Letaba River, there is frequent animal activity in the camp at night. For this reason guests are escorted to and from their tents when coming to the communal dining and camp-fire area.

Mtomeni Safari Camp has 5 safari tents on wooden decks, each with two ¾ beds. Linen, bedding and towels are provided as part of the tariff. There is a simple en-suite with flush toilet, basin and a bucket shower.
The kitchen, dining and camp-fire facilities are communal, and give adventure travelers an ideal opportunity to get to meet and interact with other like-minded travelers. You will share a gas hob and camp fire for cooking, as well as fridge and freezer for storage of food. The necessary pots, crockery & cutlery are also supplied.
There is no electricity, and paraffin or solar lanterns are provided for light at night. If self-catering, don't forget to bring firewood. While it is safe to drink, some people don't like the taste of the local water, so you are advised to bring your own bottled drinking water. This is a malaria area, and precautions are advised.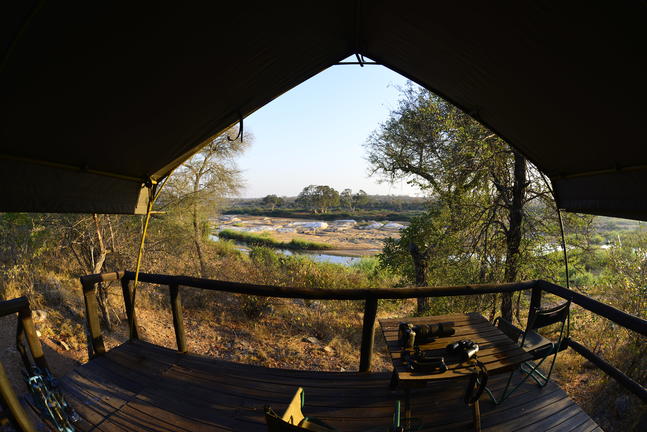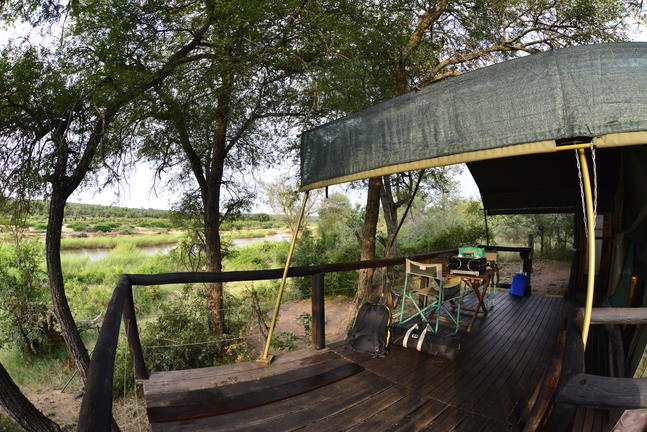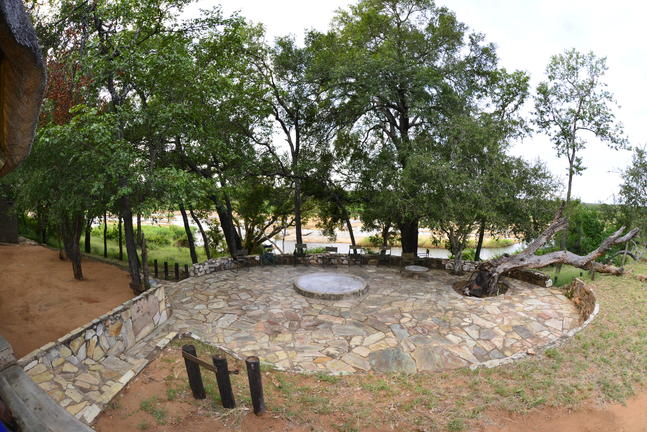 Your Stay
2 Nights
Dinner, Bed and Breakfast
Fast Facts
Tented Camp
Spoken Languages: Afrikaans, English
No. Rooms: 12
Special Interests: Big 5, Birding, Cycling, Flora, Leisure, Nature, Relaxation, Wildlife