Meet our local representative on arrival at Entebbe International Airport
Private transfer to Protea Hotel Entebbe (± 10 minutes)
You stay at Protea Hotel Entebbe for 1 night
Breakfast included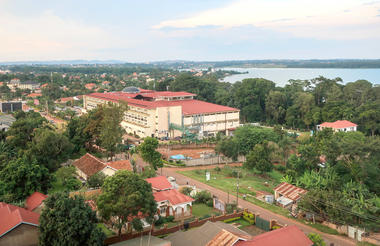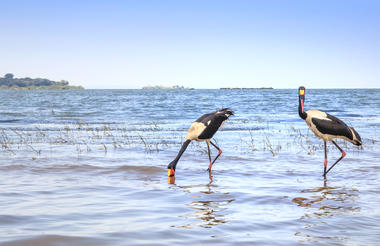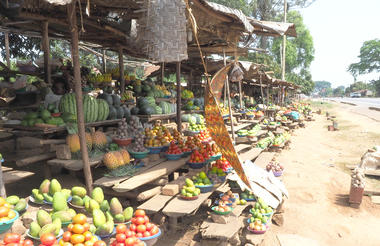 Day 2:
Bwindi Impenetrable Forest
Private transfer to Entebbe Airport (± 10 minutes)
Scheduled flight Entebbe – Kihihi 8:30am - 10:35am
Shared transfer to Gorilla Forest Camp (± 30 minutes)
You stay at Gorilla Forest Camp in a Cottage for 3 nights
Breakfast, lunch and dinner included
Forest Walk (afternoon)
Bwindi is a UNESCO World Heritage site and a spectacular place to visit. In addition to the gorillas, Bwindi is also home to rare forest elephants, giant forest hogs and eleven kinds of primates, such as red tailed and blue monkeys, black and white colobus, baboons and chimpanzees. You can also find forest duiker antelopes, bush buck antelopes and over 200 species of butterflies. We can offer a guided forest walk on the Munyaga waterfall trail. This trail starts from the Park office and ends at the magnificent Munyaga waterfall. The walk to and from the waterfall takes about three hours and is a good way to practice or cool down a day before or after the gorilla tracking.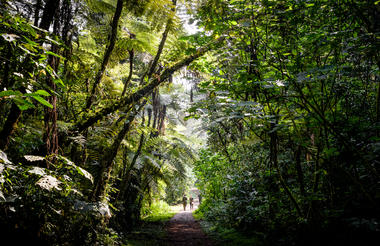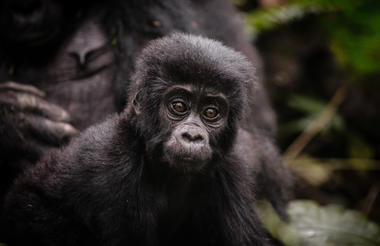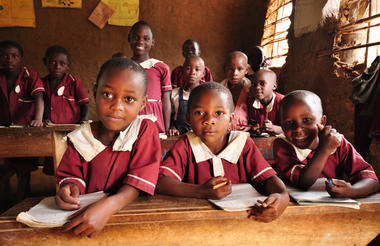 Day 3:
Bwindi Impenetrable Forest
After breakfast take a short drive to Park Headquarters and meet with excellent local guides and trackers who will give a talk on the etiquette of gorilla trekking. You then hike into the forest where the gorillas were seen the night before and track from that point. The trekking can take from 1 to 6 hours and climb to altitudes in excess of 7,500 feet. The terrain is rough and at times muddy. Although the hike is physically demanding the beauty of the forest and surrounding scenery make the trekking worthwhile. Once the gorillas are located all fatigue is forgotten, as the experience is often described as being the most profound natural history experience in the world. Picnic lunches are provided and it is important to take plenty of water. Cameras and plenty of fast speed film is recommended. It can rain at a few minutes' notice; hence waterproof clothing is a good essential including zip lock bags for cameras and film.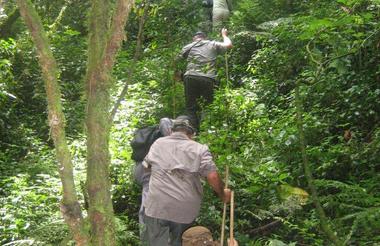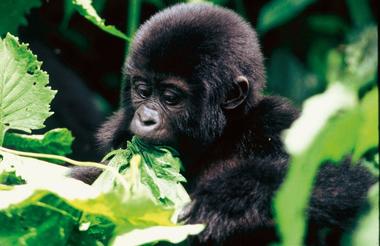 Day 4:
Bwindi Impenetrable Forest
Located in southwestern Uganda, the Bwindi Impenetrable Forest is said to be Africa's oldest rainforest. It is world-renowned for its excellent gorilla-sighting opportunities. The rugged landscape features dense jungle, cascading waterfalls, sparkling mountain streams, deep valleys and steep ridges. This untouched forest has been declared a UNESCO World Heritage Site because of its breathtaking natural beauty and unique ecological significance. The gorillas are completely wild but have become used to seeing humans after years of habituation. Many of the expert guides have been involved in this process since the beginning and are able to explain the complicated etiquette involved in meeting a giant silverback. This is an opportunity afforded only to a select few, as just eight visitors are allowed to view each group every day. Tracking through dense forest with steep slopes means that participants do need to be physically fit to enjoy the track. Once the gorillas are located, spend a maximum of one hour with them before returning back to camp.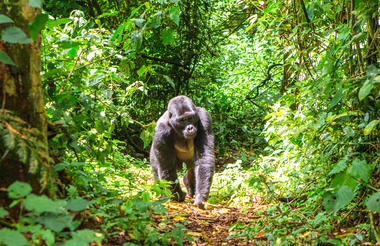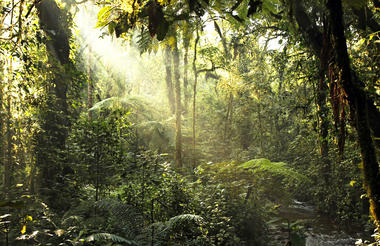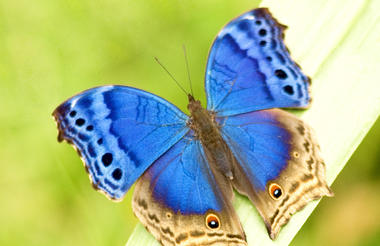 Scheduled transfer from Gorilla Forest Camp to Kihihi (± 30 minutes)
Scheduled flight Kihihi - Entebbe 10:55am - 11:55am