COVID-19: ACTIVITIES & SERVICES
Arrival at Hosea Kutako International Airport
Transfer to Sossusvlei Lodge - Check In
Depart from Sossusvlei Lodge in the late afternoon on a leisurely drive on the Lodge's private reserve. Watch the shadows lengthen as your guide takes you out to a panoramic location where sundowner drinks will be served as you relax and watch the spectacular sunset. The inner tranquillity that a desert sunset imparts while you sit amongst nature is really something special...
Overnight Accommodation at Sossusvlei Lodge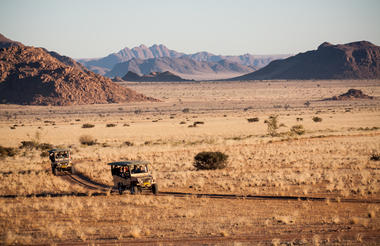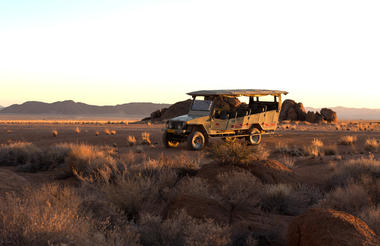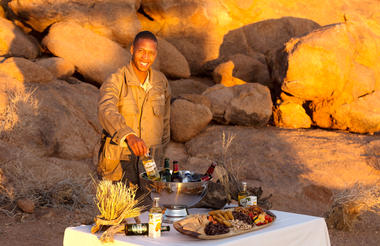 Activities and Services
Sossusvlei & Deadvlei Excursion
An early start from the Lodge to enter the Namib-Naukluft Park at sunrise, while the temperature is still mild and when the dune contrasts are at their best. You will travel in one of our all-terrain URI Gameviewer vehicles, custom-built in Namibia for the Lodge, with your own specially trained guide who will share all his knowledge of the area, animals, plant life and much more with you.
Regular stops are made on the spectacular ±60 kilometre drive through the dune corridor down to the Vlei to gain information or take in the vistas. At Dune 45, we make a stop to view the the world's most photographed dune. Further along, a gradual 2,6 kilometer round-trip guided walk up to Dead Vlei is a must for the healthy visitors. The more energetic have the opportunity to climb to the upper ridge of Big Daddy Dune, one of the highest dunes in this area! We spend time exploring Sossusvlei before returning to the Lodge approximately 5½ hours later in time for lunch.
Sesriem Canyon Excursion
Experience the remarkable depths of Sesriem Canyon. Our experienced guides will share the history behind this magnificent natural canyon carved by the Tsauchab River.
Overnight Accommodation at Sossusvlei Lodge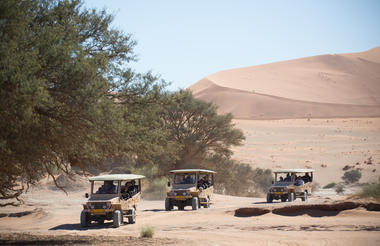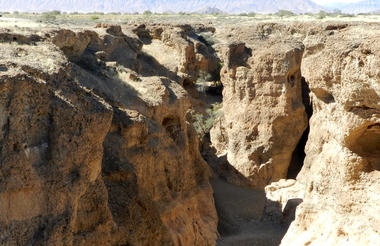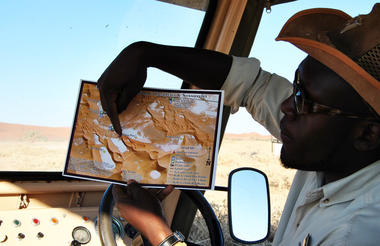 Activities and Services
Early Morning breakfast - check out
Transfer to Hotel Zum Kaiser - check in
Namibia Dolphin & Seal Catamaran Cruise
Get your video and still cameras ready, because we'll sail with Dolphins (Bottlenose, Benguela and Heaviside), Whales (Southern Right and Humpback) [in season], Green Sea Turtles (Leatherback, Olive or Green turtles), and Sun Fish (Mola Mola) along the way… if you are lucky! When we do meet up with the dolphins and whales, we'll stop the boat, and sit with them as our knowledgeable crew will tell you everything you want to know about these amazing and beautiful creatures.
While still tingling from your swimming and dolphin watching experience, enjoy our sumptuous lunch buffet, fresh Atlantic oysters, and sip on a glass of sparkling wine, an ice-cold beer or any of our other beverages to your heart's content …or at least close to it. Let the cool salty breeze relax your soul as we make our way back across the Lagoon to Walvis Bay Waterfront.
Transfer back to Hotel and late afternoon/evening at leisure.
Overnight Accommodation at Hotel Zum Kaiser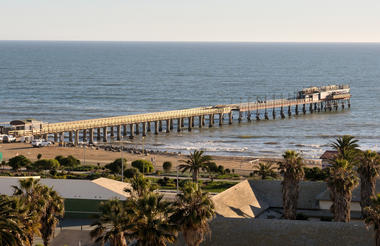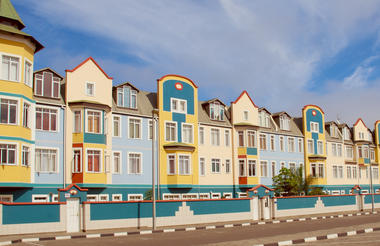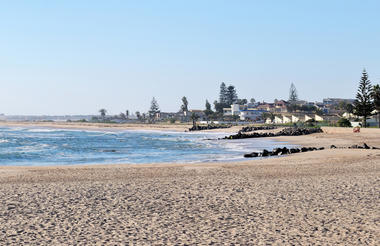 Morning breakfast - get ready for Charlys Living Dunes Experience
Charly's Desert Tours Living Dunes Experience is an extraordinary exploration of the coastal dune belt just outside Swakopmund. To the untrained eye the dunes are just a pile of sand, however, the skilled and experienced guides will introduce visitors to a wealth of desert life. Often referred to a "Living Desert Tour", we will track Palmetto geckos, sand diving lizards, the famous fog-basking tok-tokkie beetle, sidewinder snakes, spiders, scorpions, and chameleons. As we explore this breath-taking terrain, we will share a lot of information on origin, weather and the special adaptations of its inhabitants. This 3.5 -hour exploration will be rounded off with a short dune drive. Our guides will pick you up from any hotel / Guesthouse in Swakopmund free of charge and we include still mineral water in all of our tours.
Please remember to bring beanies/hats, jacket gloves, sun crème and cameras with. We suggest that you wear closed shoes as the sand can be very hot from time to time.
Afternoon at Leisure to explore the town of Swakopmund
Overnight Accommodation at Hotel Zum Kaiser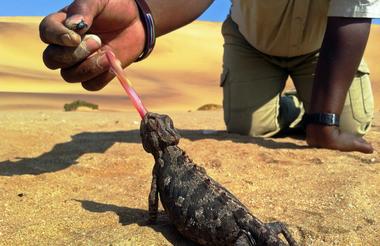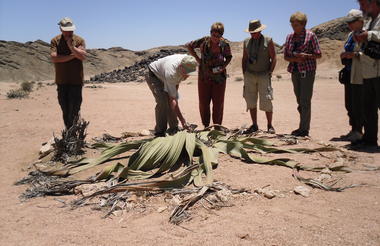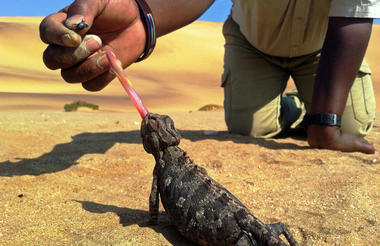 Morning Breakfast - Check Out
Transfer to Camp Kipwe - Check In
Burnt Mountain & Organ Pipes
Burnt Mountain is a small hill located near Twyfelfontein and just a kilometre from the Organ Pipes in Damaraland, Namibia. This national monument displays an intense variety of colours formed by volcanic activity interacting with organic material that transformed into a sedimentary bed over 125 million years ago. Your guide will take you on an excursion to the so called "Organ pipes" in the area of Twyfelfontein.
Evening at Leisure
Overnight Accommodation at Camp Kipwe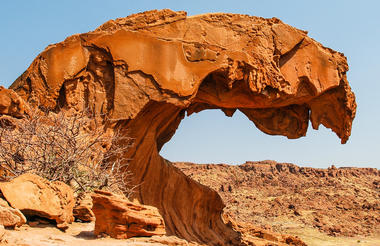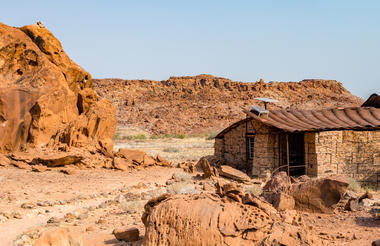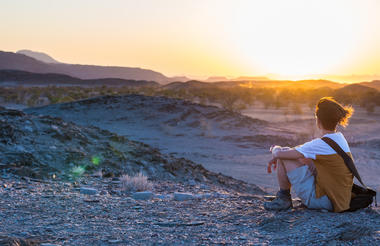 Morning breakfast - check out
Transfer to Taleni Etosha Village - Check In
Afternoon at Leisure
What better way than to end an exciting day of game-viewing in Etosha with a relaxing Sundowner Drive. Depart from the Etosha Village in the late afternoon in our open game viewer vehicles. You will experience breath-taking views of the Mopanie forests with occasional photo stops where our knowledgeable guides explain the fauna and flora. For sunset we go higher up to the mountains to watch a spectacular sunset while enjoying sundowner drinks and snacks (Weather Permitting).
Overnight Accommodation at Taleni Etosha Village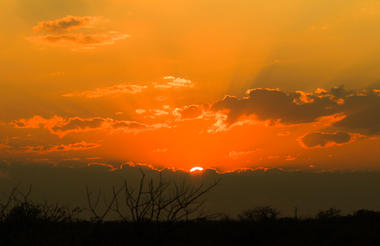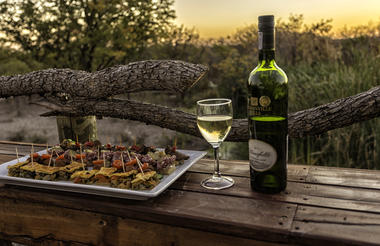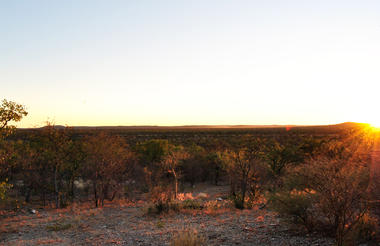 Activities and Services
Early Morning Breakfast
Full-day trips to Etosha National Park commence at approximately 06H30, depending on gate opening times which vary during seasonal changes. These trips follow a route through the Andersson Gate to Okaukuejo and further on to various waterholes in a wide circular route back to Okaukuejo.
Lunch packs can be ordered at reception to take along or guests can have an optional lunch stop at one of the restcamps inside the Park for lunch (Lunch will be for your own account).
An experienced guide will be driving the game vehicle and has extensive knowledge of the area and animals and give a "running commentary" as the trips proceed.
Return later afternoon back to Lodge.
In the evening enjoy and appreciate the spectacular Namibian star-studded skies! Take a journey through the heavens with us as we introduce you to the basic constellations, the Milky Way and a peek through a telescope at the planets.
Overnight Accommodation at Taleni Etosha Village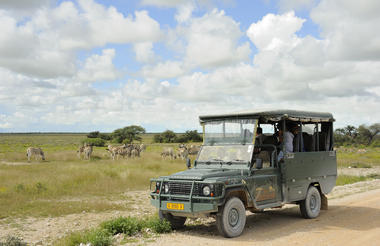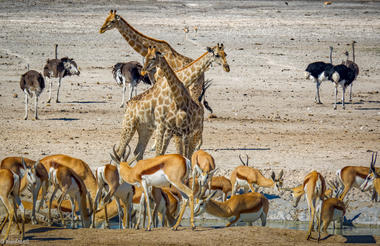 Activities and Services
Day 8:
Erindi Game Reserve
Morning breakfast - check out
Transfer to Erinidi Old Traders Lodge - Check In
Afternoon at leisure to explore the Erindi Game Reserve- can look forward to cultural village tours, San rock art, guided bush walks and thrilling game drives to view elephants, giraffes, rhino, lion, hyena, zebra, kudu, wildebeest and many other animals.
Enjoy night drive to catch a glimpse of the nocturnal species that thrive in the dark wilderness.
Overnight Accommodation at Erinidi Old Traders Lodge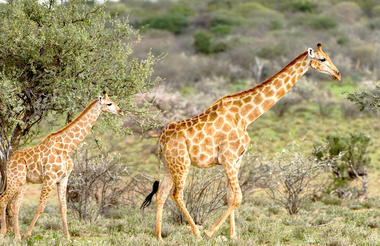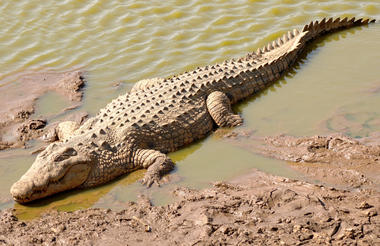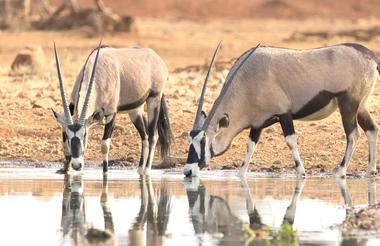 Morning breakfast - check out
Transfer to Hosea Kutako International Airport
End of Namibia Journey!!