Day 1:
Hwange National Park
On arrival at Victoria Falls Airport you will go through departure formalities and onto your scheduled charter flight from Victoria Falls to Hwange National Park, just a short flight of 45minutes. At Umtishibi Airstrip/Hwange Main Airport,in Hwange National Park a representative from The Hide Safari Lodge will meet you. The drive into camp with game viewing en route will take approximately 40 minutes from Umtishibi Airstrip, or 1hr30m from Hwange Main.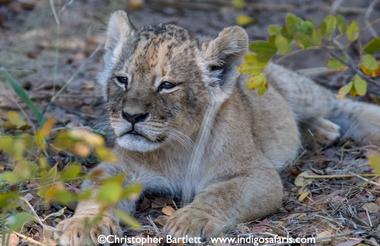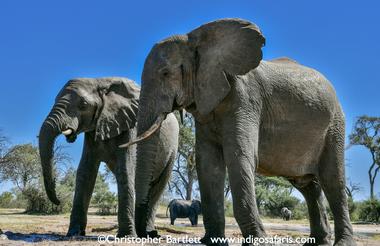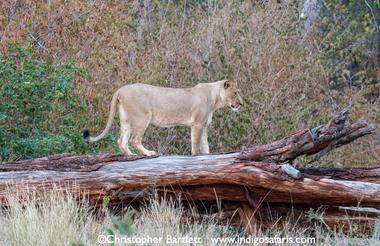 Days 2 - 3:
Hwange National Park
Early morning walks are there for the thrill of encountering wildlife on its own terms and exploring the little surprises of the bush. Alternatively, the day can be spent further afield on game drives in search of predators and prey alike. Of course, keen photographers will want to spend time in the hide that overlooks the popular waterhole.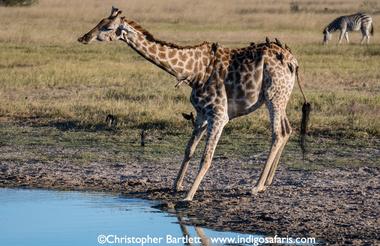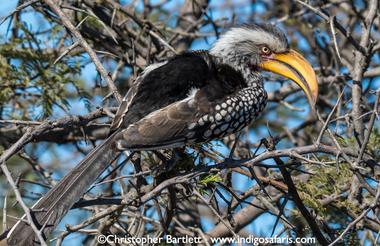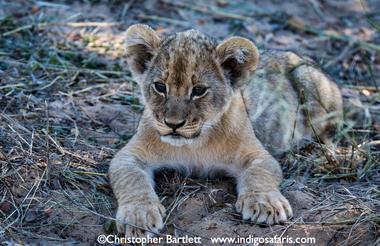 Day 4:
Matusadona National Park
After your last morning game drive in Hwange (time permitting) you will be off to your next stop, and will catch your 1hr30mflight to Lake Kariba. On arrival at Lake Kariba, you will be met by a Changa representative and transferred to the stunning Changa Safari Camp in the Matusadona National Park. Afternoon activity if time allows.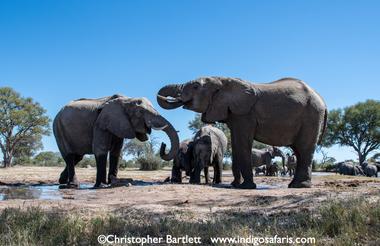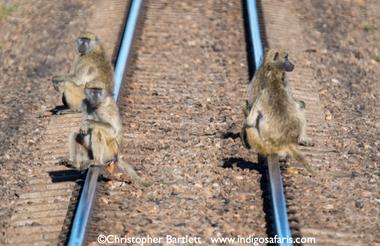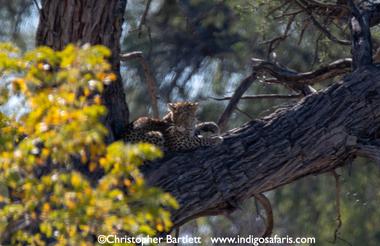 Day 5:
Matusadona National Park
A typical day in the camp starts early to coincide with the best times to view animals. You will be awoken by the age old "knock knock" at your door, accompanied by your choice of tea and coffee. You will then depart for your morning activity – either a game drive or walk or a fishing safari. The game in the area is excellent, home to a wide range of mammals, and over 350 bird species. Then, just before it gets too hot, we'll have you back in camp for a delicious full breakfast set up. After lunch why not hop on a short boat ride across the lake to the scenic Sanyati Gorge, where you can meander peacefully through the steep cliffs for up to 10 km. The Sanyati Gorge is both unspoiled and undisturbed with an abundance of birdlife, the occasional sighting of antelope and great fishing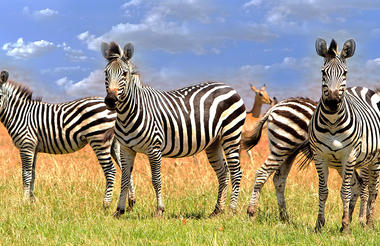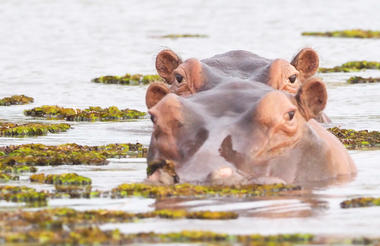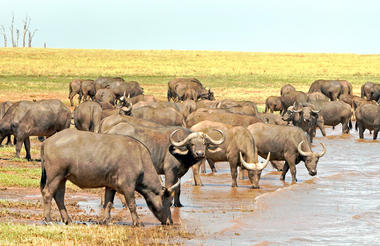 Day 6:
Mana Pools National Park
After an early breakfast, you will be transferred back to the airstrip to catch your 30 min flight to Mana Pools where the John's Camp team will meet you. The name 'Mana' means 'four' in the local Shona language, this applies to the four large pools inland from the Zambezi River. Mana Pools is a truly magical place with an abundance of wildlife and known for its big elephants and huge buffalo herds, as well a s for its wild dogs of course. Afternoon safari activity if time allows.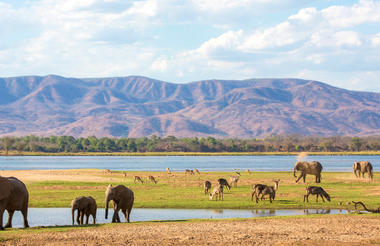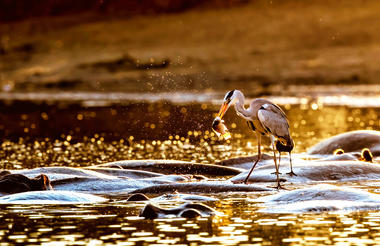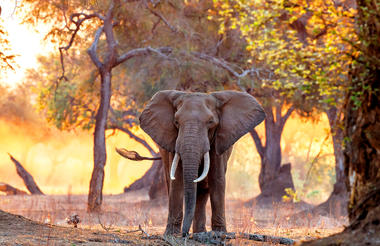 Days 7 - 8:
Mana Pools National Park
A typical day on safari has guests woken just before sunrise for a quick cup of tea or coffee, a bowl of porridge or a muffin. You will head out on either a game walk or drive returning to camp for a late morning brunch. Midday siesta time is spent in camp and afternoon tea is served at 3.30pm. Head out again for an afternoon of game viewing as the day cools. Fishing from the banks of the river is also an option. Sundowners can be enjoyed while out on your afternoon game drive or back in camp. All guests will be back in camp by 6.30pm. Warm bucket showers will be ready on your return. Gather around the campfire to share your stories from the day before enjoying a three-course dinner.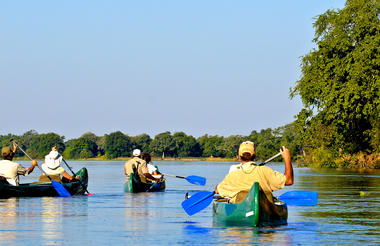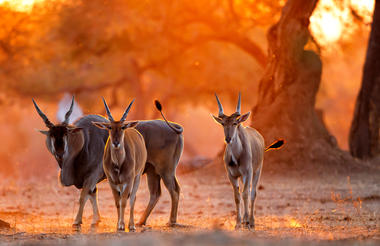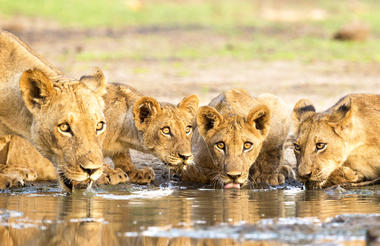 Game drive transfer back to the airstrip for your scheduled charter flight to Harare for your onward connection.
Activities and Services
Fly to Harare, where the safari ends