Day 1:
Reykjavik
Thu. 1 Sep 2022
DAY 1
ARRIVAL – TRANSFER KEFLAVIK AIRPORT – BREAKFAST- REYKJAVIK
Breakfast today will be a stop enroute from the airport at the unique Viking World in Hafnarfjordur.
After breakfast 6 lucky group members will be vising the Fire and Ice Massage at the Hilton Nordica, They will be receiving the same treatment that Zac and Darin did on Down to Earth. While the other 6 take off to Omnon Chocolate to create their very own distinct chocolate bars.
Dinner this evening will be in Reykjavik. Please ensure that you have filled out the form in your welcome package and be ready to share a bit about yourself at Dinner. Dinner will likely be 3 hours as we take time to get to know our group members.
HEALTHY HABITS - WALKING, JOURNALING, MASSAGE, BAKING, PUBLIC SPEAKING, COLD WATER PLUNGES
Meals: Breakfast, Dinner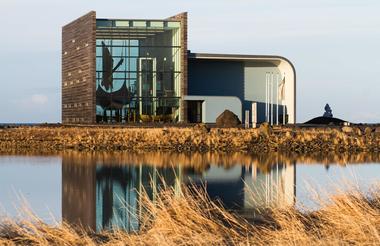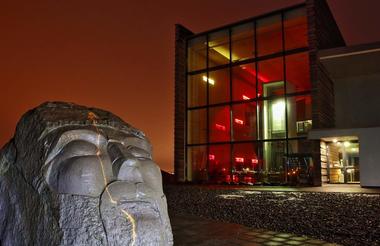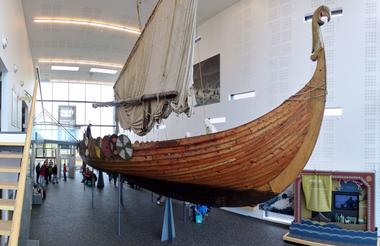 Day 2:
Reykjavik
Fri. 2 Sep 2022
DAY 2
REYKJAVIK CIY TOUR – PERLAN WONDERS OF ICELAND
** 5 am Club (Robin Sharma) meets in the hotel lobby for a 5 km run
Reykjavik City Tour - Reykjavík is the northernmost capital in the world, learn about the rich history and culture that shaped Iceland by visiting the main landmarks and historical places. Some areas that will be visited: Harpa Concert Hall, Reykjavik Old Harbour, Hallgrimskirkja Church, Icelandic PUNK Museum, Icelandic Phallological Museum (aka the penis museum)
Perlan Wonders of Iceland - The Wonders of Iceland exhibit is located at one of the most iconic landmarks in Reykjavík, Perlan (the Pearl). Originally it was a cluster of hot water tanks but in 1991 it was converted to a building. The balcony at Perlan gives one of the best views over the city in all directions.
At the Pearl is the Wonders of Iceland exhibit that provides deep insight into the unique nature in Iceland. Visitors can feel the power of volcanoes, geothermal energy and earthquakes and learn about the wild life that calls the Island and it's oceans home. Walk through the 100 m long Ice Cave, the first of its kind in the world.
Lunch is included at Perlan
6 lucky group members will be eating at DILL the restaurant featured in Down to Earth. After Dinner we go AXE THROWING!
HEALTHY HABITS - RUNNING, JOURNALING, ART THERAPY, DAILY GRATITUDE, PHOTOGRAPHY, EXPOLORING MUSIC, AXE THROWING, FOOD TASTING
Meals: Breakfast and lunch - 6 guests will dine at Dill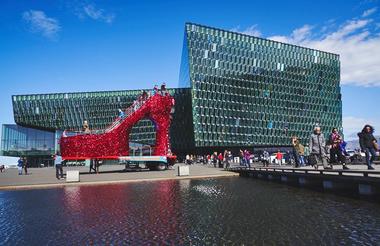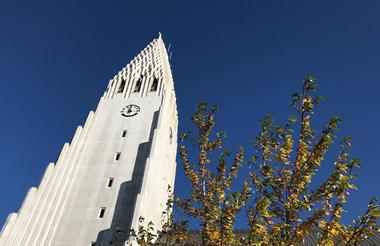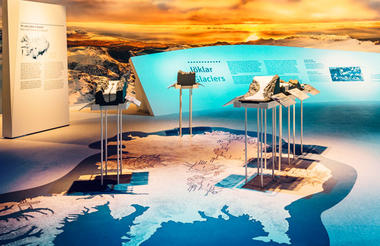 Day 3:
Reykjavik
Sat. 3 Sep 2022
DAY 3
REYKJANES PENINSULA – KRYSUVIK– SANDVIK – BRIDGE BETWEEN TWO CONTINENTS – REYKJANESTA – BLUE LAGOON
** 5 am club meets at the hotel gym to work up a sweat
Krysuvik
Krýsuvík is a remarkable solfatara field with steaming volcanic vents and boiling hot springs, dramatically framed by a range of multi-coloured hills
Bridge Between Continents/Sandvik - The lava-scarred Reykjanes peninsula lies on one of the world's major plate boundaries, the Mid Atlantic Ridge. According to the continental drift theory the Eurasian and North American tectonic plates are continuously drifting apart with great forces under the gaping rifts. As the plates diverge, linear fractures, known as fissures form due to stresses created by the tension that builds up as the plates move away from each other. The Bridge between two continents at Sandvík is a small footbridge over a major fissure which provides clear evidence of the presence of a diverging plate margin. The bridge was built as a symbol for the connection between Europe and North America.
Blue Lagoon - The Blue Lagoon is one of Iceland's most popular attractions, a geothermal pool in the middle of a large and dramatic lava field and an oasis that owes its existence to a nearby geothermal power plant. We stop for 1½ - 2 hours for a refreshing bathe or a swim in the inviting, rejuvenating and pleasantly warm mineral-rich water (36°C-38°C/100-110°F), famed for its reputed healing properties. An indoor pool and geothermal sauna are also on the site. Bathing in this surreal environment is a unique experience no one should miss. The Blue Lagoon's warm water and natural active ingredients like mineral salts, silica and blue green algae help you relax and escape the stress and strain of daily life.
Lunch is included at LAVA Restaurant at the Blue Lagoon
After dinner we all meet together at the local bowling alley for some good old fashioned fun
HEALTHY HABITS - GOING TO GYM, WALKING, PHOTOGRAPHY, JOURNALING, CULINARY TASTING, STEAM SOAKS, MINERAL BATHS, BOWLING
Meals: Breakfast, Lunch, 6 guests will be dining at DILL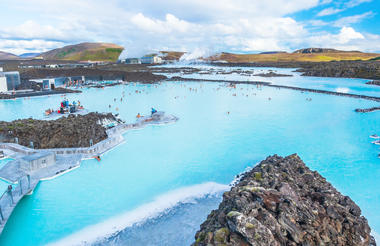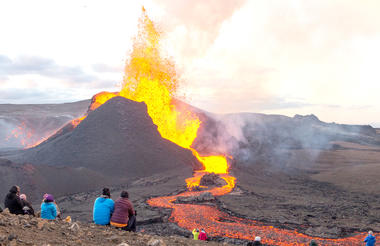 Day 4:
West Iceland
Sun. 4 Sep 2022
DAY 4
** 5:00 am club meets in the lobby for a 20 km morning cycle
HRAUNFOSSAR – BARNAFOSS – KRAUMA BATHS - DEILDARTUNGUHVER
Hraunfossar - Lava Falls - are beautiful and unusual natural phenomena. Clear, cold springs of subterranean water seep through the lava and run as tiny waterfalls and rapids into the Hvita River.
Krauma - is a geothermal bath with water that originates in Europe's most powerful hot spring Deildartunguhver
Deildartunguhver - is Europe's most powerful hot spring. It provides 180 l/sec of 100°C hot water. Most of the water used for central heating in the towns of Borgarnes and Akranes is taken from Deildartunguhver.
After Dinner we will hold a game of Trivia! Have you mastered your Icelandic spelling yet?
HEALTHY HABITS - CYCLING, PHOTOGRAPHY, HIKING, CHANGING STATE, JOURNALING, STEAMING, TRIVIA
Meals: Breakfast, Dinner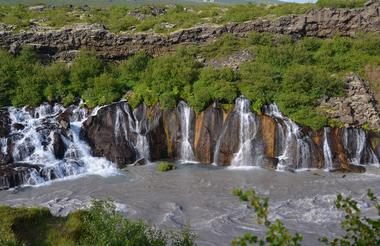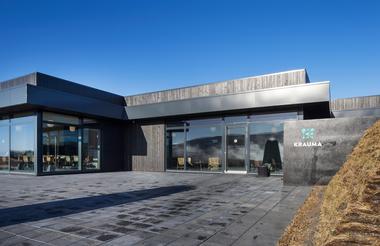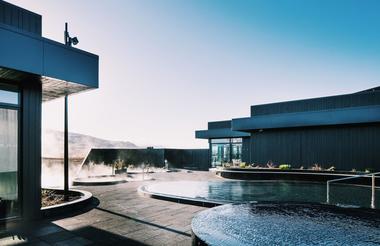 Day 5:
West Iceland
Mon. 5 Sep 2022
DAY 5
GERDUBERG CLIFFS – ARNARSTAPI – HELLNAR – KIRKJUFELL
**5:00 am club meet in the hotel lobby for a 5km run
Gerduberg Cliffs - Gerðuberg is an impressive and beautiful collection of basalt columns arranged in geometric shapes on the cliffs
Arnarstapi - Arnarstapi was an important trading post in the past and had a much bigger population than it has now. Columnar basalt, ravines and grottoes surround the Arnarstapi pier. There is quite a large arctic tern colony in the village itself. A walk along the coastline is recommended to watch the birds and the magnificent lava formations. The seaside and the cliffs between Arnastapi and Hellnar have been made a Natural Reserve in 1979. A very interesting old path follows the coastline where you can see old lending places of fishermen, lots of birds like the kittiwake, the Arctic tern and the fulmar and pass through a lavafield. It's here that we will give back to this amazing country with an act of volunteerism!
Kirkjufell - Grundarfjörður's beautiful landmark is the most photographed mountain in Iceland. Its isolated position jutting out into the sea makes it a focal point for tourists and seamen alike.
After Dinner we are hoping to have a tips and tricks session with our photographer
HEALTHY HABITS - WALKING, BIRDWATCHING, PHOTOGRAPHY, VOLUNTEERISM, FISHING, BOATING, CRAFTING
Meals: Breakfast, Dinner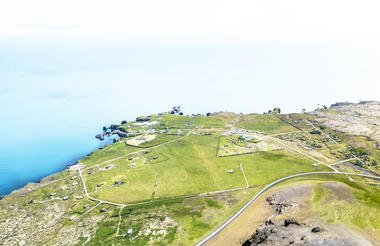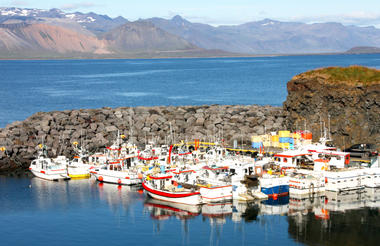 Day 6:
Hveragerdi
Tue. 6 Sep 2022
DAY 6
THINGVELLIR – LJOSAFOSS STATION – GEOTHERMAL BAKERY – FONTANA BATHS - GEYSIR
** 5:00 am club meets for hike
Thingvellir - Þingvellir (Thingvellir) National Park is a UNESCO World Heritage Site and home of the oldest existing national parliament in the world, the Alþingi, and major events in the history of Iceland. Thingvellir is a place of fascinating natural beauty, a spectacular geological vista, set on a vast plain flanked by large fissures, right by Iceland's largest lake, Þingvallavatn. The Mid-Atlantic rift is clearly visible; a rift that is forming as Iceland is being pulled apart by tectonic forces. Here the North-American and the Eurasian continental plates drift apart by 19mm (¾") a year and a rift valley is forming.
Ljosafoss Station - Everything contains energy and it is constantly changing form. At the show at Ljósafosstation guests can release this energy by using their own weight, strength and power. As well as learning how the station uses water, geothermal heat and wind to create electricity.
Geothermal Bakery - Experience geothermal energy first hand by tasting the geothermally baked bread made following an old recipe, the bread is cooked by burying it in the warm ground for 24 hours.
Fontana Baths - A unique experience of the healing powers of the geothermal springs. Soak in a natural pool, listen to the bubbling hot spring in the steam rooms, or for the adventurous, take a dip in the refreshing lake.
After Dinner TBA - SEAN
HEALTHY HABITS - BAKING, HIKING, PHOTOGRAPHY, SWIMMING
Meals: Breakfast, Dinner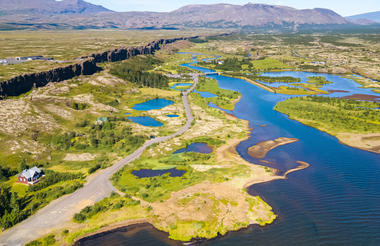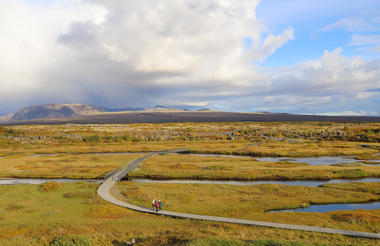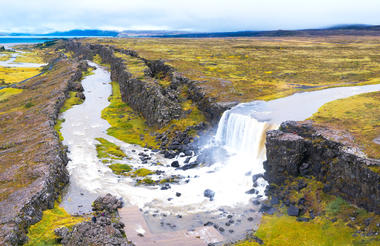 Day 7:
Vík í Mýrdal
Wed. 7 Sep 2022
DAY 7
GEYSIR – GULLFOSS – FRIOHEIMAR – SELJALANDFOSS – LAVA SHOW
**5:00 am club meets for a 5 km run
Geysir - The active geothermal area of Haukadalur which contains the geysers Geysir and Strokkur and many other hot springs. Most active nowadays is Strokkur, erupting hot water and steam to elevation of 25 metres (82 ft) every 5-7 minutes. We will have a morning gratitude meeting here!
Gullfoss - The mighty waterfall of Gullfoss - the Golden falls is perhaps the most beautiful in the country. Here the glacial river of Hvítá (white river) tumbles 32 meters (105 ft) in a double cascade. On a sunny day a rainbow is very likely in the massive spray. We will do a scream and release exercise here that will be super empowering!
Fridheimar - Lunch stop at Friðheimar geothermal greenhouse, learn about how tomatoes are grown all year round despite Iceland's long dark winters, in greenhouses under artificial lighting. This introduction ends with a soup lunch made from the tomatoes grown on spot. Also enjoy a visit to the horse stables and learn about the Icelandic horse.
Seljalandsfoss - Seljalandsfoss is a graceful ribbon-like waterfall, which drops from an overhanging lava cliff. It is possible to walk behind it, but do not expect to stay dry!
LAVA Show
Icelandic LAVA show is the only place in the world where you can safely experience hot molten lava in close proximity! The show recreates a volcano eruption, similar to what Eyjafjallajökull and Katla volcano are famous for, by pouring molten lava (1100°C / 2000°F) into the showroom and over ice. It is an epic battle between the elements and a unique opportunity to get close to red-hot lava, see it flowing, hear it sizzling, and feel the intense heat that radiates from it.
HEALTHY HABITS - GAMES, SCREAM AND RELEASE, RUNNING, GARDENING, HORSE THERAPY
After Dinner - Video Testimonials
Meals: Breakfast, Lunch, Dinner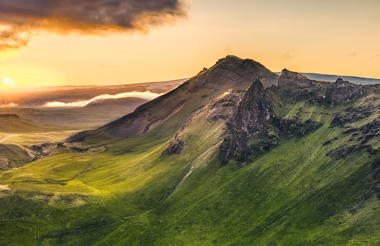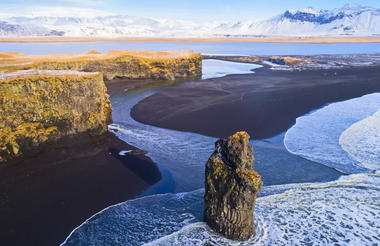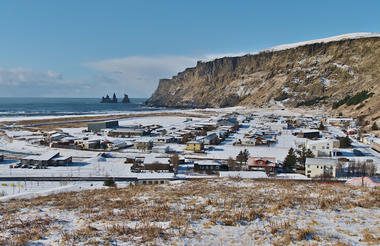 Day 8:
Reykjavik
Thu. 8 Sep 2022
DAY 8
REYNISFJARA – SKOGAFASS – REYKJADALUR HIKE – HELLISHEIOI POWER PLANT
**5:00 am club meets for a 5 km hike or walk
Reynisfjara - is a black sand beach where the Atlantic ocean shows its power with its crushing waves beating on the shores. Here are interesting caves and impressive rock formations, including columnar basalt. A great place for a guided mediation followed by a gratitude meeting
Skógafoss - waterfall is 62m, 203 feet and is among the most beautiful waterfalls in Iceland.
Reykjadalur - ("Smokey Valley") is a beautiful valley in the south of Iceland, characterized by geothermal activity and famous for its "hot river", where hikers can bathe surrounded by nature. The hike is about 7 km total and takes 45minutes - 1 hour each way.
Hellisheidi Power Plant - Experience first-hand how green, sustainable energy is produced at one of the largest single-site geothermal power plant on the planet, Hellisheiði ON Power plant.
After dinner we listen to local musicians and dance
HEALTHY HABITS - LEARNING SOMETHING NEW, SUSTAINABILITY, PHOTOGRAGHY, HIKING, DANCING,
Meals: Breakfast, 6 guests will be going to DILL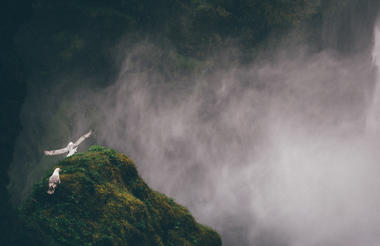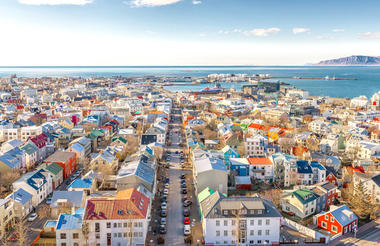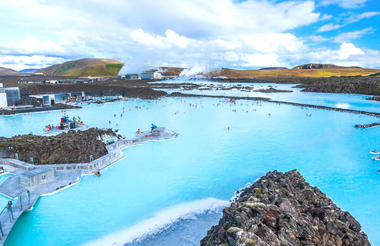 Day 9:
Reykjavik
Fri. 9 Sep 2022
DAY 9
**5:00 am club meets in the lobby for a 20 km cycle
After breakfast 6 lucky group members will be vising the Fire and Ice Massage at the Hilton Nordica, They will be receiving the same treatment that Zac and Darin did on Down to Earth. While the 6 that had massages day one take off to Omnon Chocolate to create their very own distinct chocolate bars.
There will be some free time to collect souvenirs
At Dinner we will share our video presentation, swap information, participants will receive their acknowledgments as we say our goodbyes in the private room of a carefully selected restaurant,
HEALTHY HABITS - WALKING, JOURNALING, MASSAGE, BAKING, CYCLING, COLD WATER PLUNGES
Meals: Breakfast, Farewell Dinner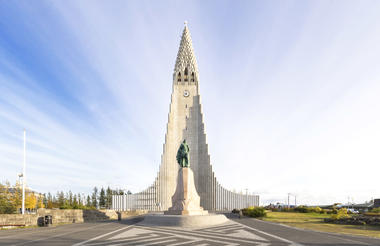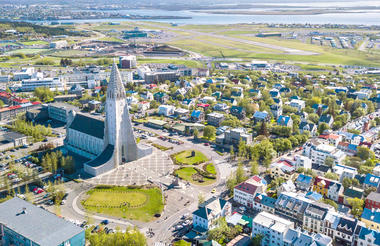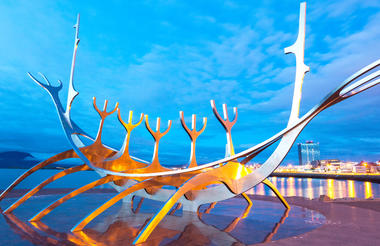 Day 10:
End of Itinerary
Sat. 10 Sep 2022