COVID-19: ACTIVITIES & SERVICES
Today you should arrive into Windhoek International Airport no later than midday. You will be picked up by our local representative and transferred across to your lodge.
On arrival you will have time to time to chill out before you meet your guide in the afternoon ready for a city tour around Windhoek. You will get to explore key sights such as the parliament and church.
This evening we suggest that you join with your tour party for dinner at the famous Joes beerhouse (own expense).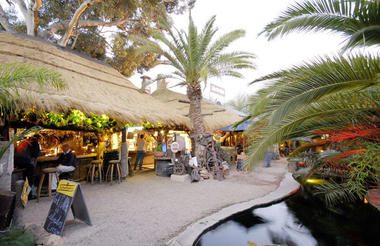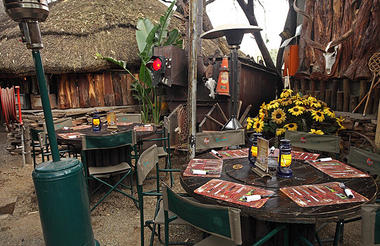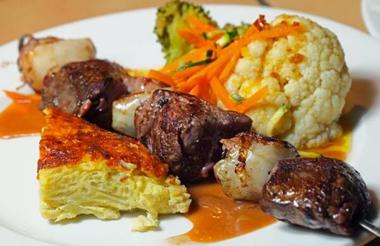 Day 2:
Naukluft Mountains
This morning after breakfast you start your journey south and via the stunning Spreetshoogte Pass. From the viewing point you will have breathtaking panoramic views across the Namib Desert. Expect to be amazed by the natural beauty!
You then continue until you reach your accommodation for the evening. Take your time to settle in and take in the lovely vistas of the Naukluft Mountains,that are particularly picturesque at sunset. After night falls, the stars begin to shine, and your private rooftop deck is the perfect spot for some amateur stargazing. If you feel like it, you can even sleep under the open sky – an experience you will never forget!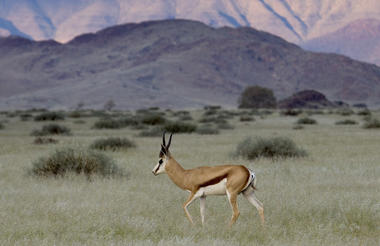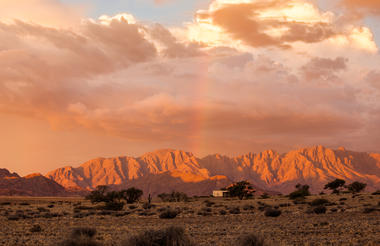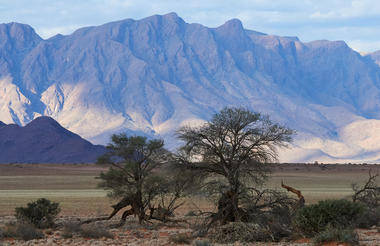 It is a very early start this morning, as we head off to the dunes of the Namib for sunrise! Once in the park you can walk to the top of the famous Dune 45 and enjoy the unforgettable view across the endless waves of dunes – the walk up can be a little challenging but it is certainly worth it.
During the day you visit the well-known Sossusvlei and Dead Vlei, where the colour contrast of the white clay pan, bright orange dunes, and sunny blue sky is spectacular. You also stop by the Sesriem Canyon, where during dry season you can take a walk through parts of this canyon.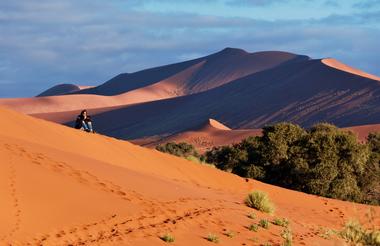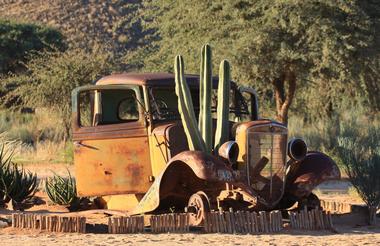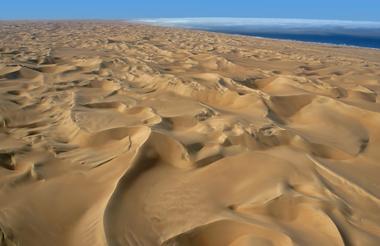 Today you will head across towards the Atlantic Ocean. Together with your guide, you drive through the Tinkas Mountains, passing the Bloedkoppie and along the Welwitschia Drive into the Moon Landscape, south-east of Swakopmund. This fascinating landscape with its bizarre, rugged rock formations fascinates nature lovers.
Once in Swakopmund you can take a walk around the town to orientate yourself, and hear about the history of the area.
You also have a day at leisure in Swakopmund where there a wide variety of optional activities available.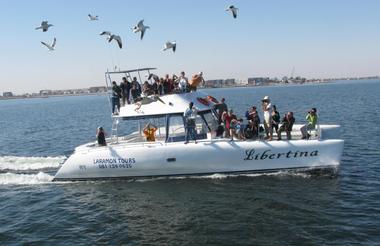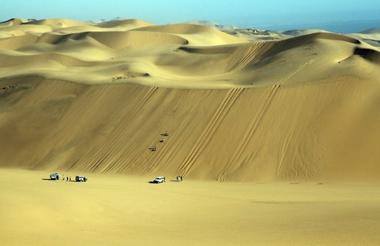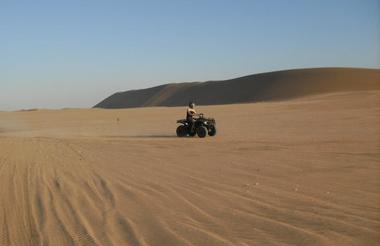 After an early breakfast you will start your day by heading up the coast to the Zeila shipwreck where you stop for a photo and viewing break. After, leave the coast behind and continue inland, past the stunning Brandberg Mountain and into Twyfelfontein.
This lovely UNESCO world heritage site is known for its historical and well-preserved rock engravings. You can take a short walk to learn about these unique formations. If time permits, you will embark on an short nature drive where you will be on the lookout for antelopes, zebras, giraffes, ostriches and desert elephants.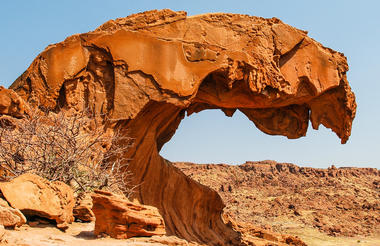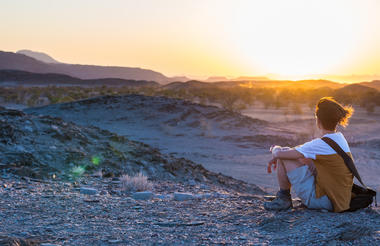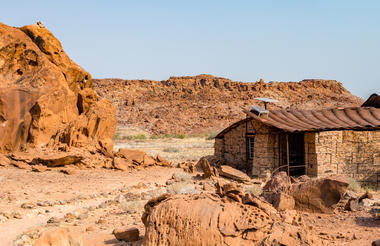 In the morning, you visit the Petrified Forest where your guide will inform you all about the ancient tree trunks mineralised over the course of millions of years.
Following this it's time to head to one of the true tour highlights - Etosha National Park. The next couple of days are all about safari in this beautiful national park.
Etosha National Park is one of Southern Africa's finest and most important Game Reserves. Etosha (which means Great White Place) was declared a National Park in 1907. Covering an area of 22 270 square km, it is home to 114 mammal species, 340 bird species, 110 reptile species, 16 amphibian species and, surprisingly, one species of fish!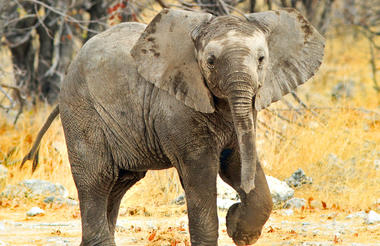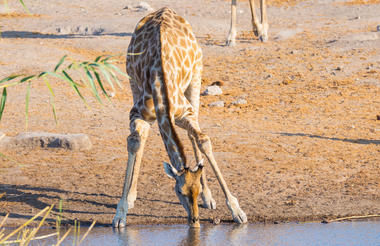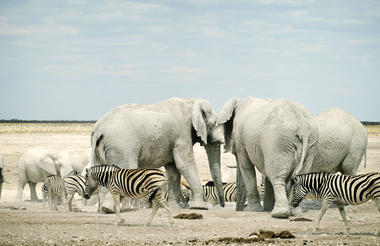 After sunrise and a hearty breakfast it is time to head out on another safari. No two days on safari are the same so who knows what exciting wildlife sightings await today.....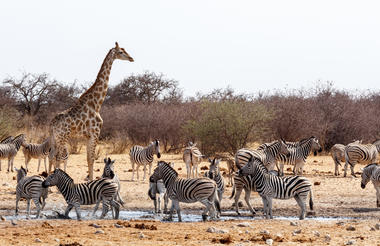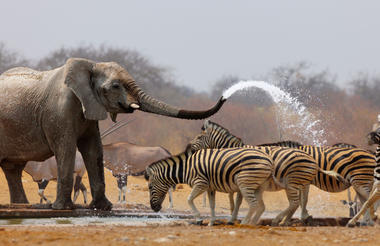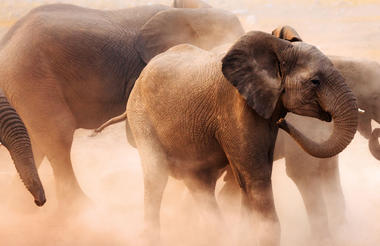 On leaving Etosha behind it is time to head inland to lake Otjikoto and the Hoba Meteorite, both fascinating areas to visit. Later in the day is a visit to the open-air living museum, resembling a traditional village of the Ju/'Hoansi San. Whilst here you can gain a better understanding of the traditional hunter-gatherer culture and traditions. You can even have a go at making a fire, setting traps, building a bow and arrow and preparing and eating a traditional bush meal.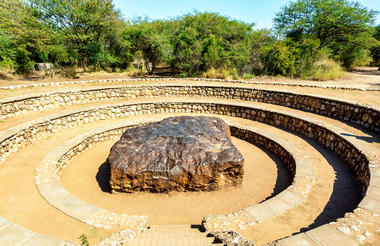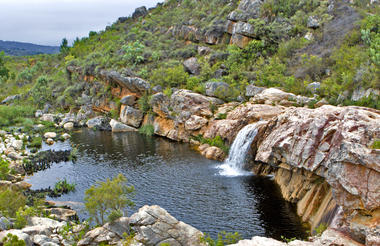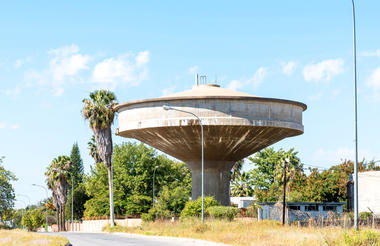 Today is time to start heading over to the unique Caprivi Strip area of Namibia. A quick shopping stop is made in Rundu for you to pick up any necessary provisions.
You continue on to reach your home for the night, a little oasis at the Okavango River. Enjoy a cold Rock Shandy at the island bar and relax before departing on a stunning sunset cruise on the river. You will be on the look out for hippos and crocodiles against the backdrop of the sensational scenery in the area.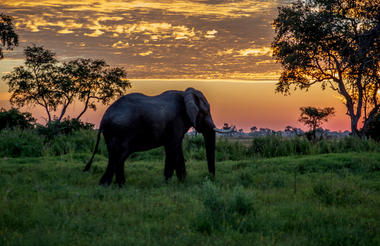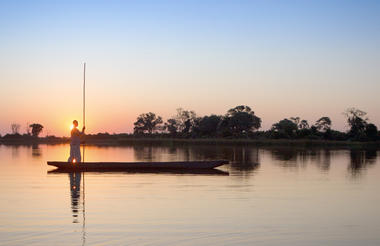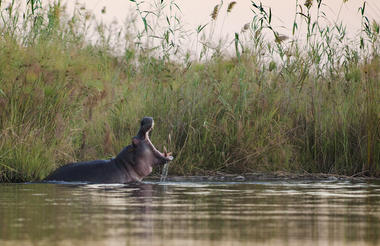 Days 11 - 12:
Nkasa Rupara National Park
You continue through the Caprivi Strip into the Zambezi Region, passing fishing and farming villages. You might even spot big game crossing the road.
Together with your guide, explore the remote and wild national parks of the area. The Nkasa Lupala National Park, is known for its swamps and marshes. Elephants, buffaloes as well as red lechwe and reedbucks roam the area in large herds. Lions, leopards, zebras, and even the rare roan and sable antelopescan also be found in this beautiful and remote park. Neighbouring Mudumu National Park is also on your itinerary for more unique safari moments. Since both parks are off the beaten track and not fully developed you should expect a bumpy, but enjoyable ride. Together with a local guide you will also go on another sunset boat cruise.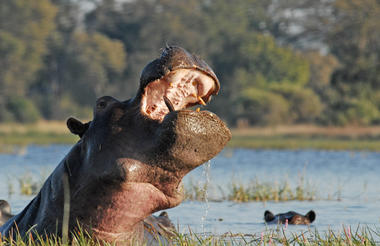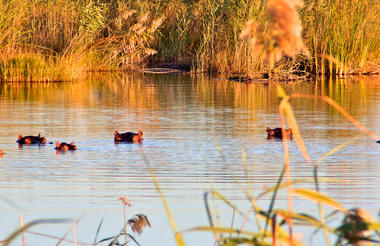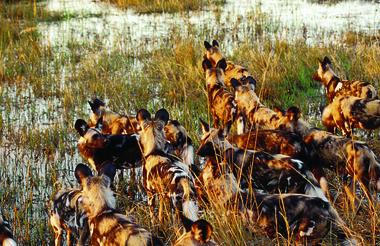 Days 13 - 14:
Kasane Forest Reserve
Today it's time to bid farewell to Namibia and cross the border into Botswana. At the outskirts of Kasane, you check into a typical safari camp. After a light lunch, your focus is once again on wildlife. Accompanied by a local guide, the next two days will be spent on extensive game drives in an open safari vehicle around Chobe National Park and on a boat safari on Chobe River.
Chobe National Park in the north of beautiful Botswana is home to Africa's largest elephant population and comprises more than 10,000km2 of rich ecosystems, diverse landscapes and an almost unparalleled abundance of wildlife and birdlife all centred around the stunning Chobe River, and in close proximity to a number of Southern Africa's other safari must-sees.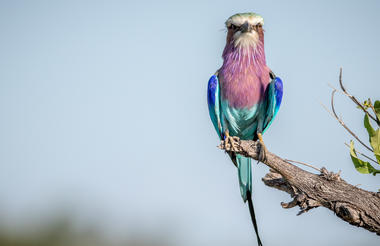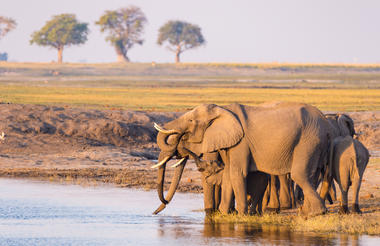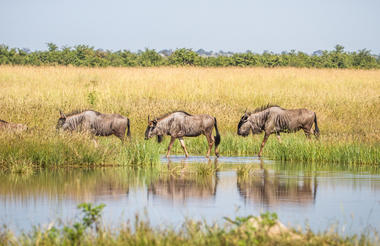 Day 15:
Victoria Falls (Zimbabwe)
After breakfast, it is time to head off and embrace the border crossing into Zimbabwe, this can sometimes result in delays to your journey.
The town of Victoria Falls is the final destination. Victoria Falls known as the "Smoke that thunders" in the local Tonga language, is the largest single curtain of falling water in the world and 70% of the exquisite views are seen from the Zimbabwe rain forest. The rain forest which has constant rain 24/7 from the never ending spray of the Falls, has unique ecosystem. It is a botanists dream and bird lovers' paradise.
There are plenty of optional activities to do in this small town, apart from the famous waterfall. If you would like to stay for additional nights, or do any of the optional activities we can of course assist in making these arrangements for you.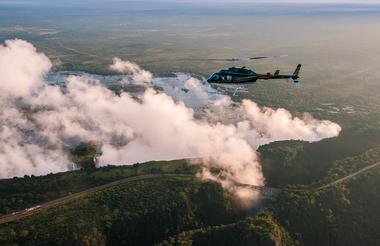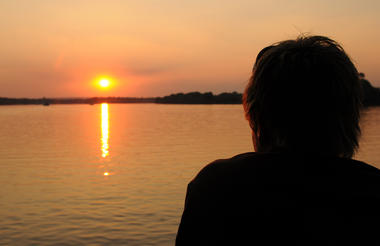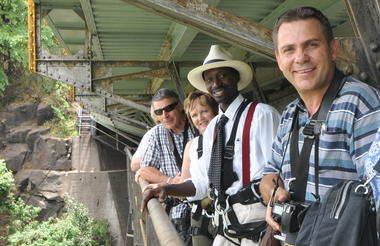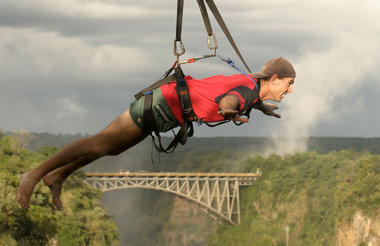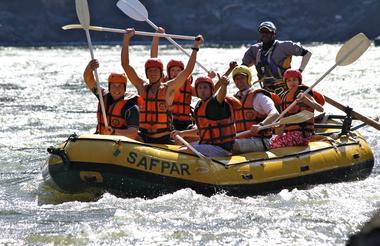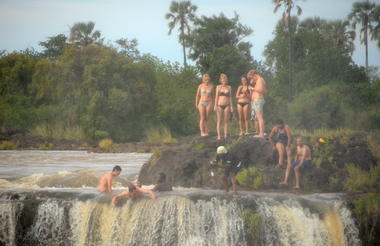 Optional
Today say your goodbyes to your guide and fellow travellers before we take you to the airport. From here you can either return back home or continue your travels. We are happy to assist you in organising your onward travels in the region.