Upon your arrival to the airport in Baltra Island, you will take a bus ride to Santa Cruz Highlands, where you will have lunch at a local restaurant, and then you will head to Puerto Ayora, to visit Charles Darwin Research Station, and learn about the conservation efforts that have been made to preserve the Galapagos species, and is also home to tortoises ranging from 3-inches (new hatchlings) to 4-feet long adults. After this activity, you will embark Isabela II Yacht at the port for a welcome cocktail and dinner.
Full itinerary map here: https://bit.ly/3rgu6mS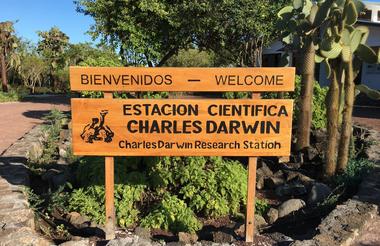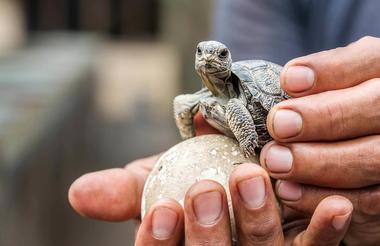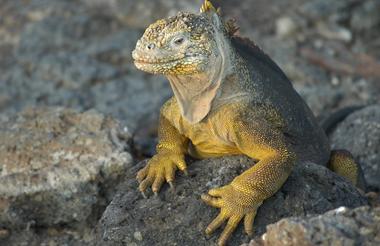 This morning, a Galapagos icon awaits at Bartolome Island. A great way to start the day, with a steep climb up a wooden staircase: the panoramic view from the top is well worth the effort! Following the walk, we take a panga ride around colossal Pinnacle Rock in search of Galapagos penguins and other wildlife.
After lunch, we board the pangas (inflatable dinghies) and land at Sullivan Bay on the east coast of Santiago, a white coral sand beach that is ideal for swimming. A trail runs along a lava field that flowed here around 100 years ago. This is the perfect place to see and understand the volcanic origin of the Galapagos.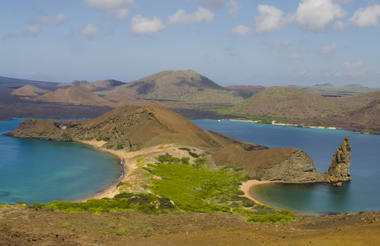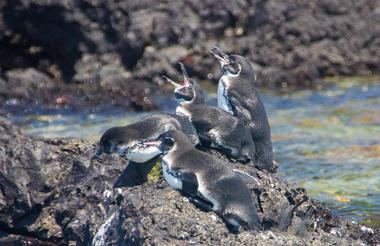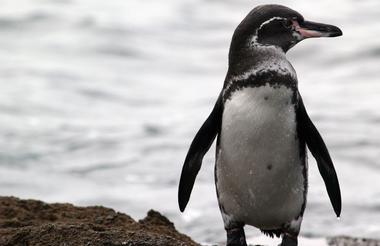 Included
Breakfast
Lunch
Dinner
For the first activity of the day, you will head to Dragon Hill, at the north shore of Santa Cruz Island, where you will visit a brackish water lagoon frequented by flamingoes. You will also have a beautiful of the entire island from this spot. In the afternoon, after lunch, take a dinghy ride to explore Buccaneer ́s Cove, which is home to a large number of marine birds, sea lion and other species. This is a great snorkeling site too. End of the day and dinner onboard.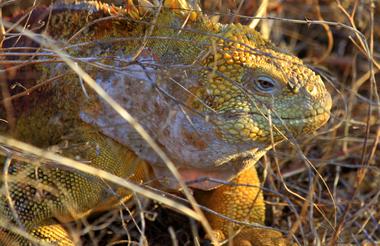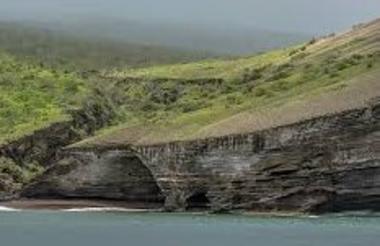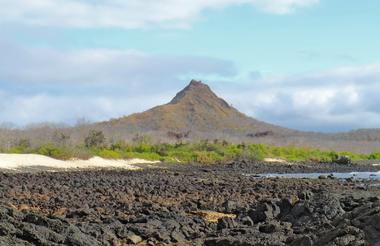 Included
Breakfast
Lunch
Dinner
Since there is no landing site at this location, we explore the captivating coast by dinghy, seeking out abundant wildlife including colonies of Galapagos fur seals, the nesting sites of Nazca boobies, not to mention flightless cormorants, penguins, and marine iguanas. Depending on the conditions of the ocean, we'll be able to snorkel along the cliffs, hopefully in the company of green sea turtles. and playful sea lions
We end our journey on a high note by visiting the island of Fernandina, the youngest island of the archipelago, and arguably one of the most pristine ecosystems on the planet. Our visitor site of Punta Espinoza boasts a fantastic combination of apparently barren landscapes and abundant wildlife, all dominated by the lofty volcano at the heart of the island. Highlights to spot include hawks, penguins, vast numbers of marine iguanas, and the famous flightless cormorant, with its beguiling blue eyes.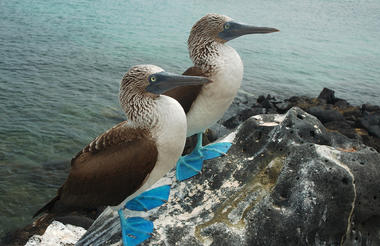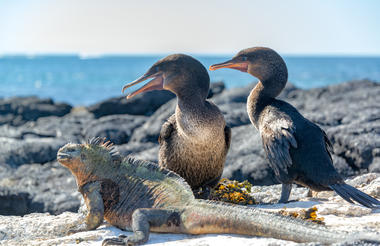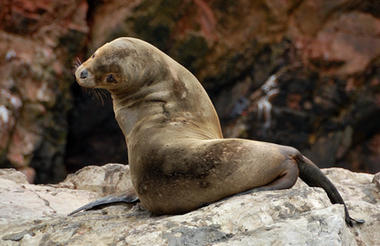 Included
Breakfast
Lunch
Dinner
Early in the morning, after breakfast, you will disembark at Baquerizo Moreno Port, where you will take a bus ride to San Cristobal Airport to take your flight back to the continent.