Day 1 :
Masai Mara National Reserve
The adventure begins at Nairobi's Jomo Kenyatta International Airport at 07:00 in the morning where you will be met and transferred to Wilson Airport for your scenic flight into the Masai Mara departing at around 10:15. A 45 minute flight will see us landing in the heart of the Mara Triangle Conservancy where, upon arrival we will head out in search of the wildlife that roam the plains, returning to camp for lunch unless we should find or hear of any potential river crossings.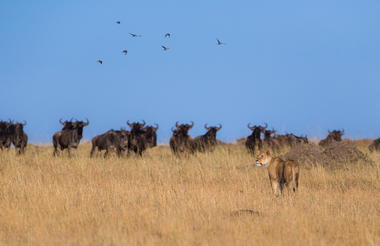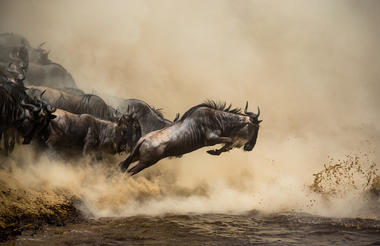 Days 2 - 6 :
Masai Mara National Reserve
Our prime location makes it possible for us to explore the banks of the Mara River at first light and puts us in the perfect position to photograph the massive herds of wildebeest as they build up and ultimately start crossing the Mara River. Usually we enjoy a packed breakfast whilst out on drive, maximizing our time out in the field, before returning to camp for lunch. Each days schedule will be discussed with you by your facilitator over dinner or whilst processing images in the dedicated Media Centre.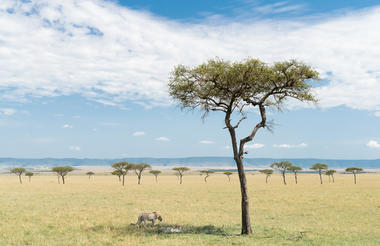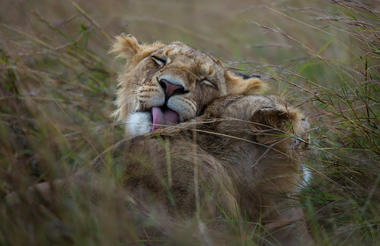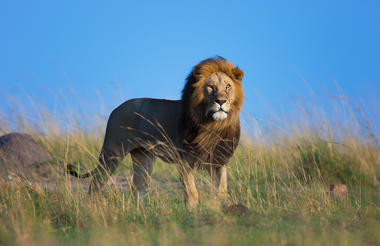 Enjoy a full morning safari activity followed by a return to camp where you will pack your bags and board a flight in the early afternoon for a flight to Ukunda from Mara Serena airstrip. After your transfer to Mara Serena airstrip, you will board your charter flight to Ukunda airstrip, Mombasa. From the airstrip, you will be transferred to The Sands at Nomad Resort for your 5-night stay on a Full Board basis.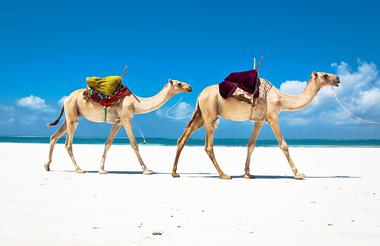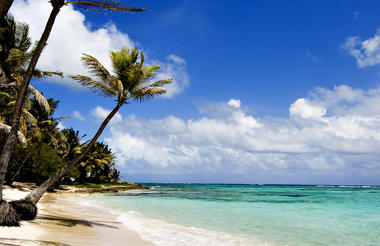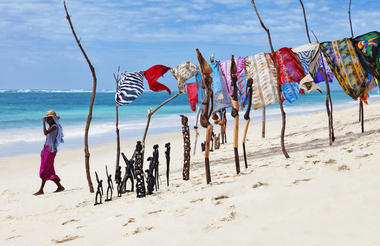 Days 8 - 11 :
Diani Beach
Nestled beside 26 acres of pristine coastal forest, The Sands at Nomad is a luxury boutique hotel within an atmosphere of space, freedom and warm hospitality. There are more than enough activities to keep you busy and more than enough loungers to help you kick back and relax.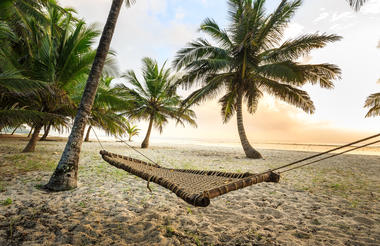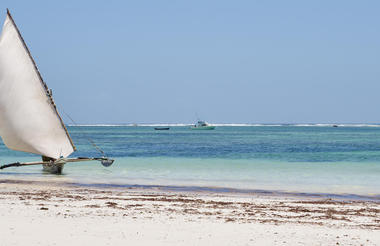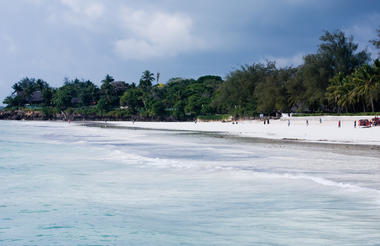 Day 12 :
End of Itinerary
After your stay in Diani Beach, you will be transferred to Ukunda airstrip for your charter flight to Wilson Airport, Nairobi. You will then be transferred to Jomo Kenyatta International Airport.