Day 1:
Central Kalahari Game Reserve
On arrival in Maun you will be met by a Roots & Journeys representative. They will
show you to your awaiting vehicle which will transfer you to Great Tsau Hill.
Depending on what time you arrive you may want to head out for a game drive or a
short walk, or simply unwind, relax and enjoy a sundowner overlooking the vast
Kalahari.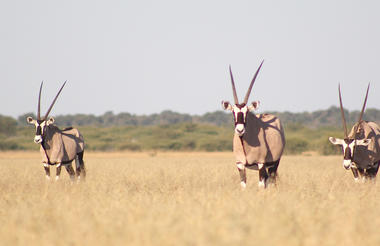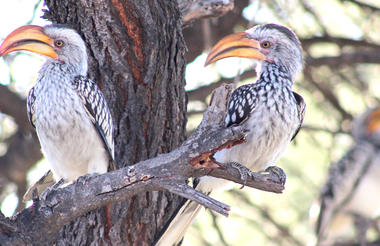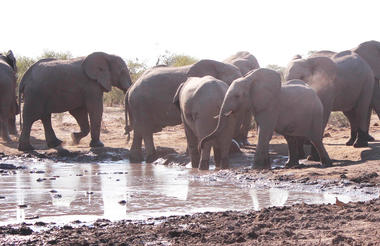 Day 2:
Central Kalahari Game Reserve
There are plenty of unique and wonderful experiences on offer at Great Tsau Hill to
fill your days, but the pace is relaxed and there is no fixed itinerary. If you spot some
rarely-seen game you want to spend the afternoon tracking or wish to spend longer
cooling off in the pool perched on the side of the rock formations of Great Tsau
Hill, you can. Your time is your own and we are there to help you make the most of
what will be the trip of a lifetime to a location you'll never forget.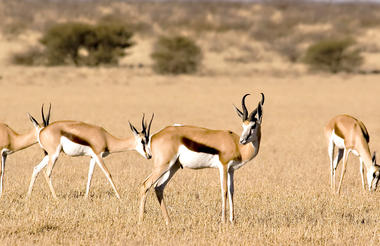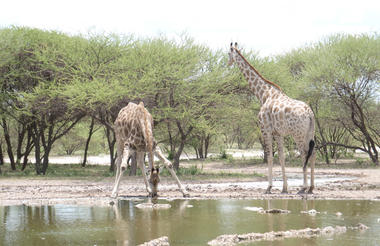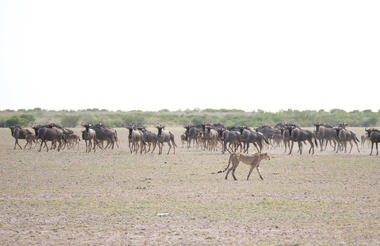 Day 3:
Central Kalahari Game Reserve
Spend the morning with the San Bushmen who are an indigenous hunter-gatherer people in Botswana. They will share with you their culture, heritage and skills that have been passed down for generations. This is an authentic, spiritual, historical and cultural experience. You may wish to visit the local San Bushmen village and learn about their unique history and how they live off the land. This interactive walk offers an incredible insight into the San Bushman way of life.
If you wish, this evening could be spent out on a night drive. Animals become more active later in the day, and driving after dark offers a chance to try and spot nocturnal wildlife. Aided with a spotlight, keep a look out for eyes reflective back at you in the dark; they could belong to an aardwolf, brown hyena, honey badger or maybe the famed Kalahari lion.
Make the most of the unrivalled views of the night sky and opt to do some stargazing in the after dinner. Learn the constellations from our knowledgeable guides, or just simply sit back and take in the wonder of the Milky Way.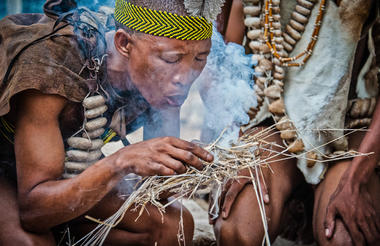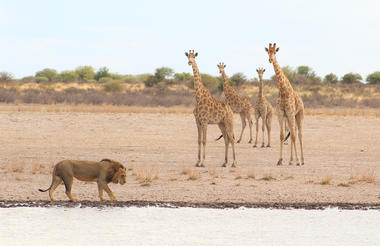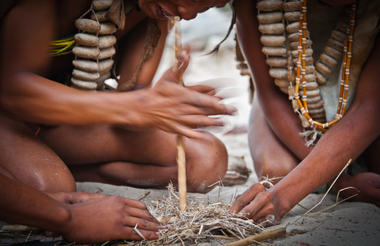 Day 4:
Okavango Panhandle
Depart Great Tsau Hill after breakfast for Mopiri. You will be travelling by road and it is approximately a 4 - 4.5 hour transfer.
The last portion of your journey will be a 5 minute boat ride up the Weboro lagoon into camp. Arriving by boat, you'll have your first taste of the being on the waters of the Okavango Delta; a wonderful contrast after your time in the CKGR.
Upon arrival at Mopiri, you'll be welcomed by one of our Managers who will show you around, and you'll have time to settle in, take in and take in the different landscape.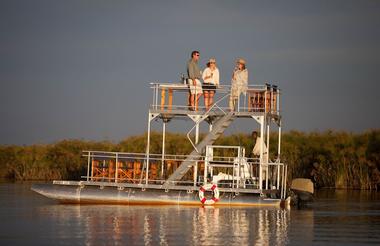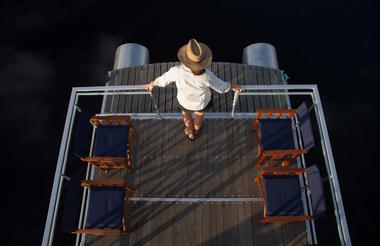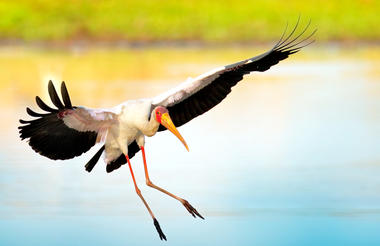 Day 5:
Okavango Panhandle
Head out into the Delta to explore the channels and waterways of this unique and incredible landscape. Stop off to explore remote islands, adventure and explore at your own pace. The day can encompass being shown and taught so many things by our knowledgable guides; from trying to spot the tiniest well camouflaged reed-frog, to identifying the calls of iconic bird species, to finding the larger species such as hippo and crocodile that reside in the water. Or, just sit back and take in the remarkable beauty if the Delta.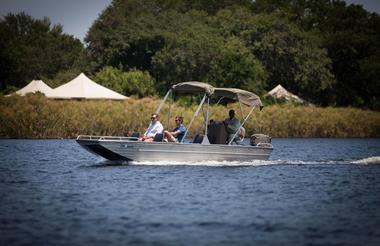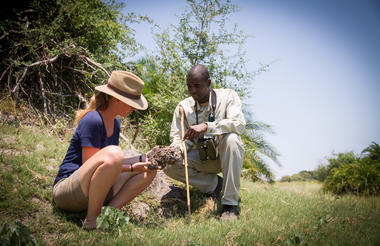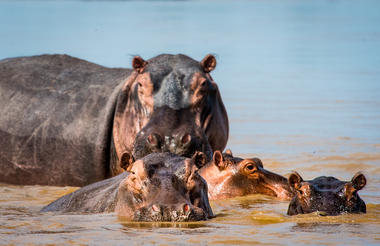 Have a relaxed morning in camp or wake up early for one last boat trip or bush walk. You will then return to the Mopiri airstrip for your flight to Nokanyana.
After a n approx 35 minute flight, you'll land at Khwai airstrip and be met by your guide. You will then have a 1-1.5 hour game drive transfer to Nokanyana - make sure to keep an eye out for wildlife on the way!
You can settle into camp, and then head out on an afternoon game drive to begin exploring the surrounding bush.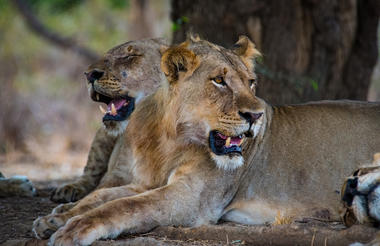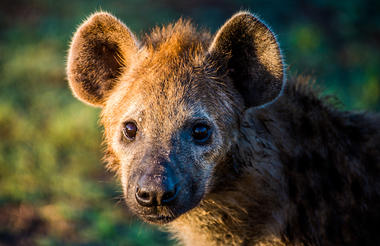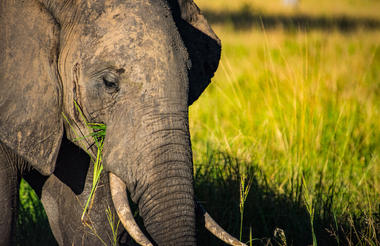 Your time at Nokanyana really is about incredible game viewing and wildlife sightings.
You can head out on a morning game drive, exploring the landscape and habitat and seeing what the bush has in store on the way. You can then have another game drive in the afternoon.
Alternatively, you could opt for a full day game drive, stopping for a picnic lunch out in the bush. You may just want to spend the whole day exploring, or will use the time to travel further afield into Moremi Game Reserve, Savute or Southern Chobe.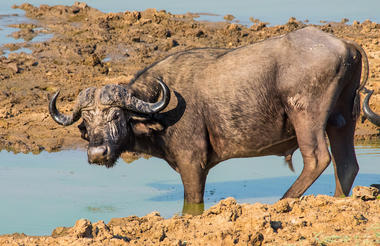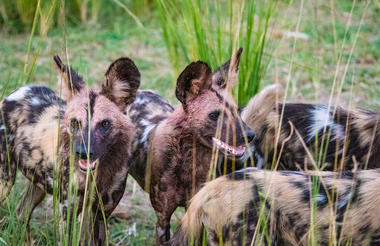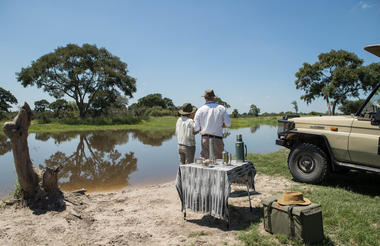 Today you may wish to head out in the morning on a bush walk, giving you the chance to stretch your legs experience the bush in an entirely different way. On a bush walk you can learn about the smaller but equally exciting details of the bush; from tracks and signs, to sounds and smells. Of course there is always the possibility of seeing game, a particularly exhilarating experience when on foot.
In the afternoon, you can head out on a game drive, continuing to explore the area with your guide and seeing what wonderful wildlife sightings are in store for you.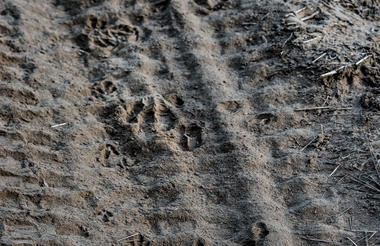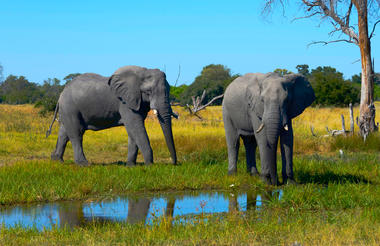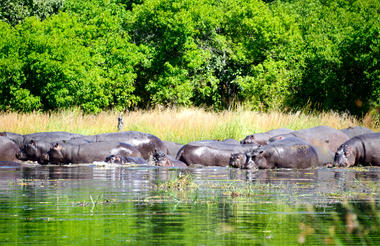 Enjoy one final morning game drive before departing, or on your way to the Khwai airstrip.
We hope you had a wonderful stay and memorable adventures with Roots and Journeys. We wish you safe travels on your onward journey, and hope to see you again!