Today upon arrival into Lilongwe airport you will be met by our local drive and transferred across to the lodge, depending on the arrival time of your flight you may have some time to relax in the lodge grounds.
Tonight at 6pm your guide will meet the group at the Lodge for introductions and a tour briefing. Following this dinner will be served and you are then free to mingle with your new tour friends or to have an early night in preparation for your tour.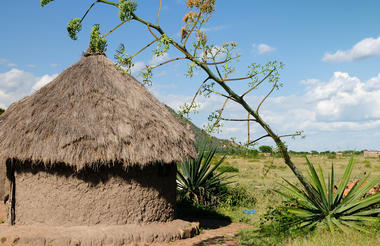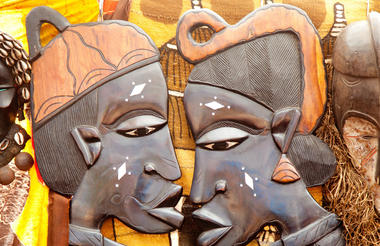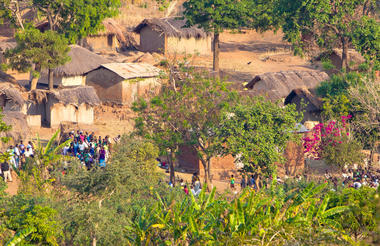 Day 2:
South Luangwa National Park
Todays Logistics - 270 km - Approx 6 hrs journey time
This morning we depart Lilongwe and travel on to Mchinji, where we complete the necessary immigration formalities and continue into Zambia. From the border it is about another 2 .5hrs to Luangwa Valley, and we are heading to the Mfuwe sector. A picnic lunch is enjoyed en route and we expect to arrive at the lodge around mid afternoon.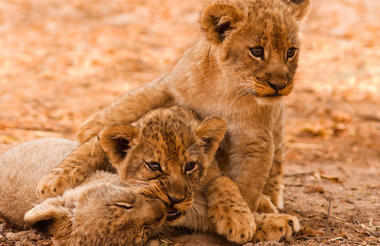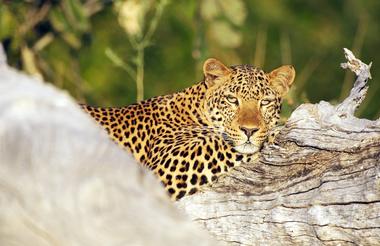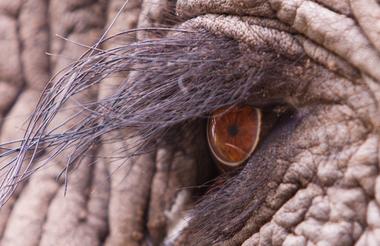 Included
Each chalet is ensuite with comfortable beds, mattresses & bedding ensuring you have the best nights rest possible, whilst being safely tucked inside your large walk in mosquito net.
The restaurants serves good wholesome meals, whilst tea and coffee is available throughout the day.
The bar serves a selection of drinks for all occasions
The lounge and swimming pool remains a popular "chill out" area
Day 3:
South Luangwa National Park
Today you have included morning and afternoon game drives in an open safari vehicle. Your expert guide will take you into South Luangwa in search of the infamous Big 5. The park is especially known for the high proportion of leopards within its boundaries, however these are more likely to be seen in the evening, when they are more active.
In between game drives you will return to camp, where lunch will be served. The middle of the day is your own and you can choose to have a quick nap, relax by the pool, read a book, or socialise with the group.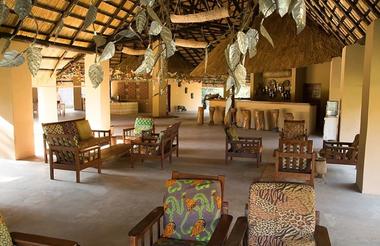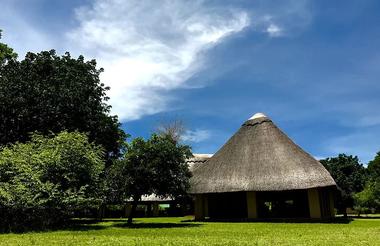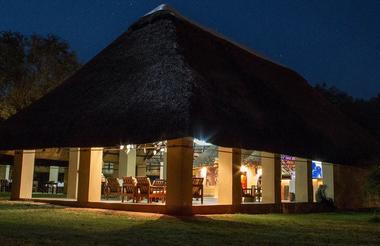 Day 4:
South Luangwa National Park
Today you once again have included morning and afternoon game drives in an open safari vehicle. Today around midday you have an additional activity as you will pay a visit to a local project or Tribal textiles, where you will get to learn about local cultures and crafts.
Day 5:
South Luangwa National Park
Today you once again have included morning and afternoon game drives in an open safari vehicle. You will head into the park for the last times in search of more wonderful and exciting wildlife, nature and birds.
There is the optional today of a Game Walk where you will get to learn more about nature and how everything survives together.
Day 6:
Dzalanyama Forest Reserve
Todays Logistics - 230 km - Approx 5 hrs journey time
Today after a delicious breakfast, depart for Dzalanyama Forest. We will turn off and head South East before Lilongwe and drive towards Mozambique. Arrival is likely to be early afternoon. After check-in, a walk into the surrounding forest and up Mtsongololo mountain is offered. This offers a great chance to stretch out the legs after a long drive. The track goes through the endemic forests where there is a profusion of miombo birdlife. You will return back to the lodge as it gets dark.
The Forest House where we are staying for 3 nights has a variety of rooms available, two of which are not en suite.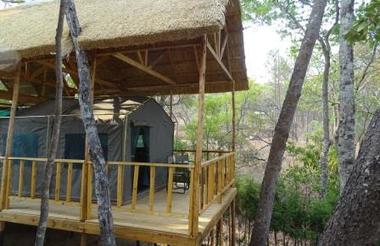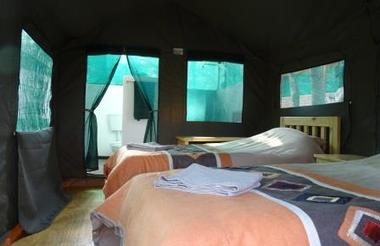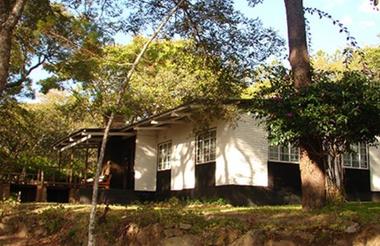 Day 7:
Dzalanyama Forest Reserve
Today is all about culture as it is community visit day. We visit the community that live just outside the reserve - and you will have the opportunity to walk through the village, meet the locals, learn how to pound maize, eat some local food, drink some local brew's and get a glimpse of what life as a rural Malawian is like. It really is a fascinating and immersive day.
The Malawian people are known for their friendliness and this will certainly reaffirm this view - this visit is non staged and as authentic as living in the country is. Return to the house in the evening for sundowners followed by dinner.
Day 8:
Dzalanyama Forest Reserve
Today we have a leisurely start to the day which gives time to explore the area. Numerous trails are available from the lodge into the surrounding area forest. Walks can be as easy or as strenuous as you would like, and we can assist in choosing the best route for you. Of course if you would rather relax by the stream or on the verandah then this is also a possibility.
In the early afternoon there is a possibility of new participants joining the tour and once on site there will be introductions.
Todays Logistics - 360 km - Approx 6 hrs driving time
After breakfast its time for a scenic drive through Malawi with great views of the lake. We will travel along the Mozambique border, then through the commercial Capital of Malawi - Blantyre- till we reach our overnight lodge.
Game Haven is a serene, beautiful game park and lodge set in the indigenous forests and grasslands of the Shire highlands of Southern Malawi. Whilst here you will experience exceptional wildlife viewings which include kudu, roan, eland, sable, giraffe, zebra, and there is prolific birdlife.
As part of the unique Game Haven experience you can enjoy the internationally designed Matkovich & Hayes 9-hole golf course, beautiful but challenging! There is also the relaxing sound of the cascading waterfall at the swimming pool and fishing and braaing on the scenic lawns of Lake Bvumbwe. As the sun sets, enjoy a drink in the Victorian styled bar followed by exceptional international cuisine at the Ambrosia restaurant.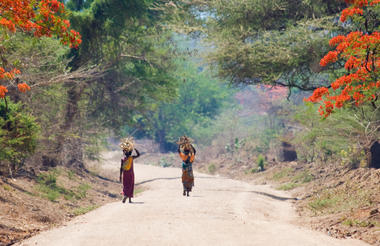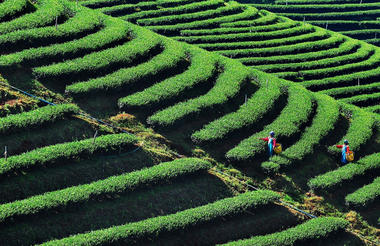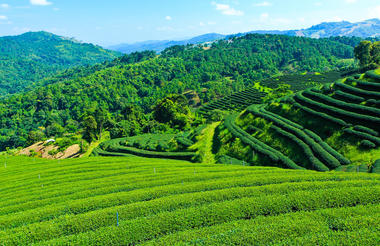 After a filling breakfast it is time to explore the local area. The highlight will be a walking tour of the world recognised Satemwa Tea estate, followed by a tea tasting workshop. They produce a variety of white, black, gold and flavoured teas. After the tasting, we will return to the luxurious Huntingdon House for a superb lunch.
After lunch its a short drive and walk up into the estate, to Thyolo mountain - a wonderful view site with excellent views of the estate and the lower shire valley. For keen birders the forest surrounding this site is home to the rare and endemic Thyolo Alethe. Mid-afternoon it is time to return to Game Haven where you can relax around the pool, go walking, mountain biking or even take in a round of golf.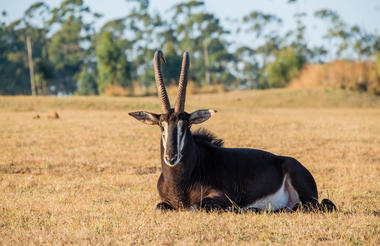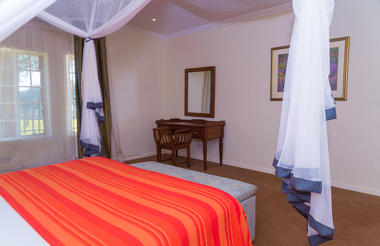 Todays Logistics - 280 km - Approx 5 hrs journey time
Today we drive to Lake Malawi, and specifically Cape Maclear. En route we will pass thorough Zomba where a visit to the vibrant Zomba Market is offered,. We then cross the Shire River, through the historical Mangochi town and continue to follow the lakeshore northwards.
Arrival at Cape Maclear will be about mid Afternoon with time to enjoy a sundowner whilst relaxing on the beach. Your lodge will be nicely situated on the beach and in an area to enable easy exploration of the surrounding village.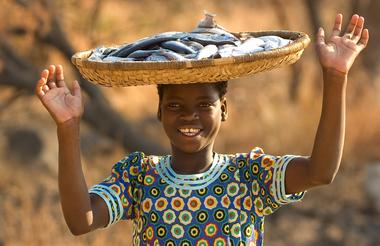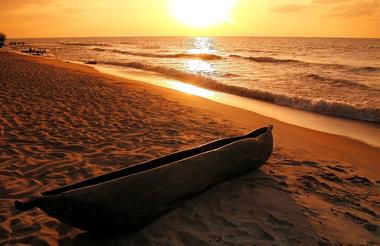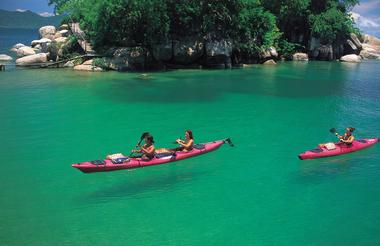 Today is your time. If you are looking for relaxation you can spend your time on the beach, with non motorised watersports included. If you prefer something a little more energetic you can explore the local village, go for a walk into the surrounding mountains, visit the local pubs, or even visit some historical graves.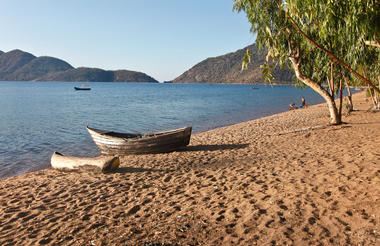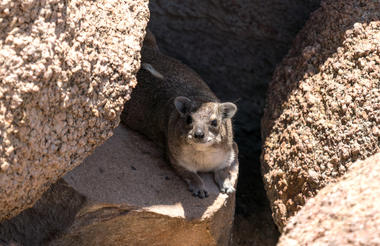 This morning prepare for our Kayaking experience. Transfer just down the beach to Kayak Africa Base camp and here we are familiarised with the kayaks and equipment and then set off for the island. The protected waters of the National Park bring sea kayaking within reach of anyone, irrespective of fitness or experience. The two-person kayak is stable and allows easy paddling. For those not wishing to paddle, it is possible to go by powerboat to the island.
Arrival at the Island camp is before lunch with the remainder of the afternoon to explore the peaceful beauty of the place. Overnight Island Tented Camp inclusive all meals with the remainder of the afternoon to swim, snorkel or kayak on the calm lake.
On the island there are only limited en suite chalets and some clients will be staying in non en suite dome tents - en suite chalet preference will be given to those clients that did not have en suite facilities at Dzalanyama.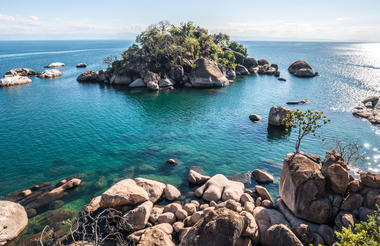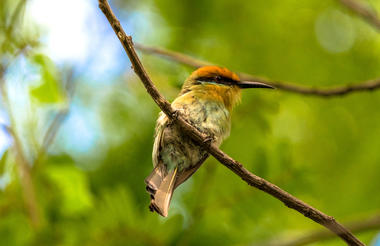 Todays Logistics - 210 km - Approx 5.5hrs
This morning you will paddle back to the mainland [or return by boat], and once again meet the tour vehicle. We then drive to Mua Mission, which is the site of the KuNgoni Centre of Culture & Art. It provides insights into the history and culture of Malawi through the Chamare Museum, the Carving Centre and the new Research Centre/Library.
The museum describes the Chewa, Ngoni and Yao cultures, their rites of passage, their interaction with one another and their encounters with Islam and Christianity. It also holds a unique display of Gule Wamkulu masks, texts and images and dances can be arranged. It is also home to a thriving community, including an arts and crafts centre whose students create Malawi's finest wood carvings and who go on to make a living from their own handiwork throughout Malawi. After this, it's an hour 20 mins drive to our overnight accommodation.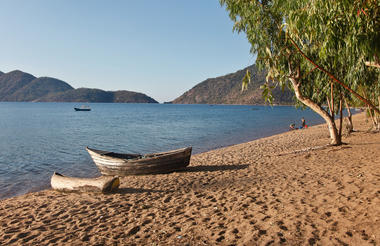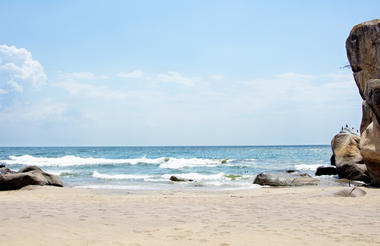 This morning you have the opportunity to go on an early morning game drive, a walk or a cycle ride in the reserve, before returning for breakfast. It is then time to depart for a 3-hr. drive to Nkhotakota reserve, where we stay at Kuchenga bush Camp or Bua River Lodge. Set in a remote area of the park, Kuchenga offers 6 chalets, where 2 chalets have shared ablutions. The lodge has truly superb views and set in a remote area of the park. We should arrive just after lunch and in the afternoon a walk is offered.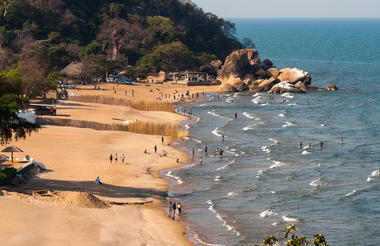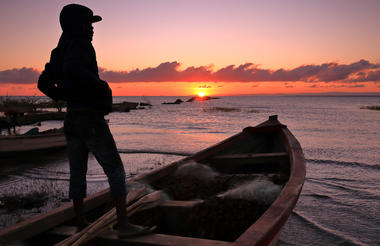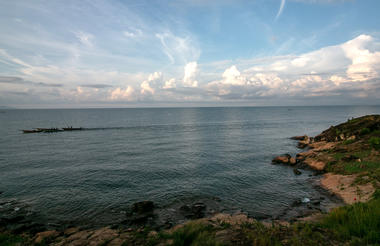 Today if you are feeling energetic there is a morning game walk for those that wish. There is a brunch served today instead of breakfast which we will enjoy before departing to Chintheche.
Makuzi Beach Lodge, is located along the northern shores of Lake Malawi. Delightfully sited in its own private bay, the lodge is ideal for that perfect "Retreat to Paradise". Makuzi Beach has stylish en suite thatched chalets - all nestled in manicured gardens overlooking the lake's warm, clear waters. The lodge is perfectly positioned to offer guests spectacular views of the lake while enjoying a quiet drink at the bar.
There's a wide variety of activities: swimming, snorkeling, fishing, kayaking or just wallowing in the lake. Makuzi Beach is involved in community projects, one of which is the village tour and includes a visit to the historical missionary site, museum and a taste of the local cuisine. Horse riding and scuba diving can be arranged off-site. Bird watching opportunities are some of the best along the lake. Overnight Standard Chalet on Dinner, bed and breakfast basis. [110 km, 3 hrs. journey time] www.makuzibeachlodge.com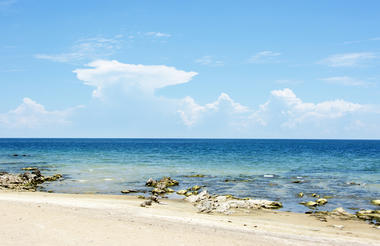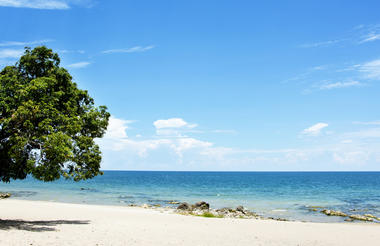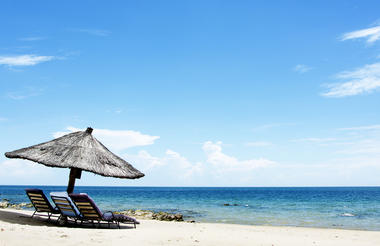 Today is at leisure on the beach and exploring the area - there is the possibility to do a visit to Bandawe Point, the nearby local village to see their interesting community project.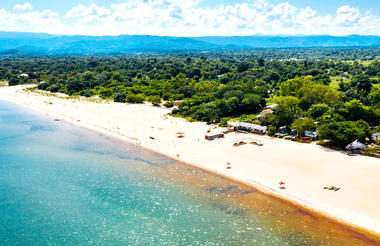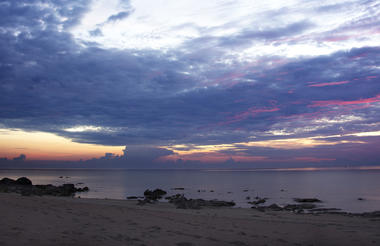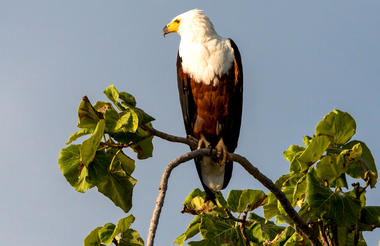 Day 18:
Nyika National Park
Todays Logistics - 320 km - approx 8 hrs journey time
After an early morning departure, we drive through Mzuzu and continue up to Nyika Plateau. We will have a picnic lunch en route and arrival in Nyika mid-afternoon. After a long drive the rest of the day will be spent at leisure.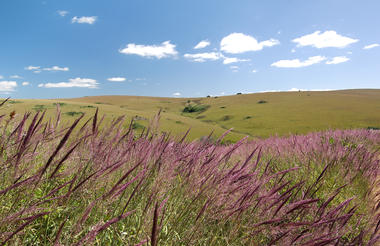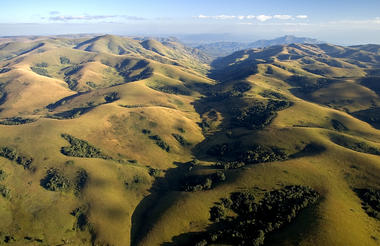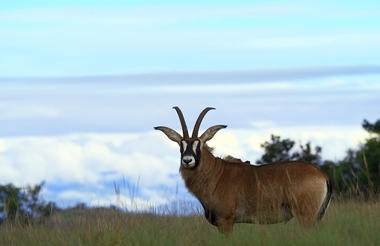 Day 19:
Nyika National Park
Today you have the opportunity to do both morning and afternoon game drives in search of fascinating wildlife and birds.
During your downtime in the middle of the day you can choose to have a relaxing nap, perhaps read a book, or do one of the available activities at the lodge including walking, mountain biking, birding or fly fishing for trout!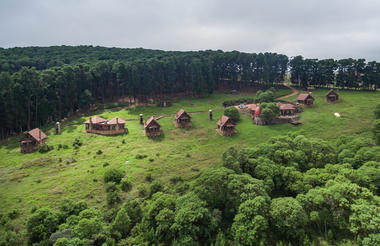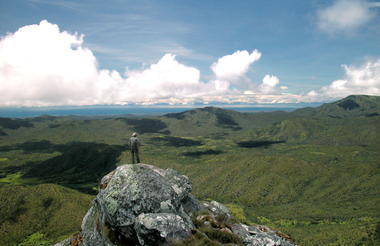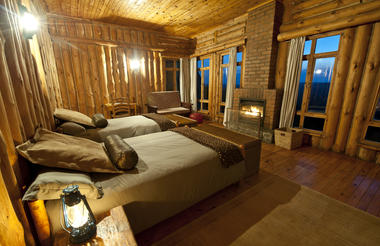 Day 20:
Nyika National Park
Today you have the opportunity to do both morning and afternoon game drives in search of fascinating wildlife and birds.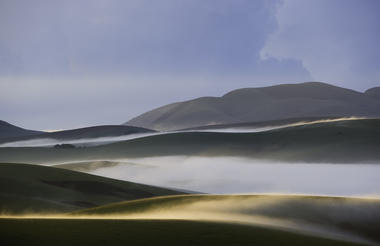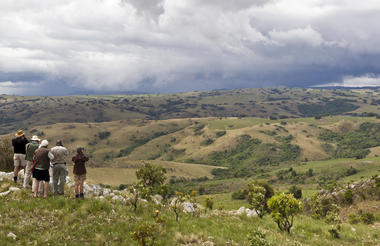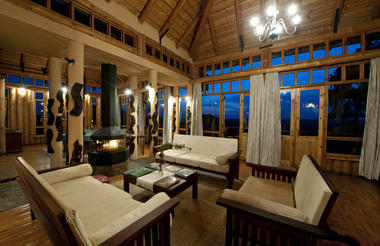 Todays Logistics - 385 km - Approx 8hrs journey time
From Nyika we will continue through Mzuzu again and onto the Viphya Plateau. Luwawa Forest Lodge is an international guesthouse and outdoor adventure centre in the unspoilt wilderness of the Viphya Plateau. At 1600m, the area is malaria-free. The lodge overlooks a large, well-stocked lake. Much of the Lodge's electricity is from solar energy and the water supply from a mountain stream. Fresh vegetables prepared in the kitchen are from the lodge's permaculture garden. The lodge is dedicated to being in tune with its natural surroundings. The latest addition to the facilities is a Sauna & bush shower. Luwawa has prolific birdlife and antelope can be seen close to the lodge. Numerous optional activities are offered such as squash, canoeing, abseiling and orienteering.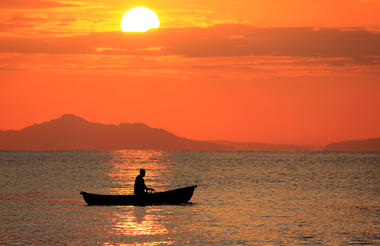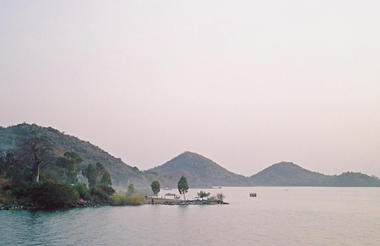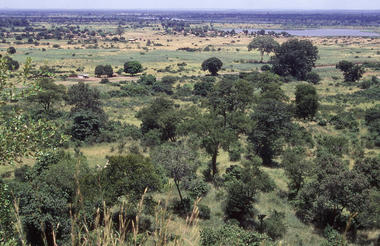 Today we co-ordinate our departure to arrive in Lilongwe in time for your return flight or onward journey. Luwawa to Lilongwe Airport is a 3 hour drive and check in is 2 hrs before your international flight. Unfortunately this does mean it is the end of the tour......
If you would prefer to spend an additional night in Lilongwe then we can help make these arrangements for you.