Welcome to Cape Town, also known as the 'Mother City'.
Upon arrival at the airport you will be met by a local representative who will meet you in the arrivals hall.
You will have a private road transfer to your hotel in Cape Town. Drive time of approximately 40 minutes.
The rest of the afternoon at leisure.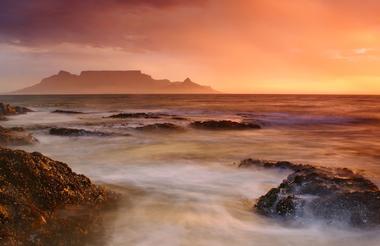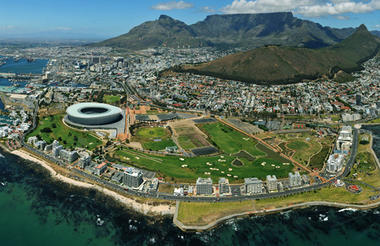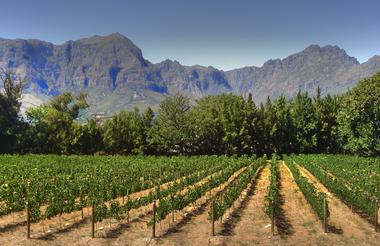 After breakfast, you will be collected at the hotel by your private guide for your full day touring.
Depart by ferry from your hotel towards Table Mountain to start the morning with views over the city.
You will get to the top via a cable car, the two cable cars each hold 65 people. The cable cars revolve as you ascend the mountain, so no matter where you stand, you will enjoy a panoramic view of Cape Town and surrounds before you reach the top. Once at the summit, spend time taking in the breath-taking views and viewpoints of the city. Your guide is on hand to point out the significant landmarks and iconic buildings.
After the trip up the mountain, you will head to the Bo-Kaap. This is the home to the Cape's oldest Muslim community and boasts some of the quaint homes with their multi-coloured facades.
Spend time with your guide exploring the city of Cape Town, visiting the landmarks and local markets as well as any museums that you would like to see.
In the afternoon your guide will transfer you back to your hotel.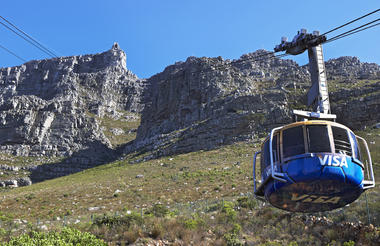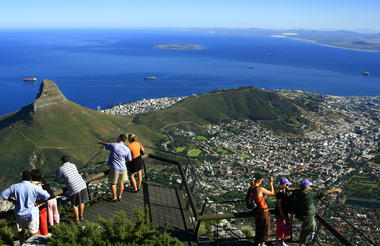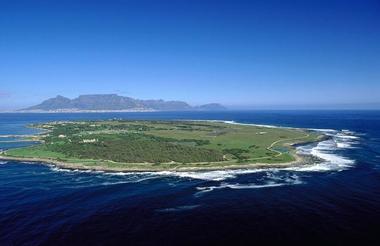 After a delicious breakfast, you will enjoy a full day tour of the Cape Peninsula with your private guide.
Starting at Kalk Bay, best known for its working fishing harbour and bohemian feel. Browse the arts and crafts on offer, perhaps do a bit of shopping in the quirky fashion boutiques and enjoy the antiques and collectables along the main strip.
Next, you head off to Simon's Town to search for your own rogue penguins – a splinter colony far from the crowded boardwalks over the main breeding site, on a secret beach known only to locals.
You will visit the Cape Peninsula Reserve where you can enjoy a gentle hike in the reserve, exploring secluded beaches, shipwrecks and this region's unique wildlife which includes ostrich, baboons, and a variety of antelope species such as bontebok, eland, etc.
Spend some time exploring the area, and navigating to the lighthouse. Rugged rocks and sheer cliffs towering more than 200 meters above the sea and cutting deep into the ocean, provide a spectacular background for the Park's rich bio-diversity.
Cape Point falls within the southern section of the Table Mountain National Park. The natural vegetation of the area, fynbos (name of the vegetation in one of the local languages meaning "Fine Bush"), comprises the smallest but richest of the world's six floral kingdoms. The scenic beauty of Cape Point is not its sole allure; it is also an international icon of great historical interest with many a visitor drawn to the area because of its rich maritime history.
Your journey along the scenic Chapman's Peak Drive, with its 114 curves and Chapman's Peak gives you a host of scenic stops and breath taking views of the Peninsula.
In the afternoon your guide will drop you at the hotel for an evening at leisure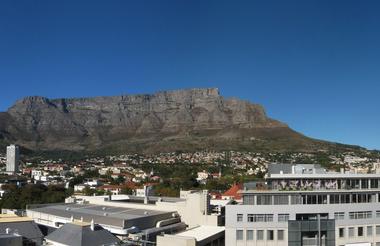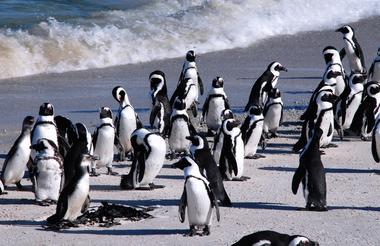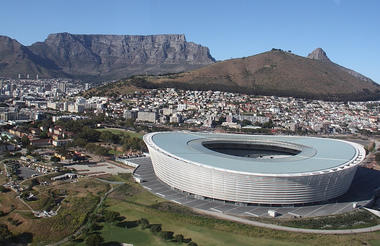 Set off after breakfast for another interesting day touring the Winelands.
The day will start by visiting the Spice Route Farm.
As you enter Brenda's Deli, the smell of spices envelopes you and evokes images of bustling North African souks and markets, aromatic dishes such as a Tunisian tagine and Moroccan teapots. Mix your own blend of spices to create adventures in flavour for your next dinner party. Brenda's deli products and preserves are additive-free and made from fresh, natural ingredients.
Wines - The new age of the Swartland commenced in 1997 when Charles Back stumbled across an old Tobacco farm, Klein Amoskuil. Bewildered by the quality of grapes in a region better known for its wheat and rolling fynbos hills, the potential was obvious, so Charles set forth to acquire the farm and study its soils and extreme climate. Hence Spice Route Winery was born. Spice Route hand-crafted wines, have been brought from the Swartland to the Spice Route Destination in Paarl, to be enjoyed by all. Enjoy wine tasting in a rustic underground tasting room, or outside under the pergola, whilst enjoying the panoramic views of Table Mountain and the Simonsberg Mountain range.
Chocolate - A hobby that was started in a garage with machines built out of recycled home appliances, led to the discovery of the richness and diversity of single origin chocolate. This journey soon developed into a chocolate obsession that continues to this day. Along the way the passion for artisanal and handcrafted foods led to coffee and homemade ice cream. Choosing to make chocolate from the cocoa bean (from "Bean to Bar") resulted in the development of unique flavour profiles, with excellent control of the critical processes of bean selection to roasting, grinding, refining and conching.
The next stop is Babylonstoren. Dating back to 1692, Babylonstoren is a historic Cape Dutch farm that boasts one of the best preserved farmyards in the Cape. Beloved for its magnificent garden that is laid out over 3,5 hectares (8 acres), the garden is divided into 15 sections that comprise fruit, vegetables, berries, bees for pollinating, indigenous plants, fragrant lawns, a prickly pear maze, ducks and chickens, and more. A secluded path runs along the stream where thousands of clivias flower in spring. The garden also boasts a plethora of trees of historical and botanical import. Every aspect of Babylonstoren – including the contemporary Farm Hotel & Spa, the Farm Shop and Bakery – are led by the ever-changing tapestry and botanical diversity of the garden. This is where you will stop for lunch (lunch costs not included).
After lunch you travel to Waterford Wine Estate for more wine tasting.
In the late afternoon you will be transferred back to your hotel.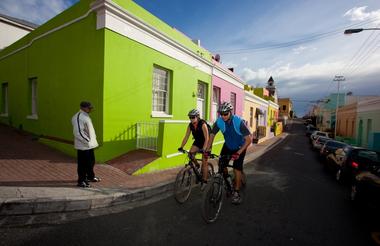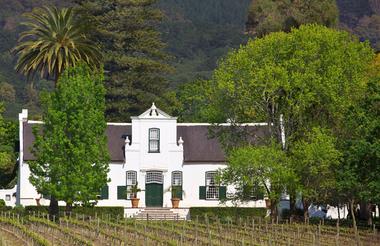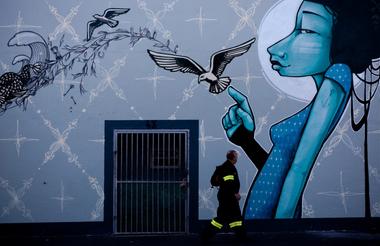 Day 5:
Manyeleti Private Game Reserve
After breakfast you will be transferred to Cape Town International Airport where your guide will assist with check in for your flight to Hoedspruit Airport.
On arrival at Hoedspruit Airport, you will be met by a local representative and transferred to Tintswalo Safari Lodge. Drive time approximate 60 mins.
Relax and settle in to your room before enjoying a delicious high tea.
After high tea you will head off on your afternoon game drive in an open 4x4 safari vehicle.
During your game drive you will be accompanied by a tracker and a friendly ranger.
Game drive usually last approximately 3 hours.
You will return to the lodge after dark and have time to freshen up before enjoying your evening meal.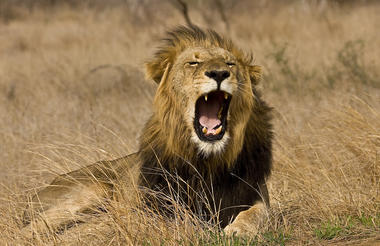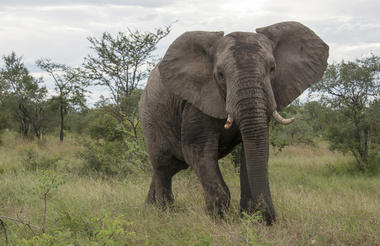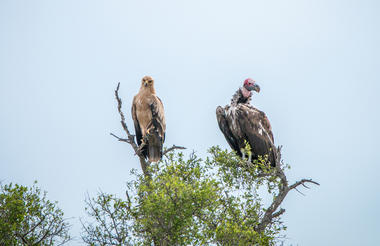 Day 6:
Manyeleti Private Game Reserve
After you early wake-up call, enjoy a cup of coffee and light snacks before heading out on your morning game drive.
Return to the lodge for brunch and some time to relax. Take up the offer of a 15 minute complimentary massage.
In the late afternoon after high tea head off on your afternoon game drive.
Return to the lodge to freshen up before dinner.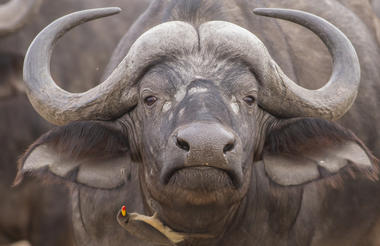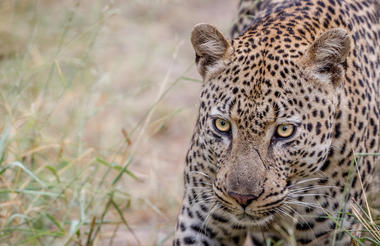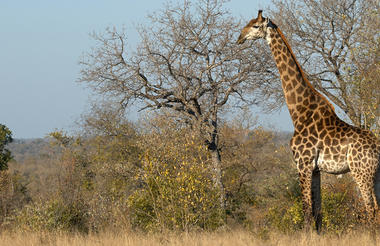 Day 7:
Manyeleti Private Game Reserve
Experience another wonderful day enjoying the sights and sounds of the African bush.
All meals, morning and evening game drive included.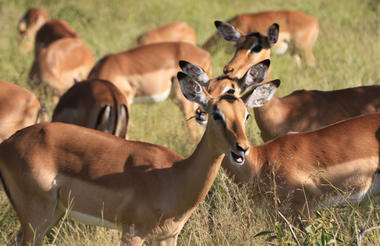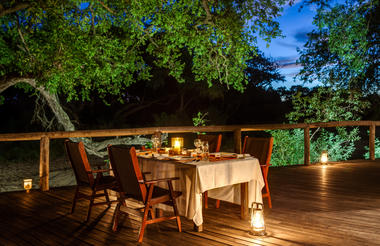 Day 8:
Victoria Falls (Zambia)
Today you will have an early transfer to the airstrip for your charter flight to Kruger Mpumalanga International Airport.
On arrival at Livingstone Airport you will be met by a local representative for your private transfer to Waterberry Lodge where you will be spending the next three nights.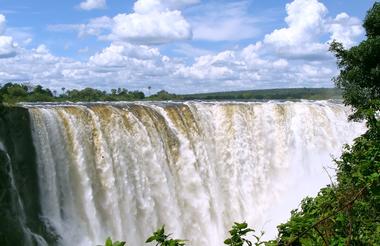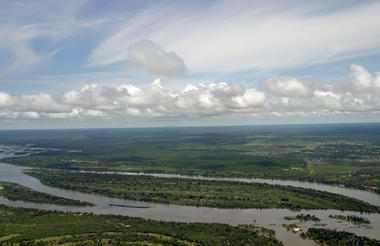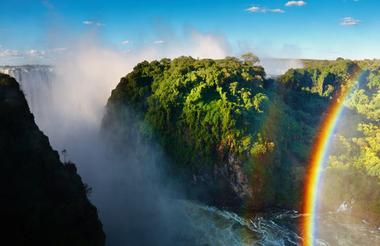 Day 9:
Victoria Falls (Zambia)
At Waterberry Lodge each day is your own.
You have a variety of activities to choose from and you can select two activities per day.
ACTIVITIES AVAILABLE
Falls visit
Sunset, daytime or dawn cruise
Fishing
Island picnics
Guided birding
Guided village walk
Guided tour of town & local markets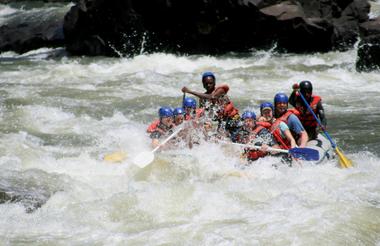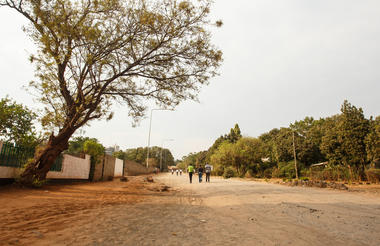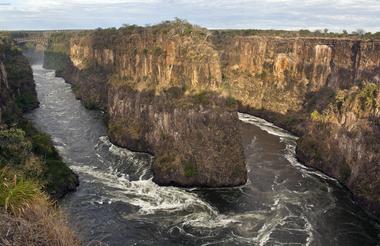 Day 10:
Victoria Falls (Zambia)
Enjoy another wonderful day at the lodge.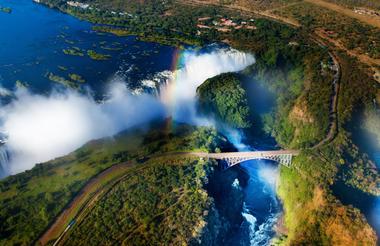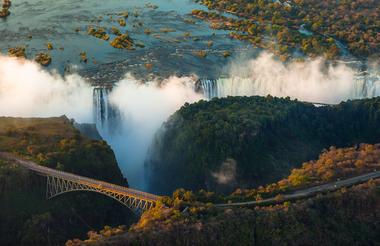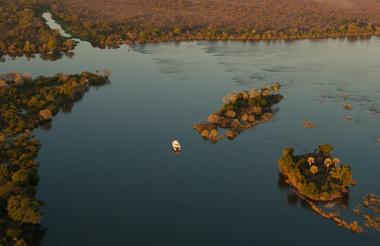 After breakfast you will be met by a local representative for your private transfer to Kasane Airport.
Drive time approximately 75 minutes.
On arrival at Kasane Airport you will board your seat in plane charter to Camp Okavango. The flight time will depend on how many stops between Kasane and the Camp Okavango Airstrip.
On arrival at the airstrip you will be met by your guide and will enjoy an open safari vehicle transfer to Camp Okavango.
Enjoy a delicious lunch overlooking the lagoon, and have some time at leisure before setting off on your first afternoon game drive. The game drives are led by a friendly and knowledgeable ranger who will take you on a journey through this magical oasis. Spend 3 1/2 - 4 hours out in the bush, looking for the Big 5 and rare antelope species native to Botswana. During your drive, you will stop in this pristine wilderness for a sun-downer, a toast to the setting sun in the most spectacular surroundings. Enjoy an ice-cold Gin & Tonic while you take in the sights, sounds and smell of the bush. Slowly you make your way back to the lodge keeping an eye out for the nocturnal animals that start being active after sun set.
Arrive back at the lodge to a warm welcome from the staff with heated towels and a welcome drink. You have some time at leisure before dinner is served at the lodge.
After dinner enjoy a night-cap around the fire before retiring to your room for a restful nights sleep.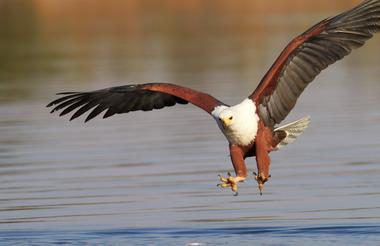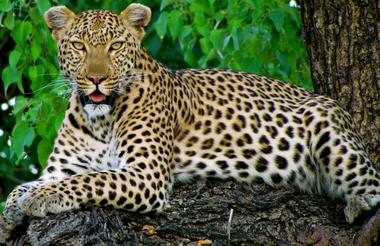 Rise with the Sun! An early morning wake-up call starts your day. Meet in the main area of the lodge for tea, coffee and light snacks before heading out on your morning game drive. You will be mesmerized as the bush comes to life. As the sun starts coming up over the horizon, the bush is filled with the sound of amazing bird calls.
Your game drive is approximately 3 1/2 - 4 hours. Your guide will not only search for the Big 5 animals, but will also show you the small animals, plants and insects that form such an integral part of this ecosystem.
Return to the lodge in time for a delicious brunch and spend the rest of the day at leisure, enjoying the views, relaxing on the deck or reading a book.
High Tea is served before embarking on your evening game drive. Spend another exhilarating drive taking in all that this wonderful area has to offer, enjoy unique animal interactions and another sundowner stop in the bush before returning to the lodge.
Dinner is served at the lodge, and your evening is at leisure.
Spend another restful night in the heart of the Okavango Delta.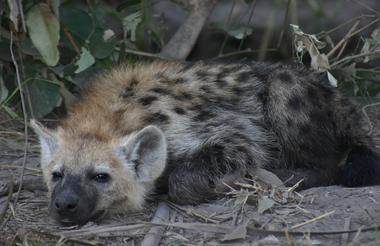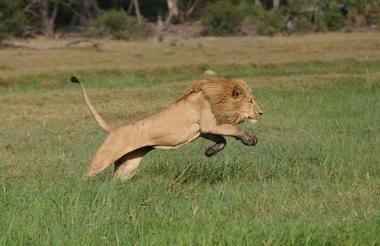 Enjoy another day in the Okavango .
Early morning tea, coffee and snacks are served in the main area of the lodge before setting off on your morning activity.
We highly recommend a morning mekoro (dugout canoe) trip on the intricate waterways and channels.
Brunch is served upon your return to the lodge and you have the rest of the day to unwind and relax before high tea and your afternoon activity & dinner at the lodge.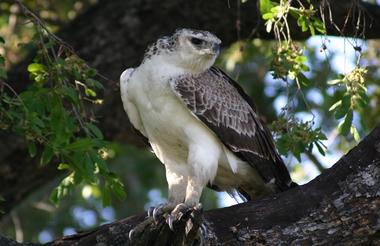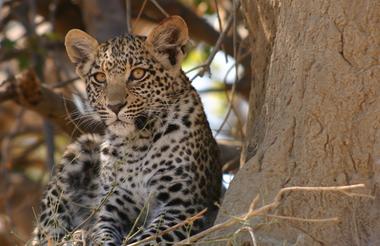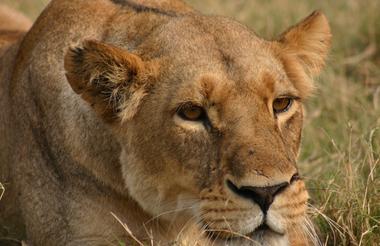 In the morning after your morning game drive and brunch, you will be transferred to the airstrip to board your seat in plane charter to Maun Airport.
Flight time is 20 to 30 min depending on the amount of quick stops.
Check in for your flight to Johannesburg