Kalahari Plains Camp
| Central Kalahari Game Reserve
In marked contrast to the camps in the Okavango, Kalahari Plains sits on the edge of an immense pan. Large herds of gemsbok (oryx) and springbok arrive in the wake of the summer rains, attracting the attention of cheetah and black-maned Kalahari lions. The annual transformations belie a sense of timelessness, and authentic San cultural experiences give insights into an ancient yet sustainable way of life.
Eight cool canvas guest tents (including one family unit) each feature a rooftop sleep-out platform, with unequalled views of the night sky. A refreshing pool and unique architecture make the desert temperatures much more comfortable.
INSIDER'S TIP: Journey back in time on a guided walk to learn about the fascinating and ancient lifestyle of the San people.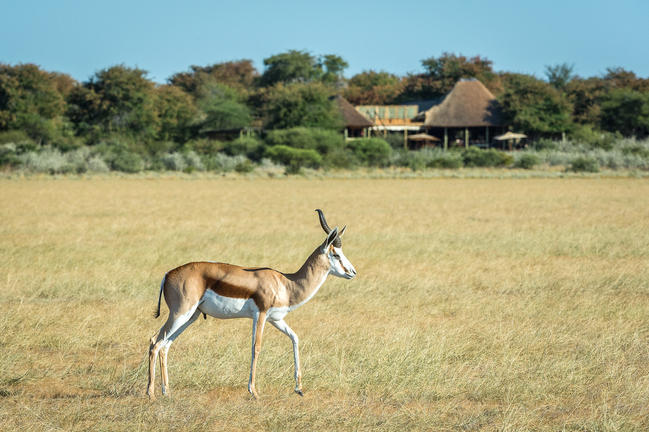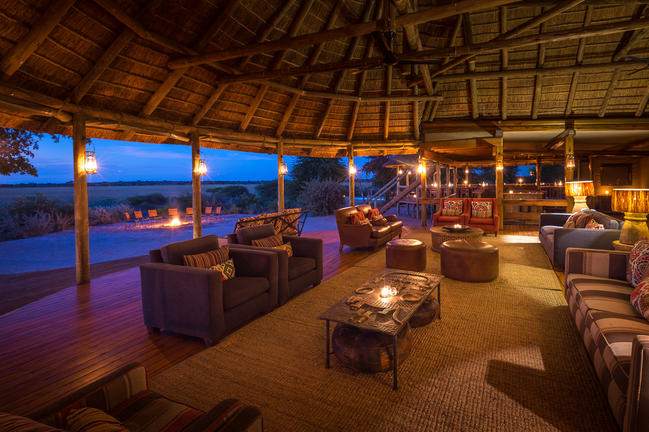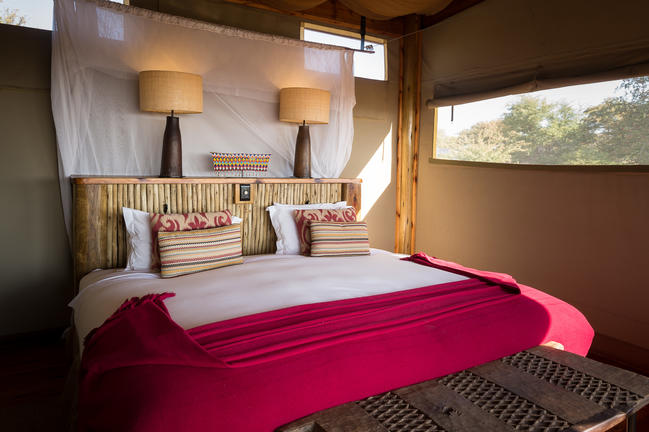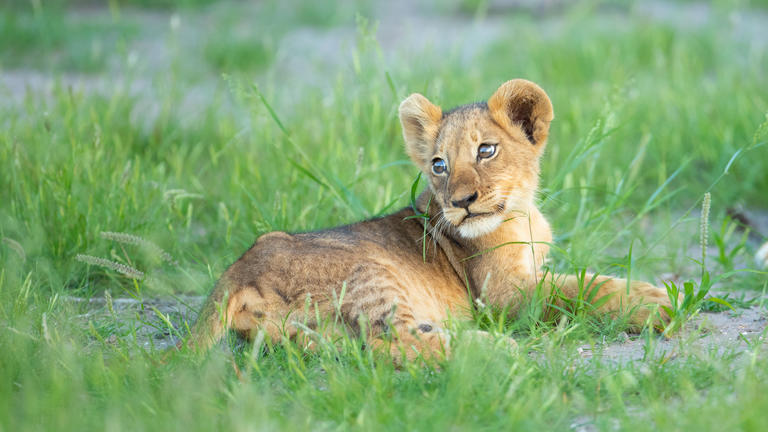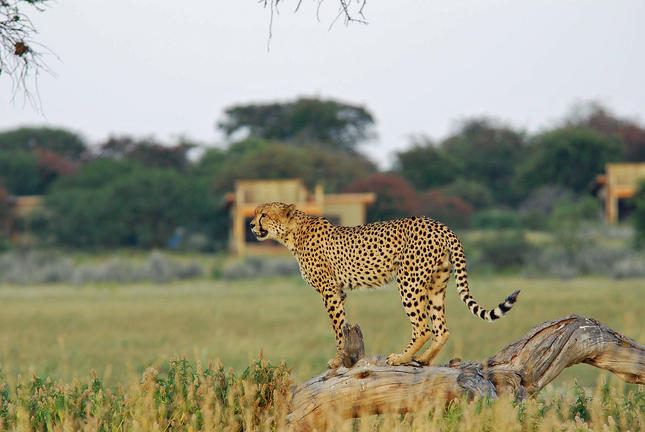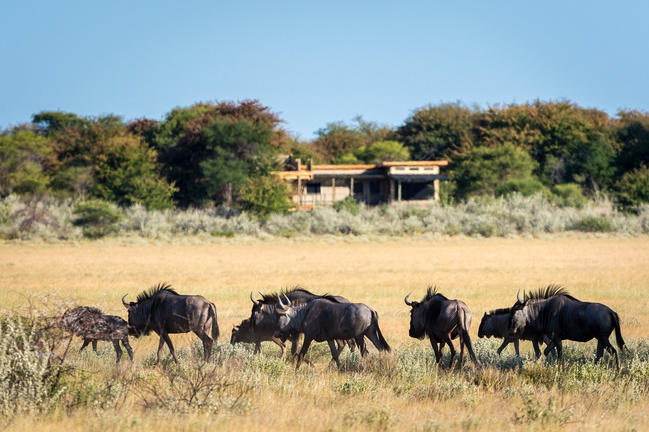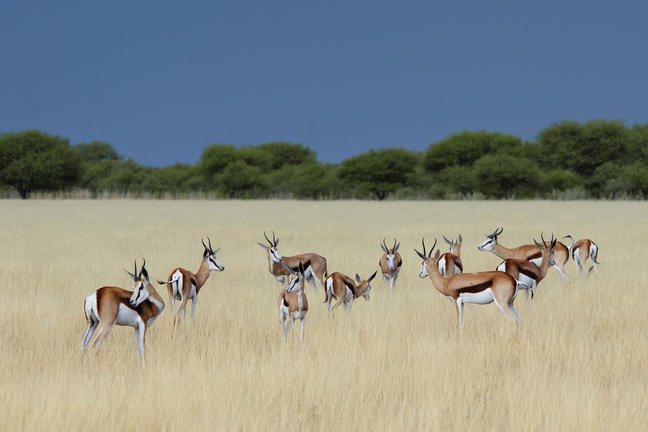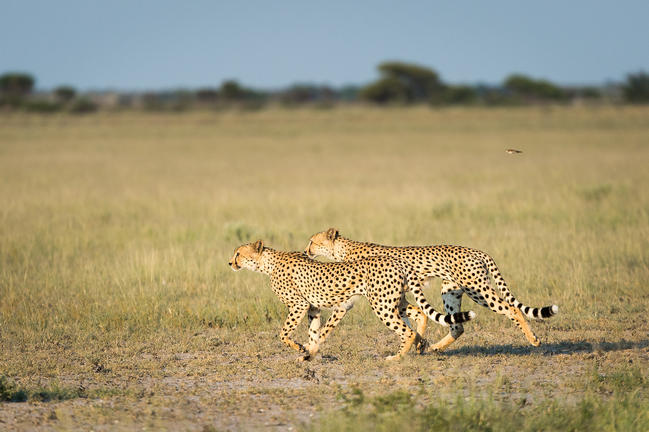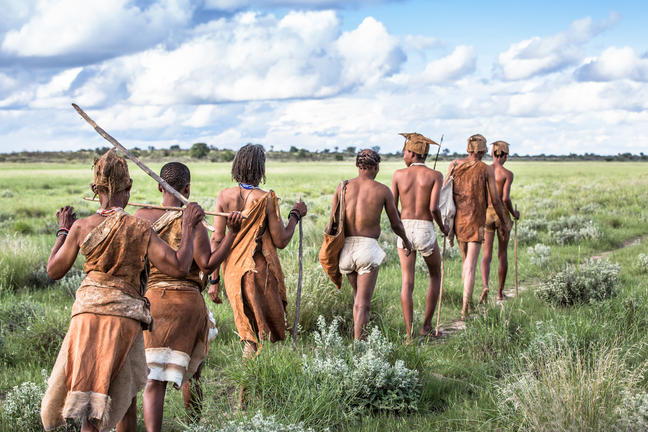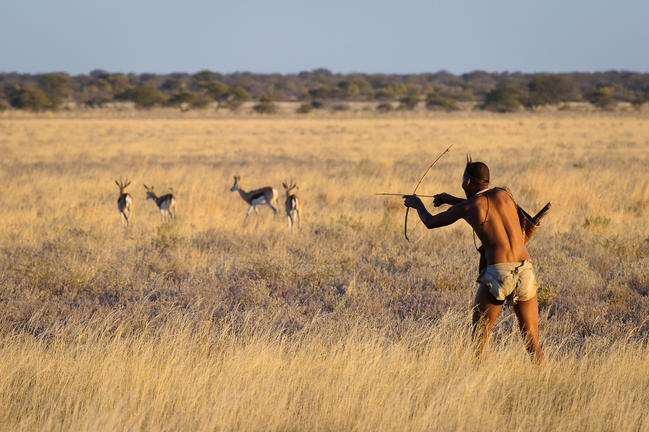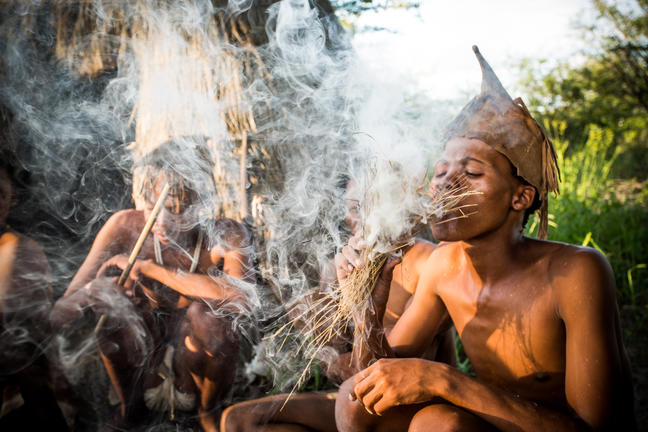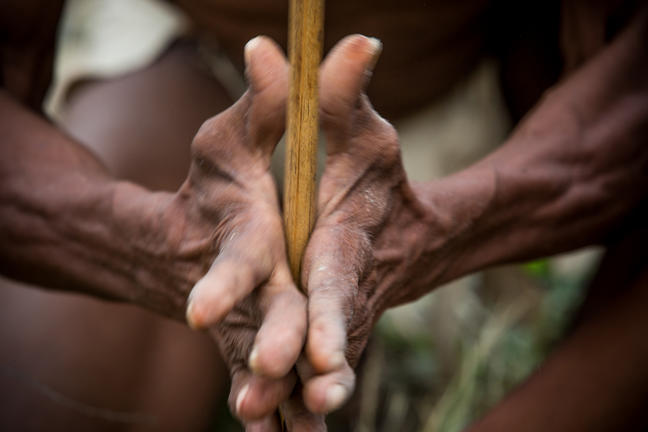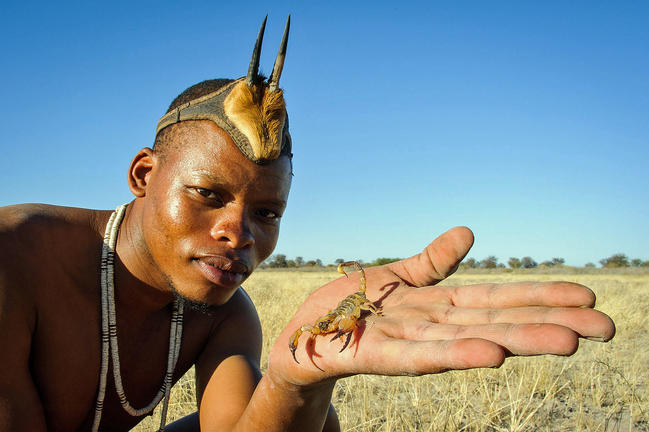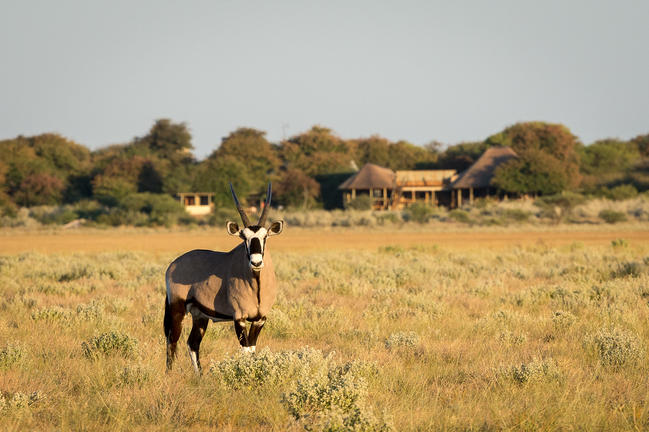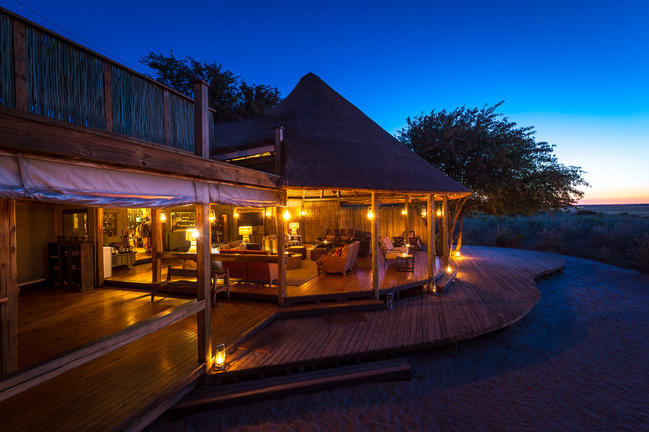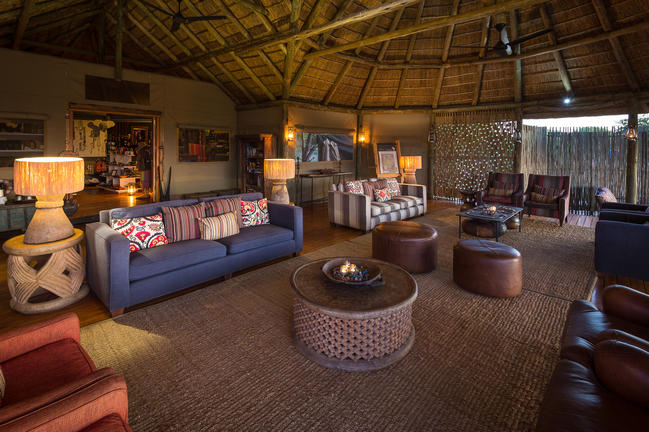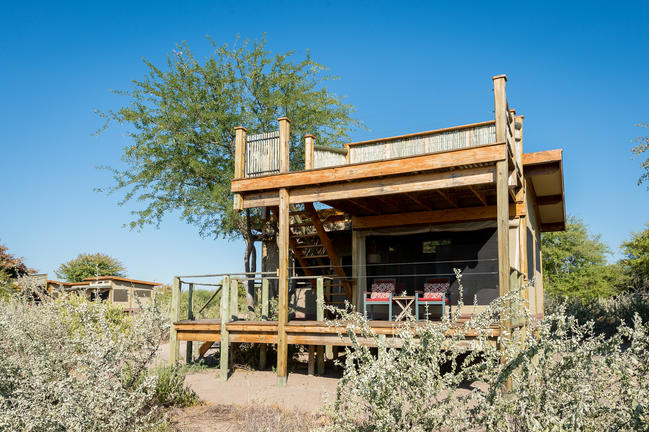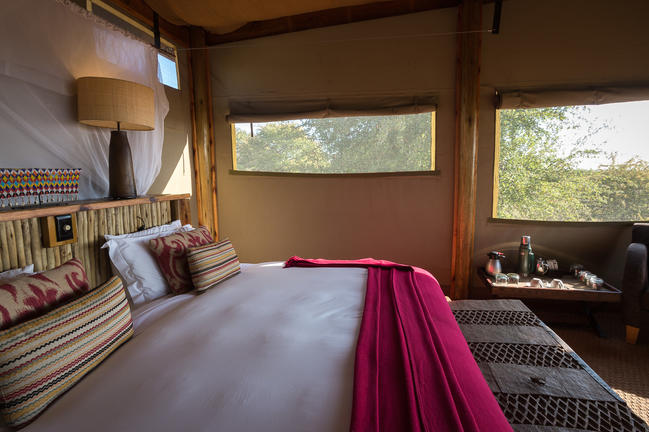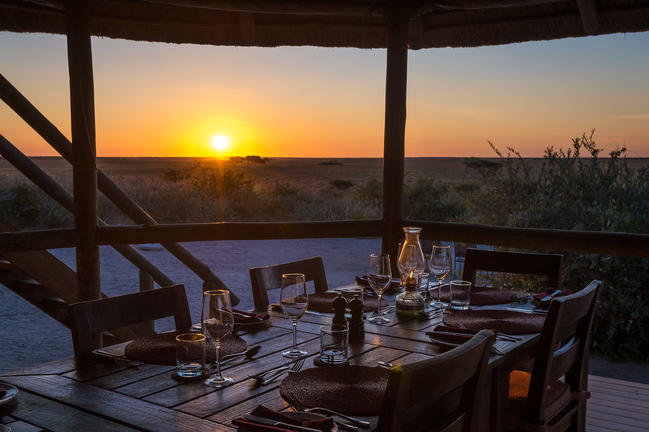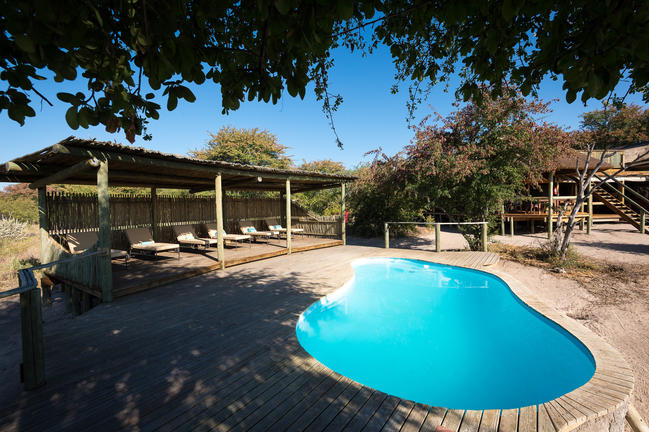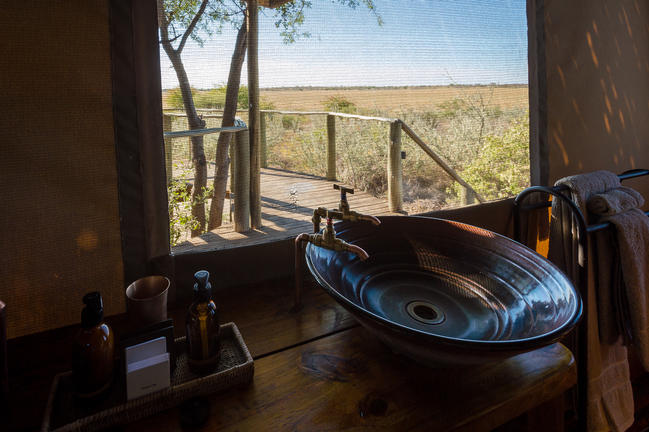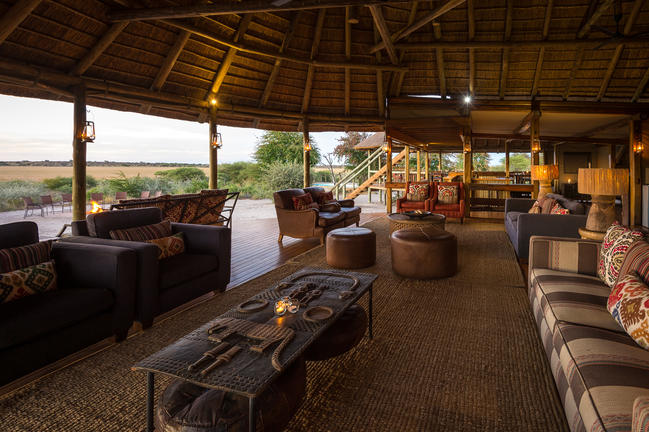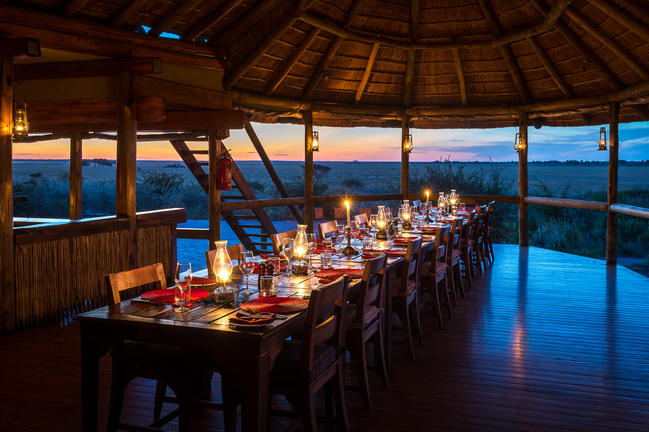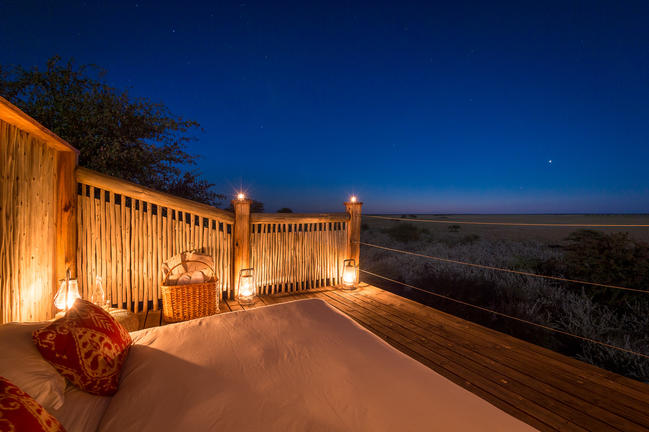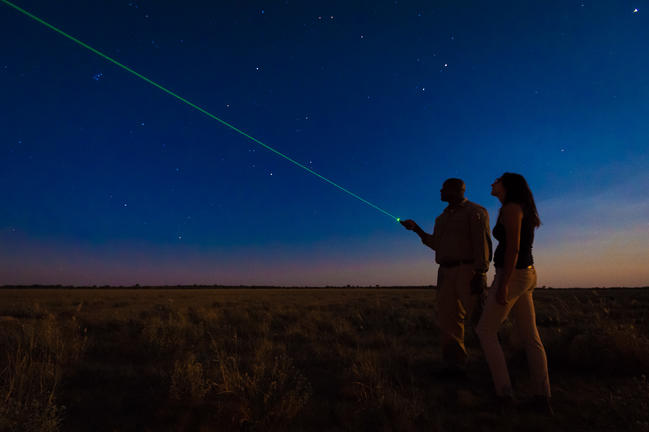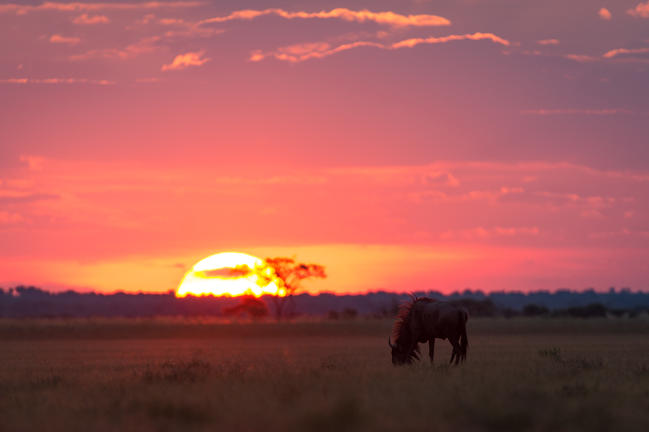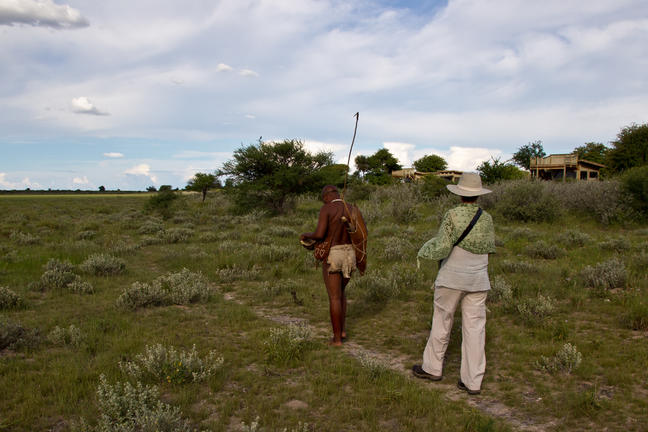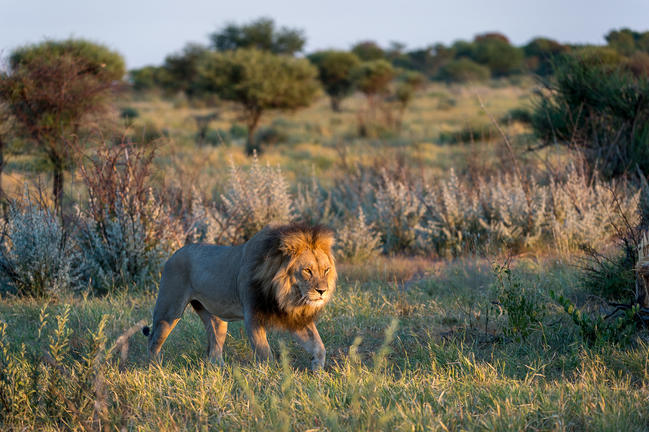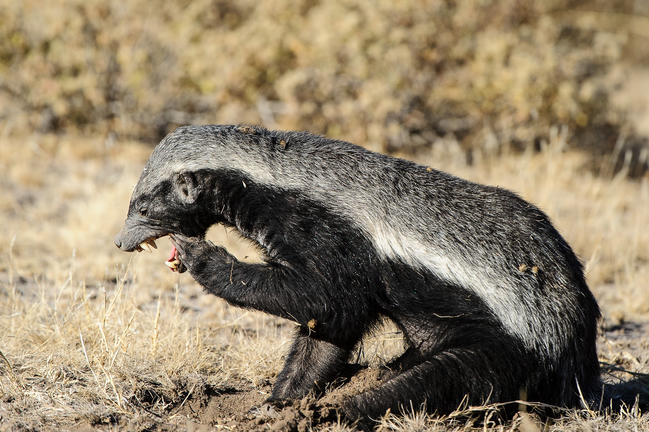 Fast Facts
Spoken Languages: English
No. Rooms: 8
Special Interests: Birding, Nature, Relaxation, Wildlife
Chitabe Lediba
| Okavango Delta
On the same island as its sister camp (Chitabe), Chitabe Lediba is a more intimate destination and is ideally suited to small groups and families. The surrounding mix of savannah, woodlands and palm-dotted floodplains, that characterise this corner of the Delta, support a diversity of species year round. Game drives take in an abundant array of herbivores: giraffe, buffalo, red lechwe, tsessebe, impala and elephant, which in turn attracts the larger predators: lion, leopard, spotted hyaena, cheetah and wild dog.
Of the five meru-style guest tents, each decorated in a distinctive and inviting style, two are specifically designed for families having adjoining bedrooms and a shared en-suite bathroom. The dining area, lounge and pool have a glorious vantage over the small lediba (a lagoon within a channel) after which the camp is named and lend themselves to recounting exciting safari tales.
INSIDER'S TIP: Scan the bushveld during your evening drive for nocturnal mammals such as civet, genet, bushbabies, owls and leopard.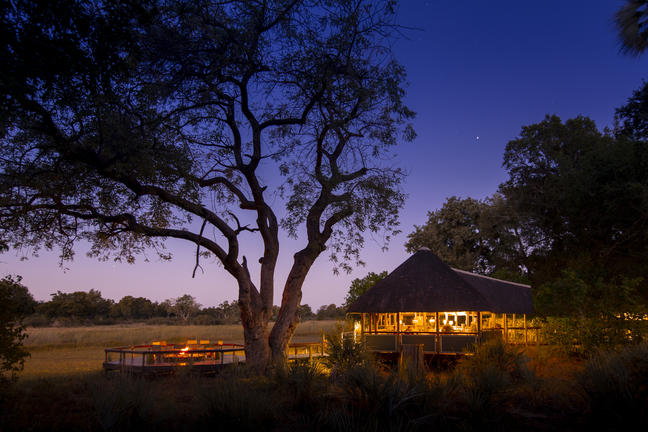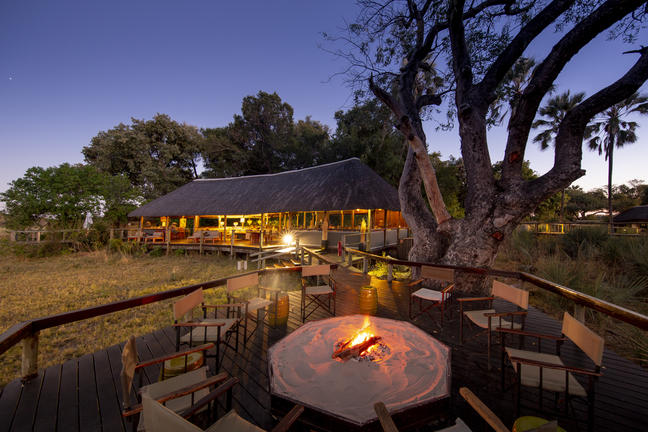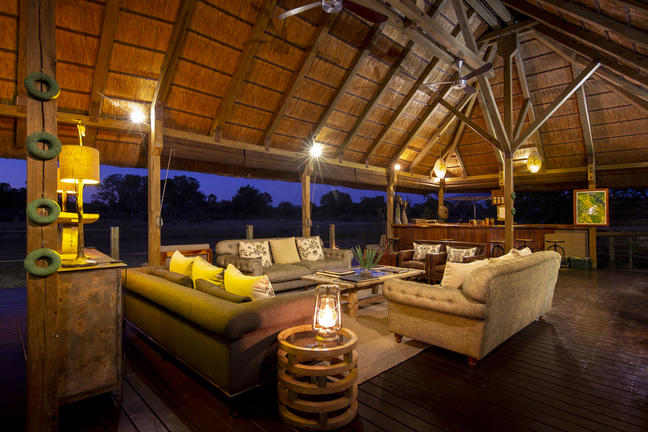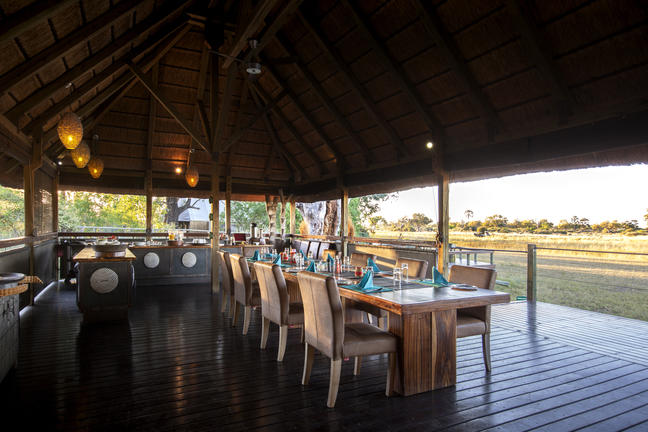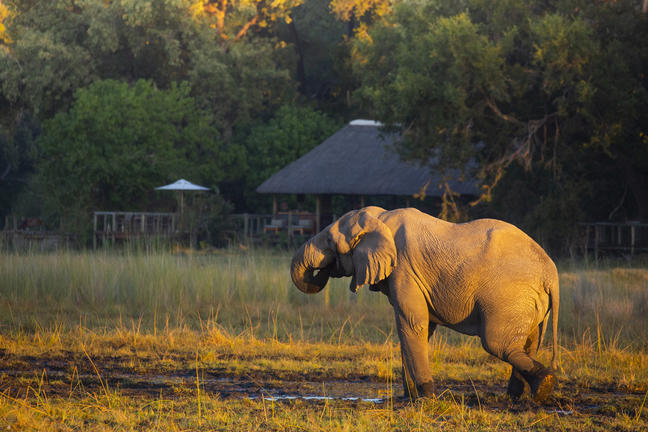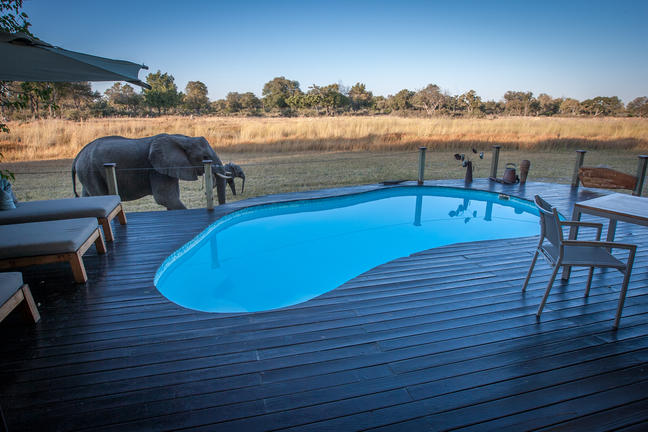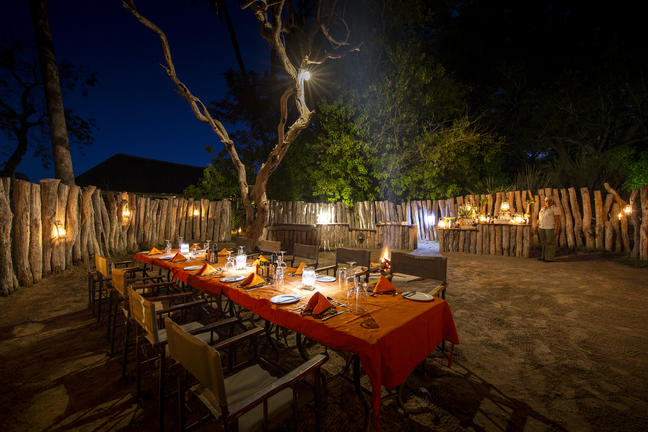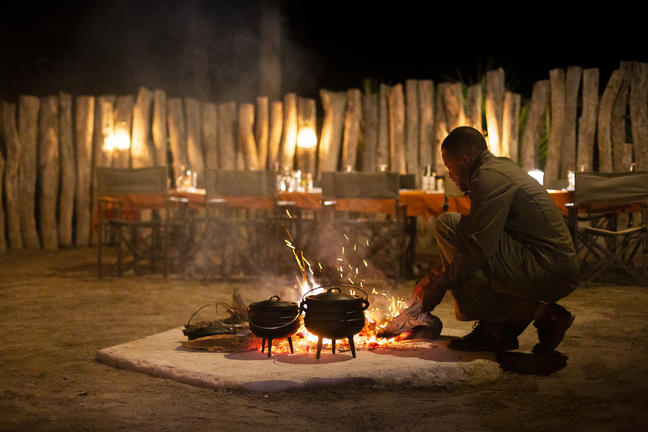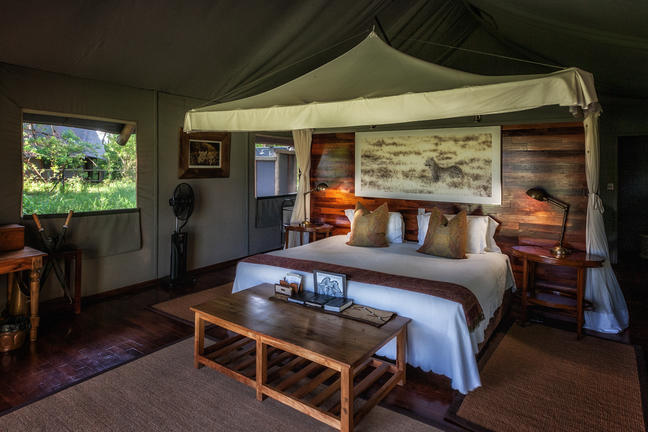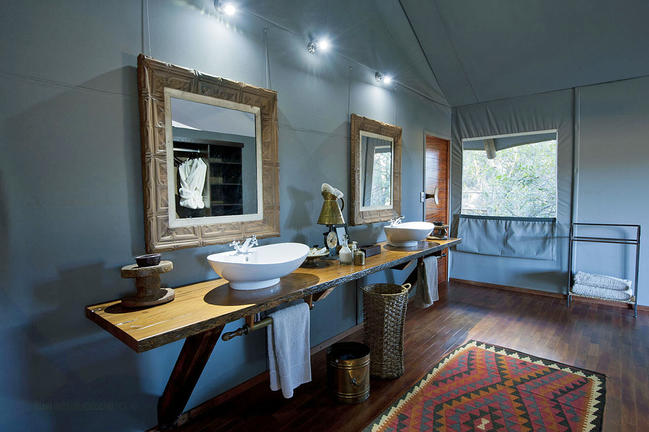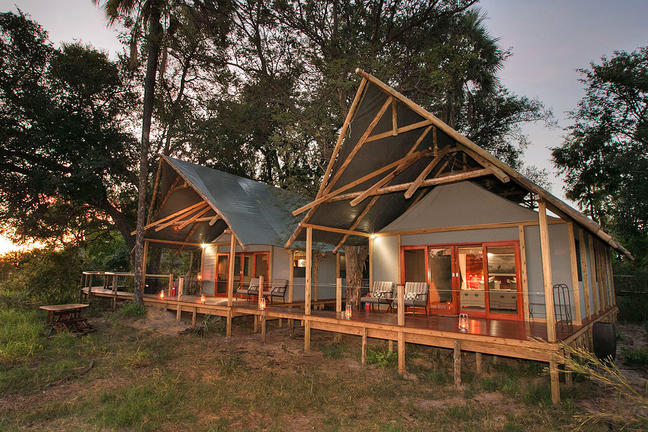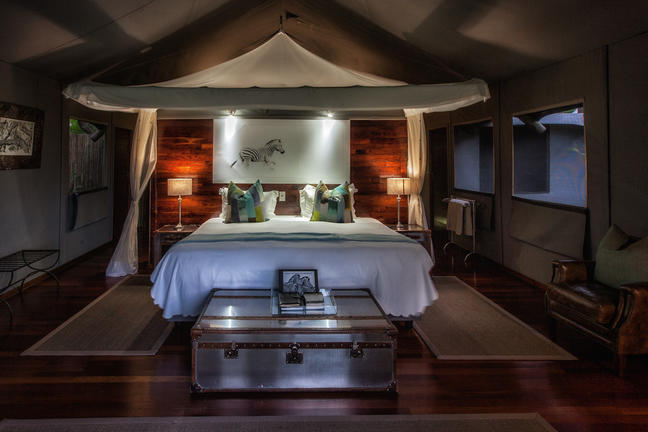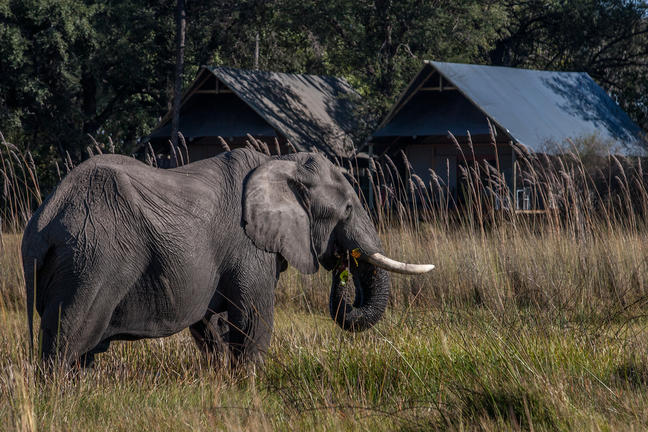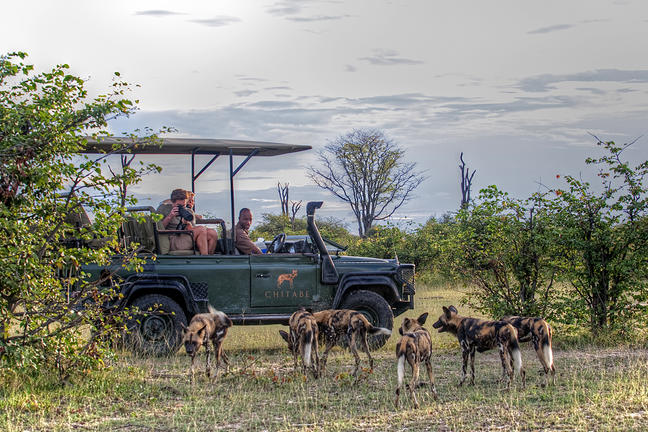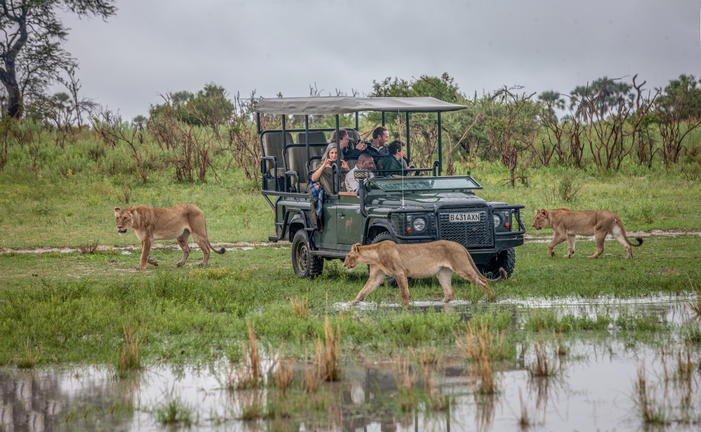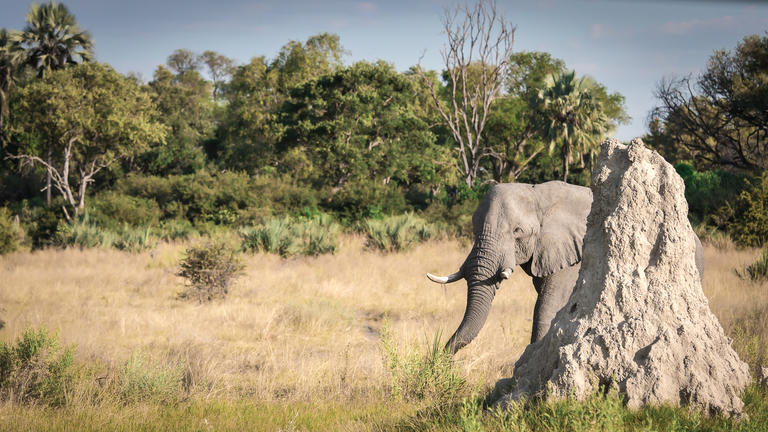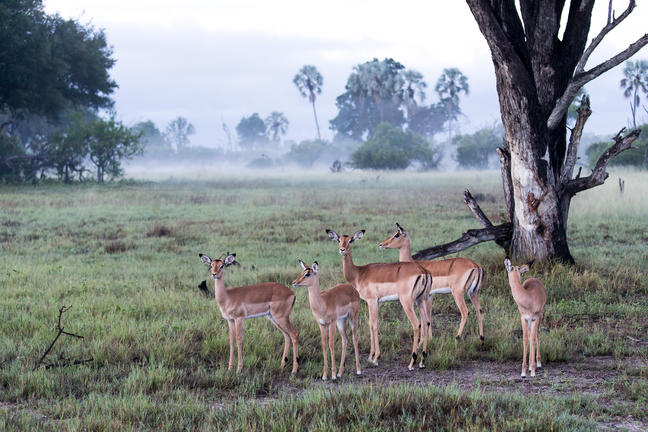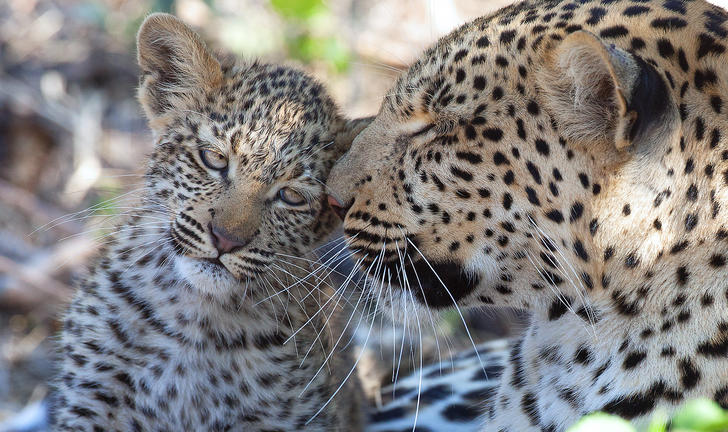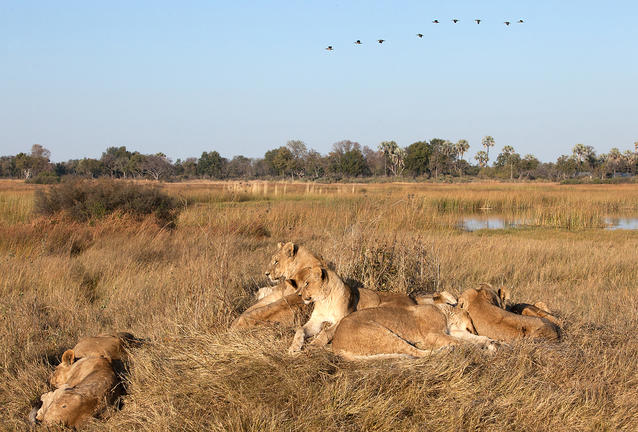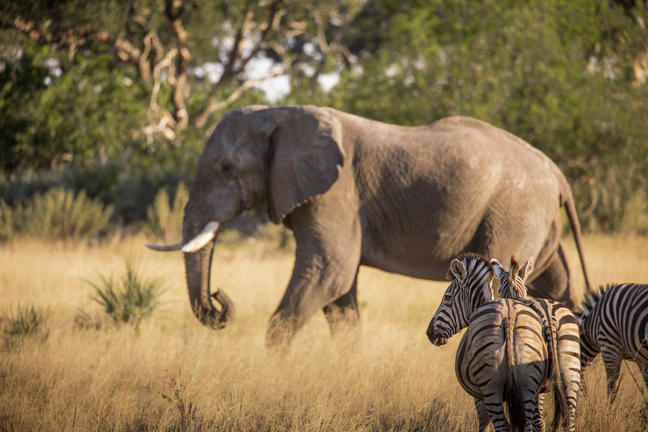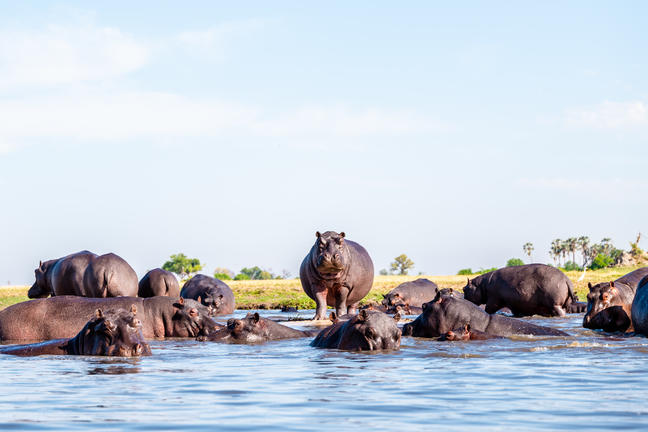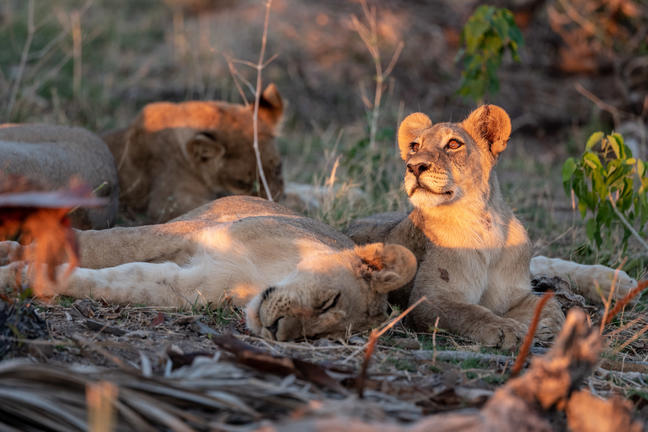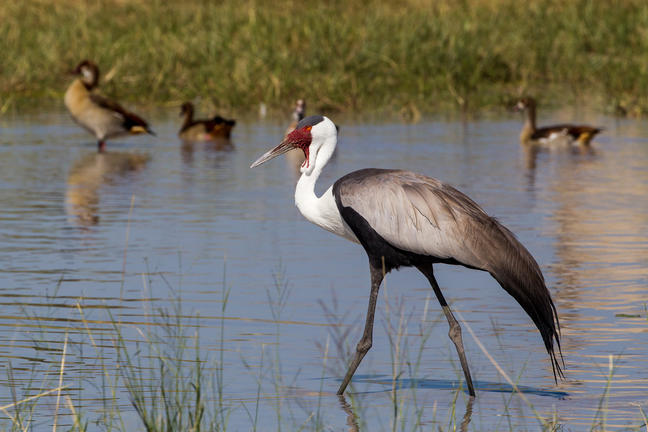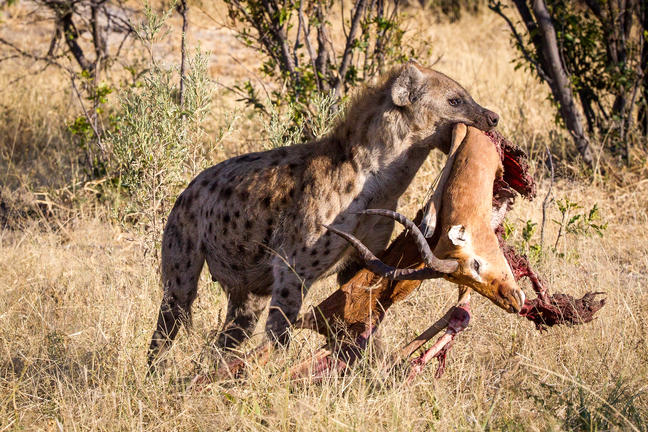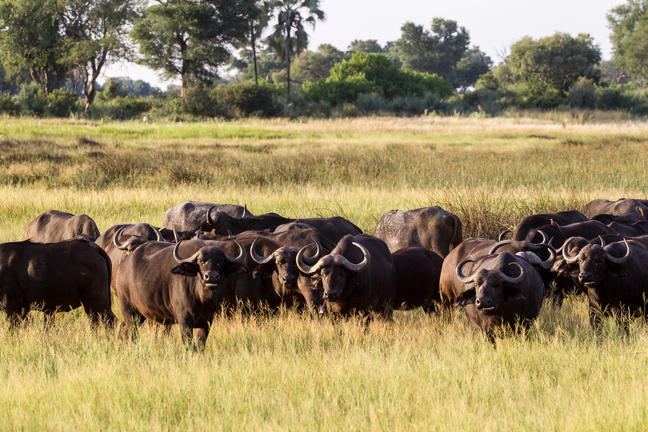 Fast Facts
Safari Lodge
No. Rooms: 5
Special Interests: Birding, Nature, Wildlife
Little Vumbura
| Okavango Delta
This small, intimate camp embodies all that is best about the Okavango Delta – breathtaking beauty, remote, peaceful island location, abundant game and varied landscapes. Add in the warm hospitality of the people of this region – who are stakeholders in the ecotourism success story of the Okavango – and you have a winning (and beautiful) combination.
With access to varied, game-rich habitats, this six-tented camp nestles beneath the trees of an ancient island forest. A floating jetty connects land with water, and the wildlife experience can include sightings of sable and wild dog.
INSIDER'S TIP: Float along a crystal-clear Okavango waterway by mokoro as you scan for reed frogs and waterlilies. The hot air balloon safari is another highlight for seeing wildlife from new heights!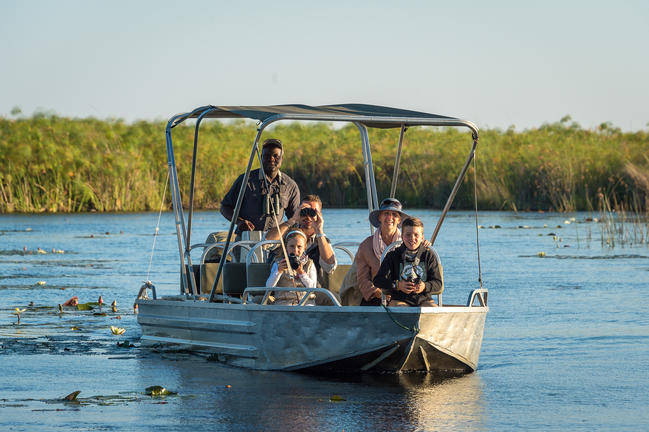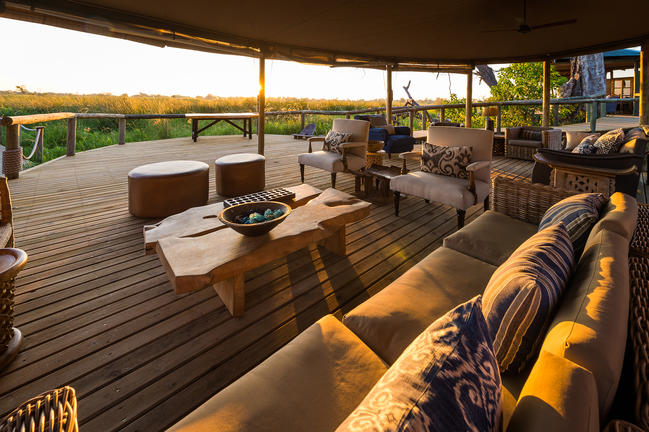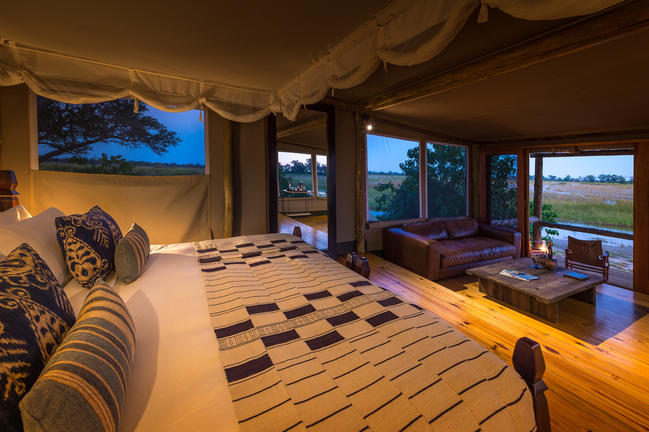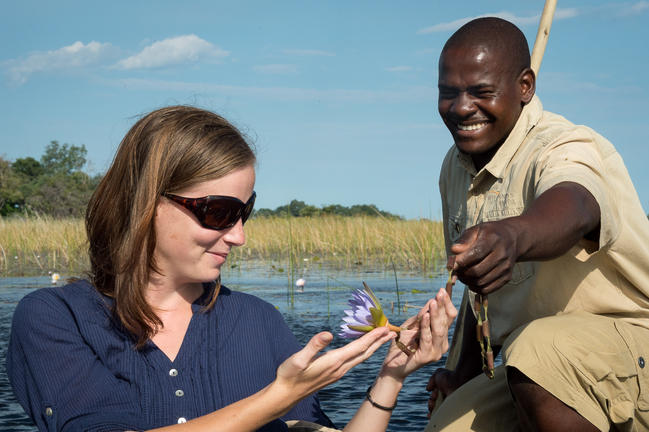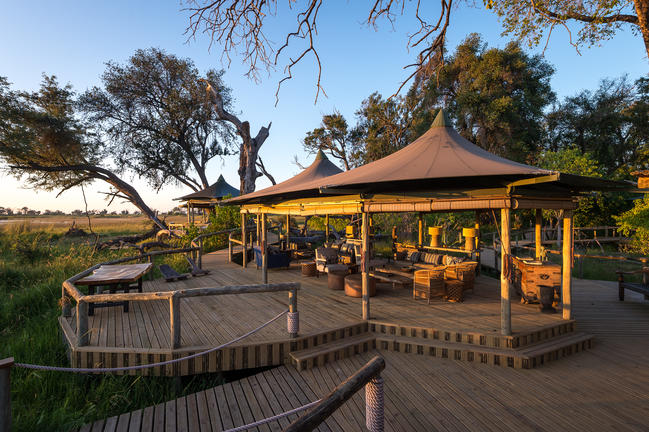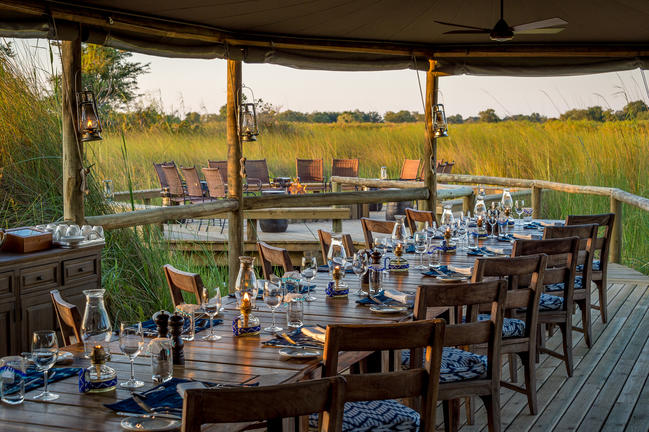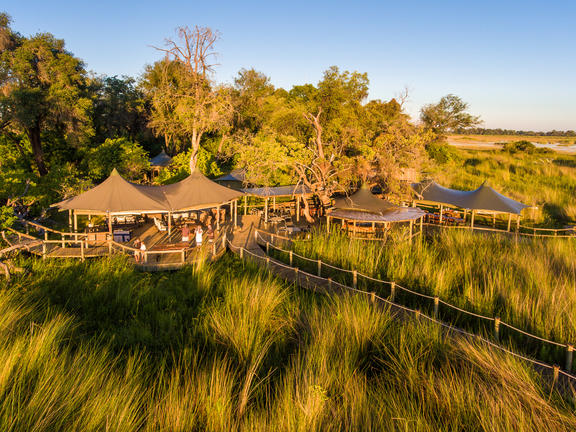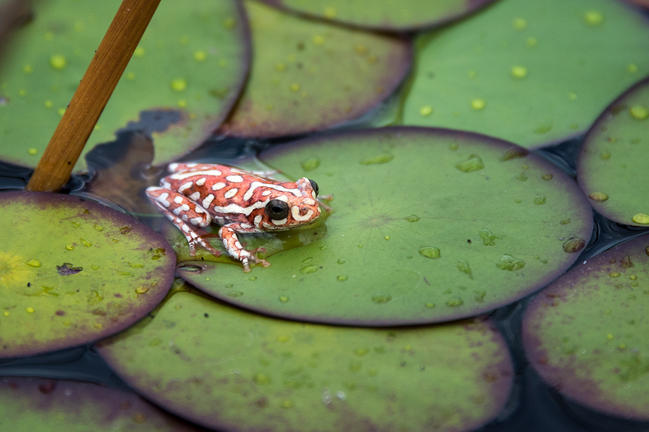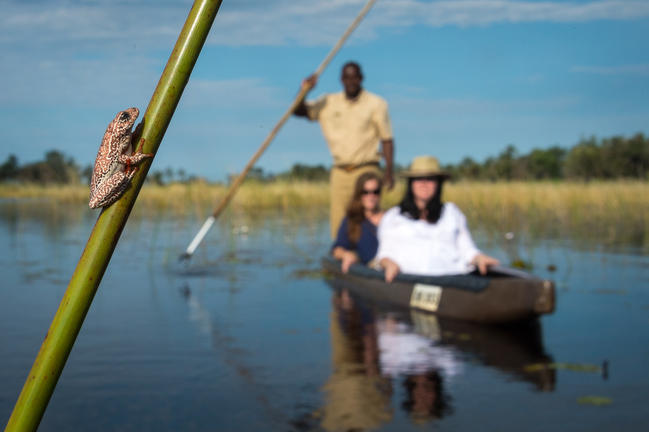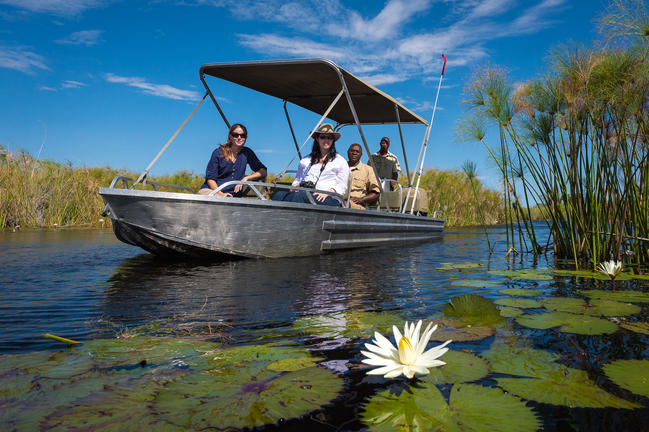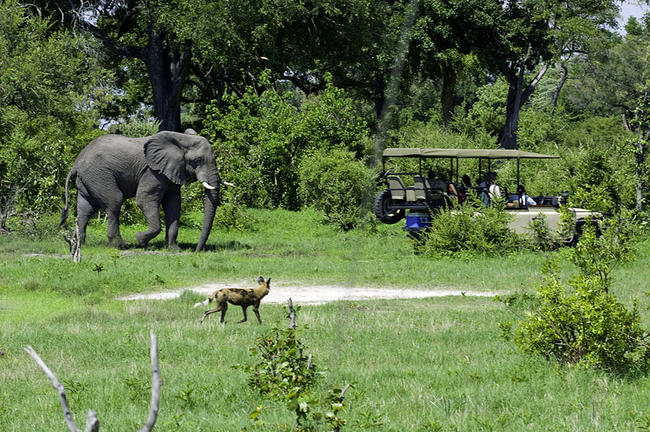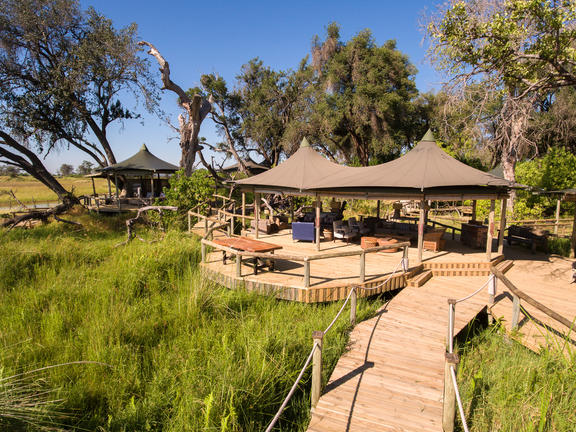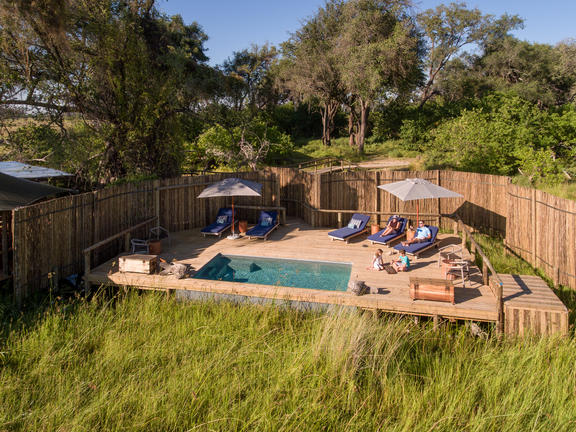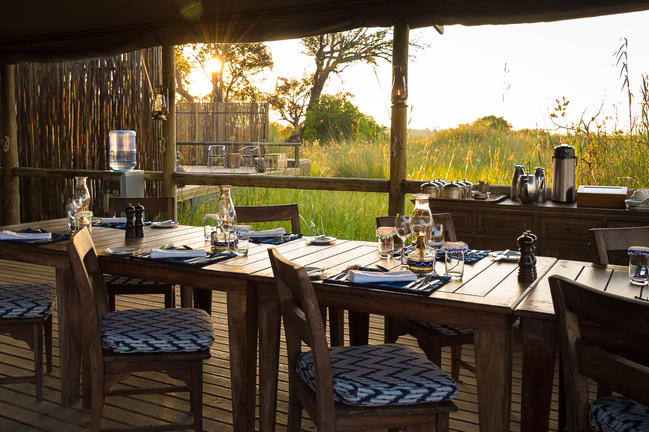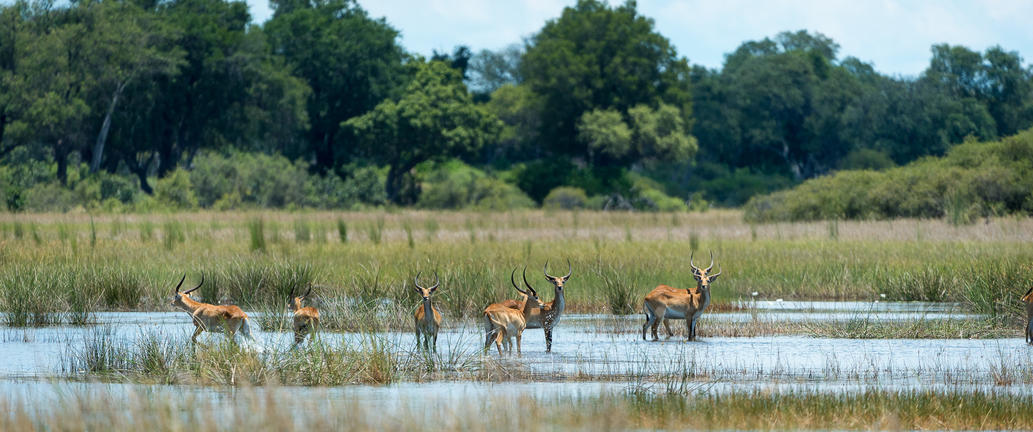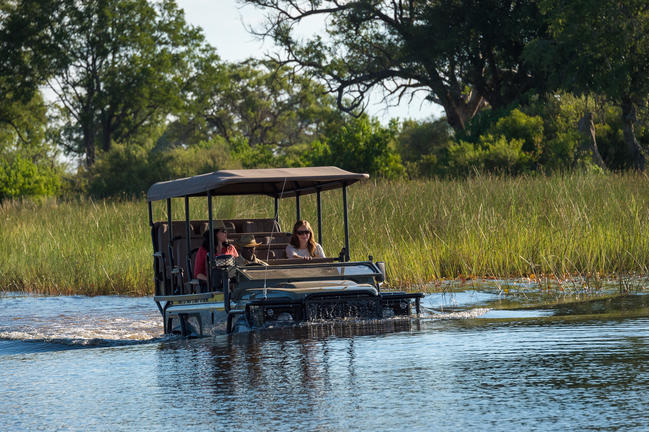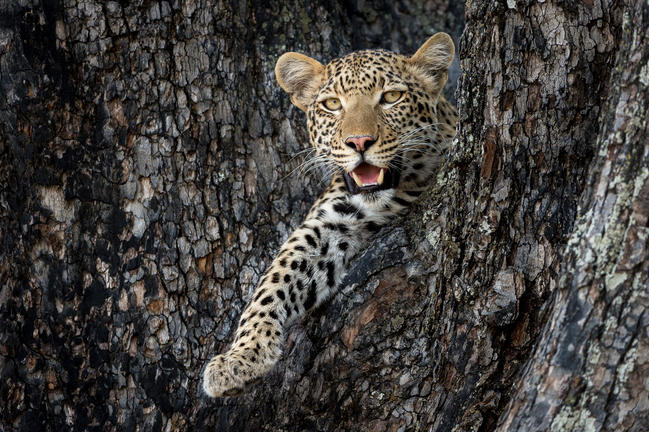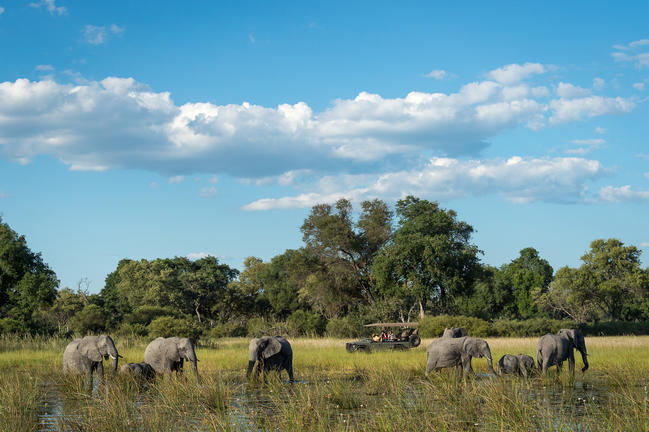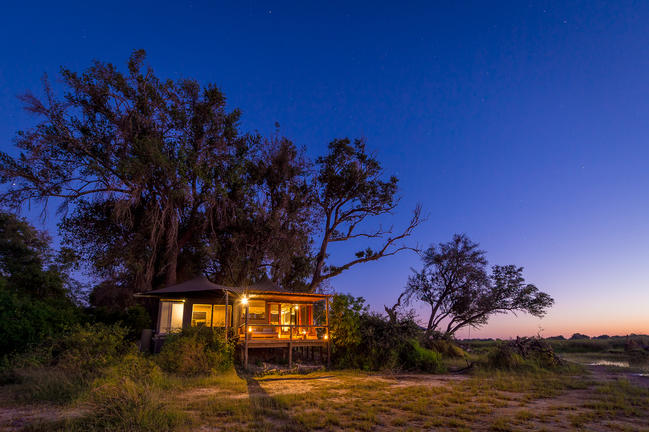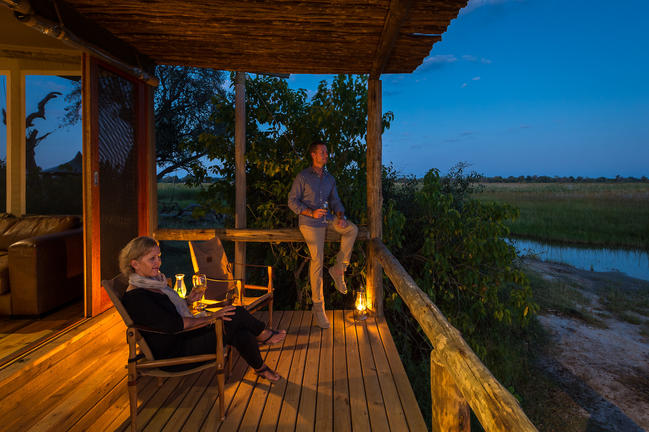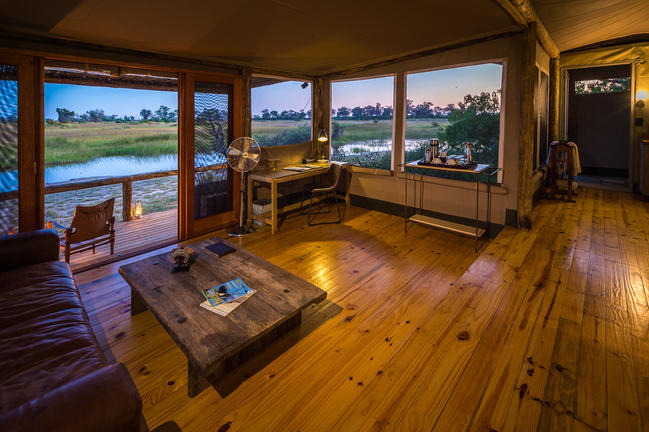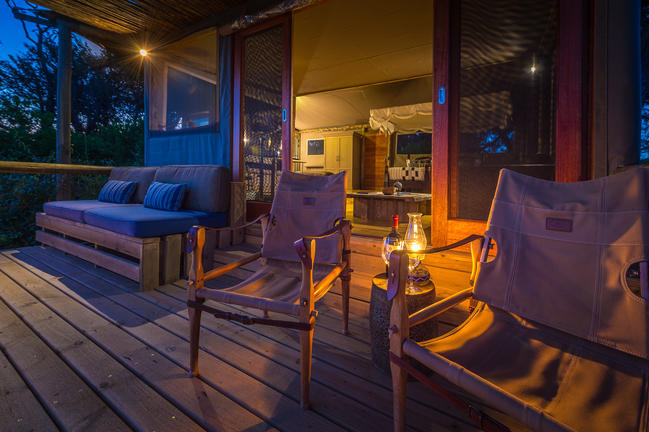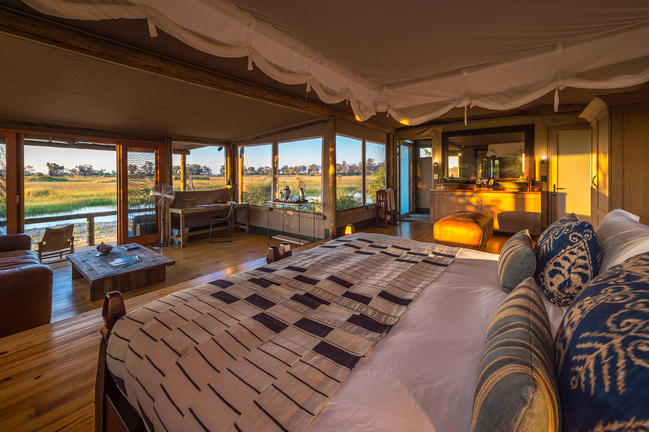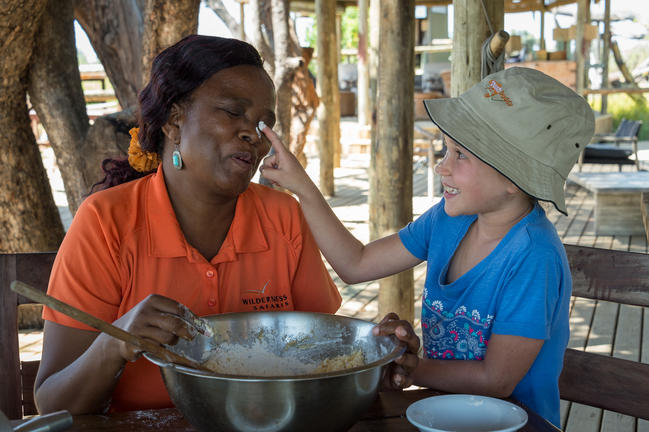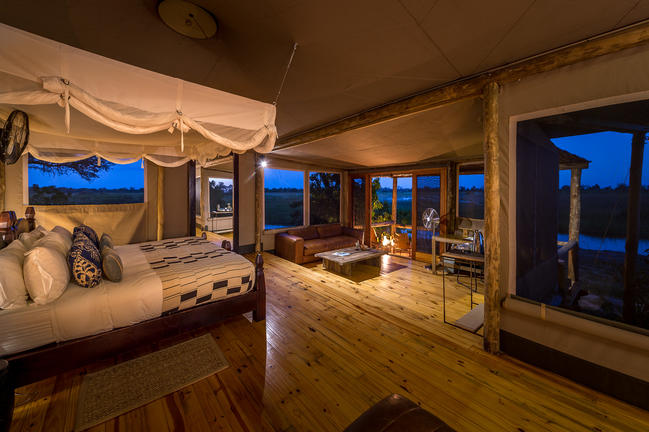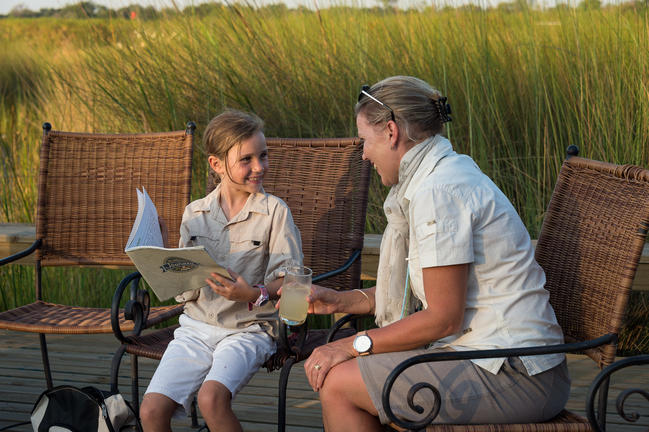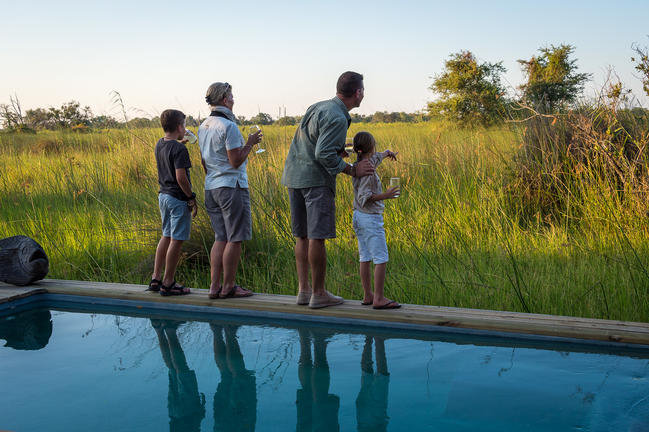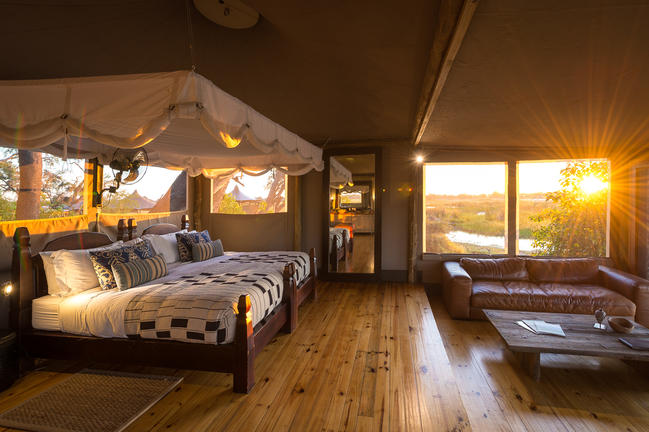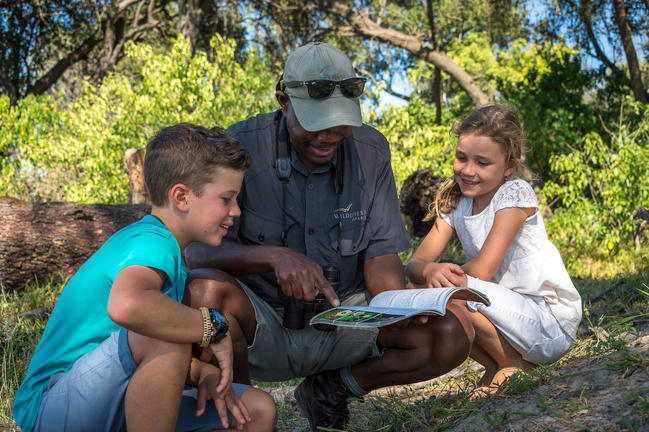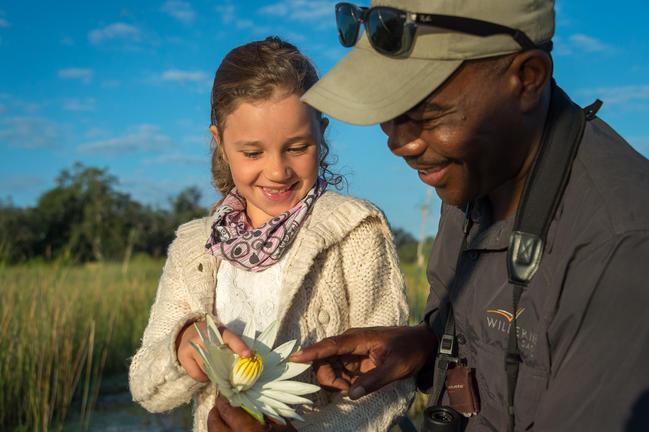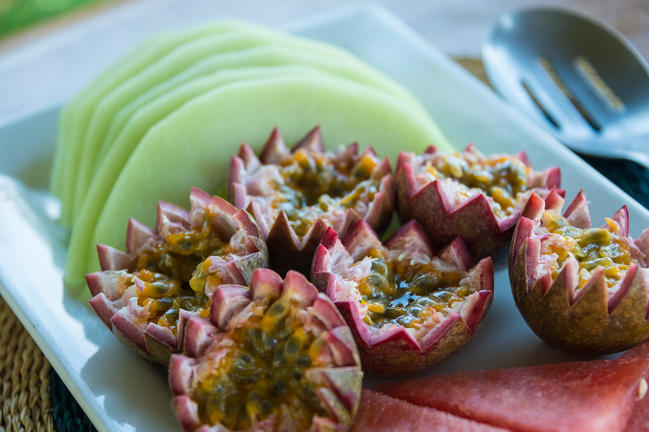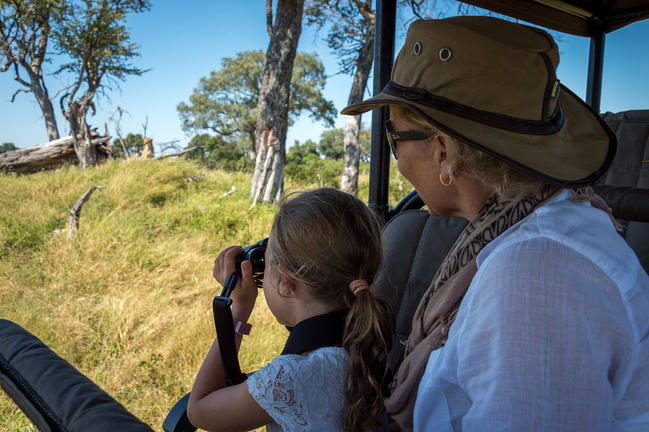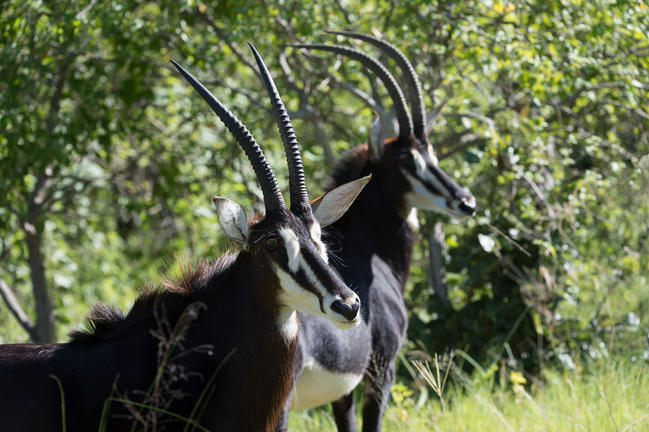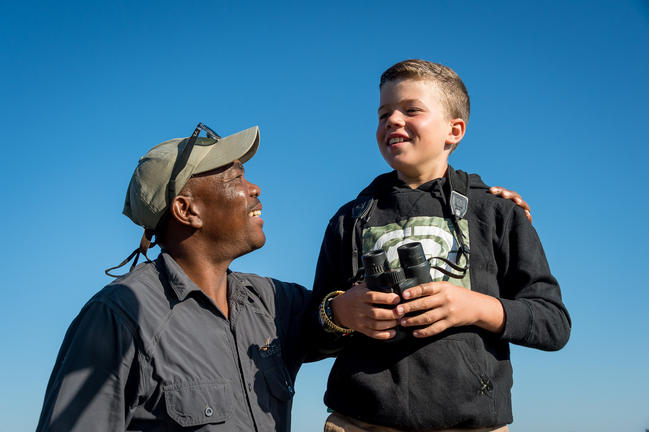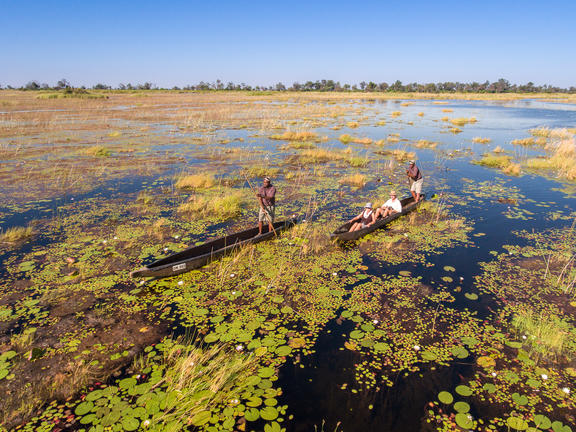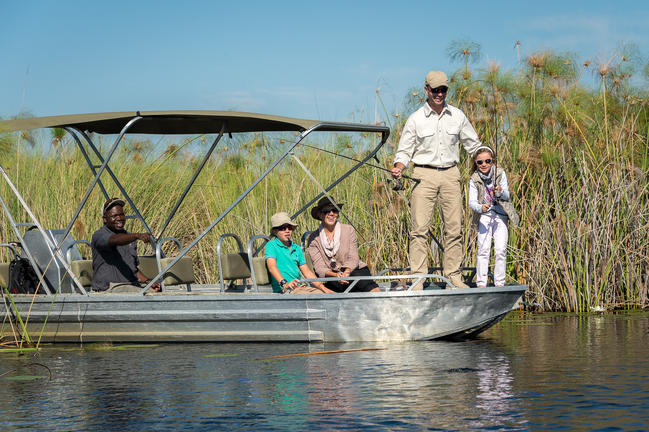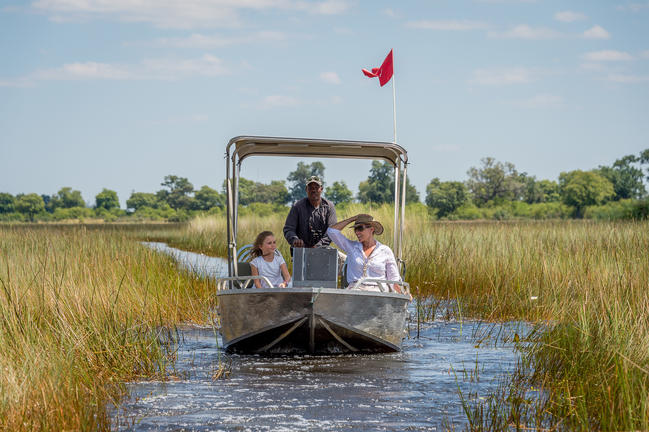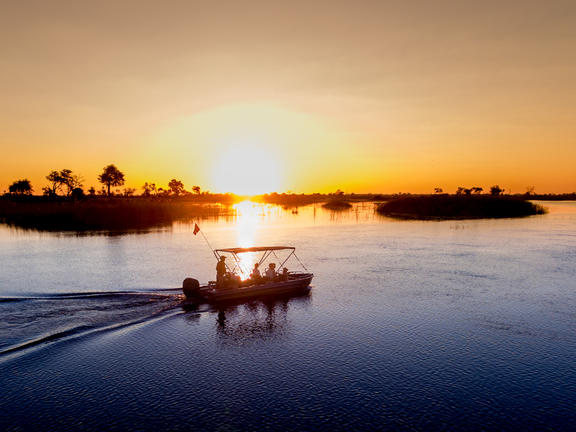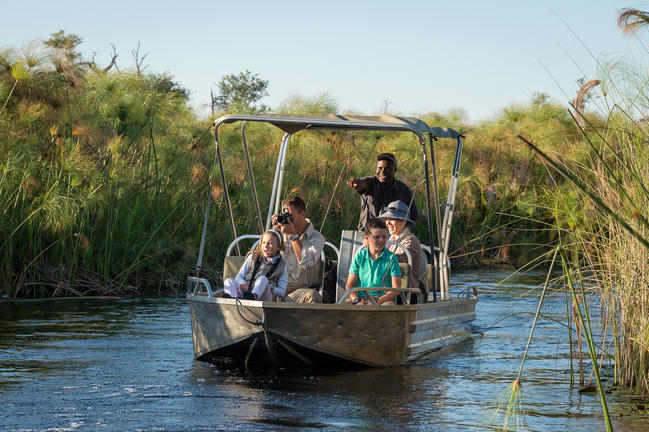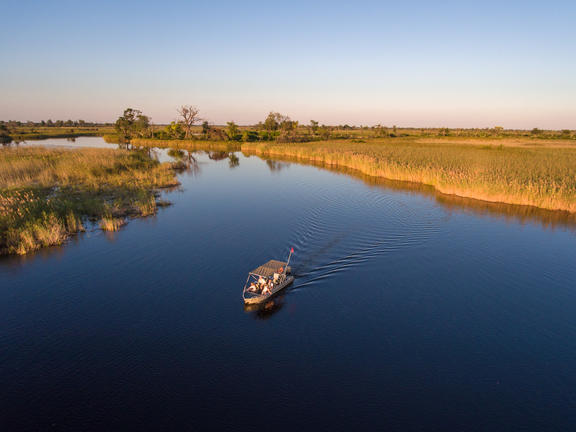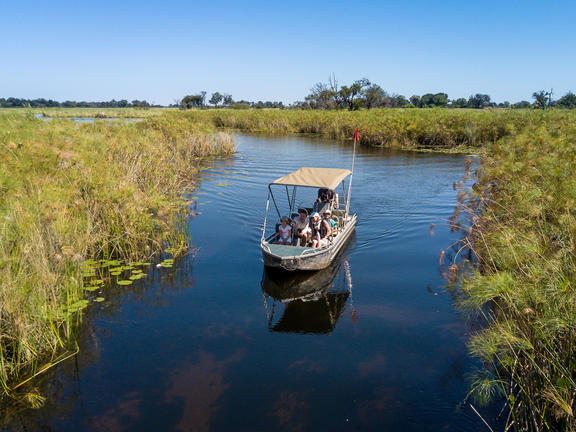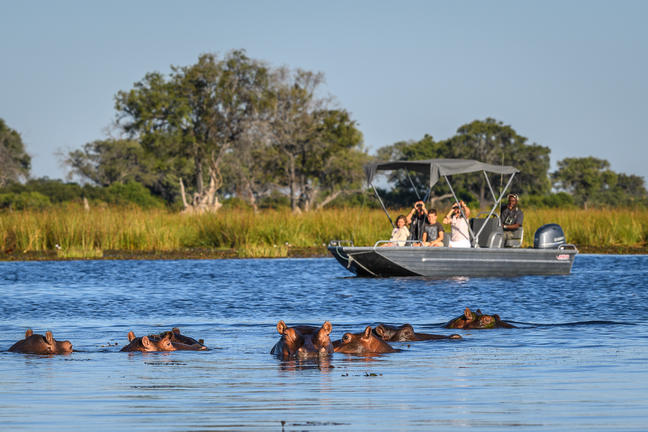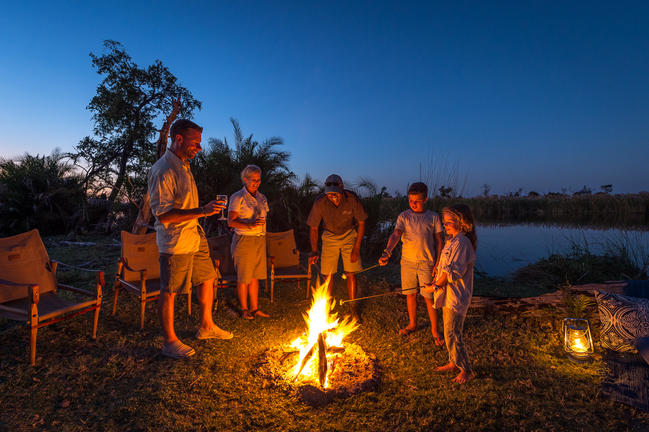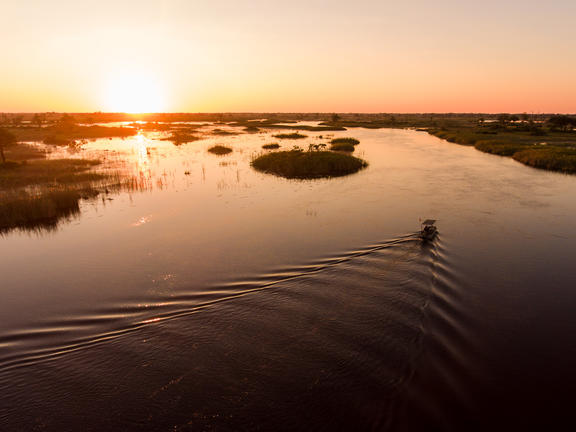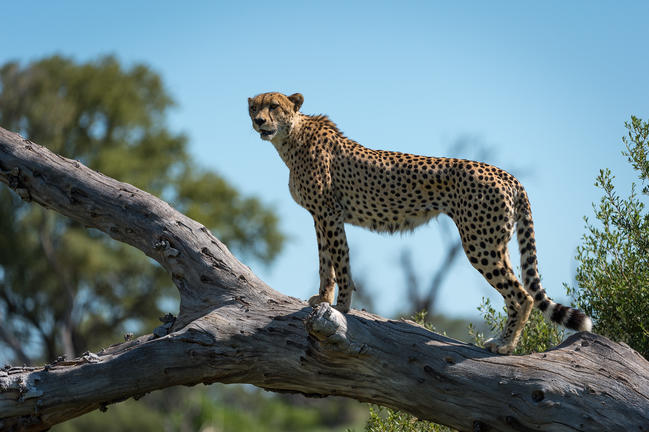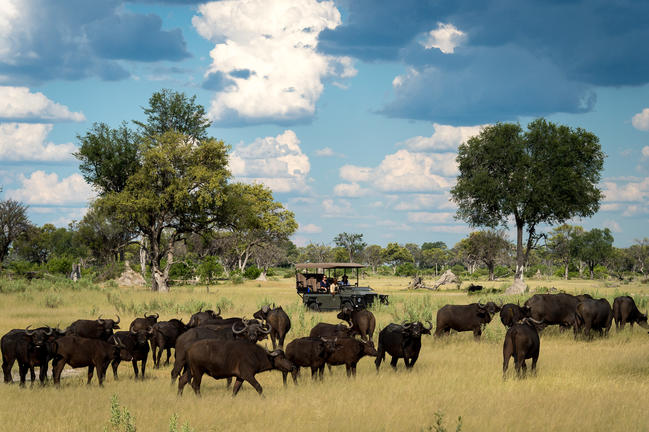 Fast Facts
Spoken Languages: English
No. Rooms: 6
Special Interests: Birding, Nature, Wildlife
DumaTau Camp
| Linyanti Concessions
DumaTau's extensive lagoon frontage ensures that each ultra-spacious 142 m2 guest suite has uninterrupted views over Osprey Lagoon, and the movements of the mega-herds of elephant the Linyanti is so famous for.
All seven twin tented suites and one family unit have a private plunge pool and an inviting lounge, and feature a spacious bathroom with indoor and outdoor showers. The main dining and lounge areas boast unimpeded wide-angle vistas overlooking the wildlife-rich lagoon, while the centrally located Osprey Retreat wellness centre and gym – shared with Little DumaTau – includes an inviting shaded deck, a lap pool, spa, a drinks and snack counter, and Safari Boutique. DumaTau runs on 100% solar energy.
INSIDER'S TIP: The Linyanti is recognised as an IBA (Important Bird Area), so the hides and platforms in the area are ideal for bird watching and photographing wildlife.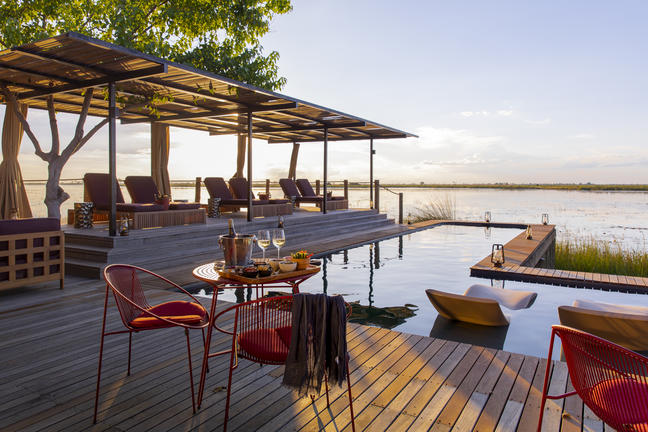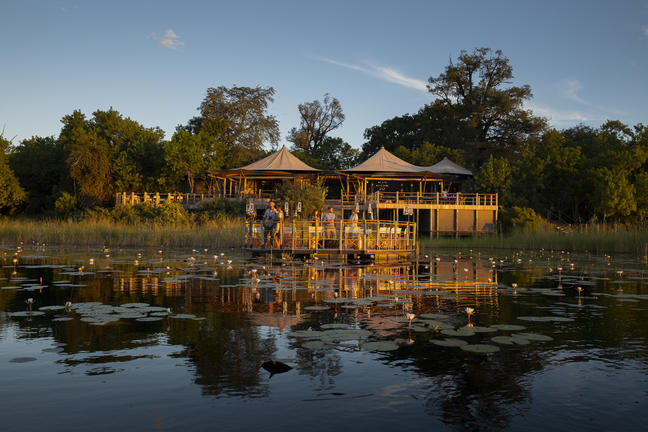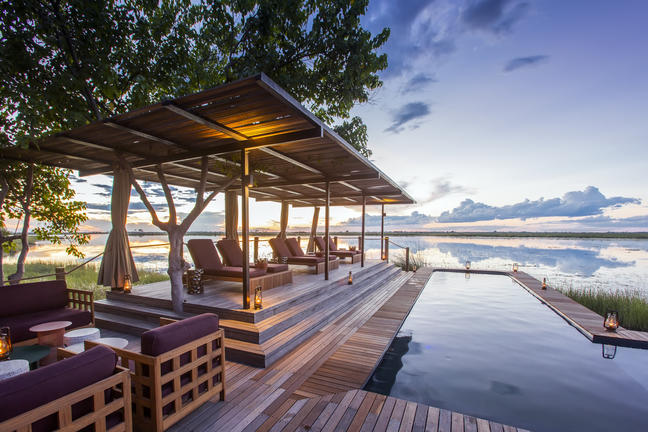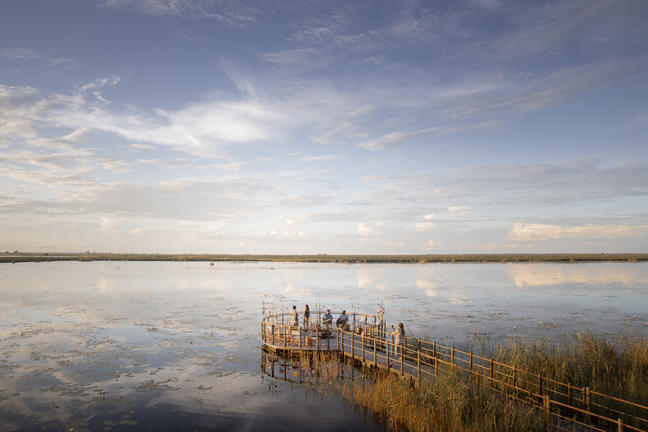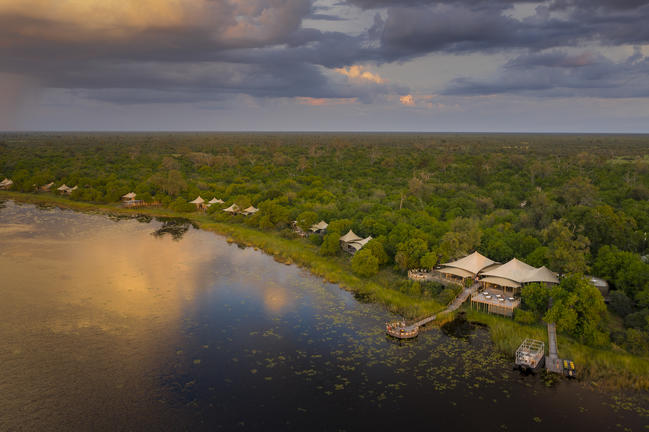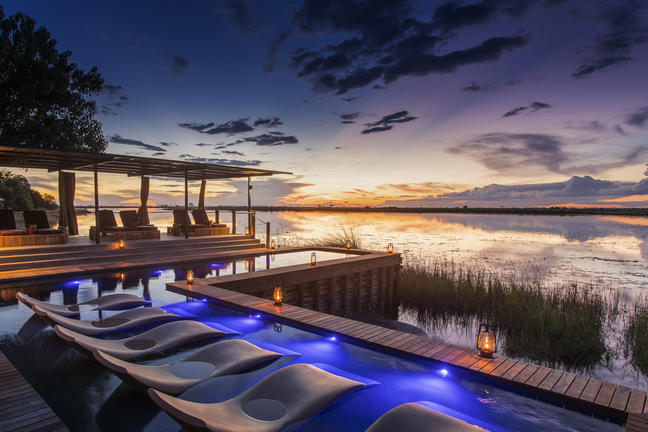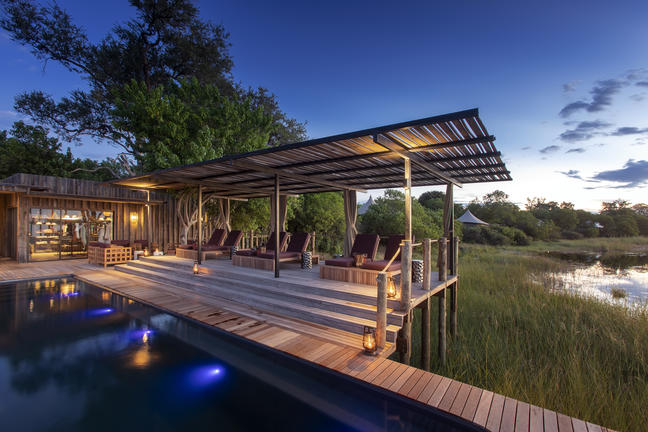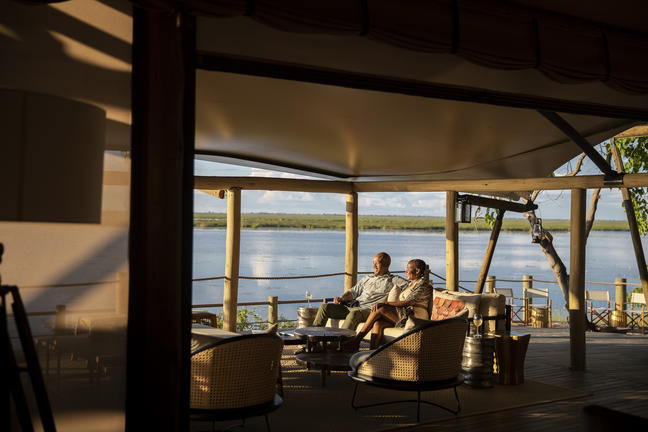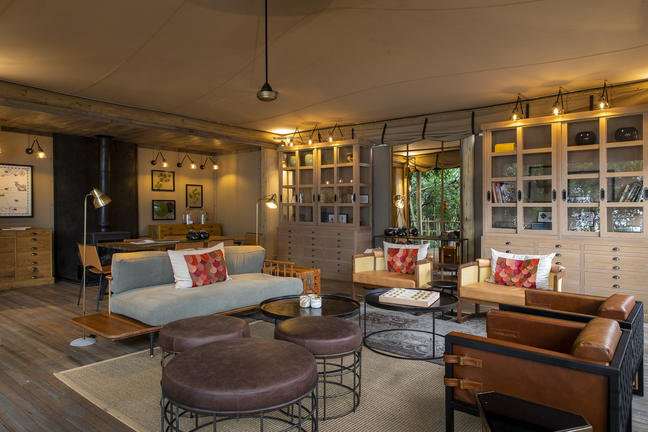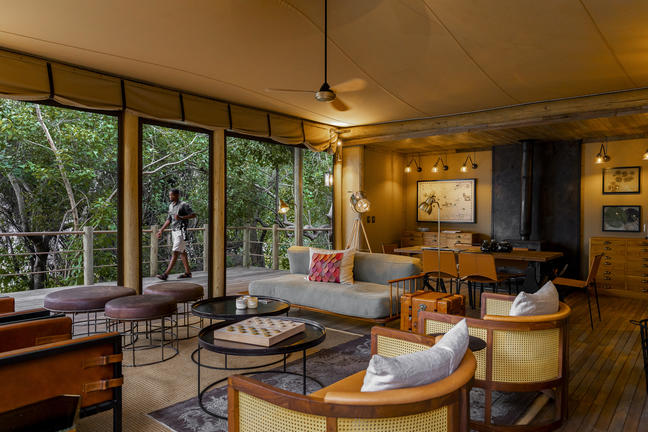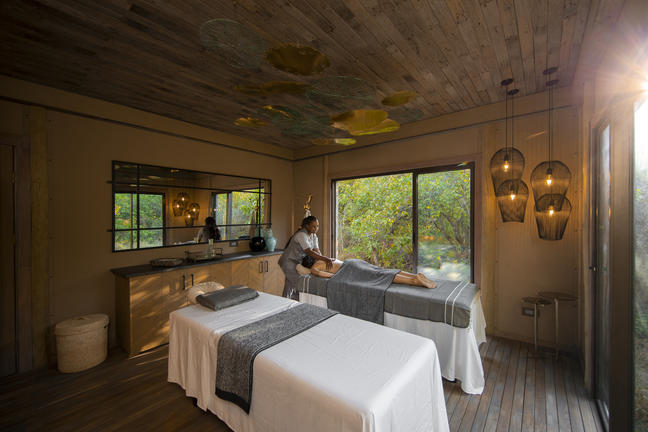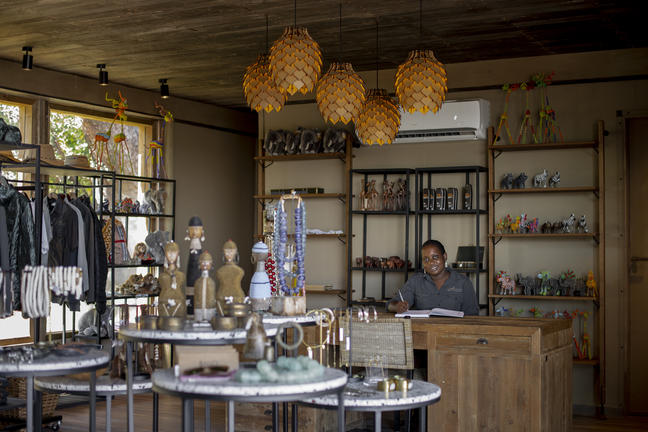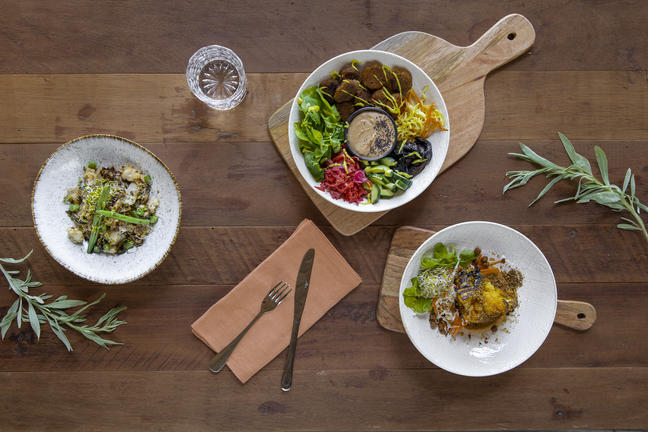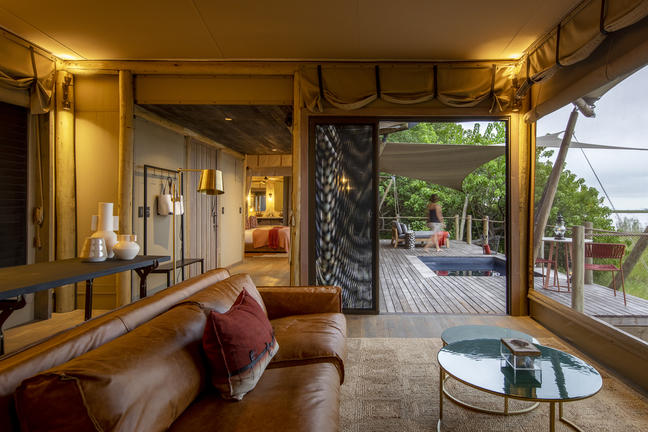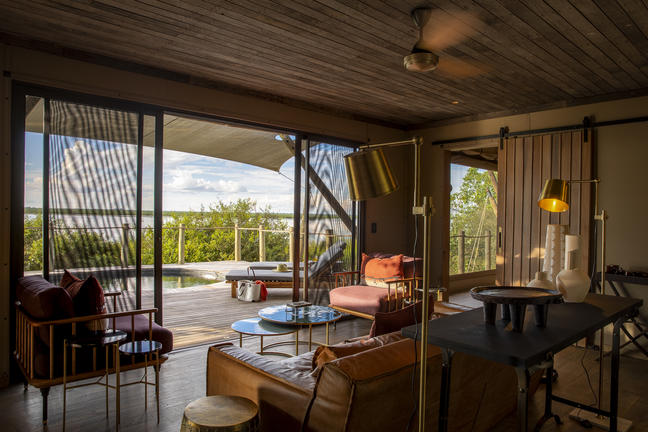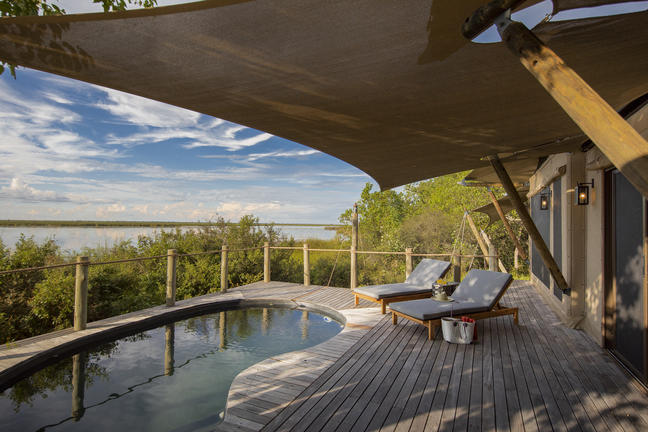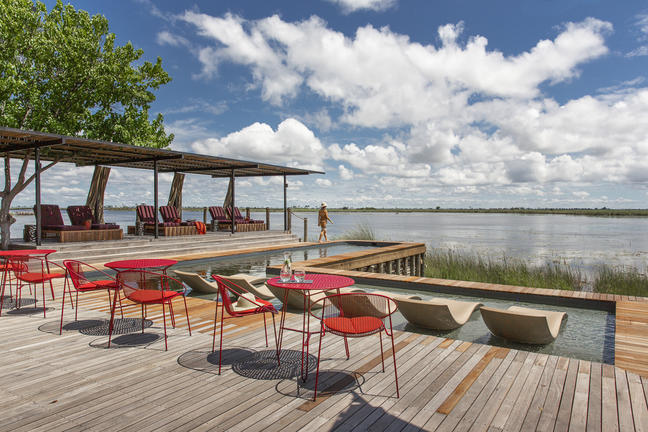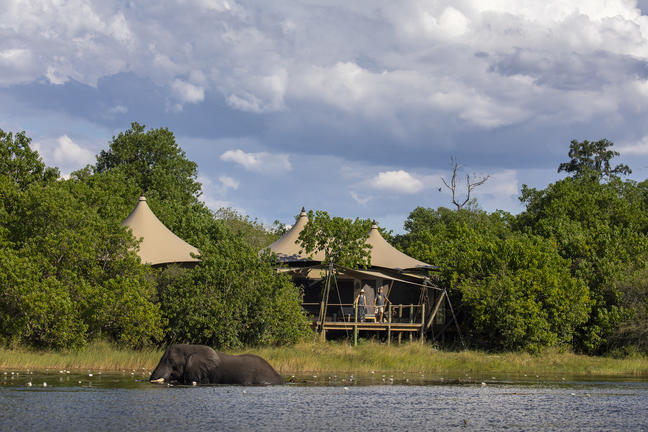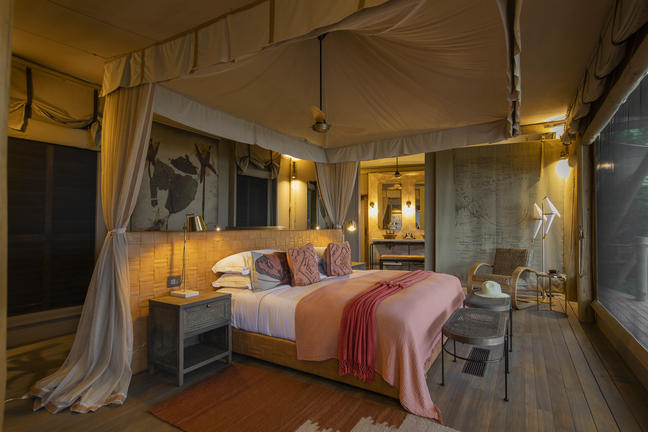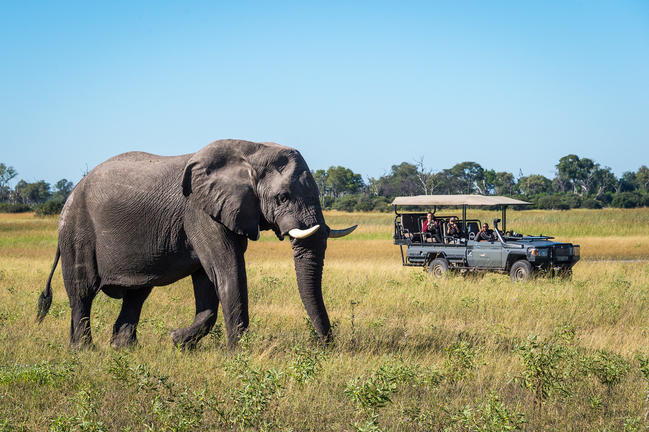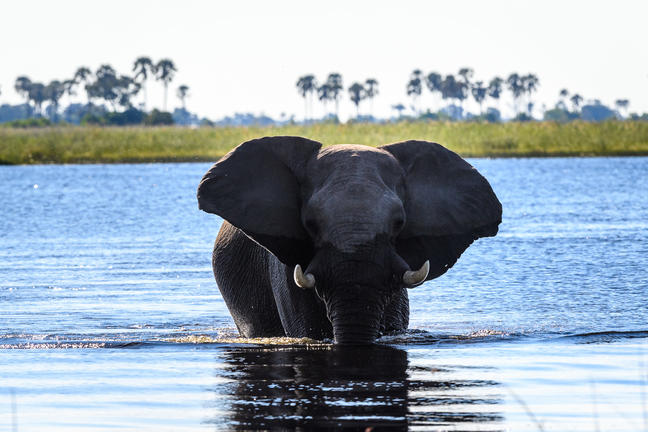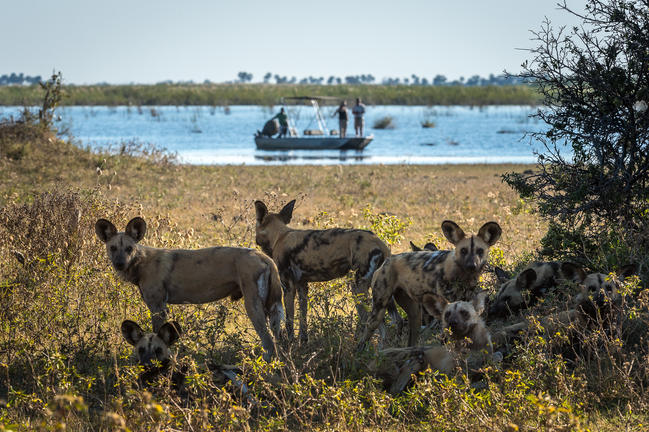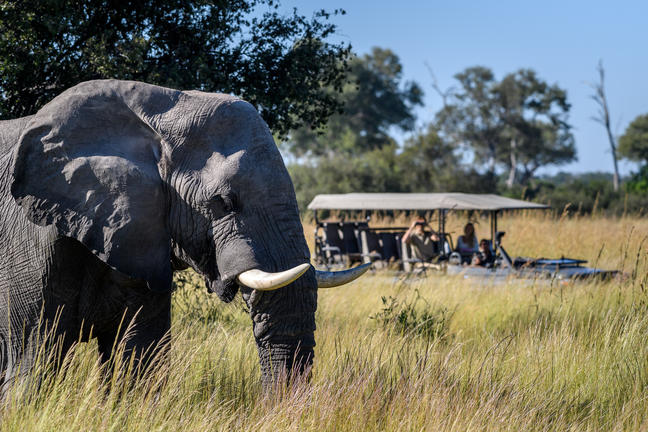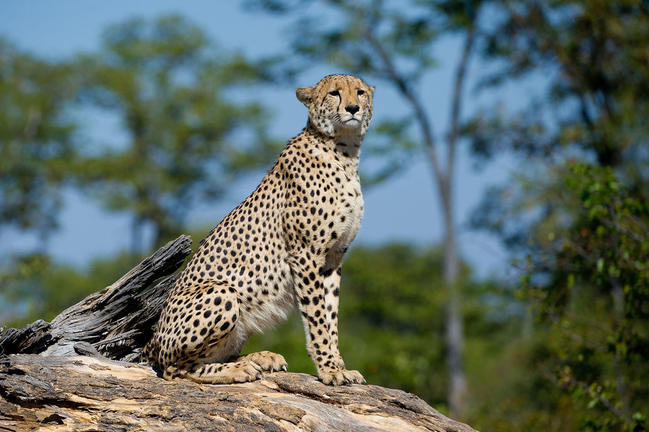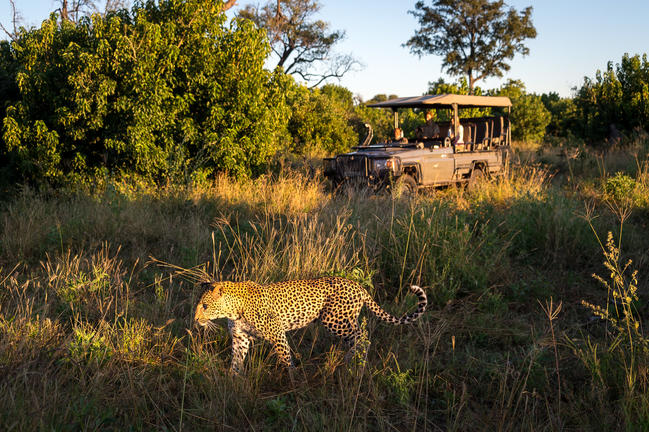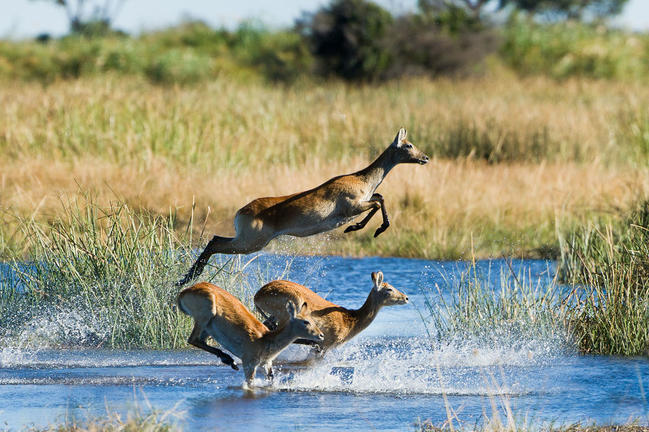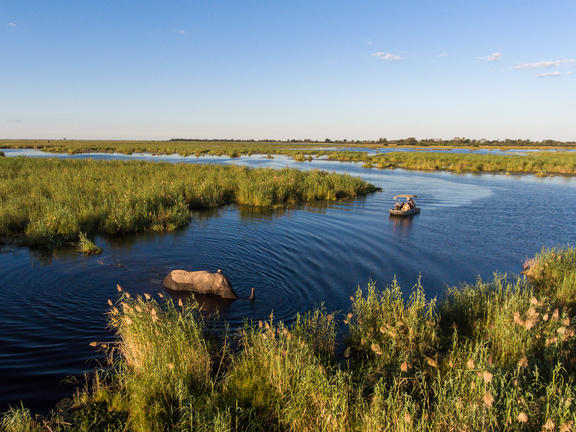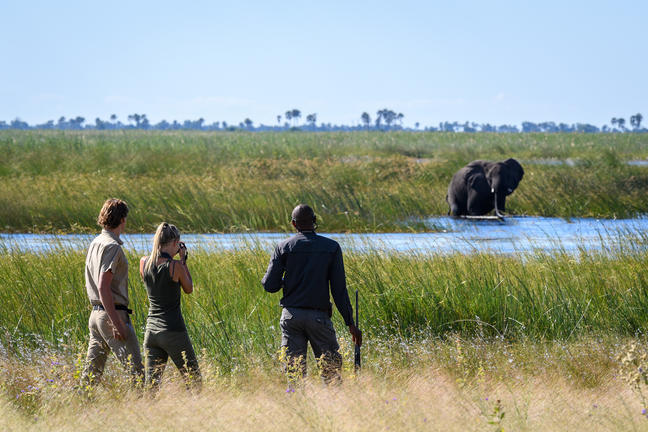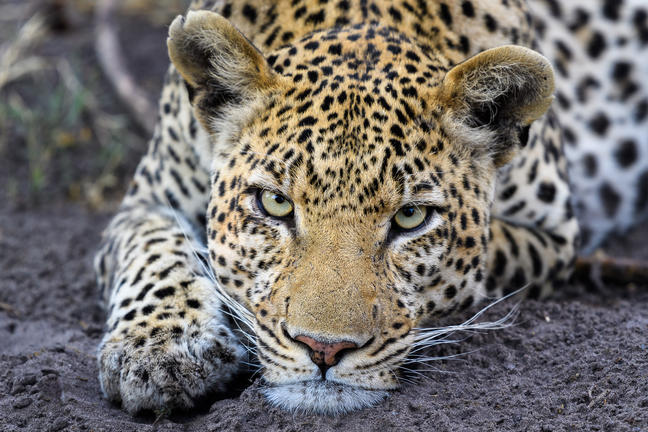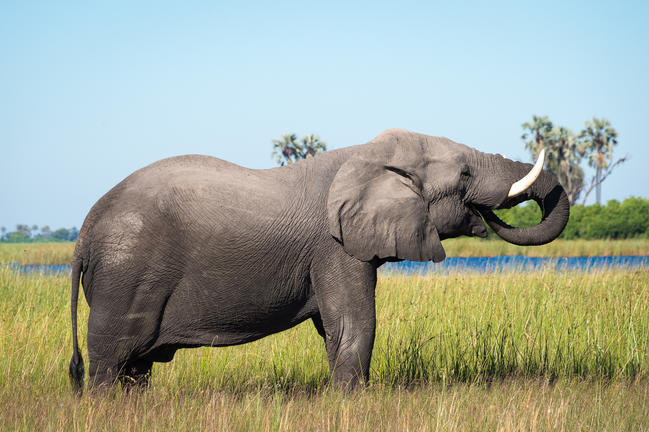 Fast Facts
Safari Lodge
No. Rooms: 8
Special Interests: Birding, Nature, Wildlife