Hotel Numbi & Garden Suites
| Hazyview
Hotel Numbi & Garden Suites is just 12 km from Phabeni Gate and 16 km from Numbi Gate of the Kruger National Park, situated in the Adventure Centre of Mpumalanga. Accommodation at the property features beautifully decorated rooms equipped with comfortable bedding, air-conditioning, DSTV, hot and cold beverage facilities, and a private bathroom. The hotel also features four restaurants offering a variety of cuisine to meet various palates and dining experiences.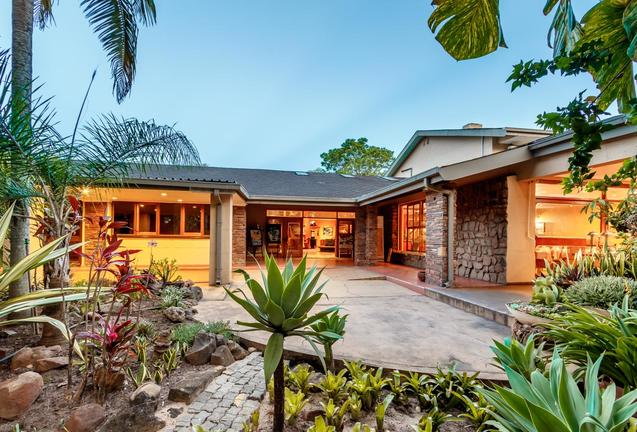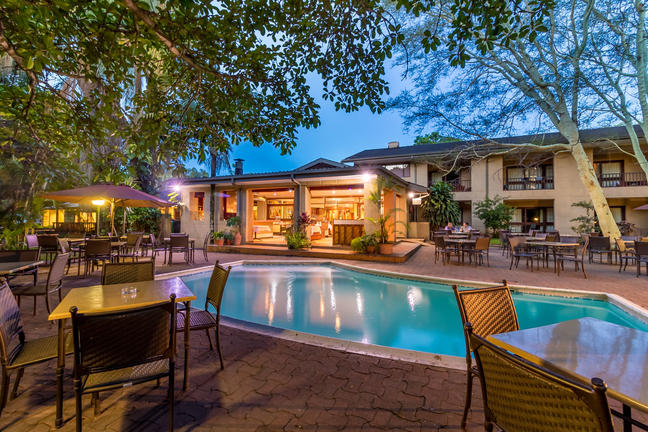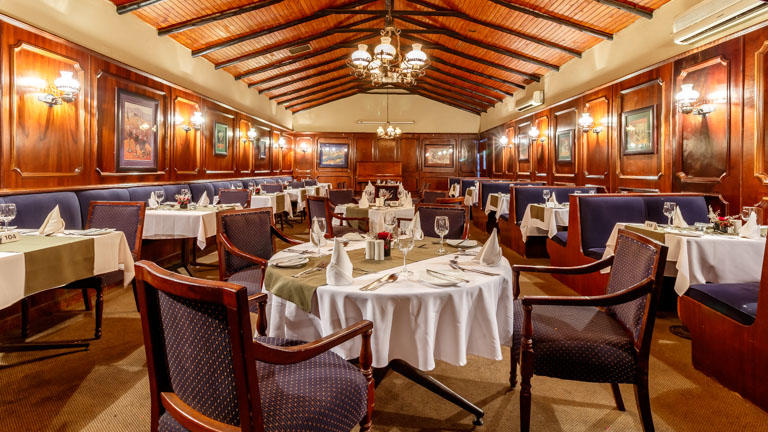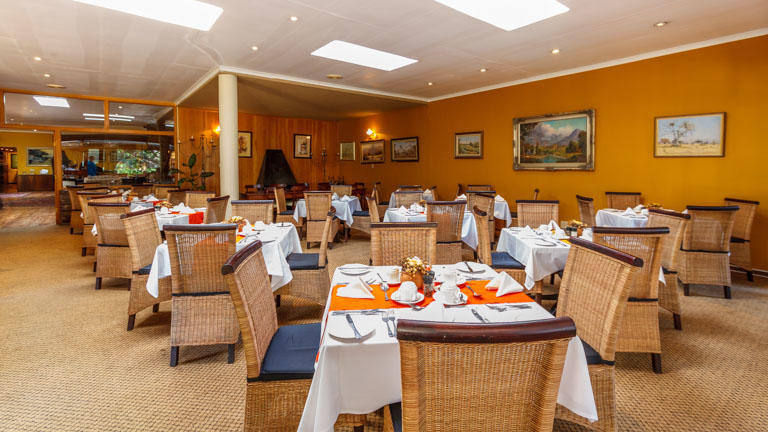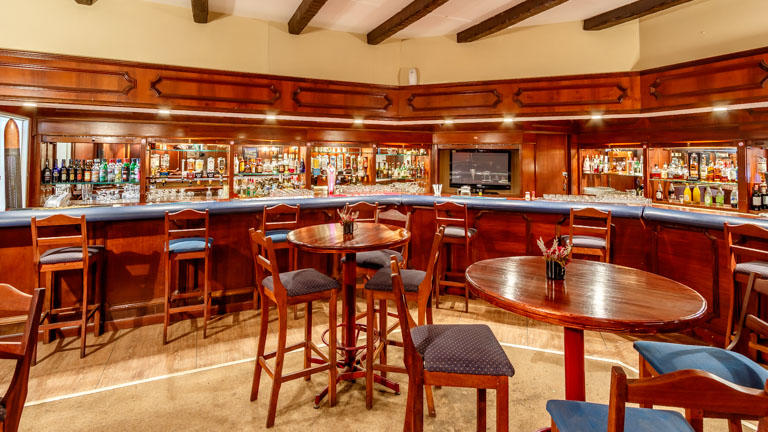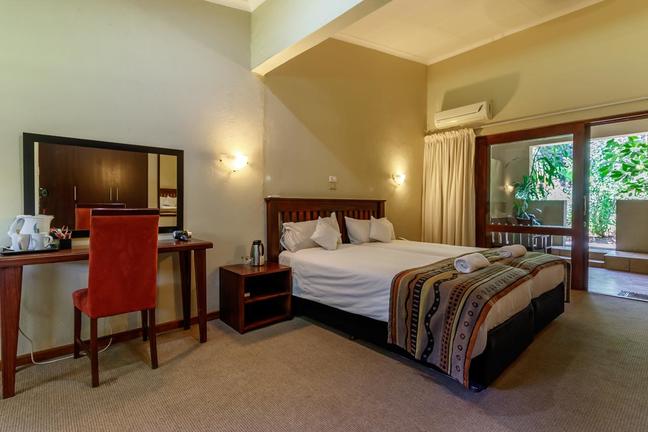 Your Stay
2 Nights
Dinner, Bed and Breakfast
Grand Kruger Lodge
| Marloth Park
Grand Kruger Lodge is situated in the heart of the bushveld approximately 450km from Johannesburg. We provide an ideal setting for relaxation, offering perfect tranquility, superb accommodation and exquisite cuisine to make your stay with us a memorable experience. Your caring host and hospitality team have been chosen for their attention to finer detail, thereby providing the luxury of personalized service throughout your stay, making you feel at home.
Dinning:
The Grand Kruger Lodge serves a delicious buffet breakfast and guests can enjoy a scrumptious dinner or buffet with a menu that never fails to impress with ever changing specials, often featuring unusual dishes. The restaurant can sit 80 people to ensure a brilliant eating experience every time!
The tastefully furnished bar lounge and restaurant are fully licensed and equipped to cater to every gastronomic need. Alongside the restaurant is a partially covered pool-deck where guests can enjoy refreshing cocktails while cooling off in our sparkling pool. In the evening enjoy African cuisine al-fresco, around a friendly bush fire while enjoying the nocturnal sounds of the wild life around you.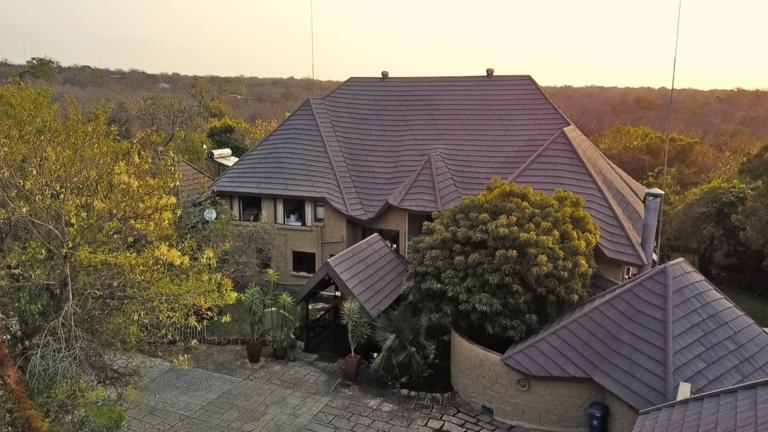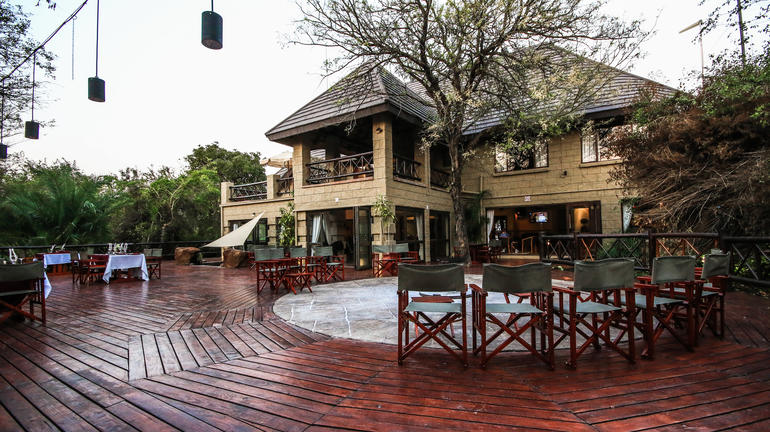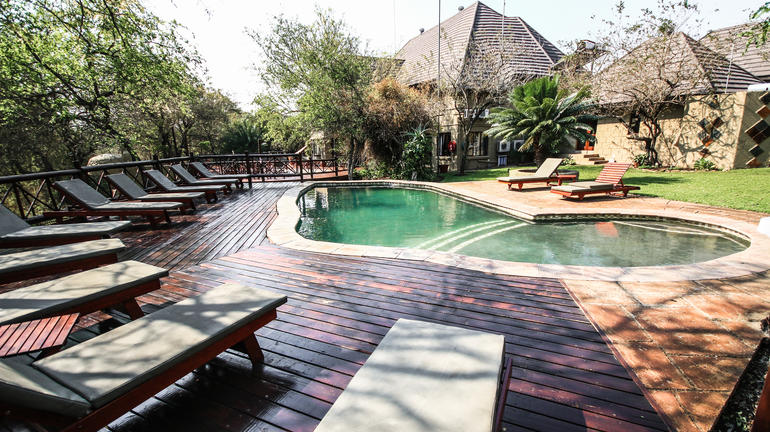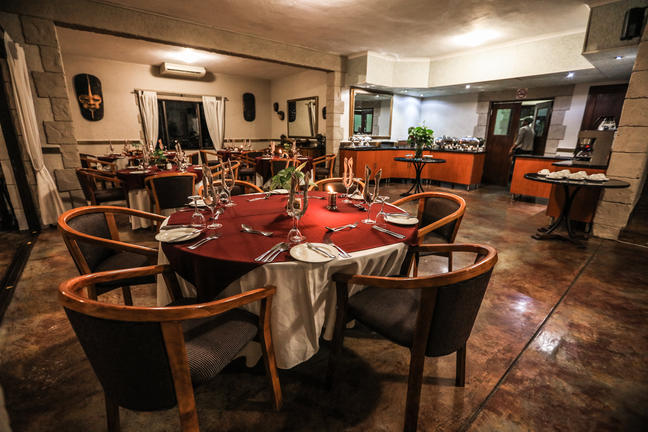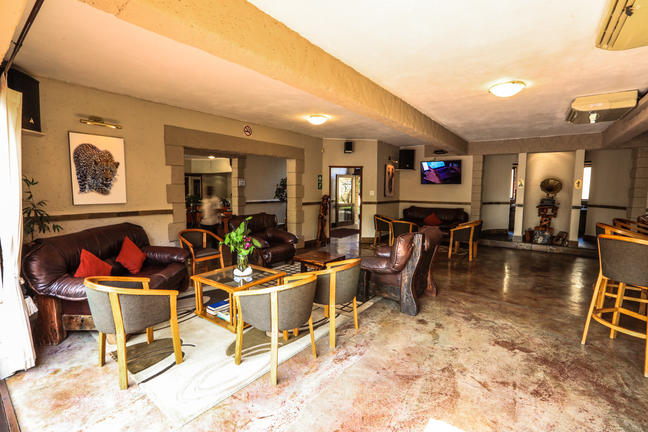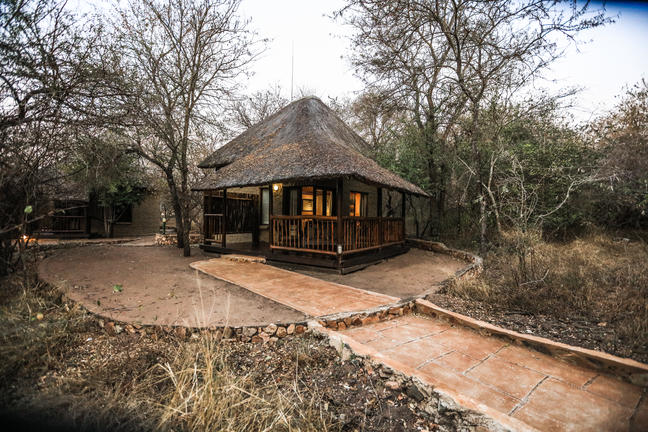 Your Stay
3 Nights
Dinner, Bed and Breakfast
All Local Brands (Spirits, Wine and Beers) Included