Mahogany Lodge is a secluded paradise that offers guests a unique experience not commonly found in a capital city hotel. At Mahogany Lodge, the entire mission is to serves as a home away from home in Accra, Ghana. True to the name, the architecture and decor is rich in breathtaking indigenous wood features with modern amenities. The grounds are filled with marvelous flora and fauna, and the entire establishment is staffed by hardworking, fun-loving, open and friendly people. This premier Ghanaian boutique hotel features tasteful suites with all the comforts needed to make guests feel right at home whilst in a beautiful and peaceful environment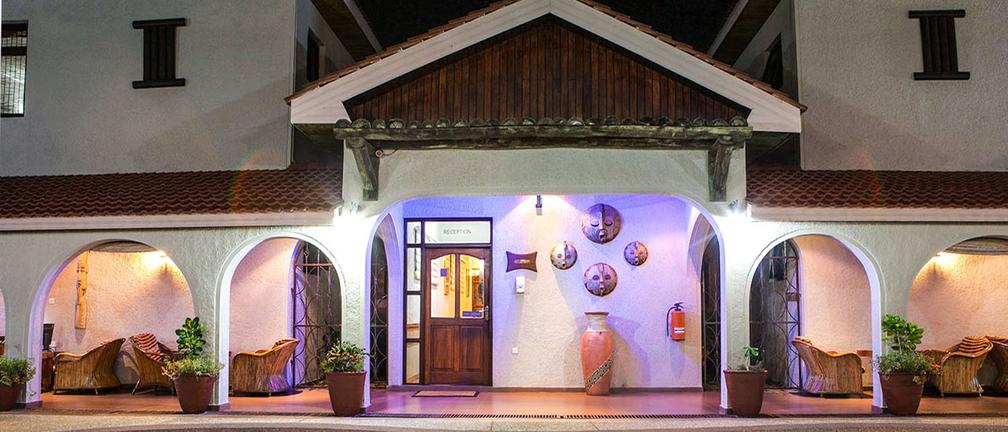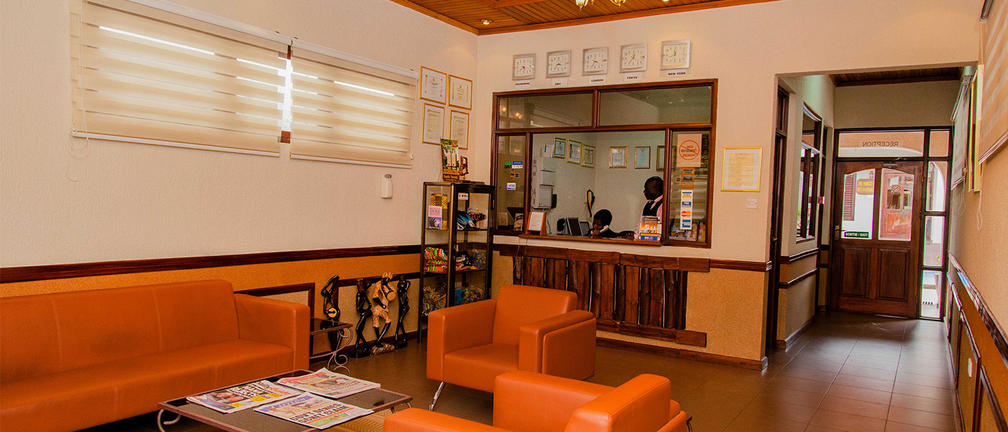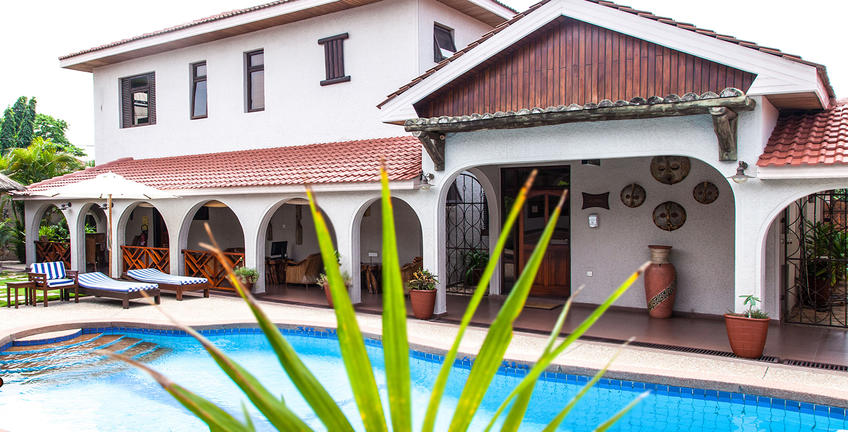 Your Stay
1 Night
Full Board Plus - Dinner, Bed, Breakfast, Lunch and Activities
Chances Hotel
| Volta Region
Chances Hotel is located in Ho, the capital of the Volta Region in Ghana. The hotel offers comfortable accommodation and features 120 rooms with views of beautiful plains and a stunning panorama of Adaklu. Guests can enjoy amenities such as a restaurant, swimming pool, a shopping mall, fitness centre and in-house entertainment to name a few. The hotel is also able to arrange guided tours for guests.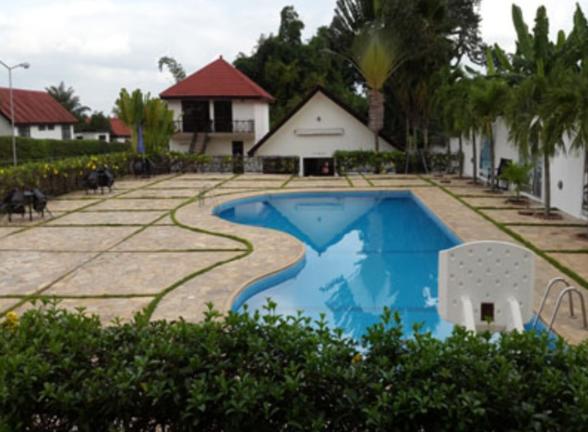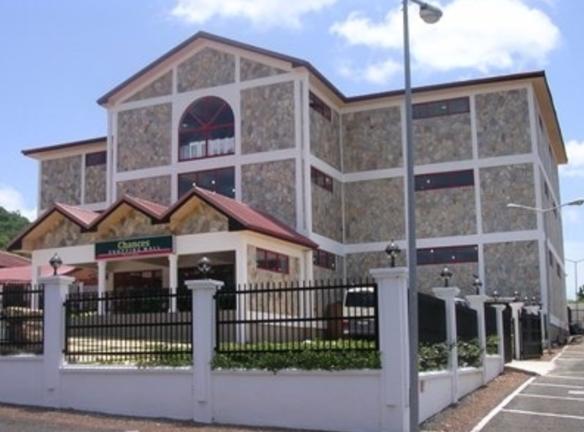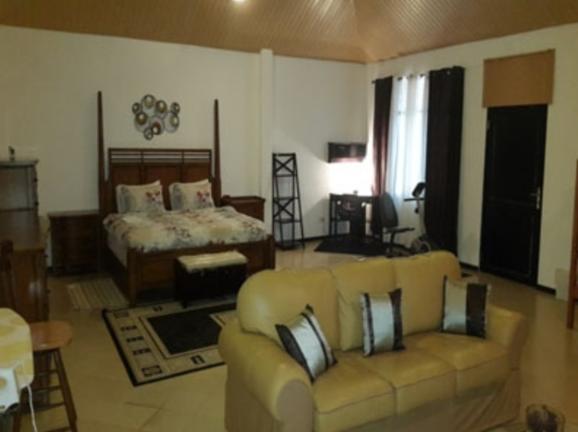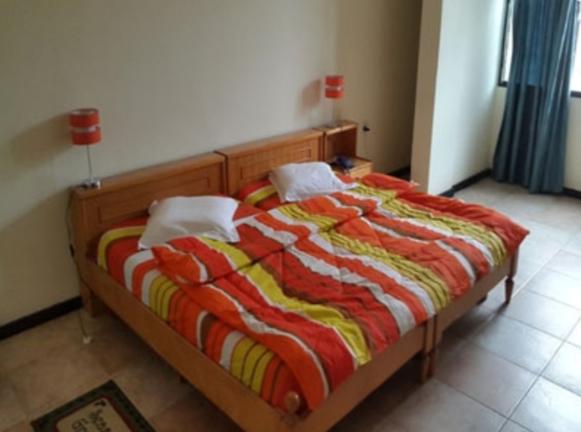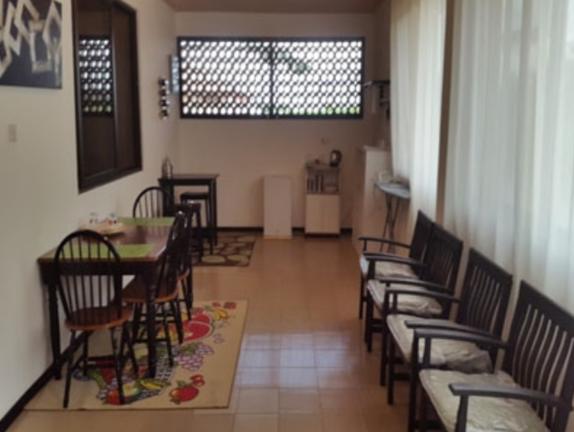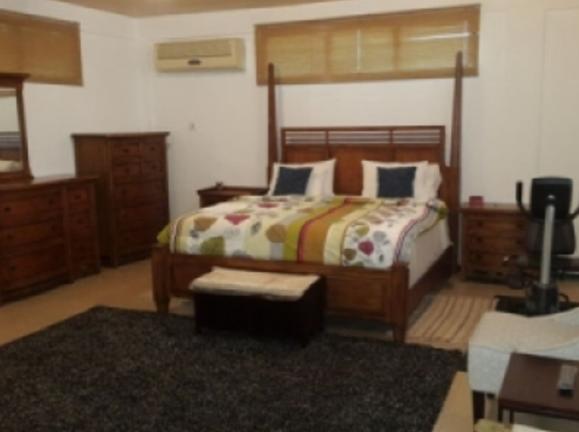 Your Stay
2 Nights
Full Board Plus - Dinner, Bed, Breakfast, Lunch and Activities
Little Acre Hotel
| Ghana
Little Acre Hotel is ideally located in Aburi in the eastern region of Ghana. The hotel's serene atmosphere makes it the ideal place for those who need to get away from the everyday urban hustle. This lush atmosphere promises a memorable escape for both the business and leisure travellers. The accommodation comprises of beautifully appointed rooms that feature comfortable furnishings and modern amenities. Additionally, the property features manicured gardens, an onsite restaurant as well as conference facilities.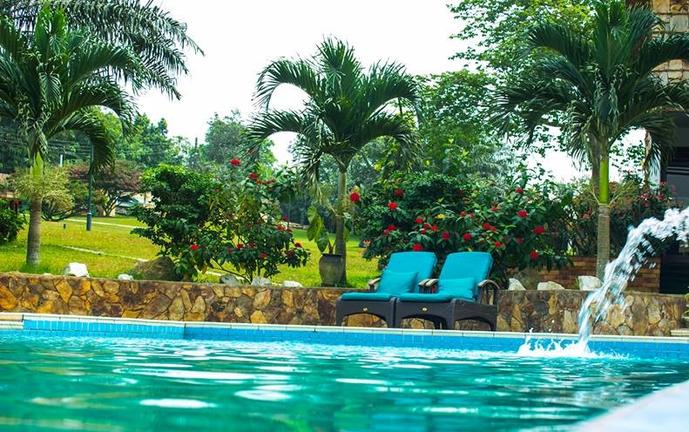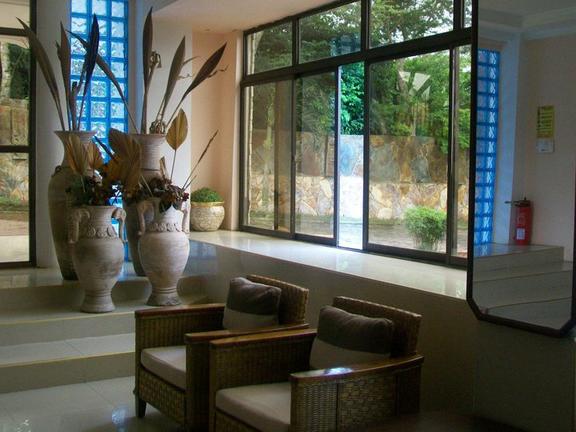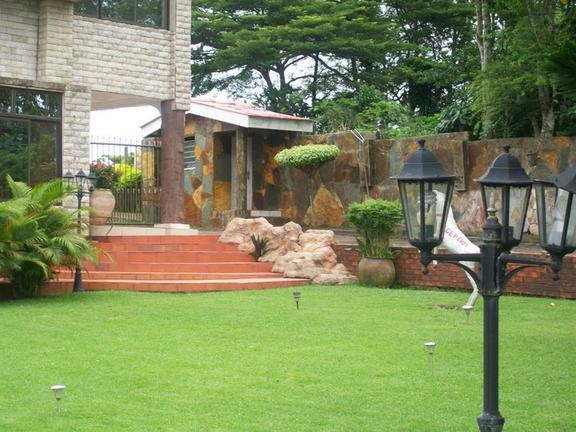 Your Stay
1 Night
Full Board - Dinner, Bed, Breakfast and Lunch
Coconut Grove Beach Resort
| Elmina
Coconut Grove Beach Resort is set on the oceanfront in Elmina. The resort's guest rooms are equipped with Wi-Fi, TV, air-conditioning, ceiling fan, telephone and a refrigerator. For guests enjoyment, there is an outdoor swimming pool, clay tennis courts, basketball court, gym and an 18 hole golf course. For daily activities, guests can explore the resort's mini animal sanctuary or spend the day at the beach and horseback riding.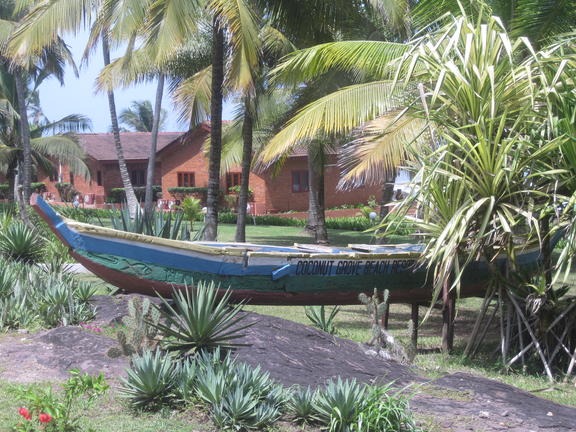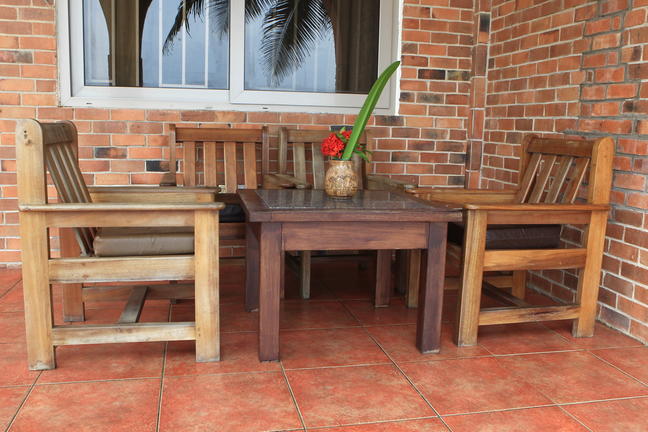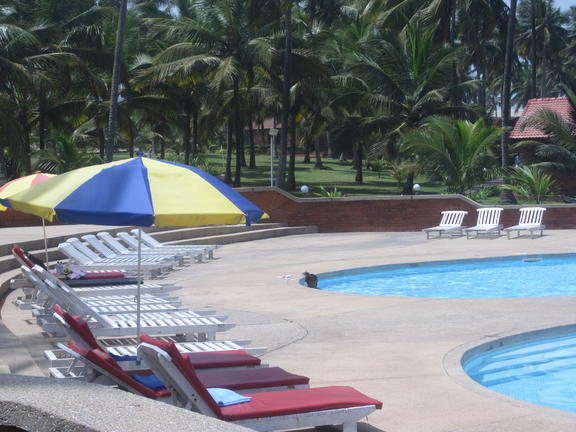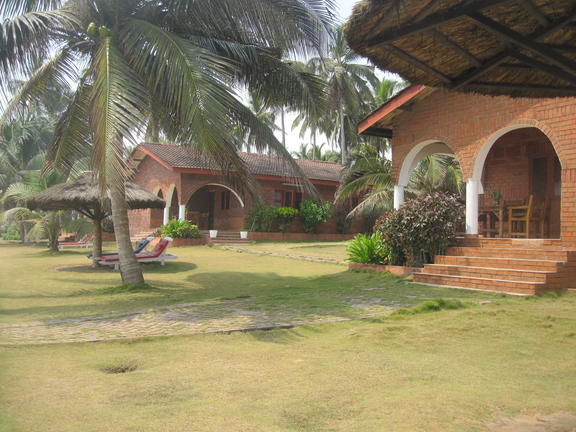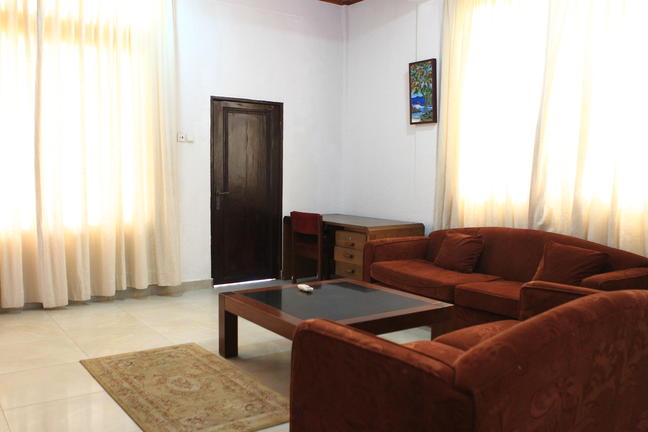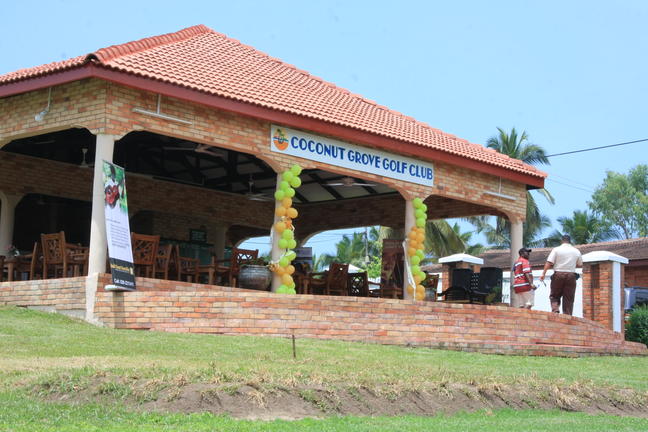 Your Stay
4 Nights
Full Board Plus - Dinner, Bed, Breakfast, Lunch and Activities
Located in Western Ghana, Axim Beach Resort offers a wide variety of accommodation options amidst a tropical paradise. The establishment features a range of comfortable chalets and villas which come equipped with Wi-Fi, TVs with satellite channels, air-conditioning, minibars, and other conveniences. Guests can enjoy breakfast, lunch and dinner at the on-site restaurant. Other facilities available include a bar, a coffee shop, a library, a swimming pool, tennis courts and a spa. Attractions guests can visit include the Ankasa Forest and the Amansuri Wetlands which is home to a wide variety of fauna and flora.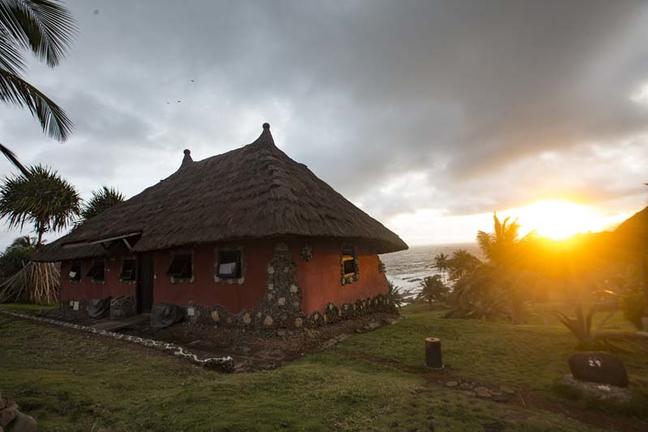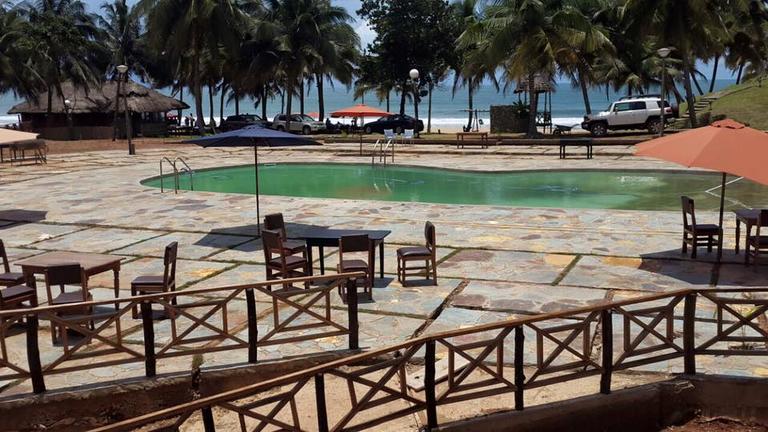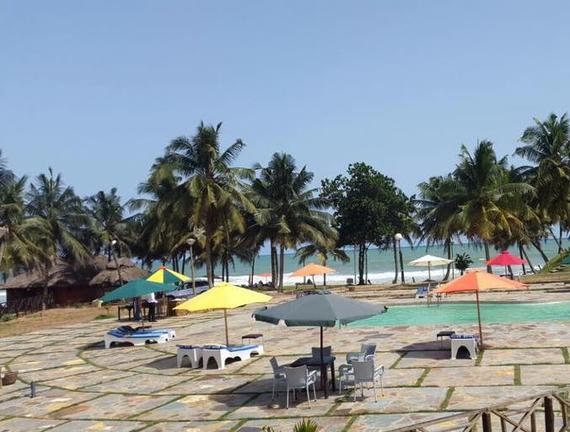 Your Stay
2 Nights
Full Board Plus - Dinner, Bed, Breakfast, Lunch and Activities
Mahogany Lodge is a secluded paradise that offers guests a unique experience not commonly found in a capital city hotel. At Mahogany Lodge, the entire mission is to serves as a home away from home in Accra, Ghana. True to the name, the architecture and decor is rich in breathtaking indigenous wood features with modern amenities. The grounds are filled with marvelous flora and fauna, and the entire establishment is staffed by hardworking, fun-loving, open and friendly people. This premier Ghanaian boutique hotel features tasteful suites with all the comforts needed to make guests feel right at home whilst in a beautiful and peaceful environment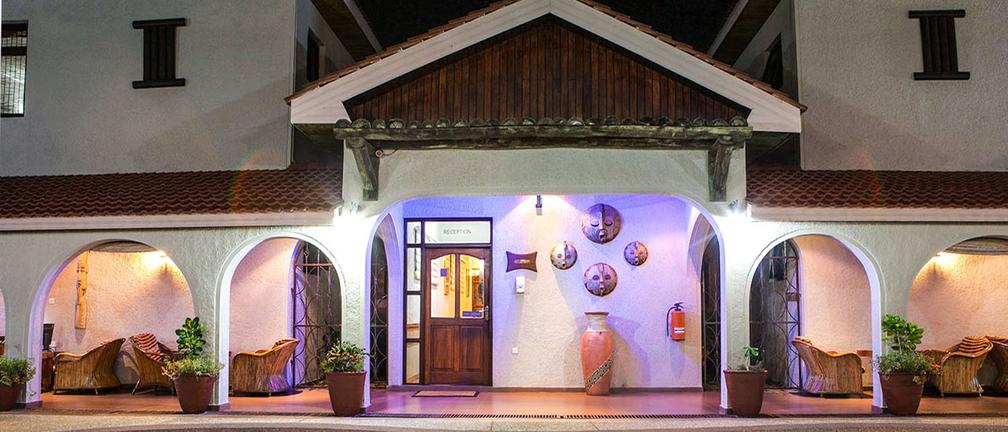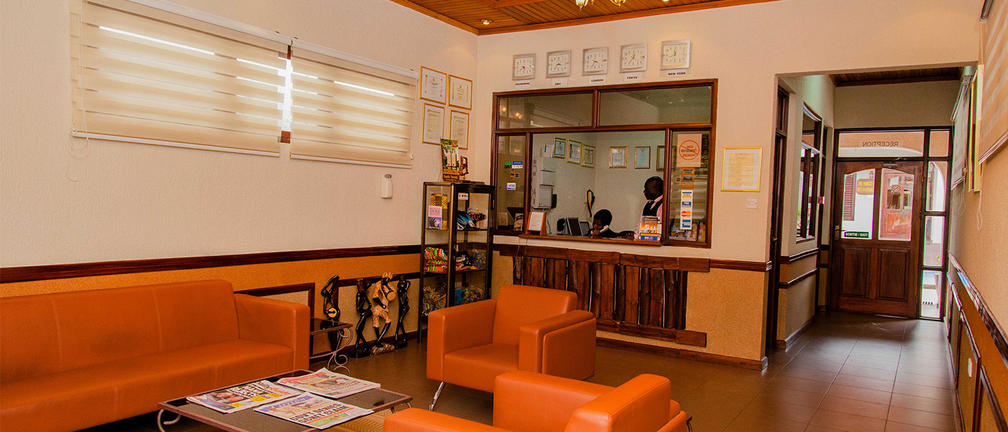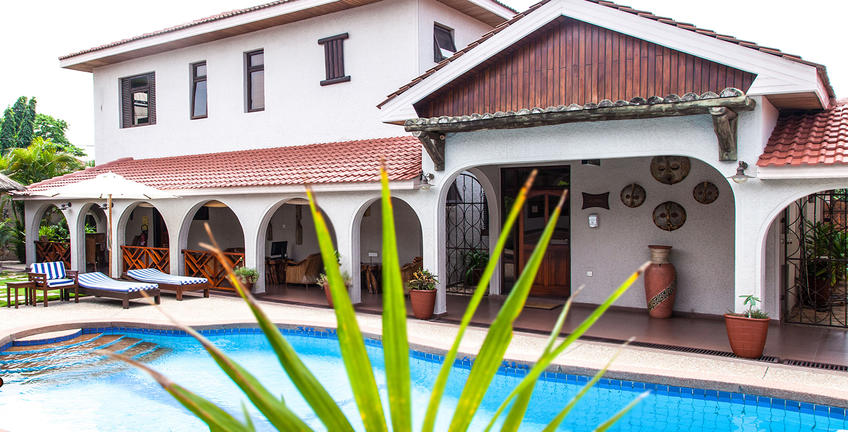 Your Stay
1 Night
Full Board Plus - Dinner, Bed, Breakfast, Lunch and Activities