COVID-19: ACCOMMODATIONS

Musekese Camp
| Kafue National Park
Perched on the edge of a spectacular lagoon hidden away from the outside world Musekese has made a name for itself with expert guiding, exceptional food and phenomenal wildlife. Explore this game-rich area by vehicle, foot, or boat along the emerald green Kafue River…

Musekese Camp has only five chalets, taking a maximum of ten people. There's a minimum of two guides on hand at any time, which means you are entirely assured of activities taken at your pace and interest. Rooms at Musekese Camp are spacious and comfortable with all the necessities. This includes en suite flushing toilets and on-demand hot water showers.
The wildlife viewing in and around Musekese is exceptional. Game numbers and the quality of sightings have improved year upon year thanks to increased protection and concerted habituation by Phil, Tyrone and the team. All the major predators are present, with leopard and lion very well represented. Elephant herds are always visible in the dry season months and the plains game is as numerous as it is varied from sable and hartebeest to zebra and puku (puku in their hundreds!). Birding is top-class, with hundreds of species recorded in and around the Musekese area.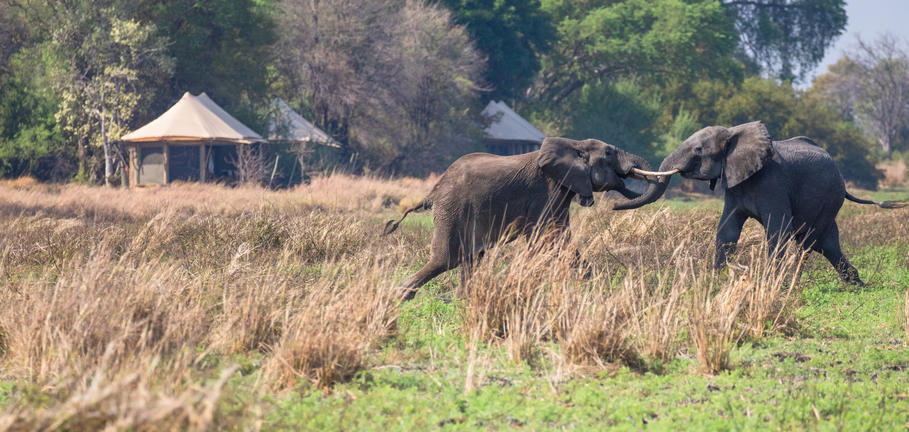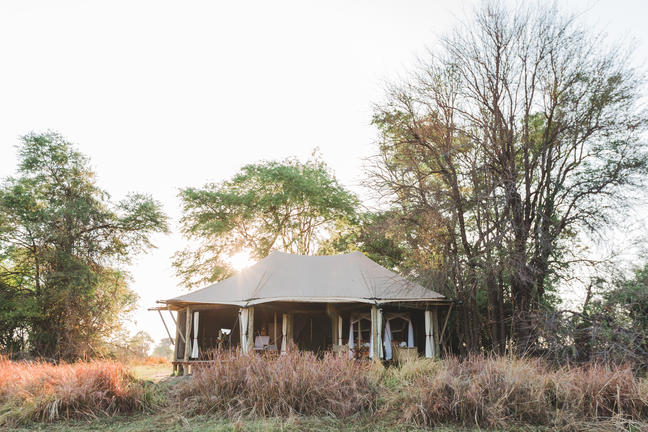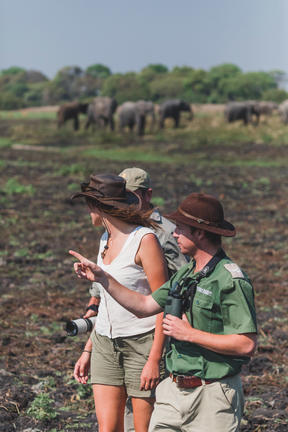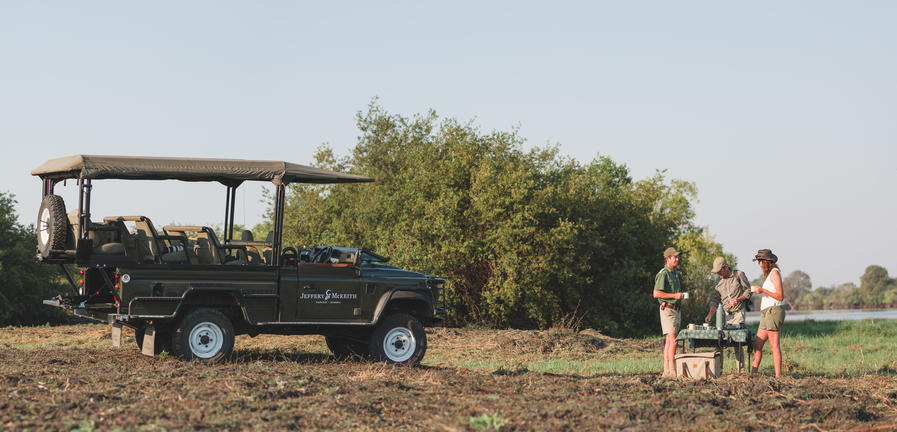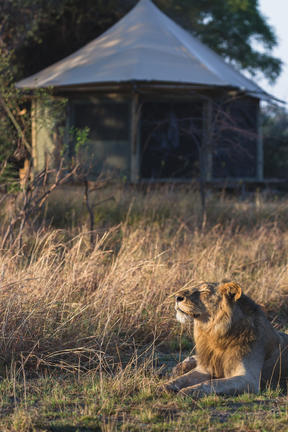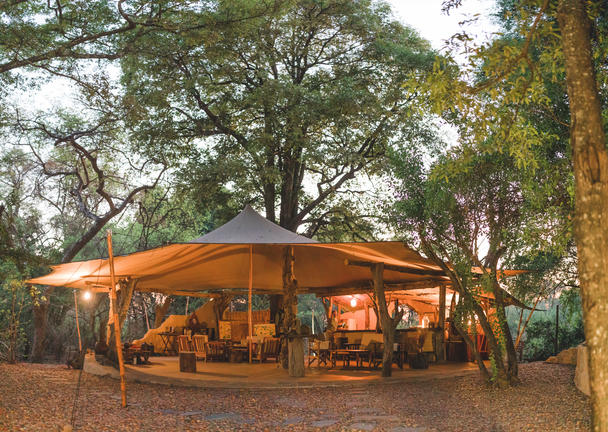 Your Stay
4 Nights
Fully Inclusive - Bed, All Meals, Fees and Activities
Tusk and Mane is an owner operated safari operation offering a back to nature wilderness adventure. Owners Kyle Branch and Luke Evans both have extensive experience and knowledge of both Zambia and the Lower Zambezi National Park and either Luke or Kyle will on hand to host each safari.The primary focus of a Tusk & Mane safari is the wilderness itself. An experience that takes you back in time to those legendary "Hemingway" escapades in a part of Africa that will reconnect you with nature and replenish your senses. They offer flexible safaris currently between two Fly Camps in the heart of the lower Zambezi national park. Kulefu Island and Chula Island are tucked away on remote Islands in the prime game viewing area near Jeki airfield. Game viewing is totally flexible but is primarily on foot or canoes; game drives, boat cruises and fishing are still very much on offer as well. The camps are simple with old style luxury camping, under the stars and around the campfire. The flexible safaris allow clients to experience the best of both worlds in this beautiful Zambezi Valley. A 4 night stay between the 2 camps is recommended. A third site, Rufunsa Valley should be opening in 2020.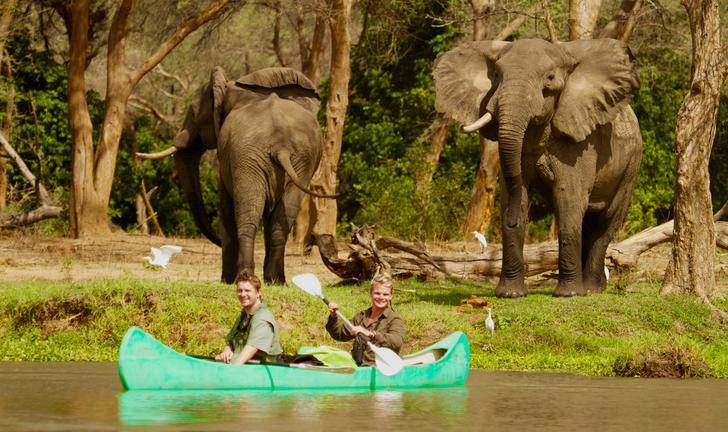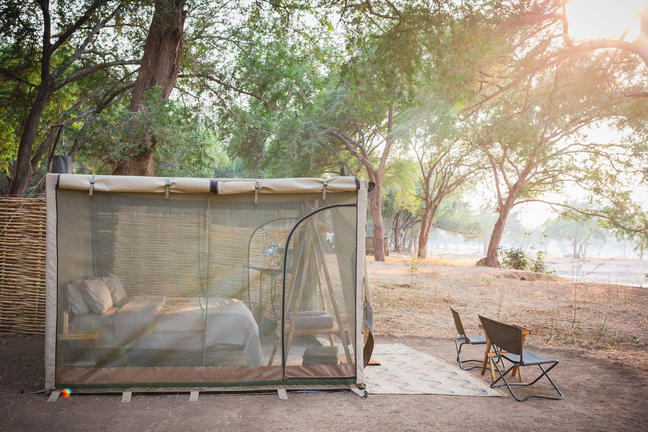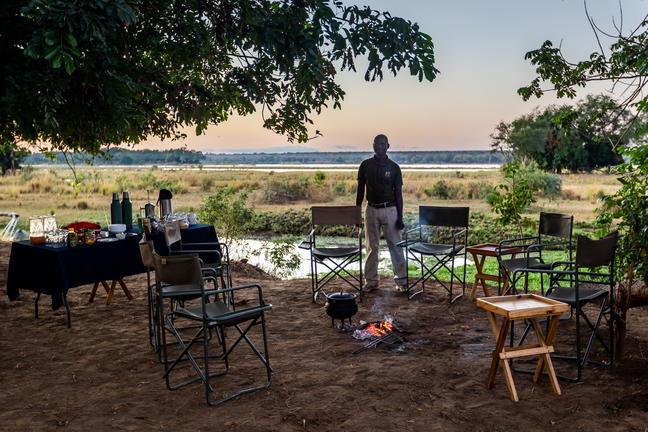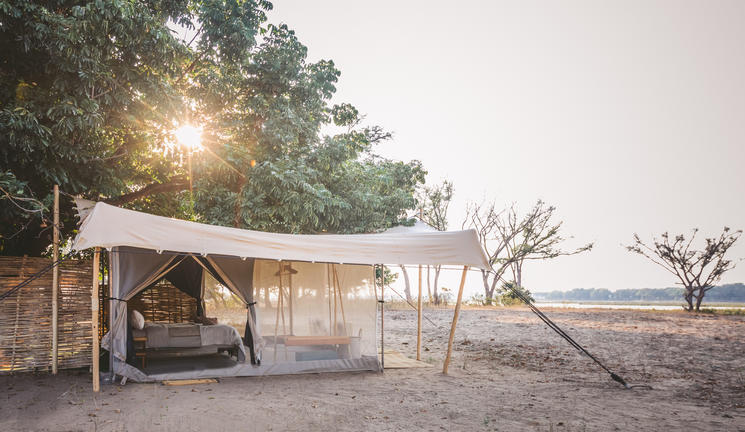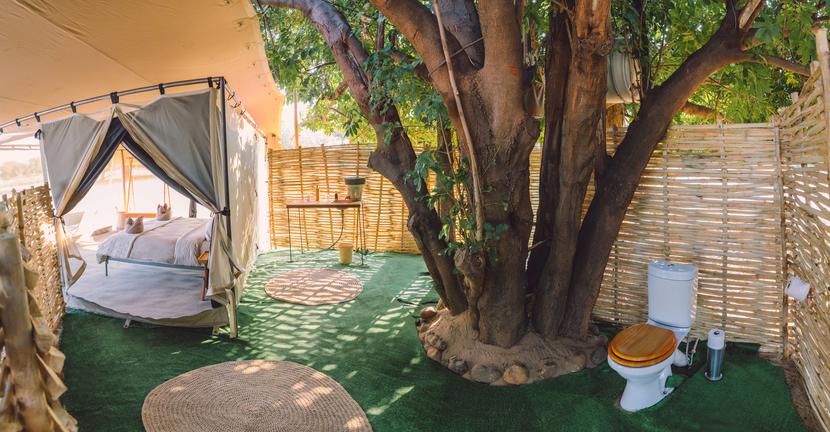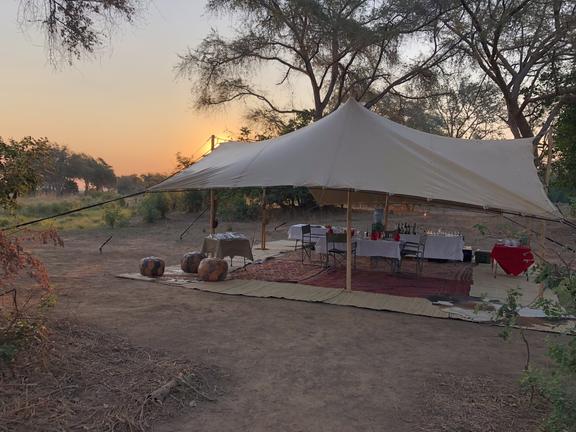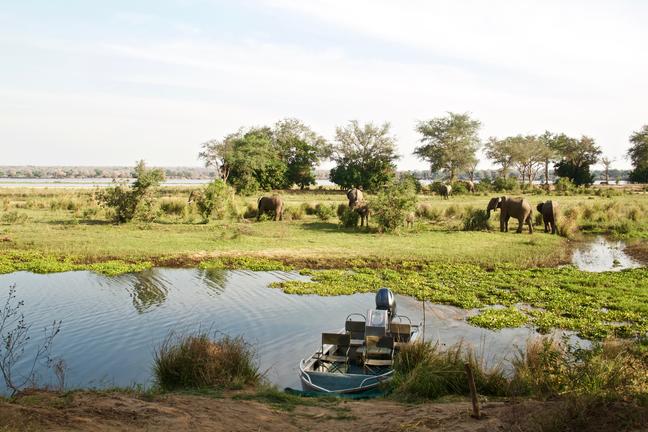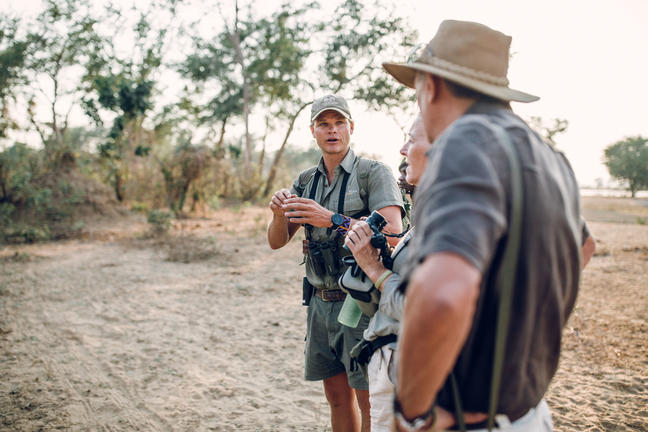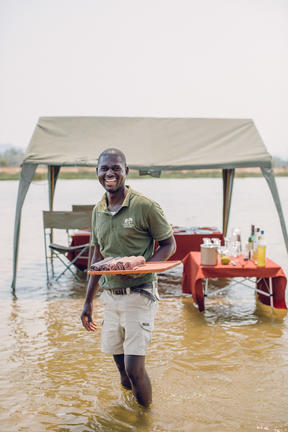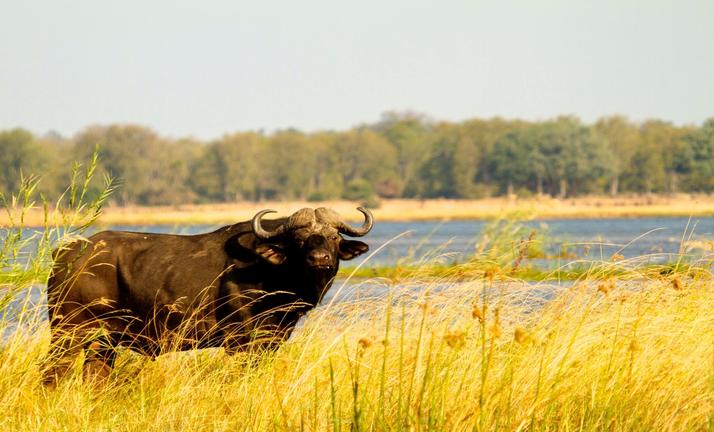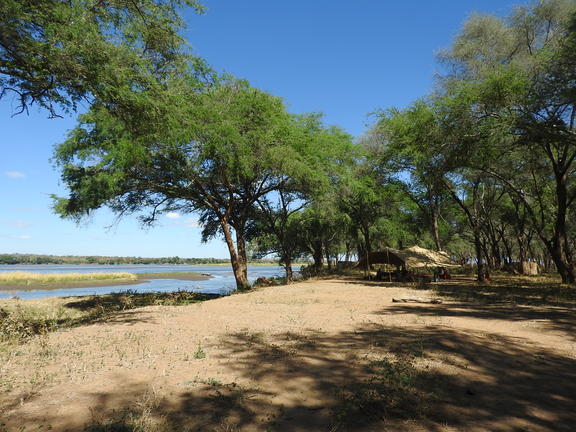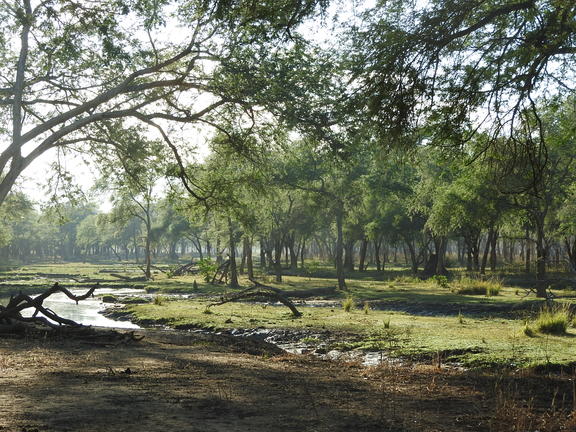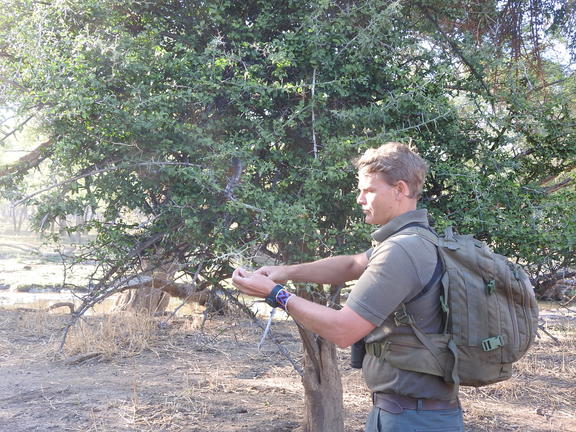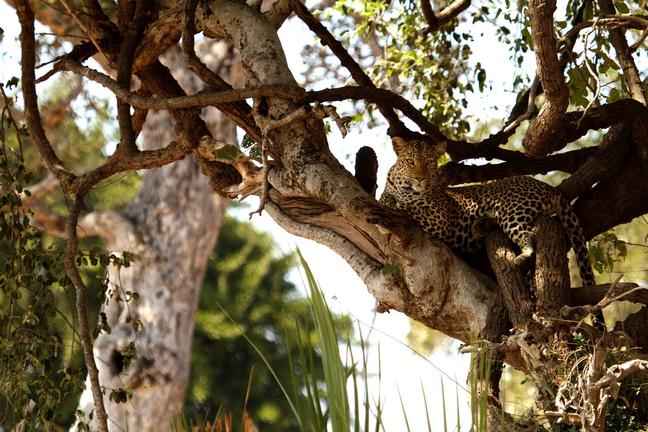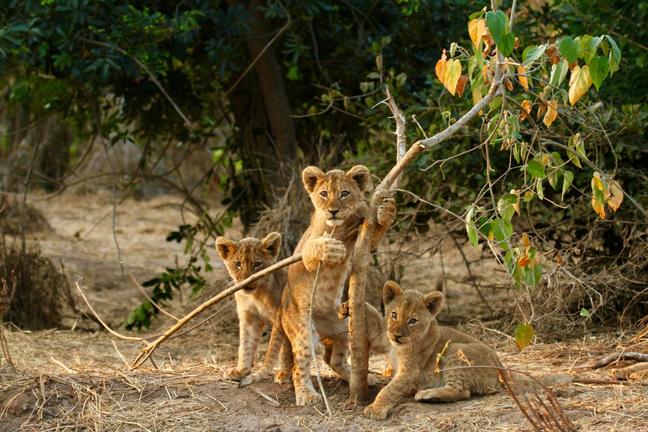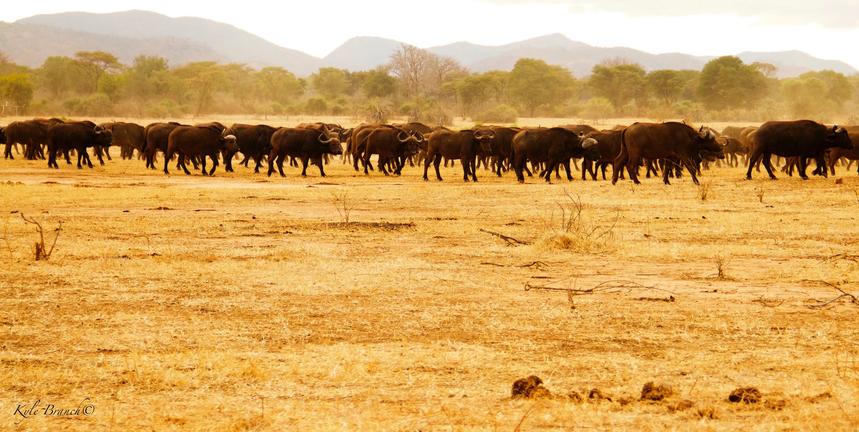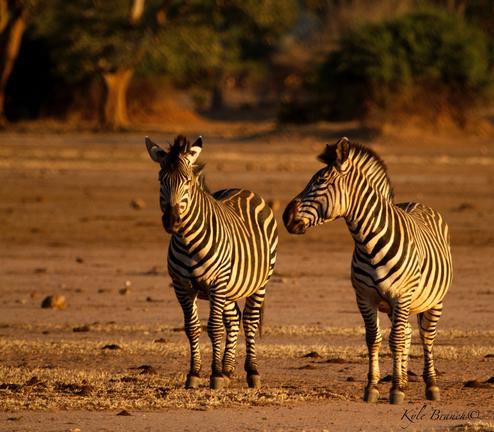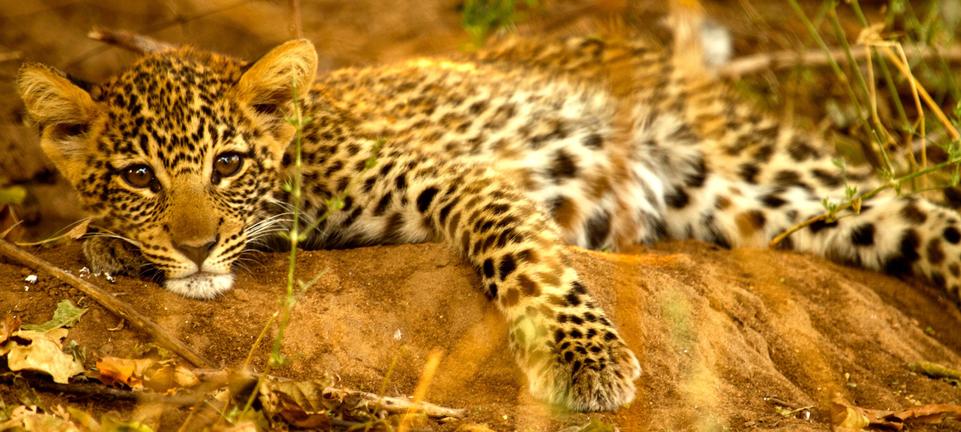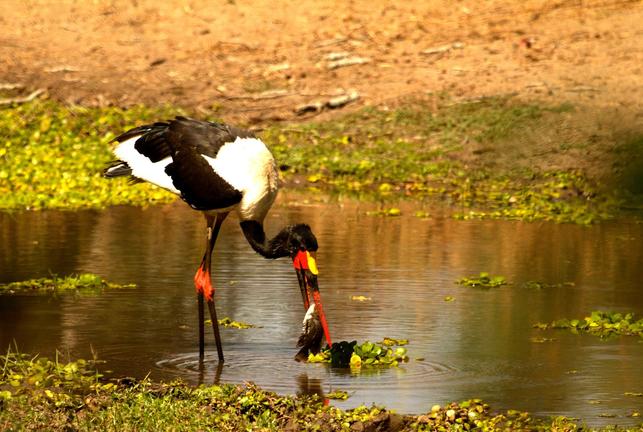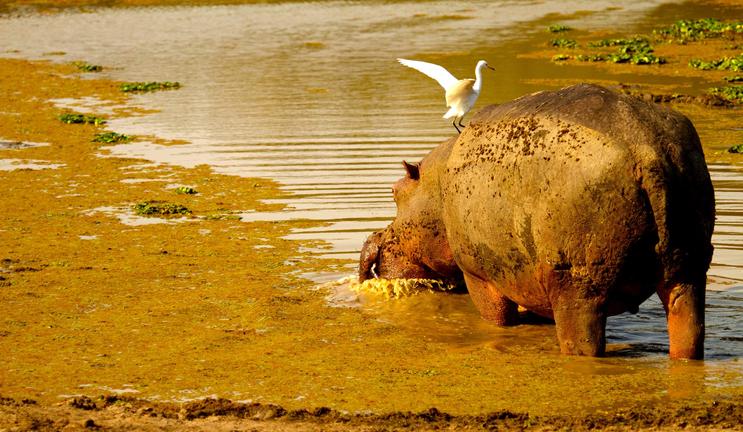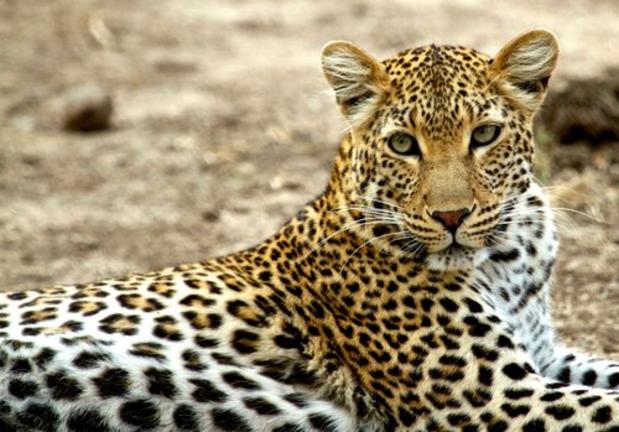 Your Stay
4 Nights
Fully Inclusive - Bed, All Meals, Fees and Activities
All Local Brands (Spirits, Wine and Beers) Included