Welcome to Eka, a contemporary style hotel that provides all the comfort, convenience and efficiency to the discerning traveler.
Ideally located along Mombasa road in Nairobi the capital city of Kenya, Eka Hotel has five meeting rooms designed to suit every occasion, complimented with stylish accommodation offering the best choice venue for your Business and Leisure stay.
The hotel is situated with convenient access to all the city's tourist attractions such as; Nairobi National Park, Karen Blixen Museum, National Museum, Bomas of Kenya and The Giraffe Center among others.
In addition, there is easy access to all key Government offices, corporate firms, diplomatic missions and industries. It also has easy reach to the city's main attractions, eateries and entertainment venues.
The hotel has 167 rooms offering superior rooms, executive suites and special needs rooms. Each Eka Hotel room is air-conditioned and equipped with:
- A flat – screen TV with satellite connection,
- Direct –dial international telephone
- Complimentary Wi-Fi access,
- Mini-bar
- Electronic personal safety deposit box
- Tea-and-coffee-making facility
- Hair dryers
- Iron and Ironing boards are available on request.
Facilities at the hotel include a restaurant, coffee shop, bar, gym, swimming pool, wellness center, lush gardens and meeting & events facilities.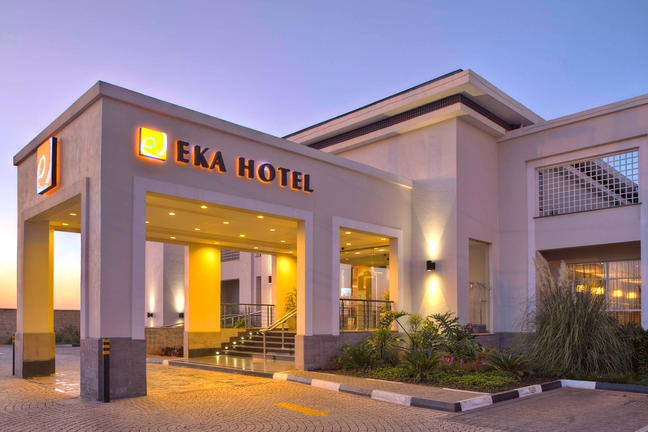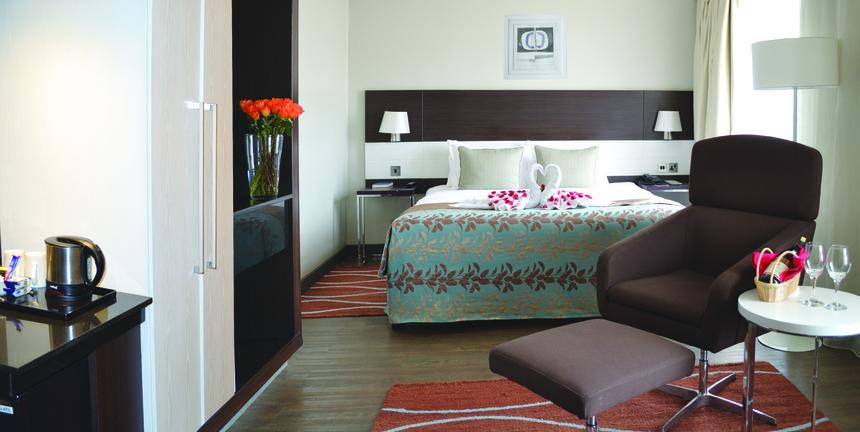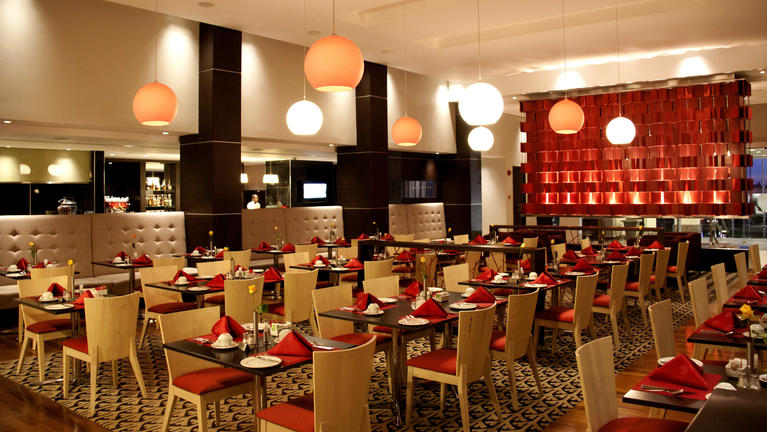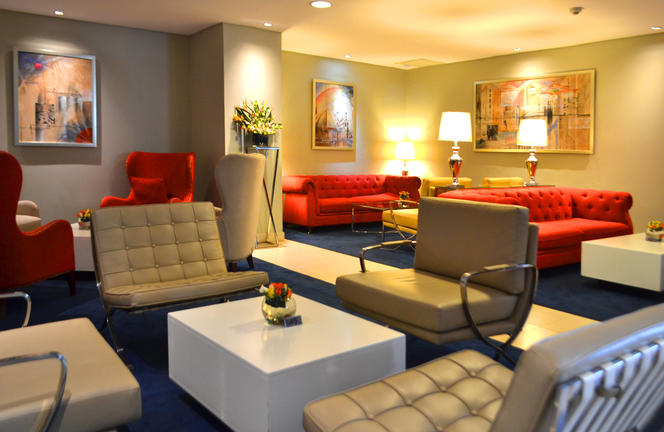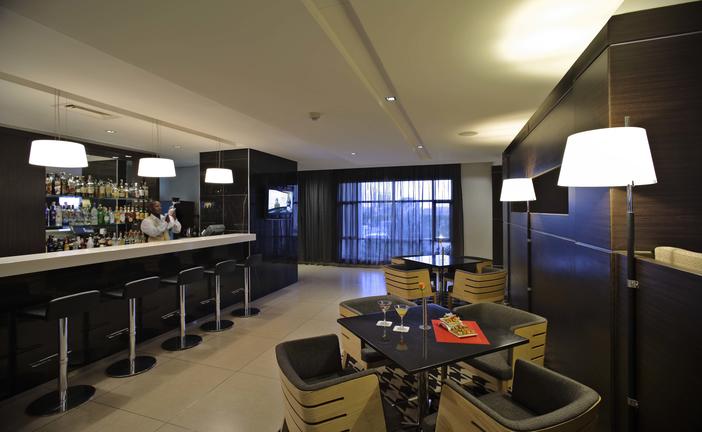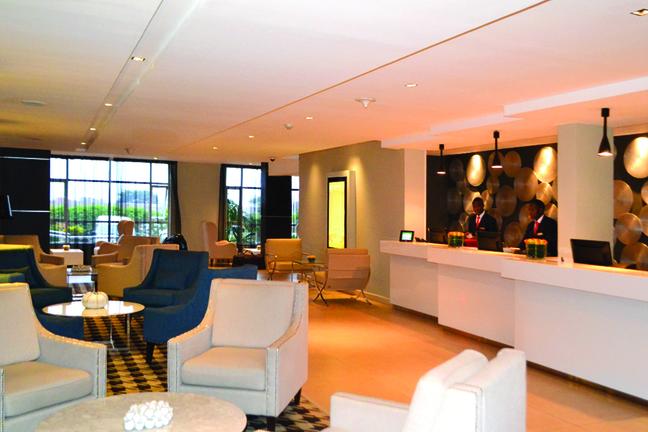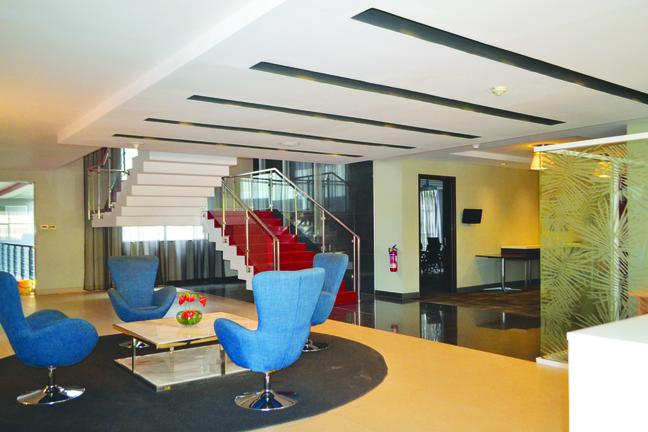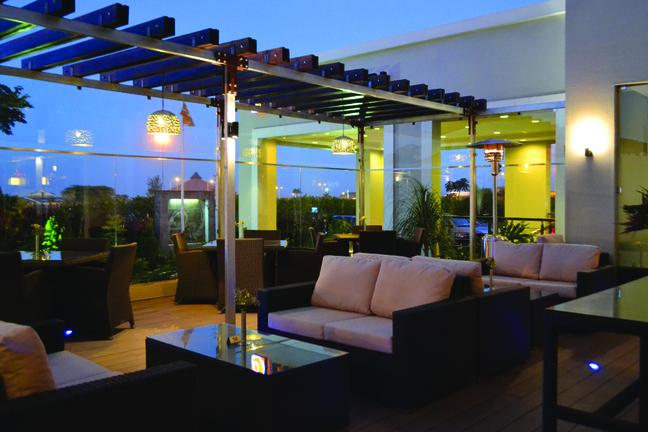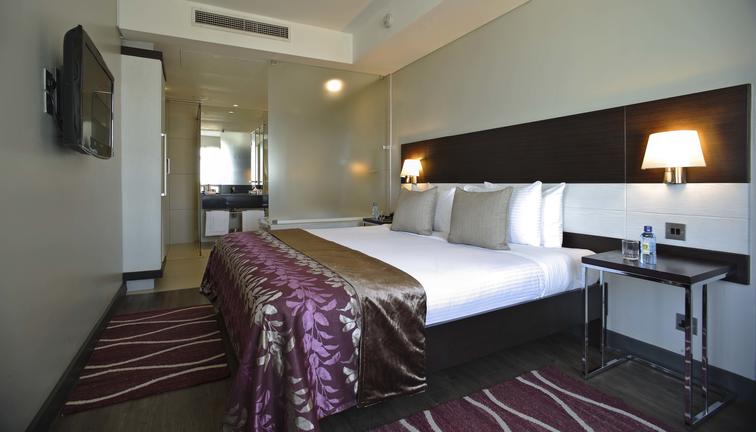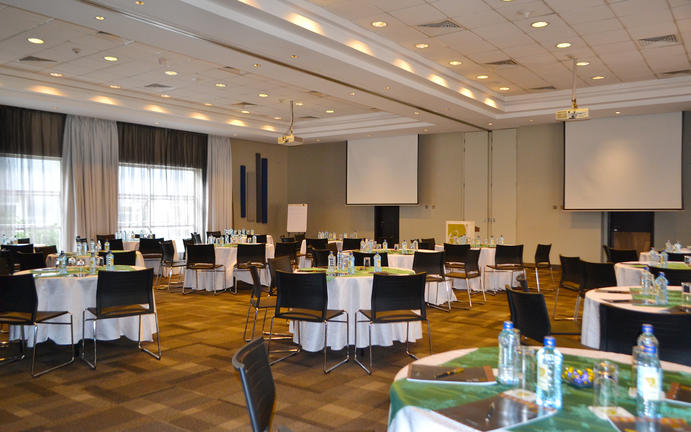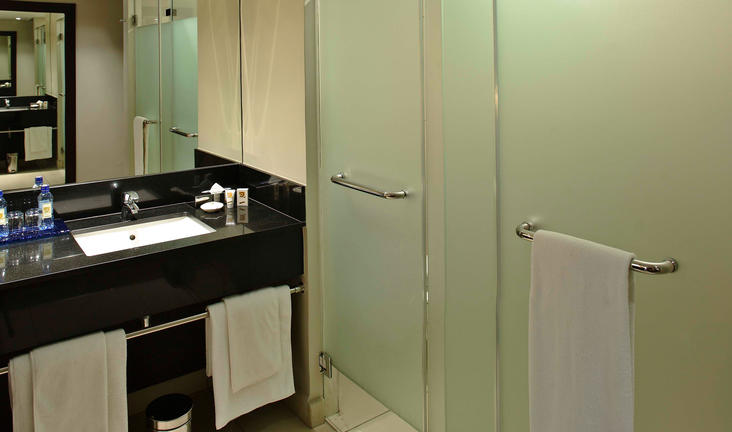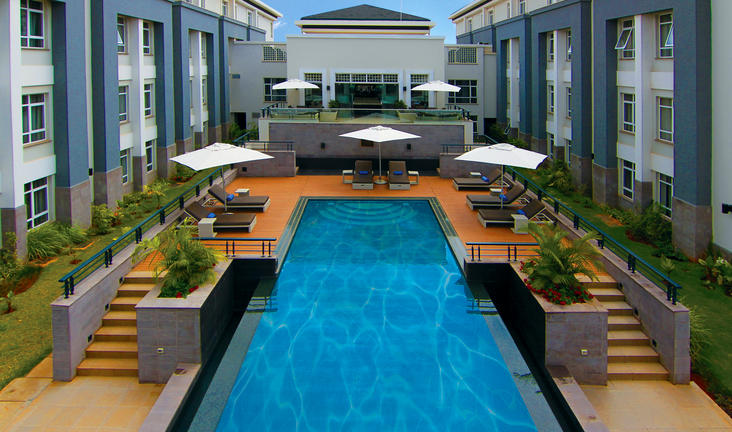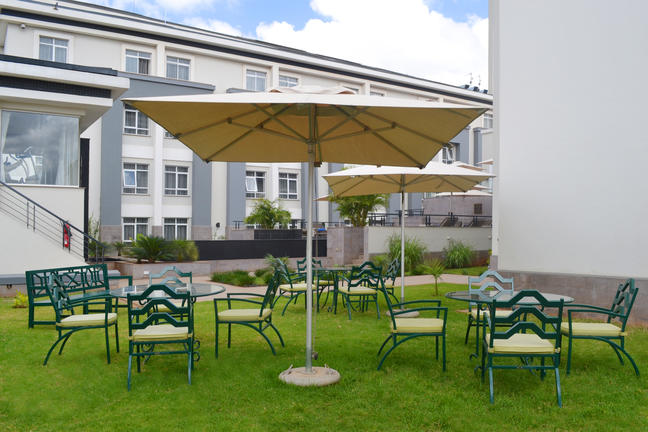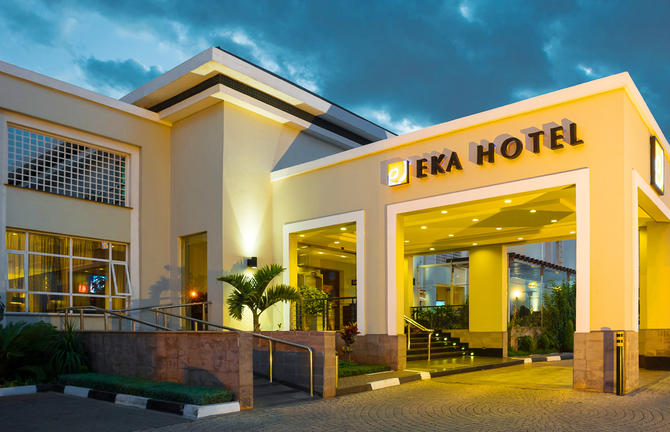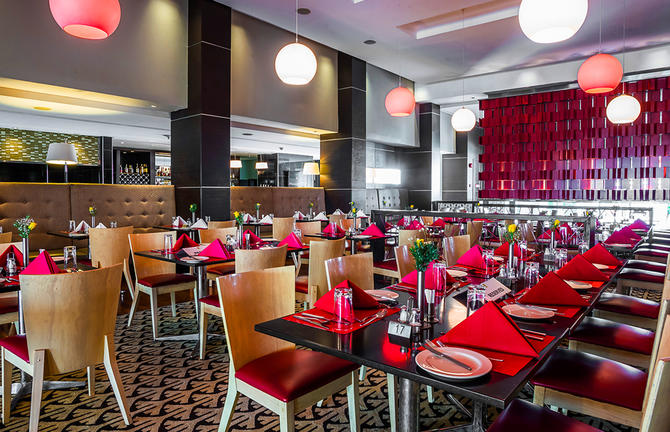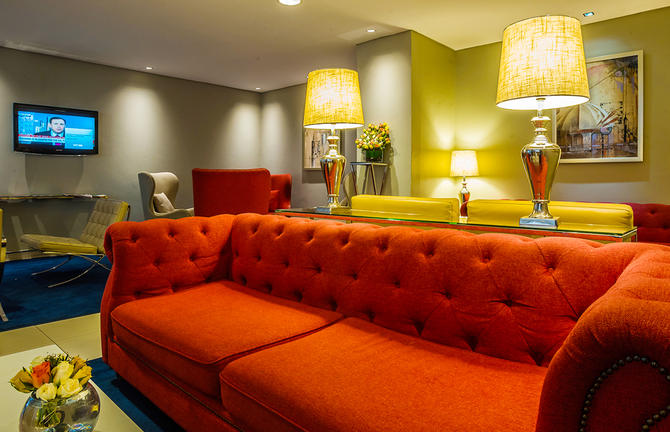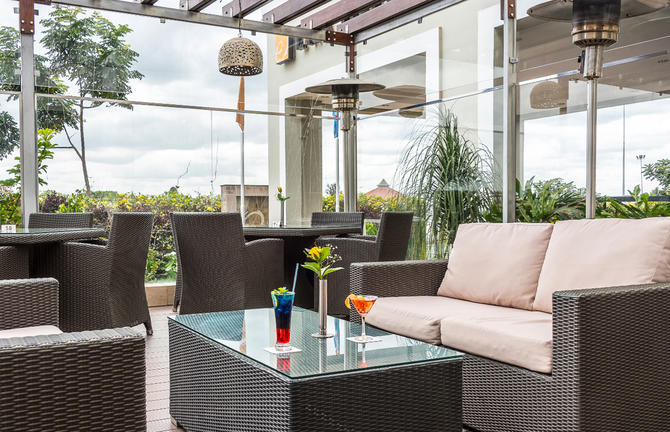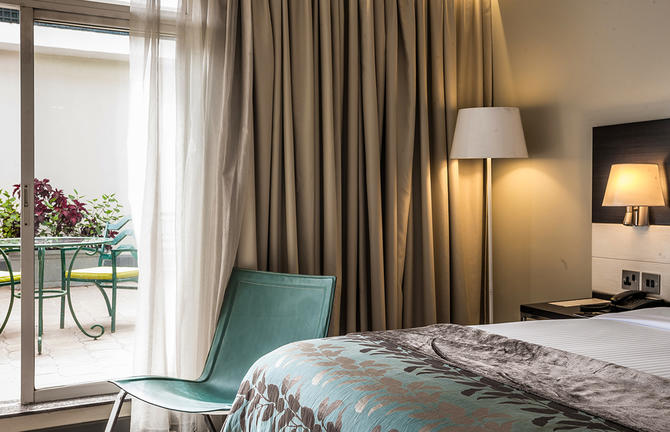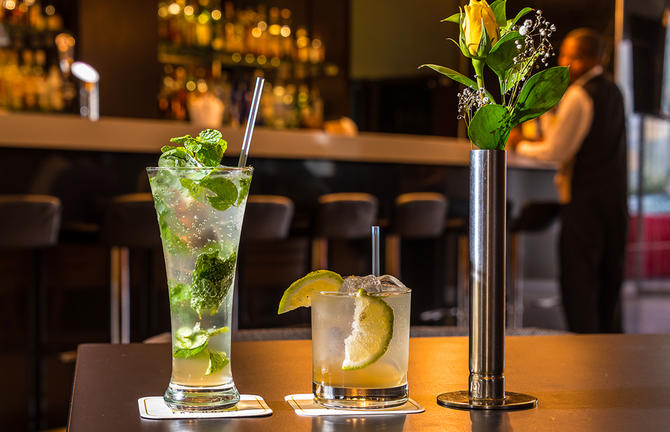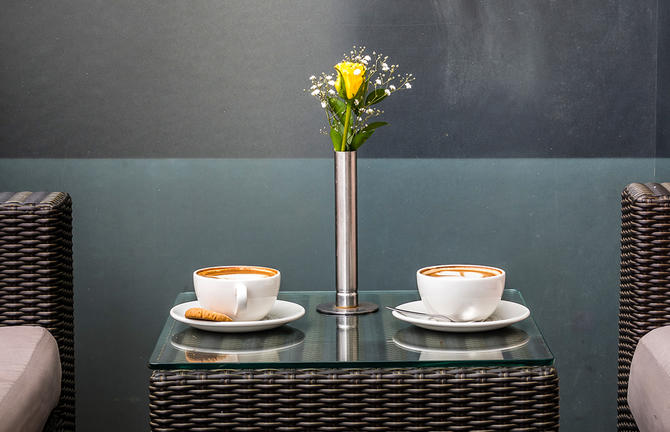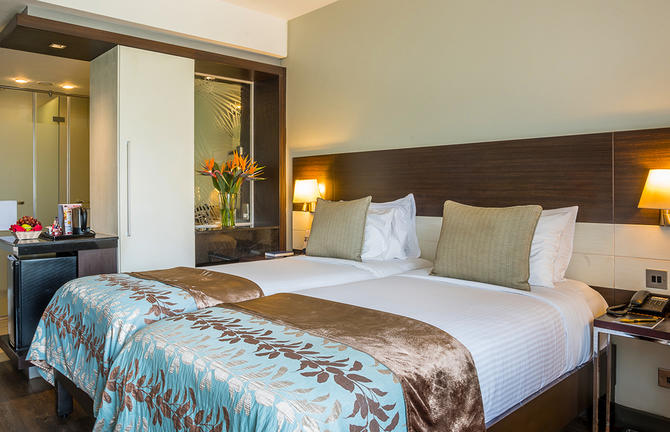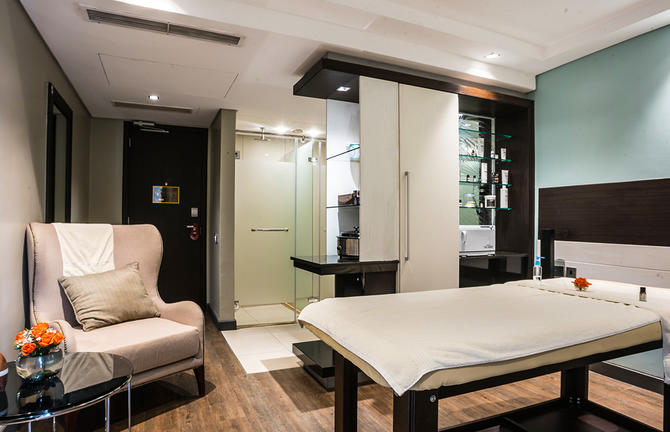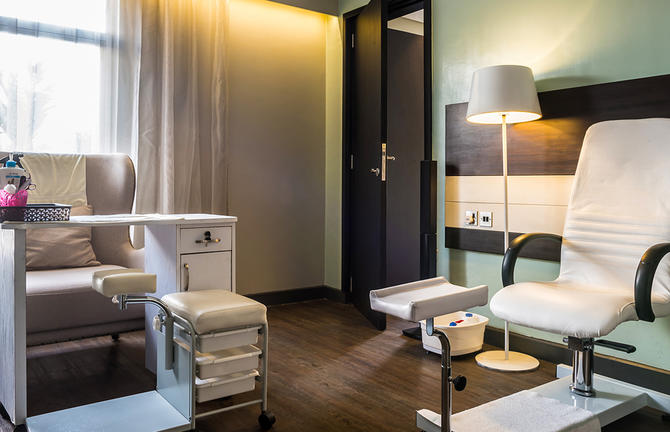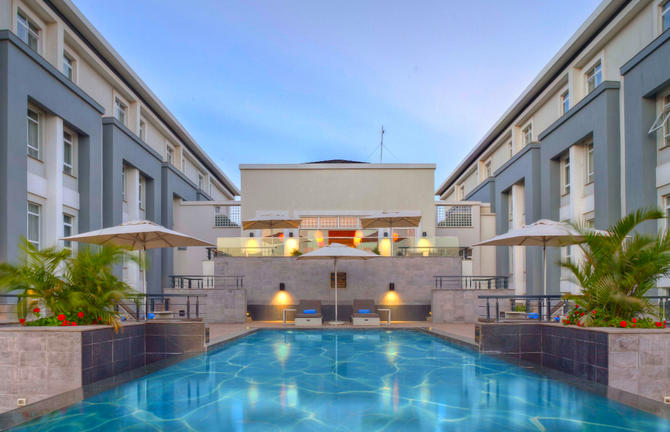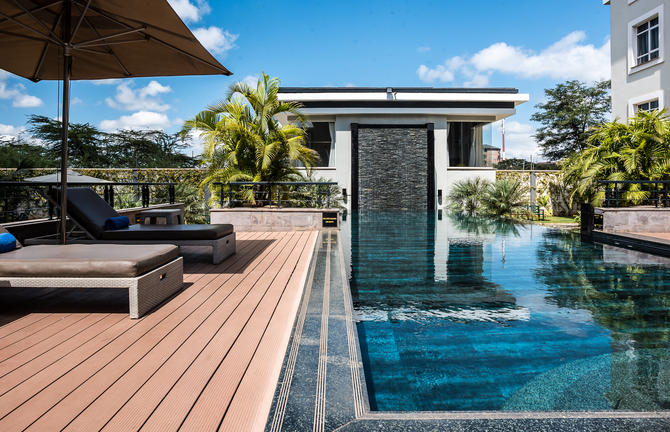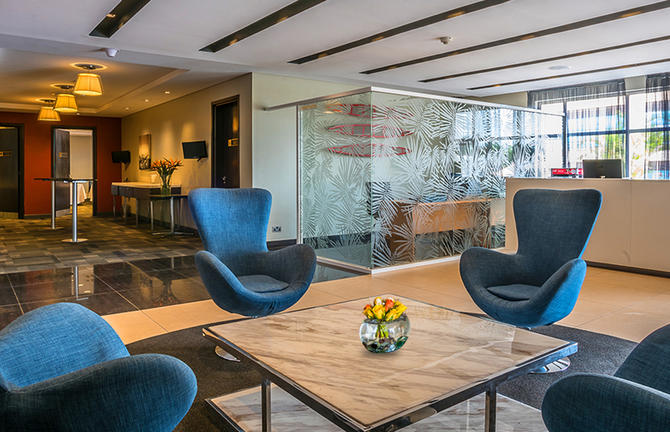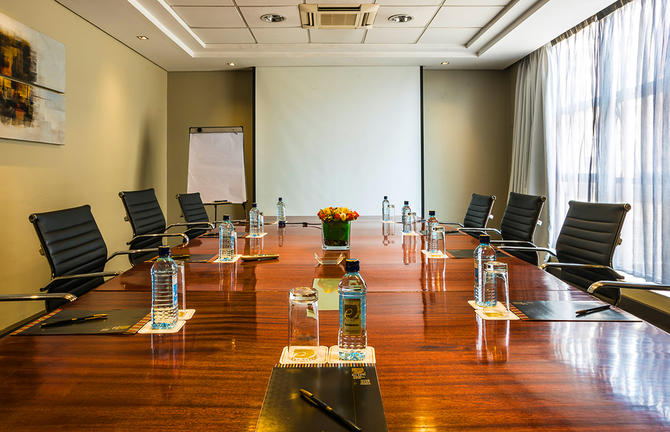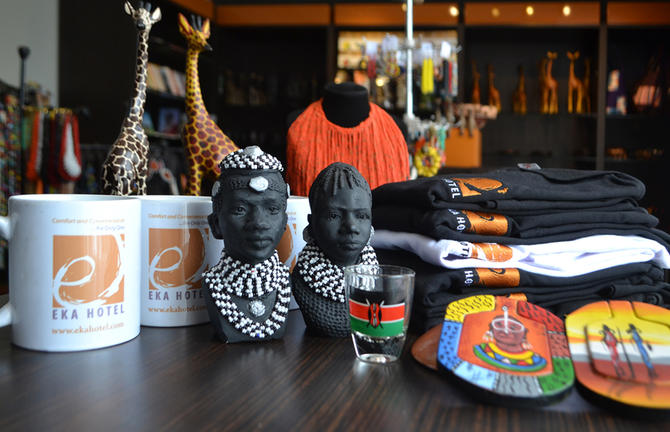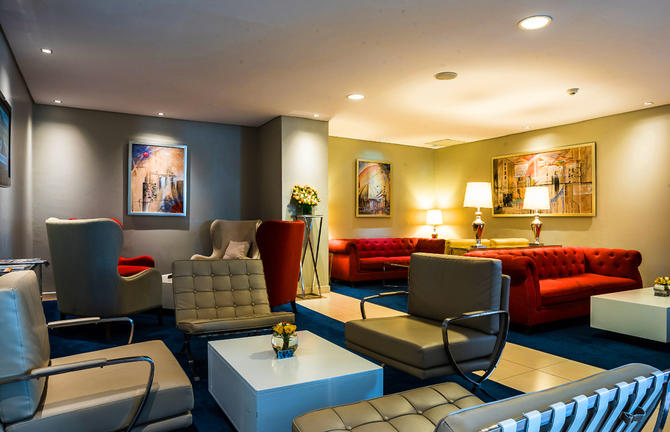 Your Stay
1 Night
Bed and Breakfast
Fast Facts
4 Star
Hotel
Spoken Languages: English
No. Rooms: 167
Special Interests: Leisure, Relaxation
Keekorok Lodge
| Masai Mara
Keekorok is located in the heart of the Maasai Mara National Reserve, in an area of permanent springs and lush grassland. Keekorok means abundance in the local Maasai language, and the area is often teeming with wildlife.
Accommodation comprises stone built, en-suite bungalows with private balconies. Most rooms overlook the Reserve and others look into the large garden. With spacious grounds, countless activities, a sparkling pool, fantastic food and a rich history as the oldest game lodge in the Maasai Mara, Keekorok is an unforgettable experience in the Maasai Mara.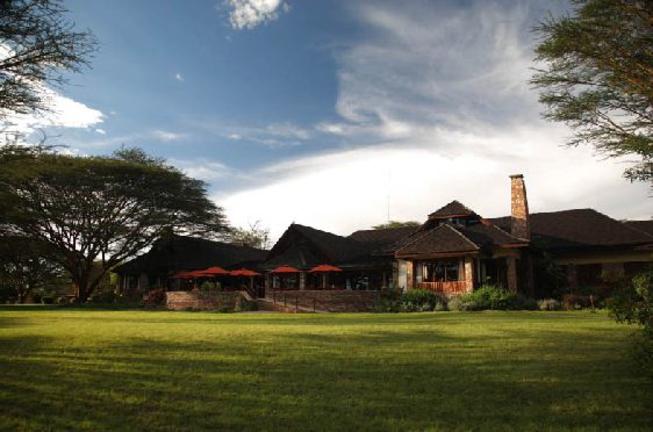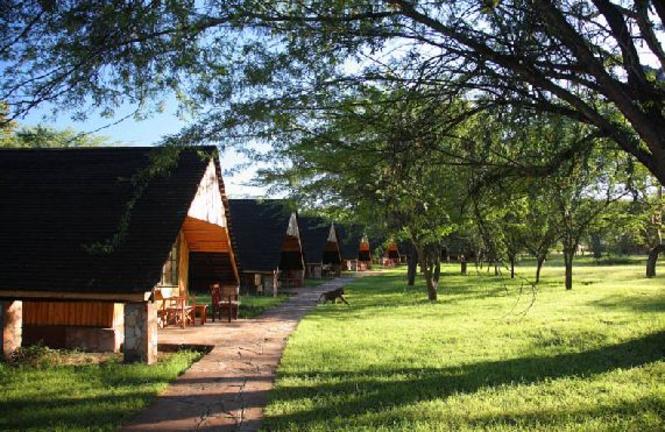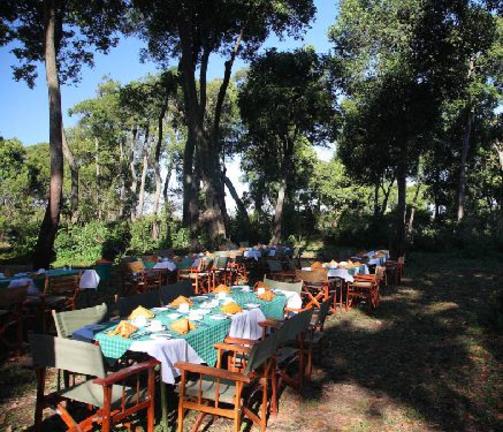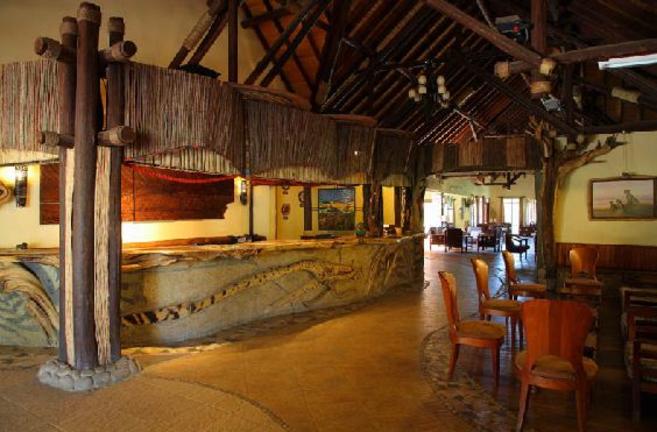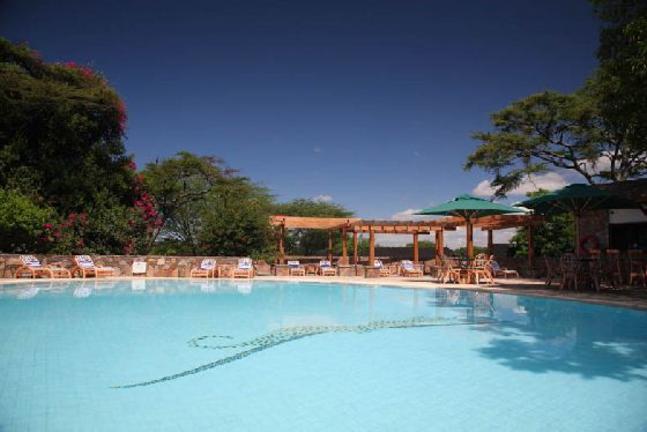 Your Stay
2 Nights
Full Board Plus - Dinner, Bed, Breakfast, Lunch and Activities
Lake Nakuru Lodge
| Nakuru
Situated inside Lake Nakuru National Park, Lake Nakuru Lodge is an eco-lodge that provides peerless views of wildlife and Lake Nakuru. Each guest rooms features a Wi-Fi, a flat-screen TV and a seating area. The lodge also includes an in-house restaurant and an outdoor pool. Guests can visit must-see sights such as Egerton Castle and Menengai Crater less than 50km away from the property.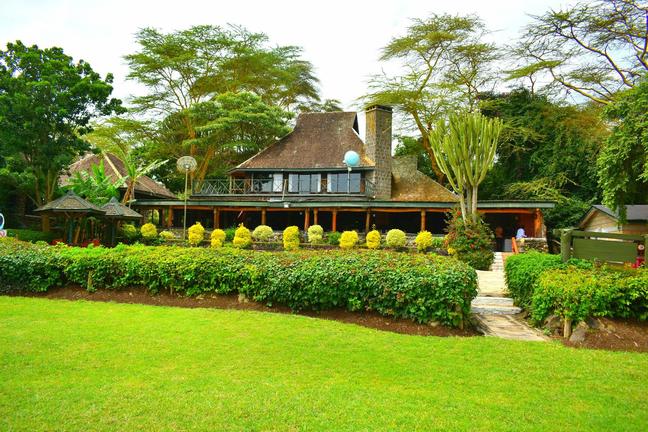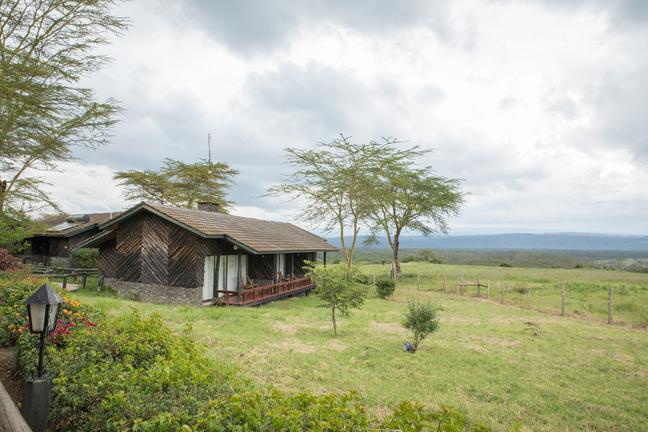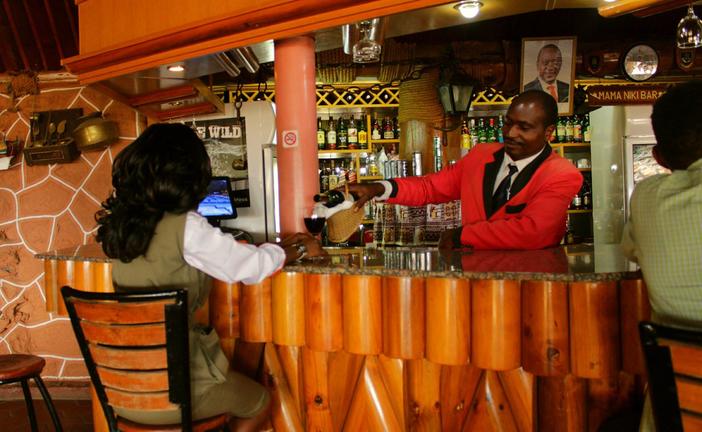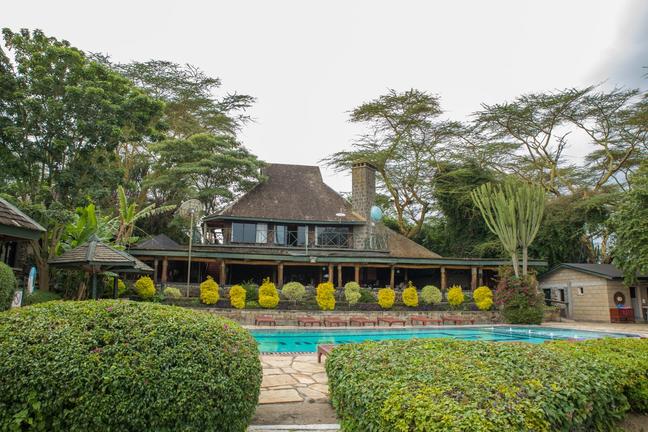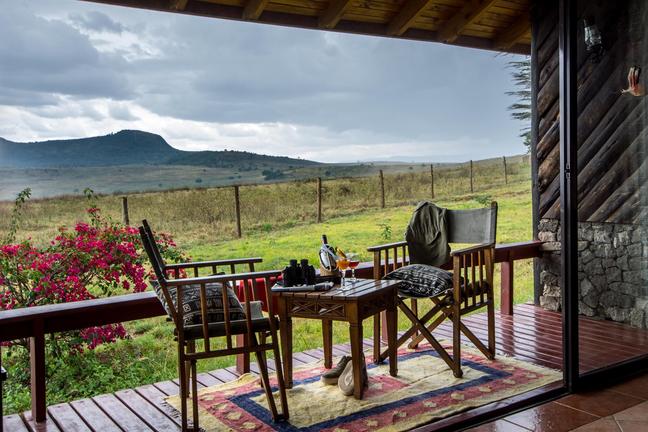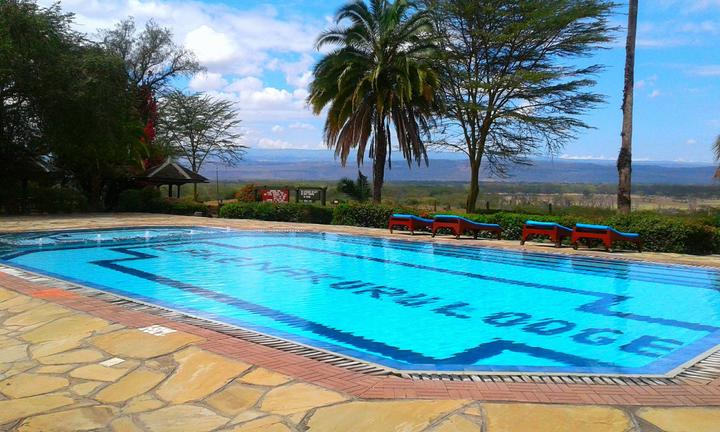 Your Stay
1 Night
Full Board Plus - Dinner, Bed, Breakfast, Lunch and Activities
Ol Tukai Lodge
| Amboseli National Park
Ol Tukai Lodge is one of the best spots in the world to watch elephants with the backdrop of Africa's highest mountain, Mount Kilimanjaro. Writers have described Ol Tukai and the surrounding Amboseli National Park as 'a home for the gods'. A place of rugged beauty, abundant water, lush green grass and forest, set like an oasis in the surrounding savannah shrubland. To crown it all, this is where you get one of the world's most awe-inspiring sights – dawn breaks and the sunsets over the 19,000-foot snow-capped dome of Africa's highest mountain!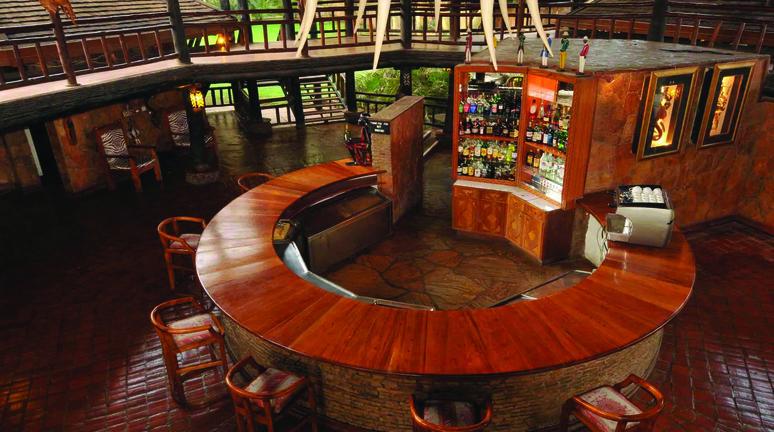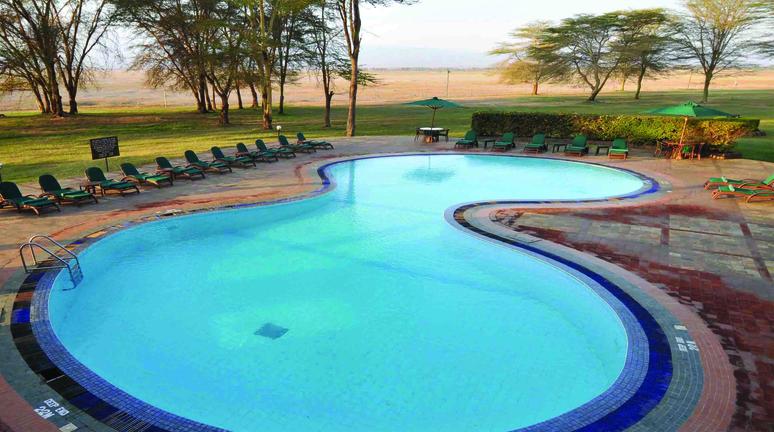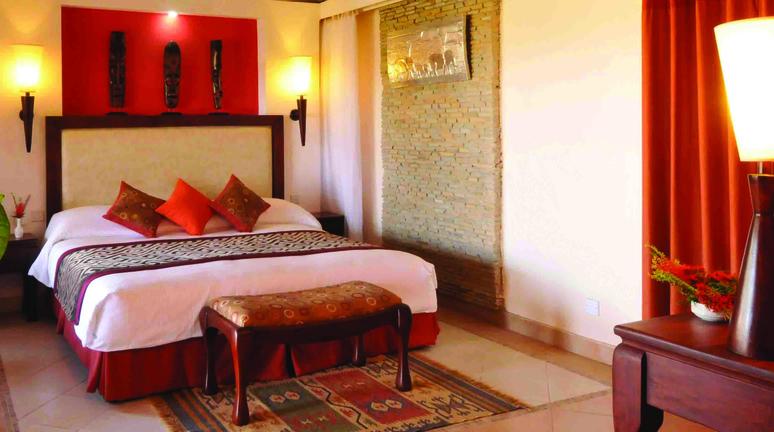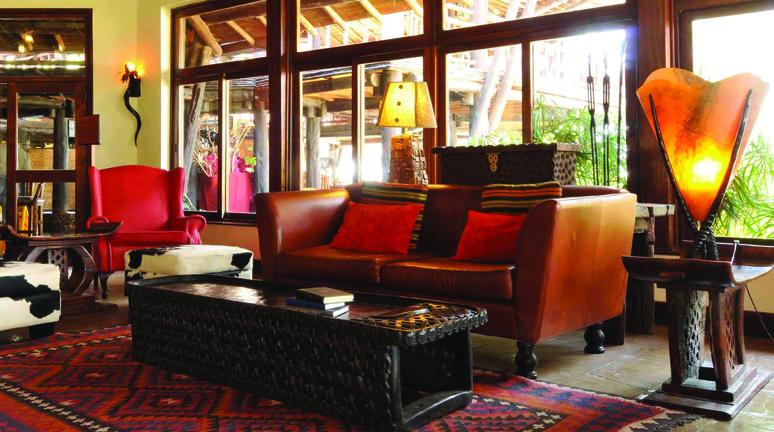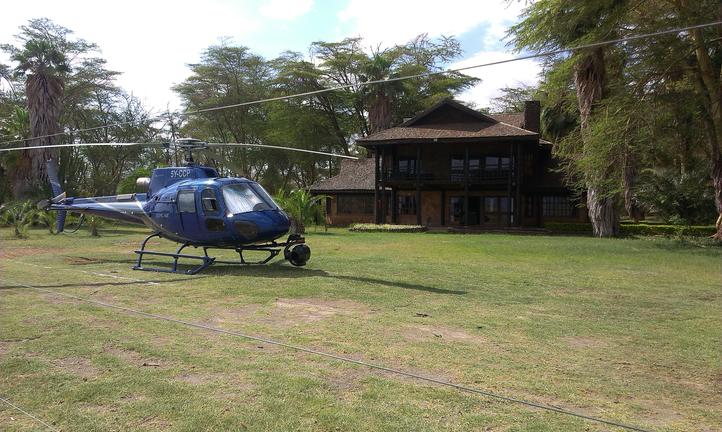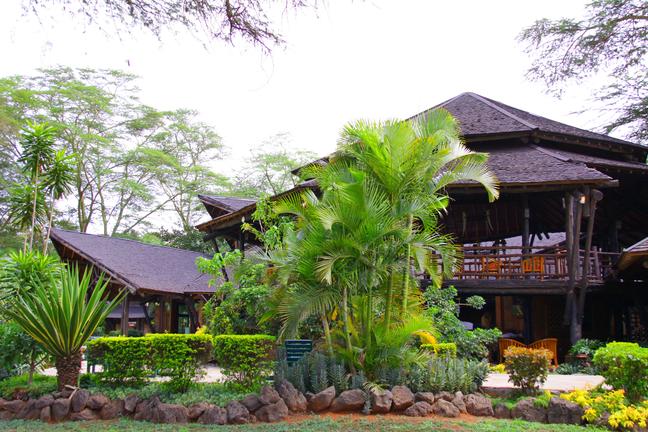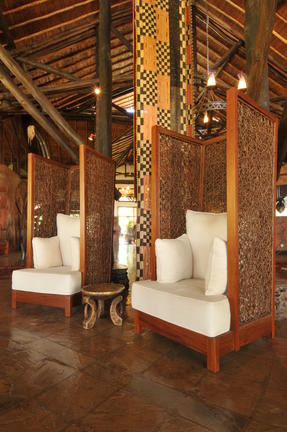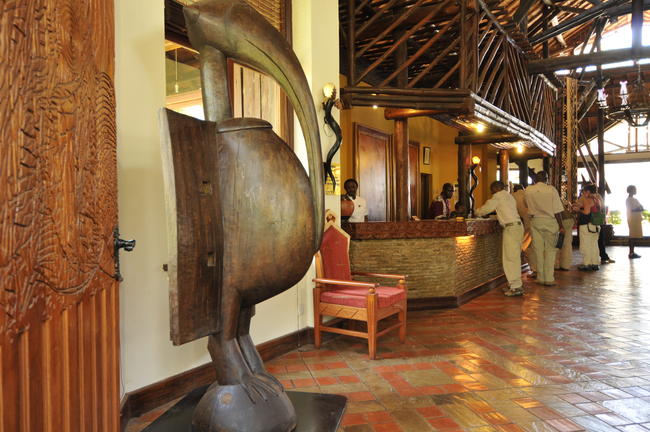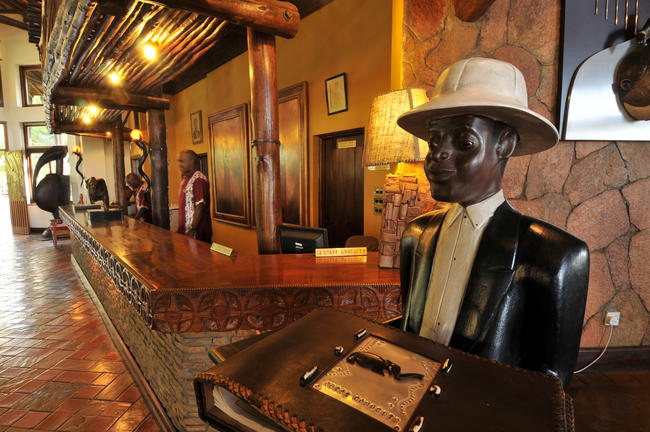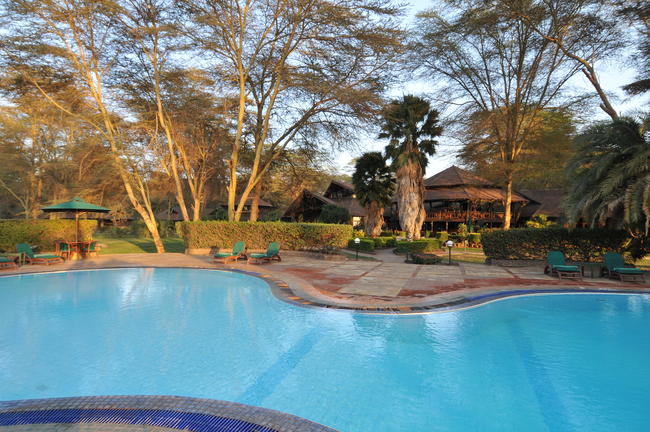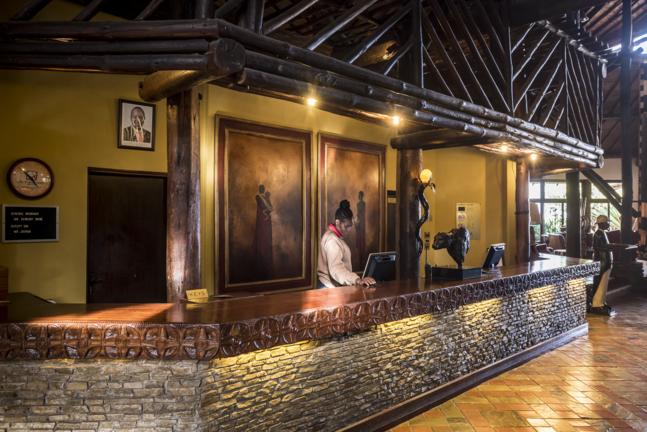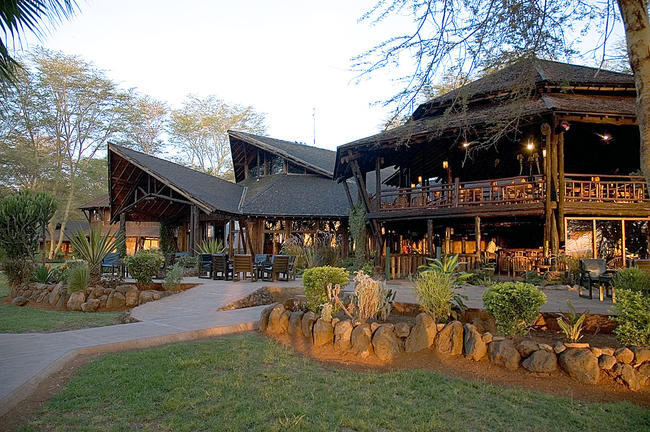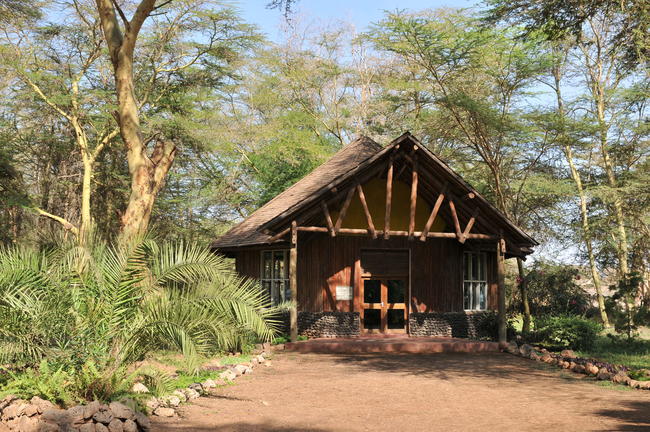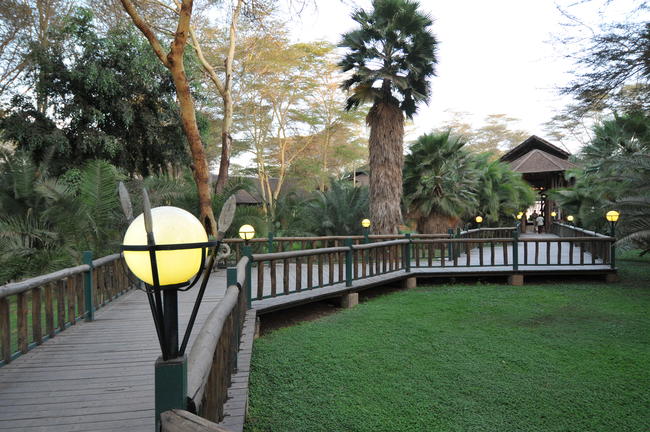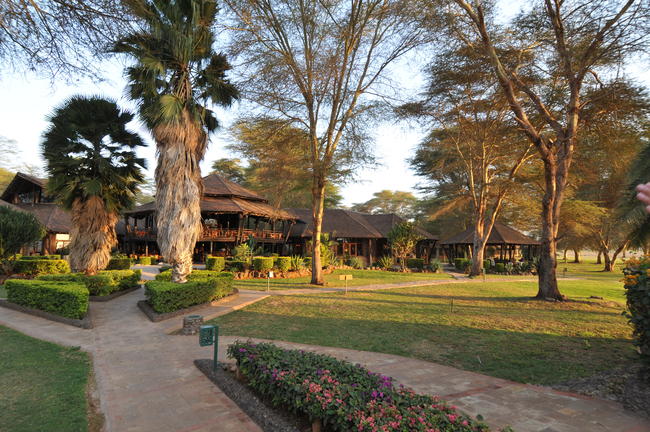 Your Stay
2 Nights
Full Board Plus - Dinner, Bed, Breakfast, Lunch and Activities
Fast Facts
4 Star
Safari Lodge
Spoken Languages: English, Swahili
No. Rooms: 80
Special Interests: Adventure, Battlefields, Big 5, Birding, Flora, History & Culture, Indigenous Culture / Art, Leisure, Relaxation, Wildlife
Lake Manyara Serena Safari Lodge
| Ngorongoro Crater
It is difficult to imagine a more spectacular setting for Lake Manyara Serena Safari Lodge – perched on the edge of the Mto wa Mbu escarpment with one of the greatest views over the Great Rift Valley and its soda lake, Lake Manyara. The lake is renowned among ornithologists for its masses of pink flamingos and great birds of prey, as well as the famous tree-climbing lions that inhabit the woodland that nestles between the lake and the Rift Valley.
The rich birdlife that is drawn to the lake is also the theme for the architecture and decor of the hotel – forms are graceful, curving and free flowing. Stylish plaster murals depicting bird migration patterns adorn the walls. also pays tribute to local architectural traditions with individual thatched circular buildings. The public areas include a dining room with indoor and outdoor seating, a bar, lounge and curio shop. A stunning swimming pool offers exceptional views of Lake Manyara. The lodge has 67 good-sized bedrooms with private verandas which share this breath-taking view.
Activities include daily excursions to the Great Rift Valley and Lake Manyara National Park, walking safaris, mountain bike and canoe safaris, mountain climbing, nature walks and traditional dance performances in the evenings. The lodge is a favourite of young clients seeking adventure activities and of those looking for a safari experience that is different from the usual one and which brings the visitors into close contact with nature and wildlife.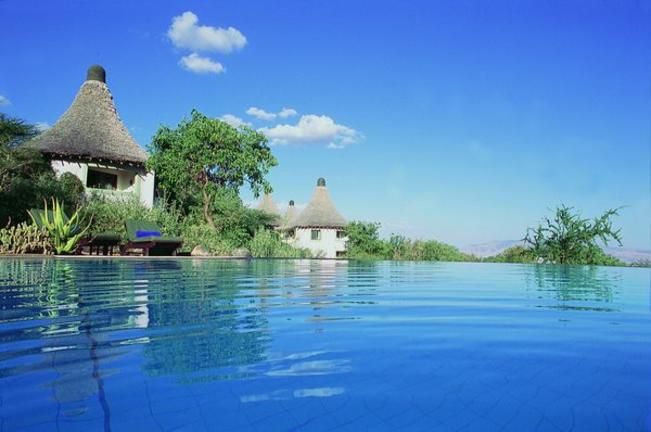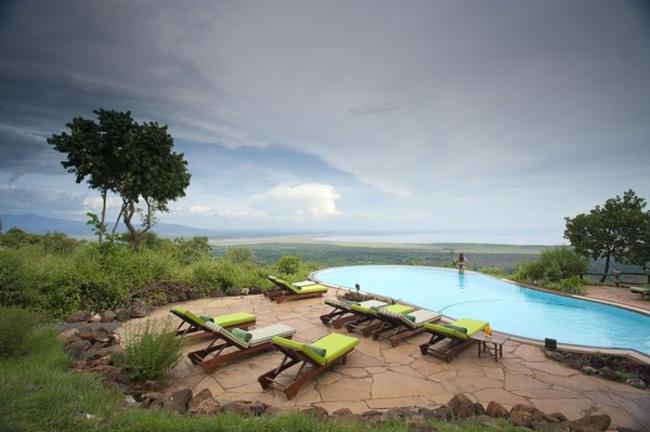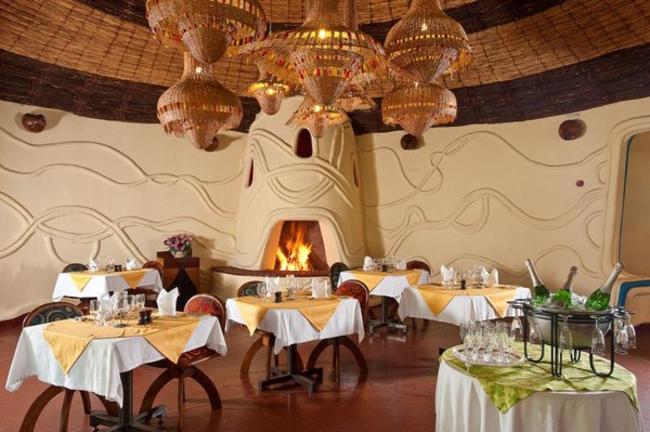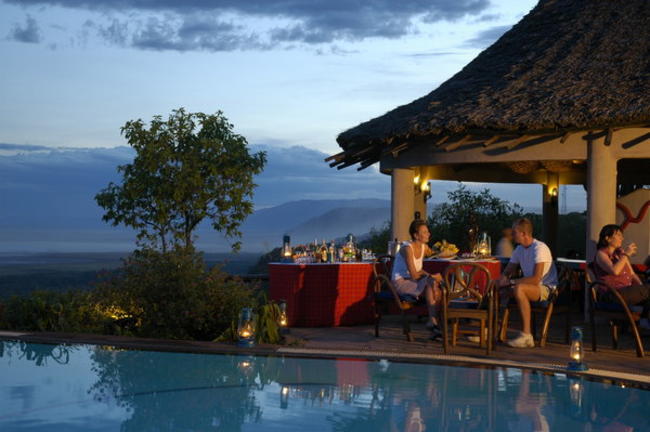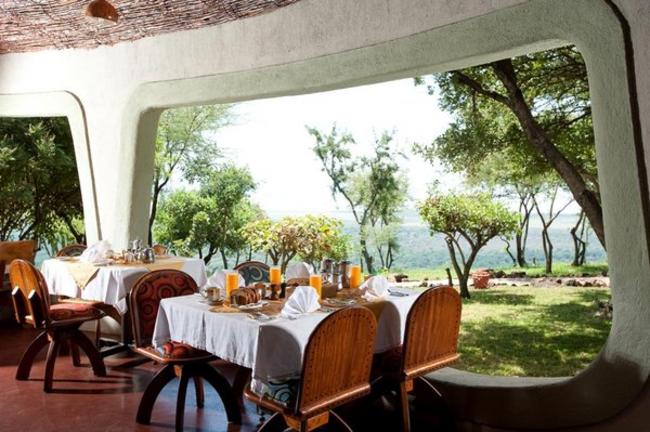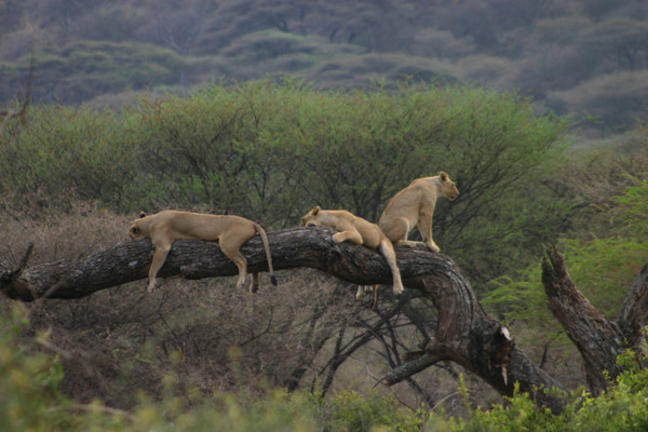 Your Stay
1 Night
Full Board Plus - Dinner, Bed, Breakfast, Lunch and Activities
Serengeti Serena Safari Lodge
| Central Serengeti
Serengeti Serena Safari Lodge is situated high a tree clad ridge, commanding panoramic views across the Serengeti. The lodge is a fusion of traditional African architecture and modern style. Centrally located adjacent to the Western Corridor and Grumeti River, the lodge has been designed to blend completely into the living landscape. A series of traditional domed rondavels are widely spaced throughout the grounds, which are cooled by groves of acacia trees and watered by sparkling streams. On the very edge of the ridge is a pool, which looks out over the endless plains. The lodge has been styled to offer a showcase of cultural performance, heritage and traditional art, illustrated by the lavish Makonde carvings which decorate the rooms and the stunning domed dining room.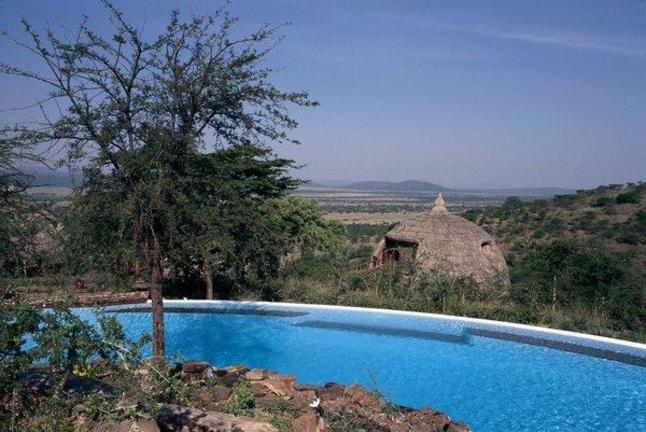 Your Stay
2 Nights
Full Board Plus - Dinner, Bed, Breakfast, Lunch and Activities
Ngorongoro Serena Safari Lodge
| Ngorongoro Crater
Perched on the jagged rim of the crater, wreathed in morning mist, camouflaged in river-stone and cloaked in indigenous creepers, the Ngorongoro Serena Safari Lodge is a triumph of ecological and architectural fusion. Sensitively constructed so as to take nothing from its environment whilst affording endless vistas over the heat-shimmering reaches of the crater below, the clustered boulder-built buildings of the Lodge hug the crater rim, linked by rope-lashed timber walkways that skirt the buttressed roots of ancient, liana-hung trees.
The interior, radiating out from the primeval log fire glowing at the heart of the Lodge, blends the concentrated hush of a game-viewing hide with the ochre, rust and charcoal images of a prehistoric cavern. Lit by flaming wall-lanterns, clad in gigantic volcanic boulders and decorated by the iron spears, bright-beaded robes and intricately carven artefacts of the Maasai, the Lodge is a unique blend of world-class luxury, timeless volcanic splendour and ethnic style. As for the views, from lilac-streaked sunrise, to indigo star-studded night, the immeasurably ancient Ngorongoro Crater delivers a theatre of vistas, most unchanged since the dawn of time.
Strung around the crater rim, each with its own rock-enclosed balcony, the rooms feature brass lamps, embossed leather headboards, wildwood mirrors, Maasai carvings and flamboyant prehistoric wall motifs depicting fleeing giraffes, stylised gazelle and plunging buffalo. Each room draws on a cave-grey, indigo-blue and jasper-red colour-scheme, is fully air-conditioned and enjoys uninterrupted views over the Crater's unmatched splendour.
At the end of an action-packed day, guests can also follow a gentle nature trail that loops around the Lodge through moss-hung glades and plunging ravines, take a guided walk to the Crater's rim, relax with a herbal massage, or watch as the burning sun sinks behind the mountains from a unique vantage point on the craggy heights of the Crater's rim.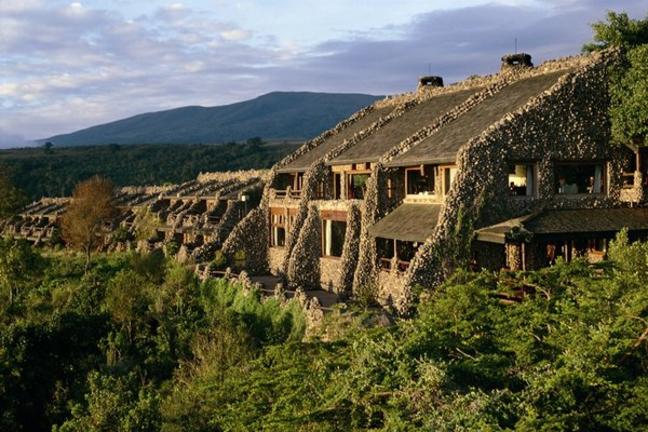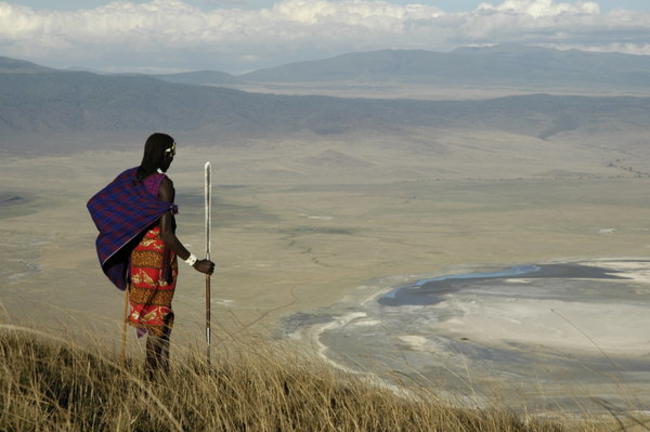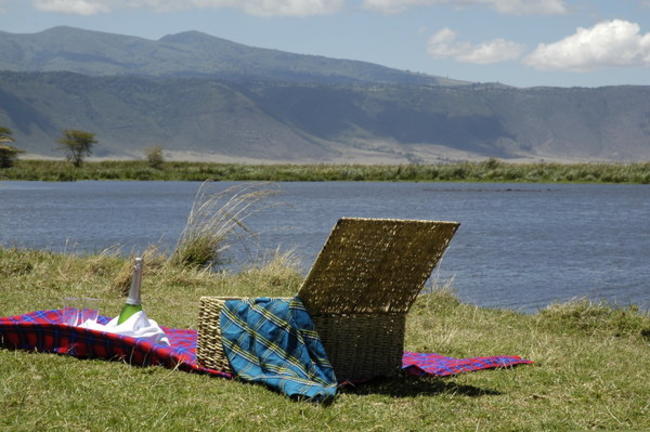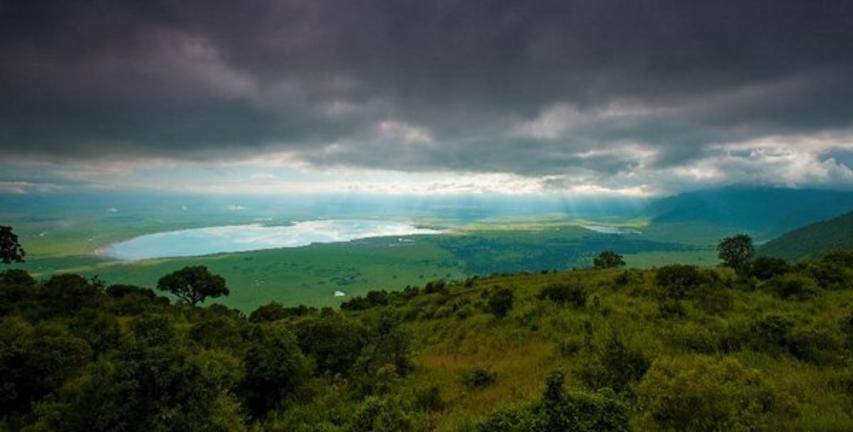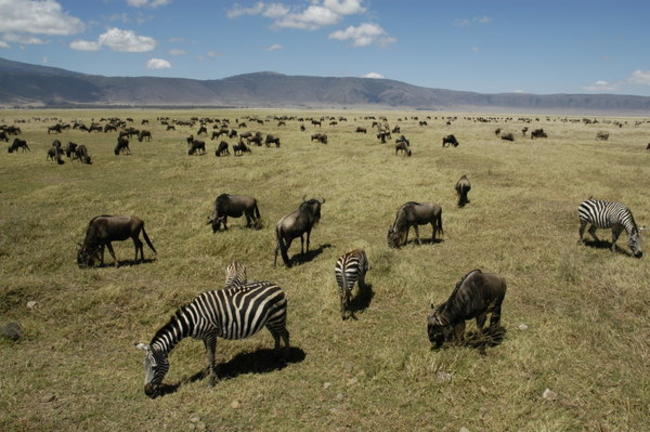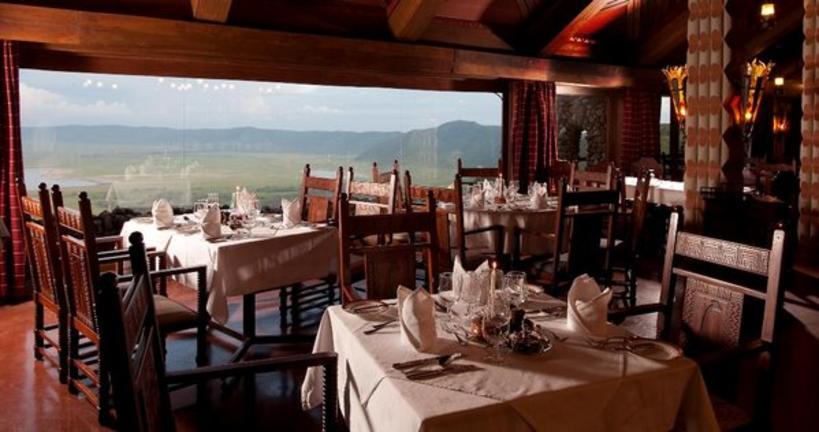 Your Stay
2 Nights
Full Board Plus - Dinner, Bed, Breakfast, Lunch and Activities
Tarangire Sopa Lodge
| Tarangire National Park
Tarangire National Park is one of Tanzania's best-kept secrets. Close to the town of Arusha and hosting Tanzania's highest concentration of elephant population in Africa, perhaps than anywhere else in the world. It has a horizon dominated by the magnificent baobab trees, Legend says that baobab tree once angered God and it was thrown to earth and planted upside down. The trees are known to live for hundreds of year, some say thousands of years.
Tarangire sopa Lodge has 75 large and airy rooms, accommodating 150 guests. Built to blend with the vastness of its surroundings, the Lodge nestles amongst the rocky outcrops in the north-east of the park. As the Lodge is one of only a handful in this park, visitors are often rewarded with an exclusive feel to their safari. Each of the suites has its own private lounge with mini-bar, en-suite bathroom, large bedroom with 2 queen size beds and a balcony. The Lodge has telephone facilities, satellite TV, a conference room and a uniquely-designed swimming pool with a central island.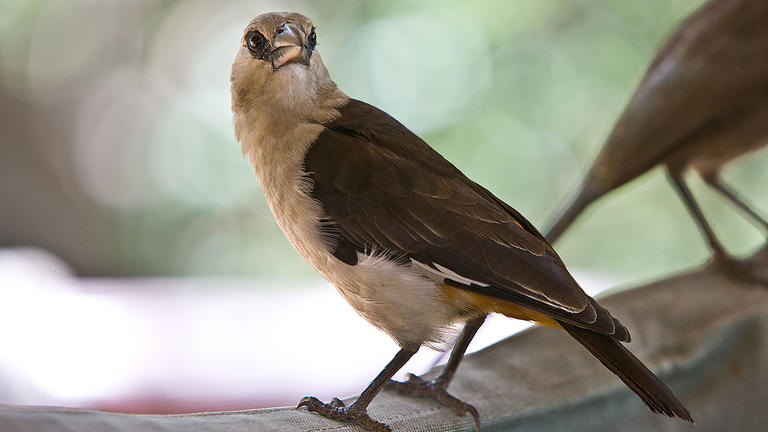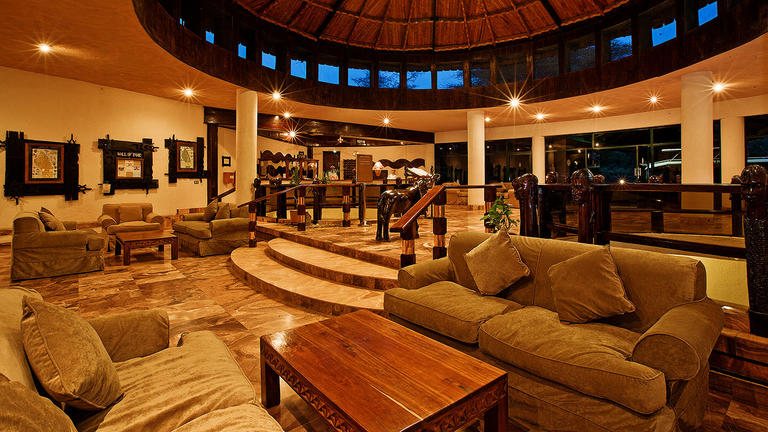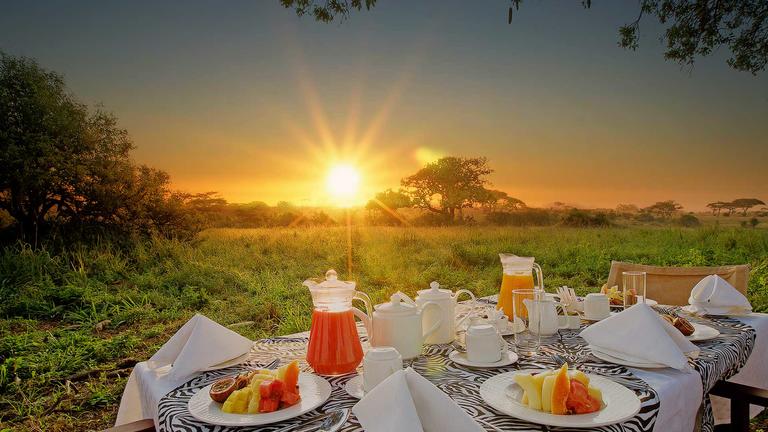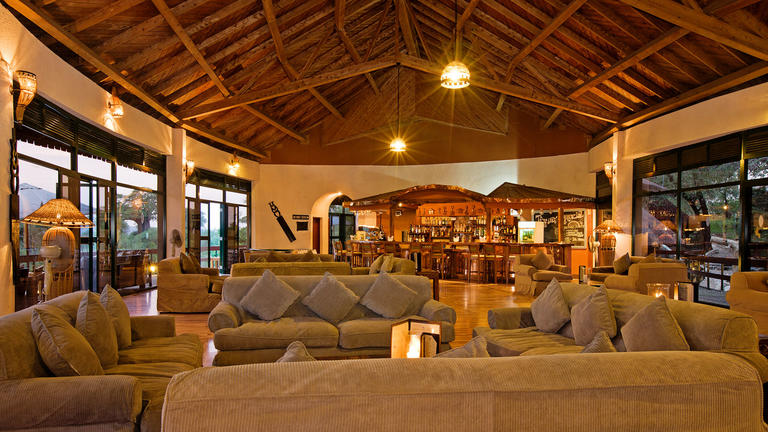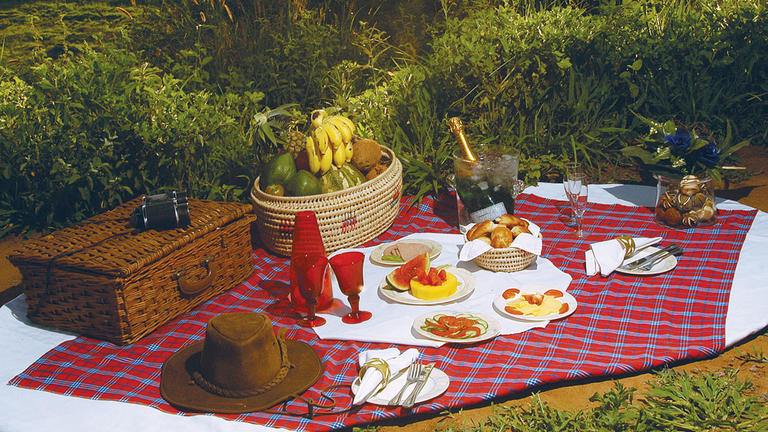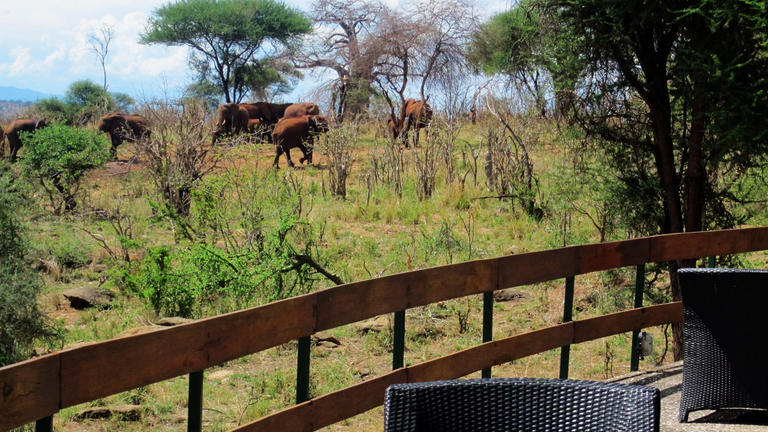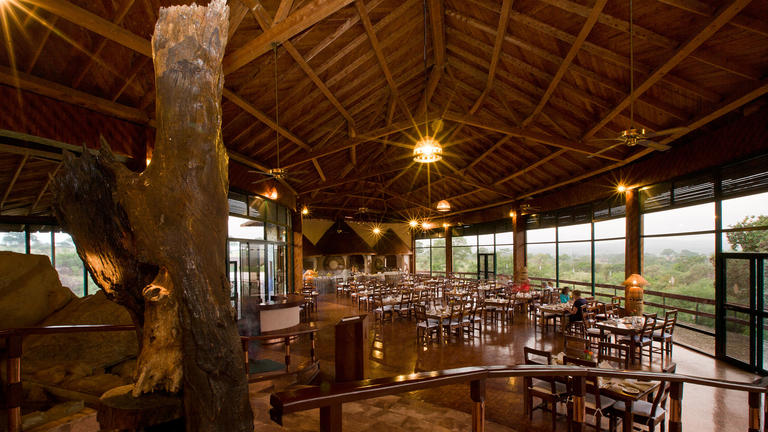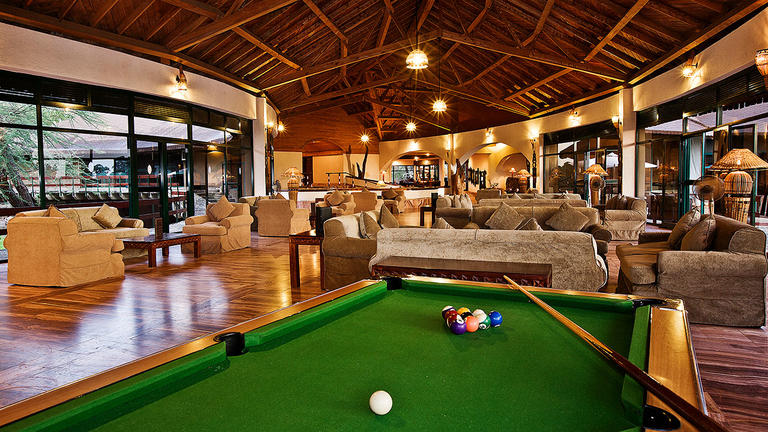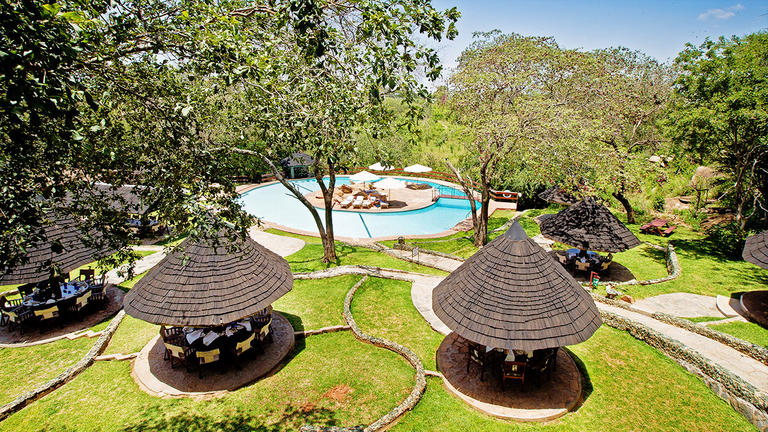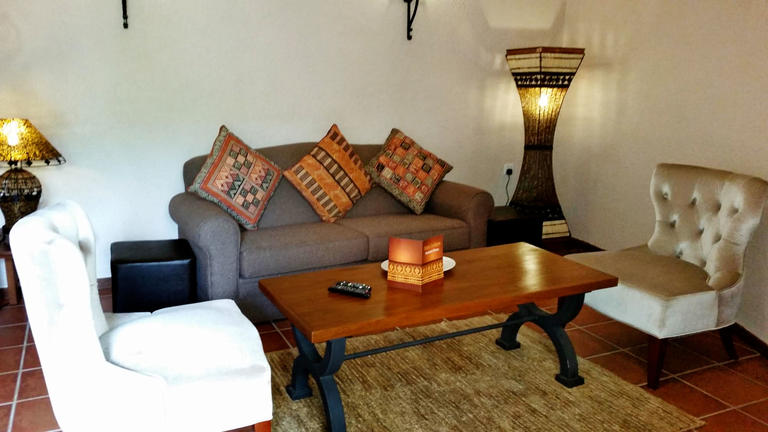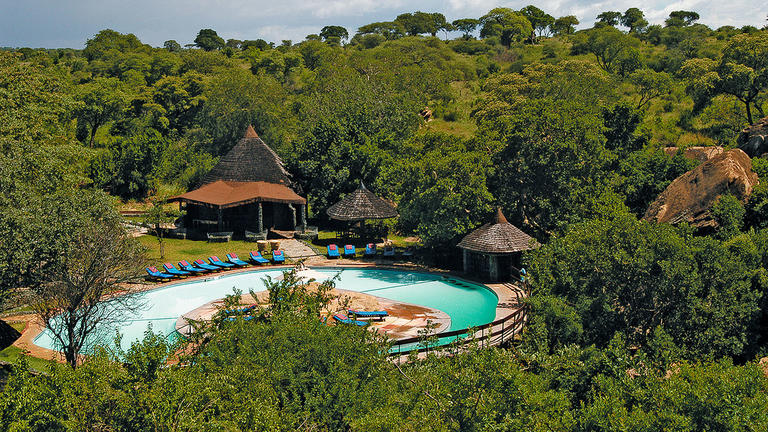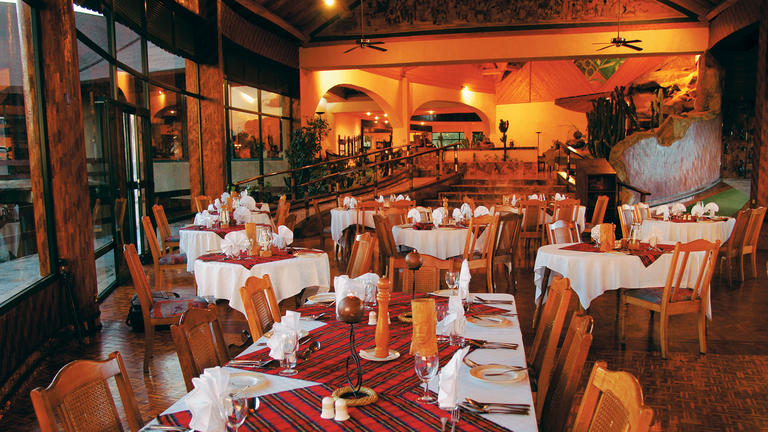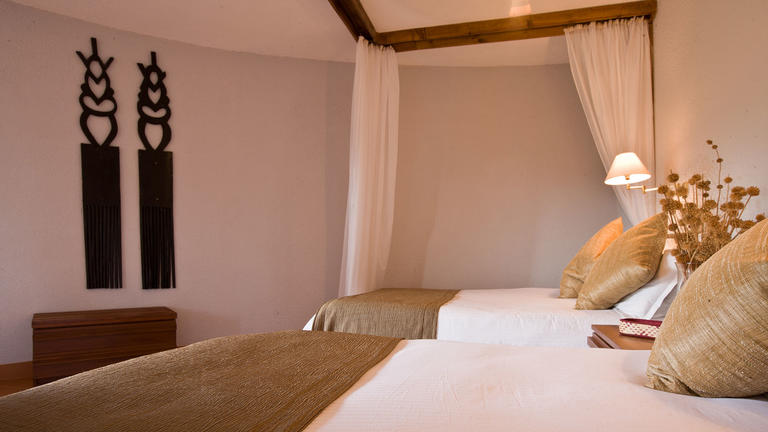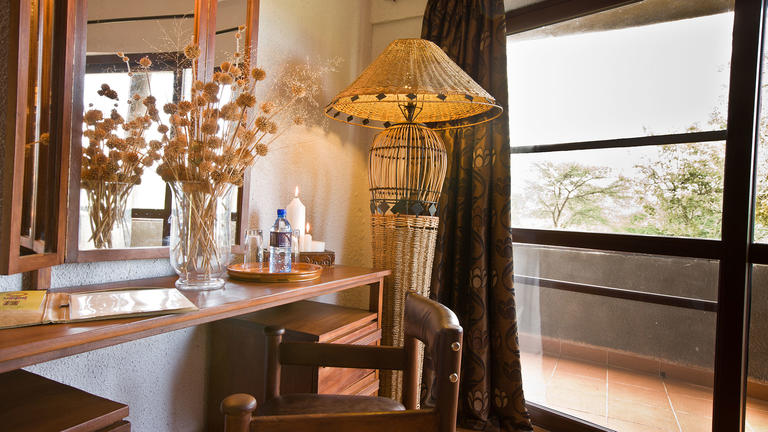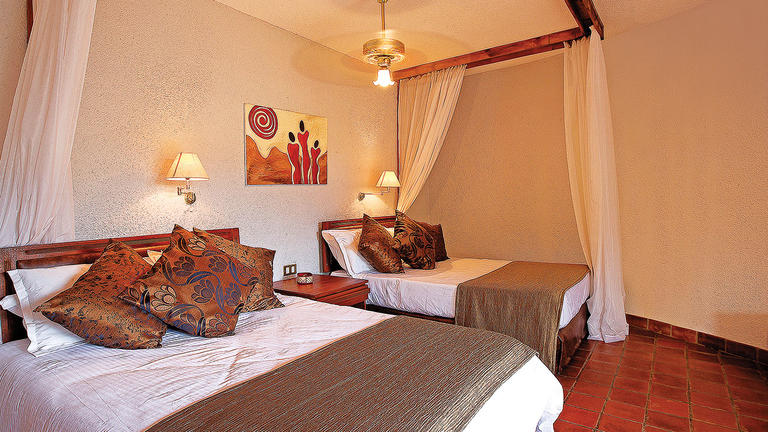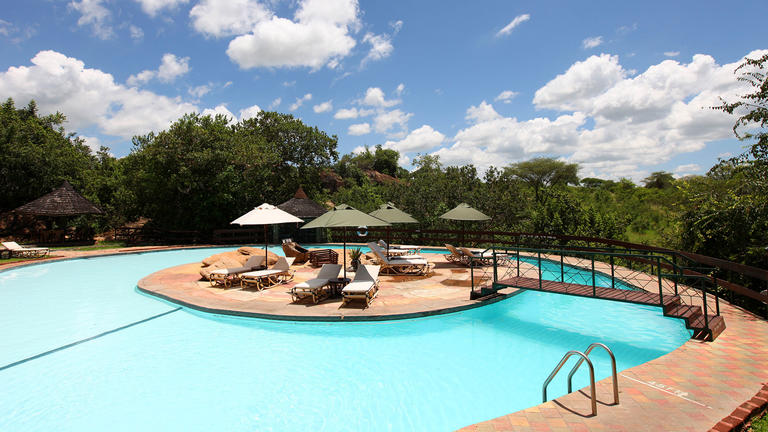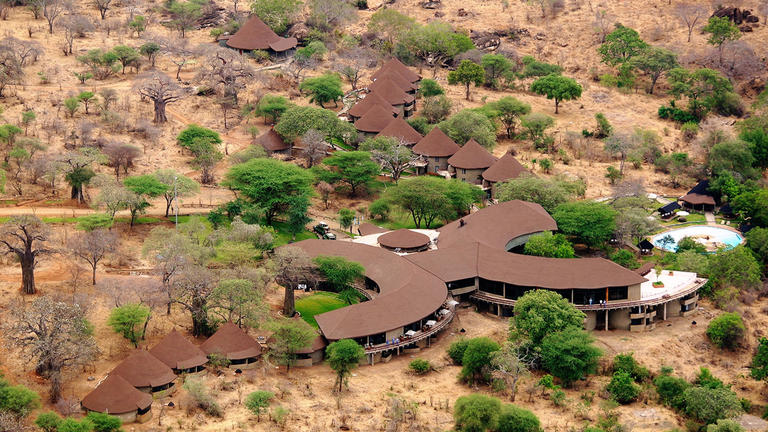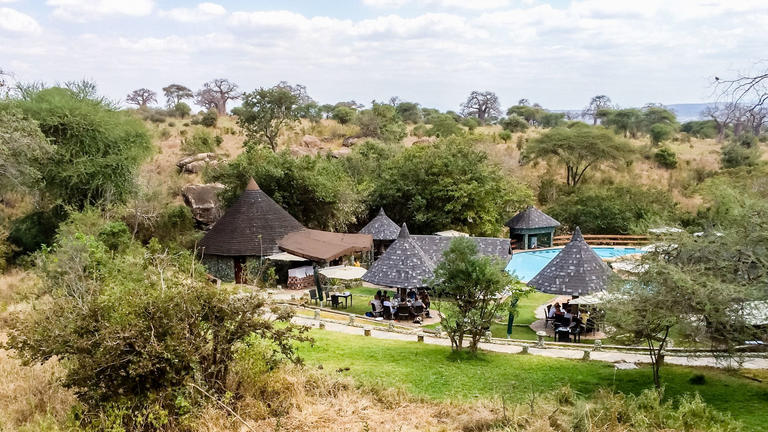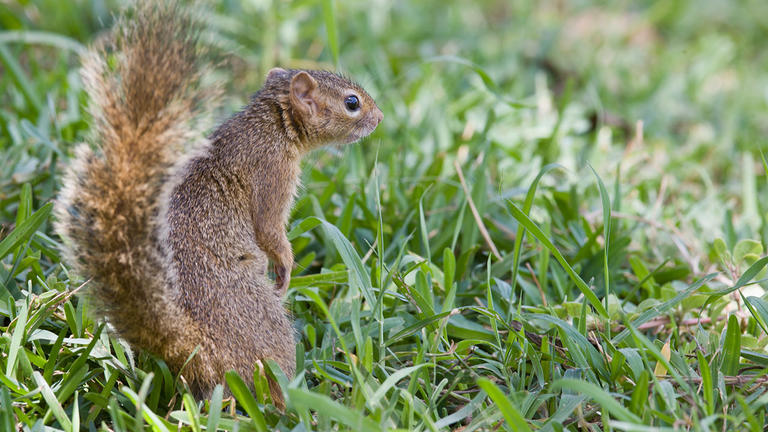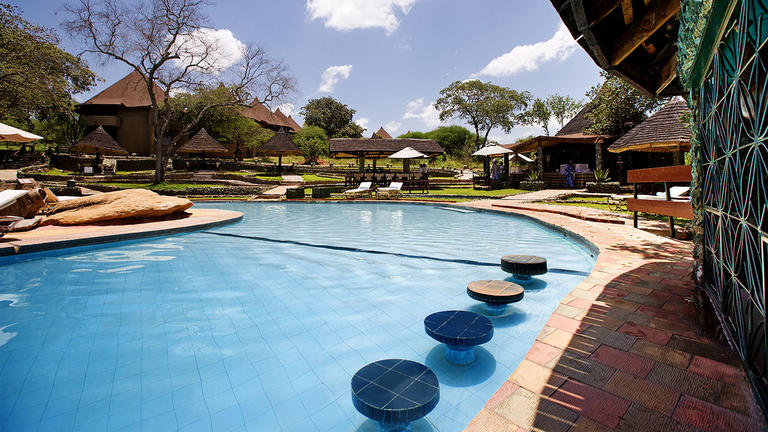 Your Stay
1 Night
Full Board Plus - Dinner, Bed, Breakfast, Lunch and Activities
Fast Facts
Lodge
Spoken Languages: English, Swahili
No. Rooms: 75
Special Interests: Big 5, Birding, Nature, Wildlife