COVID-19: ACCOMMODATIONS

Kwessi Dunes
| NamibRand Nature Reserve
At Kwessi Dune lodge, you'll find 12 cool and comfortable (and air-conditioned) chalets- 10 x twin/ double and 2 x family chalets all with canvas walls and thatched roofs. Each bedroom has a separate 'star gazer' room, completely open to the sky, and the perfect spot from which to watch the celestial theatre show above. Views from the rooms, the main area and the swimming pool are of the vast, desert vistas and when you can bear to tear your eyes away, enjoy quad biking, scenic drives and walks, hot air ballooning*, helicopter flights*, horse riding* and day trips to Sossusvlei*.
*These activities are at an extra cost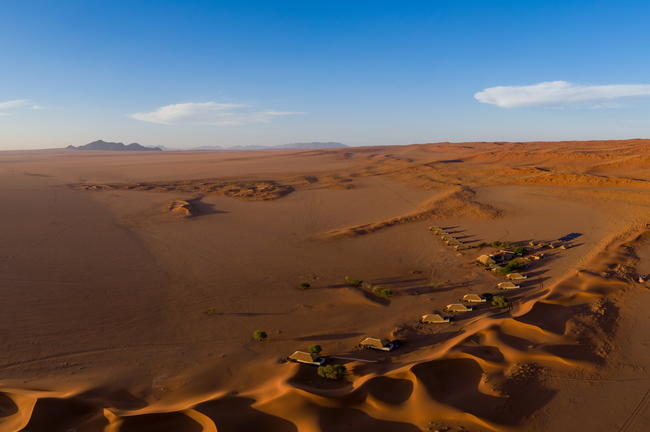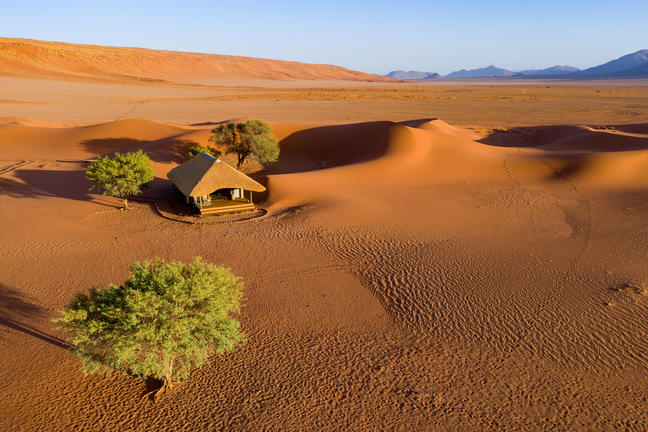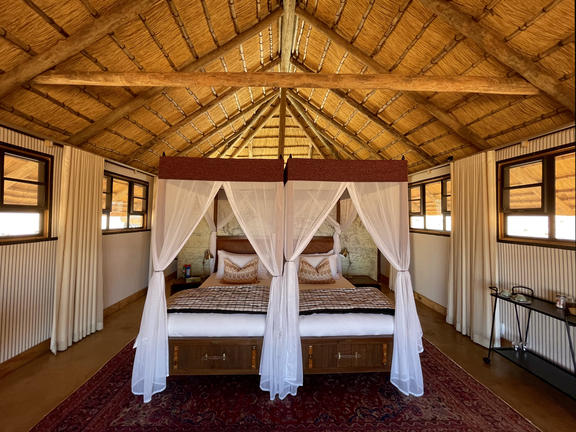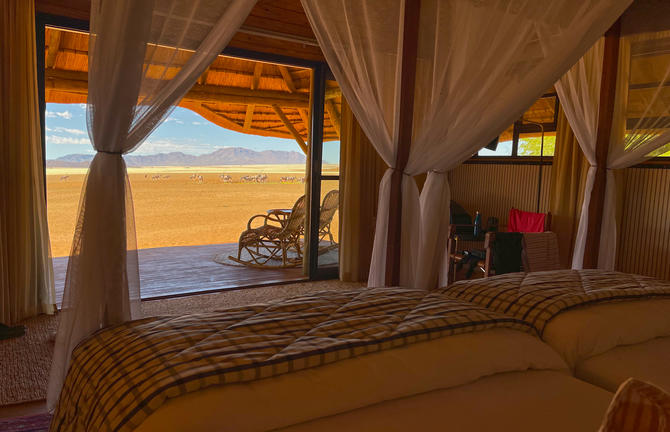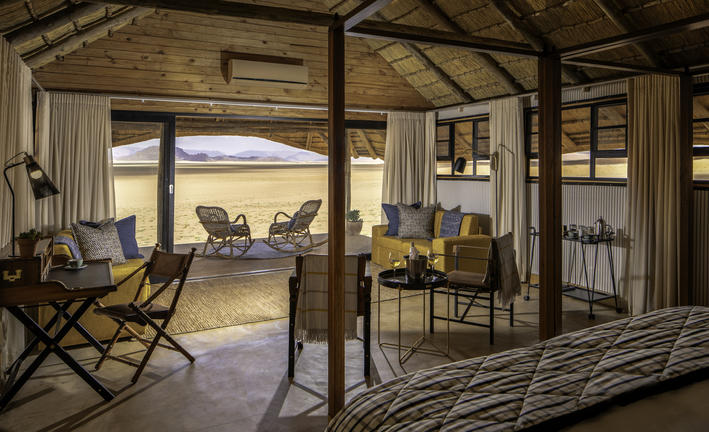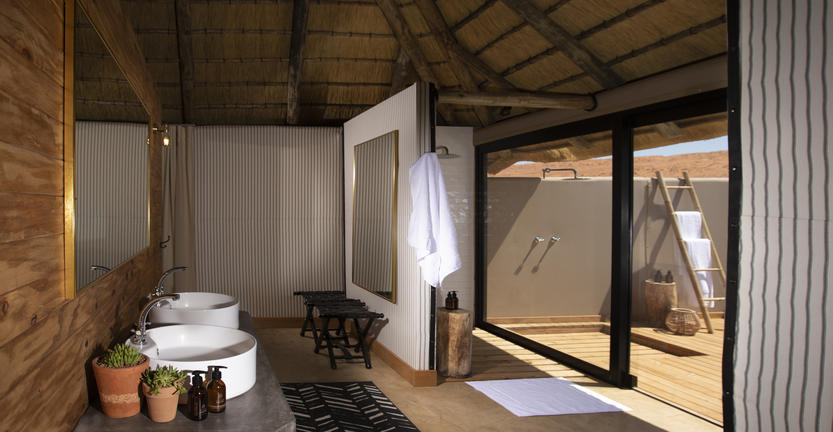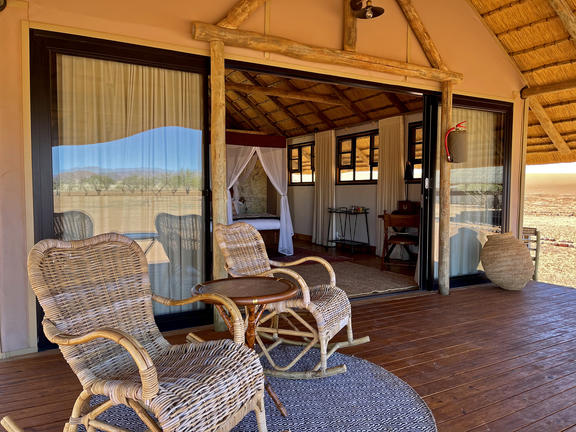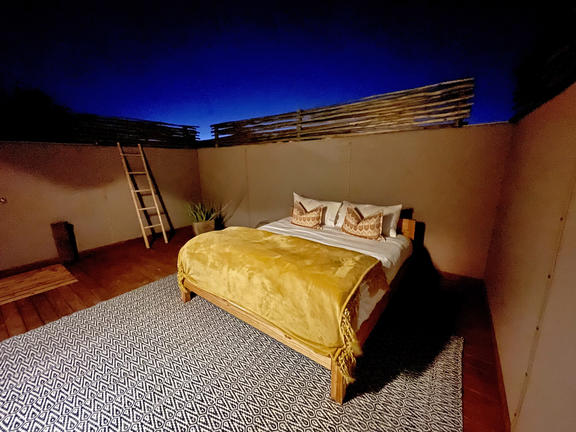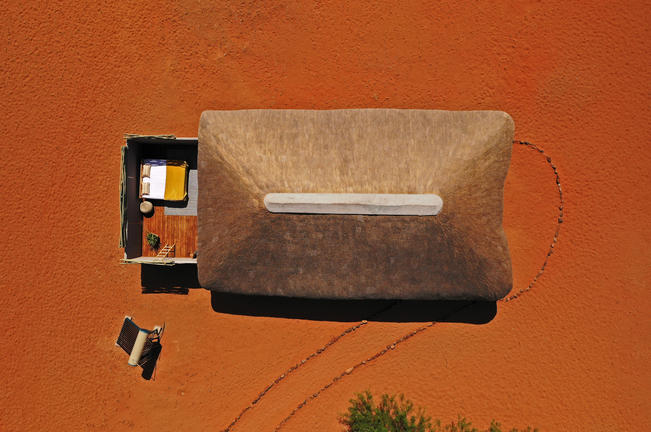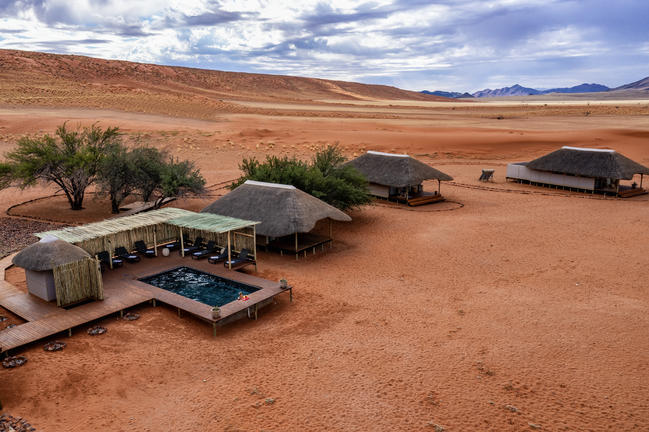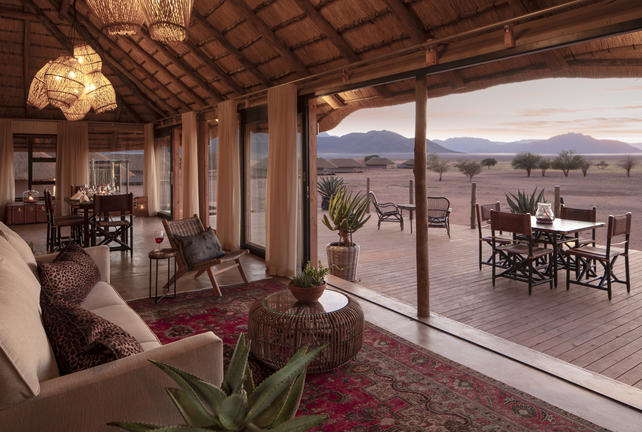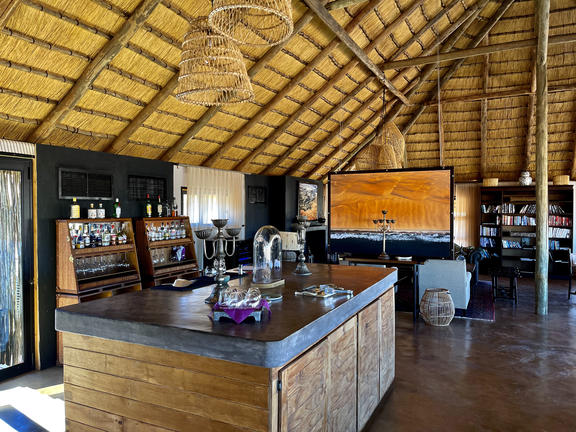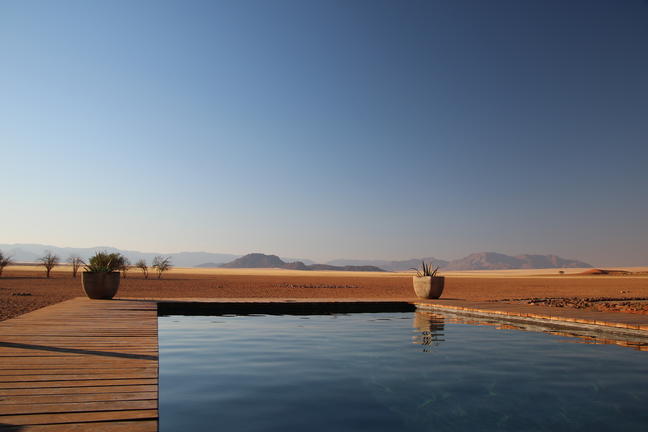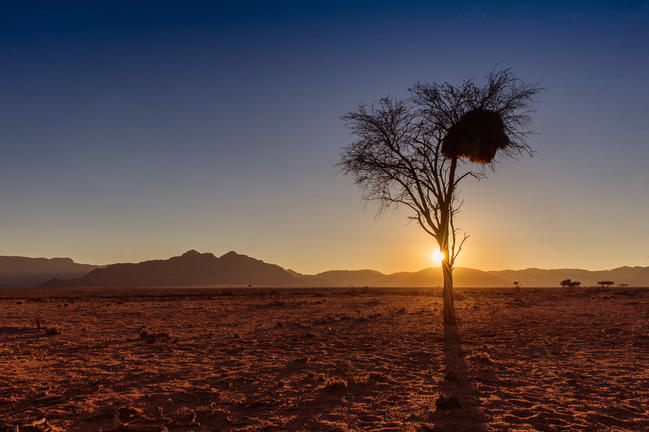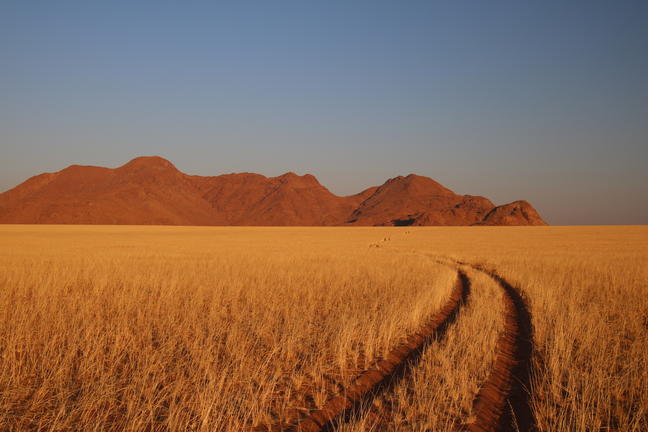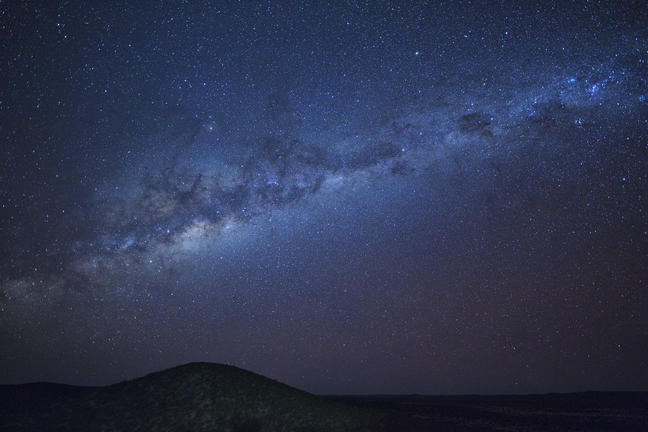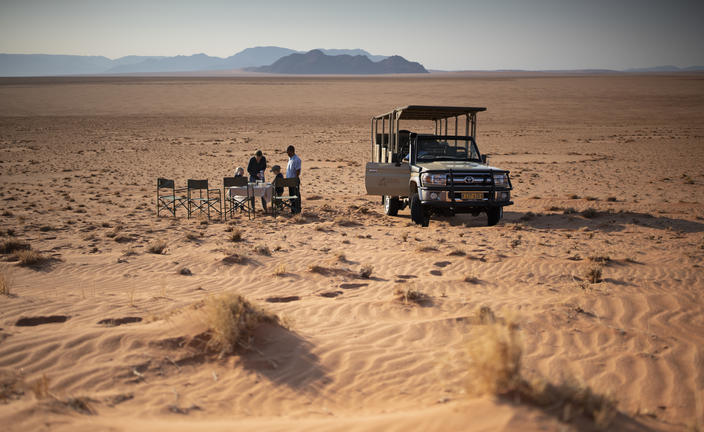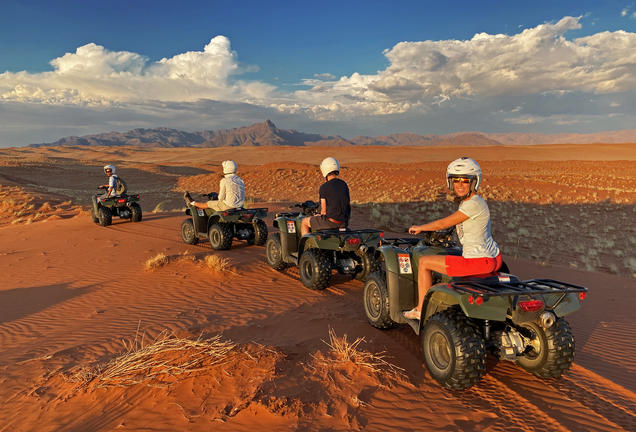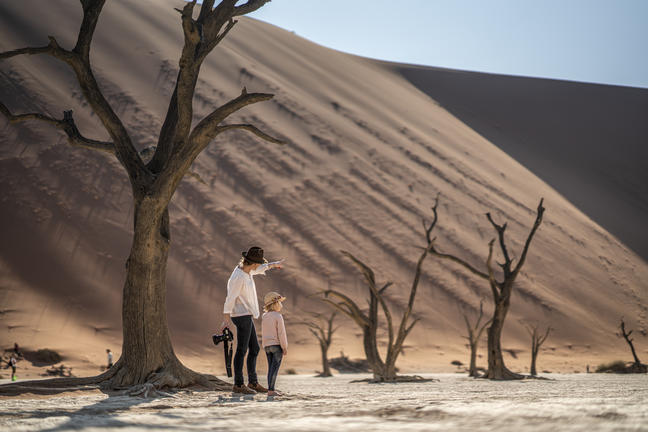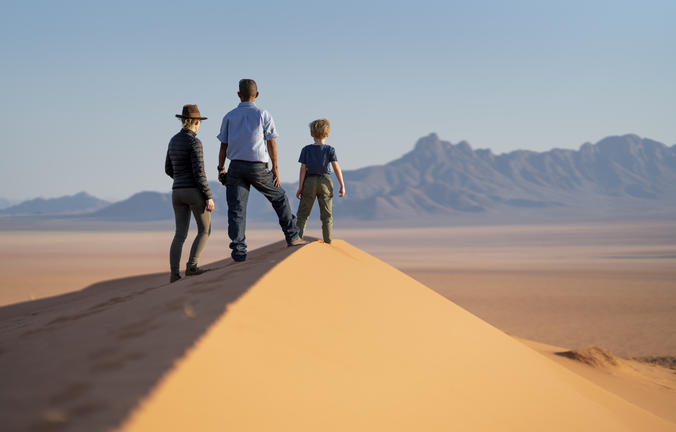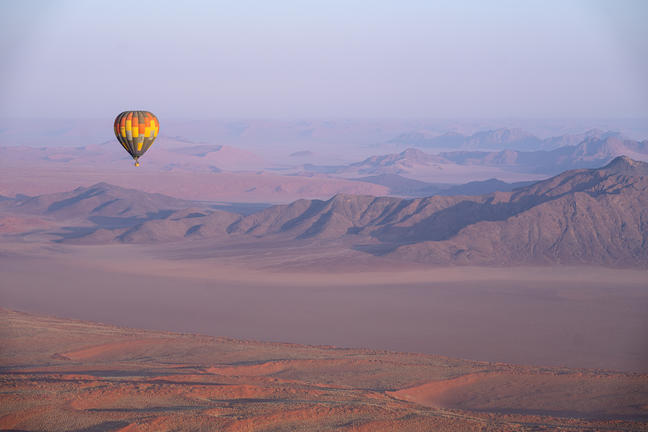 Your Stay
2 Nights
Fully Inclusive - Bed, All Meals, Fees and Activities
Fast Facts
Hotel
Spoken Languages: English
No. Rooms: 12
Special Interests: Adventure, Leisure, Nature, Star Gazing, Wildlife

Hoanib Valley Camp
| Hoanib River
Located in one of the most beautiful areas of Namibia, the camp and its surrounds are truly breathtaking with many visitors feeling time spent here is a life affirming experience. The north western area, Kaokoland, is identified by its vast open desert wilderness, towering dunes and swathes of rocky mountains. Tucked into the backdrop are six guest tents exuding a modern safari style that reflects their surrounds in the furnishing and design.
Your days are spent exploring this spectacular area, understanding its unique geology, wildlife and culture. Home to one of the last great nomadic tribes, the iconic Himba, as well as the identifiable Herero, there is plenty of opportunity for cultural interaction. The Giraffe Conservation Foundation, with whom this is a joint venture, add a wealth of specialist knowledge to your morning and afternoon drives, searching for the desert adapted elephant, giraffe, lion, black rhino and mountain zebra. Alternatively there are few better places to spend restful time contemplating the beauty around you than from the privacy of your veranda before enjoying exceptional hosting and dining.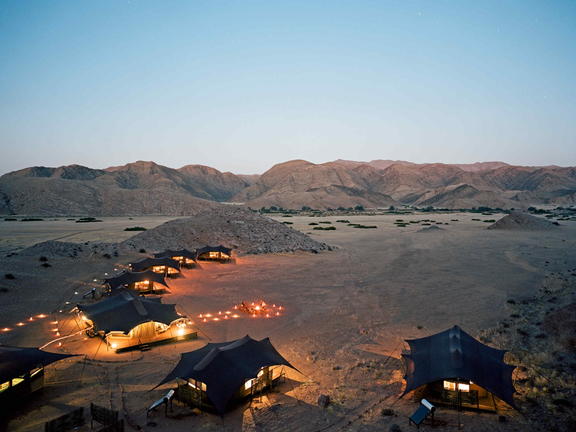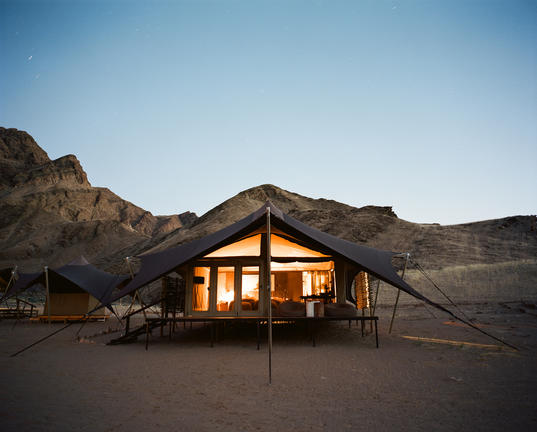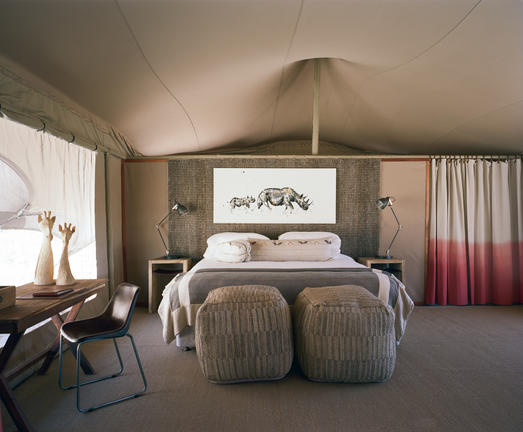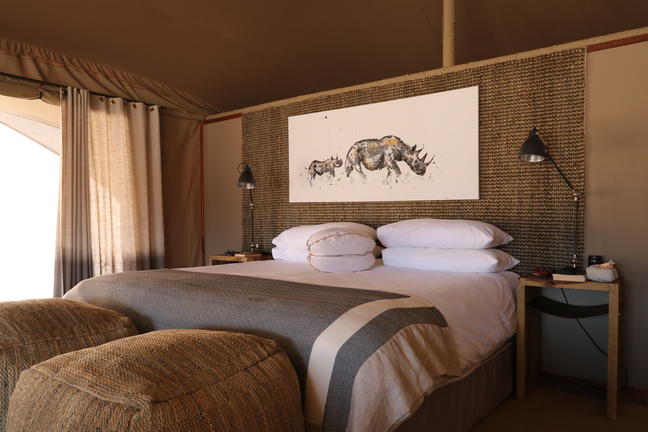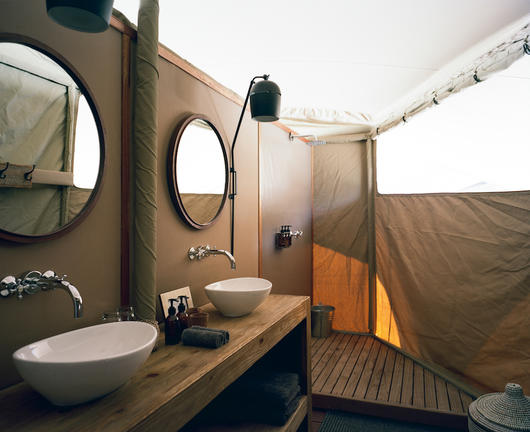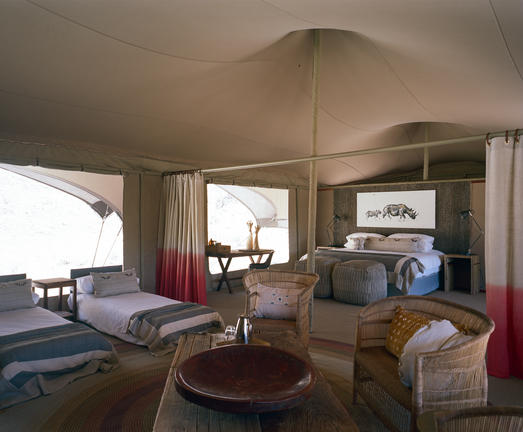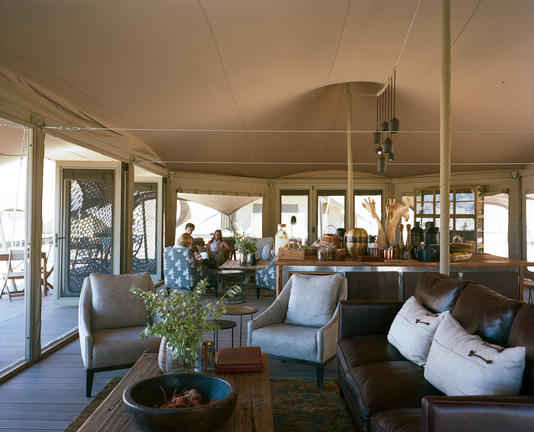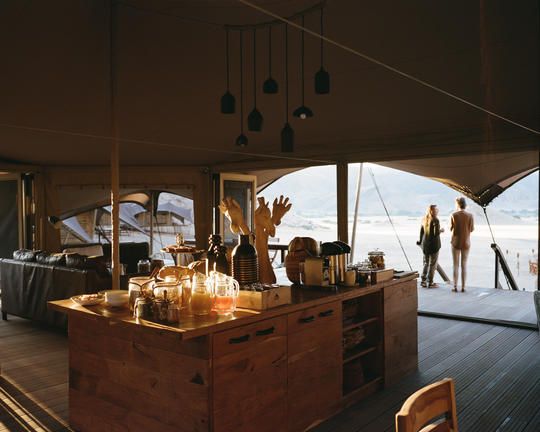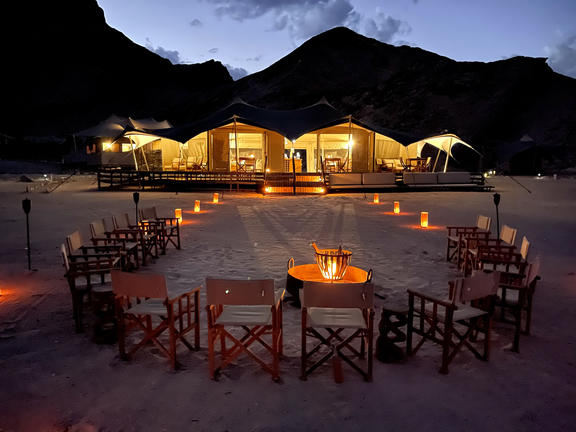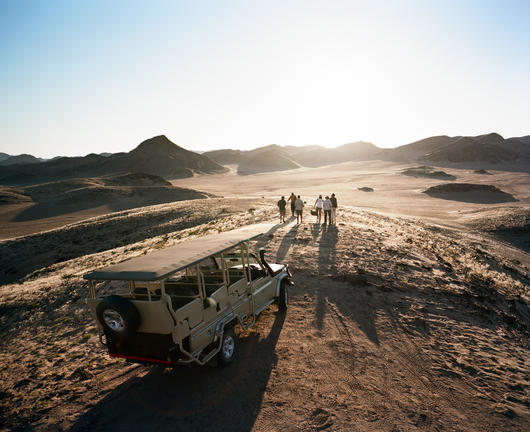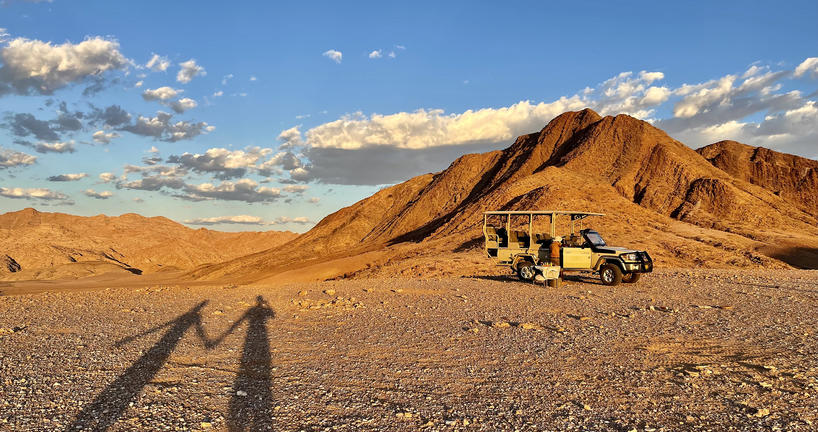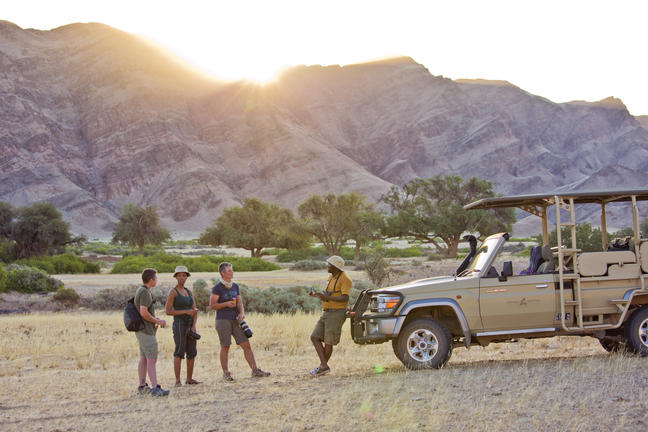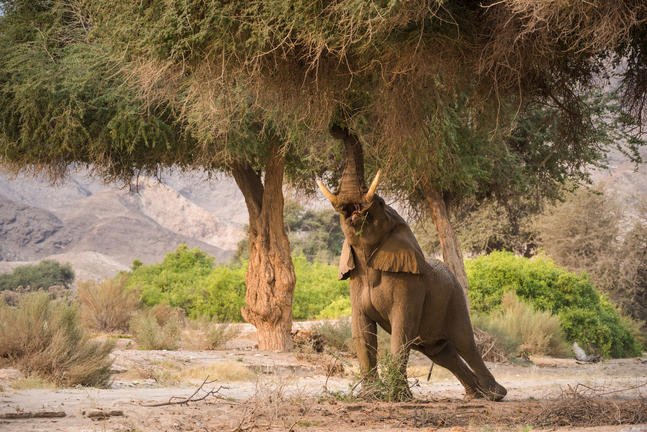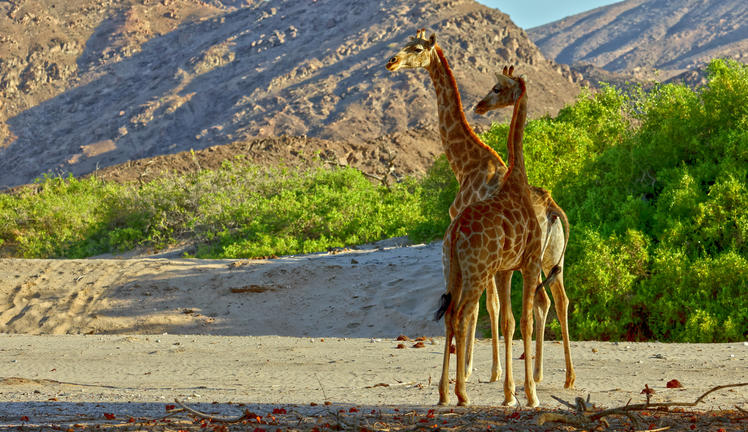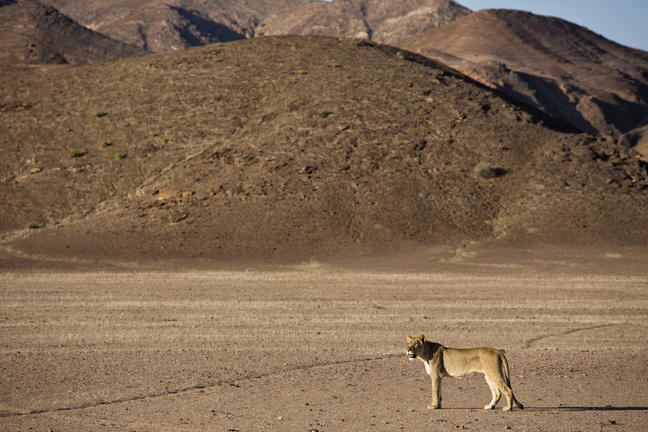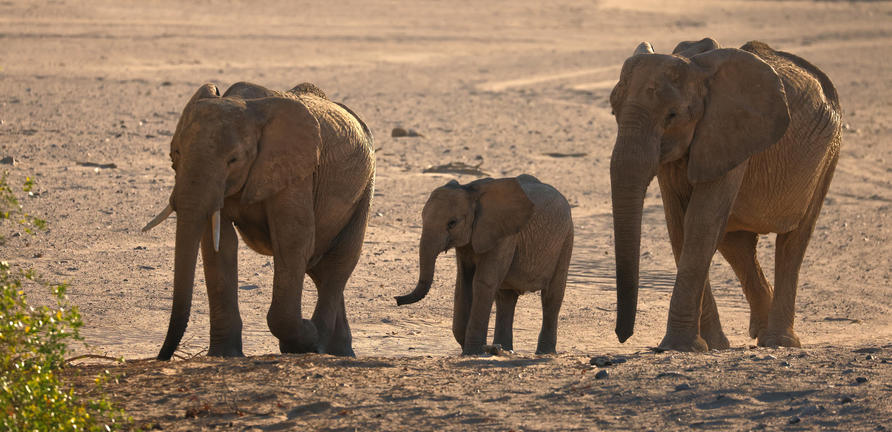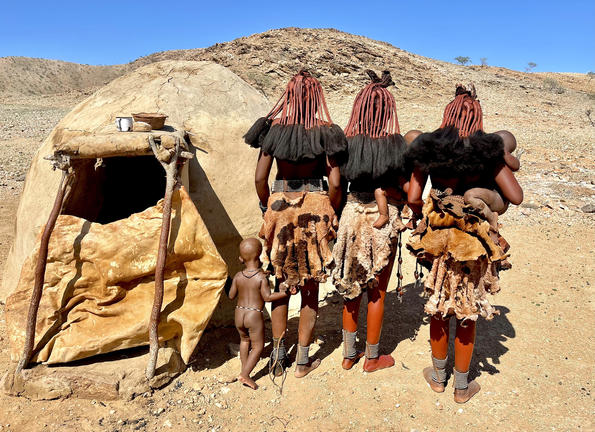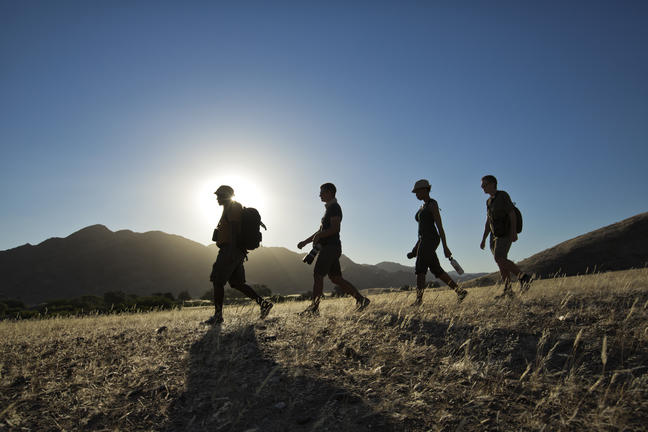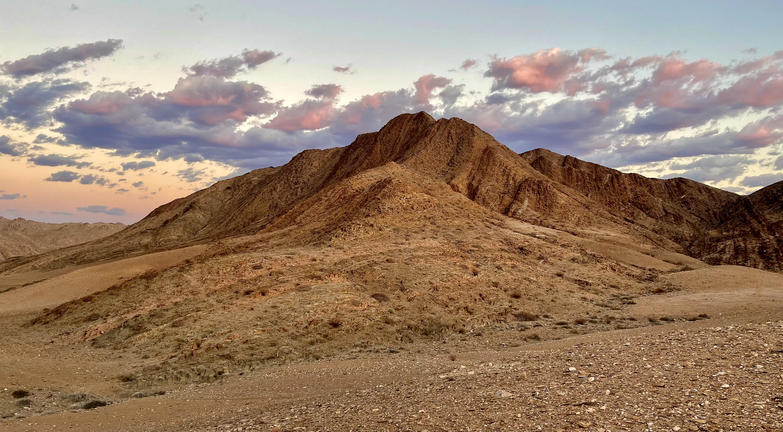 Your Stay
2 Nights
Fully Inclusive - Bed, All Meals, Fees and Activities
Fast Facts
Tented Camp
Spoken Languages: English
No. Rooms: 6
Special Interests: Adventure, Wildlife
Shipwreck Lodge
| Skeleton Coast
The lodge is located in the famous Skeleton Coast Central Concession between the Hoarusib and Hoanib Rivers in the Skeleton Coast Park, only 45 km north of Möwe Bay. The lodge is situated on the southern bank of the Huarusib River Mouth, nestled between the dunes with a view of the Atlantic
Ocean where the cold Benguela current pushes a refreshing breeze over the shipwreck shaped cabins. The size of the concession area is approximately 146,600 hectares situated in North Western Namibia.
Parking and Pick-up point
Vehicles of self-drive guests are parked under cover at the pickup point situated at Möwe Bay. Fly-In guests will also be picked up at Möwe Bay. You will then be transferred the 45km north to the Shipwreck Lodge in a closed game drive vehicle.
Möwe Bay GPS co-ordinates: 19°03'52,3" S & 12°35'03,4" E
Lodge emergency contact number: +264 (0)81 260 0830.
Pick-up times
The Pickup times from Möwe Bay to the Lodge will be at:
11:00 OR 15:00
Departure times from Shipwreck Lodge to Möwe Bay will be at:
09:00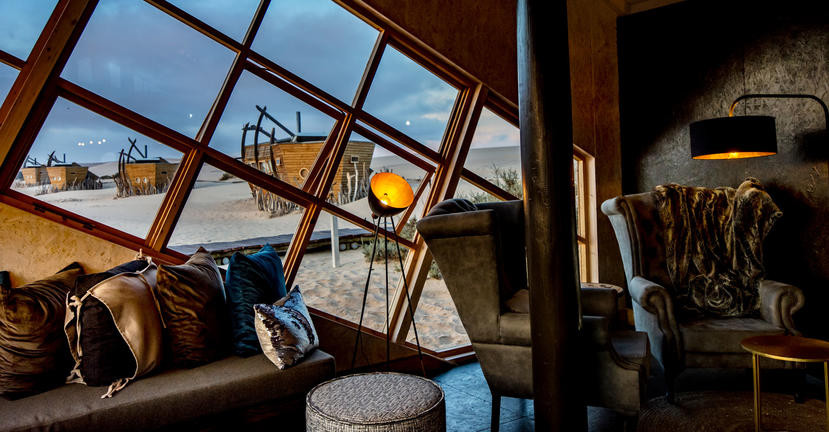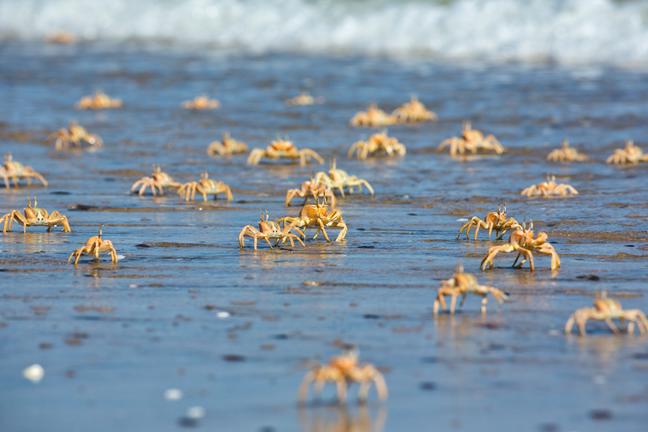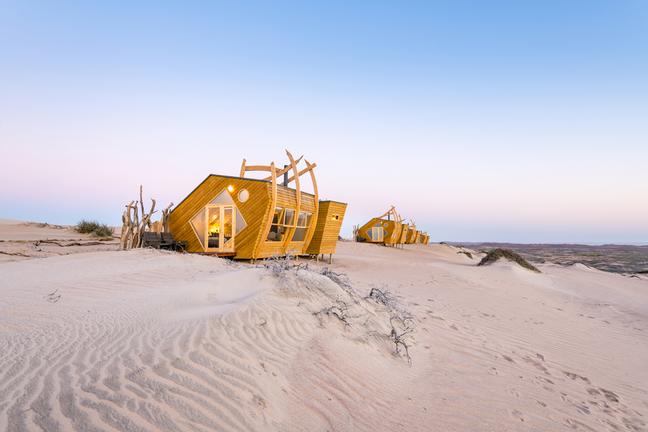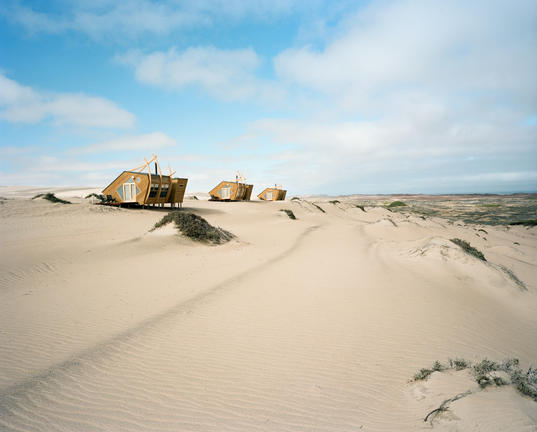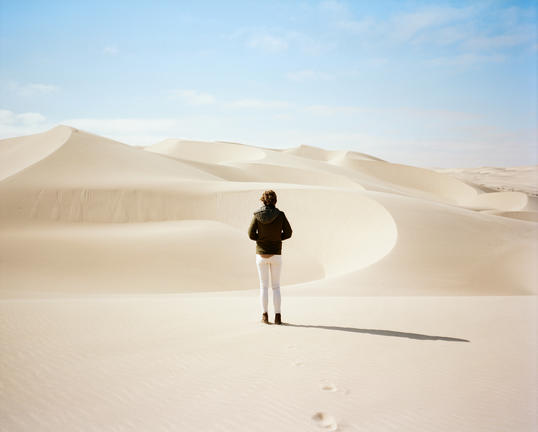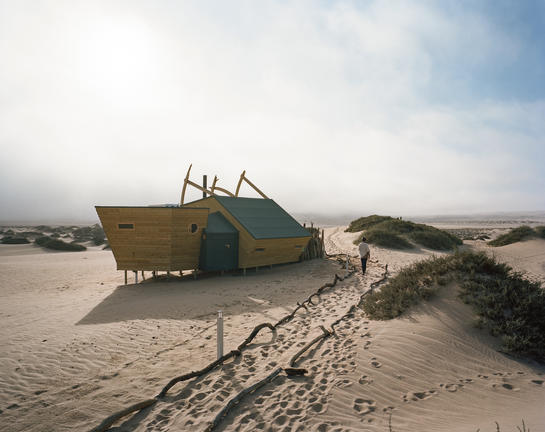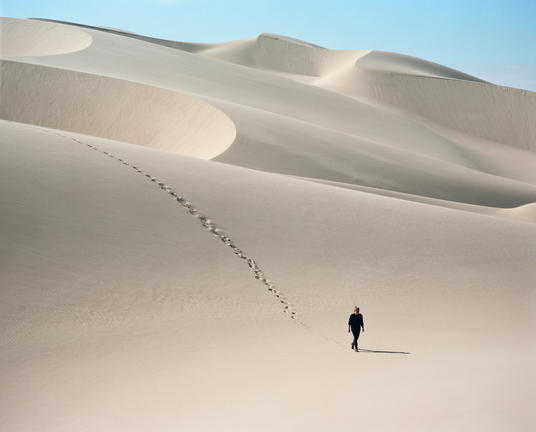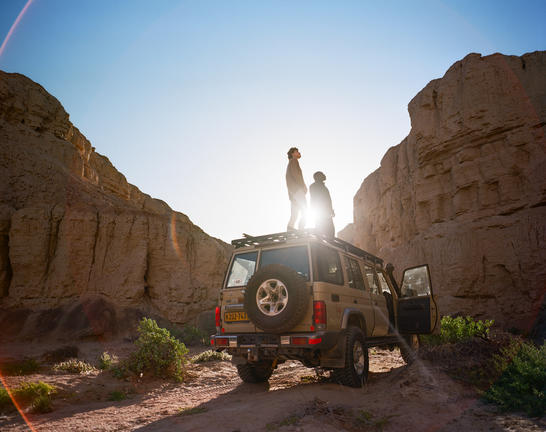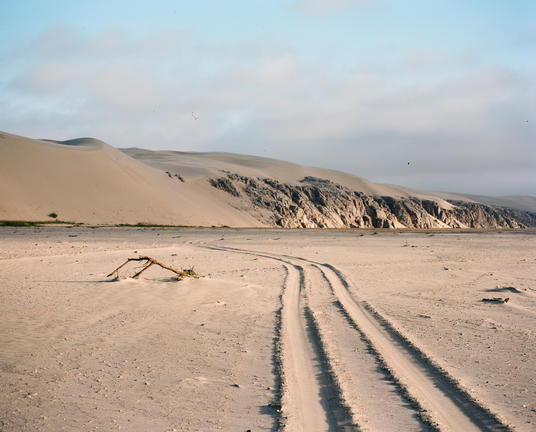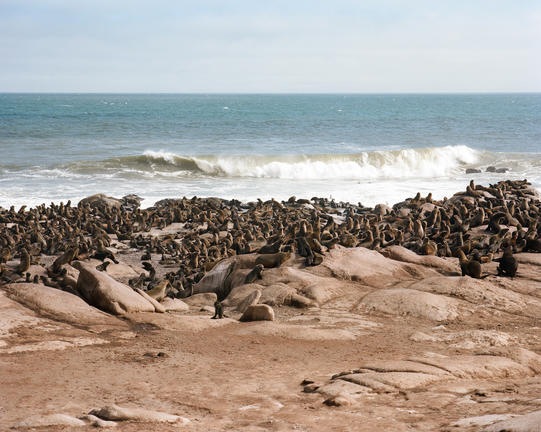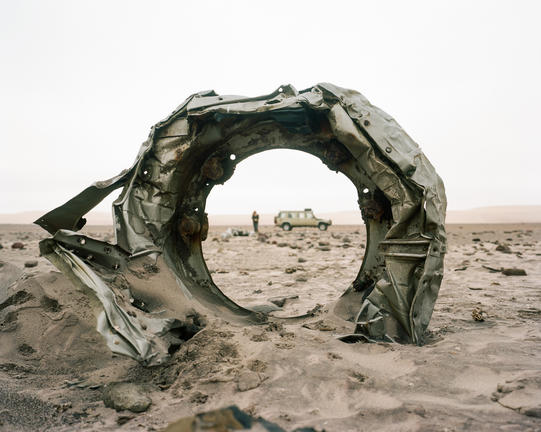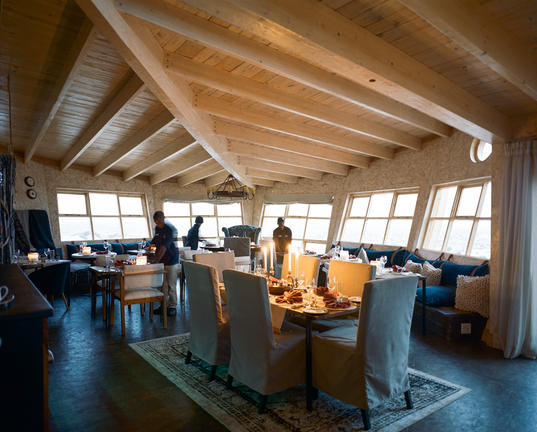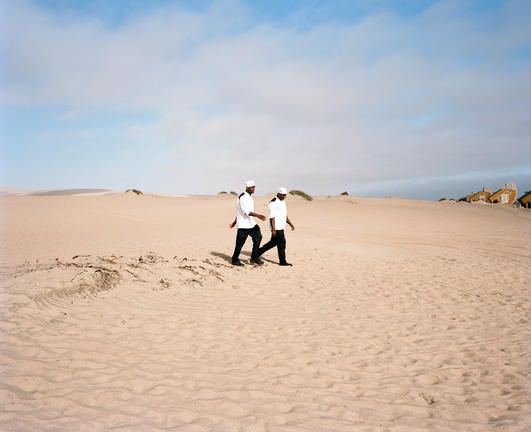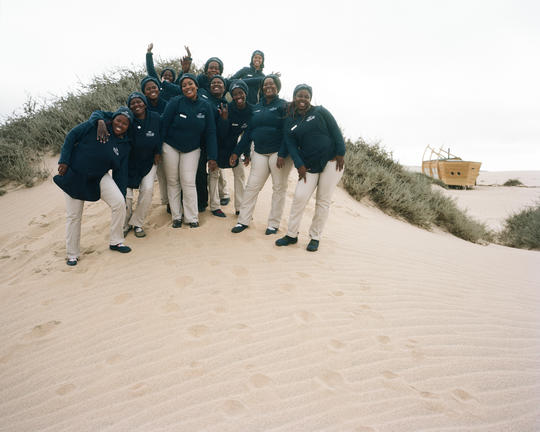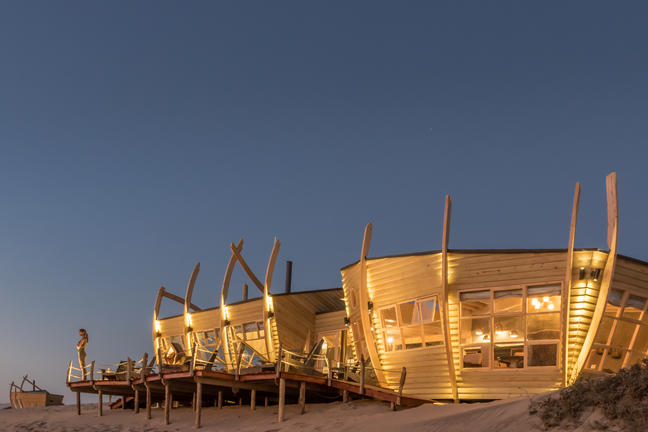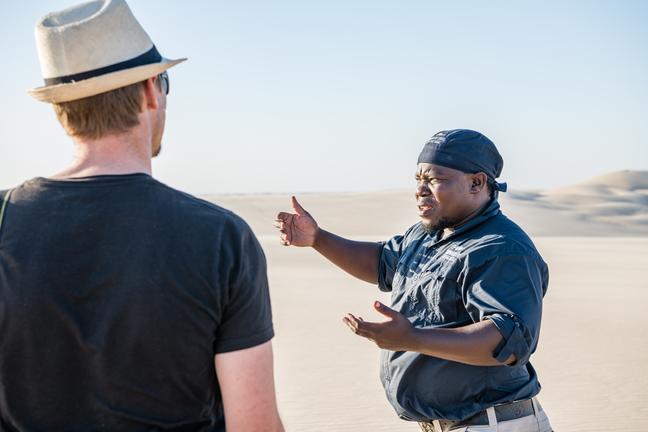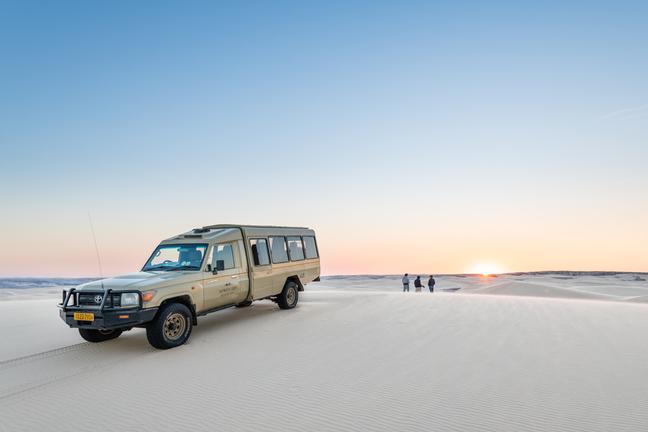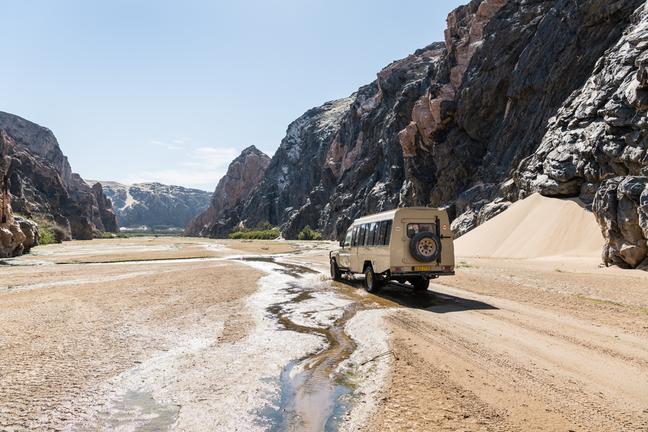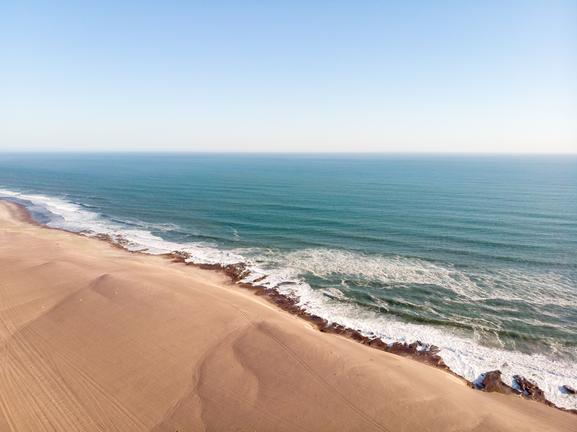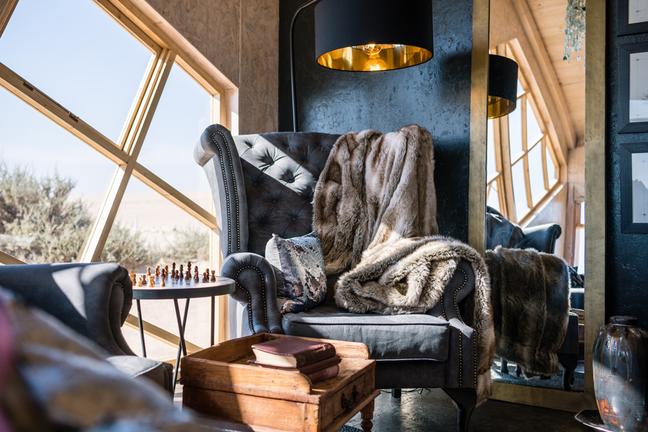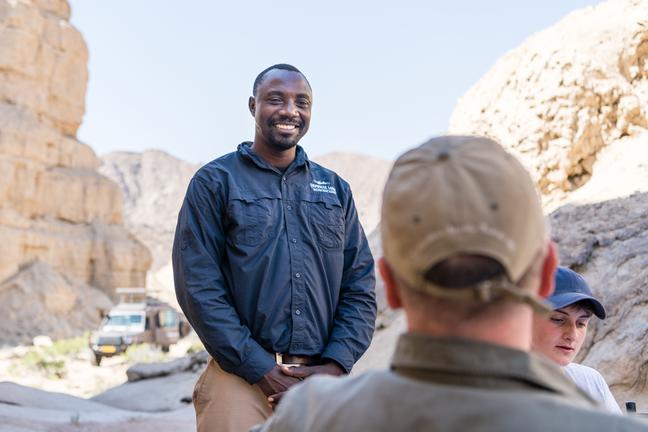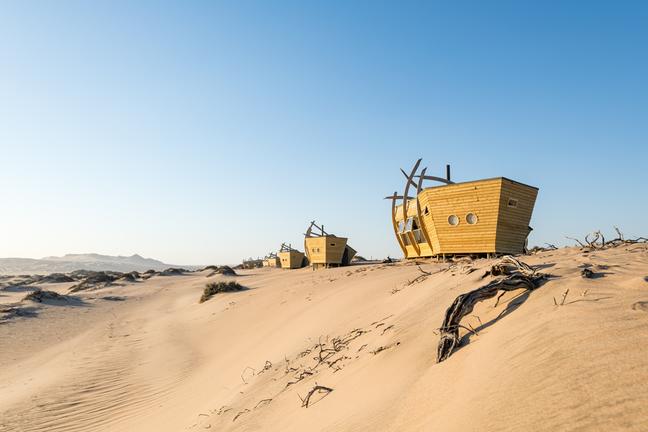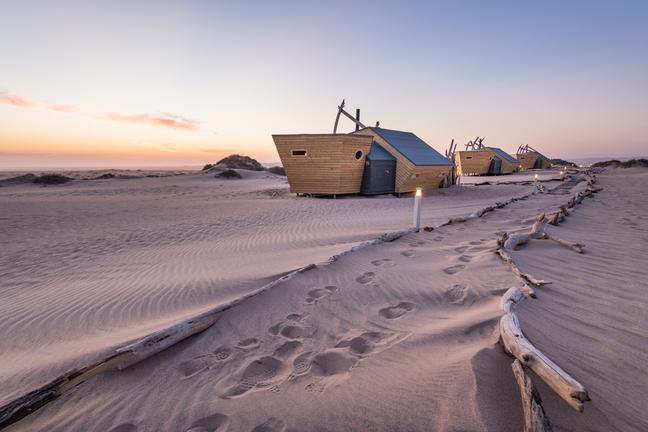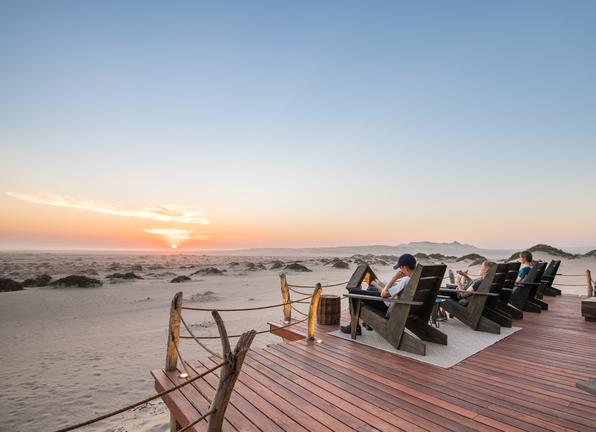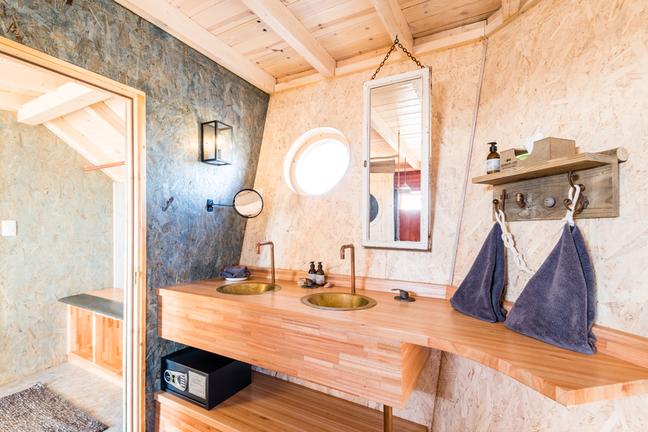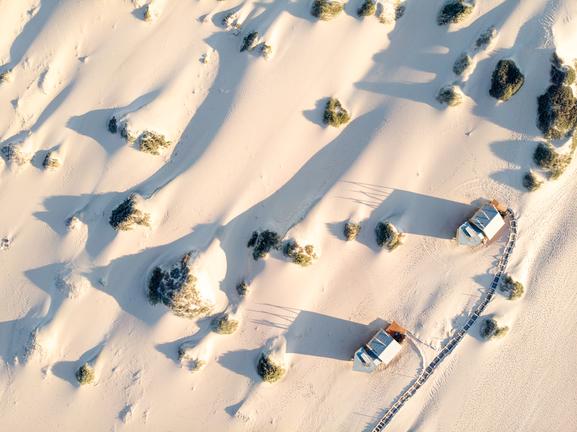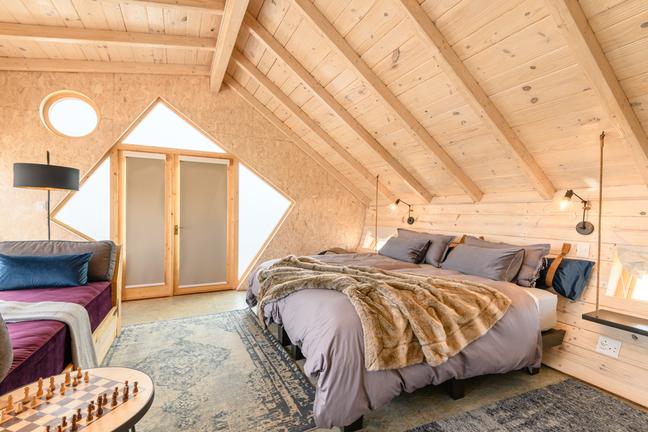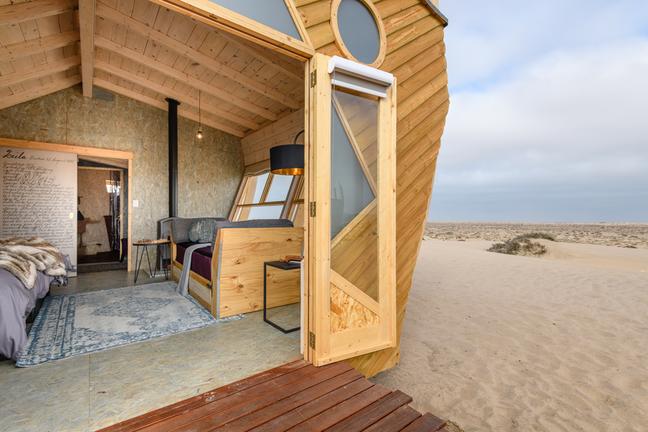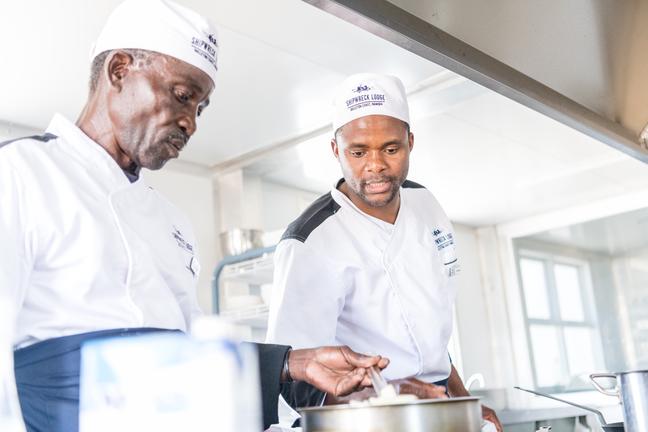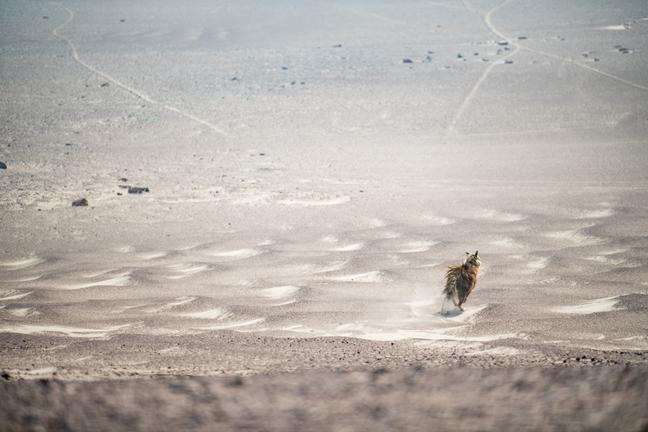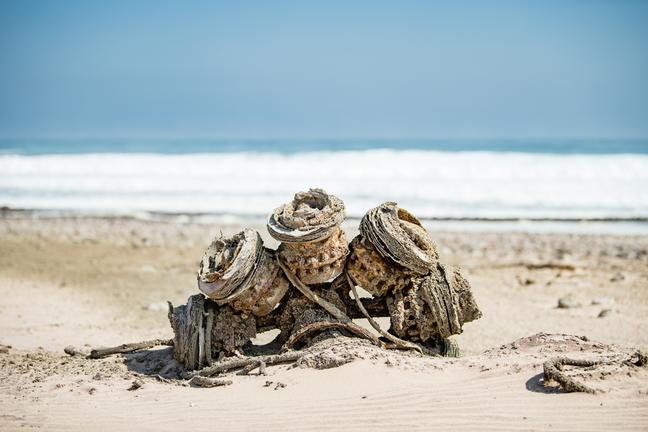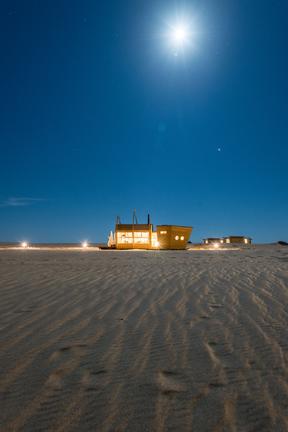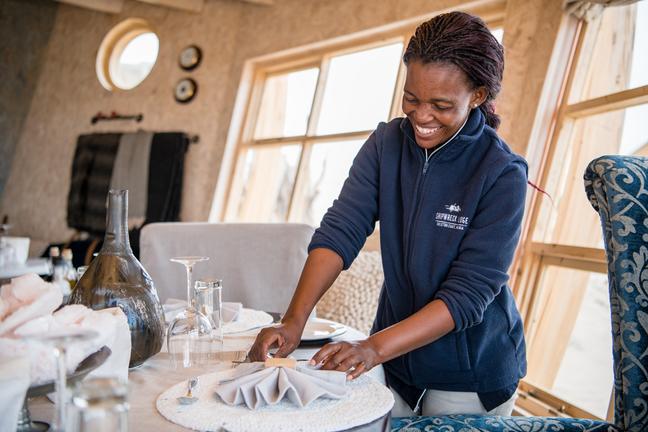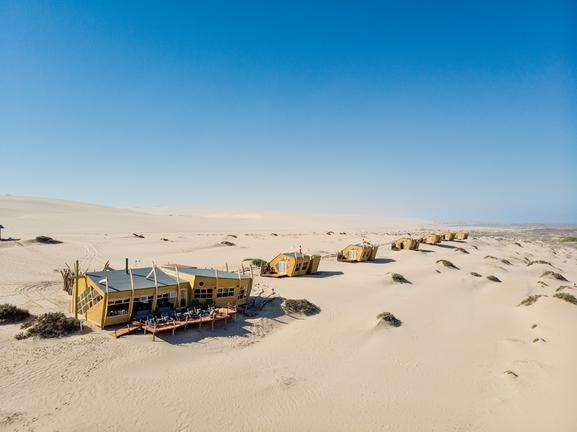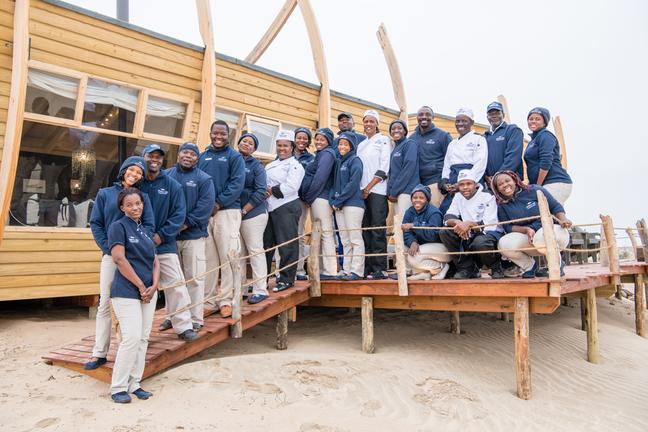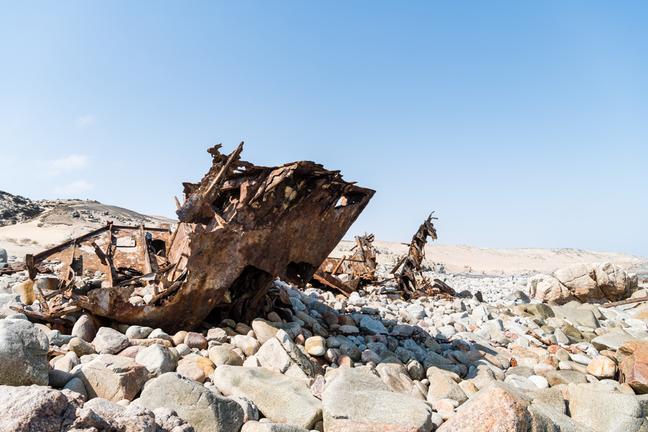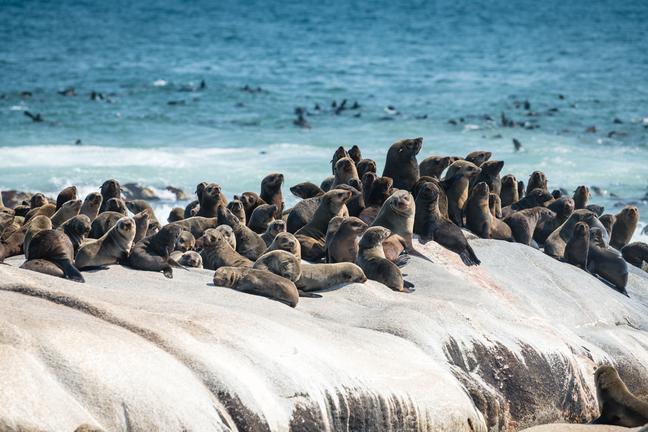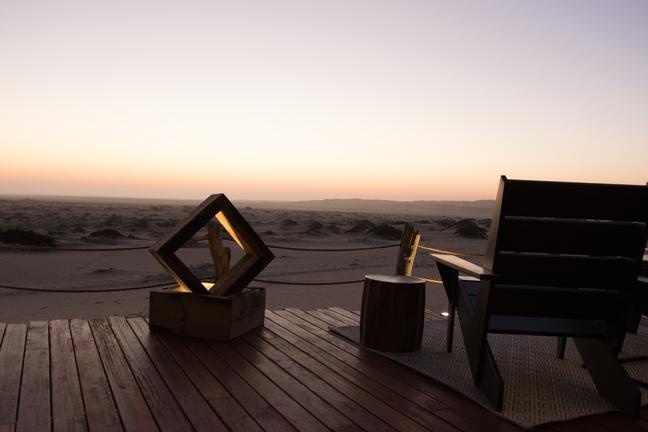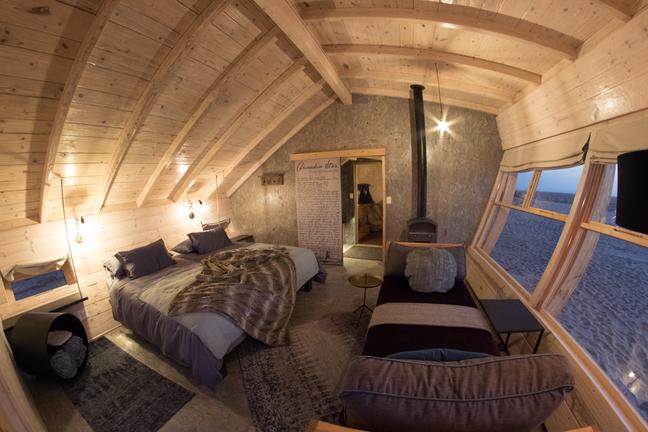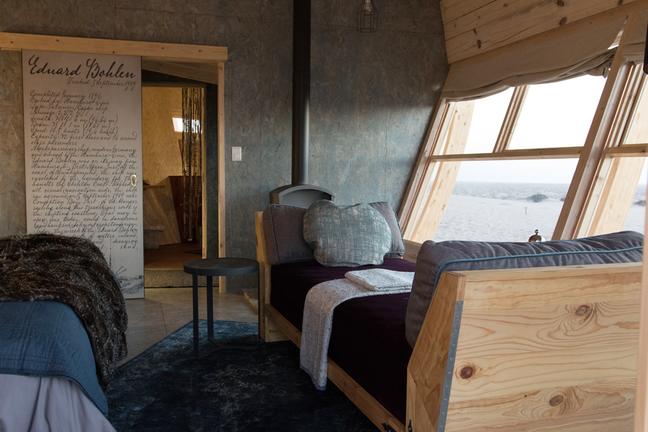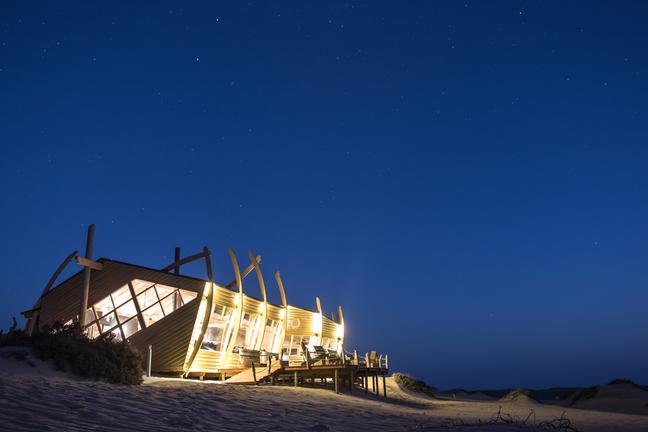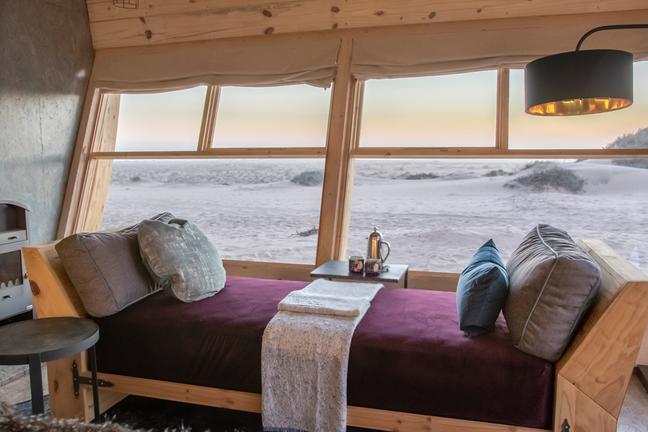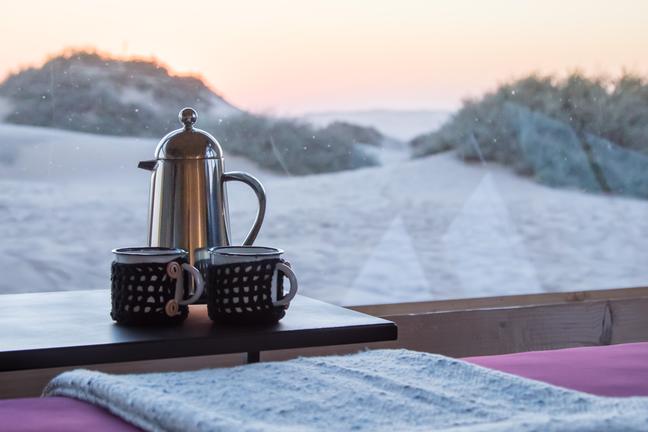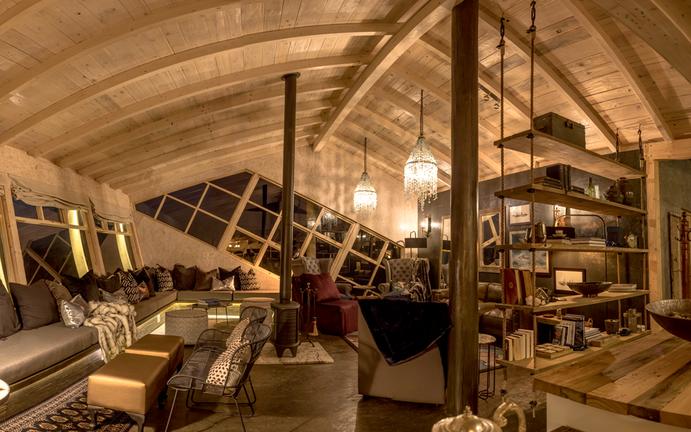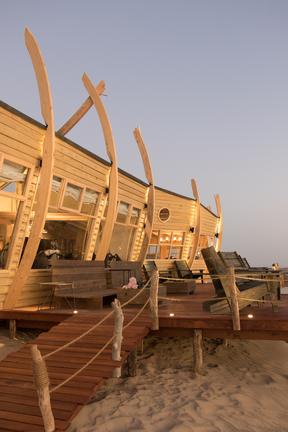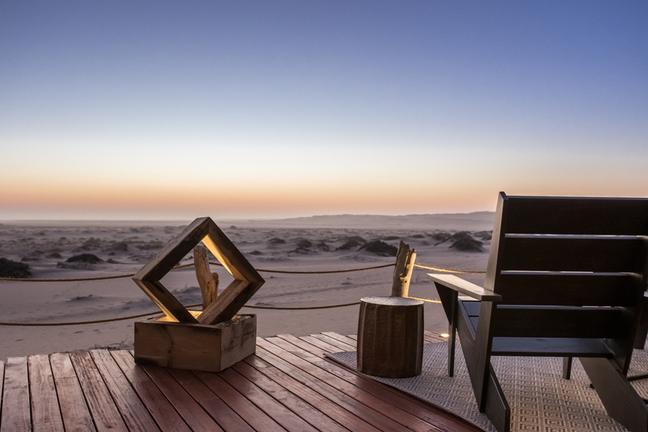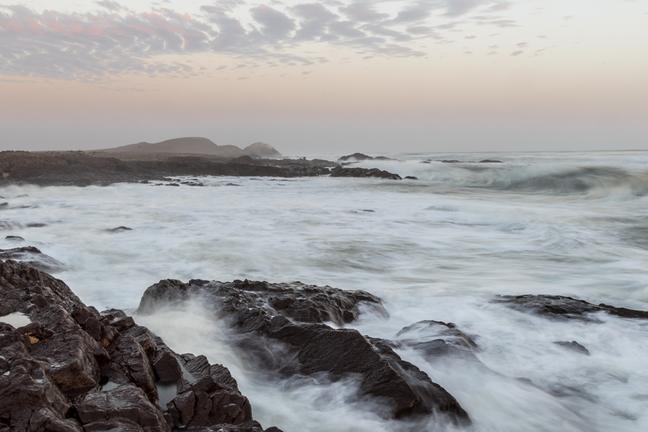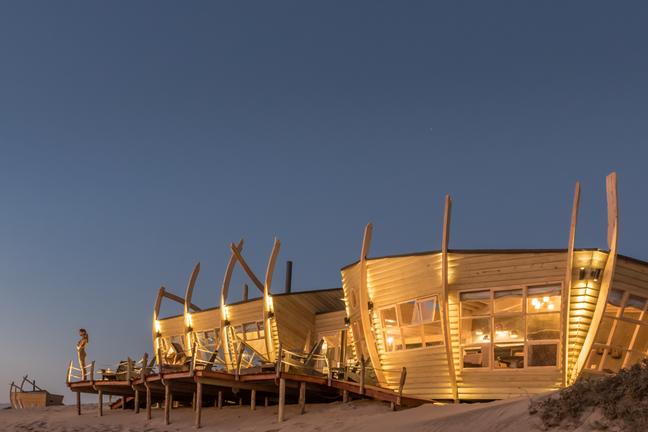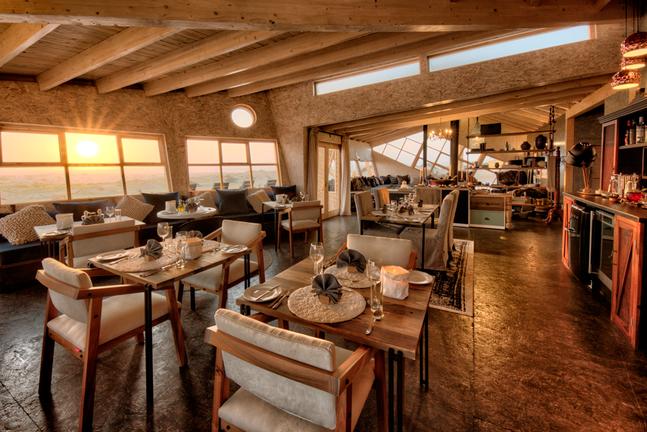 Your Stay
2 Nights
Fully Inclusive - Bed, All Meals, Fees and Activities
Fast Facts
5 Star
Lodge
Spoken Languages: Afrikaans, English
No. Rooms: 10
Special Interests: Adventure, Beach / Coastal, Birding, Flora, Leisure, Nature, Relaxation, Star Gazing