COVID-19: ACCOMMODATIONS

Musekese Camp
| Kafue National Park
Perched on the edge of a spectacular lagoon hidden away from the outside world Musekese has made a name for itself with expert guiding, exceptional food and phenomenal wildlife. Explore this game-rich area by vehicle, foot, or boat along the emerald green Kafue River…

Musekese Camp has only five chalets, taking a maximum of ten people. There's a minimum of two guides on hand at any time, which means you are entirely assured of activities taken at your pace and interest. Rooms at Musekese Camp are spacious and comfortable with all the necessities. This includes en suite flushing toilets and on-demand hot water showers.
The wildlife viewing in and around Musekese is exceptional. Game numbers and the quality of sightings have improved year upon year thanks to increased protection and concerted habituation by Phil, Tyrone and the team. All the major predators are present, with leopard and lion very well represented. Elephant herds are always visible in the dry season months and the plains game is as numerous as it is varied from sable and hartebeest to zebra and puku (puku in their hundreds!). Birding is top-class, with hundreds of species recorded in and around the Musekese area.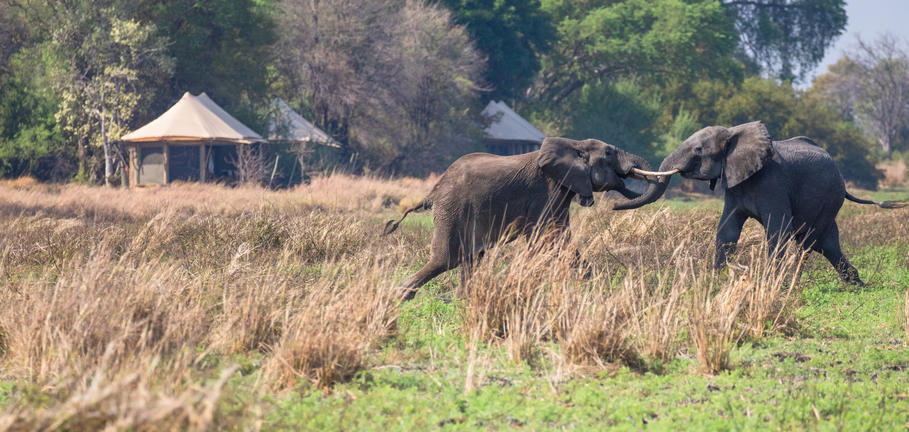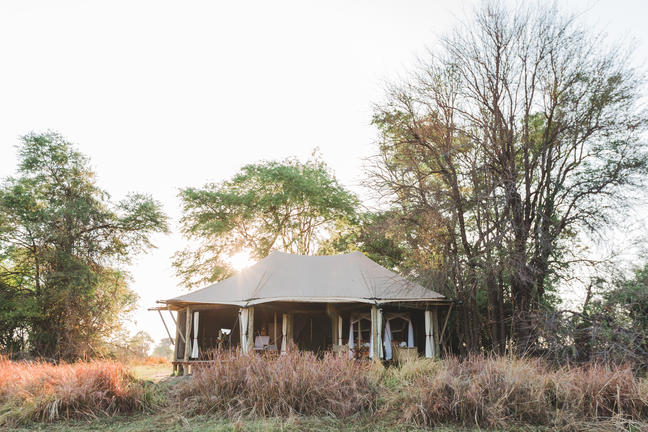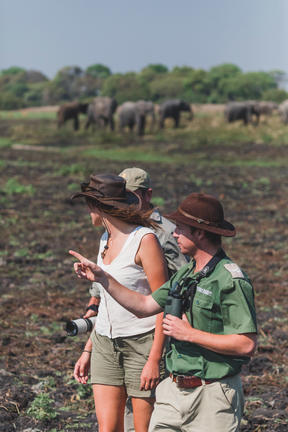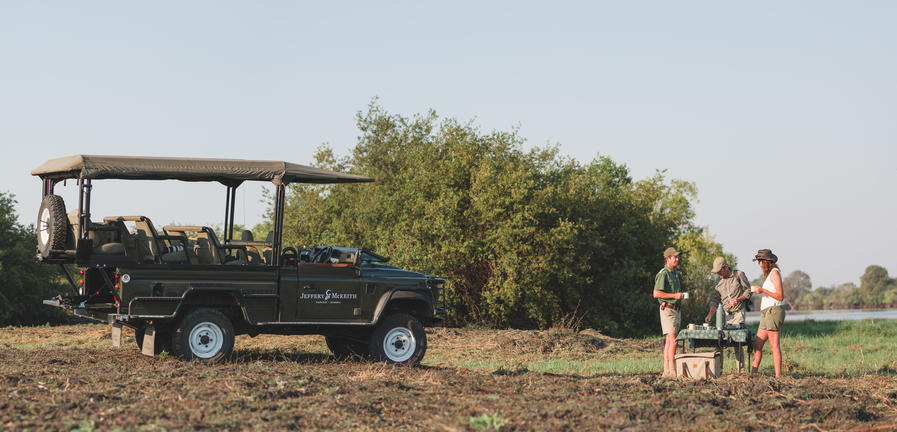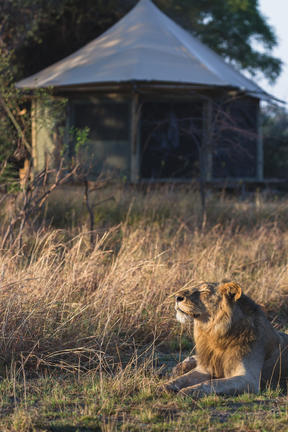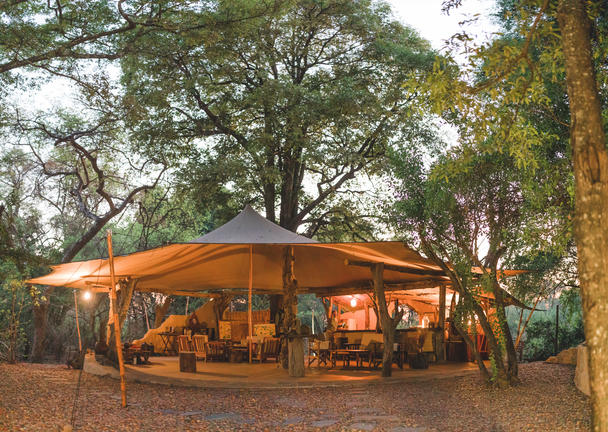 Your Stay
3 Nights
Fully Inclusive - Bed, All Meals, Fees and Activities
All Local Brands (Spirits, Wine and Beers) Included
Ntemwa-Busanga Camp
| Kafue National Park
Some three-hour game drive to the north of Musekese lies Ntemwa-Busanga Camp, a rustic bush camp on the southernmost reaches of Busanga Plains. This simple but charming camp is perfectly sited to make the most of the diverse Busanga Plains and its multitude of habitats, from riverine thickets in the south, the tree-lined edges and the productive, flooded grasslands in the centre and the variety of wildlife that inhabit them.
Classic safari tents are accompanied by open-air en-suite bathrooms at the rear, with flushing loos and warm bucket showers; the main area supplies a modest amount of power for charging cameras and other devices.
The wildlife of the Busanga Plains is as varied as it is numerous. Regional specials such as roan and sable antelope are common sightings here, along with thousands of red lechwe there is no shortage of game to view and photograph. Busanga is also home to some of the largest herds of buffalo in the park, with numbers over 600, a sight to behold. The Southern Plains areas are home to wildebeest and zebra, along with herds of the diminutive oribi and secretive reedbuck. Of course the predators are here too, with lion prides, leopards along the treeline, cheetah sightings from time to time and late season wild dog sightings.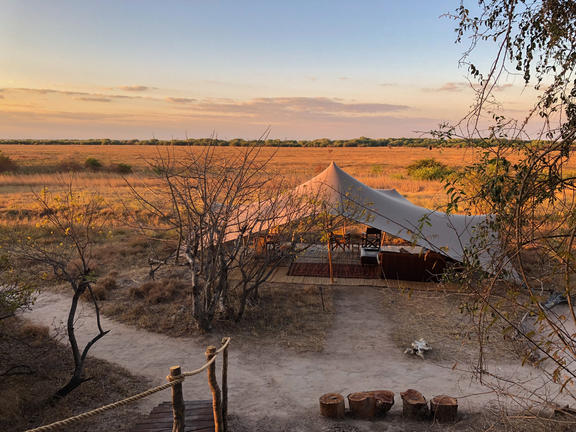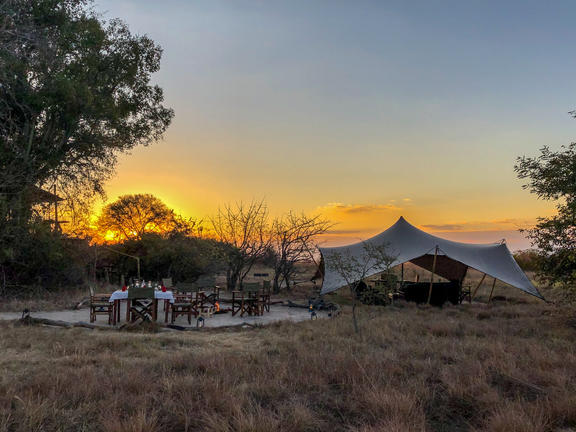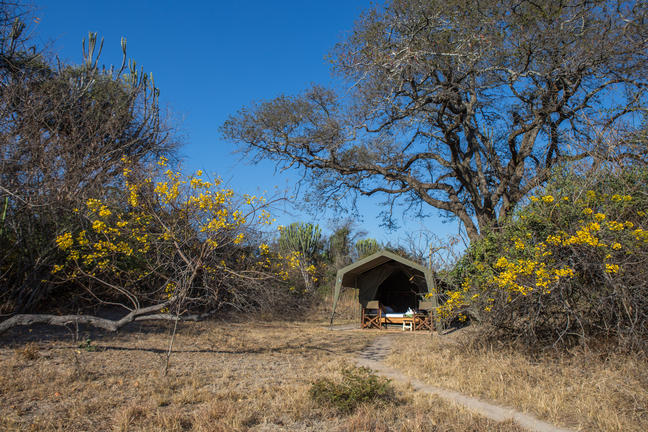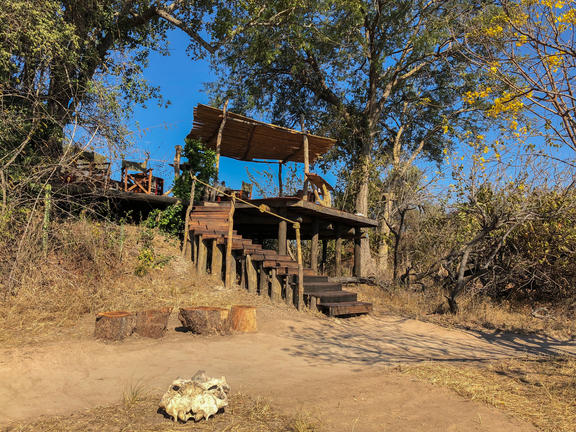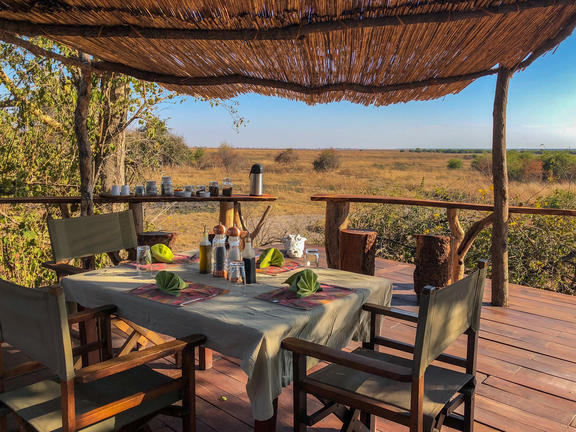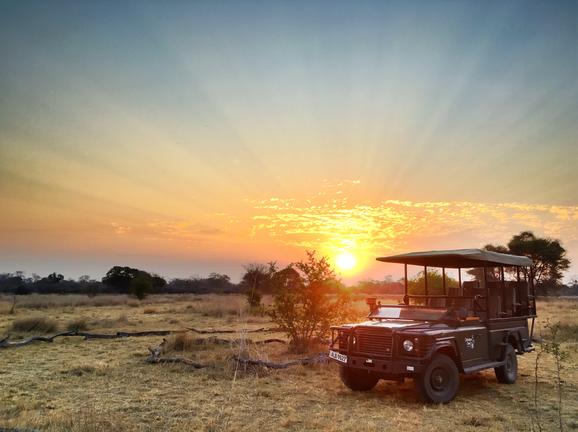 Your Stay
3 Nights
Fully Inclusive - Bed, All Meals, Fees and Activities
All Local Brands (Spirits, Wine and Beers) Included