Travellers can explore India by rail on one of five fascinating journeys offered by the luxurious Maharajas Express. The train's décor recreates the elegance and pageantry of erstwhile Maharajas and guests can enjoy state-of-the-art facilities in the spacious, well-appointed cabins and suites. There are two dining cars where guests can feast on gourmet dishes served on gold-edged plates and drink wine from hand-cut Swarovski crystal glasses. Cocktails and snacks can be enjoyed in the Safari Bar while the lounge car also offers a well-stocked bar, library, souvenir shop, and board and card games. Other onboard facilities include live television and CCTV cameras in all public areas, free Wi-Fi, a 24-hour paramedic on board, and an air ambulance in case of emergencies. Activities offered include guided tours to historical and World Heritage sites and cultural experiences such as folk dances.
Images
Cabins
Restaurants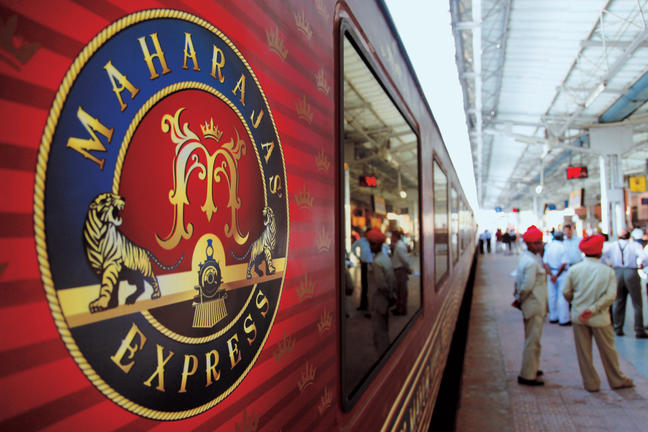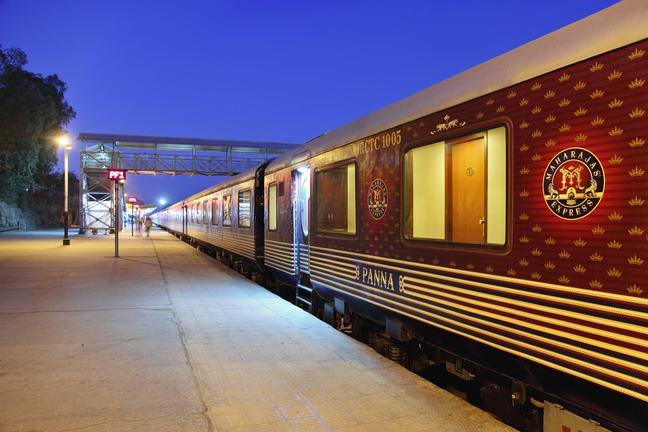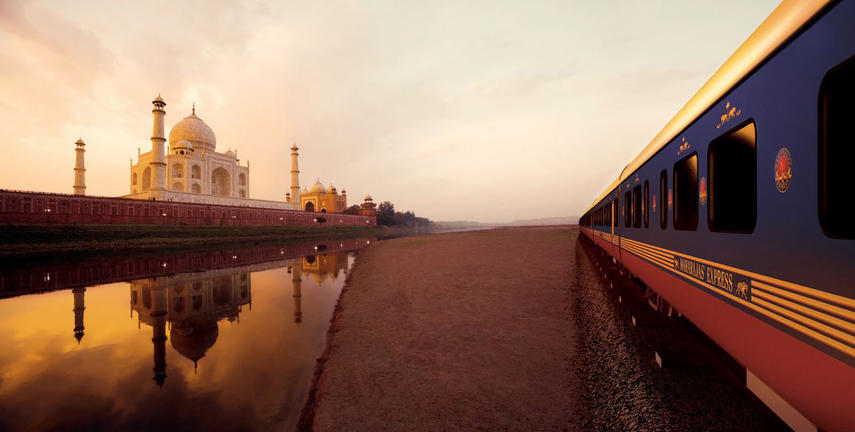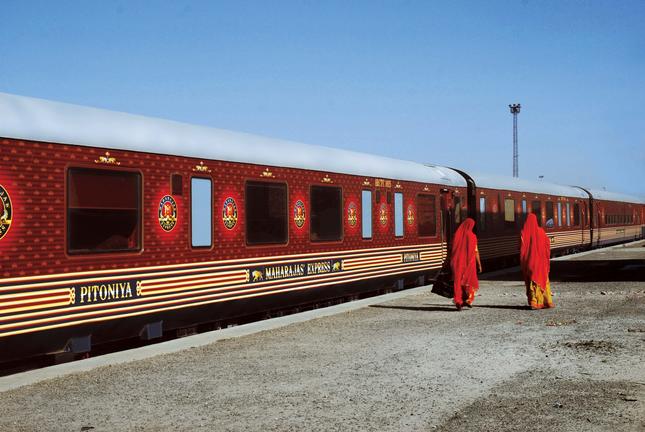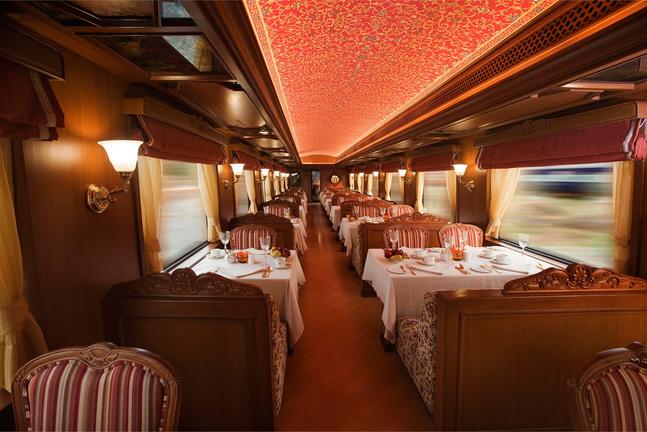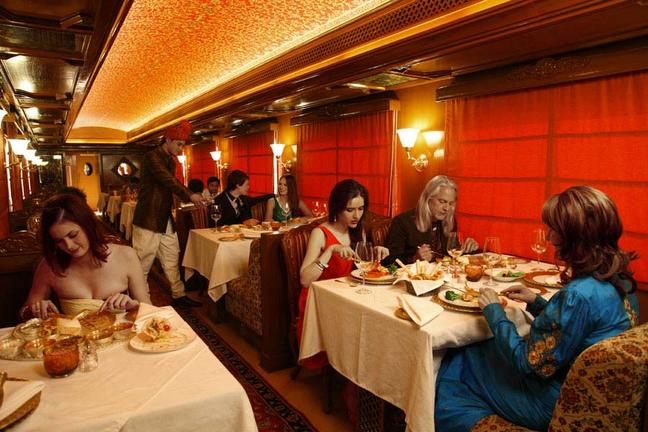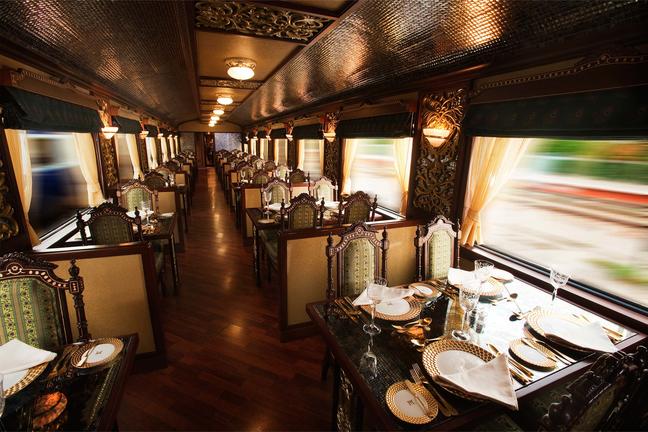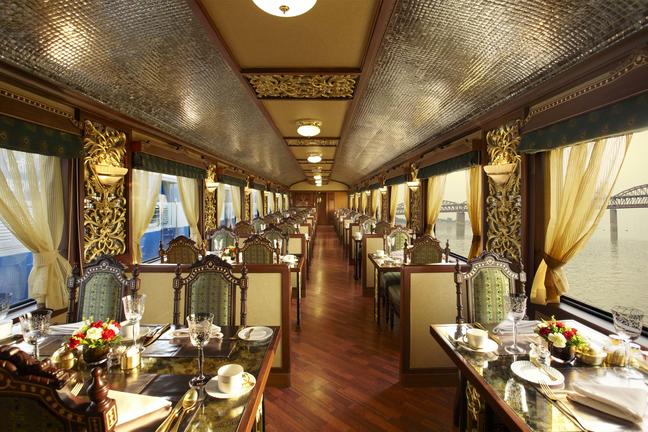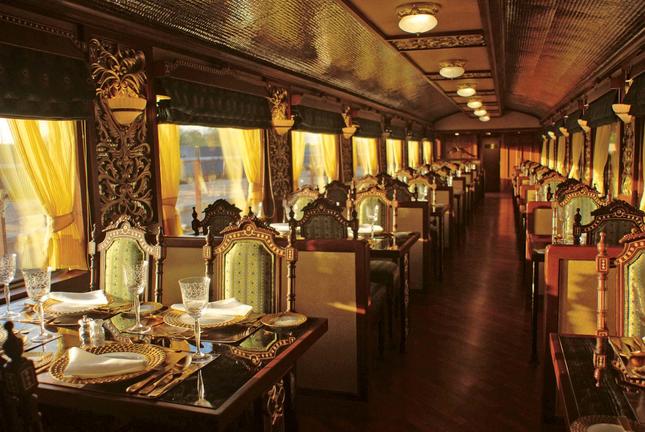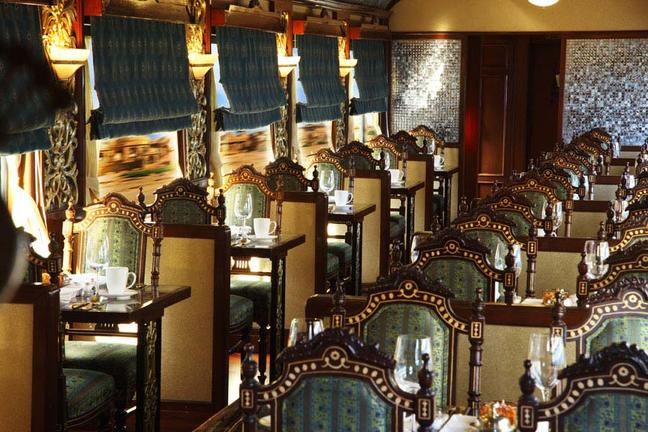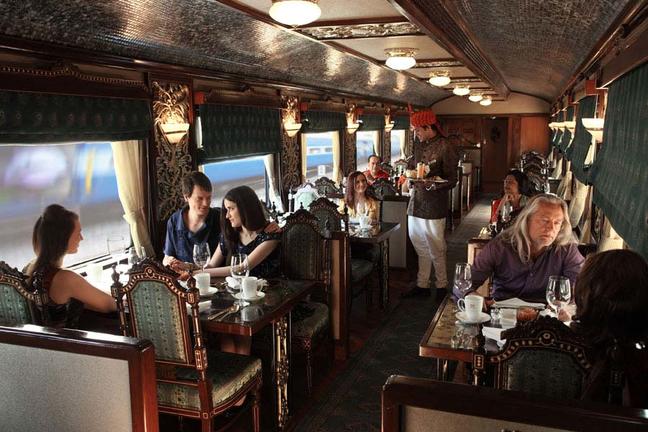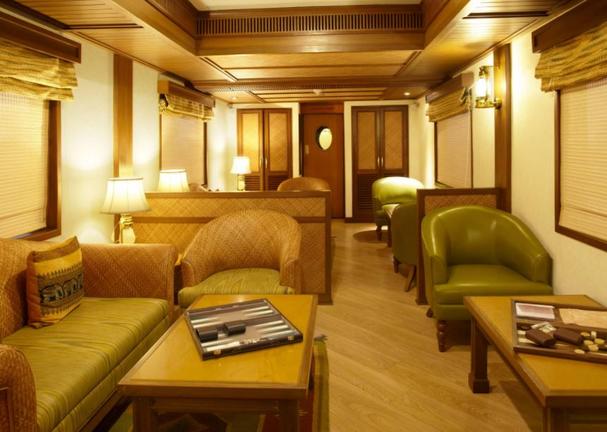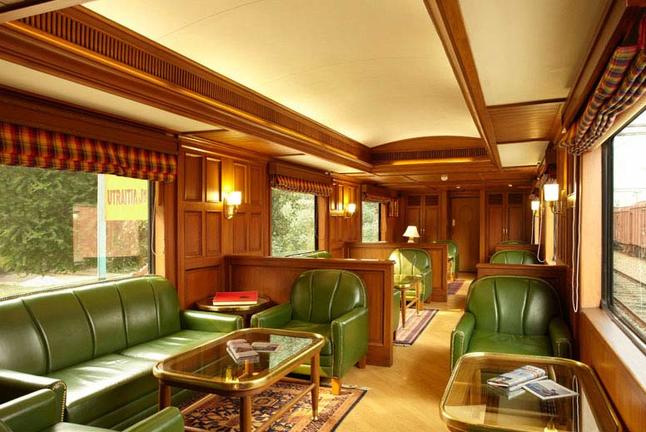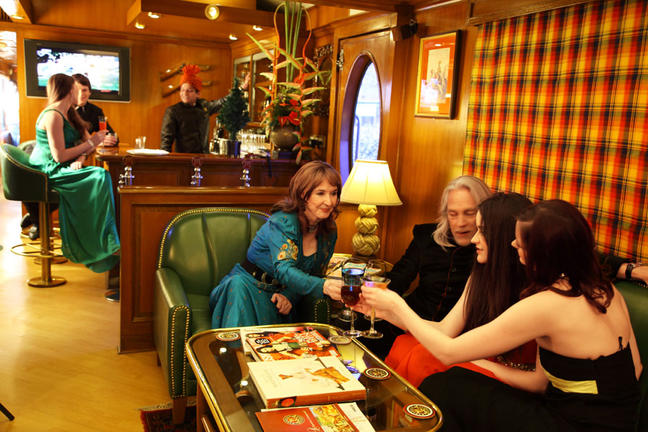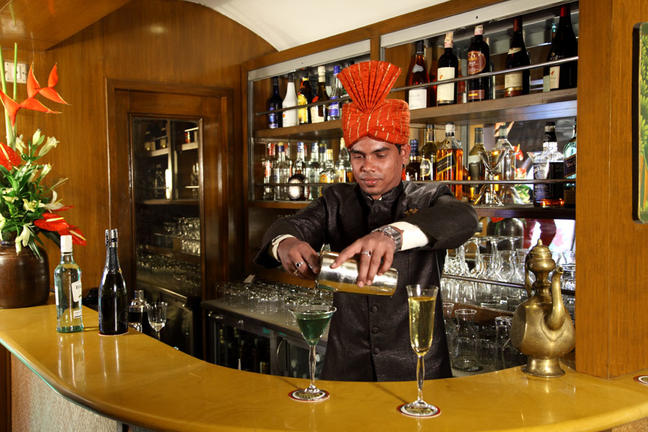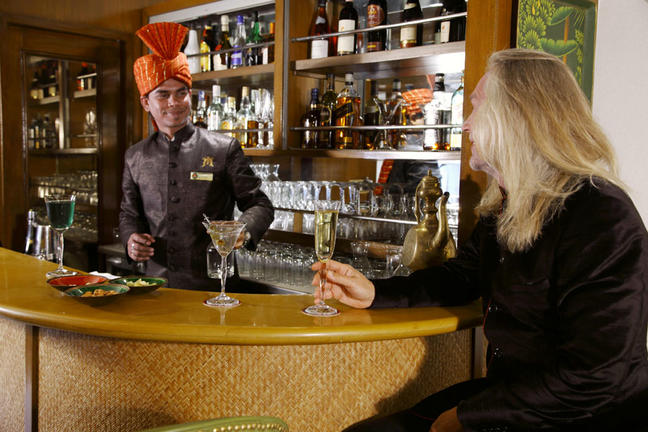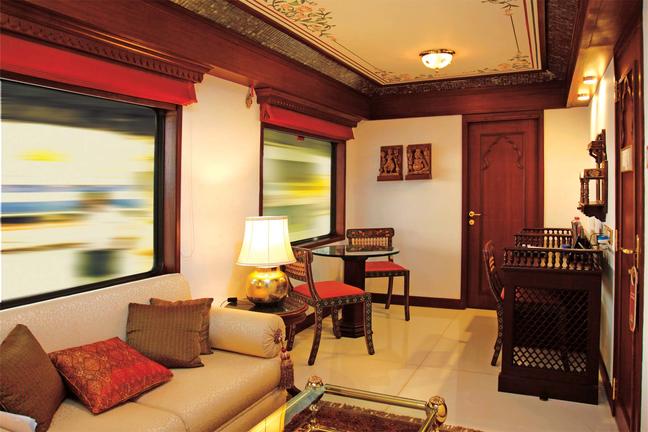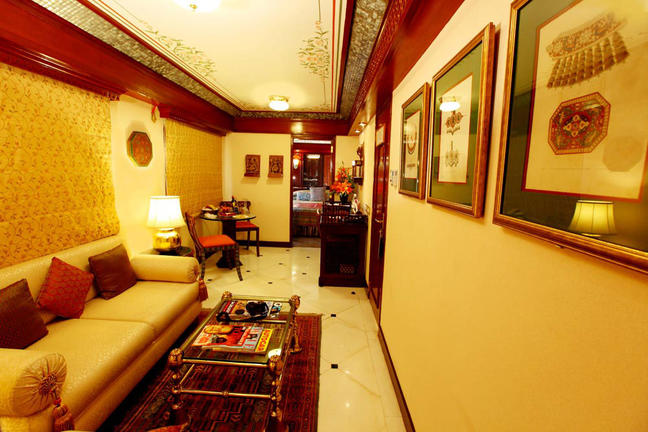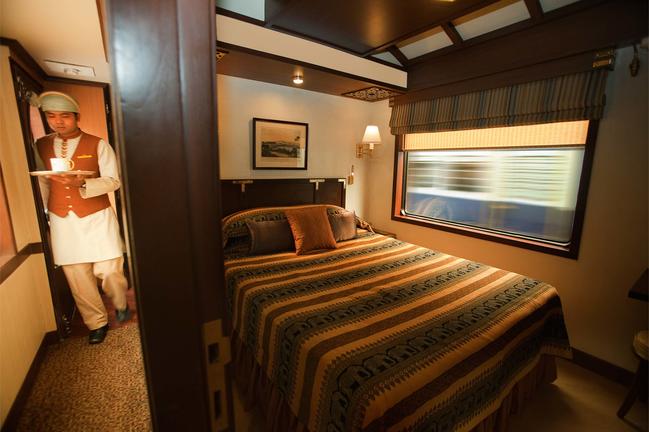 Your Stay
1 Night
Bed and Breakfast
The Palace On Wheels is a luxury train that takes travellers on an enchanting seven-night journey through Rajasthan, including destinations such as Jaipur, Chittorgarh, Udaipur, Jodhpur, and Agra, the city of the Taj Mahal. Guests are accommodated in luxurious air-conditioned cabins with wall-to-wall carpeting and en-suite bathrooms. The train has two lavish restaurants with a Rajasthani ambience, serving Continental, Chinese, Indian, and Rajasthani cuisines; a well-stocked bar, and a spa offering therapeutic massages and rejuvenating treatments. Each saloon has a lounge and mini pantry where guests can enjoy hot and cold beverages and refreshments. A variety of indoor games are also available to entertain guests during the journey. Personal attendants are available to cater for guests' every need and medical aid is available on board.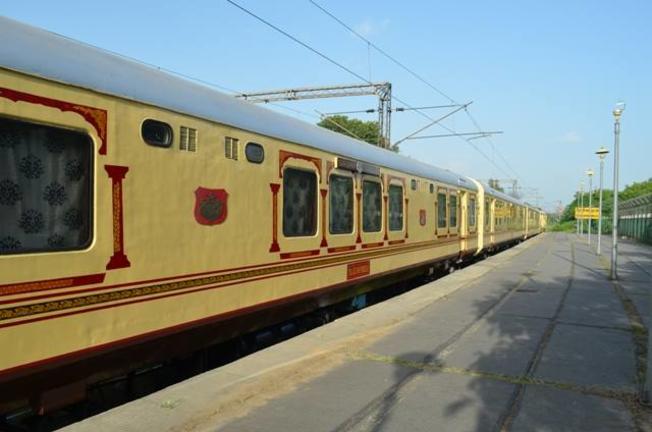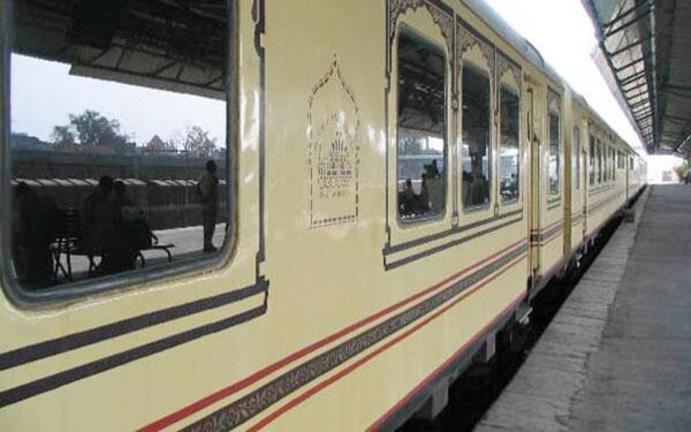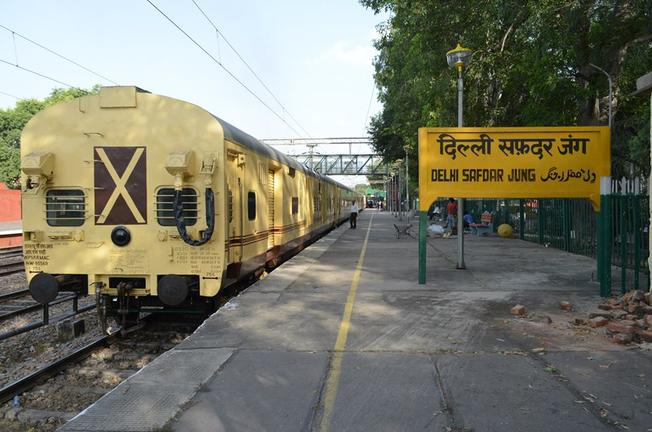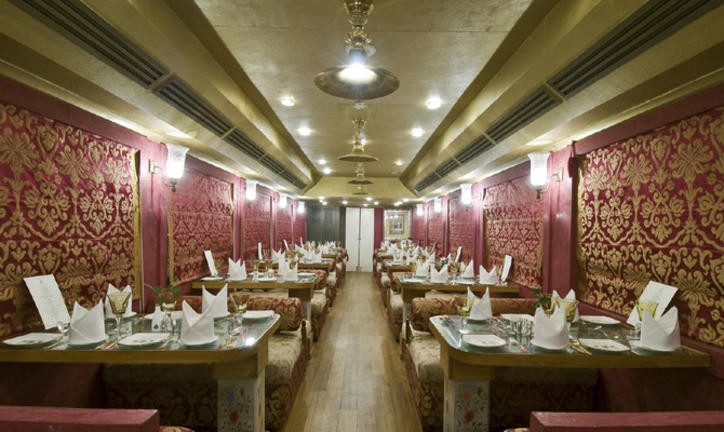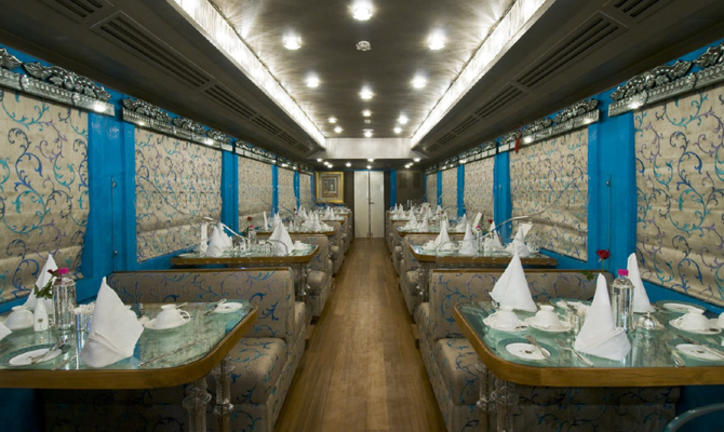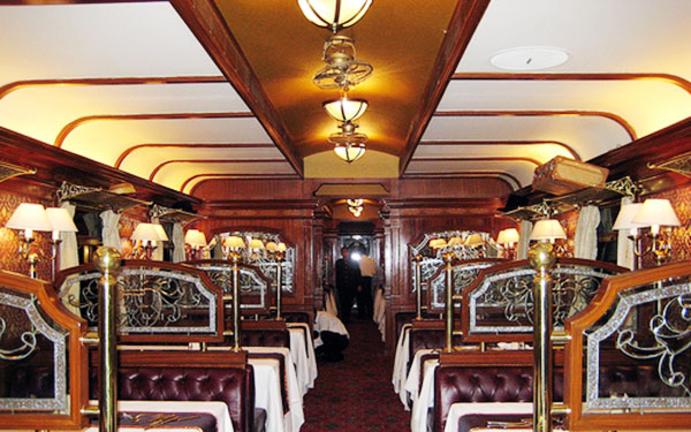 Your Stay
1 Night
Bed and Breakfast
The Deccan Odyssey is a luxury train that offers six different itineraries through some of the most fascinating parts of India. Up to 80 guests can be accommodated in the Presidential and Deluxe suites which are spread over 11 of the 21 lavishly appointed carriages. All the cabins are air-conditioned and equipped with state-of-the-art facilities including Wi-Fi internet access. The train has two multi-cuisine restaurants where diners can choose from a wide selection of Indian, Oriental, and continental delicacies served by stewards dressed in traditional Maharashtrian attire. There is also a comfortable lounge with reading material and a variety of indoor games, an elegant, well-stocked bar serving wines and spirits from around the world; a souvenir shop, and a spa where guests can get pampered with Ayurveda treatments and therapeutic massages. Special assistance is available for differently-abled guests in the form of wheelchairs and personal attendants.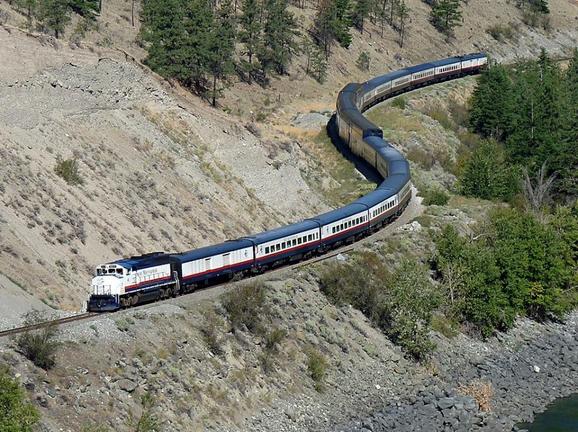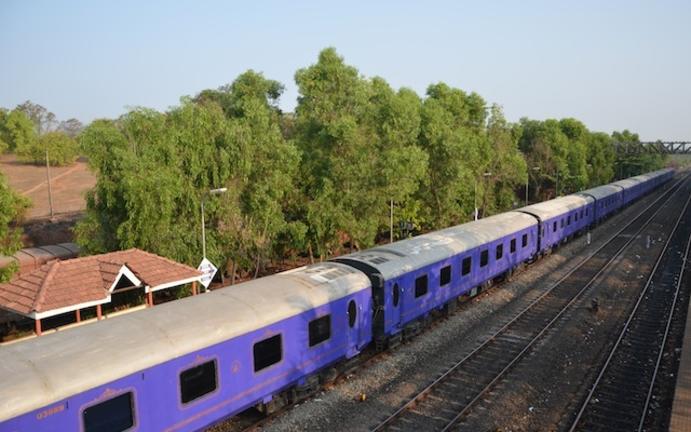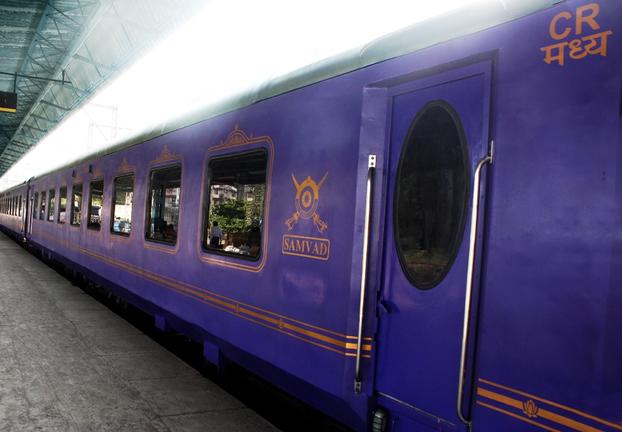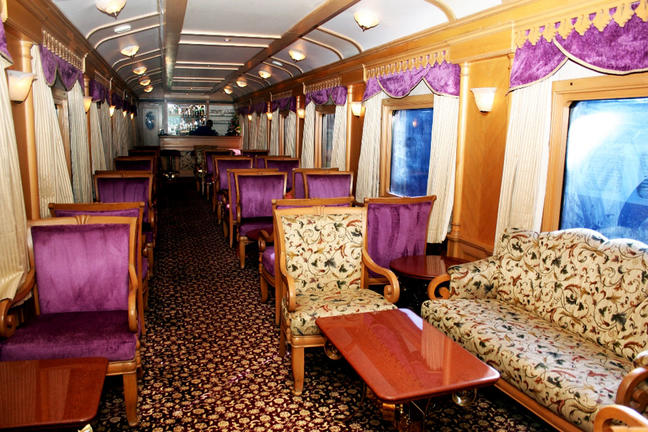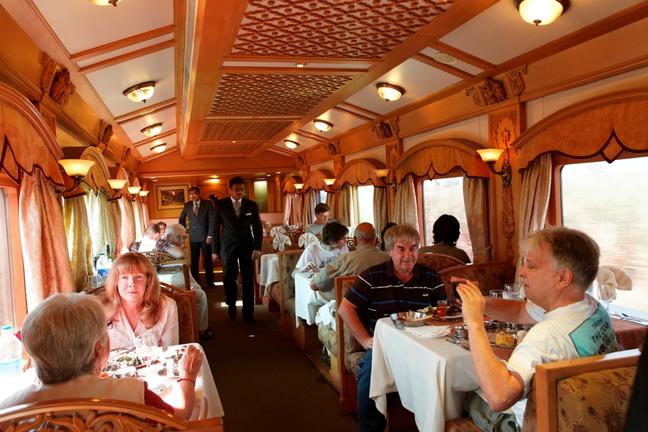 Your Stay
1 Night
Bed and Breakfast
A sojourn through well known & off beat destinations of South India in luxurious fashion. An adventure in comfort, a romance on rail tracks, with heritage & cultural destinations waiting for you to discover them. Very unique, customized itineraries have been developed that leave a resonance of the amalgam of culture of South India. Temples, palaces, relaxed beaches, a wildlife sanctuary, backwaters.. there is something for everyone.
The Golden Chariot train journey is the best way to experience the major and also offbeat tourism destinations of South India.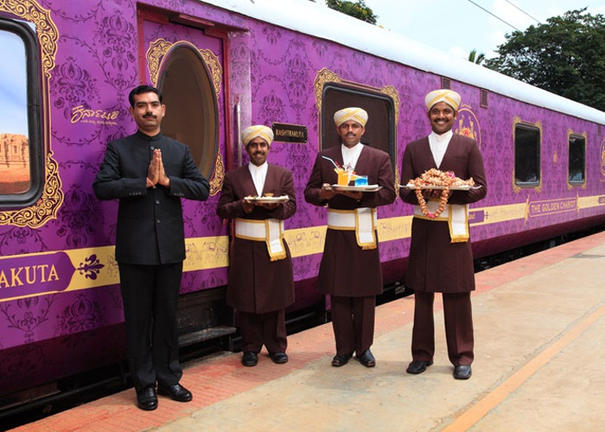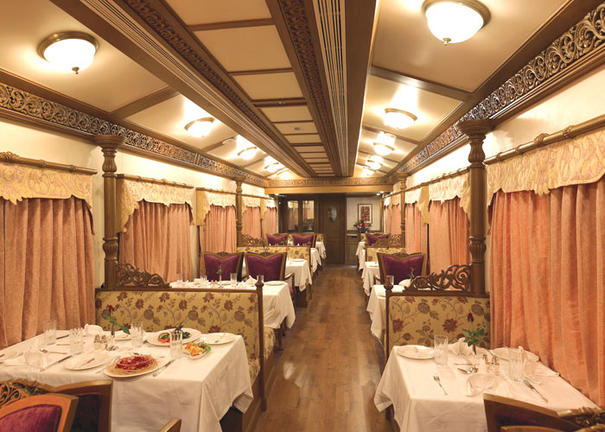 Your Stay
1 Night
Bed and Breakfast
Royal Rajasthan on Wheels
The Royal Rajasthan on Wheels offers a delightful seven-day journey where travellers can explore vibrant Rajasthan, passing through cities such as Jodhpur, Udaipur, Chittorgarh, Jaipur, and Varanasi. The luxurious train has 14 passenger coaches with deluxe and super deluxe cabins decorated in exquisite silks and velvets with finely carved wooden furniture, all with super-large windows to provide the best views. Guests can dine in aesthetic splendour in either of the train's two restaurants; both of which serve ethnic Rajasthani, Indian, Continental, and Chinese Cuisines and enjoy fine wines and a wide range of international liquors in the two bar-lounges. A variety of massages and therapies can be enjoyed at the onboard spa. Wi-Fi is available, and a variety of board games, books, and magazines are provided.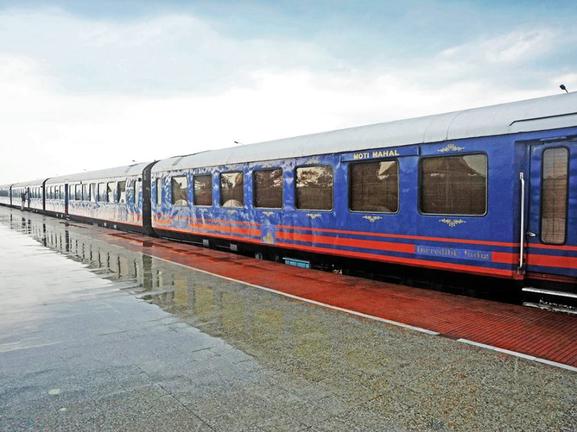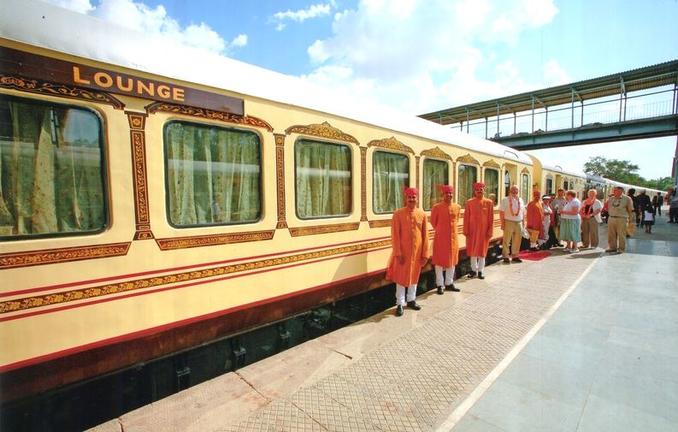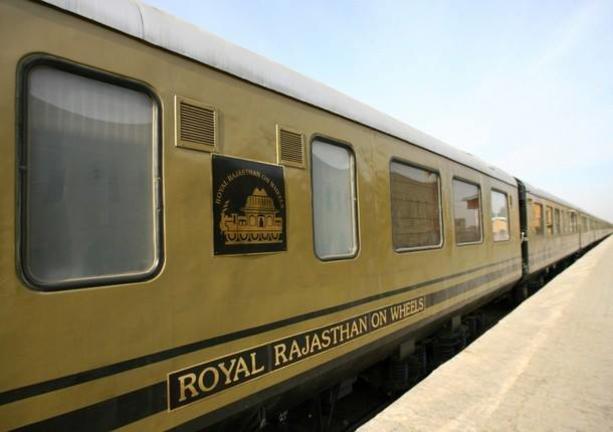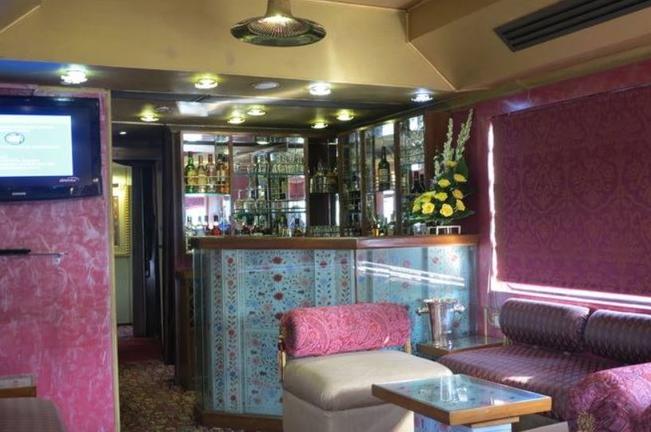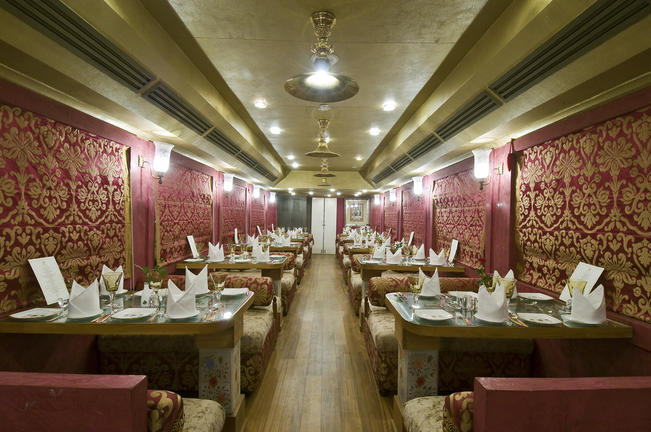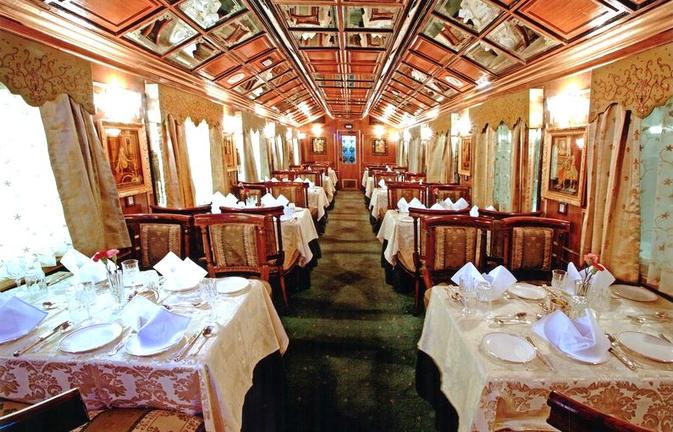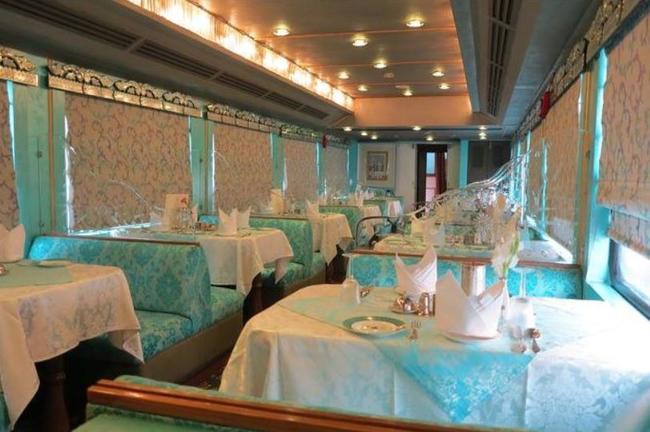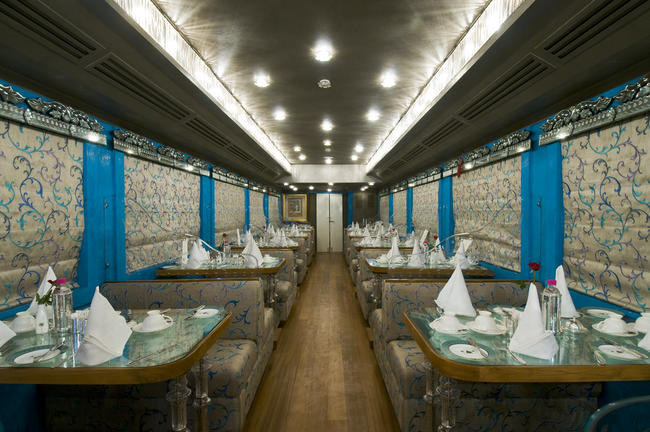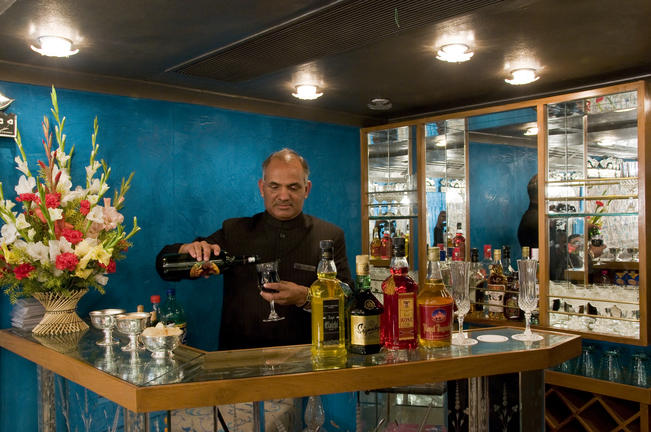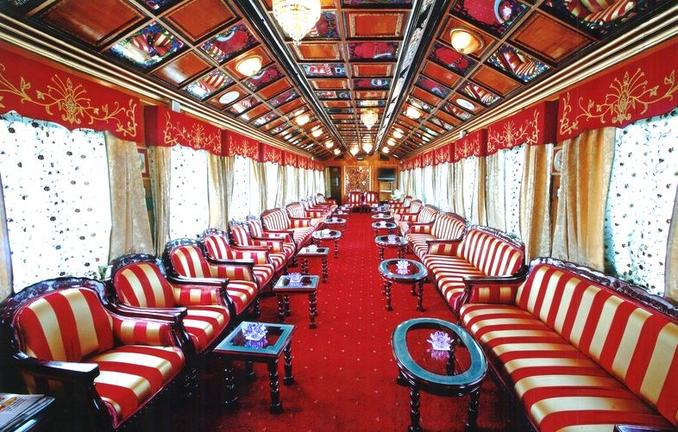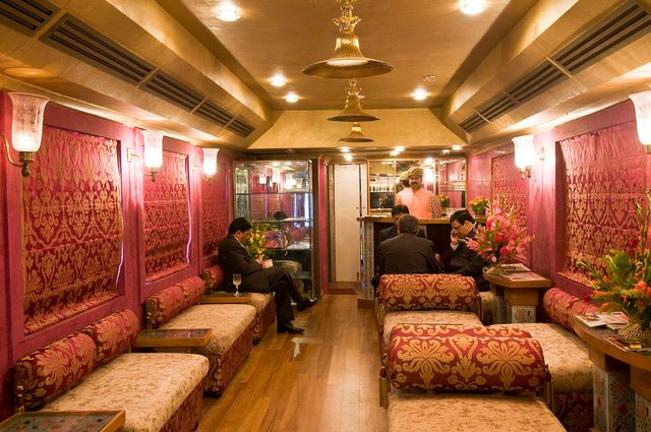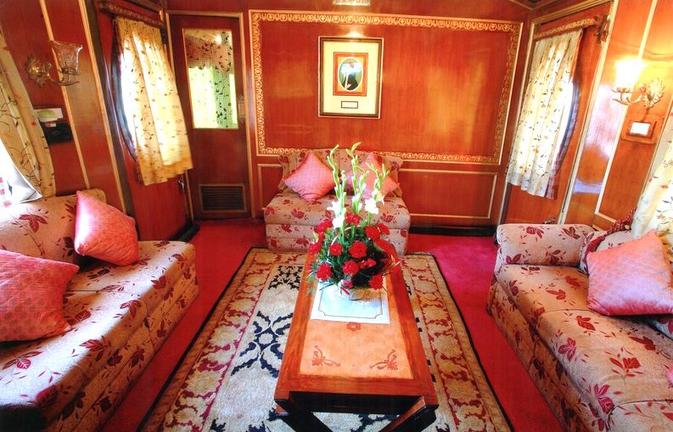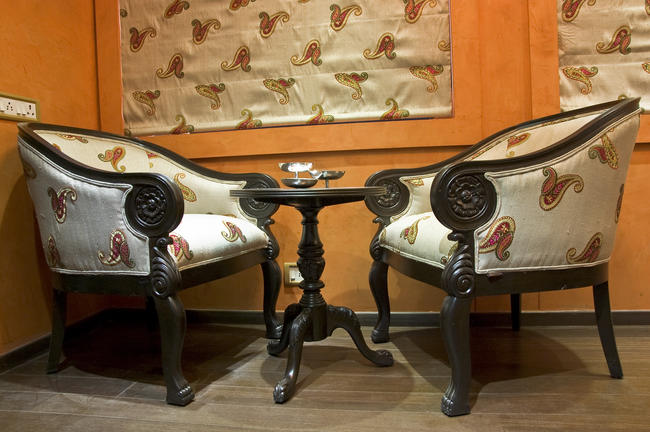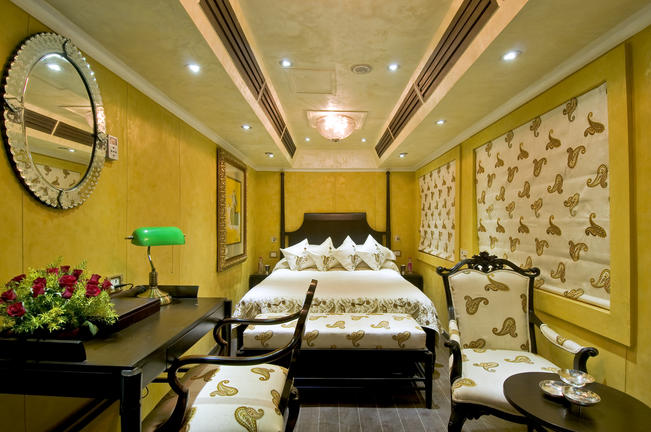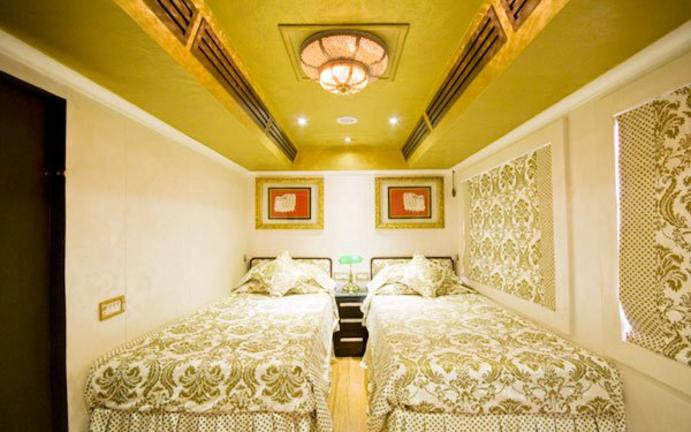 Your Stay
1 Night
Bed and Breakfast