The Boma Hotel Entebbe
| Entebbe
You will find 'The Boma' situated on the outskirts of Entebbe and only 5 minutes from Entebbe International Airport. The Boma Guesthouse is ideally suited for business and recreational travelers alike. The Boma is an ideal stopover for passengers inbound on late evening or outbound on early morning flights. The Boma will arrange all airport transfers leaving you relaxed in the knowledge of not having to travel to or from Kampala at night or in the early hours of the morning. Our staff and management team ensure guests receive a personable service and enjoy hospitality standards which are in keeping with the tradition of this charming lakeshore town. The Boma consists of six bedrooms decorated along African themes, all of which have their own private bathrooms. A residents' and diners' bar set in a landscaped garden with lake views combine to provide a charming and relaxed "country house" experience. The main house includes a private dining veranda and living room for overnight guests. Although a pre-booked dining service is provided to non-residents, the premises retains a quiet atmosphere to guarantee a peaceful night's rest for residents. The Boma's walled compound has twenty-four hour security and car parking. A full breakfast and airport transfers are included in the standard rate.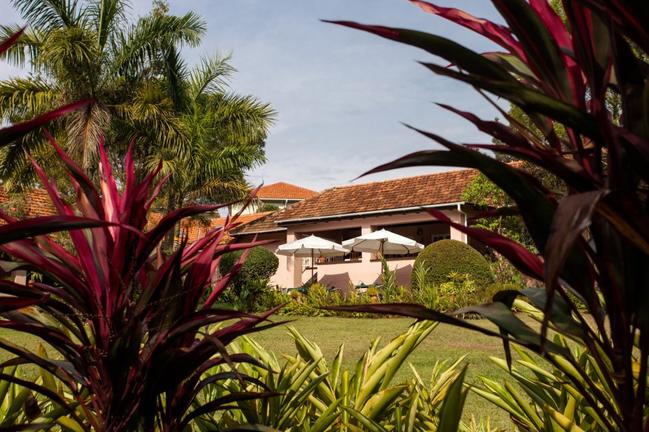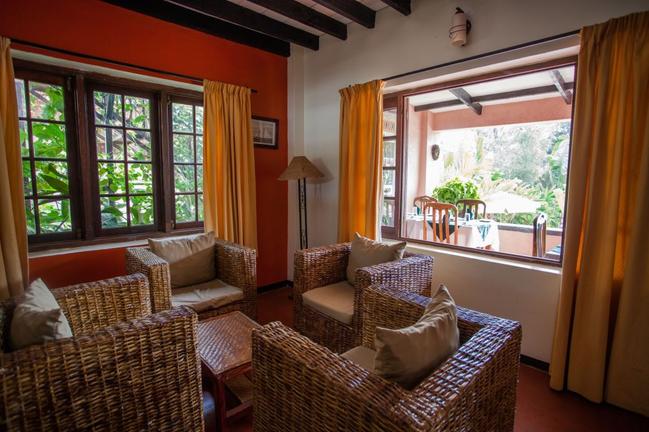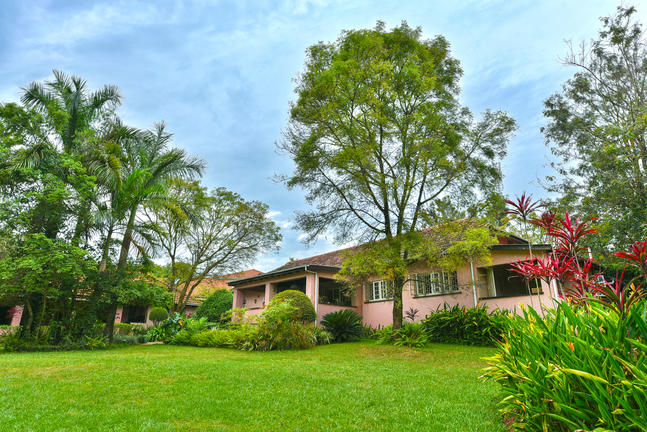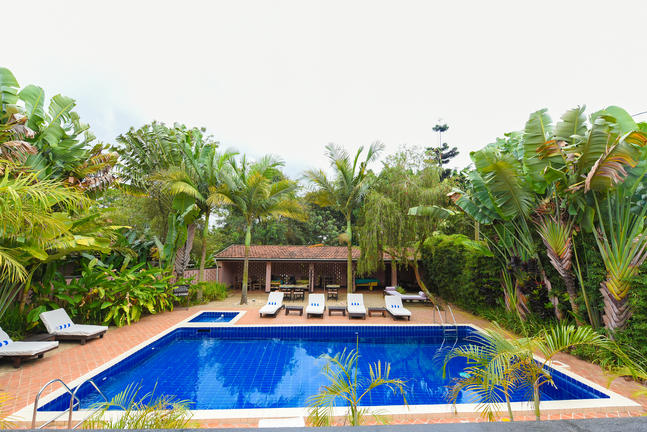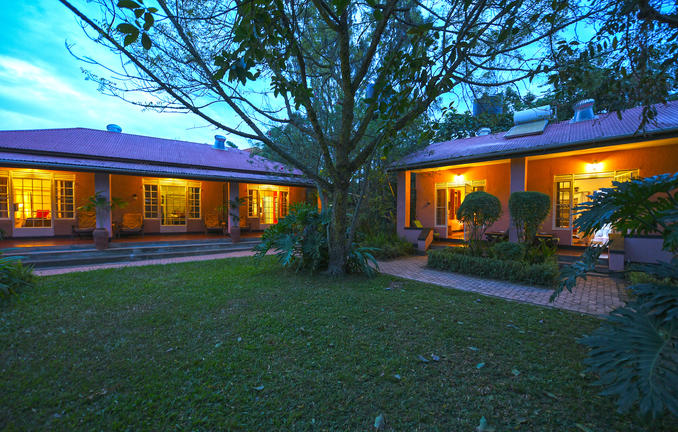 Your Stay
1 Night
Bed and Breakfast
Kyaninga Lodge
| Fort Portal
Possibly Uganda's most spectacular lodge, Kyaninga Lodge is set against a stunning backdrop of Lake Kyaninga and overlooks the rolling hills of Tooro with the legendary Mountains of the Moon in the distance beyond. The brainchild of Englishman Steve Williams, the lodge took seven years to build and is entirely handcrafted from eucalyptus logs. The main lodge houses the bar, with comfortable sofas and armchairs set around an imposing two-sided open fireplace, and a more intimate raised viewing gallery. The restaurant, with spectacular views on both sides, is furnished with exquisitely textured Mvule and Elgon Olive furniture made on site. The main lodge building opens out on to two levels of wooden decks where guests can relax and absorb the panoramic views. From the decks, steps hewn from local volcanic rock lead down to the magnificent swimming pool and on to two terraced lawns overlooking Uganda's clearest crater lake. With eight beautifully appointed cottages thoughtfully positioned to ensure privacy and tranquility, guests can relax and unwind in ultimate comfort and style. Each cottage features an indoor seating area with comfortable easy chairs, a choice of twin or double bed dressed with the finest Egyptian cotton linen and soft feather pillows, and en-suite bathrooms boasting claw footed freestanding bathtubs and marble countertop basins set on exquisitely textured Elgon Olive counters. A private terrace overlooking the lake and the mountains beyond offers the perfect place for early morning tea or a sundowner. The gardens were designed by London-based landscape architect Imogen Jenkins and provide a beautiful backdrop to the lodge. As well as the kitchen garden and an orchard of fruit trees, the gardens include a grass tennis court and croquet lawn for use by guests. Picturesque Tooro Golf Club in Fort Portal town is easily accessible to golfing enthusiasts. Further activities at Kyaninga Lodge include guided walks around the surrounding communities, or through the primeval rainforest surrounding Lake Kyaninga itself, home to black and white colobus, vervet and red-tailed monkeys, hundreds of species of birds and literally thousands of butterflies. Guests wishing for more wildlife adventures will find Kyaninga Lodge conveniently located just 45 minutes from Kibale Forest National Park, offering Africa's premier chimp tracking experience, as well as a comfortable two-hour drive from Queen Elizabeth National Park, Uganda's best known safari destination and one of the most biodiverse reserves in the world.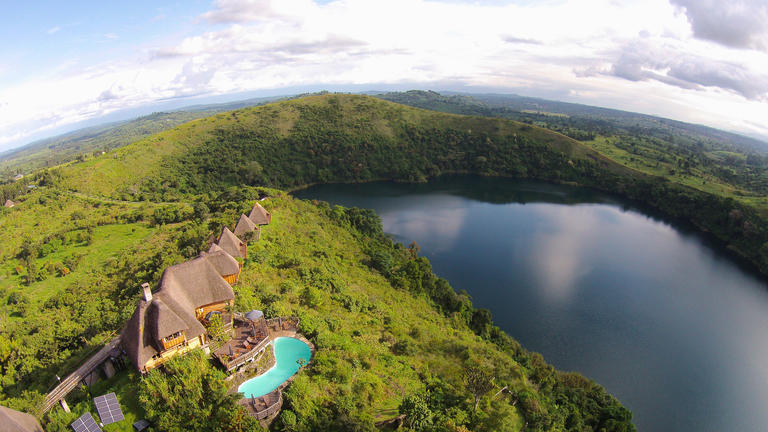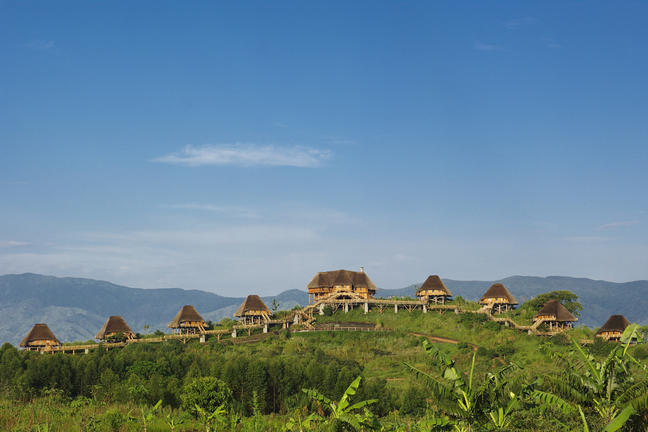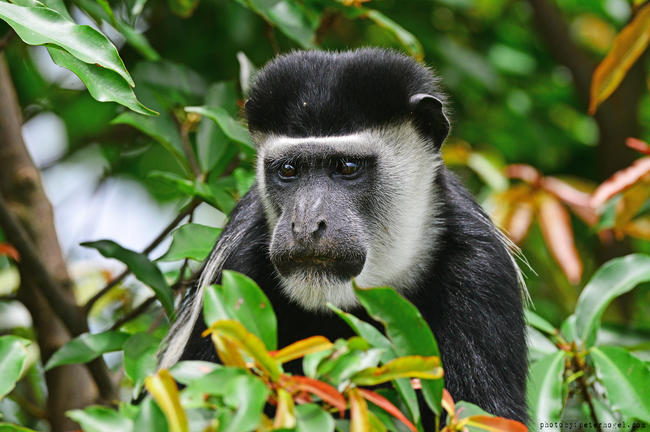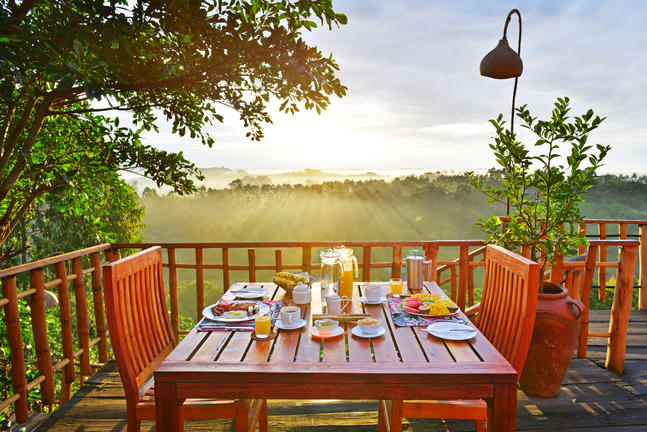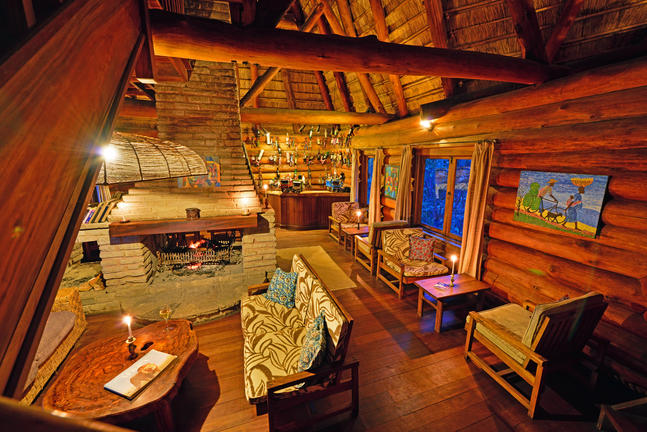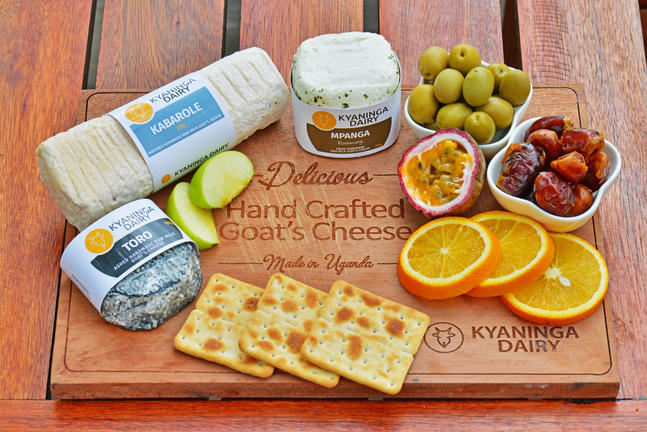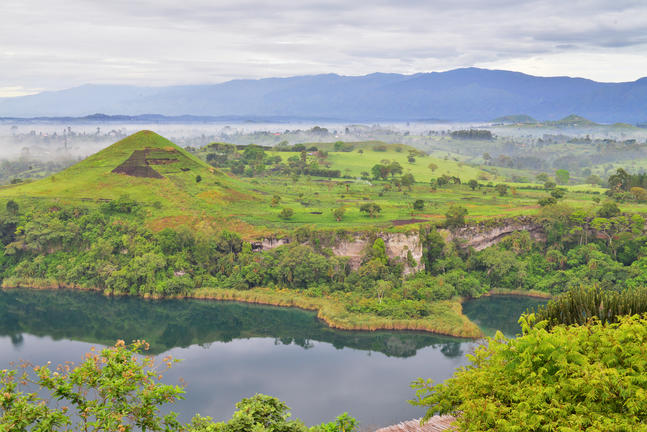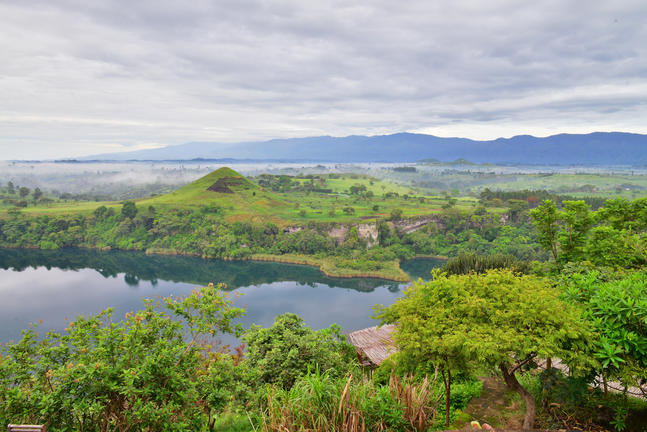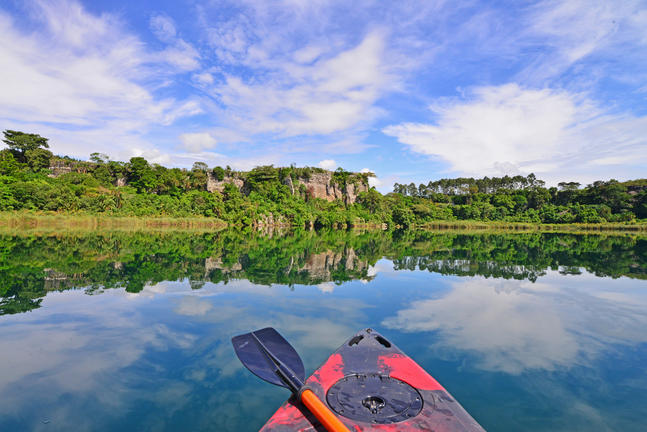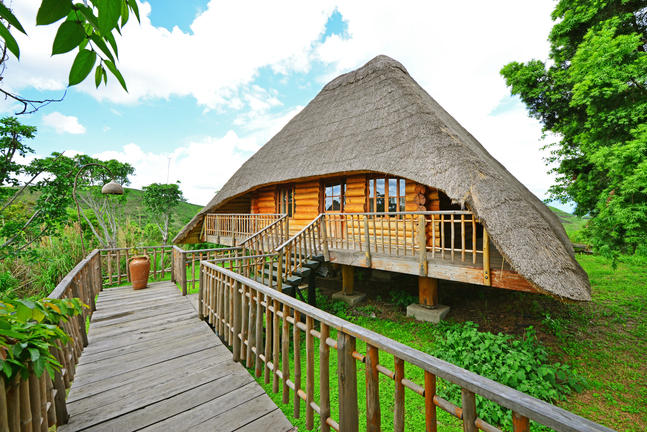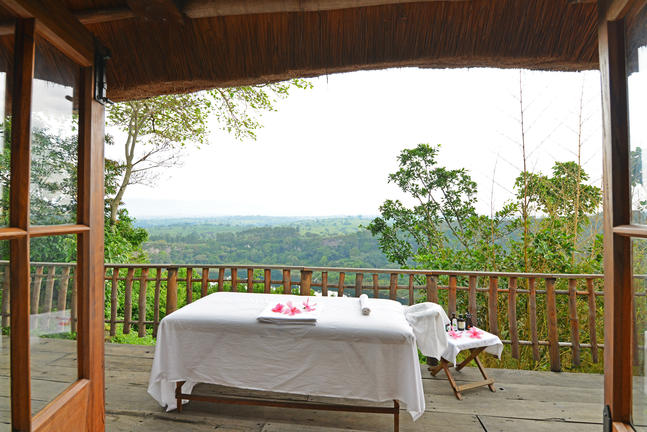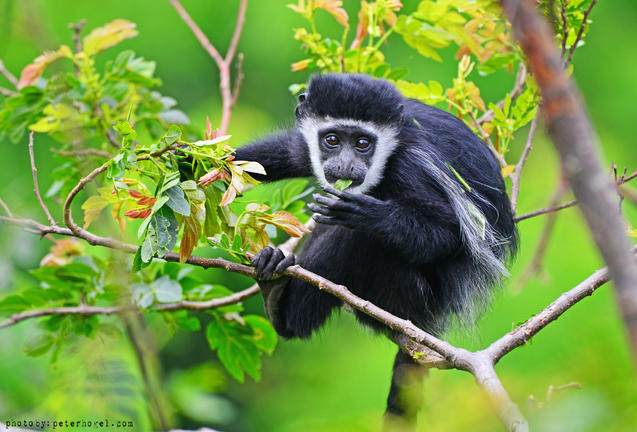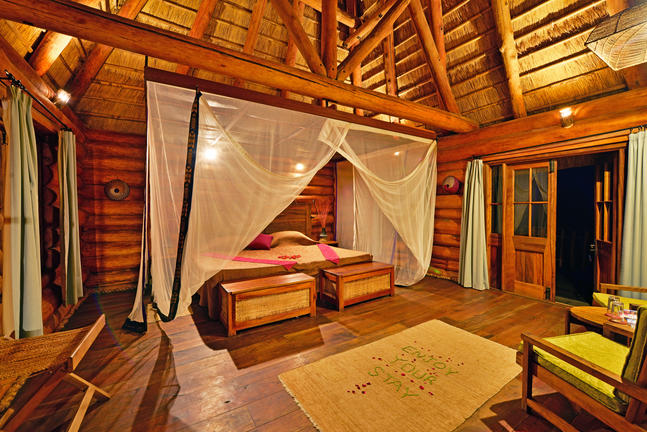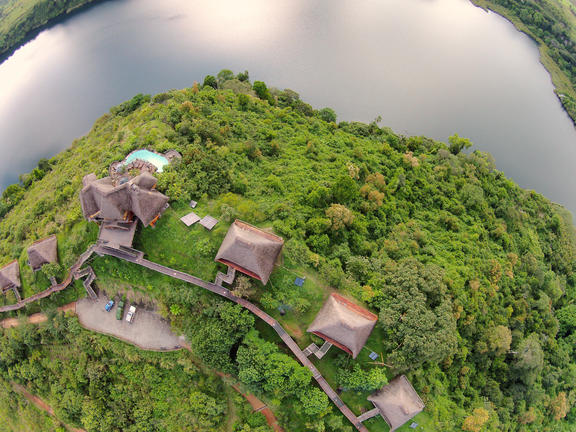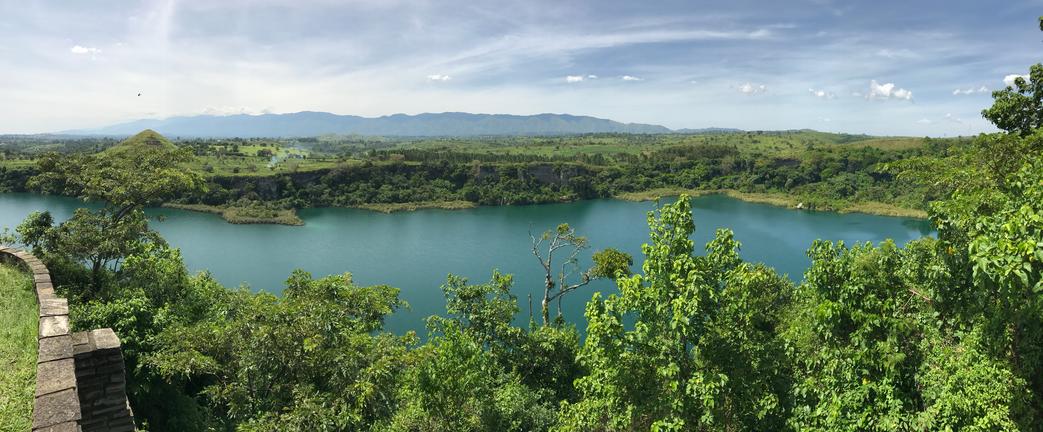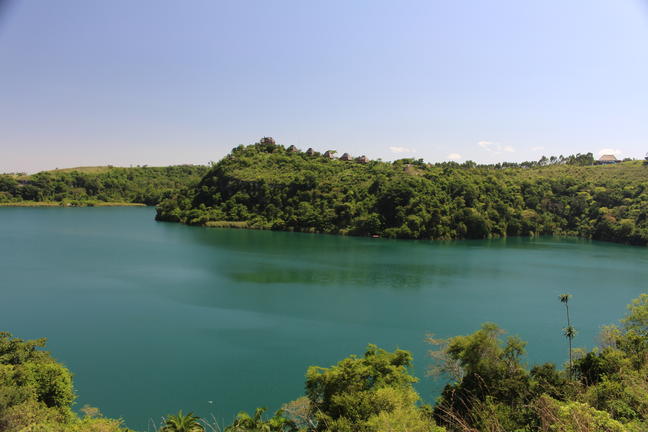 Your Stay
2 Nights
Full Board - Dinner, Bed, Breakfast and Lunch
Fast Facts
Spoken Languages: English, German, Spanish
No. Rooms: 9
Special Interests: Birding, Cycling, Flora, Golf, Hiking, Leisure, Nature, Sports, Star Gazing, Wildlife, Wine
Mweya Safari Lodge
| Northern Queen Elizabeth National Park
Mweya Safari Lodge offers visitors an unforgettable experience. Located on a peninsula within the heart of the Queen Elizabeth National Park, Mweya Safari Lodge is surrounded by the magical Rwenzori Mountains aptly described as the 'Mountains of the Moon' and overlooks the Kazinga Channel which links two of the Nile's great lakes – Lake George and Lake Edward. Mweya Safari Lodge offers visitors a spectacular experience of luxury in the wilderness. All of the rooms have wonderful views of the channel. The Lodge offers a range of activities and attractions: game drives, boat trips, wild life viewing and more.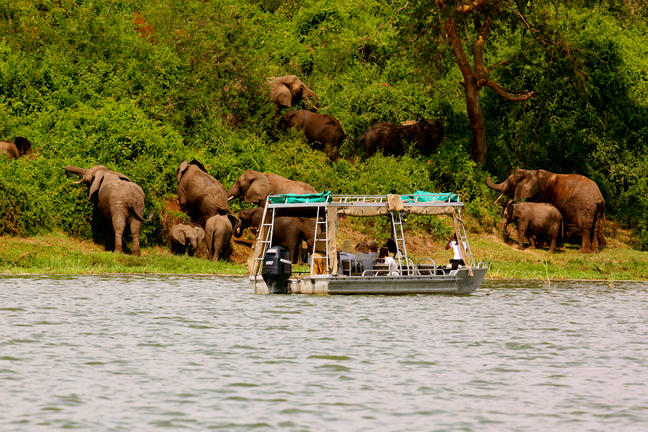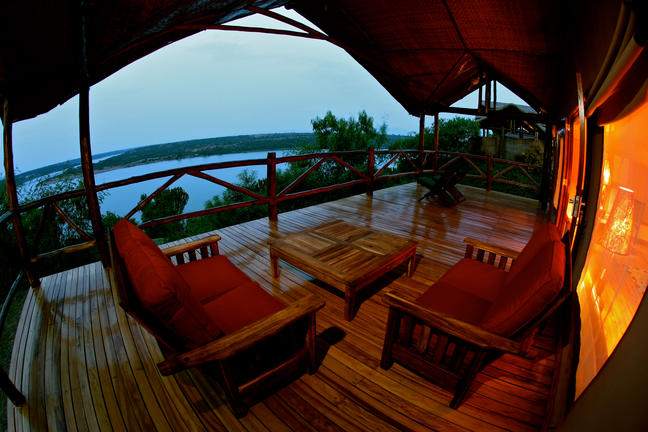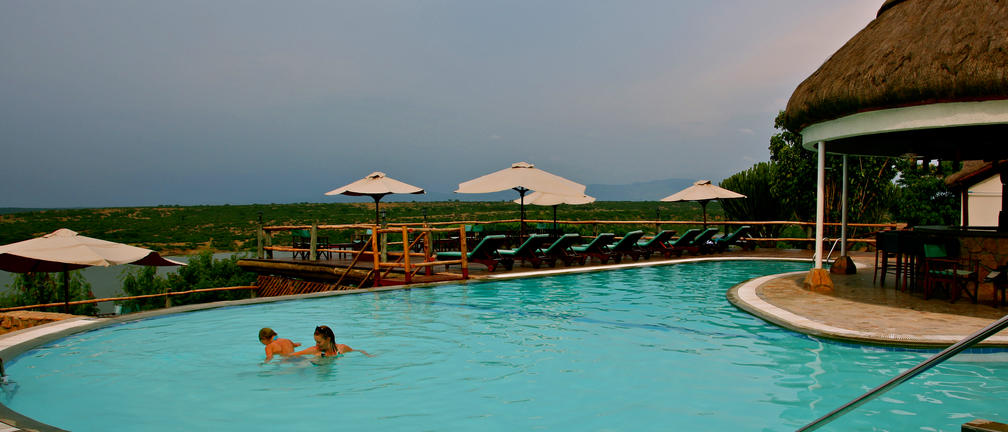 Your Stay
2 Nights
Full Board - Dinner, Bed, Breakfast and Lunch
Clouds Mountain Gorilla Lodge
| Bwindi Impenetrable Forest
Clouds Mountain Gorilla Lodge, Southern Bwindi, Uganda. It is remote. It is beautiful. It is intimate. And at over 2,000 metres above sea level, it is Uganda's highest lodge. Since it opened, this small, remote lodge continues to win prizes, awards and accolades both internationally and locally. Picture this: You are sitting up on a ridge, above the clouds, looking across to the Virunga volcanoes. Behind you is the primordial, mysterious and impenetrable forest that is Bwindi. As you sit there, drinking your chilled wine, or your freshly brewed coffee, or your freshly squeezed juice or your amber coloured whisky you smile. You smile because you know that your personal butler is lighting the fire in your cottage and setting out your freshly laundered clothes. In the kitchen a gorgeous meal is being prepared, and tomorrow after breakfast you will walk from the lodge to the Nkuringo trailhead and track the gorillas. Guests at Clouds stay in their own cottage. Built of local volcanic stone, every cottage has a large sitting room with fireplace, vast overstuffed armchairs, and hand-woven carpets. Each individual cottage features the work of one of Uganda's most respected artists (we call them the 'Clouds 9') Their work has been so highly regarded by guests that they have commissioned their own pieces and now the work of these artists graces the walls of homes and offices in New York, Toronto, Vancouver, Los Angeles, and London. Tracking gorillas is high on the agenda for many tourists to Uganda. By all means, come to Clouds to track gorillas…but while you're here, why not stay on a bit and immerse yourself in the relaxed vibe of the lodge, partake in Community activities, indulge in massage and beauty treatments and just enjoy the rarity of being pampered in such a spectacular setting. The main lodge feels like someplace else – soaring ceilings, massive exposed wooden beams, big picture windows with endless views of treetops, volcanoes and mountains. It feels like a ski chalet in the alps. Or a stone palace in the Rocky Mountains. But with the gentle and warm welcome, the quiet dedication of the personal butlers and the smiles on the faces of virtually all the staff, this can only be in Uganda. Come and stay awhile in the Clouds… Quick Snapshot Activities lists and more detailed information can be sent – kindly contact us for this Where : Southern sector of Bwindi Impenetrable Forest, Western Uganda Access : Regular scheduled & charter flights from Entebbe (1.5 hours) | road (11 hours) Rooms : 7 massive rooms (2 family with 2 bedrooms each (1 twin & 1 double in each) | 4 double | 1 twin) Activities : Gorilla tracking (easy access to 6 gorilla families) | cultural & community activities Highlights : Personal butlers | community concept lodge | pure luxury | best gorilla access | birding | one of the most scenic locations in Uganda | fantastic food direct from organic vegetable gardens | wi-fi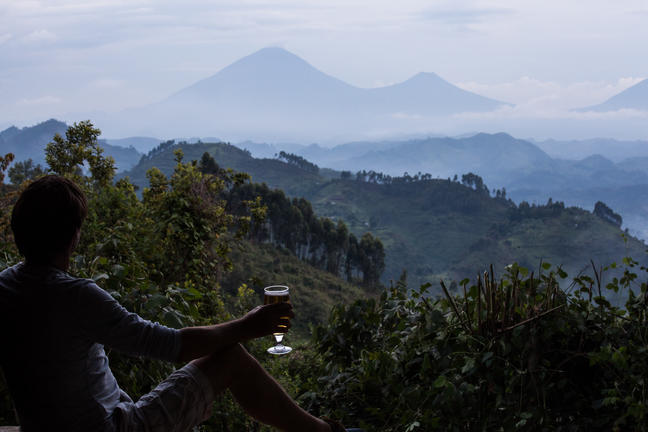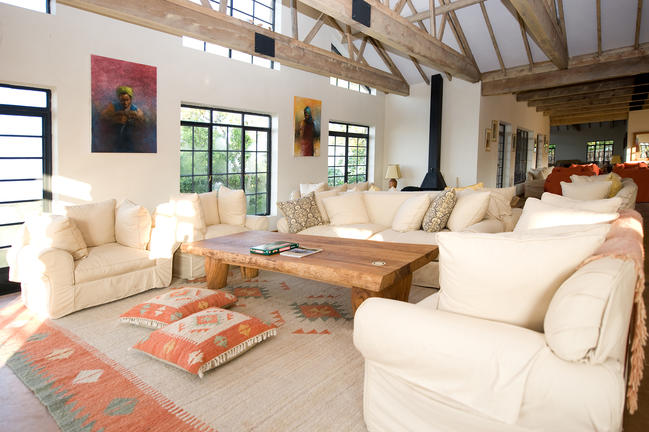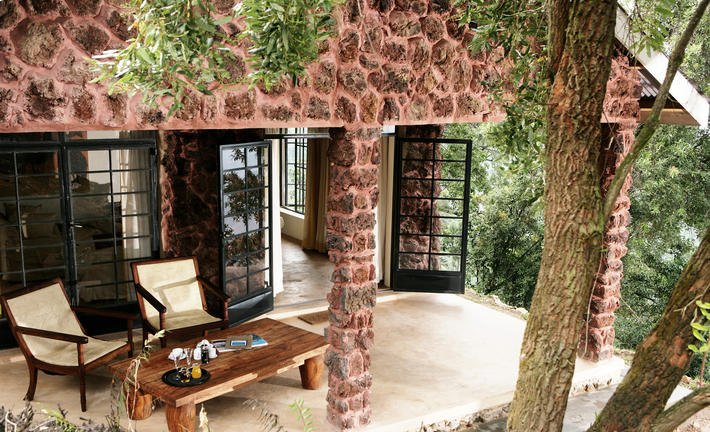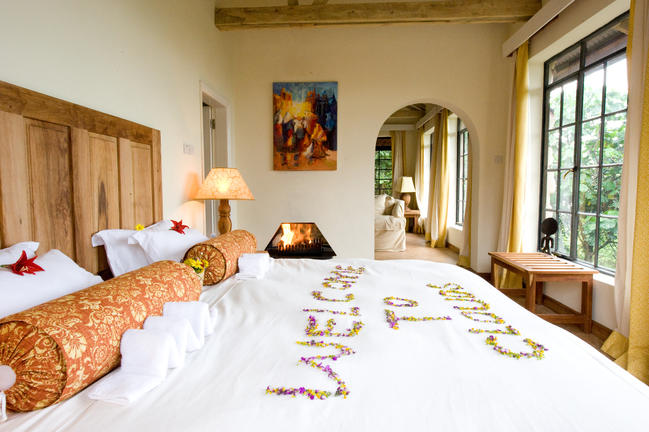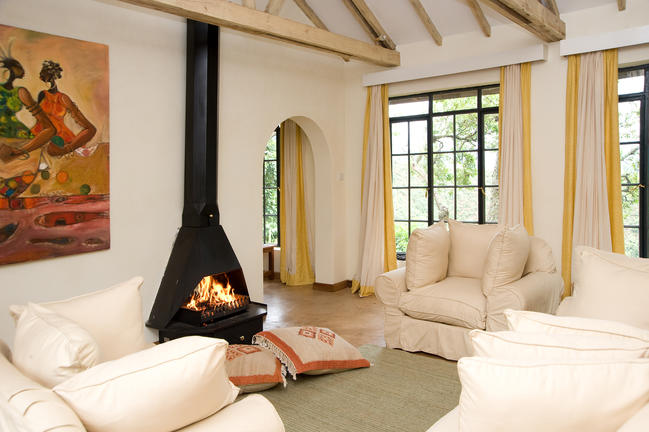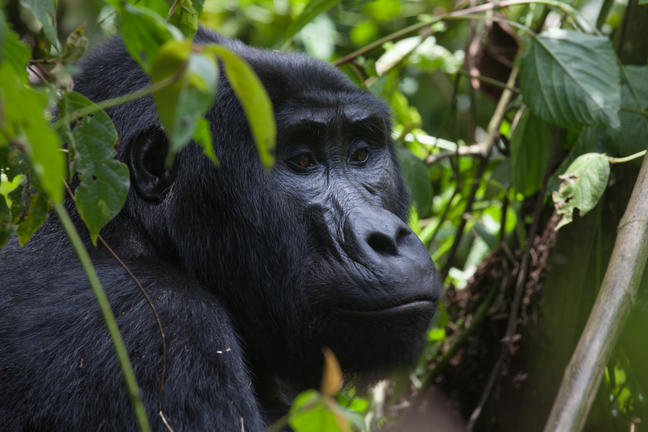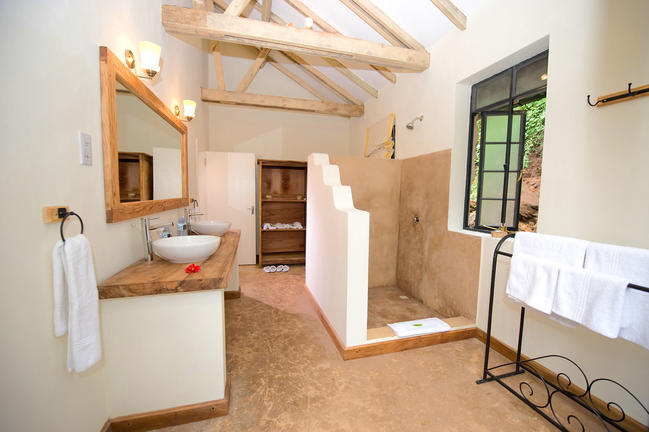 Your Stay
2 Nights
Full Board - Dinner, Bed, Breakfast and Lunch
Fast Facts
Safari Lodge
Spoken Languages: English
No. Rooms: 8
Special Interests: Adventure, Birding, Flora, Gourmet, Hiking, Indigenous Culture / Art, Leisure, Nature, Relaxation, Star Gazing, Wildlife
Mihingo Lodge
| Lake Mburo National Park
Mihingo Lodge is a peaceful and exclusive retreat adjacent to Lake Mburo National Park . It features ten rooms which are built on wooden platforms with stilts, covered by a thatched roof. Suspended under the thatched roof is a spacious and comfortable tent equipped with en-suite bathrooms with stunning views, including hot and cold running water, showers, and flush loos. Each luxury tented room is nestled on a private piece of the lodge's property, enabling guests to enjoy the tranquil environment in complete seclusion. Placed in varied settings, some rooms are situated in a forest, some with a lake view, and some on rocky outcrops. The main dining area is a large thatched structure built of rocks, the wood of dead weathered olive trees found on the land, and native grasses. Below the dining area, an infinity swimming pool stretches out from the rocks and seems to disappear into the vast landscape beyond. From the dining and pool area, guests can enjoy the view of a westward oriented valley and its stunning evening sunsets over Lake Mburo National Park . Lake Mburo is home to many different animal species, including zebra, eland, and impala, who are not found in most other National Parks in Uganda . Additionally Lake Mburo has big numbers of waterbuck, topi, buffalo, hippo, duiker, bushbuck, klipspringer and if you are lucky you will see oribi, reedbuck, leopard and crocodiles. Aside from lounging by the pool, enjoying the sounds of nature, or watching nearby wildlife, guests can also avail themselves of the numerous activities offered by Lake Mburo National Park and Mihingo Lodge. Diversions include boat trips on Lake Mburo, savannah walks, game drives in Lake Mburo National Park, and horse back safaris.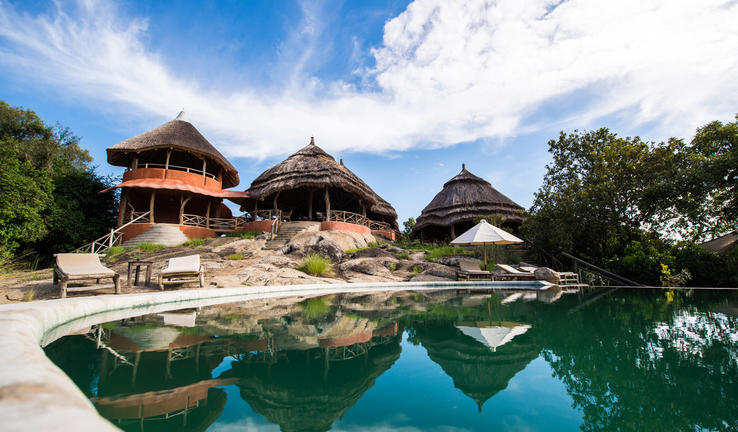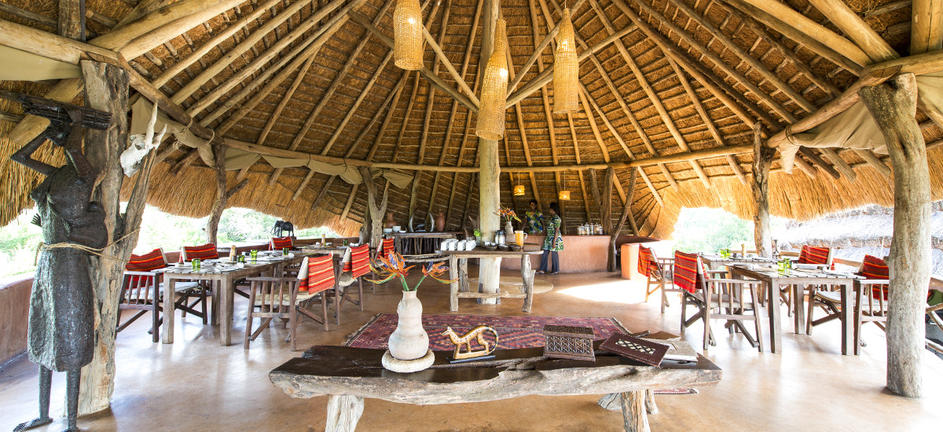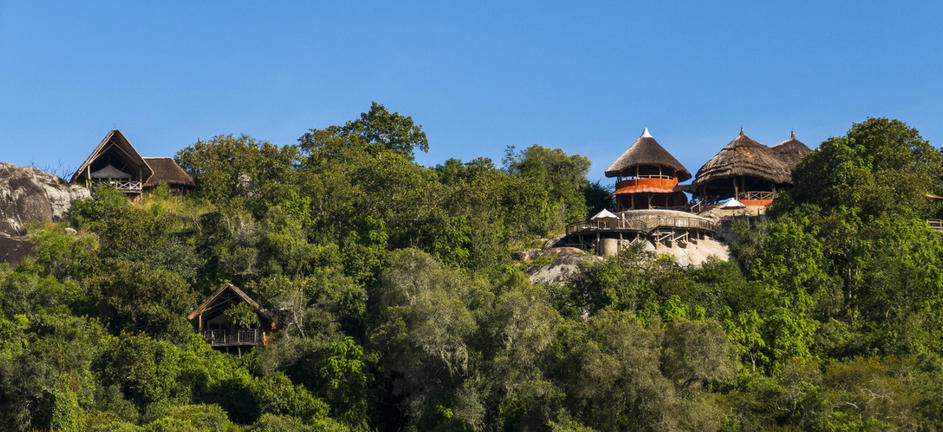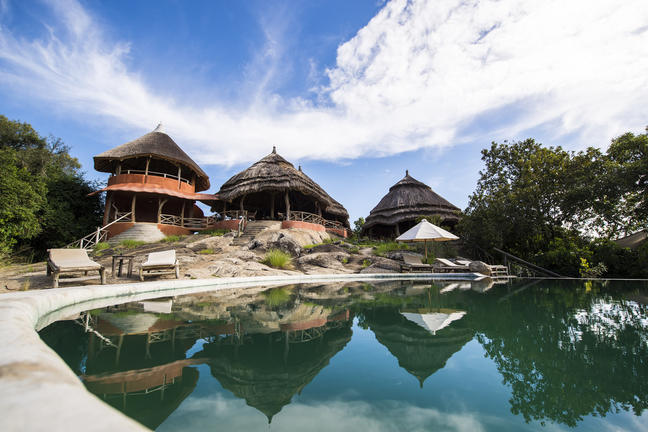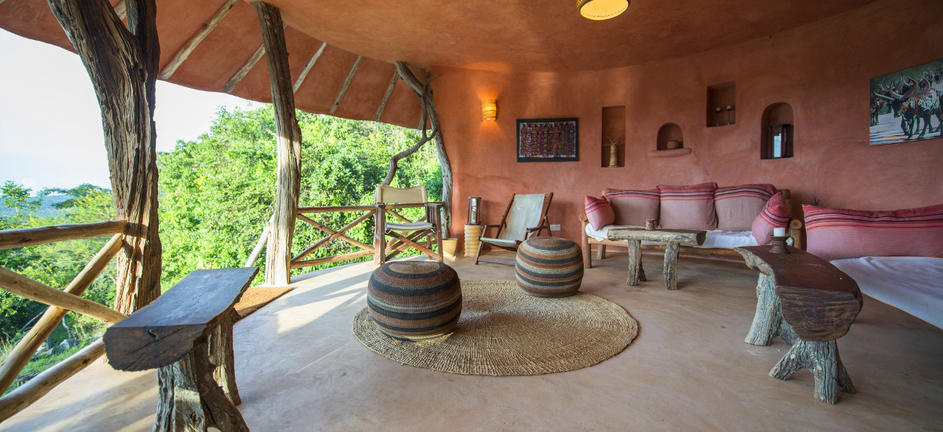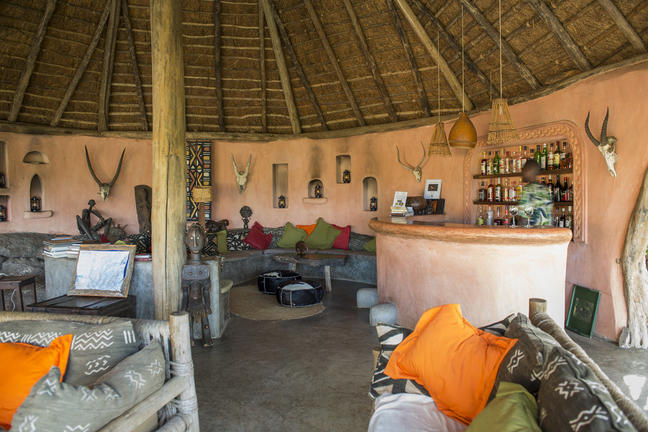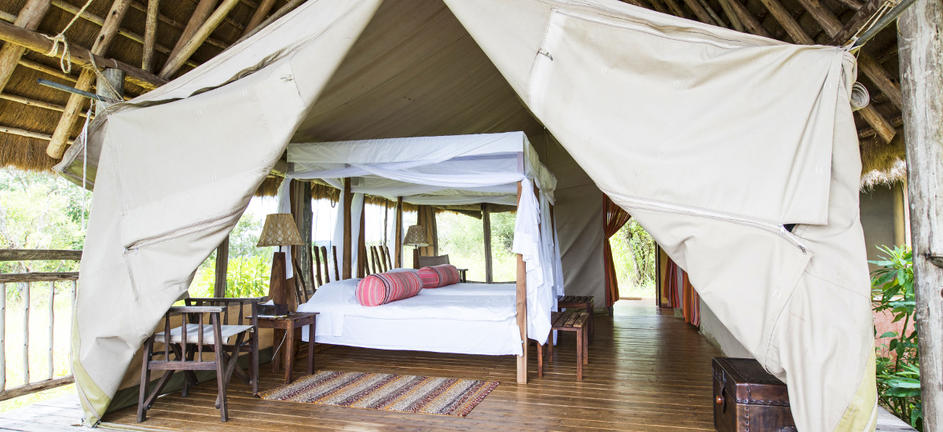 Your Stay
1 Night
Full Board - Dinner, Bed, Breakfast and Lunch
Kampala Serena Hotel
| Kampala
Serena's Uganda flagship, the Kampala Serena Hotel is an inspirational blend of 5-star polish, pan-African panache, social style and business reliability.
Ideally located at the very heart of Kampala, the hotel stands amidst 72 acres of landscaped grounds and water gardens. An oasis of cool and green, encircled by the seven hills of Kampala, this 152-room world-class hotel is the focal point of national, regional, business, political and social life.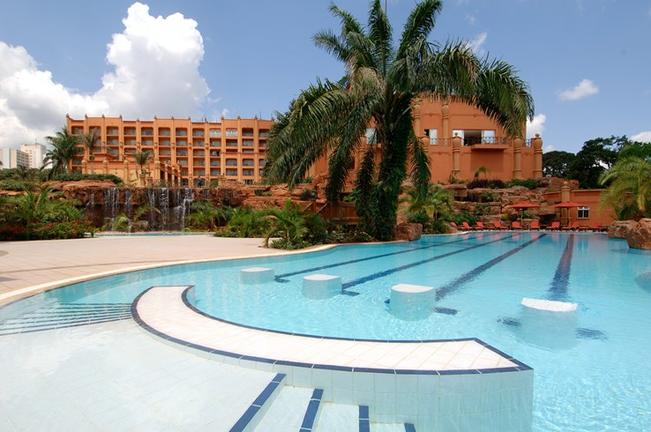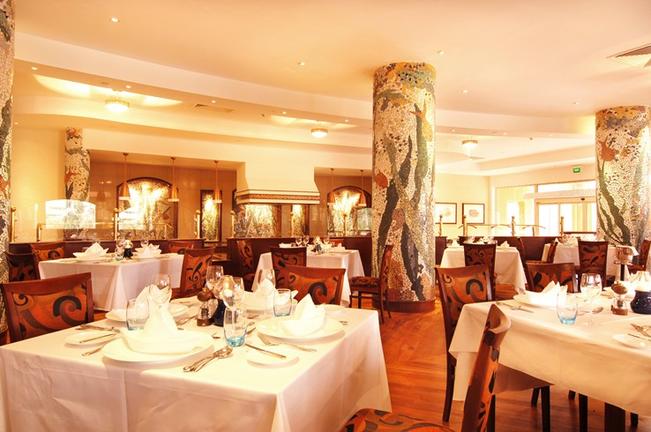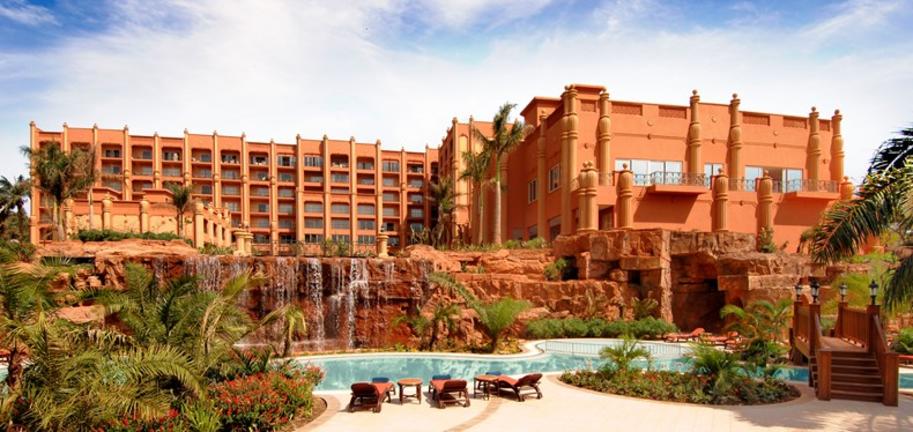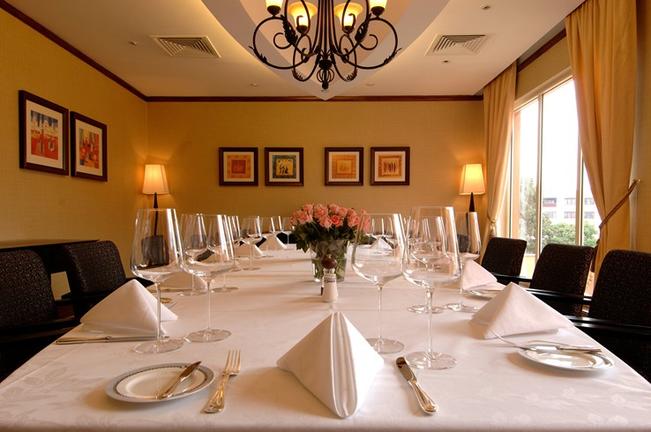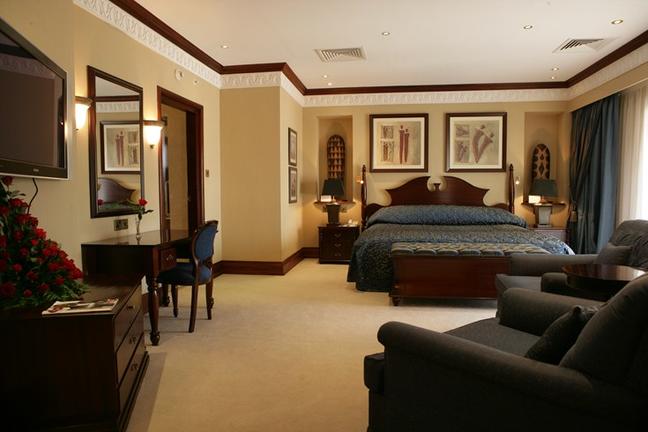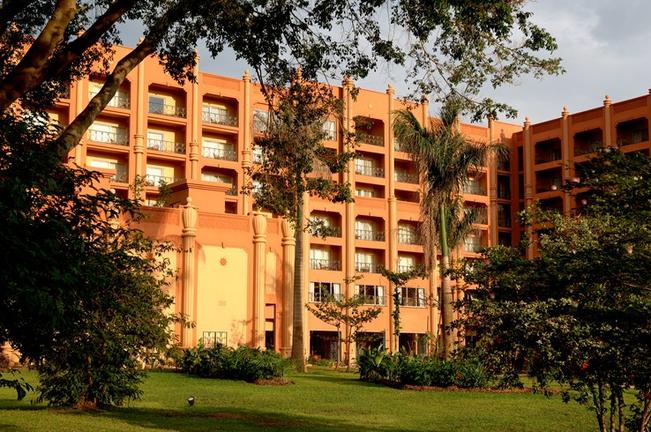 Your Stay
1 Night
Dinner, Bed and Breakfast