Jupiter International Hotel Cazanchise
| Addis Ababa
Located at a walking distance from the UNECA Conference Centre, the Jupiter International Hotel provides easy access to other points of interest in the city. The accommodation offers contemporary interiors, cable TV, Wi-Fi, coffee and tea makers, and minibars. The on-site restaurant serves African cuisine, and a well-stocked bar that features regular live music performances is available for drinks.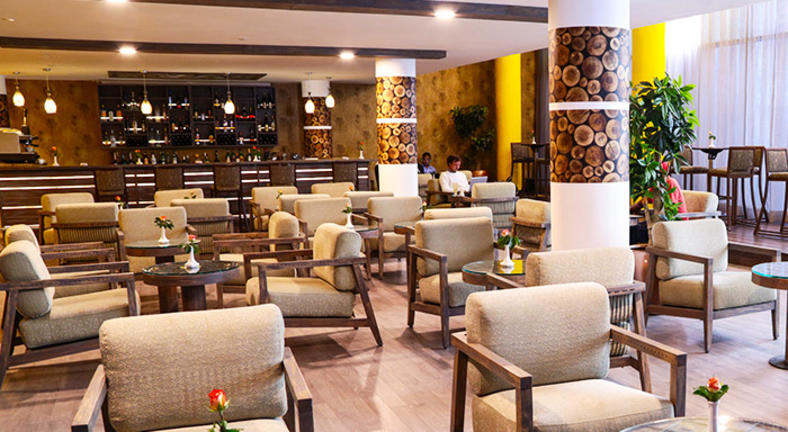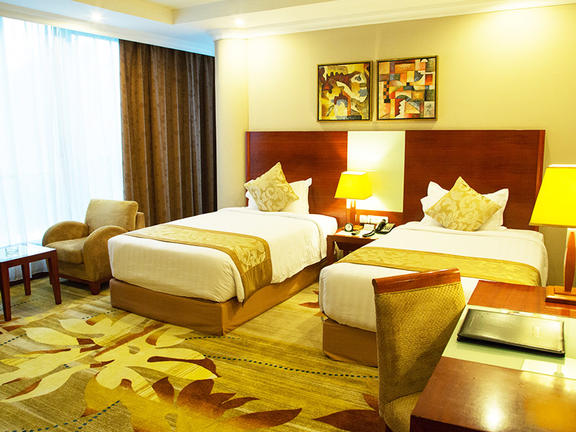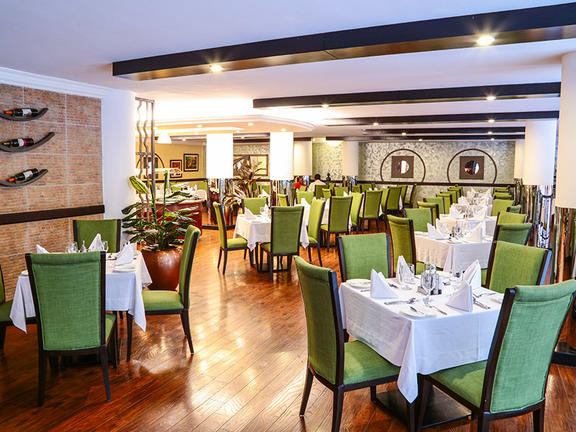 Your Stay
1 Night
Bed and Breakfast
Sabana Beach Resort
| Lake Langano
Situated in Ethiopia, the Sabana Beach Resort showcases an unusual landscape that offers both a serene beachfront as well as a vast cliff-top with breathtaking views. The resort features rustic but spacious bungalows with private bathrooms, comfortable beds, and sliding doors which open to a private veranda with views over the lake. An on-site restaurant serving local and international dishes is available for breakfast, lunch, and dinner. The resort offers a host of on-site activities such as a kid's playground, beach volleyball, canoeing, table tennis, and beach soccer. Guests can also take advantage of the on-site wellness centre boasting a whirlpool tub and quiet relaxation spaces.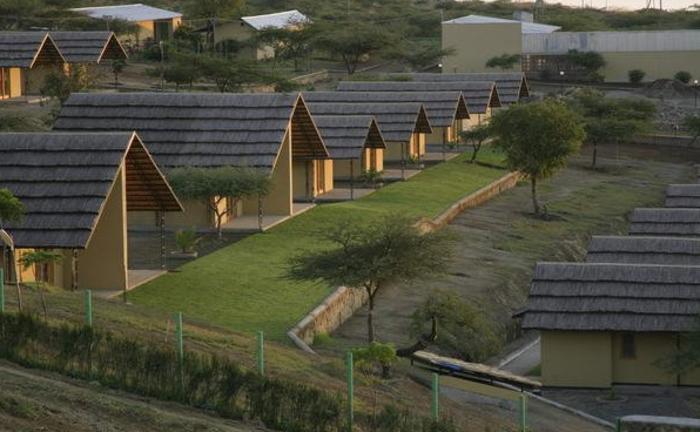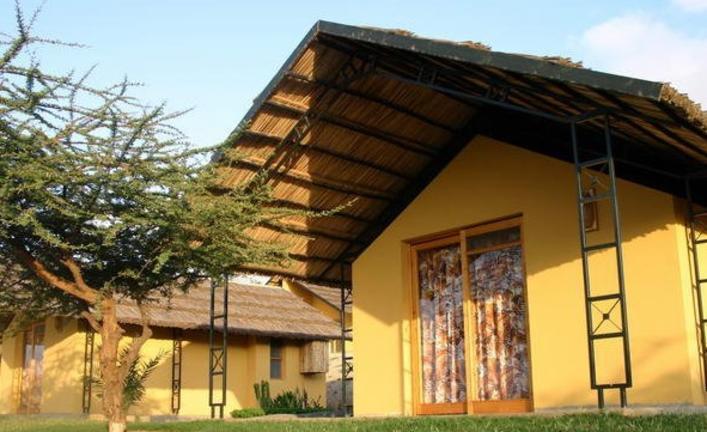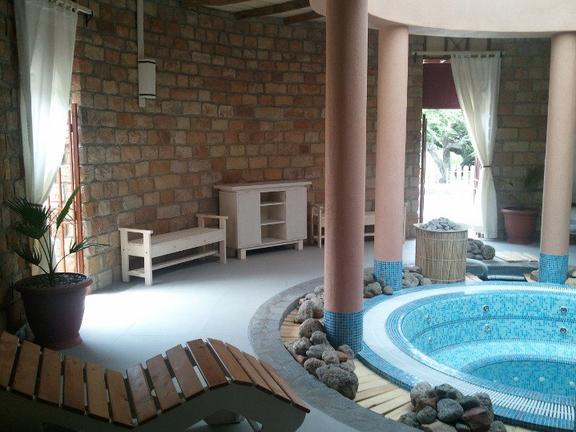 Your Stay
1 Night
Full Board - Dinner, Bed, Breakfast and Lunch
Paradise Lodge
| Arba Minch
A secluded lodge located in the town of Arba Minch, 505 km south of Addis Ababa, Paradise Lodge Arbaminch overlooks the forest of Nech Sar National Park and two lakes of the Rift Valley. Accommodation options include bamboo-thatched Gamo styled huts that are built with an outdoor veranda with a view of the lakes, or huts that are set in the gardens of the lodge grounds. Each hut is equipped with a bathroom with shower, a mosquito net, a reading table, and a minibar. Lodge facilities include Wi-Fi in the lobby, a fitness centre, a spa, a restaurant and bar, and a swimming pool.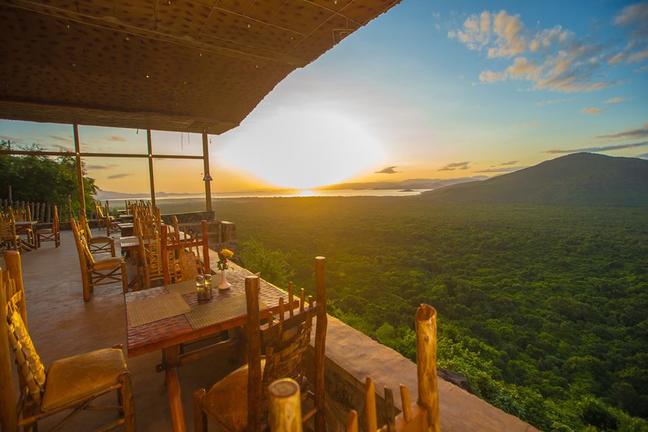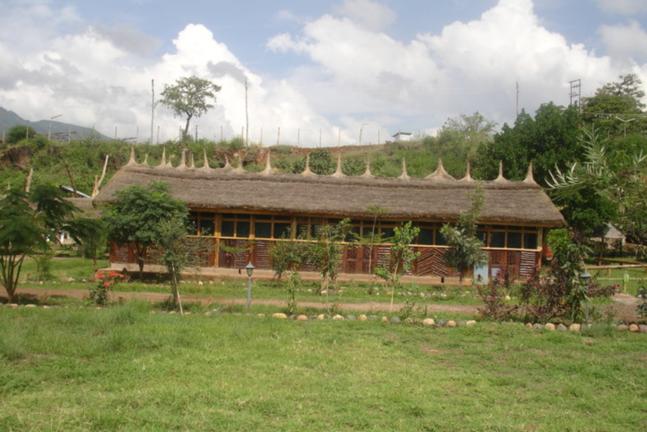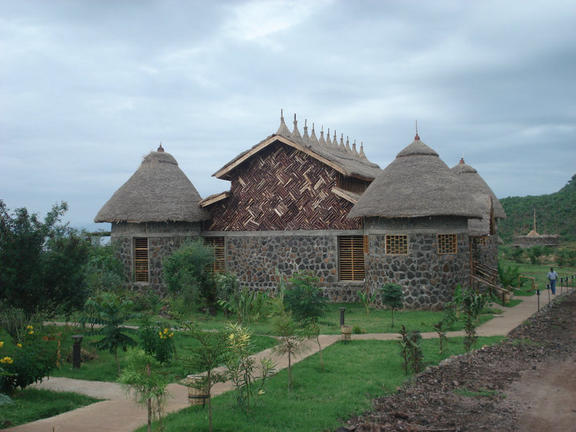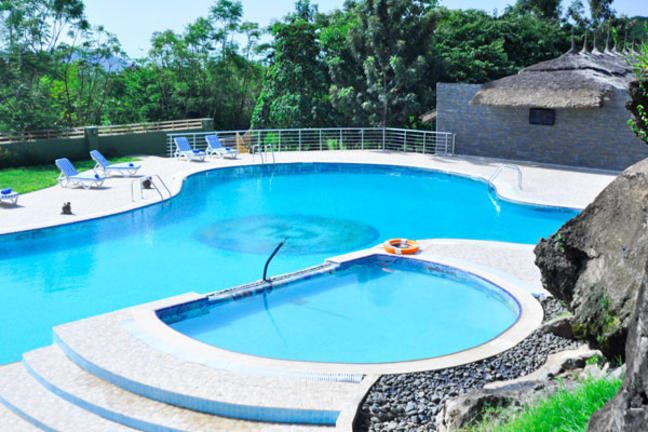 Your Stay
2 Nights
Full Board - Dinner, Bed, Breakfast and Lunch
Eco-Omo Safari Lodge
| Jinka
Welcome to Eco-Omo Safari Lodge. This unique lodge is located in Jinka, in the heart of the Omo Valley, just outside the town and bordering the Neri River on the way to Mago National Park.
The lodge is based on 4hct of green area, and has a coffee plantation, vegetable and herb garden andfruit trees like banana, mango, papaya, oranges, lemon etc which all make part of our restaurant menu.
The lodge is eco friendly, based on low impact concept, constructed using as much as possible natural materials and at the same time creating a good harmony with nature. The rooms are high quality tents placed on wooden platforms, which in turn are covered with a second roof made of grass.
The Omo valley has been preserved till now thanks to its geographical position. Here are found 18 diverse tribes untouched by modern civilization. The nature, often endemic to this part of Ethiopia, offers magnificent attraction for bird watching and trekking activities.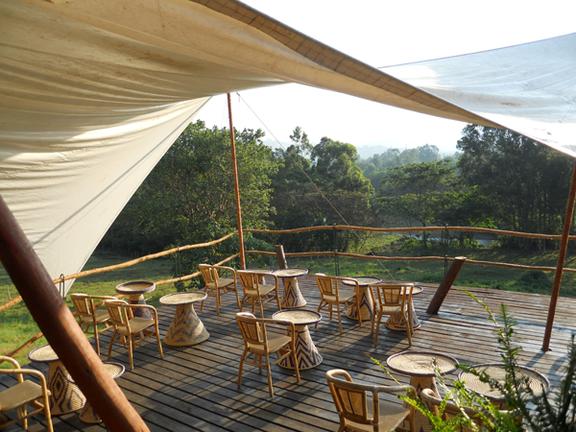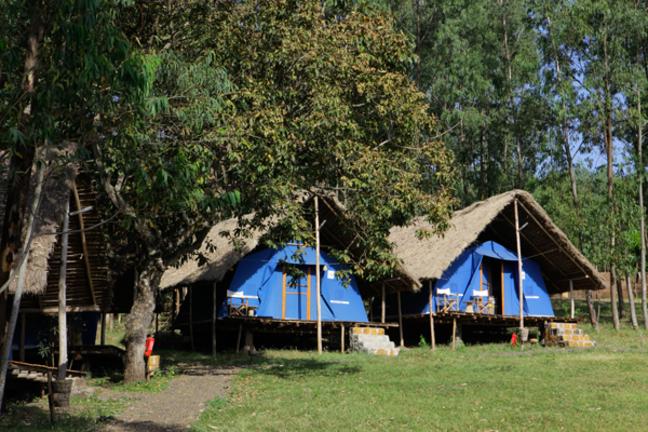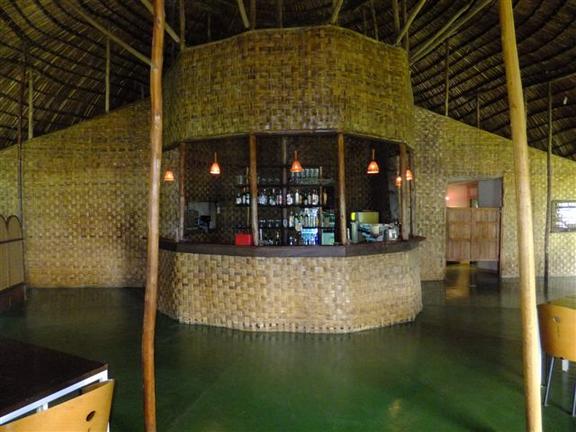 Your Stay
2 Nights
Full Board - Dinner, Bed, Breakfast and Lunch
Situated in Omo Valley in the heart of Southern Ethiopia, Biska Lodge is an eco-lodge that overlooks the plains of Buska Mountain and is conveniently located within easy reach of the tribes of Omo Valley. Accommodation options include standard bedrooms and roofed camping islands. The lodge provides spacious waterproof tents, sleeping mattresses, and cooking huts for campers. Standard bedrooms are equipped with bathrooms facilities, Wi-Fi and mosquito nets. Amenities include a massage service, and a restaurant and bar. The location is ideal for the culturally curious to learn about the unique practices and beliefs of the various tribes of Omo Valley.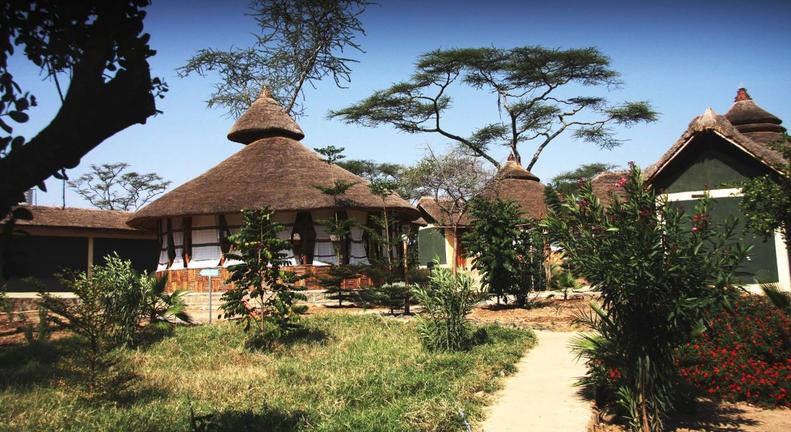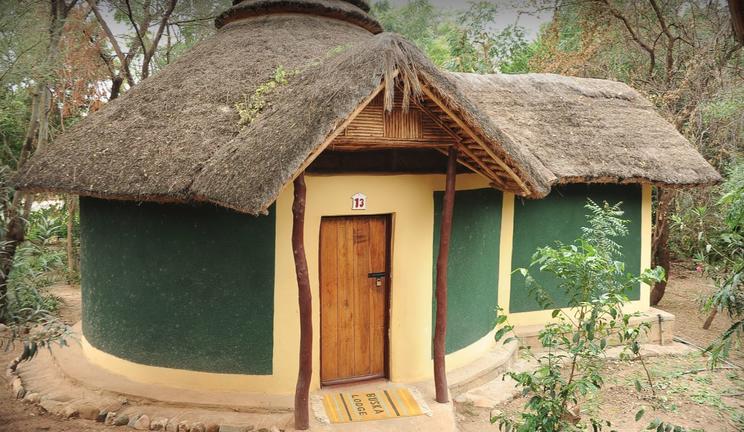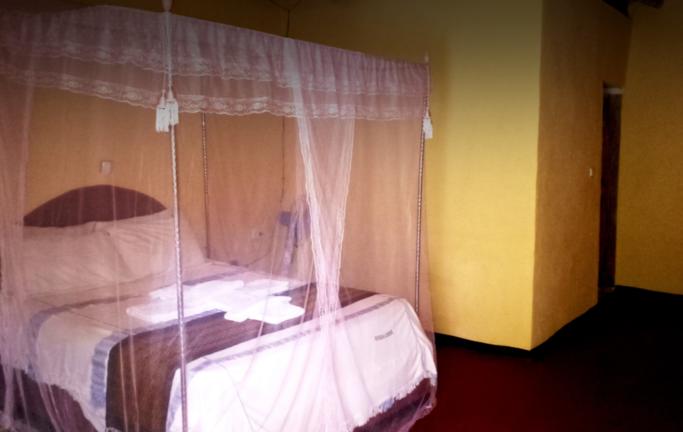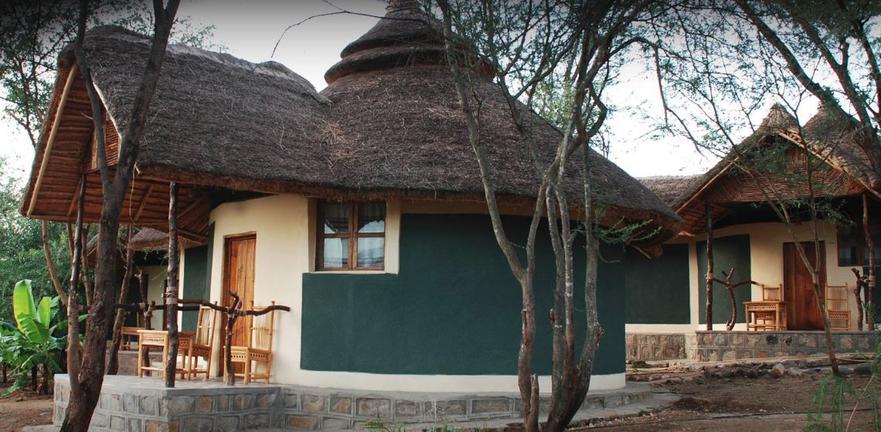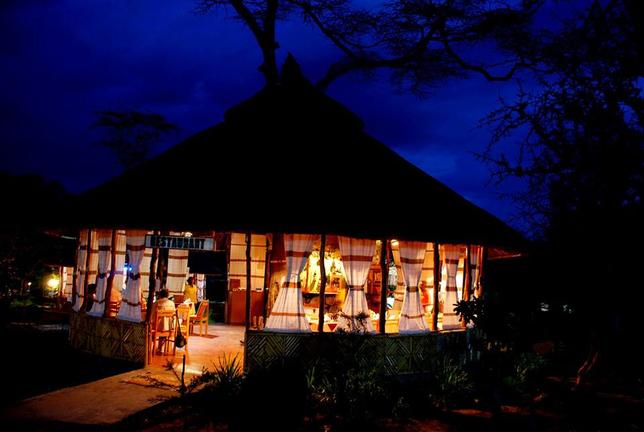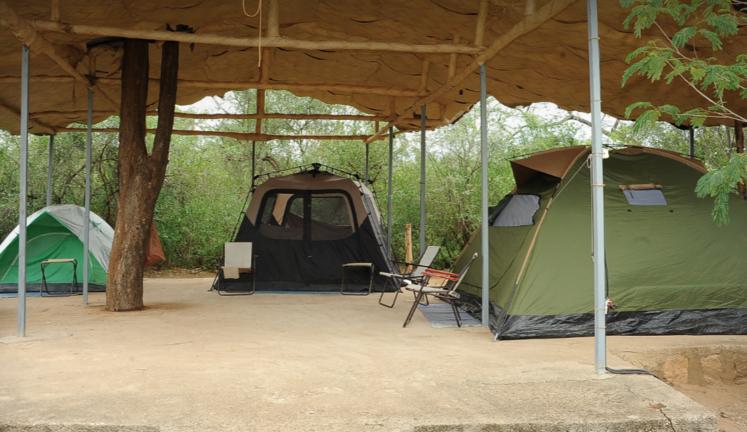 Your Stay
2 Nights
Full Board - Dinner, Bed, Breakfast and Lunch
Located in Yabelo, Ethiopia, Yabelo Motel offers accommodation surrounded by lush greenery. The establishment features a variety of accommodation options which include rooms and tents. All rooms come equipped with LDC TVs, telephones and en-suite bathrooms. Guests can dine at the on-site restaurant which serves traditional and European cuisine. Other facilities include a bar and a game room with pool tables. Services include Wi-Fi, luggage storage and laundry service.
No content for Yabelo Motel
Your Stay
1 Night
Full Board - Dinner, Bed, Breakfast and Lunch
A warm southern Ethiopian welcome awaits you at Haile Resort, a low-rise resort-style hotel encompassing of tropical beauty. The idyllic lake of Hawassa with its spectacular lake view and azure waters offers a unique experience of Ethiopian culture. The Haile Resort captures the spirit of the island in a resort that combines its abundant natural beauty with refined luxury. The resort is located in 52000 SQM of beautiful sub-tropical beauty with a 1000 SQM lake front.The Resort offers a rich variety of dining experiences ranging from all day dining restaurant serving global cuisine, to Multi cuisine Restaurant and a signature of Asian & Classic Haike restaurant under the direction of the executive chef.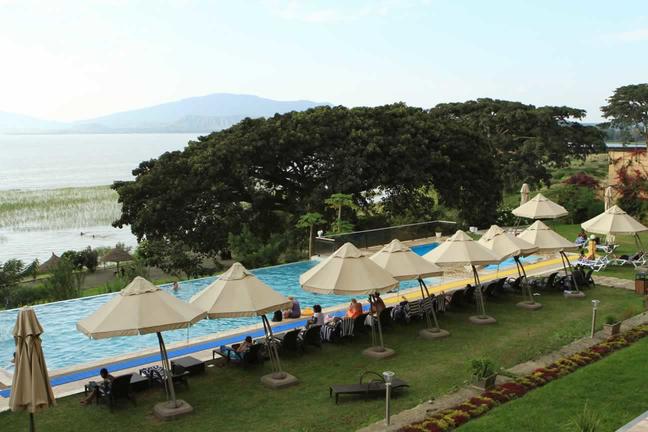 Your Stay
1 Night
Full Board - Dinner, Bed, Breakfast and Lunch