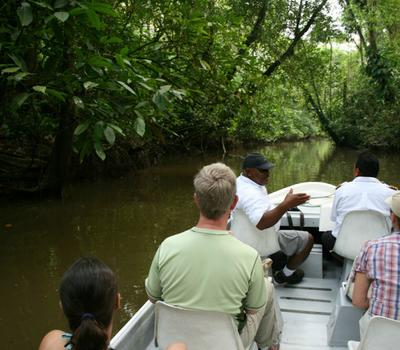 Tortuguero Canal boat tour at the amazing Tortuguero National Park is an unforgettable experience that seems to transport you to an ancient time where crocodiles are the kings of the jungle…
Mostrar más
Mostrar menos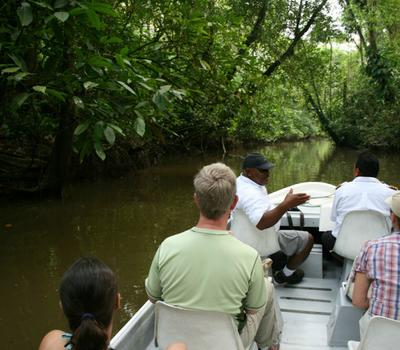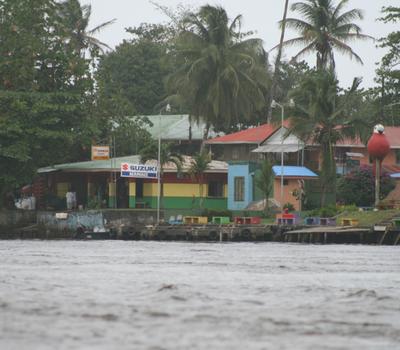 Visit the Tortuguero Village and the Caribbean Conservation Company, to get a taste of the afro-Caribbean culture and the preservation philosophy of Tortuguero.
Mostrar más
Mostrar menos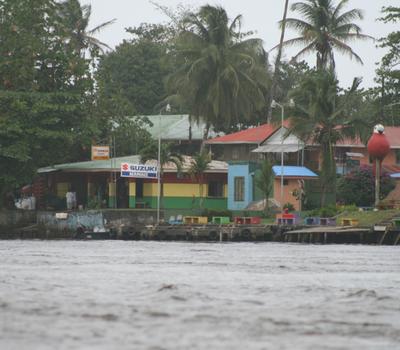 We invite you to enjoy a night walk through the hotel trails to experience safely and lively the fantastic sounds of the forest. Length: 5:30 – 7:00 p.m. Fee: $30 Minimum 2 pax (price subjet to change)
Mostrar más
Mostrar menos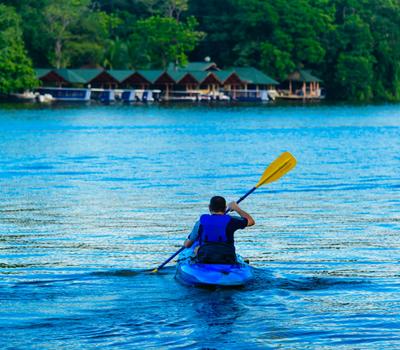 Connect intimately with the wild life of Tortuguero taking a kayak that quiet and smoothly slides among the colorful water canals.
Mostrar más
Mostrar menos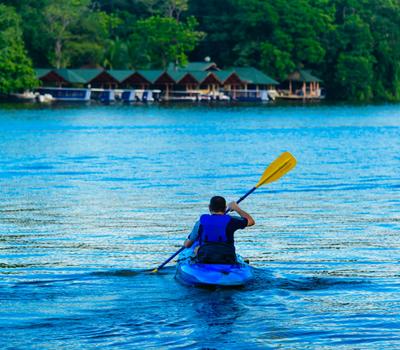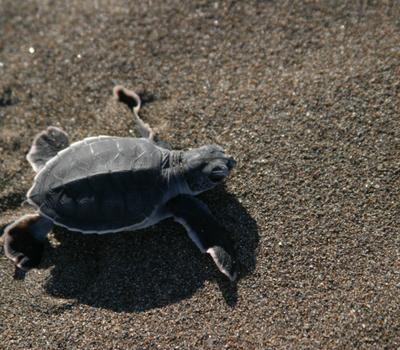 Night Turtle Nesting Tour
This is an event where the turtles test their strength, patience and courage. For hours they lay their eggs, then cover them carefully and make their way back to the sea.
Mostrar más
Mostrar menos