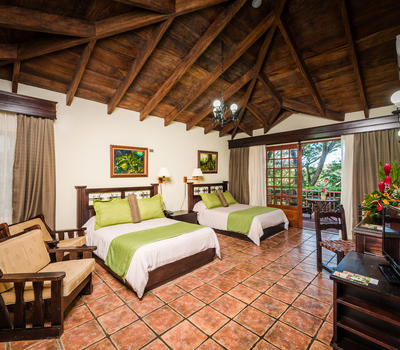 Las habitaciones están meticulosamente diseñadas y cuentan con arte contemporáneo y
muebles que recuerdan a una finca guanacasteca. Cielorrasos altos y artesonados con madera
de cedro y pochote. tocadores sencillos en los baños, y los muebles y accesorios hechos a la
medida se suman al atractivo y comodidad, ofreciendo además una terraza de madera con vista
a los jardines. Ofrecen habitaciones con Full Double Bed,
Mostrar más
Mostrar menos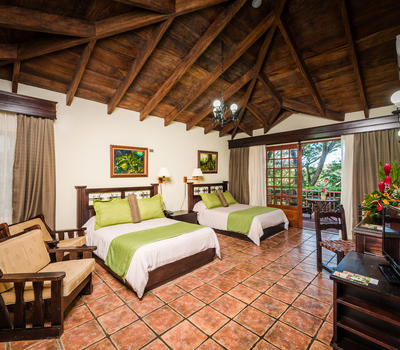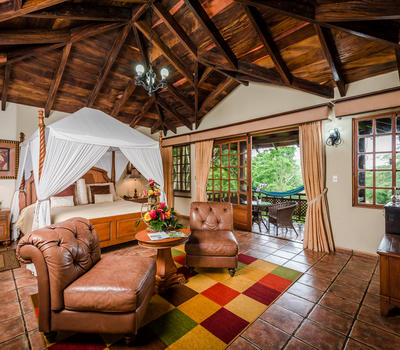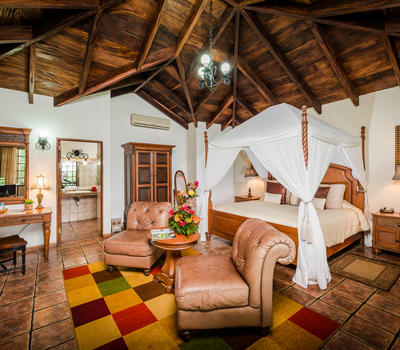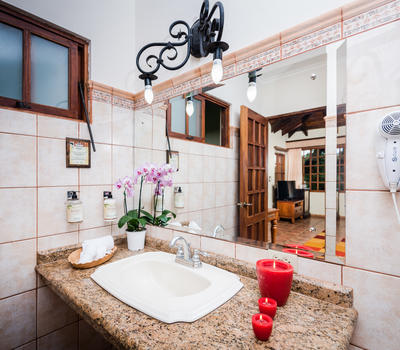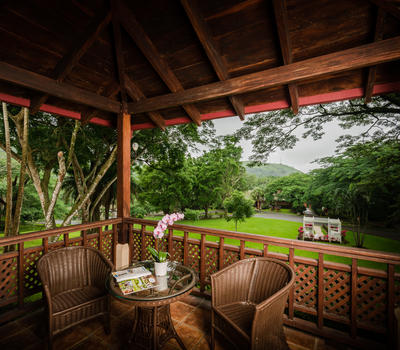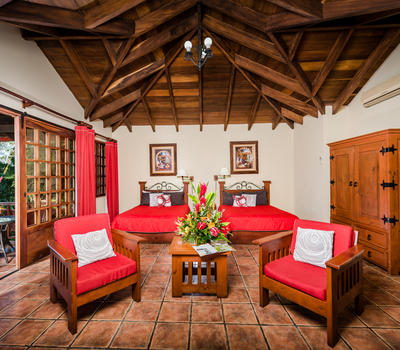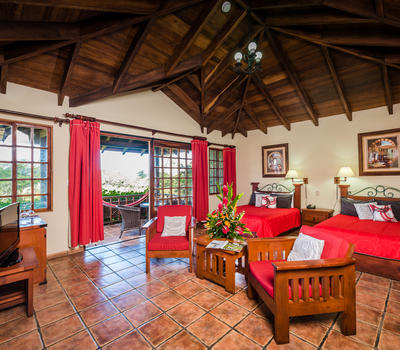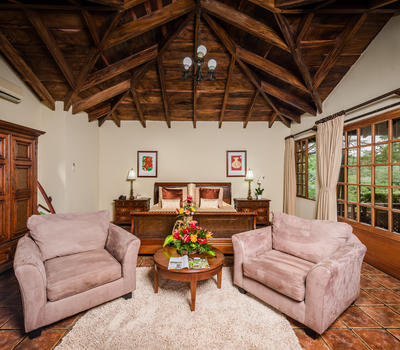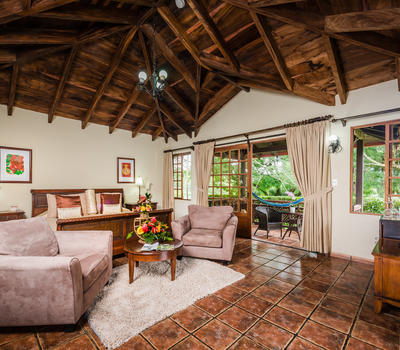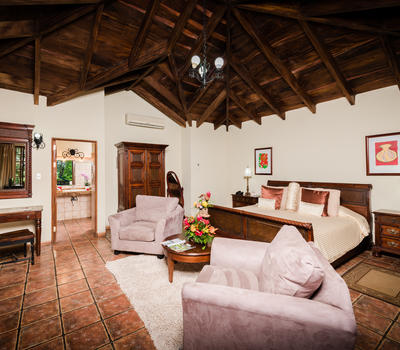 The rooms are carefully designed to integrate the beauty of our natural surroundings. The colonial-type wall coverings, high ceilings, coffered cedar and pochote wood. This type of room offers, additionally outside, a private balcony with wonderful views and a comfortable hammock.
The rooms have simple vanities in the bathrooms and have custom furniture and accessories that promote the natural elements of the property. This type of room has luxurious decorations and a small living room, all this with a high privacy. The rooms are equipped with King Size and / or Full double beds.
Mostrar más
Mostrar menos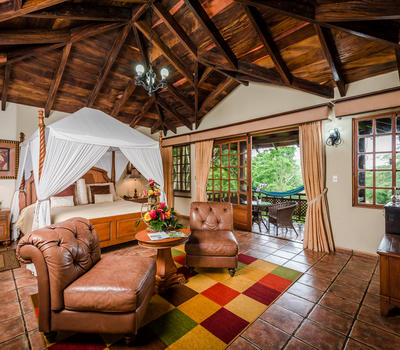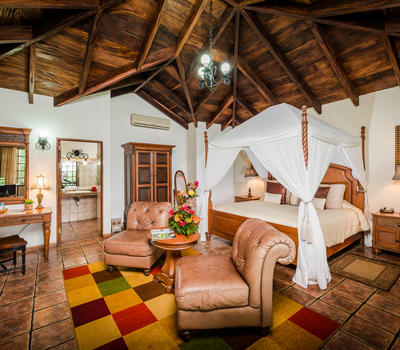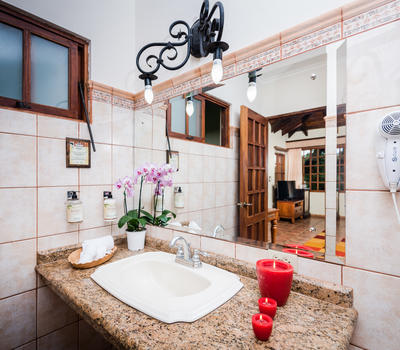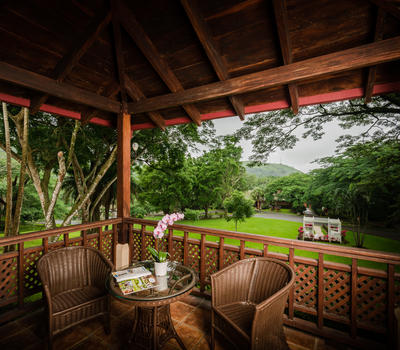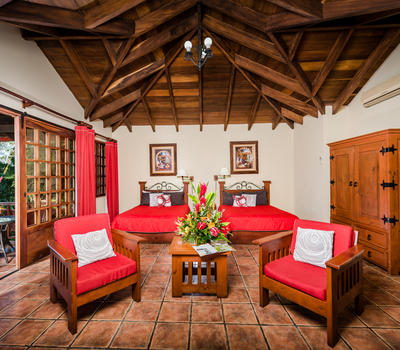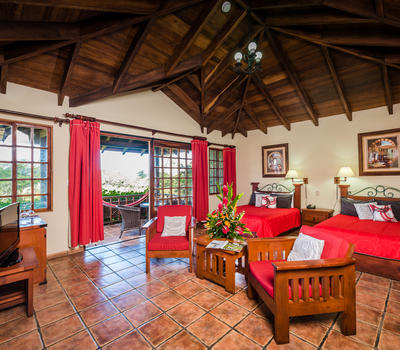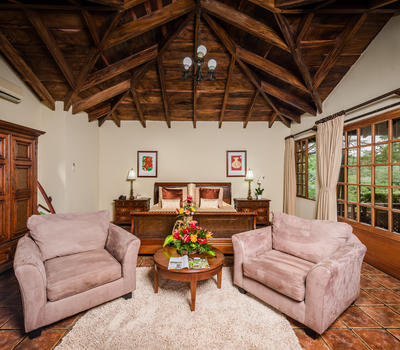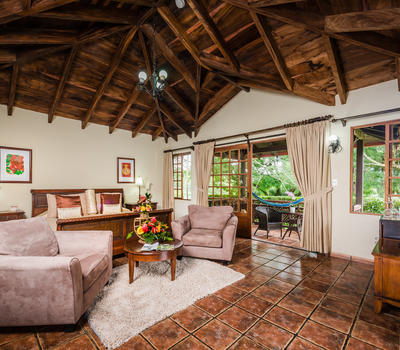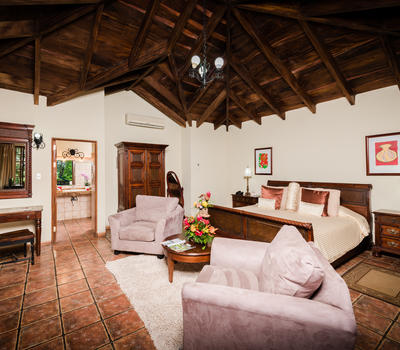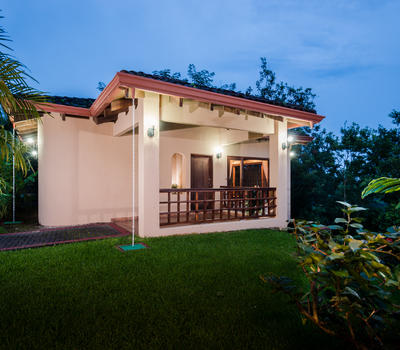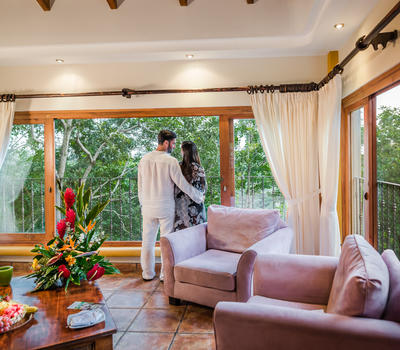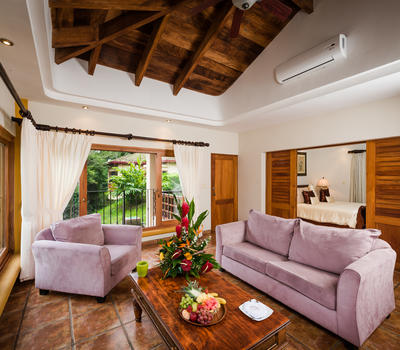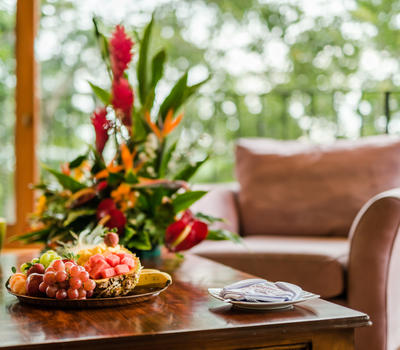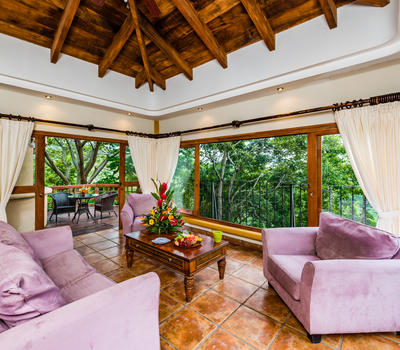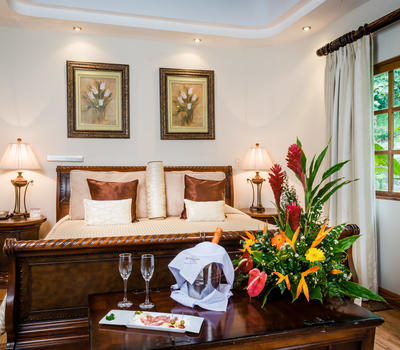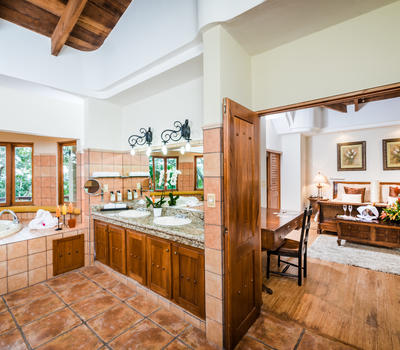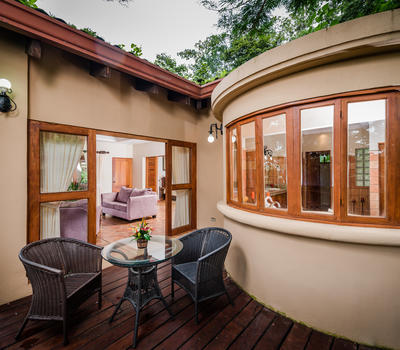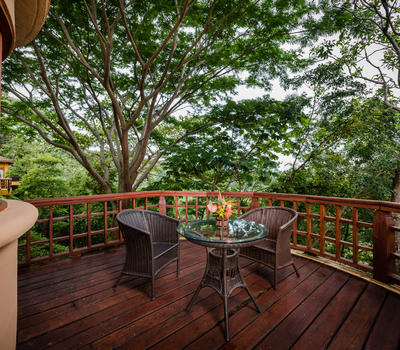 Inspired by the surroundings of the Rincón de la Vieja Volcano, the Junior Suites at Borinquen Thermal Resort redefine luxury with a warm and sophisticated style in rustic and elegant accommodation on the slopes of the volcano. Enjoy the most indulgent accommodation in Rincón de la Vieja. The unique style fuses the cattle ranch with the sensitivity of the volcano. Also they are customized for Honeymoons and Wedding Anniversary, executive retreats and romantic couples, built with comfort and luxury. Provides a lot of privacy and wide spaces. The wooden deck offers breathtaking views of the valley down to the Pacific Ocean.
All our Junior Suites include a granite kitchen sink, terrace or balcony, armchairs in a spacious living room with an extraordinary view. The bathroom has a double vanity, in addition, they have a virtual spa experience within each suite with a rain style shower and Jacuzzi; with the warmth of two bathrobes for your comfort.
Mostrar más
Mostrar menos