Beagle Expeditions - Kweene Trails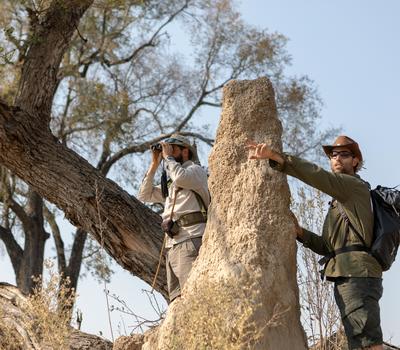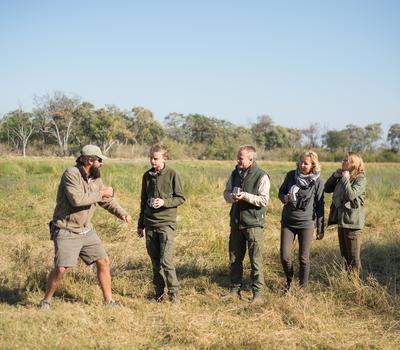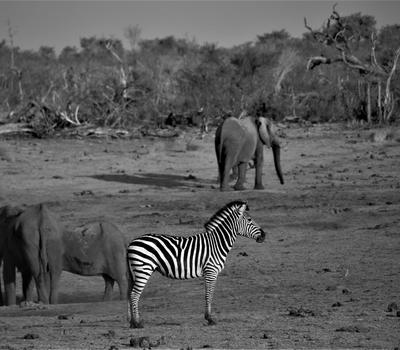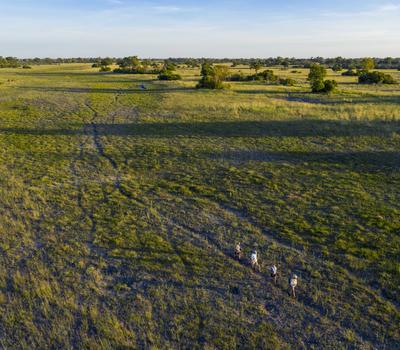 Walking in unrivalled pristine walking country.
Because walking through pristine wilderness that has no sign of a human footprint remains one of Kweene's key ingredients, Beagle Expeditions have left a vast portion of the area inaccessible to any motorized transport. Here, they bring back the safari experience of old: walking through wildest Africa.
The morning walking expeditions can be as long or as short, as intense or as modest, as your ability allows; they tailor make this at the time of your safari. However, as temperatures are much milder in the mornings and the duration of the morning activity generally longer, they prefer to conduct their walking safaris in the morning.
Mostrar más
Mostrar menos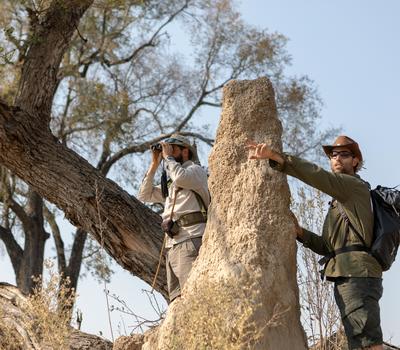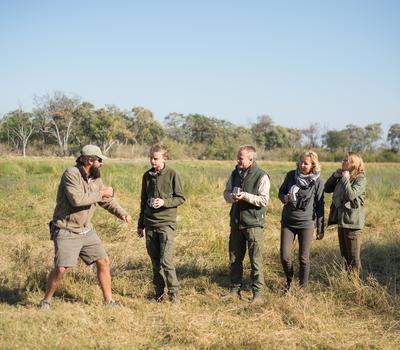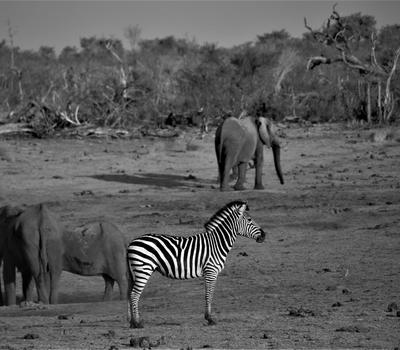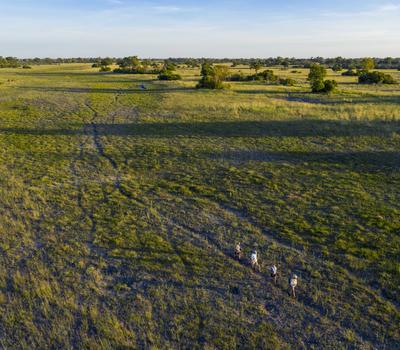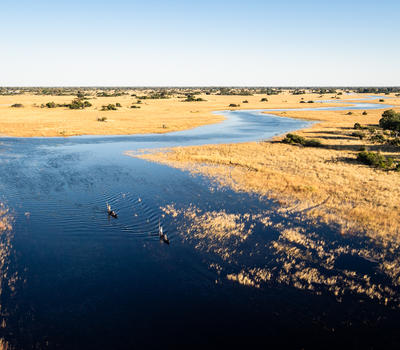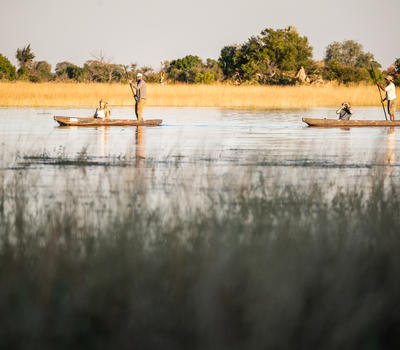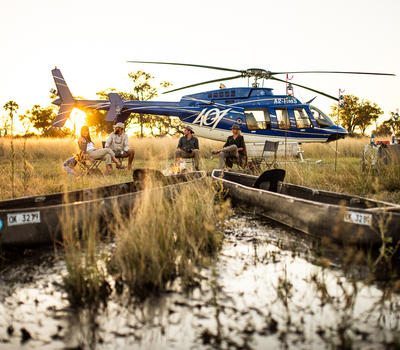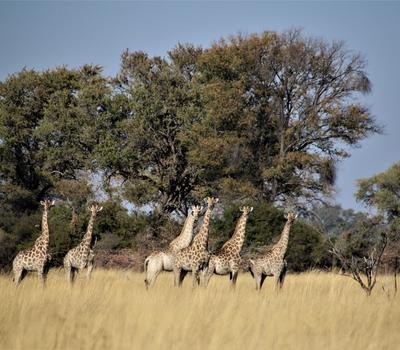 Mokoro Excursions when water levels permit.
The Kweene River system is characterised by a combination of seasonal and occasional swamp habitats. Here the river receives water - normally - on a yearly basis with the inundation cycle of the annual Okavango flood dynamic. This section of the river is an exposé of exceptional Okavango Delta scenery and its wildlife; endless floodplains with well-wooded islands dotting the plains and all year round surface water drawing in an abundance of wildlife.
When water levels permit (generally May/June to Aug/Sep) the Kweene area has the luxury of unrivalled mokoro territory: vast open floodplains that allow you to see for miles and miles, reinforcing the solitude and wilderness and silence that the Beagle team have grown to treasure and to crave. Their mokoro (dugout canoe) excursions are normally combined with morning walks. Utilizing this age old mode of transport inherent to the lives and peoples of the Okavango Delta, they can further access normally inaccessible territory, and hop from island to island as you adventure and explore these pockets of habitat and the wildlife within.
Mostrar más
Mostrar menos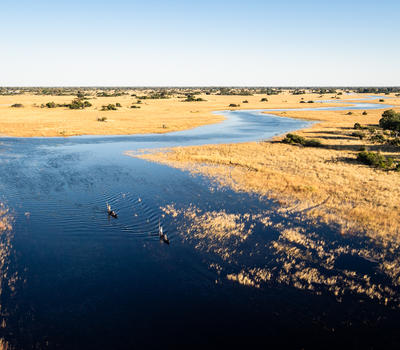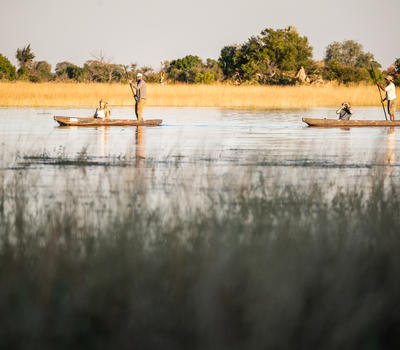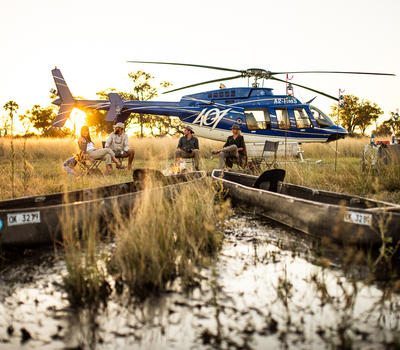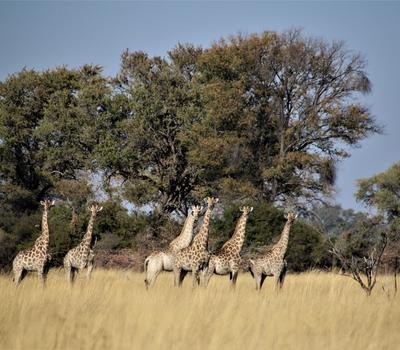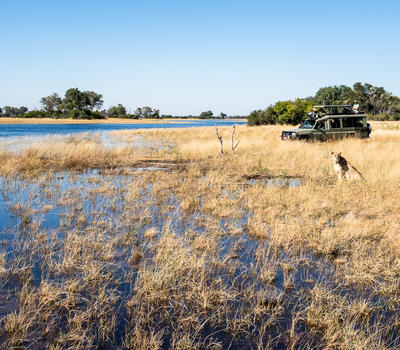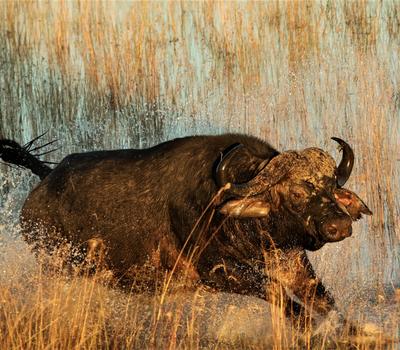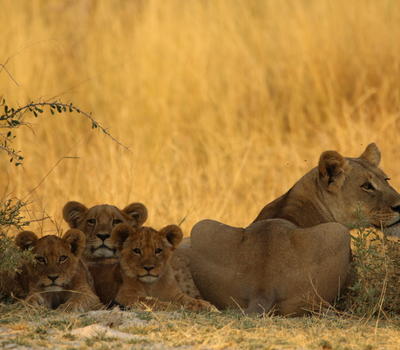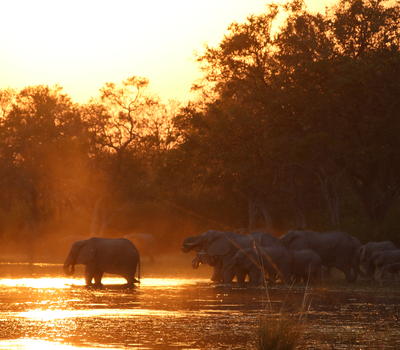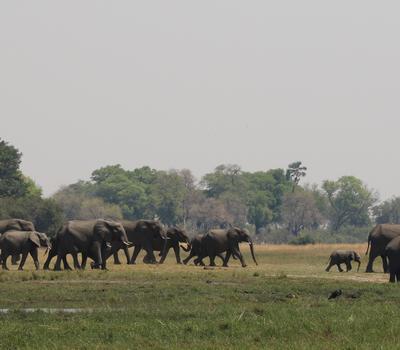 Game drives along a crafty game drive network allows one to get a sense of the area and a feel for what the resident wildlife in the area has been up to. Beagle Expeditions have sensitively developed a limited game drive network in order to preserve the wild and untouched beauty of this remarkable landscape, without compromising their ability to explore the dry land habitat adjacent to the Kweene River floodplains by vehicle and experience the excitement of observing wildlife from a game drive vehicle.
Mostrar más
Mostrar menos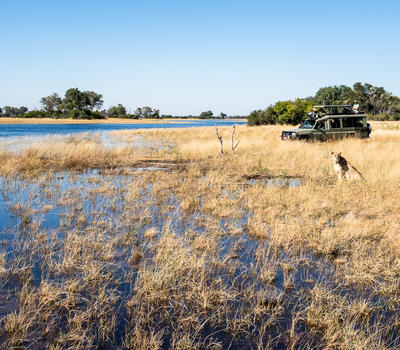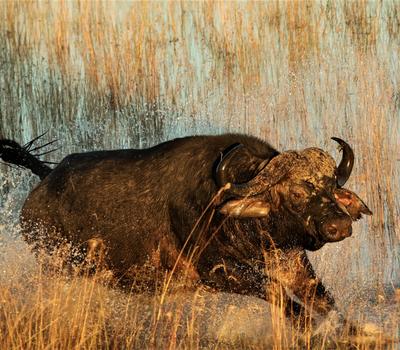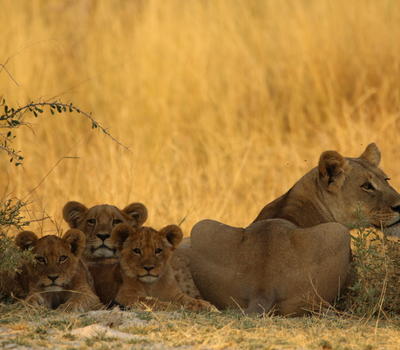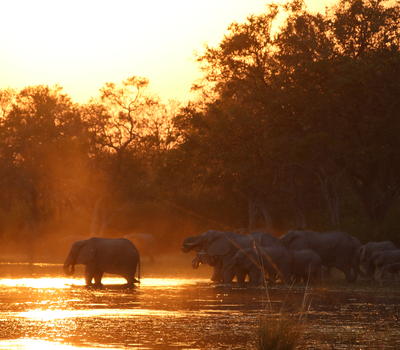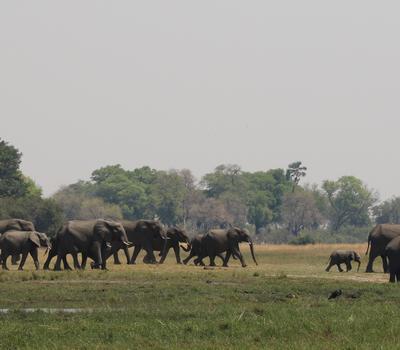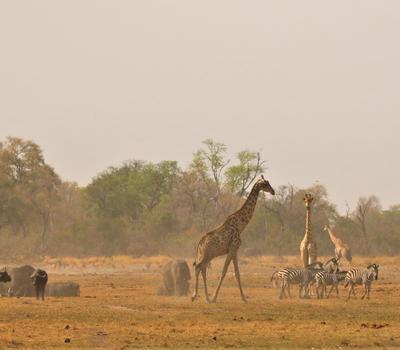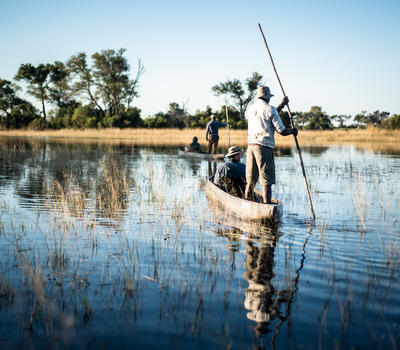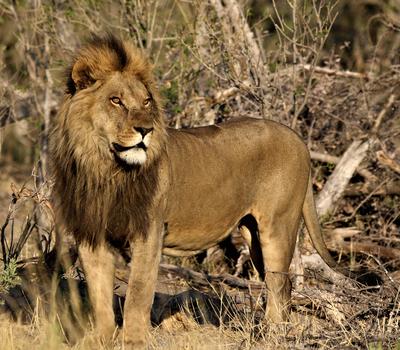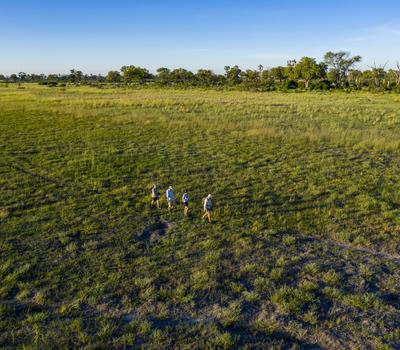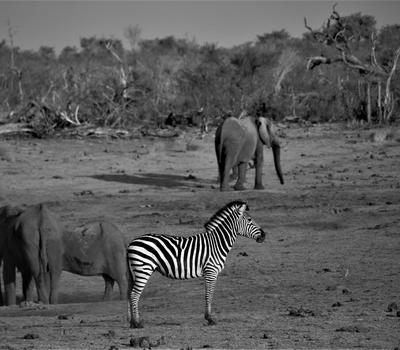 Full Day Journey through the Wilderness
One has access to two private bush sites that are located along the Kweene River System. On your moving day, you journey between these two sites, a full day out in the wilderness. In order to achieve this, you will pack your backpacks and picnic lunch and set out for a full day of adventure. Journey a distance of anything from 10 to 50 km, depending on the route travelled that day. Normally, it is a tranquil mokoro / walking trail, giving you a sense of age-old exploration as your heightened senses absorb a full day of wilderness sounds, smells and sights. However, based on the group dynamic, the presence of children and abilities of the individual members of the expedition, the trail may be replaced with a full day of exploration by game drive vehicle.
During this time, the Beagle Expeditions back up team breaks your first camp, packs up your tents and bedrolls, your bags and belongings, the kitchen and mess tent, the toilets and ablutions, and moves it all to your second camp, in time for your afternoon arrival, with enough light and time to get settled and appreciate the day's journey you have just undertaken. And that night, while you rest after your full and often tiring day, the first wilderness site begins its recovery and return to its natural state. Within just a few short days, your footprints disappear, as though you were never there; replaced by those of the elephant, impala and beetles that walk away your presence.
Mostrar más
Mostrar menos