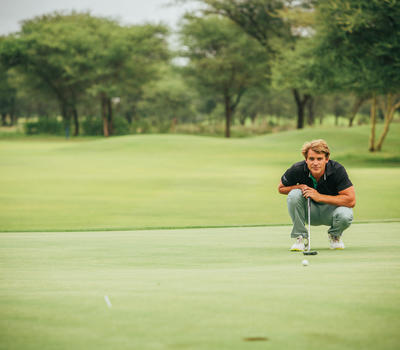 Golf with a view. Just walking distance from the house this beautifully landscaped championship golf course with challenging water hazards, including the resident crocodile, offers an amazing golf experience.
Show More
Show Less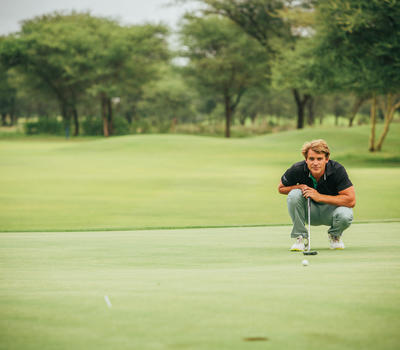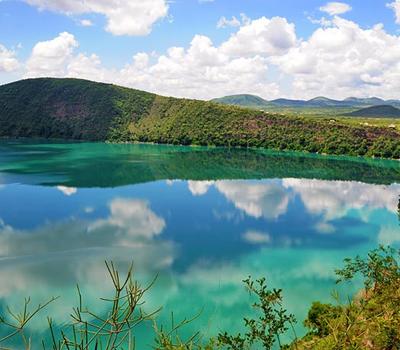 A beautiful and undiscovered crater lake with deep blue waters where you can swim or walk along the lake with a lot of birdlife. Along the top rim 100 meters above the lake is a great restaurant for lunch with spectacular views.
Show More
Show Less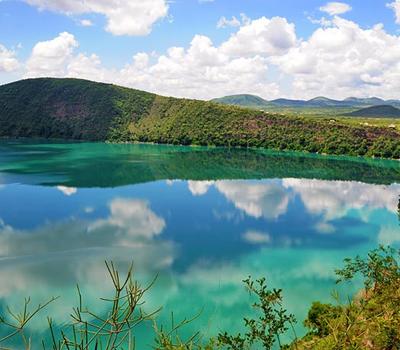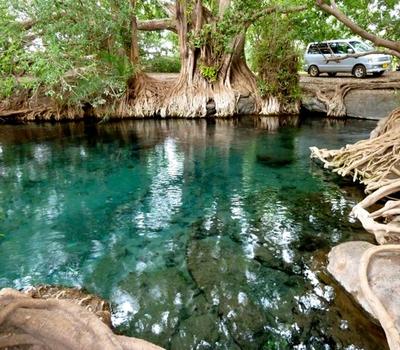 Hotsprings at Kikuletwa – Thermal Kilimanjaro water to relax and swim in these natural water springs. Swing over the water as a Tarzan on a rope, or receive a free pedicure from the small fish in the springs.
Show More
Show Less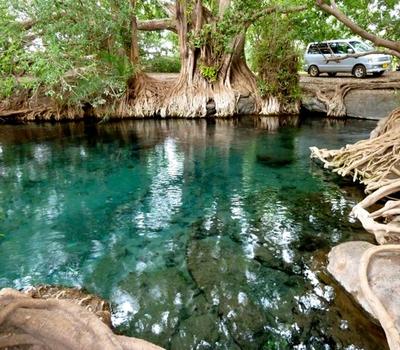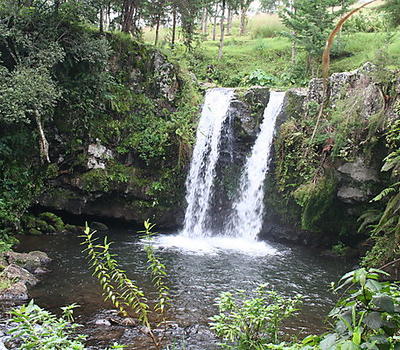 Waterfall Kilasia or Kinukamori at the foothills of Mount Kilimanjaro. Its crystal clear water originates in the natural springs of volcanic rocks on Kilimanjaro. This picturesque spot is great for swimming or just relaxing and enjoying the refreshing breeze from the waterfall. The 2 hour drive through Moshi will take you to Marangu Village, where a short 20 minute hike will bring you to the Kinukamori Waterfall. Along the way you will pass through beautiful forests, past tall Eucalyptus trees among many others. At Kinukamori a picnic lunch can be served.
Show More
Show Less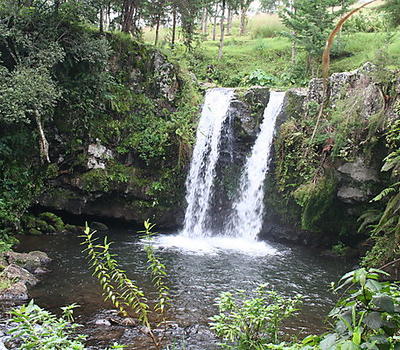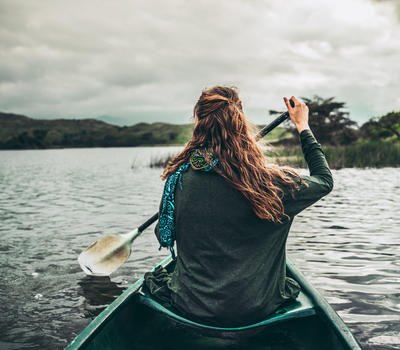 Glide across the smooth surface of this small Crater Lake and view the Giant Kingfisher, Fish Eagle, Darters and many other bird species. Surrounded by forested crater walls this is a very special and quiet 1.5 hour canoeing experience. A well-trained guide will accompany the safari. He will ensure your safety and enjoyment while explaining more about the natural environment, wildlife and cultures living in and around the lake.
Show More
Show Less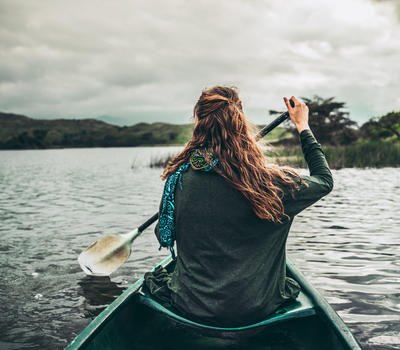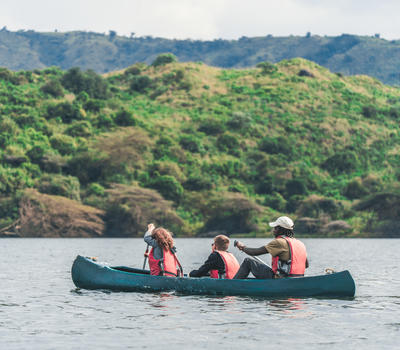 Arusha National Park Canoeing
Enjoy a peaceful and scenic canoeing safari following the shorelines of small Momella Lake inside Arusha National Park. On this 2-3-hour canoe safari you can expect to see buffaloes, bushbuck, giraffes, hippos, water birds and beautiful views of Mount Meru and Kilimanjaro. A well-trained guide will accompany the safari. He will tell you about the natural world in and around this lake.
Show More
Show Less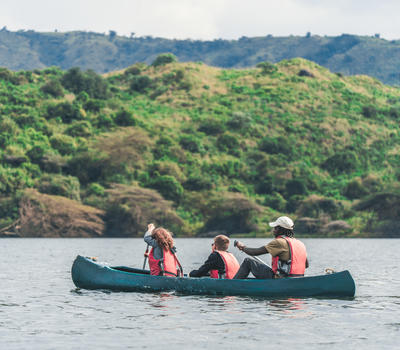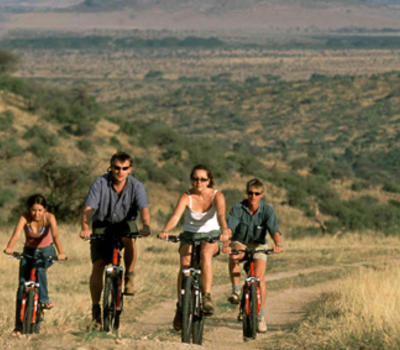 Usa River and Tengeru Villages Bike Ride
This is a short and easy 2-hours ride mainly on single-track trails through the farming villages on the outskirts of Arusha. Most of this ride is flat and the tracks moderate to good. You will encounter local Tanzanian farmers, kids and general farming communities. The ride is partly shaded. An experienced mountain biking guide leads the ride.
Show More
Show Less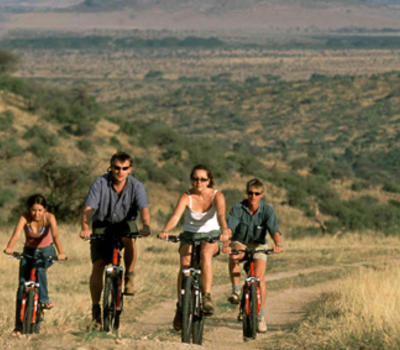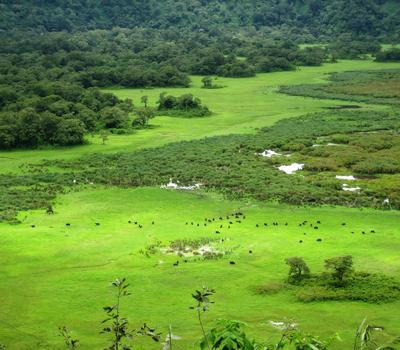 Enjoy the thrill of getting up close and personal with the bigger wildlife as well as the smaller bush creatures, on a 1-day game drive. You can spot the black-and-white colobus monkeys, hippos, giraffes, buffaloes, bushbucks, hyenas and leopards. Also more than 400 species of birds have been recorded in the park, such as pelicans, flamingos, hornbills, fish and snake eagles, and buzzards. The park's three most significant features include Mount Meru (Tanzania's second highest peak), the beautiful Momela Lakes and the 3km wide Ngurdoto Crater. When the clouds are clear you can even see the snow-capped peaks of Kilimanjaro.
Show More
Show Less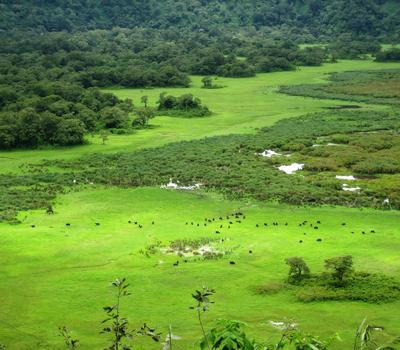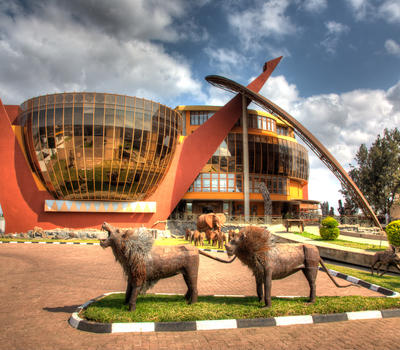 Cultural Heritage is a unique cultural centre on the outskirts of Arusha. We have curio shops, a jewellery boutique, a tanzanite and precious stone counter, a restaurant, bargain centre and outstanding commercial art gallery. We have a vast array of ornaments, jewellery, antiques and local crafts to cater for any budget. High quality clothing, textiles, accessories, books and spices can also be found onsite at One-way and the Spice Centre. Our exquisite collection of precious and semi-precious stones – including rubies, emeralds, tsavorite, diamonds, sapphires and opals - is unrivalled across the continent. Of these our most highly treasured is tanzanite - a rare blue/violet stone found only in Tanzania, for which we have an international reputation.
Purchase loose stones, select from our ranges of handmade jewellery or work with our jewellers and designers to create your own unique piece. The only collection of its kind in the world, ranging from African antiques to contemporary painting and sculpture you will be dazzled by our assembly of art and artefacts. Find some of our collections in the central store or come and experience the Gallery; a breath-taking feat of engineering and artful display that will leave you awe-struck. Expert assistants are on hand to help you purchase art by emerging African artists or fascinating antiques form across the continent.
Show More
Show Less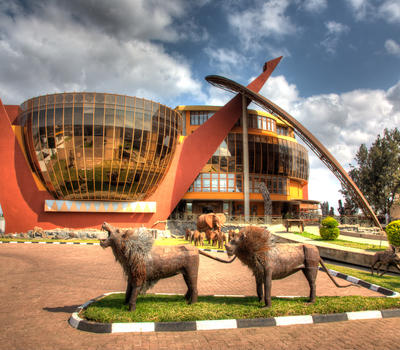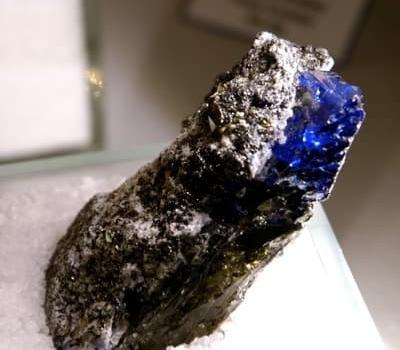 Tanzanite, Experience Tanzanite in Arusha; Its history, mystery, and rarity. Embark upon a journey that started over 585 million years ago, culminating in the discovery of one of the rarest gemstones on the planet. Only found in the foothills of Mount Kilimanjaro, this vibrant gemstone is totally unique to Tanzania. Displaying incredible blue and violet hues, it was first discovered in 1967. The famous New York jewellers "Tiffany & Co" gave it its name, declaring it to be, "the most beautiful blue stone to be discovered in 2,000 years". At the Tanzanite Experience, we strive to honour this exceptional stone as part of our African heritage. Through our museums, we are committed to education, and through both our physical and online stores, we guarantee to provide you with the highest-quality, fully-certified Tanzanite on earth.
Show More
Show Less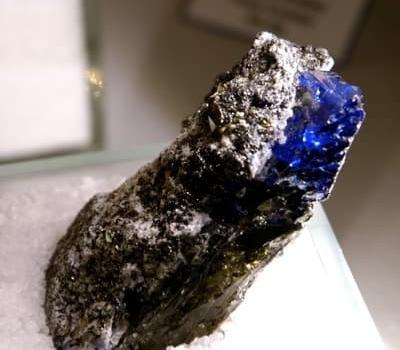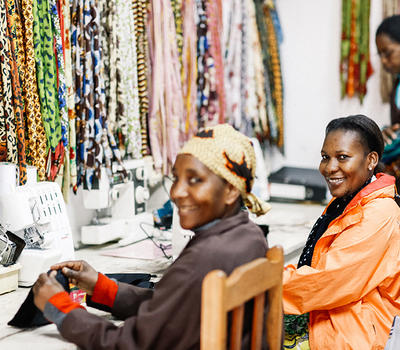 Shanga is a successful social enterprise which employs people with disabilities to create unique, high-quality, handmade jewelry, glassware and homewares using recycled materials. These products are sold in Tanzania and all over the world, with profits being reinvested back into development of new products and further employment of disabled people. Combining an uplifting local community project with unique artistic activities and an opportunity to purchase handmade gifts, Shanga has been a favorite Arusha tourist destination since its inception in 2007.
Show More
Show Less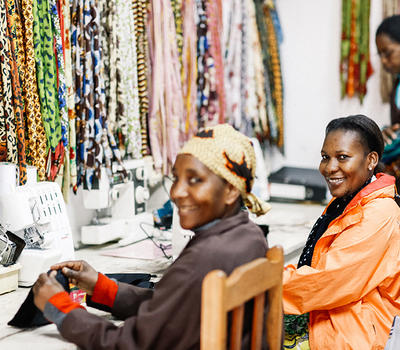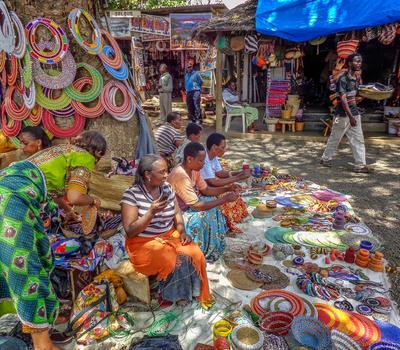 Although Maasai Market in Arusha is just theoretically a market, it is fairly organized place with stands where souvenir shopping experience. From Maasai jewelry, leather handmade flip flops, key chains, fabrics, small figurines, coconut wood carvings...shop till you drop. Practice your bargaining skills at this market!
Show More
Show Less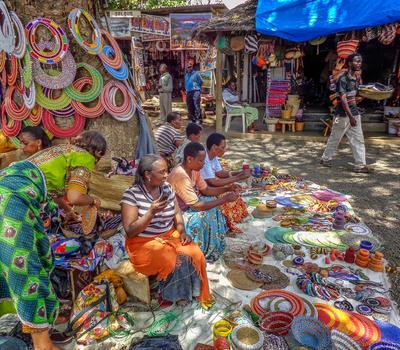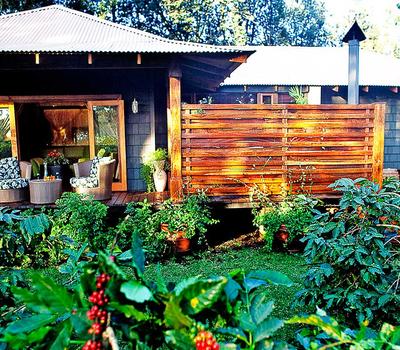 Coffee Plantation Experience
From 'Bean-to-Cup'
The Journey of the Coffee Bean Explained.
Ever wondered how the humble coffee bean goes from bush to your cup? Arusha Coffee Lodge offers an exciting and informative 'Coffee Tour' for anyone who wishes to learn the fascinating cycle of the coffee bean. The Tour takes place within the grounds of the Lodge, which itself is located within one of Tanzania's largest coffee estates. Weaving in and out of the evergreen coffee bushes, the Coffee Guide explains how the bean is nurtured, harvested, dried and finally roasted to produce a myriad of different blends that sate the taste of the most ardent of coffee connoisseurs.
Show More
Show Less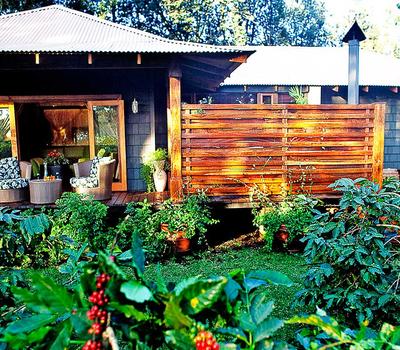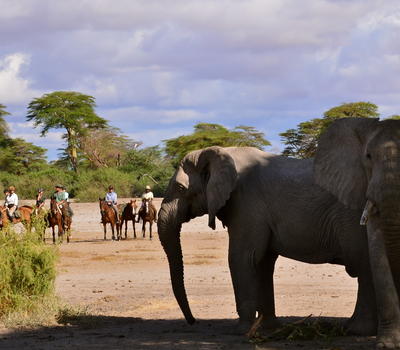 The ride takes place on Dolly Estate, and whether you are a complete beginner or an advanced rider, there is an opportunity and experience for everyone. Those with little riding experience can enjoy a gentle hack along dusty tracks where wildebeest and antelopes graze contentedly. Led by experienced guides, one can explore the meandering paths, spotting a rich array of wildlife along your way. Regularly seen on Dolly estate is one of the most elegant mammals found in Tanzania, the Gerenuk. We offer morning and afternoon rides, 2-hour ride (depending on pace). The morning rides departs at. 0800AM and the afternoon rides departs at 1430PM. We are flexible with time however these are the best hours of the day to be out in the bush on horseback.
Show More
Show Less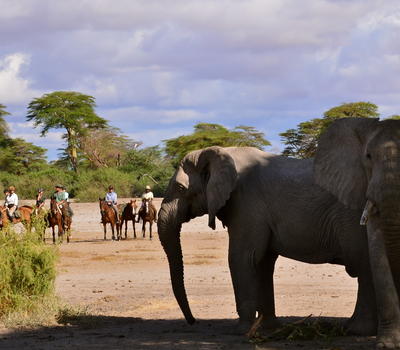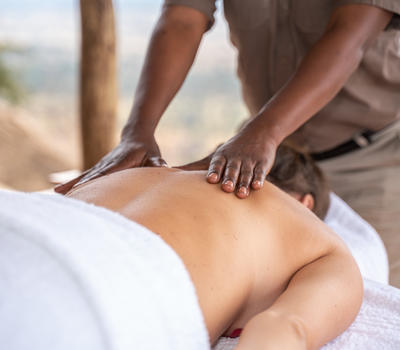 Either before or after your travels, treat yourself to a variety of wellness treatments during your stay. The therapist will come to you, and you can have your treatment in the privacy and quiet of the ever-green Hamerkop House.
Show More
Show Less