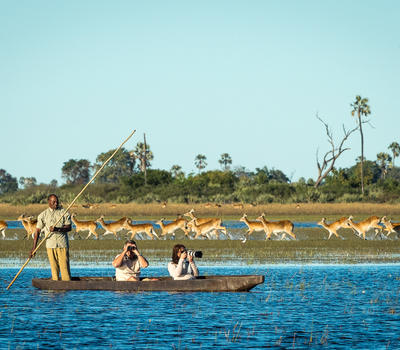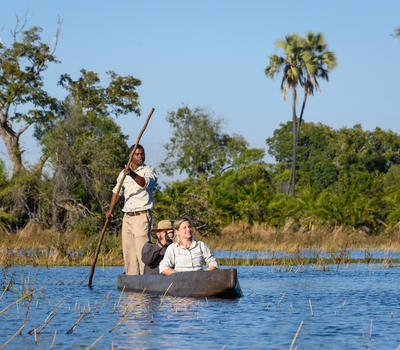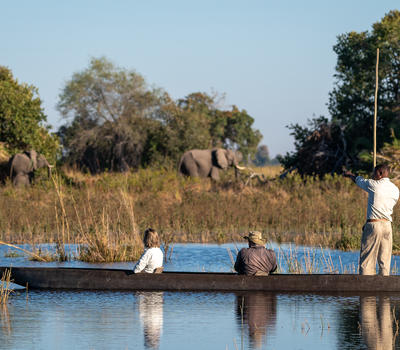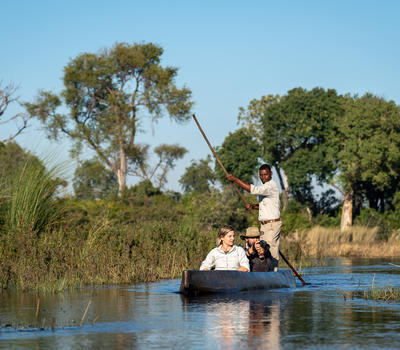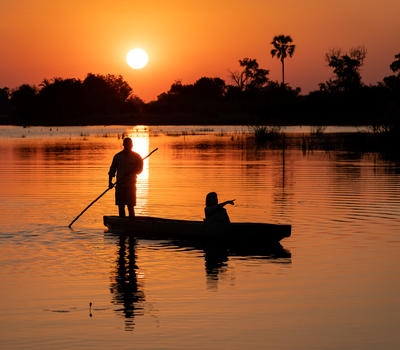 There is no better way of viewing the Delta and its wildlife than adventuring by traditional mokoro (dugout canoe). The riverine forest surrounding Jao are ideal for spotting smaller creatures amongst the papyrus reeds.
* Water levels permitting.
Show More
Show Less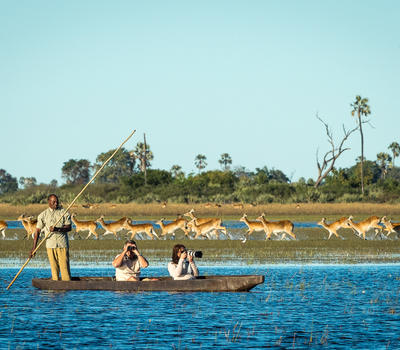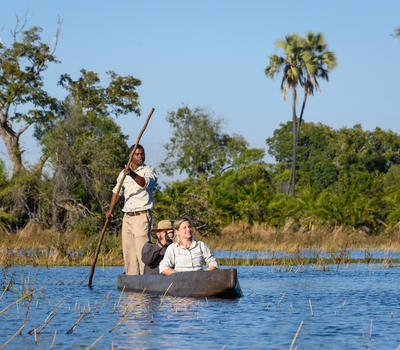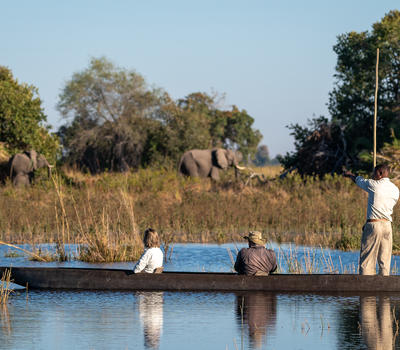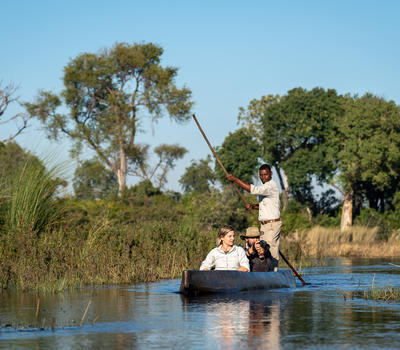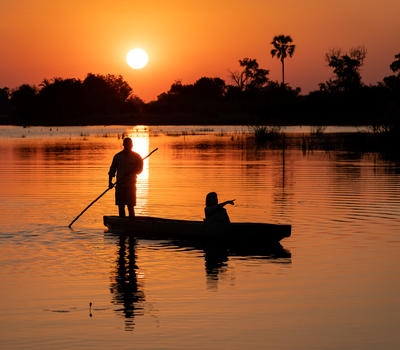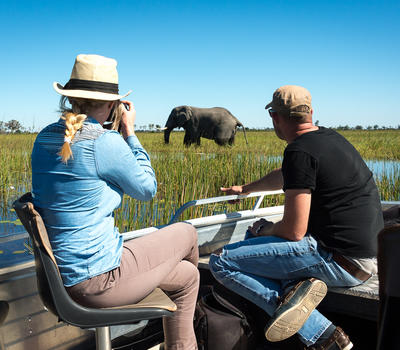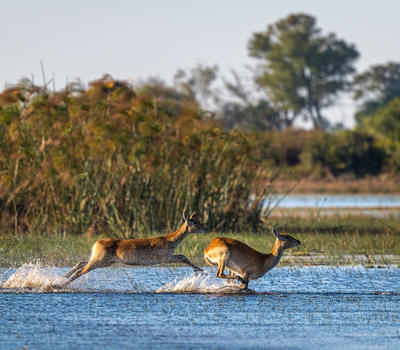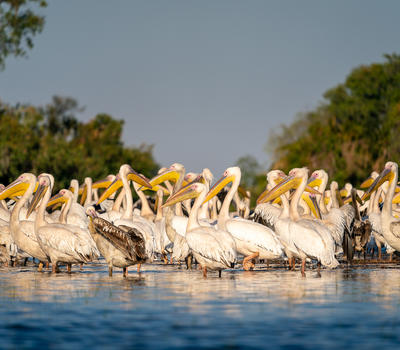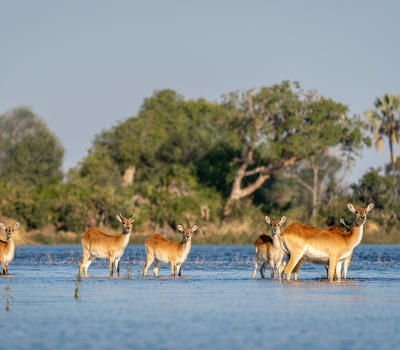 A boating excursion allows us to reach and explore the more distant waterways and clear, deep channels. Explore the iconic Delta floodplains at Jao.
* Water levels permitting.
Show More
Show Less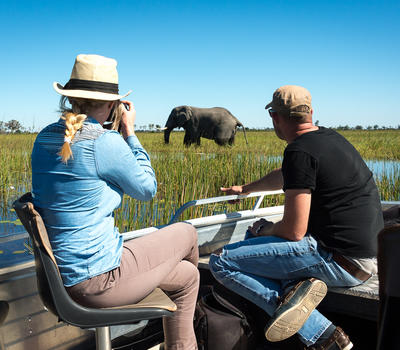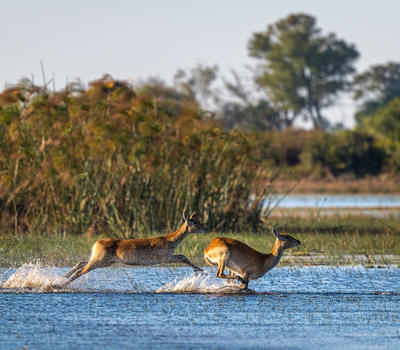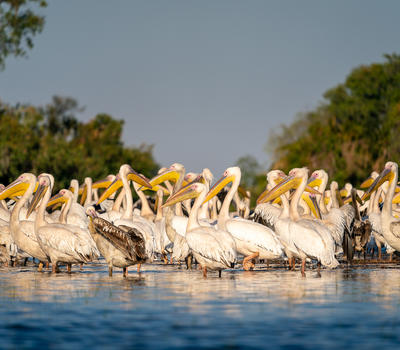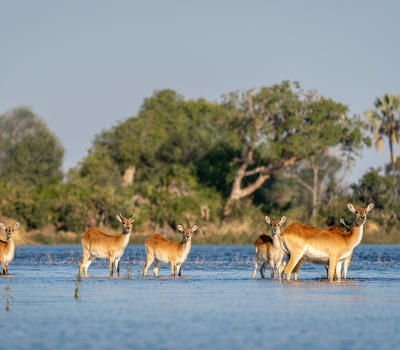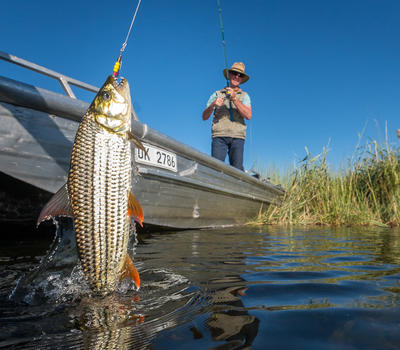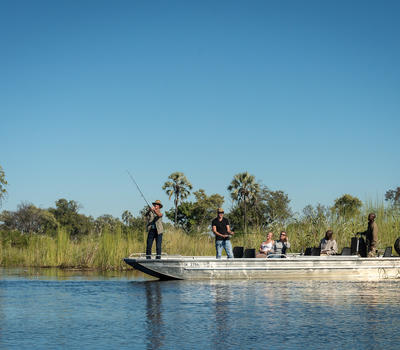 Fishing with a limited supply of basic equipment (spinner rods and a small range of lures) is on offer seasonally on a catch and release basis.
* Note that fishing is seasonal as it is prohibited by Botswana law in January and February due to breeding purposes.
Show More
Show Less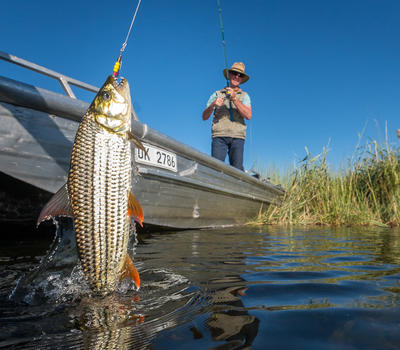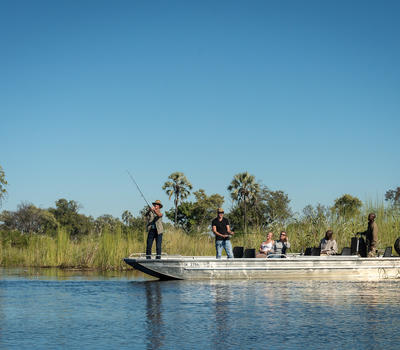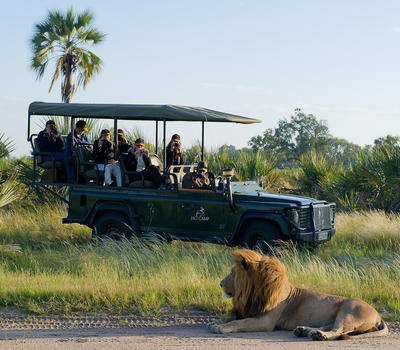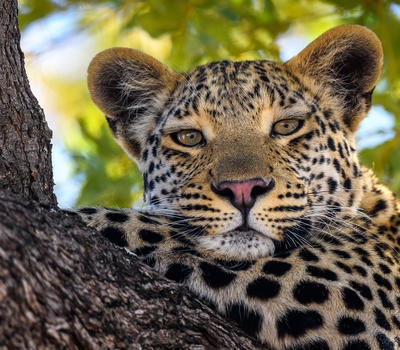 Morning and afternoon game drives are offered in open 4x4 vehicles, and reveal the spectacular wildlife diversity of the vast floodplains. Traverse the iconic Jao Reserve in search of game ranging from the elusive Pel's fishing-owl, to the infamous 'Jao Mafia' mongoose gang, to a myriad of big cats, to co-habiting crocodiles and hippos, to a multitude of antelope species, buffalo, and elephant herds.
Show More
Show Less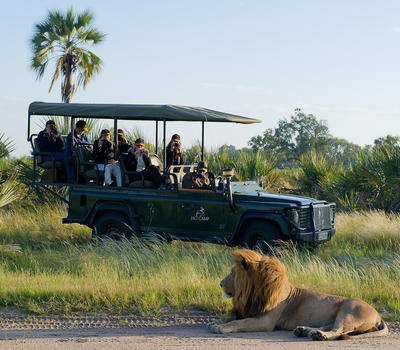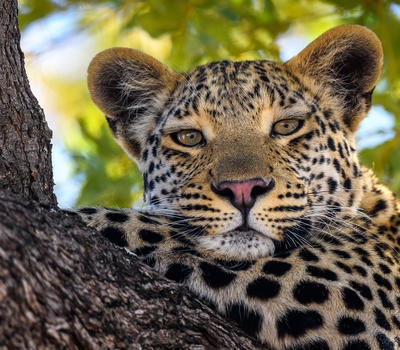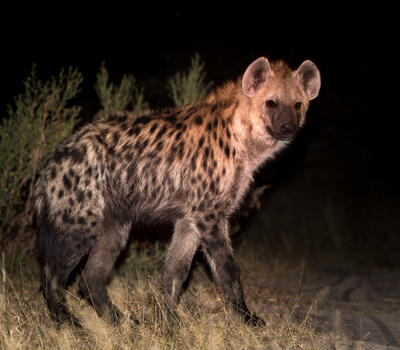 Night drives with spotlights allow you to find those nocturnal animals you wouldn't see during the day. Please note that during high water levels, night drives are not possible.
Show More
Show Less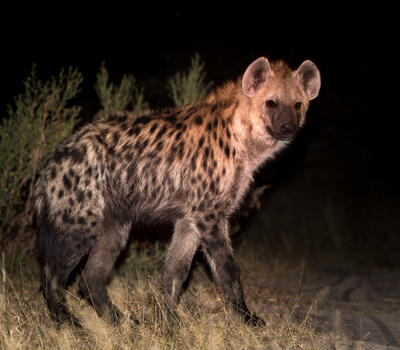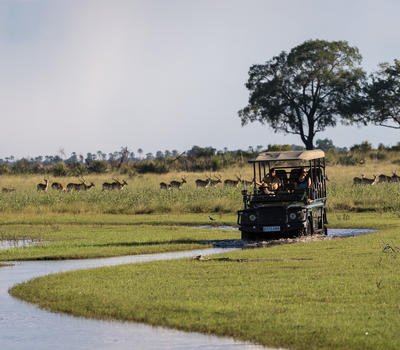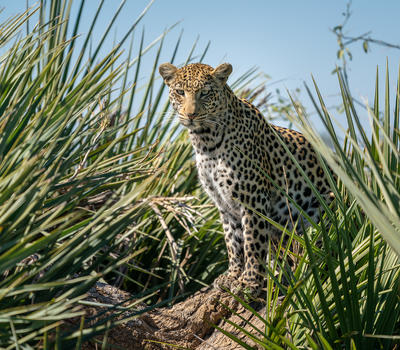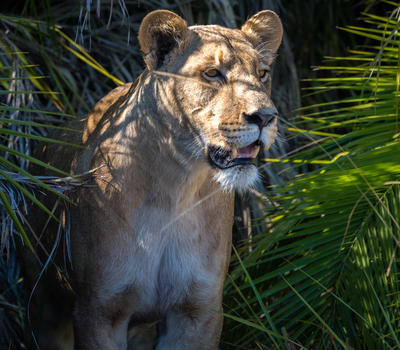 Jao – Full-Day Game Drives & Picnics
Jao rests under a fantastic tree canopy on its own remote island, surrounded by a watery garden of channels, reeds, and lilies. A 45 minute boat ride from Jao Camp, you can enjoy a full-day game drive, along with a picnic, on wildlife-rich Hunda Island.
Show More
Show Less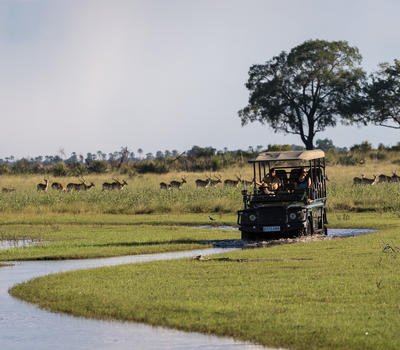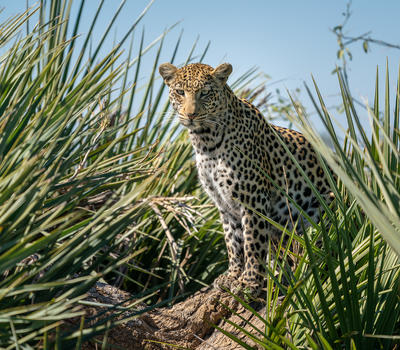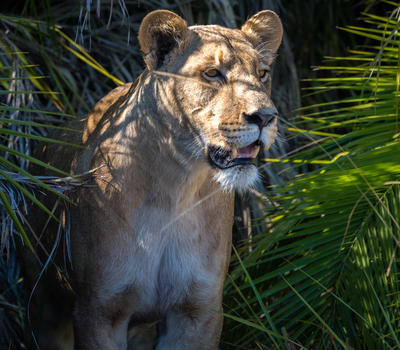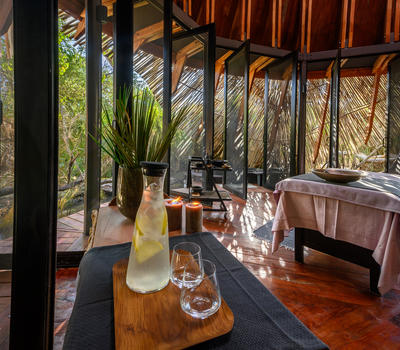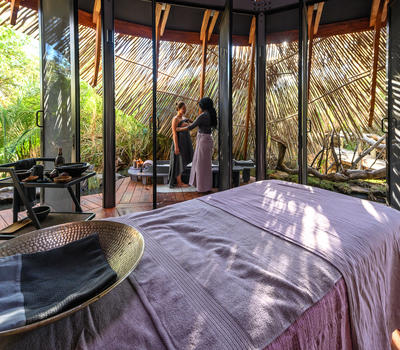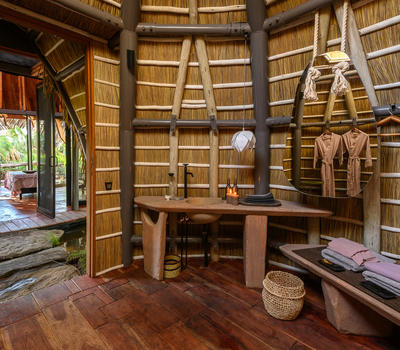 Jao – Unwind in the Wilderness at the Jao Spa
Tucked away in amongst palms for privacy, overlooking lush waterways, the Jao Spa is an exquisite setting from where you can rest, relax and feel utterly restored. A full menu of therapies from facials to manicures, and a range of signature massage options, may be experienced. A treatment is bound to further inspire guests to fully appreciate Jao's extraordinary holistic offering.
Show More
Show Less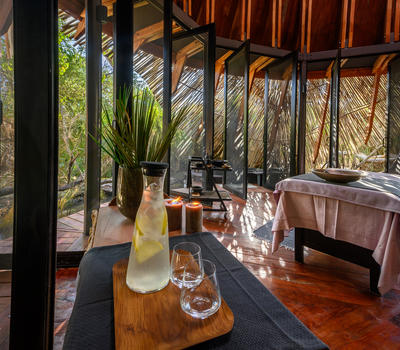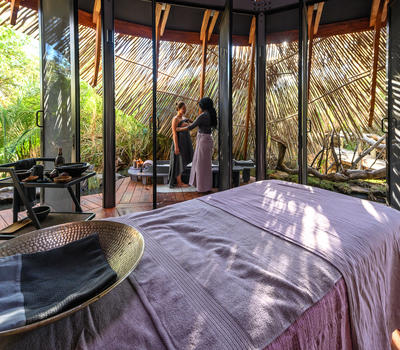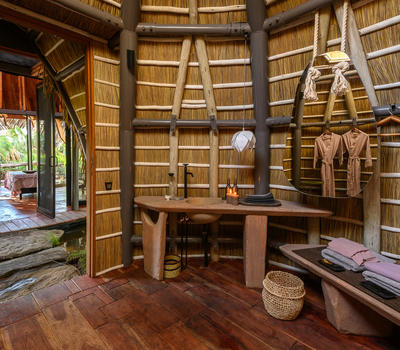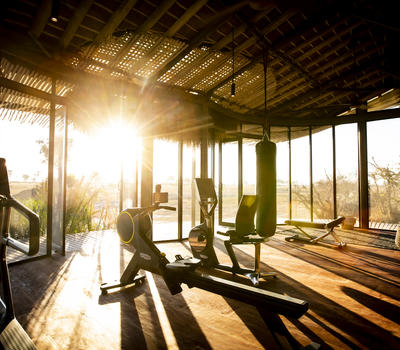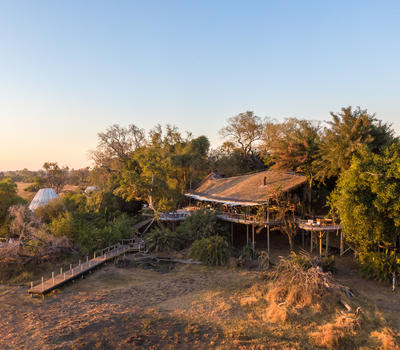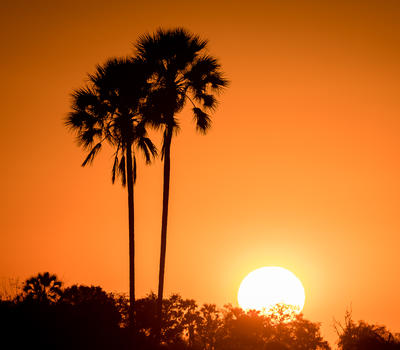 For the energetic, there is a gym equipped with a treadmill, elliptical trainer, punch bag for boxing, stationary exercise bicycle, exercise mats, medicine ball, skipping ropes and a range of free weights.
Show More
Show Less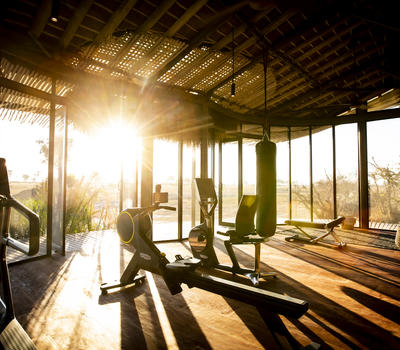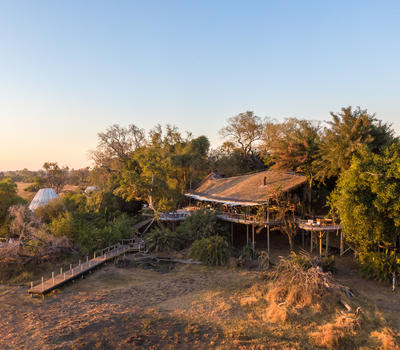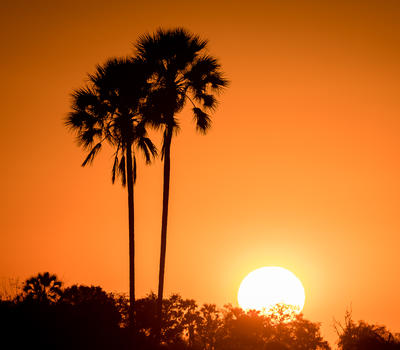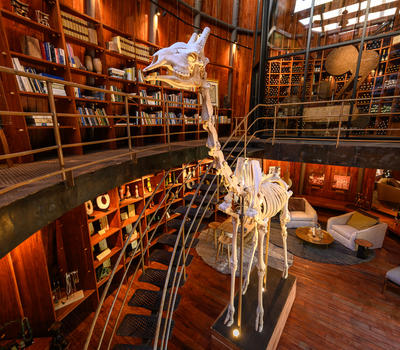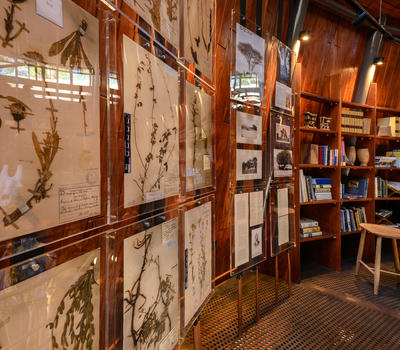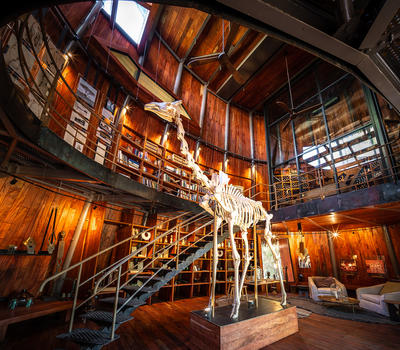 Jao – Visit Jao's Museum & Gallery
A fascinating feature at Jao is the museum and gallery, with its emphasis on learning and knowledge sharing of the area and its denizens, from a metres high giraffe skeleton, to geographical maps. In addition, a series of botanical pressings by EE Galpin, known as the 'Prince of Collectors' and one of the pre-eminent botanists of his time, is beautifully showcased here. In fact, he was the great-grandfather of Cathy Kays, co-owner of Jao. Included is a fascinating history of the Kays family, who have been rooted in Botswana since the 19th century and today based in Maun, operating Ngamiland Adventure Safaris (NAS) and other ventures.
Show More
Show Less