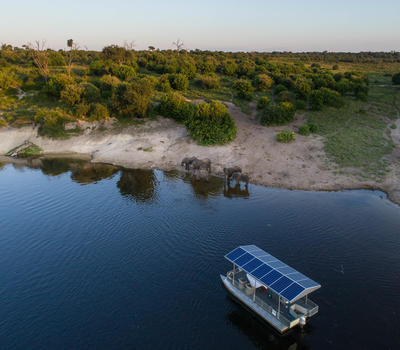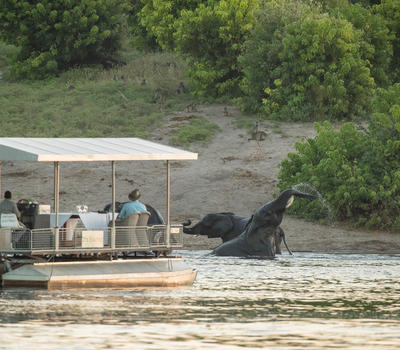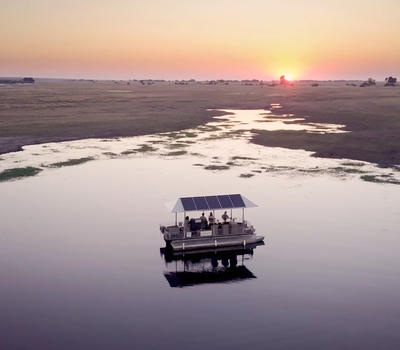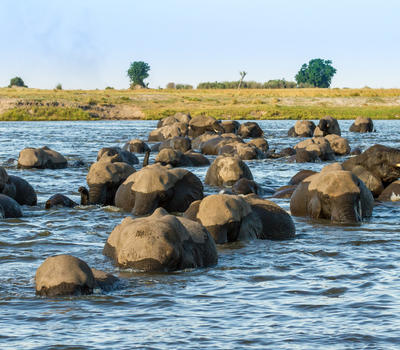 Chobe Game Lodge River Safaris
No Chobe safari is complete without experiencing the beauty of the Chobe River and its incredible wildlife by boat.
The riverboats are specifically designed to ensure each passenger can take in the magnificent Chobe views in complete comfort from anywhere on the boat. Owing to the flexibility in seating arrangements and the flat deck, the boats are ideal for keen wildlife photographers, with ample space for equipment and the freedom to photograph from any angle.
Unlike any other water-based activity in Botswana, the game viewing while on a river safari in Chobe is unsurpassed anywhere in Botswana. Elephants line the water's edge, hippo congregate in lagoons, hundreds of antelope and giraffe make their way to the water and sightings of predators along the river banks are common.
All of the boats at Chobe Game Lodge are solar-electric powered boats – a clean and quiet way to enjoy a boat safari and another first for tourism in Africa.
Show More
Show Less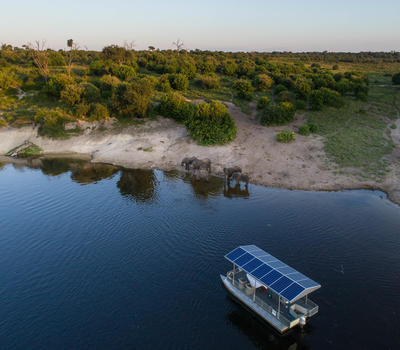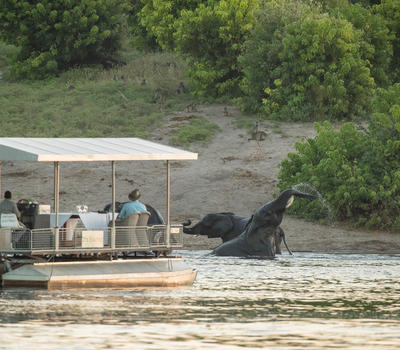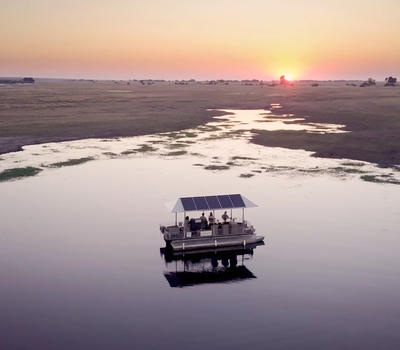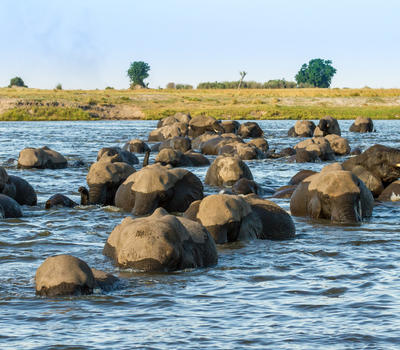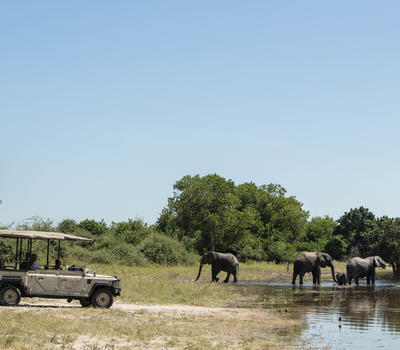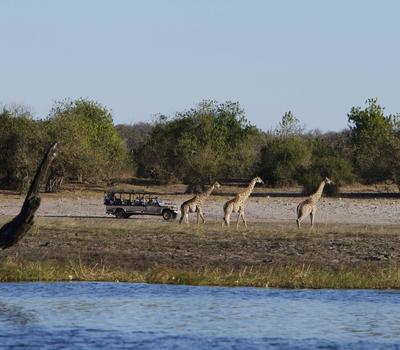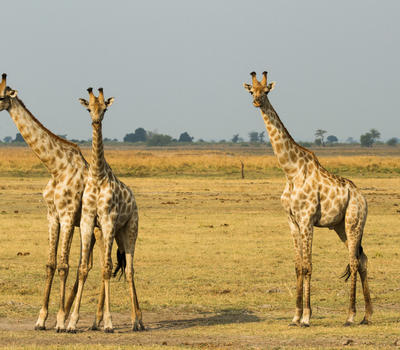 Chobe Game Lodge Game Drives
Owing to the location of Chobe Game Lodge inside the Chobe National Park, early-morning game drives set off as soon as the park opens, giving you the best chance of tracking predators while they are still active. The afternoon drives depart the lodge in the late afternoon (the exact time is dependent on the season), only returning at park closure time after sunset, thus maximising the time you spend out in the park to enjoy those special sightings.
The drives follow the course of the Chobe River as your experienced guide interprets the bush signs and tracks in search of the resident wildlife. Elephant encounters are common and huge herds of buffalo abound. The ever-present impala and the majestic giraffe are both common residents, while sightings of the puku antelope are also on offer. Predators are plentiful in the northern region of the Chobe National Park, and excellent sightings of lion, wild dog and leopard are to be had.
The Chobe Game Lodge vehicles are open 4WD game viewers redesigned to make your trip comfortable and your viewing experience astonishing. Included in the fleet are several silent, CO2 emission-free electric vehicles designed to further enhance your Chobe safari.
Show More
Show Less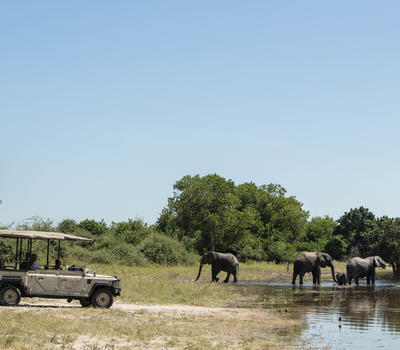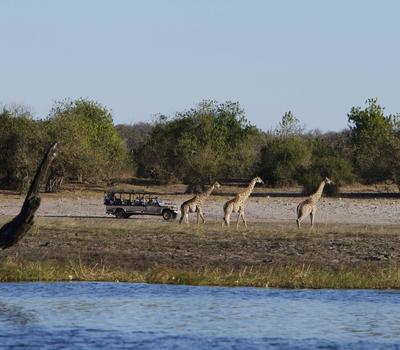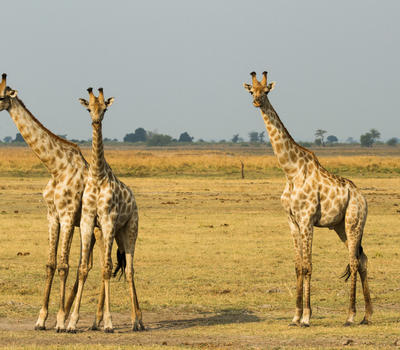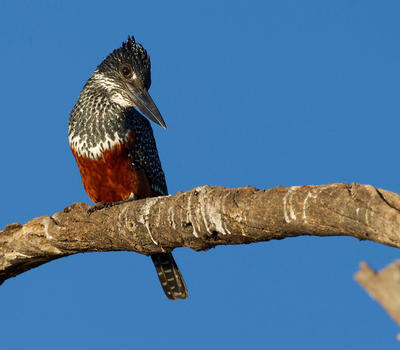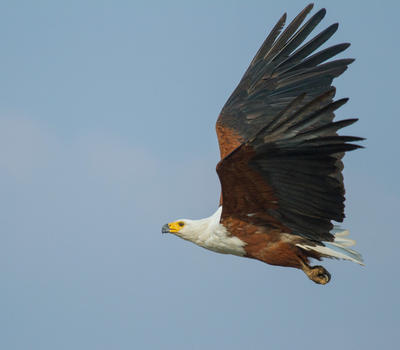 Chobe Game Lodge Birding Experience
Birding is spectacular with Schalows turaco, barred owlet and white-browed coucal resident in the gardens as well as rosythroated longclaw, western-banded snake-eagle and hooded vulture among a few of the 450 species of the Chobe region.
Show More
Show Less