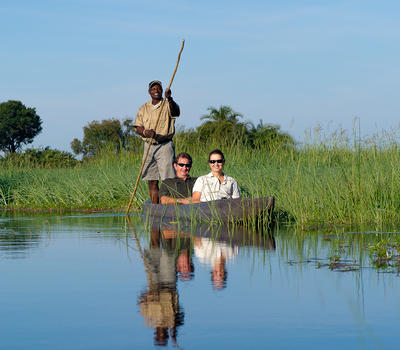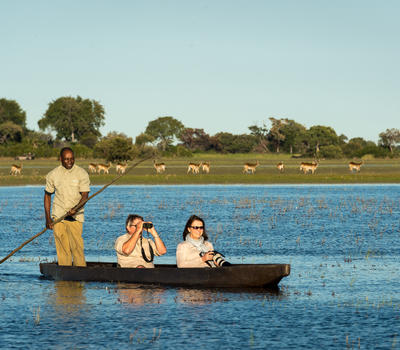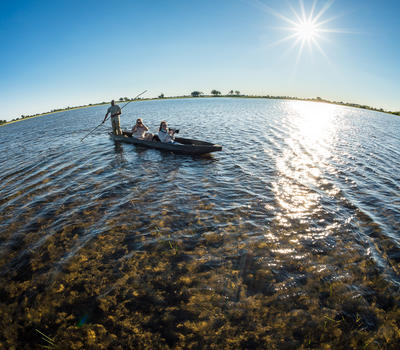 Jacana Camp - Mokoro Excursions
Glide seamlessly along the waterways of Jacana in a mokoro (a traditional dug-out canoe and spot some of the small fascinating creatures of the Delta – maybe even hippo and crocodile – as well as the wealth of waterbirds of the region.
Show More
Show Less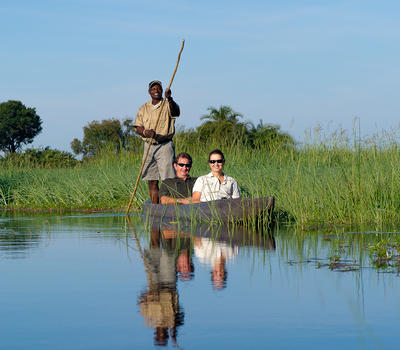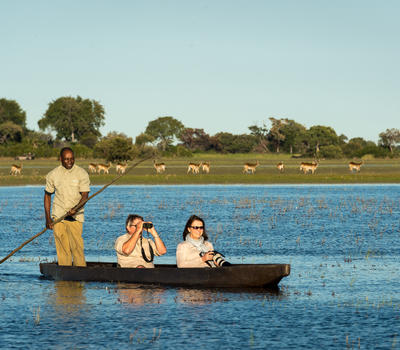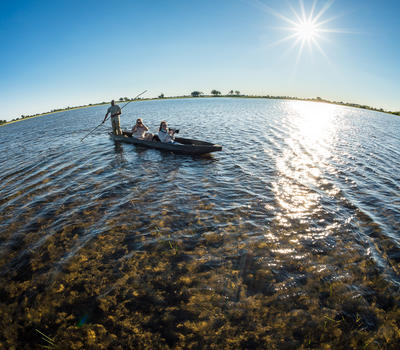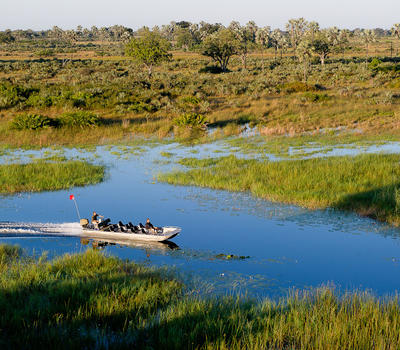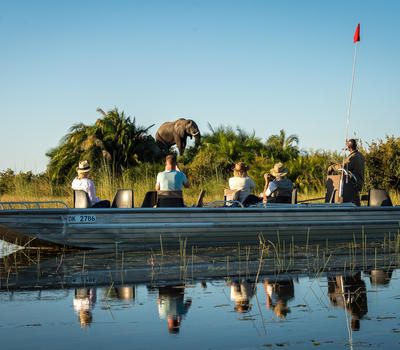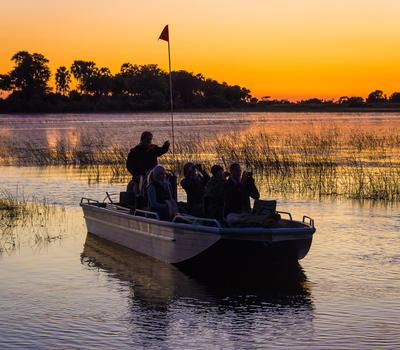 Trips in 9-seater and 8-seater boats in the waterways to the east of camp allow for good game viewing in the channels further away.
Show More
Show Less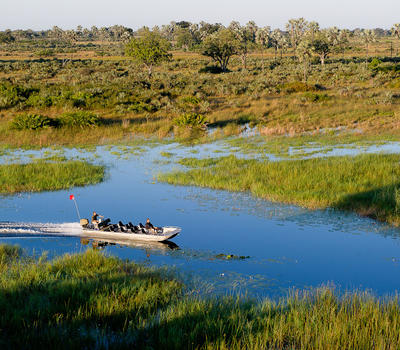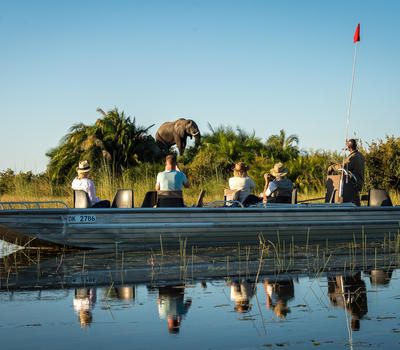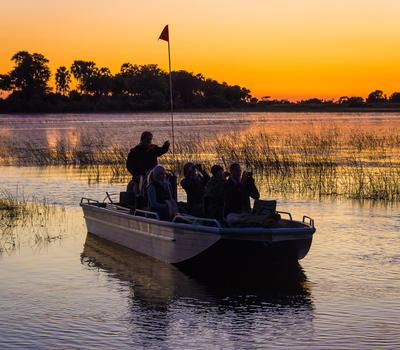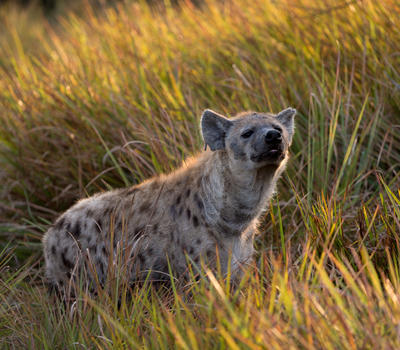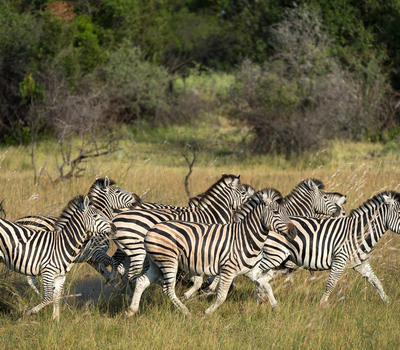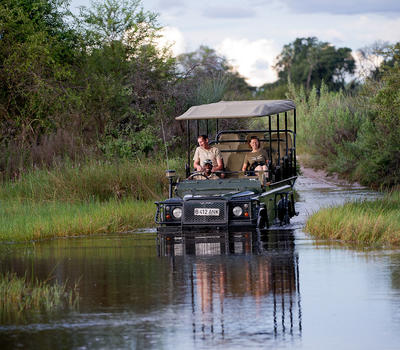 Jacana Camp - Game Drives
Land-based game drives are offered when the inundation levels are lower, typically in the summer months. These drives reveal the likes of elephant, zebra and other plains game, and potentially the predators of the region. Our open 4x4 Land Rovers, each accommodate a maximum of seven guests, thus allowing each guest a 'window' seat.
Show More
Show Less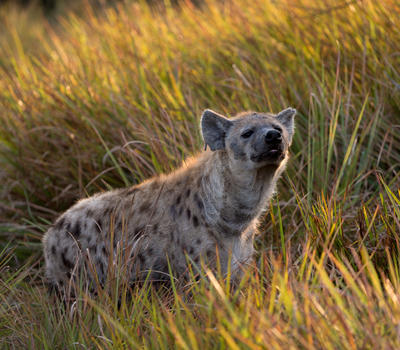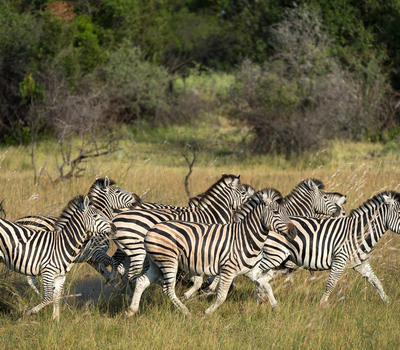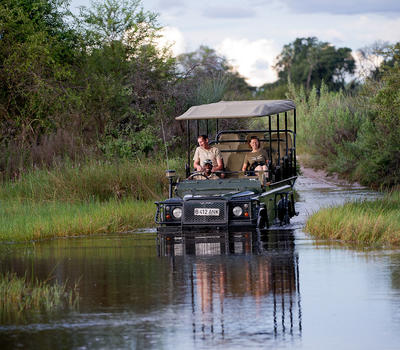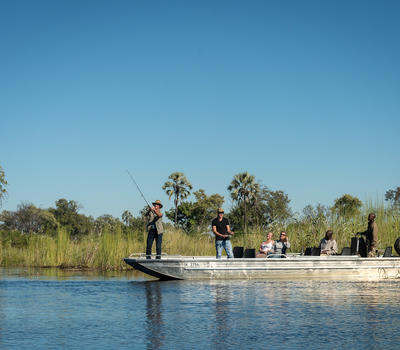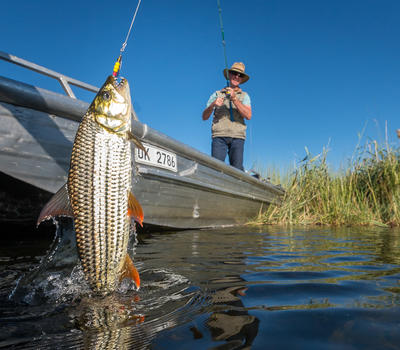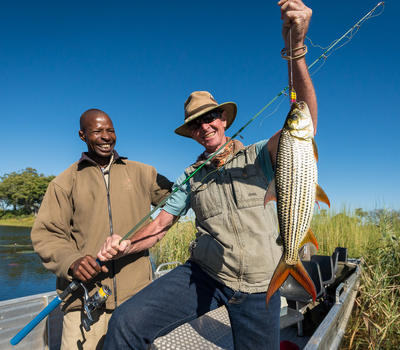 Fishing with a limited supply of basic equipment (spinner rods and a small range of lures) is on offer seasonally on a catch-and-release basis.
Show More
Show Less