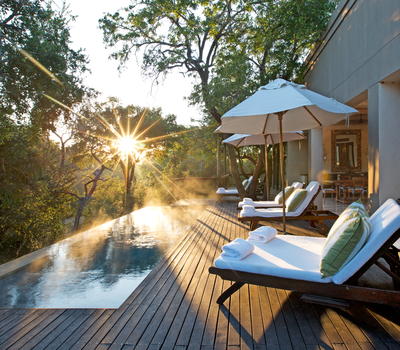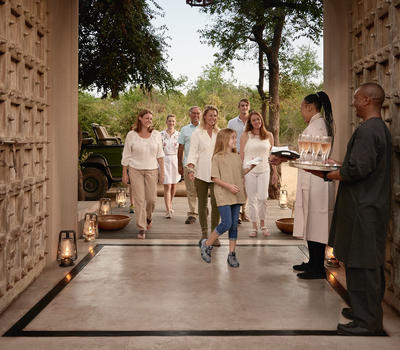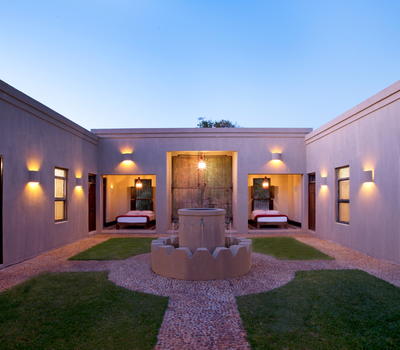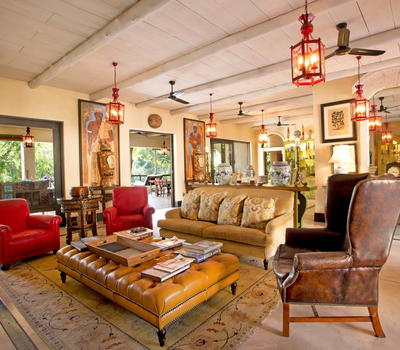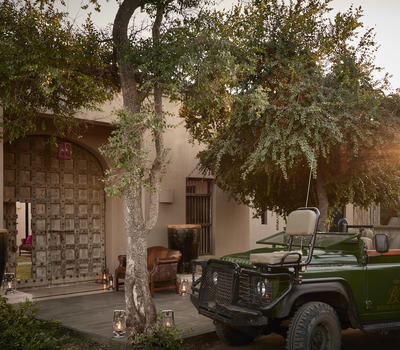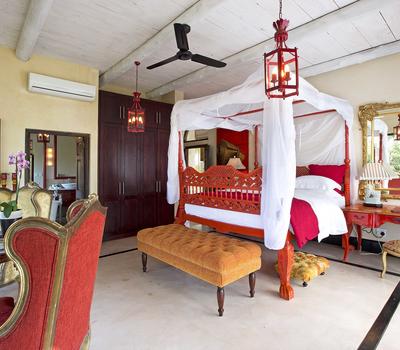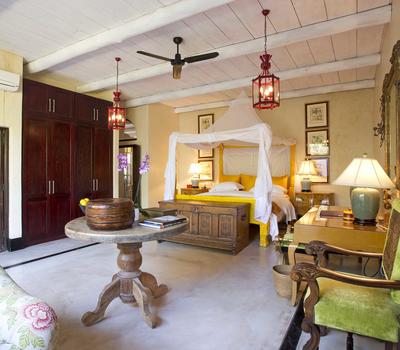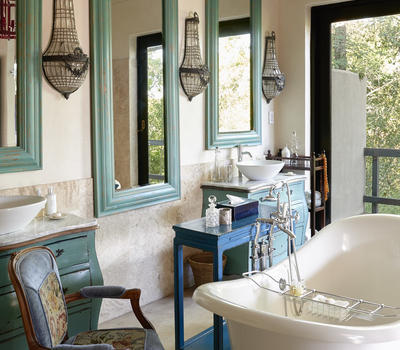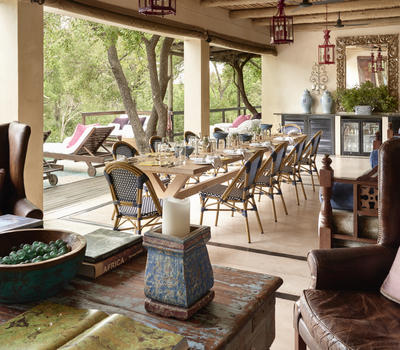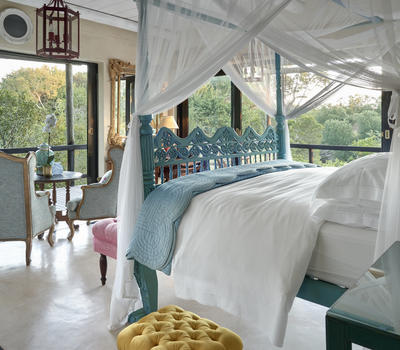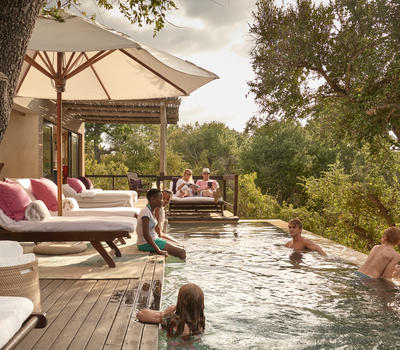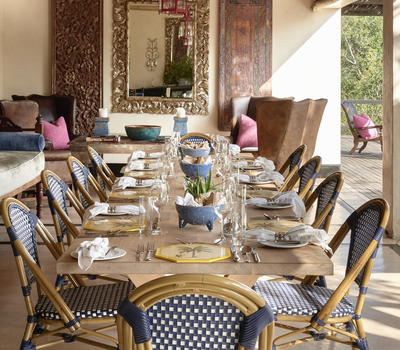 Africa House, sleeping 12, is a private free standing bush paradise two minutes from the main lodge, filled with vibrant colours and an eclectic mix of antiques. A central courtyard with fountain, spacious veranda with infinity pool and striking collection of artwork make this ideal for the discerning lover of the exotic and the exclusive. Africa House is without doubt the most luxurious and exclusive Villa in Africa. Private chef, butler, housekeepers, ranger, tracker and game drive vehicle ensure that service is tailor-made to guest requirements with children of all ages being welcome.
Show More
Show Less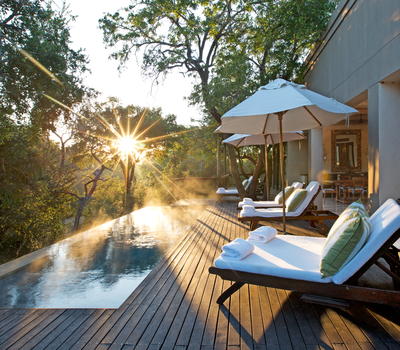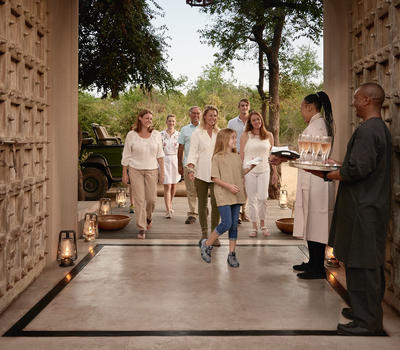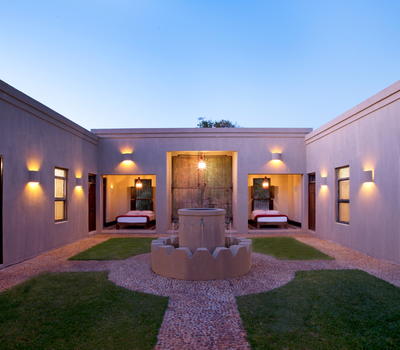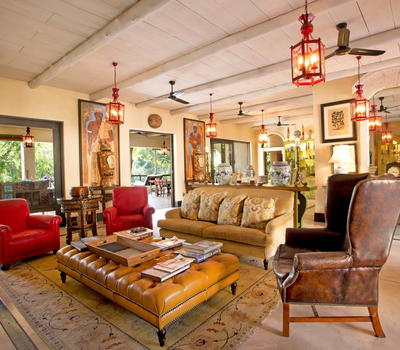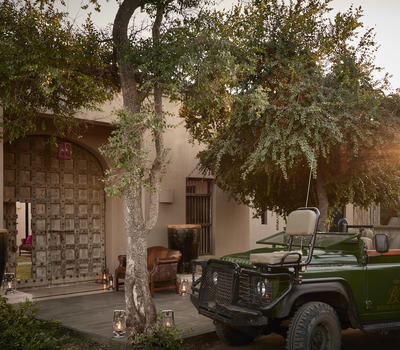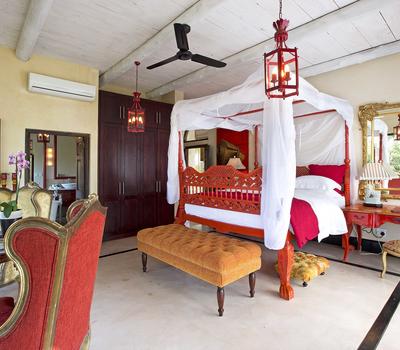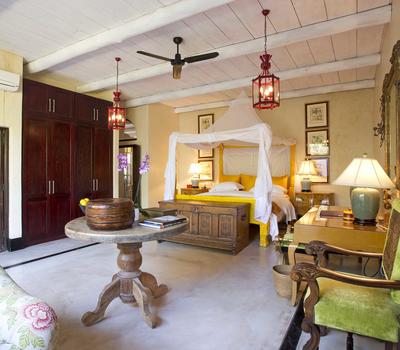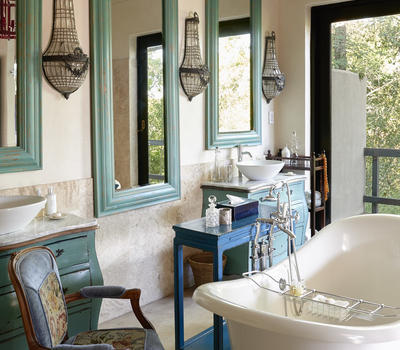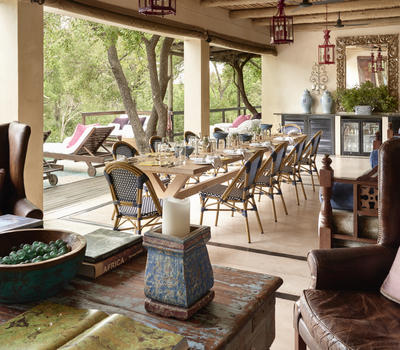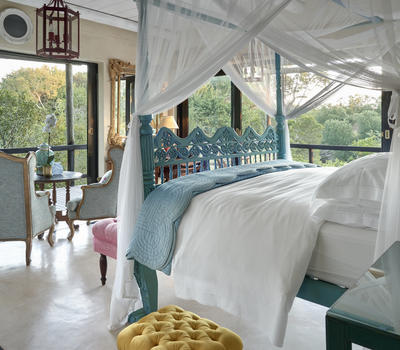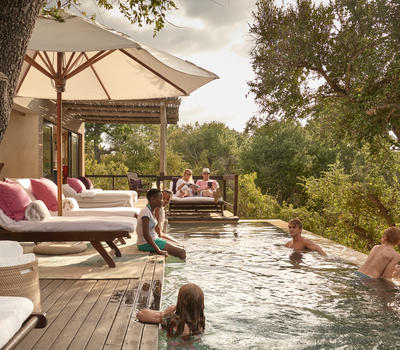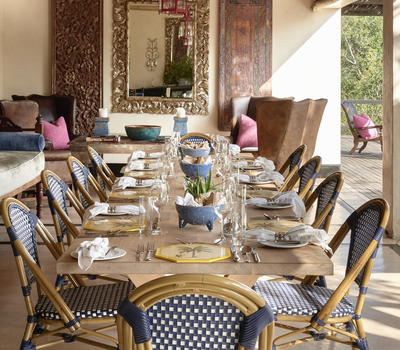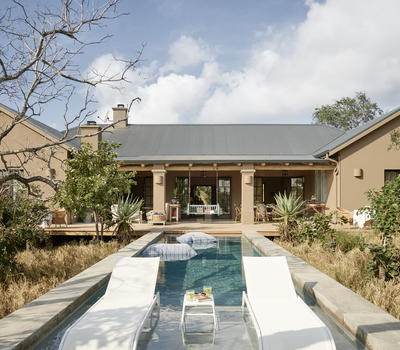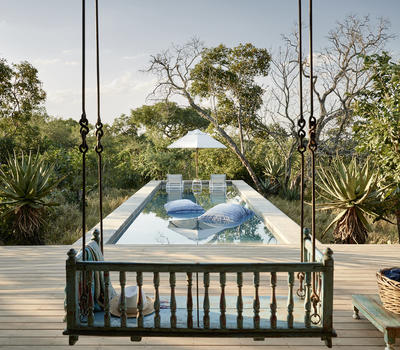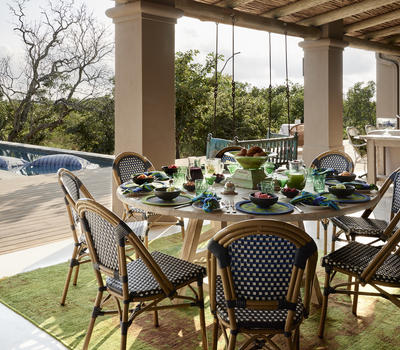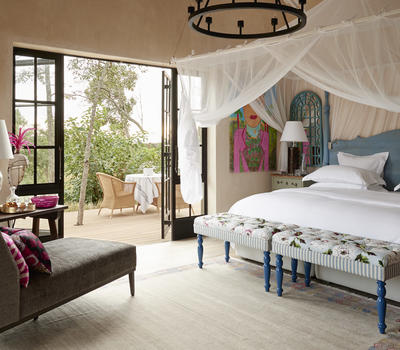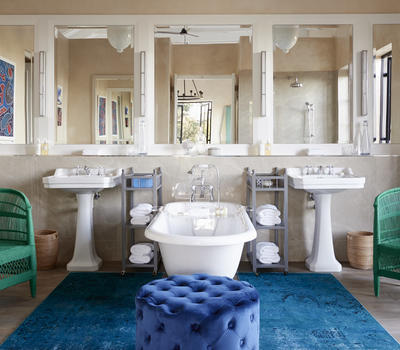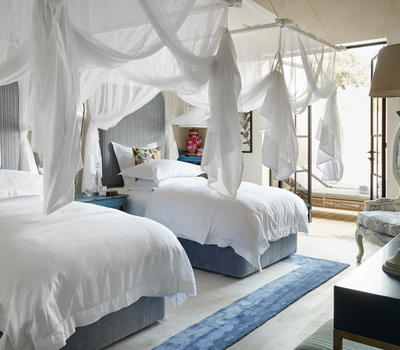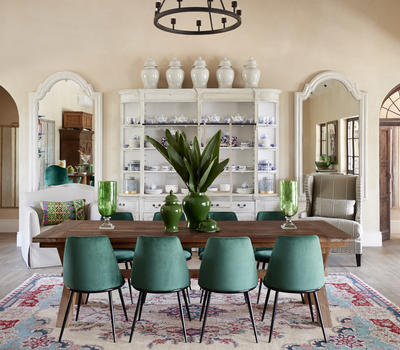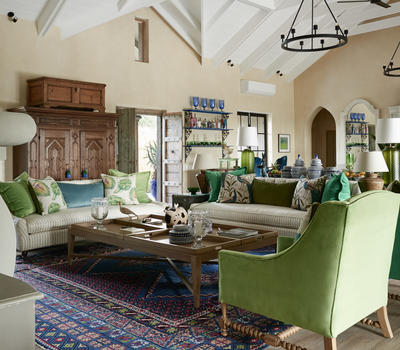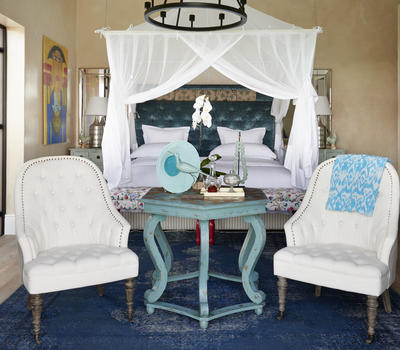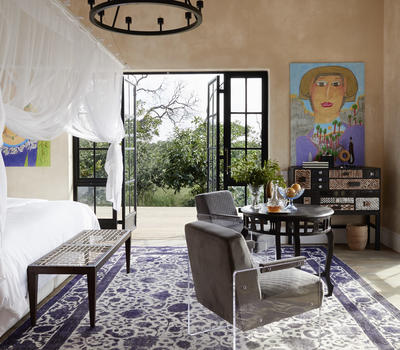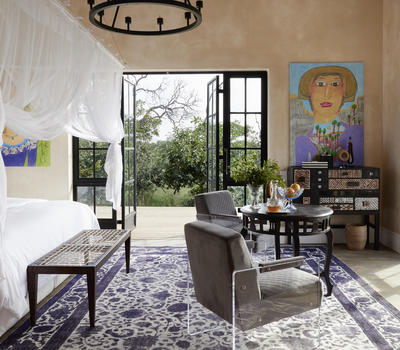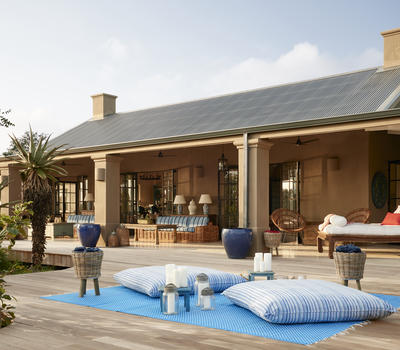 The Farmhouse at The Farmstead is a three and a half bedroom private villa which is ideal for families or a group of friends. Like Africa House and the Royal Suites, The Farmhouse has its own private services including a chef, housekeeper and butler. Guests will have their own private safari vehicle with a dedicated Ranger and Tracker ensuring the ultimate in luxury. There are three main bedrooms which are each 54 square metres (581 square feet) as well as a children's room which is 31 square metres (330 square feet). There is a magnificent deck with a large swimming pool flowing out into the bush. The total area of The Farmhouse is 636 square metres (6845 square feet) including the vast verandahs and deck. Children of all ages are welcome in The Farmhouse.
Show More
Show Less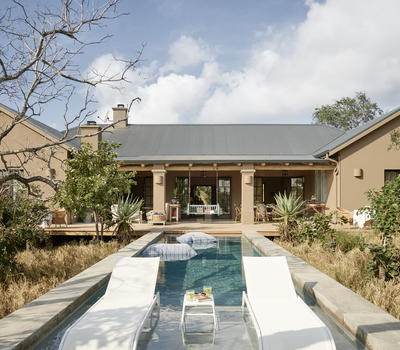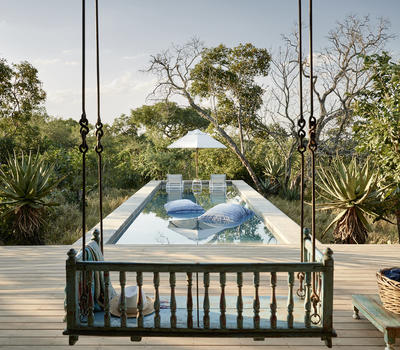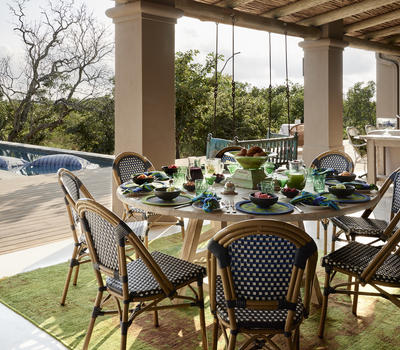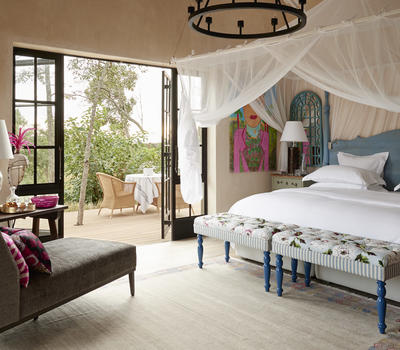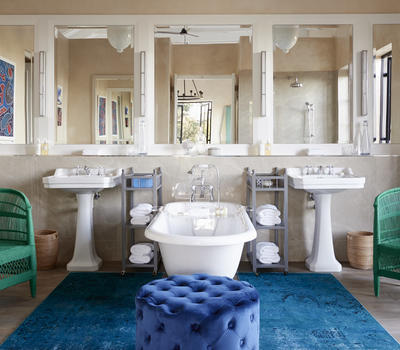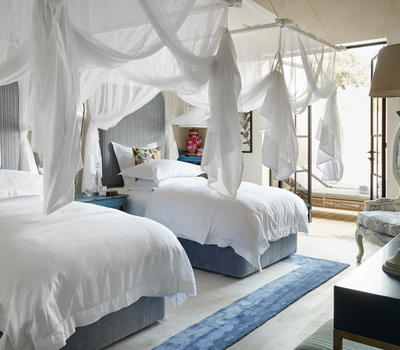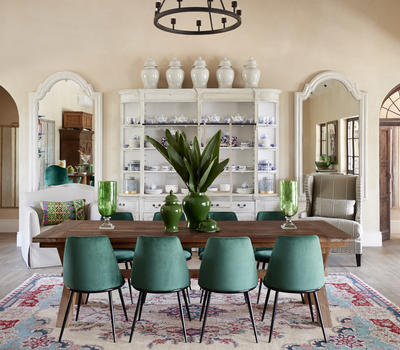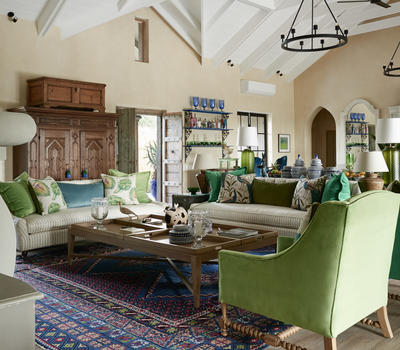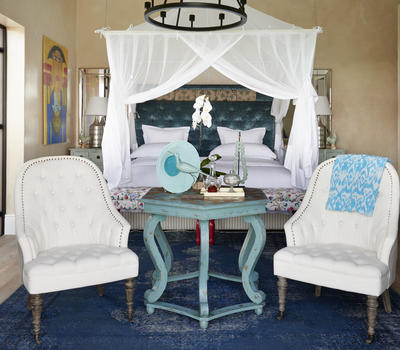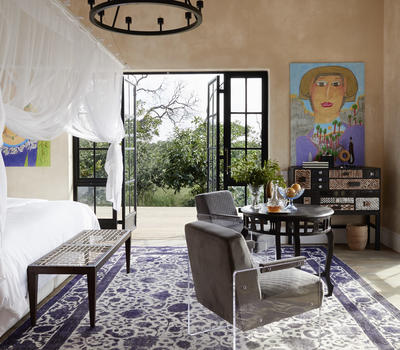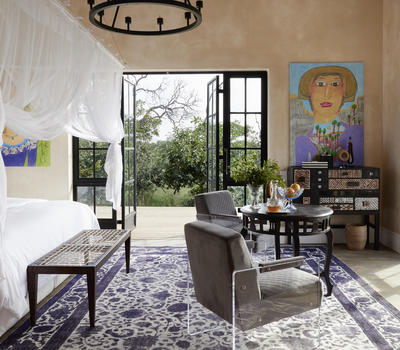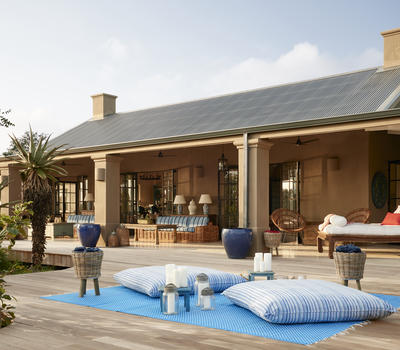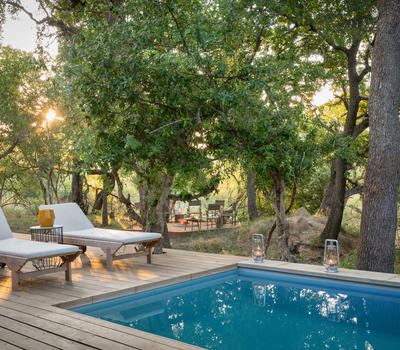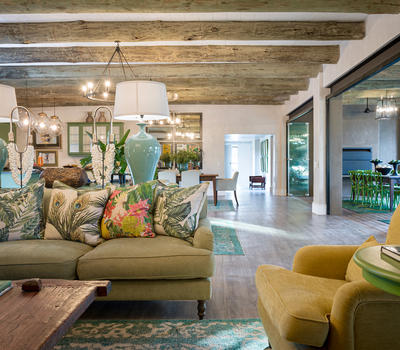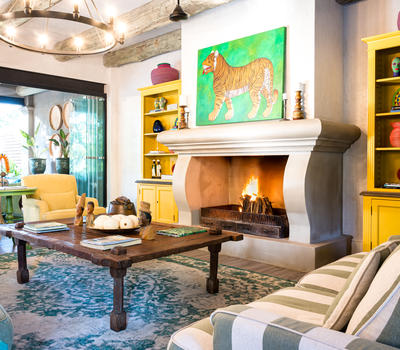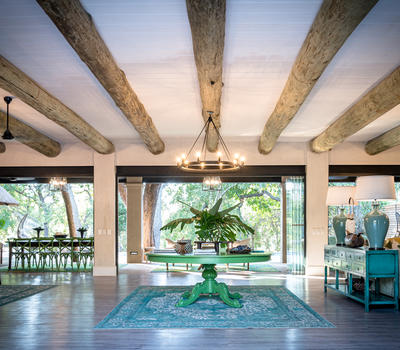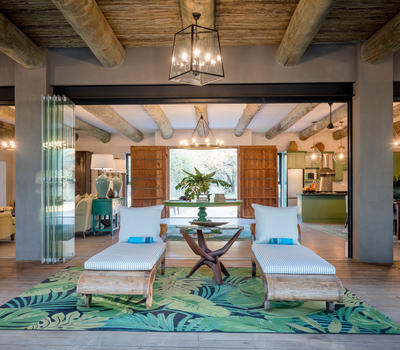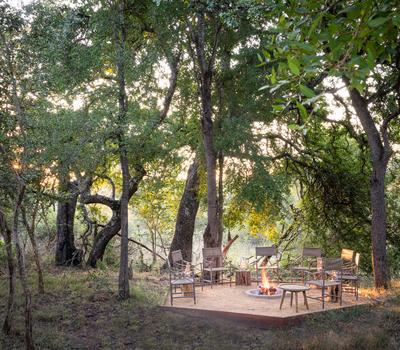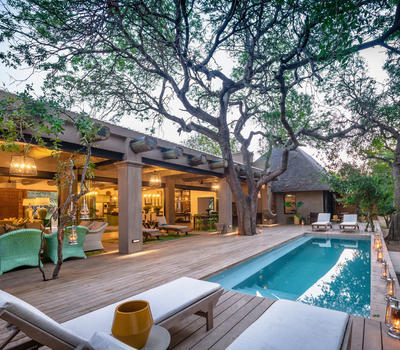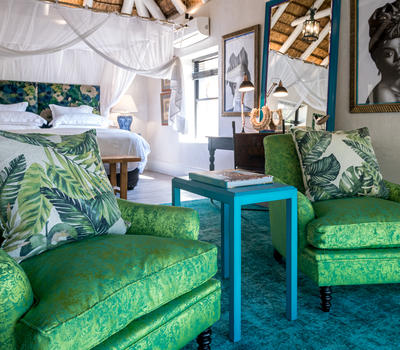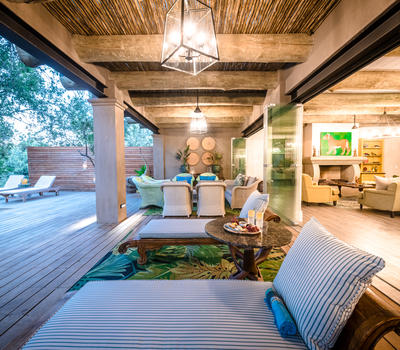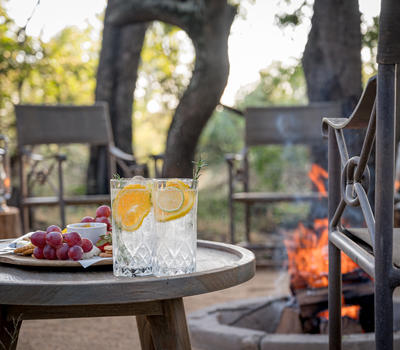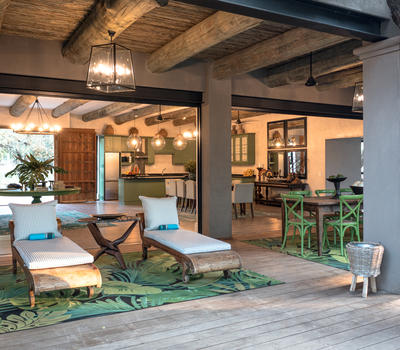 This exclusive private villa at Waterside is spacious and elegant with vibrantly natural furnishings. Light floods into the four en-suite bedrooms, each of which enjoys a private deck. Antique furniture, plush silk furnishings and Persian rugs create an exotic and luxurious feel. The instantly recognisable flair of a Liz Biden design fuses this safari sanctuary with the Royal Malewane exemplar, while its secluded location allows for an exclusive, perfect stay. Waterside House presents an immersive setting that will engage your senses, rest your mind and reawaken your soul. It is perfect for groups of friends or families who value memorable experiences, personalised service and unrivalled game viewing.
Show More
Show Less