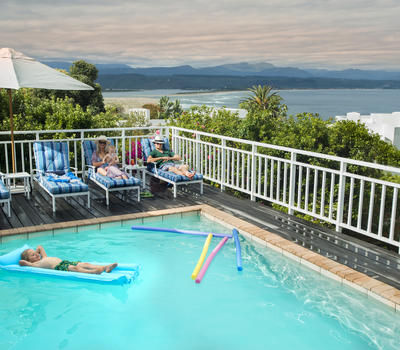 With a spacious deck overlooking both the beach and surrounding mountains of Plettenberg Bay, The Beach House is ideal for enjoying the views in an exclusive space with five-star service.
Guests of The Beach House will have easy access to The Plettenberg's hotel facilities in the adjacent buildings, while still relishing the privacy this accommodation option offers.
Two bedrooms with en-suite bathrooms lead off a large sitting room with fireplace, a dining room and a small service kitchen. Included are a private swimming pool, flat-screen televisions and DVD players, satellite TV channels, and Wi-Fi.
The Beach House offers 150m2 of space. Rates at The Beach House start at R 16 765.00 per unit.
Show More
Show Less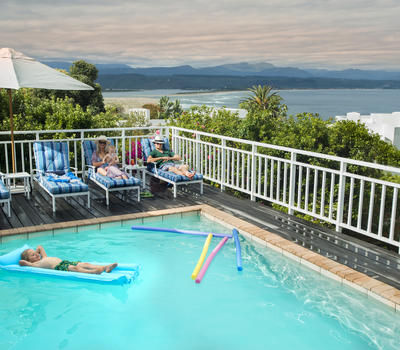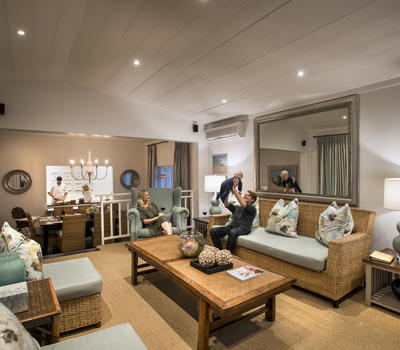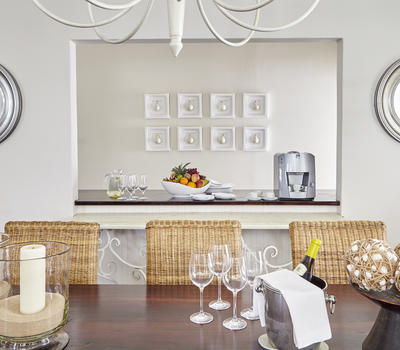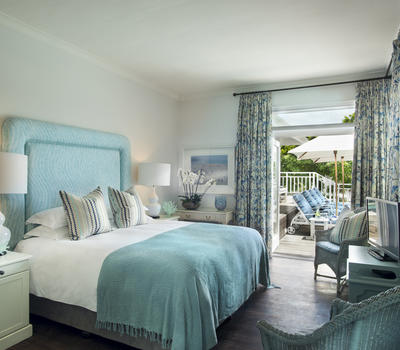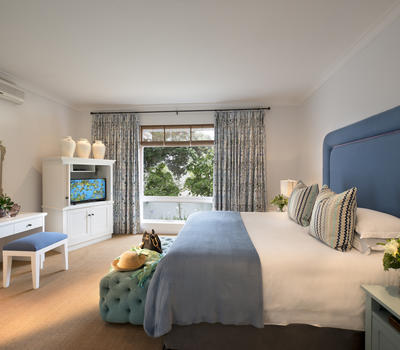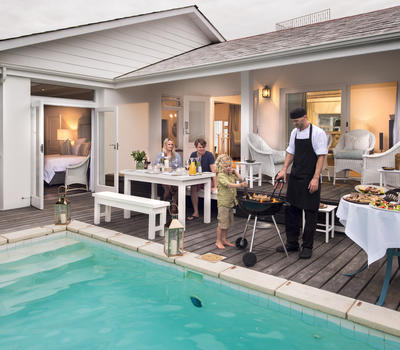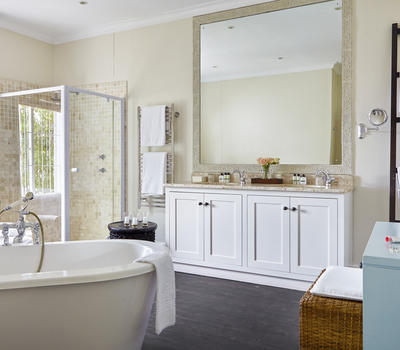 Overlooking the scenic Plettenberg Bay, guests of The Lookout Villa can expect to be spoilt in one of the most exclusive addresses in the area. Pods of whales and dolphins, darting seagulls and ocean views can all be enjoyed from this special accommodation option at The Plettenberg.
This 190m2, three-bedroom villa is an ideal option for families, with its open-plan lounge and dining area. A well-stocked galley kitchen, private swimming pool and garden, as well as flat-screen televisions and DVD players, satellite TV channels and Wi-Fi throughout, are all standard here. All of the bedrooms have en-suite bathrooms.
Maximum two people per room. Rates for The Lookout Villa start at R 20 350.00 per unit.
Show More
Show Less