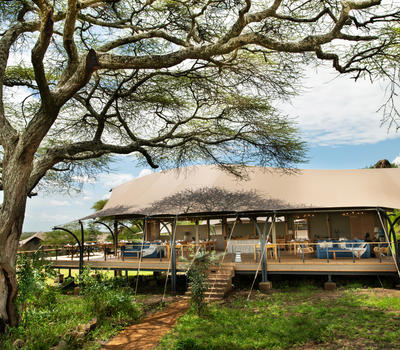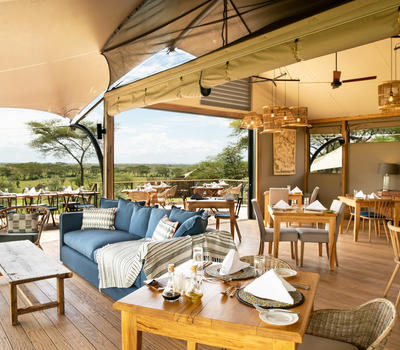 Nanyukie Main Dining Area
Our separate spacious dining room allows guests to enjoy their meals whilst enjoying uninterrupted views of the Serengeti plains stretched out in-front of them. The layout is individual dining with an a la carte menu. If you have any dietary requirements let us know and the chefs will whip up some specials.
Show More
Show Less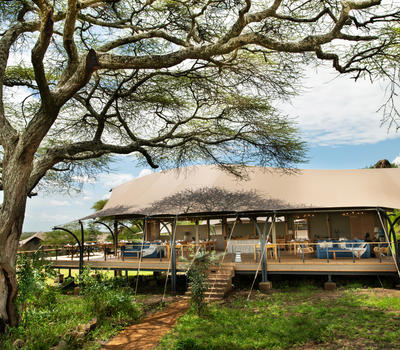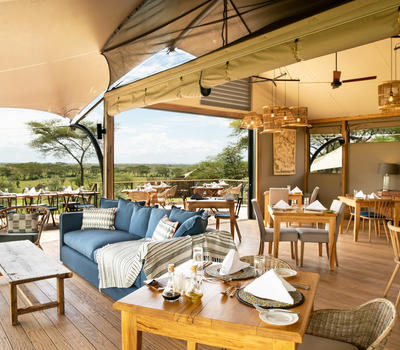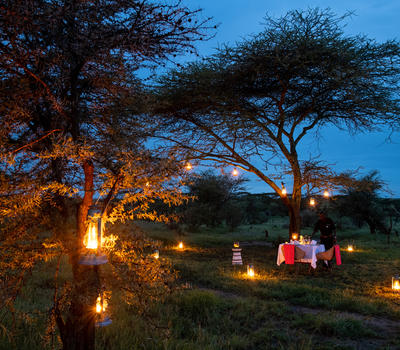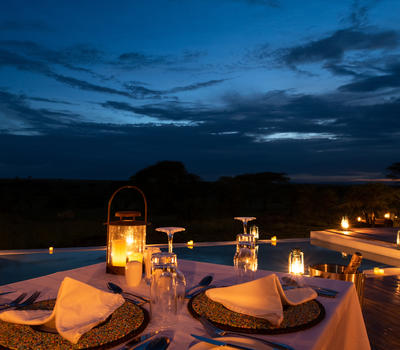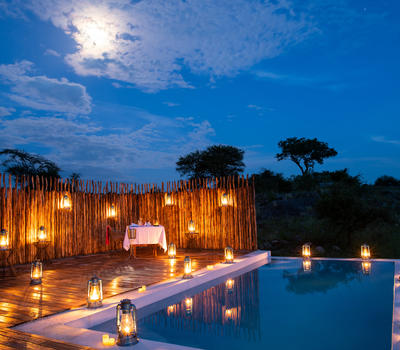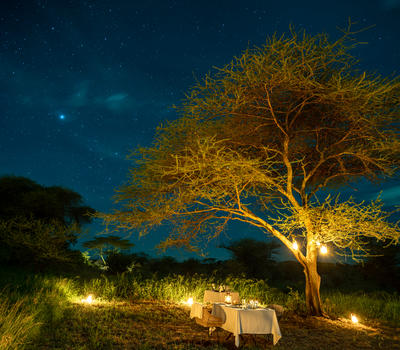 Nothing beats meals taken outside under star lit skies. Weather permitting, dining outside in the shade for lunch or under the stars for dinner whilst listening to the African sounds is something quiet spectacular and one not to be missed.
Show More
Show Less