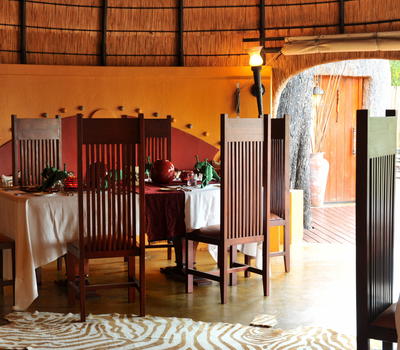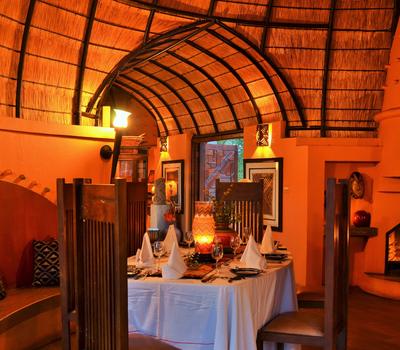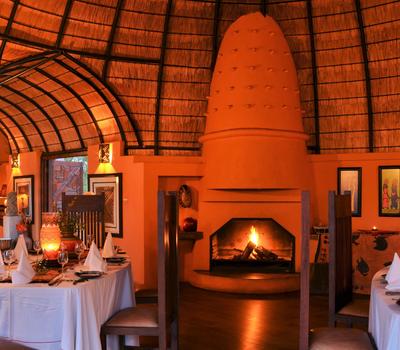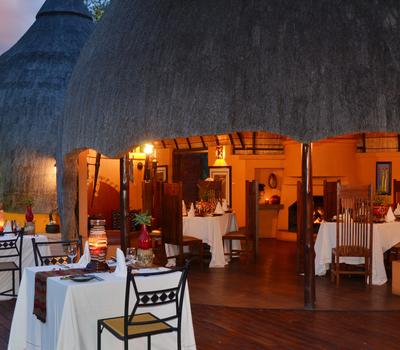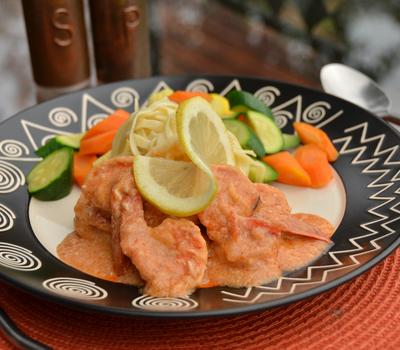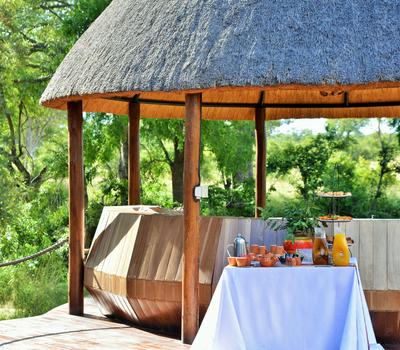 Your rewards for a hard day's safari are the delicious dishes created by Hoyo Hoyo Safari Lodge's talented chef.
Homemade baked goods, light salads and local specialties such as beetroot salad and ostrich steak are served in relaxed surroundings; the sounds of the bush providing all the accompaniment you need for a memorable dining experience.
Enjoy a hearty buffet breakfast with a variety of fruits, nuts, yogurts, bread, pastries, and cheese or opt for a full English breakfast with bacon, sausage, and eggs; freshly squeezed orange juice and strong coffee at the ready after your morning safari.
Lunch is a light, informal affair with a buffet laden with tasty salads and meats. Followed not long after by High Tea with tea or coffee to wash down a delicious selection of cakes and pastries baked freshly at the lodge.
After a rewarding evening's safari, warm yourself around Hoyo Hoyo Safari Lodge's open-air fire and enjoy a magical three-course dinner under the stars. Good wine and good conversation flow while you listen to the enchanting sounds of the surrounding bush coming alive at night.
Show More
Show Less