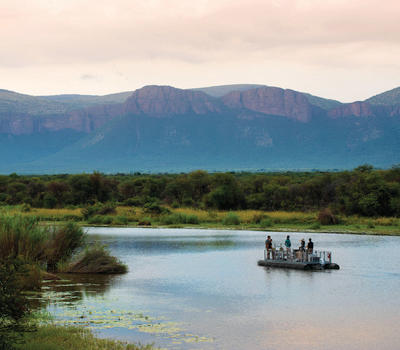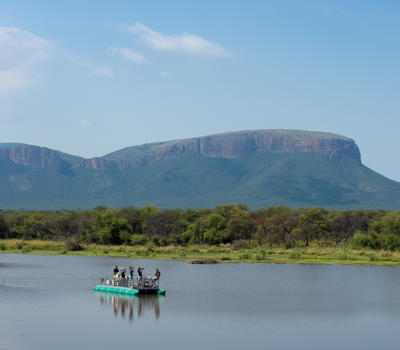 Miss Mara - Matlabas River
Take an unhurried cruise along the Matlabas River on Miss Mara. Nothing tops watching the sun shimmy into a liquid horizon in vivid colour, as you sip on a G 'n T to the splash of a grunting hippo.
The perspective of the bush is quite different when experienced from the water. An excursion on Miss Mara is highly recommended as a unique and highly enjoyable way to immerse yourself in the magnificence of the reserve.
Morning and afternoon cruises are conducted on the Matlabas River, just 20 minutes drive from the Lodge. Delicious refreshments and snacks are provided; from pastries and hot chocolate, to G 'n Ts and Canapés.
One of Marataba's experienced Field Guides will conduct the slow cruise along the river. You can expect to see birdlife a-plenty, hippos in the water, and the many creatures that walk the plains of Marataba along the water's edge.
COST
R200 per person
Show More
Show Less