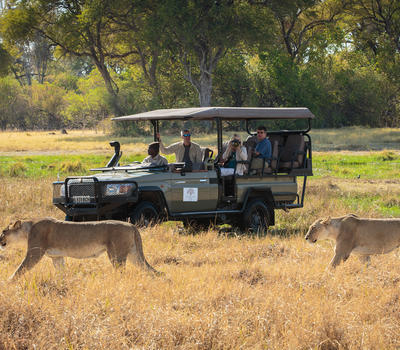 Morning and evening game drives
Game drives – Game drives are conducted in the mornings and afternoon/evenings at camp. They usually last about three hours each and are conducted along the river systems and flood plains around the camp. The wildlife in the area is prolific and chances are good to see some of the larger predators, herds of elephant and buffalo and all the plains animals that occur here. Night drives are conducted in the early evening offering one a chance to see the smaller more nocturnal animals with spotlights.
Show More
Show Less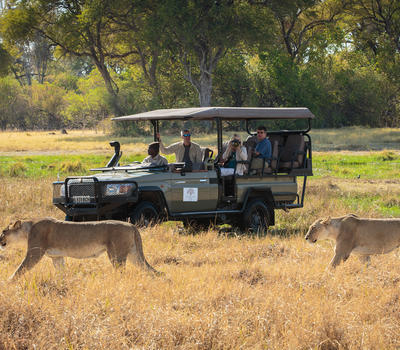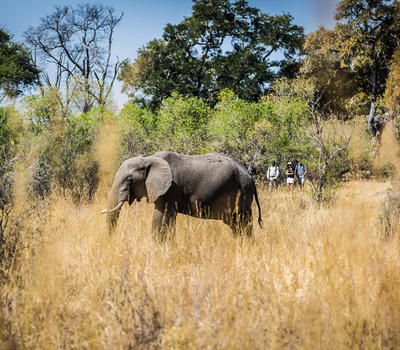 Guide dependent walking safaris
Walking safaris are also conducted generally in the morning with armed guides. The walks are leisurely and time is taken to observe the smaller things in the bush that one normally misses when driving. Walking is weather dependent, or dependent on the condition of the terrain.
Show More
Show Less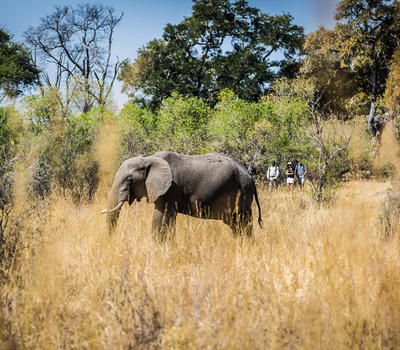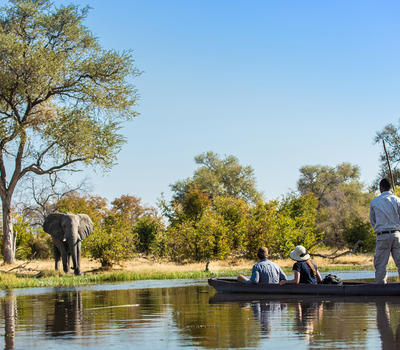 This is a dug out canoe poled by an experienced poler in the shallower waters of the Okavango. It is a great way to see the waterways and is tranquil and quiet. These excursions take place in the mornings or longer day trips can be arranged. Explore the islands around camp and come back rested and rejuvenated.
Year round, water dependent
Show More
Show Less