Sanctuary Kichakani Serengeti Camp (Southern Serengeti)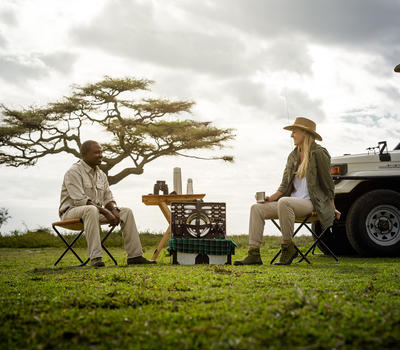 Sanctuary Kichakani Serengeti Camp's three set locations throughout the year are based on the natural migration path offering wildlife viewing from open plains, sweeping grasslands and rocky kopjes. The stars of this seasonal path are wildebeest, zebra, Thomson's gazelles, and the predators that this migratory journey attracts. The Serengeti is known for having the Big Five; cheetahs are a highlight, along with wild dog, giraffe, waterbuck and impala.
Show More
Show Less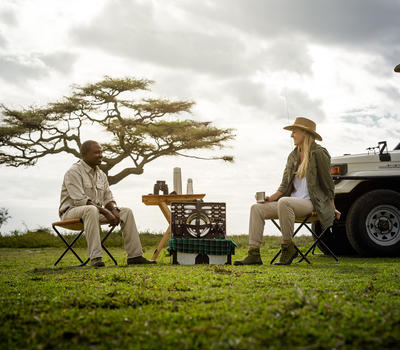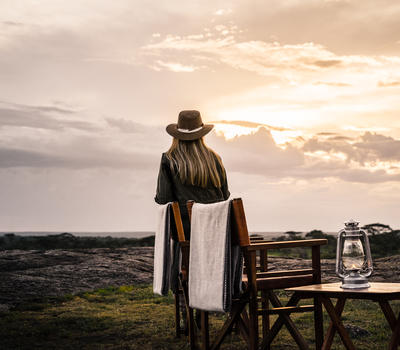 Sundowners are a must on any safari, and the perfect way to end the day and take some time to enjoy the magnificnet sunsets of Africa. Enjoy a refreshing drink or a signature cocktail and scrumptious cocktail snacks as you celebrate the end of the day; all while being surrounded by thousands of wildebeest and zebras.
Show More
Show Less