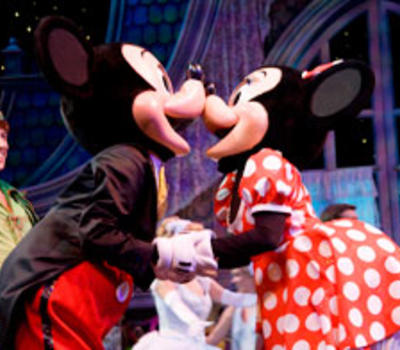 Disney Cruise Line ships boast Broadway-calibre, Disney-themed, song-and-dance spectaculars, starring some of your favourite Disney Characters for the entire family that you simply won't find anywhere else.
Show More
Show Less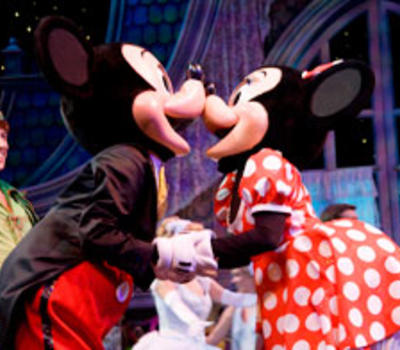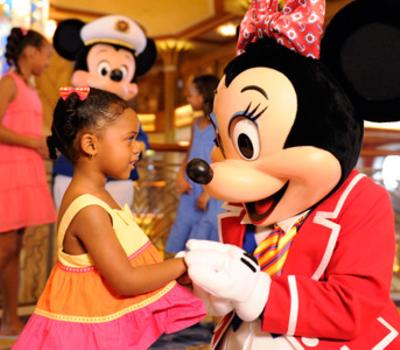 Character Greetings, where kids and adults can meet and greet Disney Characters, occur throughout the Disney Dream, both in designated places and during special surprise appearances.
Share hugs with Snow White and Cinderella. Enjoy a hearty laugh or two with Goofy and Donald Duck. And collect one-of-a-kind autographs from the likes of the lovable, but scheming, chipmunks Chip 'n Dale.
A Disney Cruise Line cruise offers you what no others can—memorable experiences with Disney Characters which may include some of the following - Mickey Mouse, Minnie Mouse, Donald Duck, Goofy, Cinderella, Peter Pan and many more.
Show More
Show Less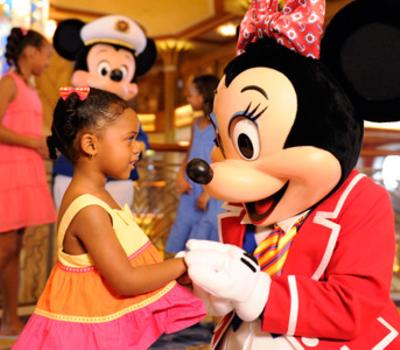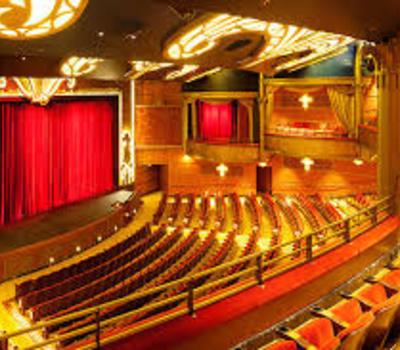 Disney Cruise Line ships include state-of-the art theatre spaces that showcase live shows and first-run films during your cruise.
Offering Broadway-calibre, musical live shows starring some of your favourite Disney Characters in the Walt Disney Theatre, and first-run movies in the Buena Vista Theatre, entertainment on the Disney Dream is sure to delight and inspire everyone in your family.
Show More
Show Less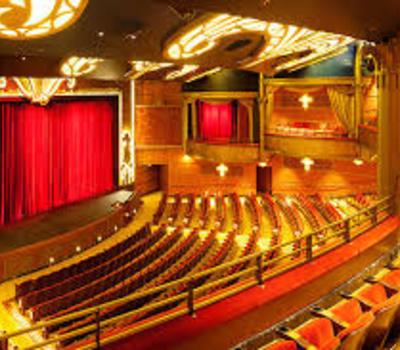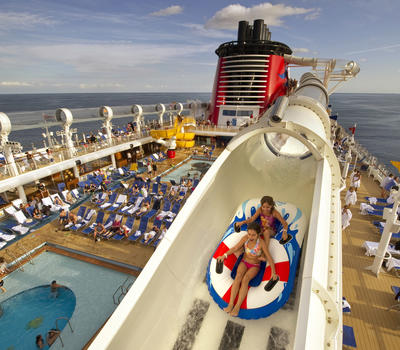 AquaDuck is an exciting 765-foot-long water coaster located at Deck 12, Midship aboard the Disney Dream that transports Guests on an exhilarating journey up, down and around 4 decks, over the side of the ship and through the Forward Funnel.
Show More
Show Less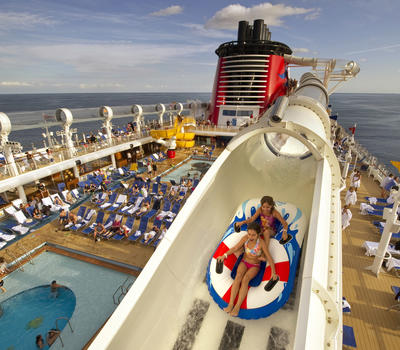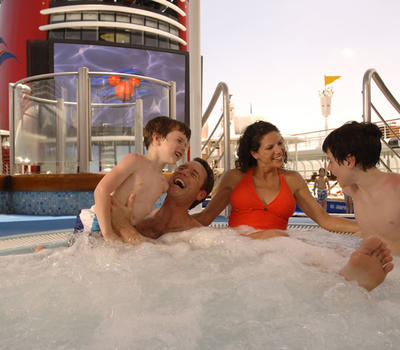 Pools aboard the Disney Dream are terrific places to cool down and relax on sun-kissed afternoons. Disney Cruise Line pools aboard the Disney Dream include 3 themed freshwater pools—one for kids (Mickey's Pool), one for adults (Quiet Cove Pool) and one for families (Donald's Pool).
Show More
Show Less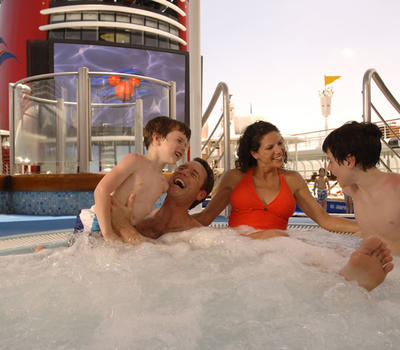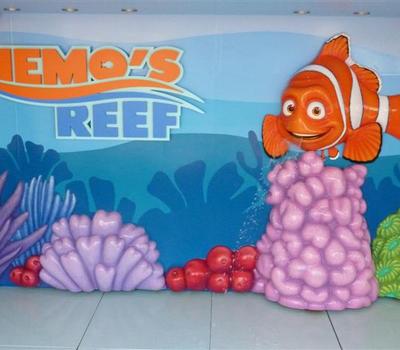 Nemo's Reef on the Disney Dream is a whimsical water play area designed for children 8 years of age and younger, and is where they can splash around, cool off and make new friends with other kids their own age. It is located on Deck 11, Midship, adjacent to Mickey's Pool.
Featuring fountains, bubblers and pop jets, this fun-filled splash deck stars some of your favourite characters from the hit Disney•Pixar movie, Finding Nemo.
Show More
Show Less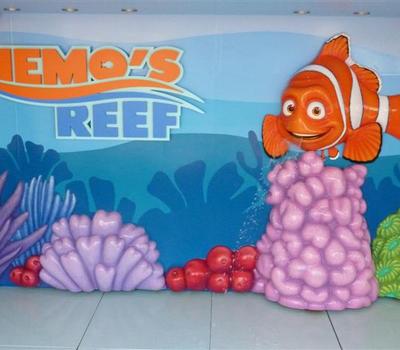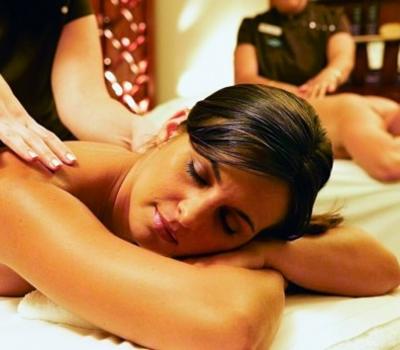 Senses Spa & Salon offers therapeutic and beautifying personal care services for men and women in an impressive onboard retreat, spanning Decks 11 and 12, Forward of the Disney Dream. Boasting the ultimate in tranquility, this immaculate setting offers Spa treatments, Salon services, a Barber shop and Luxurious Spa Villas.
*Please note tthat the Senses Spa & Salon is reserved for Guests 18 years of age and older. Charges of salon and spa services are not included with the price of the cruise.
Show More
Show Less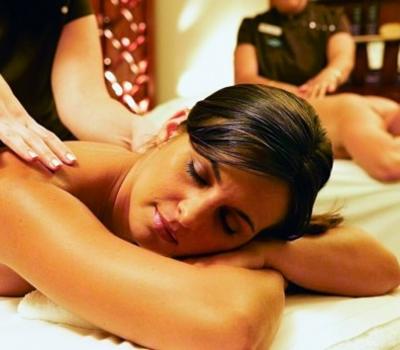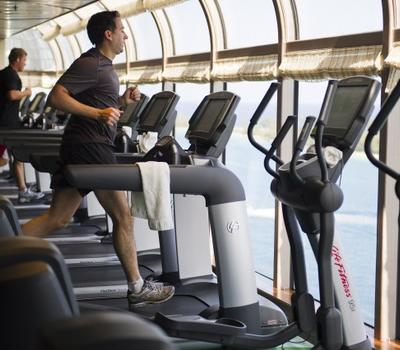 The Disney Cruise Line Fitness Centre is an expansive exercise facility with a breathtaking ocean view, located on Deck 11, Forward of the Disney Dream. Located between the Salon and Rainforest room, you can make the most of the state-of-the-art cardiovascular equipment and weight machines, as well as numerous classes and seminars offering aerobics, yoga and Pilates instruction.
*Please note that Guests are required to be 18 years of age or older to use the facilities. Proper attire and athletic shoes must be worn.
Show More
Show Less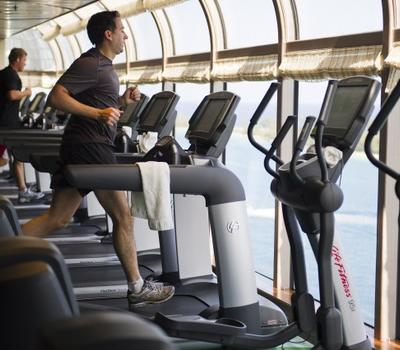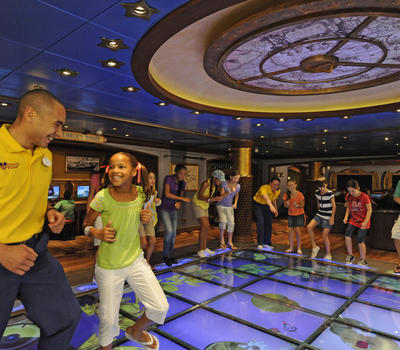 Youth Clubs fulfill the recreational needs of younger Guests. Disney Cruise Line provides a plethora of unique Disney-themed kids clubs, areas and immersive interactive programmes and activities designed to allow your child's imagination to soar aboard the Disney Dream.
Kids clubs, activity centres for tweens and teens, and a multitiude of wondrously themed immersive spaces can be found throughout the ship.
It's A Small World Nursery (ages 3 months to 3 years), Edge (ages 11 to 14), Vibe (ages 14 to17).
As well as; the Disney's Oceaneer Club (where kids can dress up as their favourite princess or hero, play computer games and enjoy a vast array of supervised themed activities), Disney's Oceaneer Lab (where children can partake in immersive games, use computers and enjoy a wide variety of supervised themed activities), D Lounge (a family club and lounge) and Arr-cade (featuring the newest videogames).
Show More
Show Less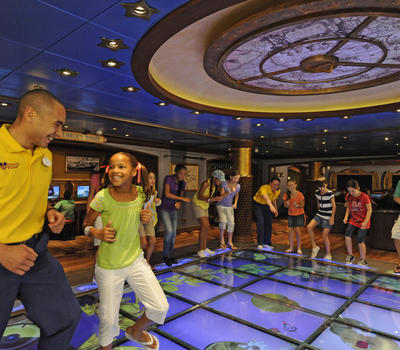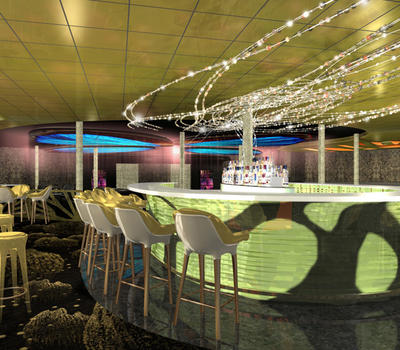 Nightclubs & Lounges on the Disney Dream fill the nights at sea with live music, dancing and socialising. Disney Cruise Line nightclubs and lounges aboard the Disney Dream are wondrously themed areas where adults and kids can dance, enjoy live music and participate in games and activities.
The District is the ship's adults-only entertainment area, home to 5 distinct lounges and nightclubs.
Show More
Show Less