Fairlawns Boutique Hotel & Spa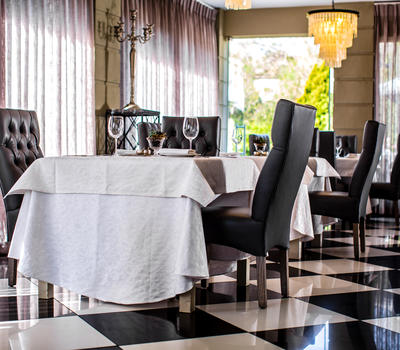 Amuse-Bouche Food and Wine
Dining at the Fairlawns is designed to be elegantly smart casual. The candlelit tables and soft music give an enchantingly intimate and romantic atmosphere to the Italian influenced décor of the terrace restaurant. The finer details like beautiful linen, crockery and silver cutlery are however, an integral part of the experience. Amuse Bouche boasts an exquisite menu, paired with our Diamond Award Winning wine list
Show More
Show Less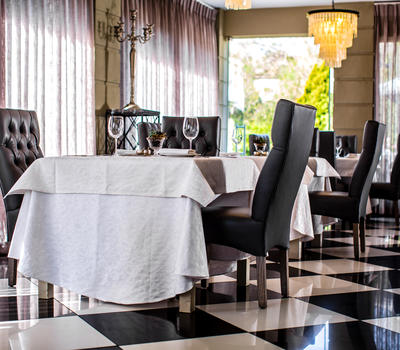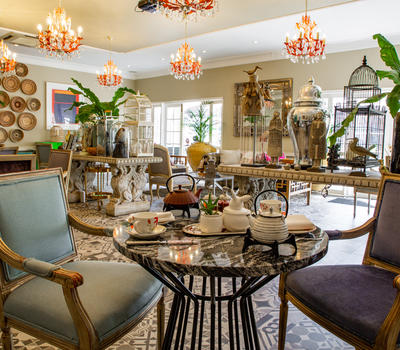 Manor House Bistro features more casual, al fresco dining, in a contemporary setting that caters to eclectic tastes.
The restaurant is elegant, yet still homely and welcoming, and features some of your favourite café style meals. Not to mention the Strawberry Daiquiri tea trolley serving decadent sweet treats.
Partake in a classic, with morning and afternoon tea served daily. You can also indulge in Champagne or sparkling wine served by the glass.
Show More
Show Less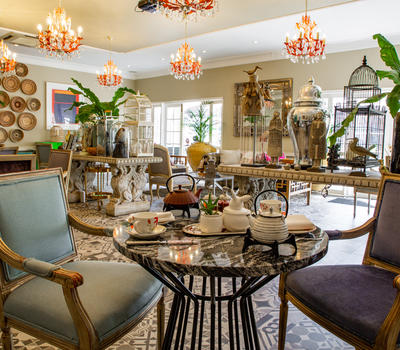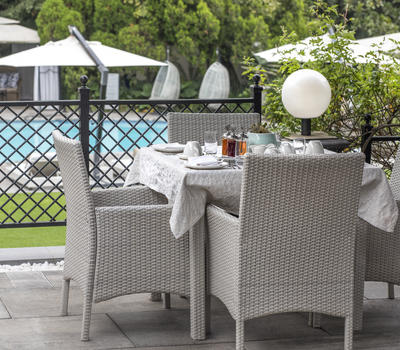 Experience a haven of tranquility as you overlook lush rolling lawns from the Terrace while enjoying your meal or sun downer.
Show More
Show Less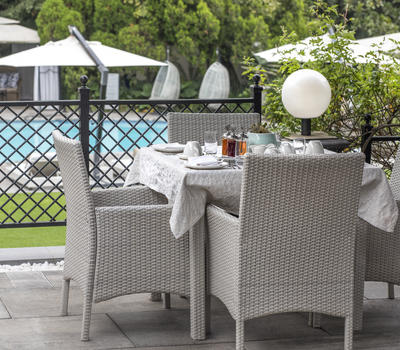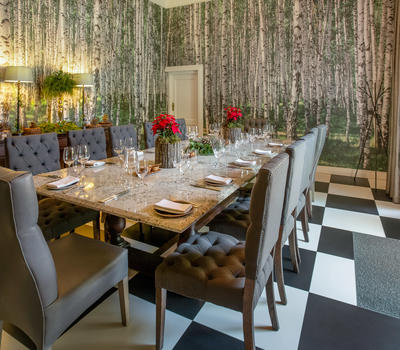 "Into the Woods" Private Dining Room
Into the Woods', our private dining area, offers a memorable experience for up to 12 guests under a chandelier in a recreation of a Birchwood forest environment.
Show More
Show Less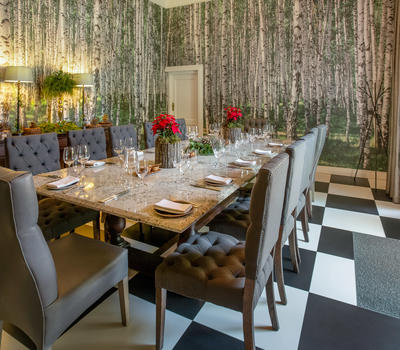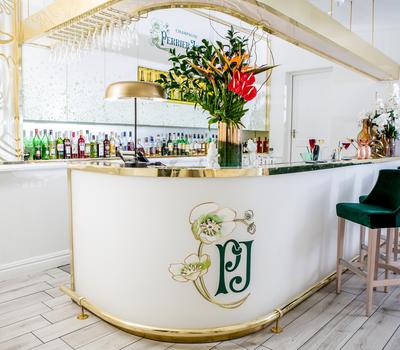 Muse Champagne Room & Courtyard
The latest addition to Fairlawns Boutique Hotel and Spa. Brought to you in collaboration with French Champagne house, Perrier-Jouët, our champagne room and adjoining Courtyard is a sumptuous mix of things elegant and contemporary, using nature as its source of inspiration. The adjoining Courtyard is the perfect place for late afternoon sundowners. You can listen to the birdsong of the garden while experiencing an African sunset.
MUSE offers an eclectic range of designer cocktails, as well as a signature Casse-Croûte menu.
Show More
Show Less