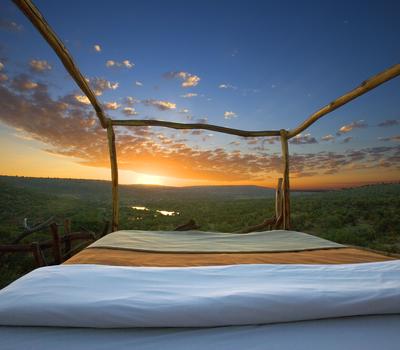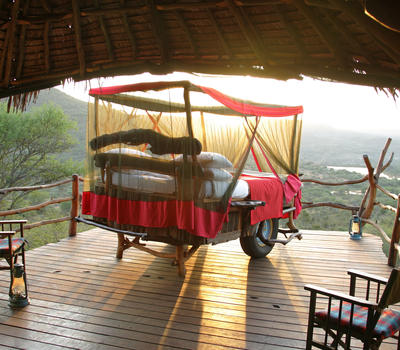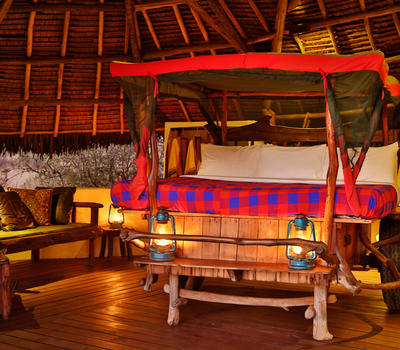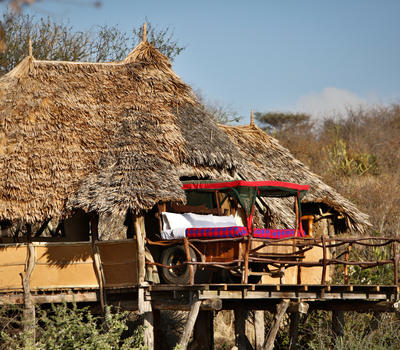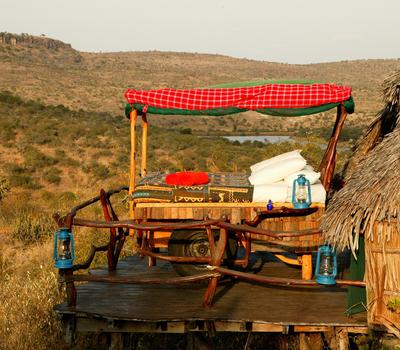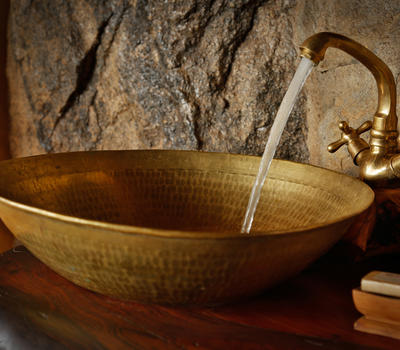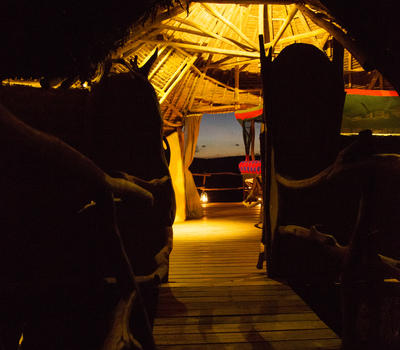 Elewana Loisaba Star Beds has 3 ensuite Double Star Bed Platforms. Each comprises a main area with wardrobe, seating area and safe which sits under a thatch roof. A large balcony extends out, and the Star Bed can either sit under the thatched roof of the accommodation, or be wheeled out to rest under the night sky.
Each ensuite room is distinctively designed around the natural features of the hill. A bathroom with solar-heated hot shower and flush toilet has a unique layout in each room.
Show More
Show Less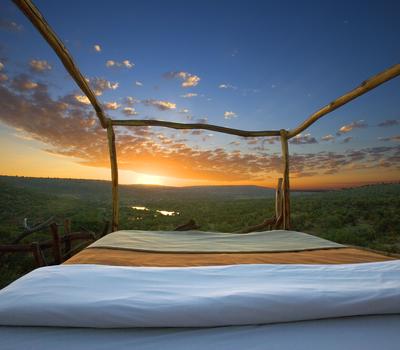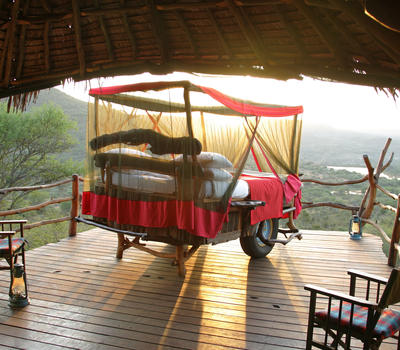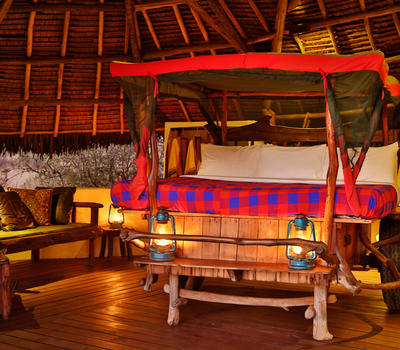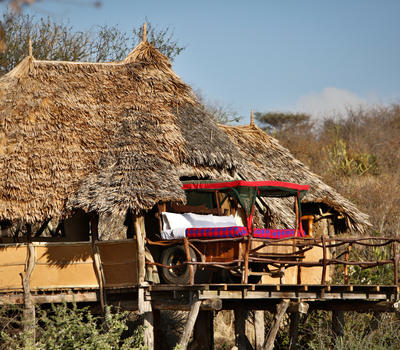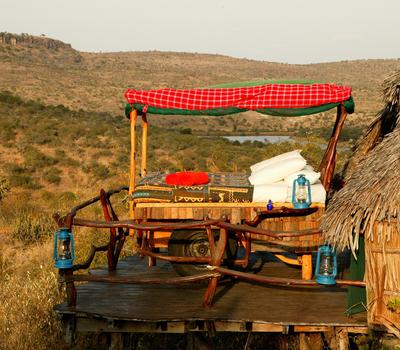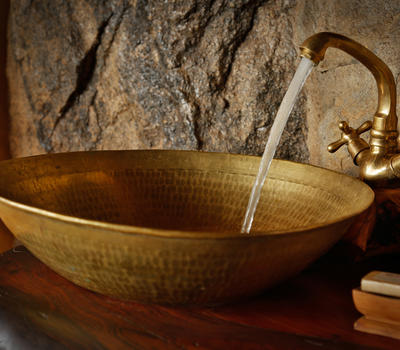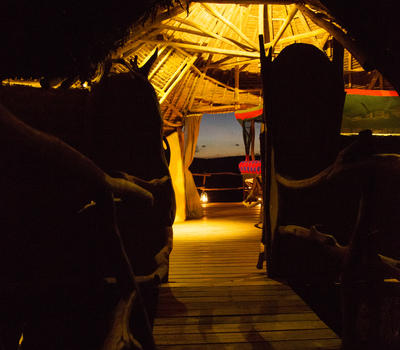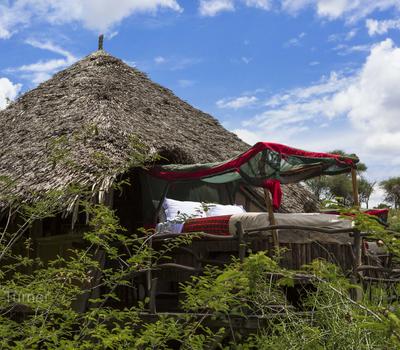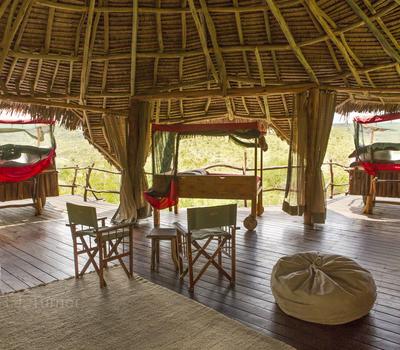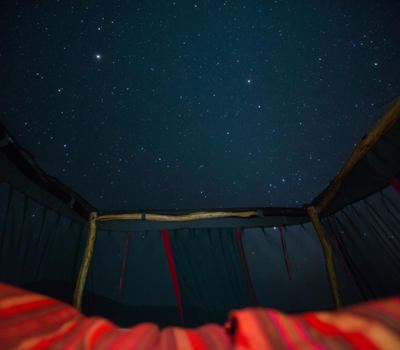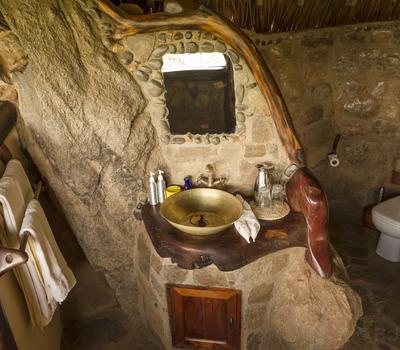 The ensuite Family Star Bed platform has two double beds pushed out onto two separate platforms extending from the room. The arrangement is suitable for families with young children.
Show More
Show Less