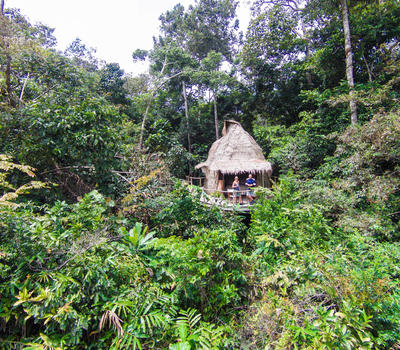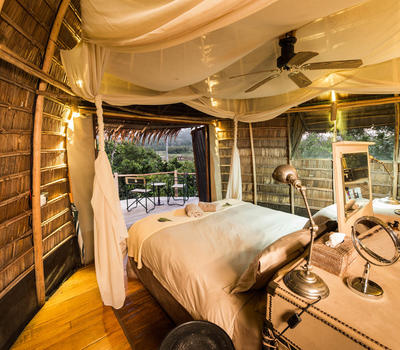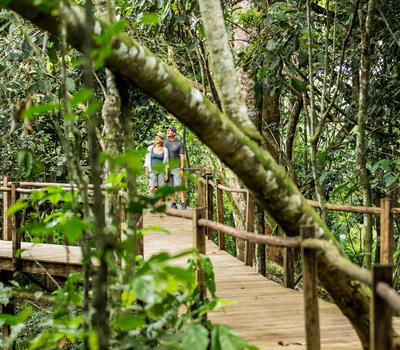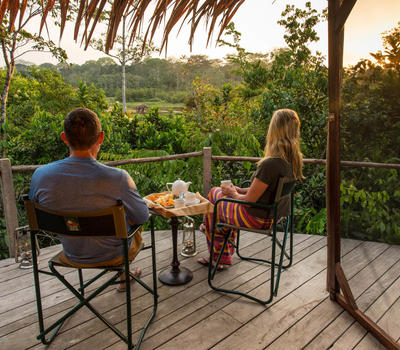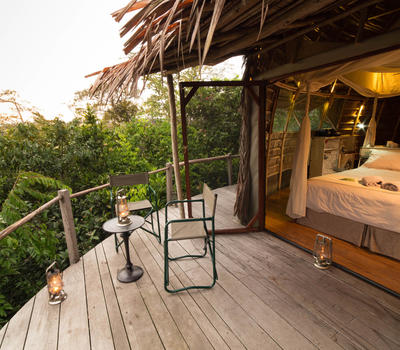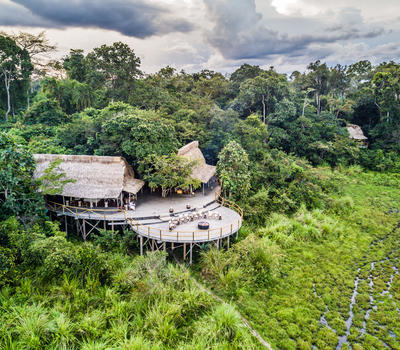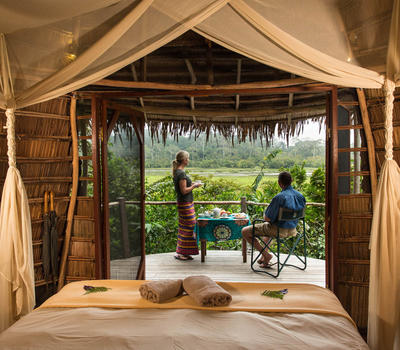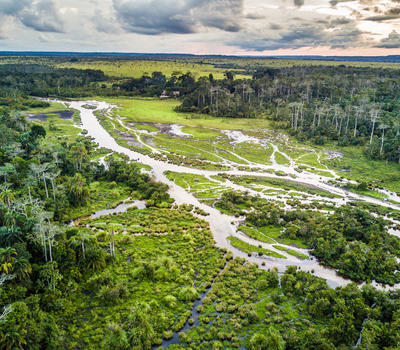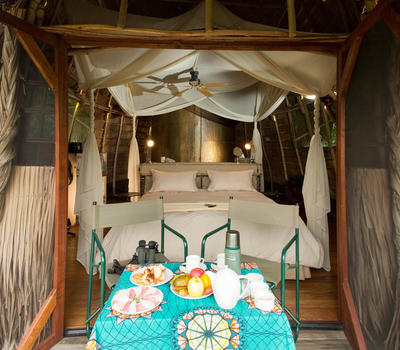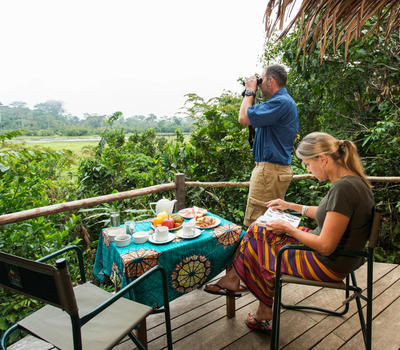 Lango Camp's six guest chalets have been strategically placed on the edge of Lango Baï with views out onto the open baï, one of the most arresting views of any camp in Africa. The rooms are constructed from natural materials such as locally woven raffia palm panels and stand on stilts above the ground. Complete with mosquito nets and en-suite bathrooms with hot shower and flush toilet, the chalets boast an elevated 360° wraparound walkway with views of the forest and sprawling baï.
• Rooms are raised 3-4 meters above the ground.
• Each room has a 360 degree wraparound viewing walkway.
• En-suite bathroom with shower.
• Flush toilet.
• Mosquito net.
• Environmentally friendly soaps and shampoos are supplied in each room.
• Fans and power points.
Show More
Show Less