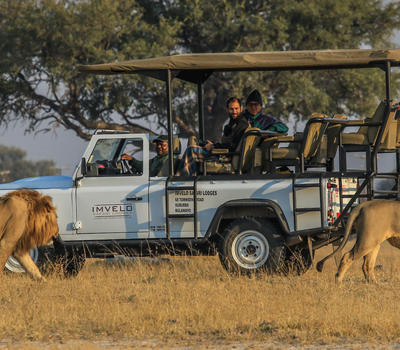 • Traditional open safari vehicles driven by licensed experienced guides
• Morning drives with tea, coffee and biscuits and afternoon drives with drinks and cooked snacks
• Land Cruisers seat up to 9 guests and Land Rovers seat up to 7 guests
Show More
Show Less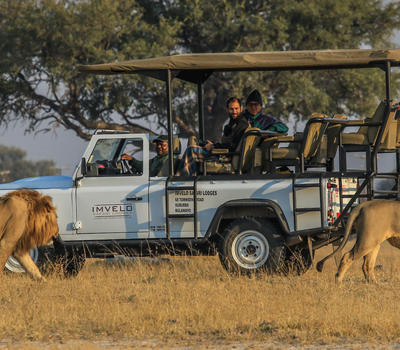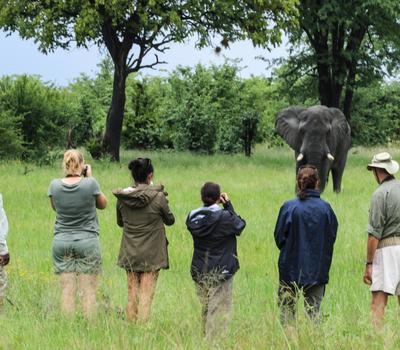 • Conducted by a fully licensed and highly experienced professional guide
• Usually undertaken in the mornings
• Ideal for photography of big game on foot
Show More
Show Less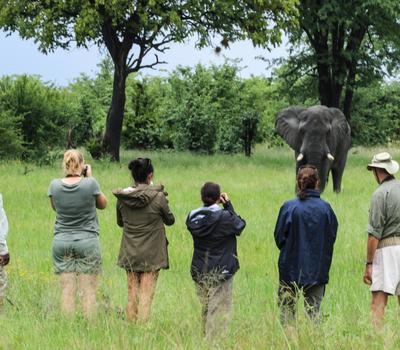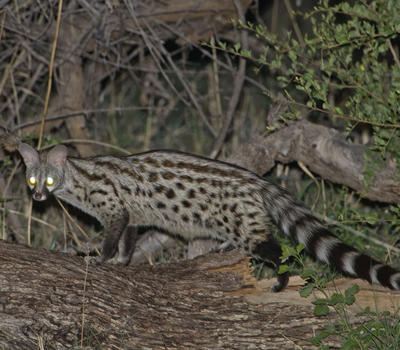 • Night drives within the lodge's private concession to view the array of wildlife, particularly nocturnal
creatures.
• Usually undertaken upon return from the afternoon activity or alternatively after supper, particularly
when lion are heard calling nearby.
Show More
Show Less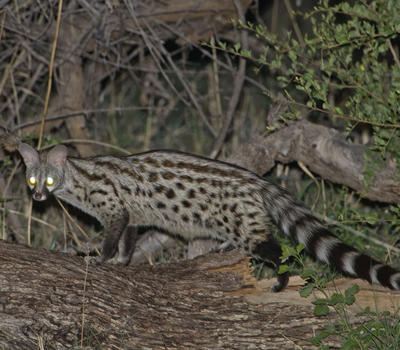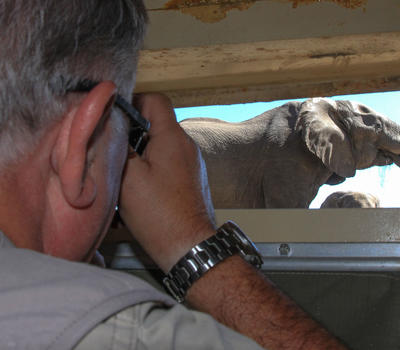 • For the hard core photographers we have game viewing blinds at some of our waterholes ideal for
wildlife photography.
Show More
Show Less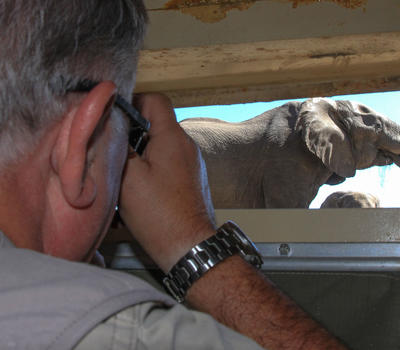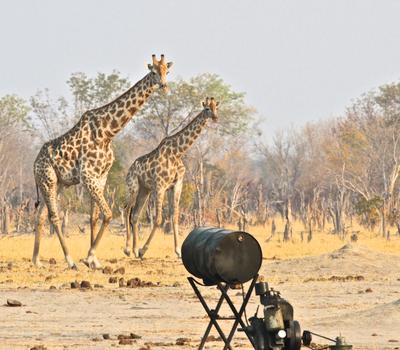 • Imvelo Safari Lodges operate 8 waterholes for the wildlife in this region of the National Park, the
furthest of which is 55 km away. A popular activity is to take an all day trip into the Park to visit the
waterholes to drop off fuel and oil for the motors as well as rations
and supplies for the pump attendants
• A picnic lunch is then enjoyed near one of the waterholes followed by a leisurely game drive back
to lodge in the afternoon.
Show More
Show Less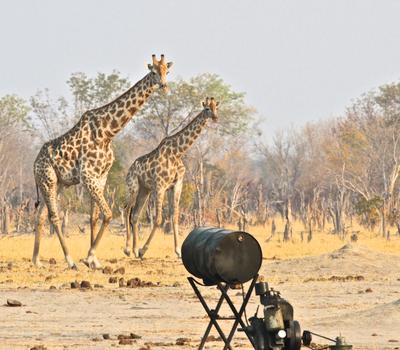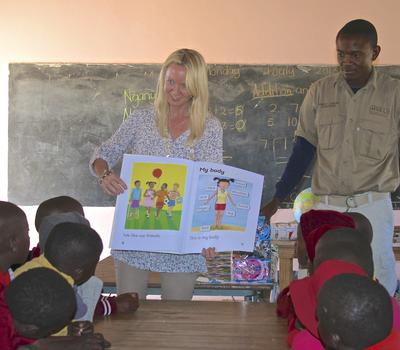 School tours and village visits
• Fifteen minutes drive from the lodge our guests have the opportunity to enjoy a real life look at
village life in rural Matabeleland. A fascinating experience of a variety of typical daily village
activities is followed by a tour of one of the nearby schools conducted by the Headmaster where
guests are given the opportunity to hear traditional songs sung by the children and enjoy a 'class
interaction'.
Show More
Show Less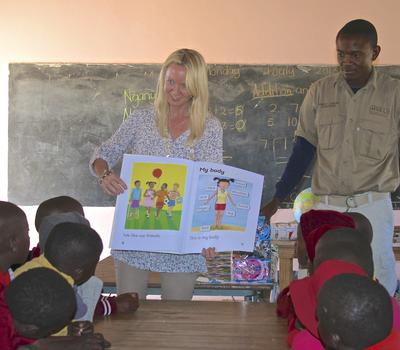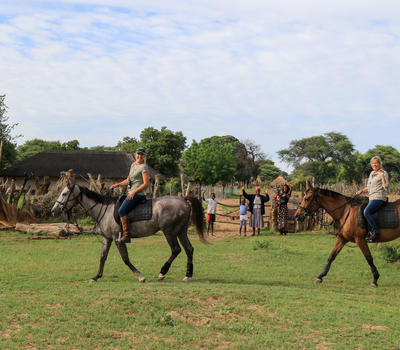 The open grasslands and forest groves of the Ngamo Plains around Camelthorn and Bomani Lodges are among the most scenic areas of Hwange, as well as being home to a variety of wildlife, big and small. The landscape changes dramatically between the cooler dry winters and warm humid summers.
This special scenery is ideal for horse-riding and several activity options have been designed for riders of different experience levels. We have a weight restriction of 90kgs and do not allow children under 16 years of age (children 7 years and above are permitted on the Beginner Bush Experience).

All rides are led by our experienced, qualified guides and trackers. The pace is determined by safety and terrain and is mostly fast walking and trotting. Where possible in open areas we will canter and gallop. We look at our riders' experience and tailor the pace accordingly.
Typically between 2 and 4 guests can join an activity; breaks with refreshments are carefully planned to rest both horse and rider. We offer 1 ride for beginners and 4 rides for intermediate to advanced riders:-
Beginner Bush experience: 1 hour excursion for beginners and novice riders (Children 7 years and above allowed) - RACK $70 per person
Hippo Sunrise: 3 hour excursion for experienced riders - RACK $105 per person
Cultural immersion ride: 5 ½ hour excursion for intermediate riders to a local village to meet the people and experience their daily life - RACK $135 per person
Sundowner ride: 2 hour excursion for intermediate riders - RACK $95 per person
Full day safari ride: 8 hour excursion for experienced riders - RACK $160 per person.
Show More
Show Less