Kalahari Farmhouse Gondwana Collection Namibia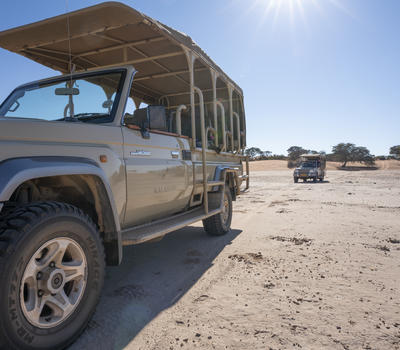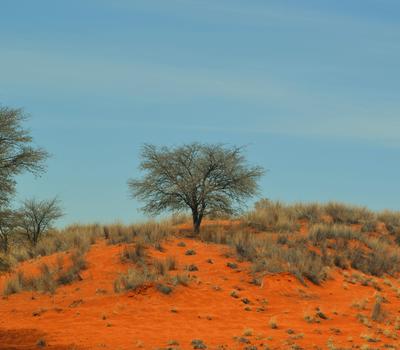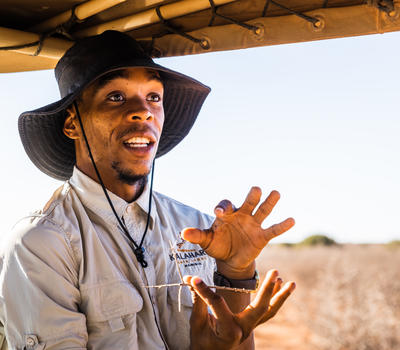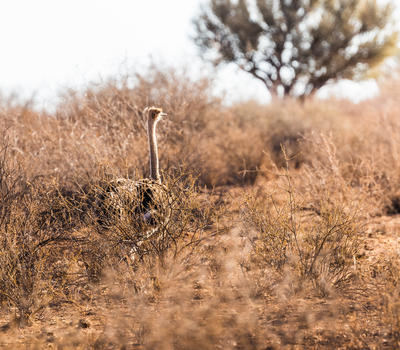 Excursions into the Kalahari
Explore the Gondwana Kalahari Park on the sunset drive and celebrate life atop a red Kalahari dune. Drink in the beauty of the Kalahari where gemsbok flourish and sociable weavers build gargantuan nests atop camelthorn trees. In winter stretch your legs before a long fire next to the fish pond (the old farmhouse swimming hole) where barbel and carp that measure from your elbow to finger tips laze the days and nights away. Step along the trails around the lodge, keeping eyes open for springbok, zebra and wildebeest. And after your meal how about a star walk in the veld nearby?
Show More
Show Less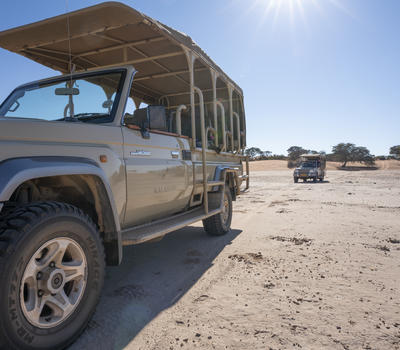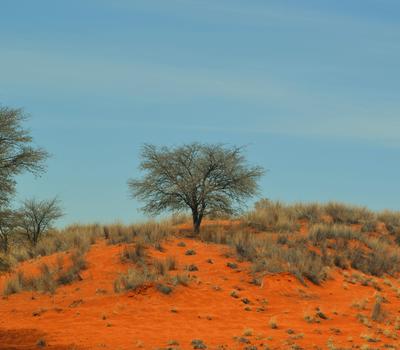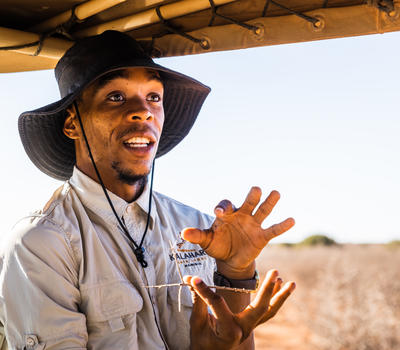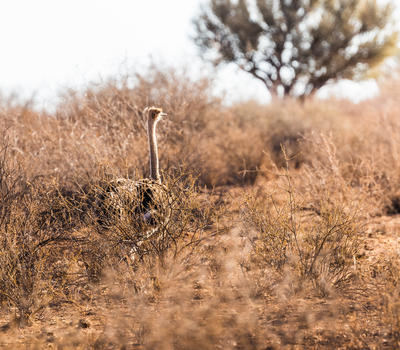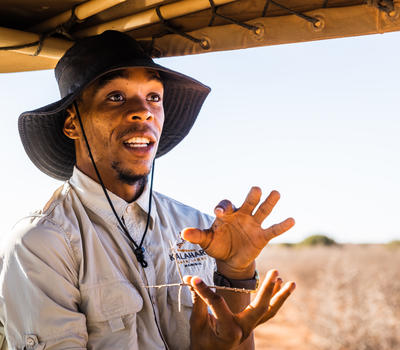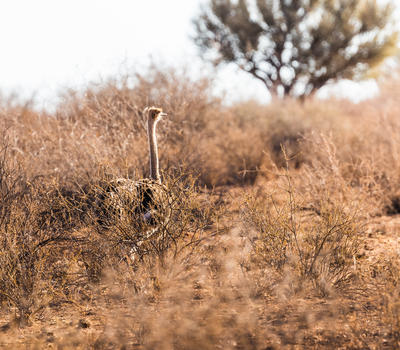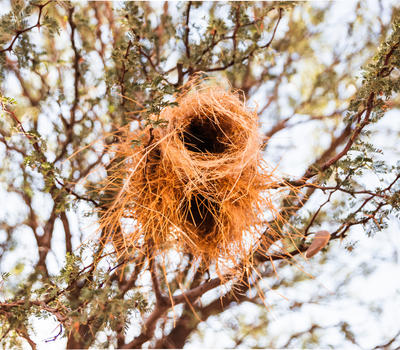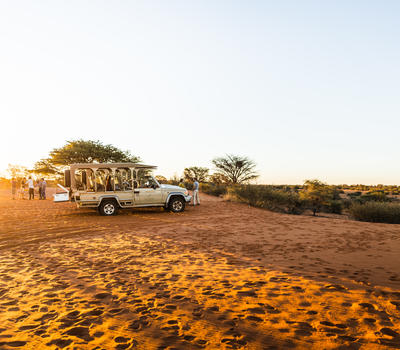 Morning or Sunset Game Drive
These drives are the perfect way to getting acquainted with the Kalahari Desert. The approx. 3 hour morning or sunset drive with scenic views across the Kalahari dunes is something to remember forever.
This activity departs from Kalahari Anib Lodge.
Show More
Show Less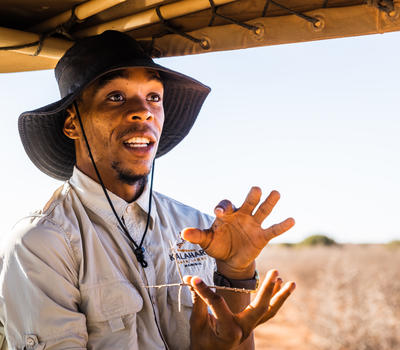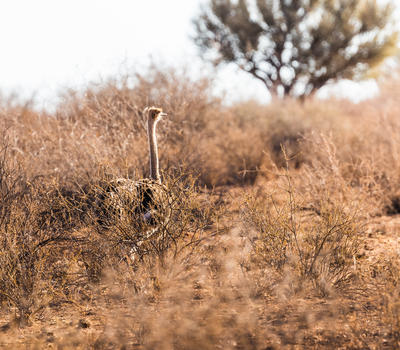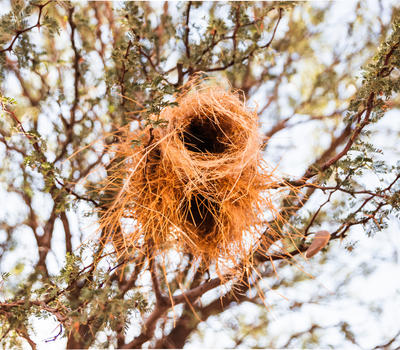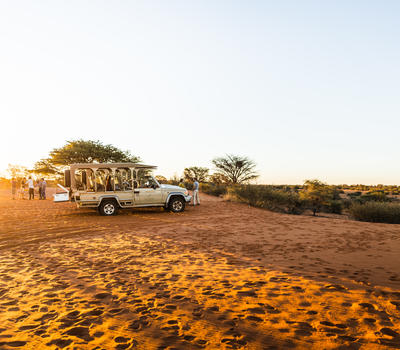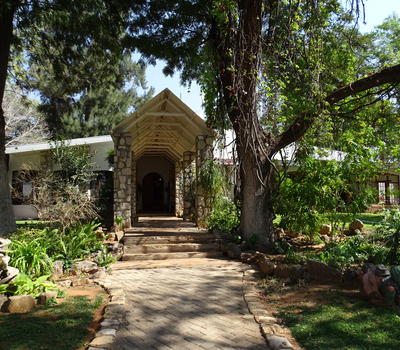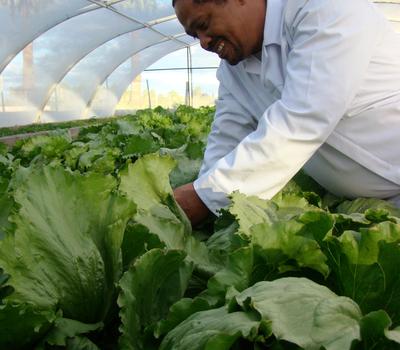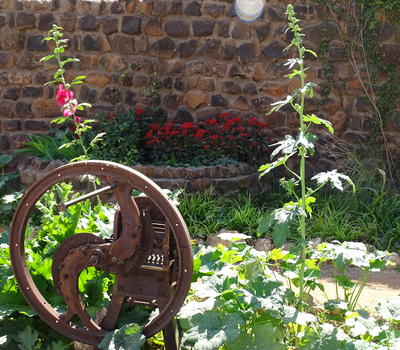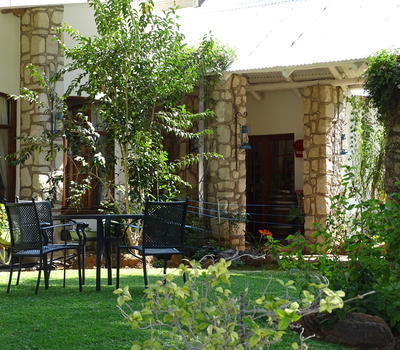 Enjoy a tour through the Farmhouse's lush gardens
Show More
Show Less