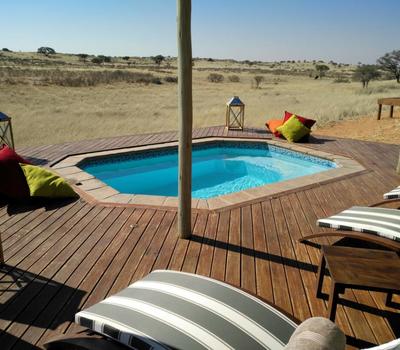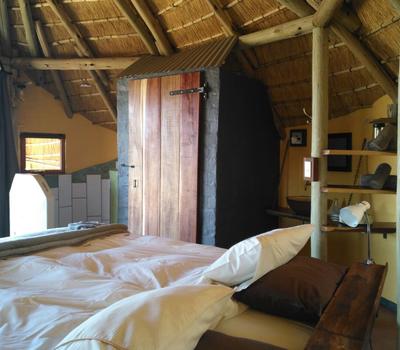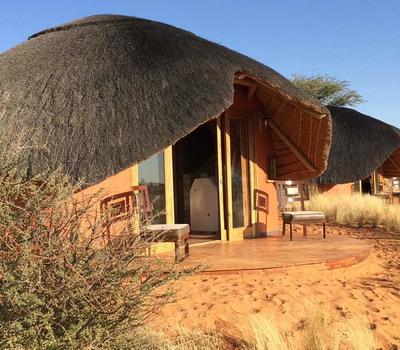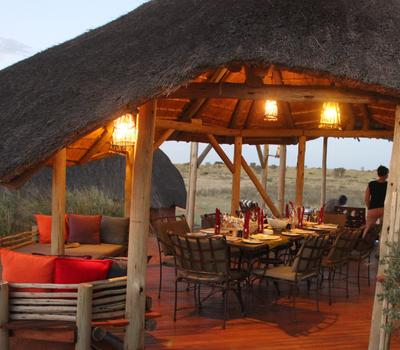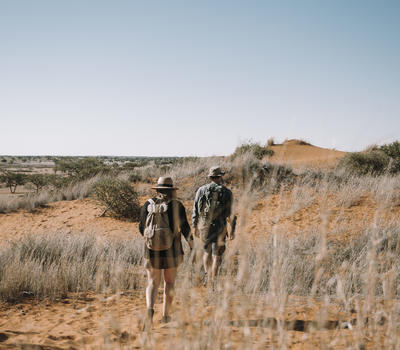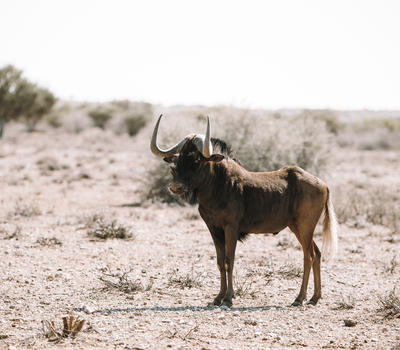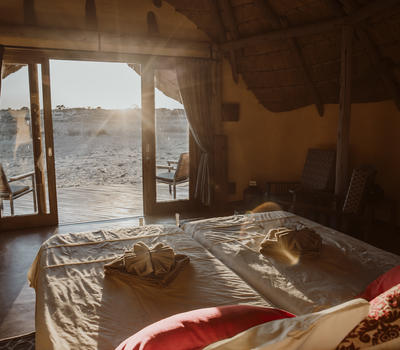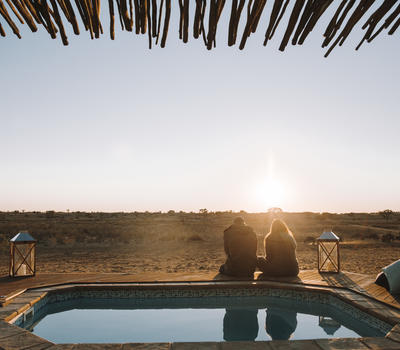 Guided full day hike through the Kalahari with 2 over-nights.
Hiking and spending the night in the vastness of the African savannah offers the most intense nature experience. The red sand dunes and the grass and tree planes of the Kalahari will captivate every traveller. Feel the hot desert wind on your skin. Watch antelope herds in the vast veld or spot giraff es feeding among the trees. Experience the sunset.
Enjoy an African Braai at the campfire on a dune before listening to the sounds of the night, either in a tent or even outside under the starry sky. In the morning, shortly before sunrise, grab a hot cup of coffee and watch gnus and zebras on the water hole before experiencing that magic moment when the sun comes up in glittering gold just behind the dunes. All of a sudden, the temperature turns comfortably warm, the night is over, a new day has begun. Africa. The Trans-Kalahari Walk perfectly combines a comfortable stay at the lodge with exhausting but rewarding physical activities and campfire romanticism in the Kalahari dunes.
Show More
Show Less