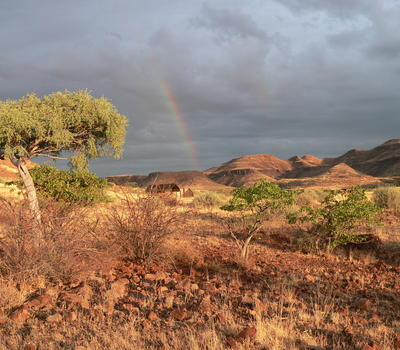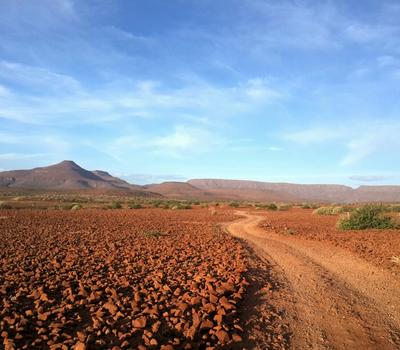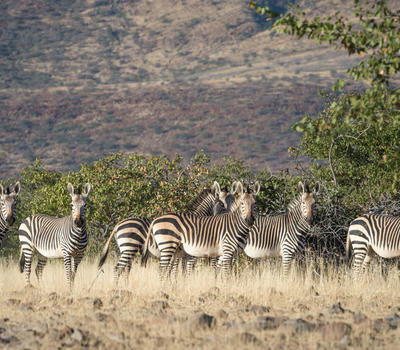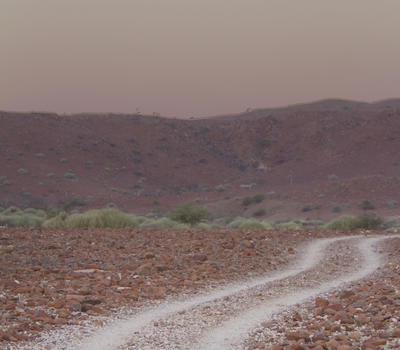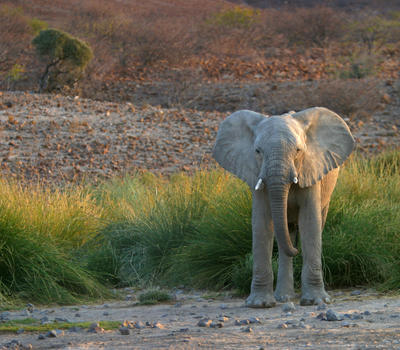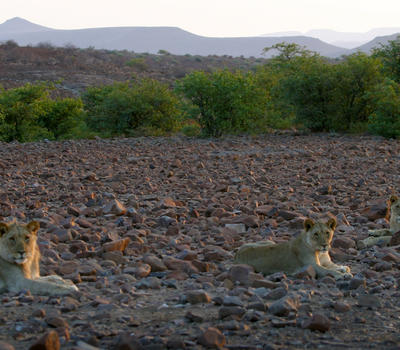 Scenic- & Gameviewing Transfer to the Camp
Arriving guests are met at the pickup point situated at Palmwag Lodge, where secure parking is
provided, and transferred by game viewing vehicle the 18km to the camp. This limits the number of
vehicles using the concession tracks. The transfer usually takes an hour and a half and provides an
introduction to the area and the guide will explain briefly the geology, fauna and flora and some
general details about the concession.
Transfer Pick-up time: 16h00 (Summer & Winter)
Show More
Show Less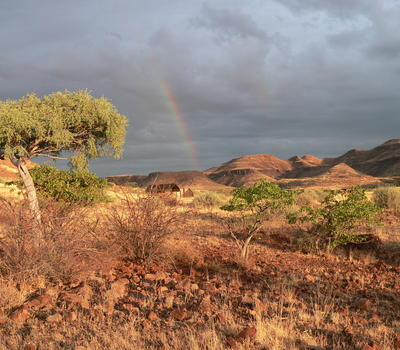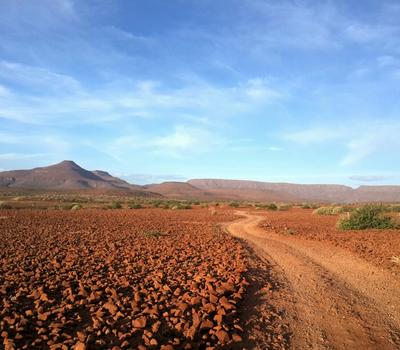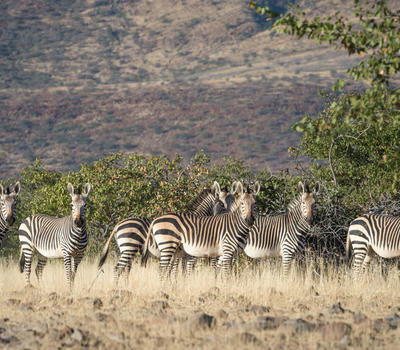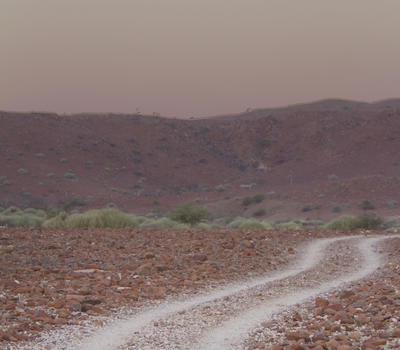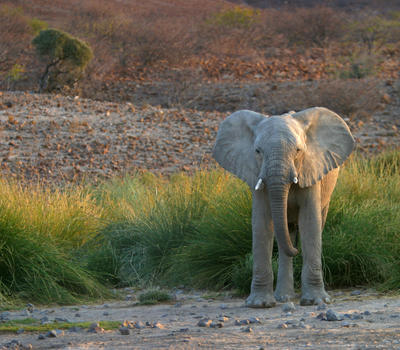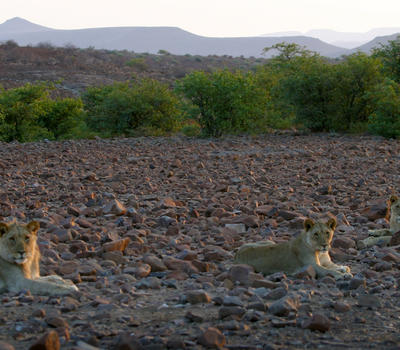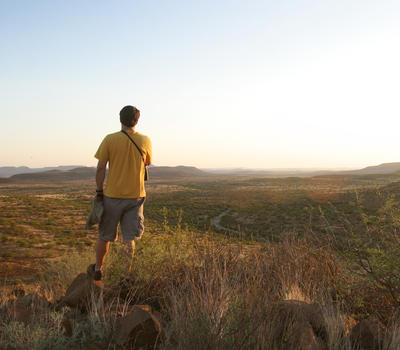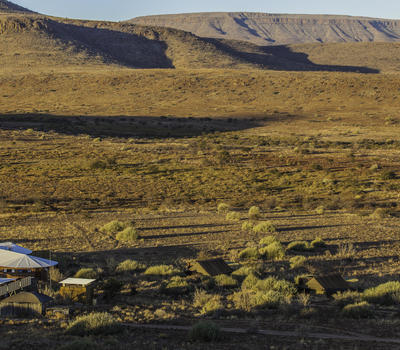 Self-guided Sundowner Walk
A short self-guided 'sundowner walk' is an option in the afternoon after arrival at the camp where guests get the opportunity to walk up a hill behind the camp to get a better idea of the spectacular setting and location of the camp.
Show More
Show Less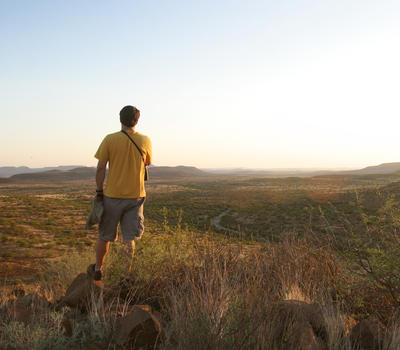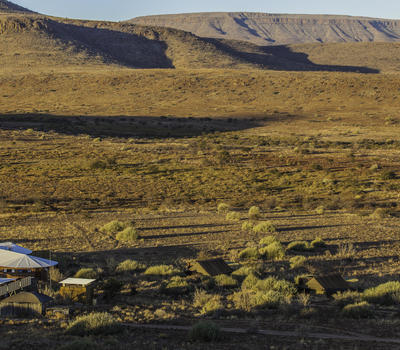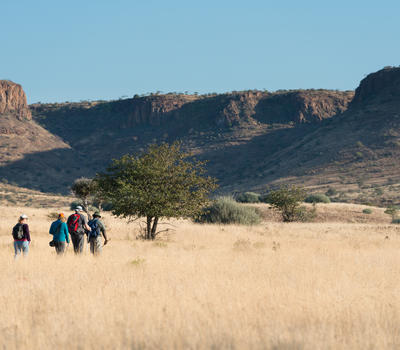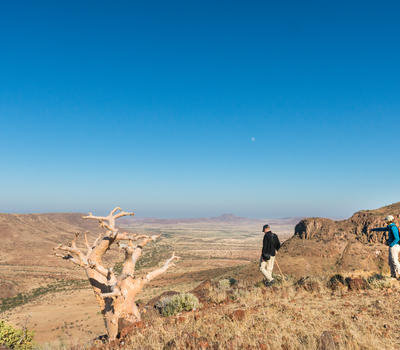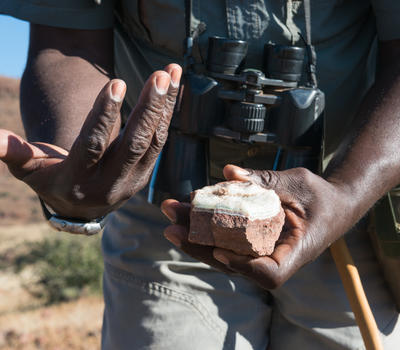 Guided Morning Nature Walk
The morning activity is a guided three to three and a half hour nature walk. The distance is between 4 and 6 km with lots of discussion and interpretation. Conservancies are an important subject with the value of the conservancy to the local communities being explained.
Show More
Show Less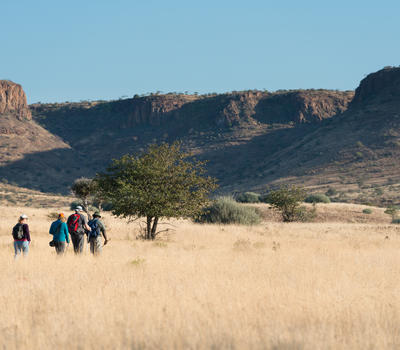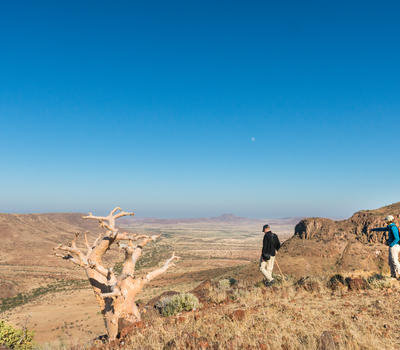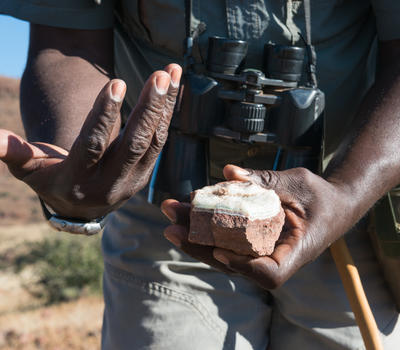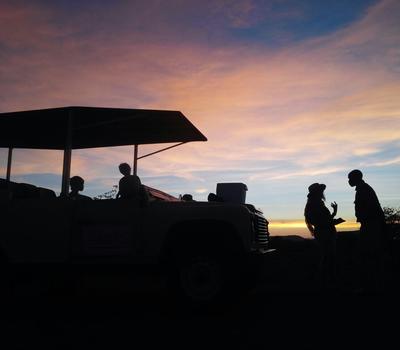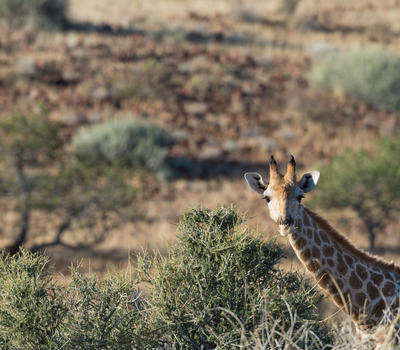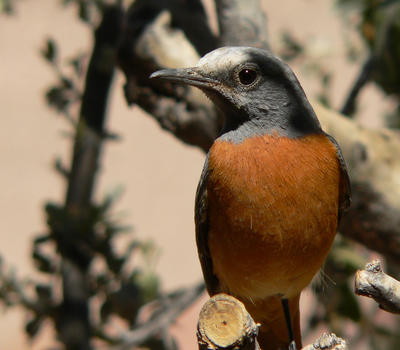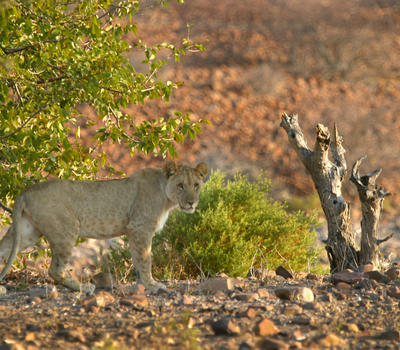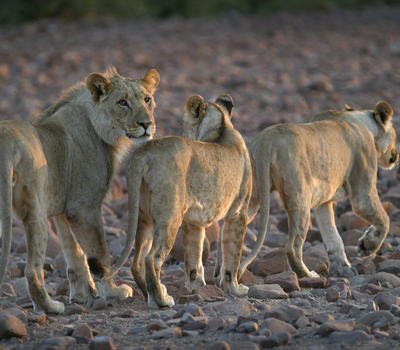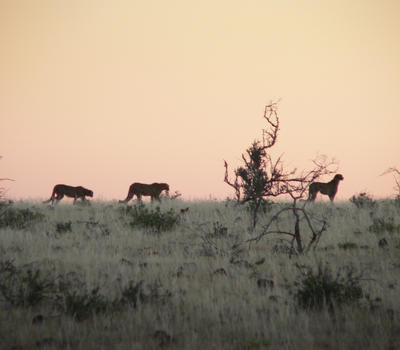 Afternoon Scenic- & Game Drive
The scenic drive in the afternoon allows guests to travel to other parts of the concession and to have a better opportunity to see the wide variety of animals that have adapted to this harsh environment. All activities are accompanied by a guide; vehicles are restricted to the regular tracks and walks follow routine paths.
Show More
Show Less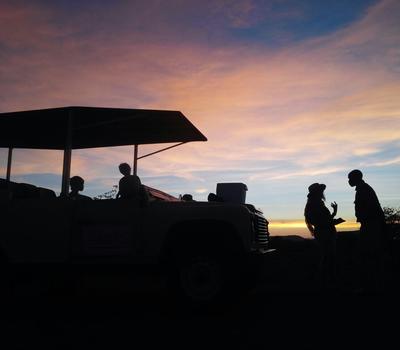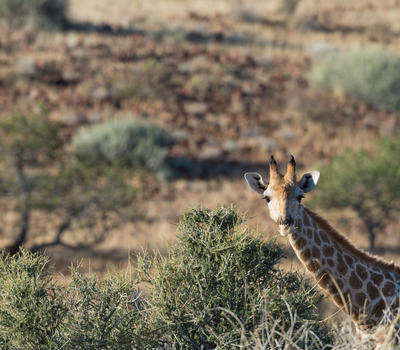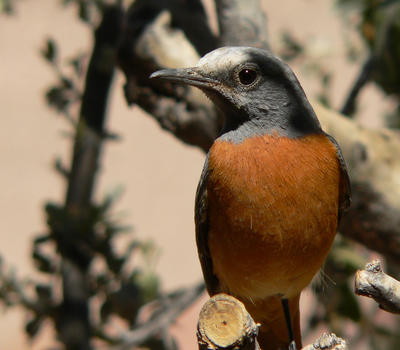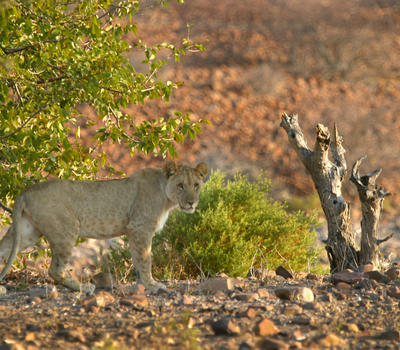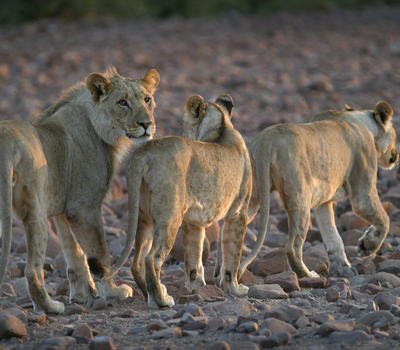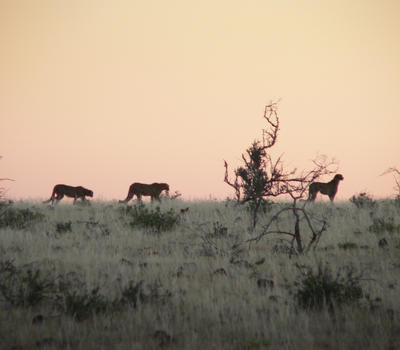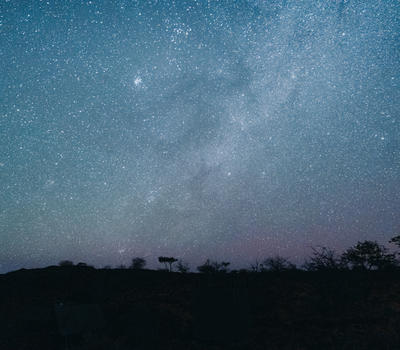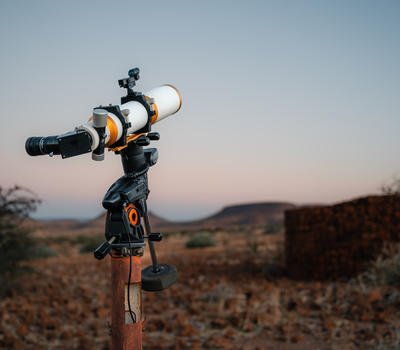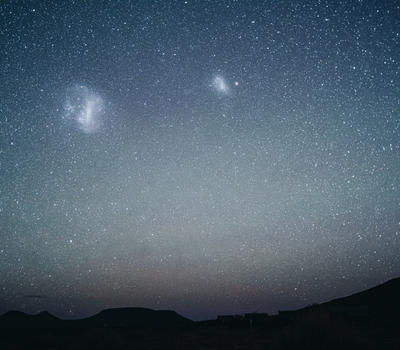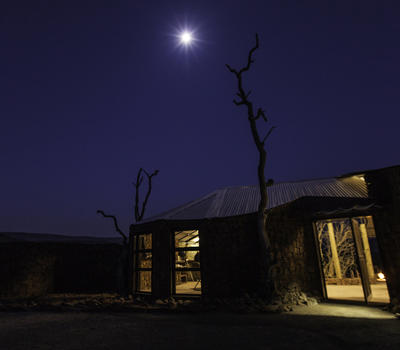 After dinner your hosts, Dennis and Bonnie, will point out some of the more interesting constellations, stars and planets with the aid of a 'star pointer' and a telescope. With minimal light and air pollution in this area, star gazing is a treat to the eye.
Show More
Show Less