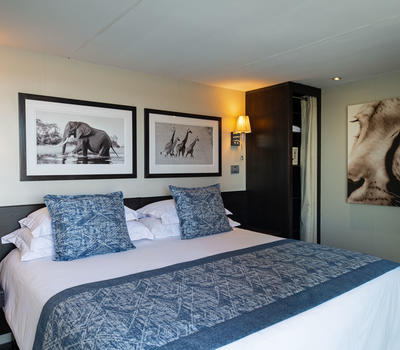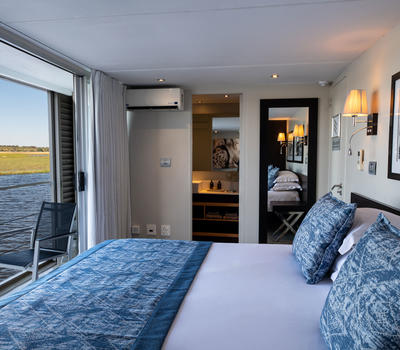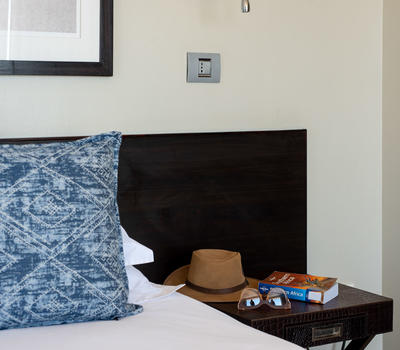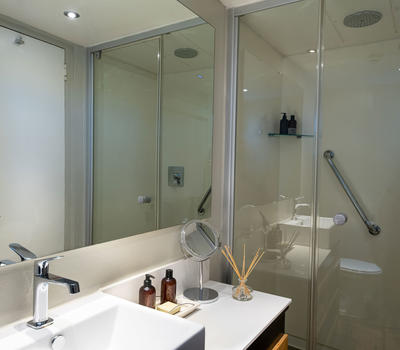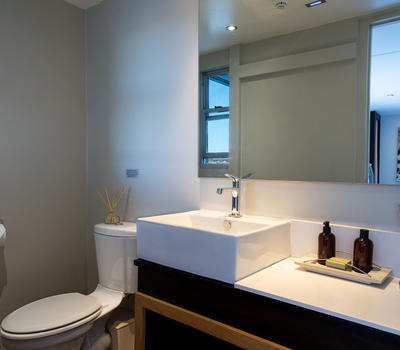 From the moment you step on-board the Zambezi Queen, it becomes apparent that no expense was spared in creating one of the world's most unique river safari experiences. Equipped with 14 tasteful and luxurious suites - ten standard suites and four master suites, all suites come with en-suite bathrooms (shower only) and full length sliding shutters for both privacy and protection from the sun.
Hairdryers, toiletries, gowns and slippers are provided for your comfort, while electronic safes in each room are ideal for storing your valuables. All suites accommodate two adults, and two of the larger standard suites can take a maximum of three adults. Suites can be configured with either one double or two single beds.
Show More
Show Less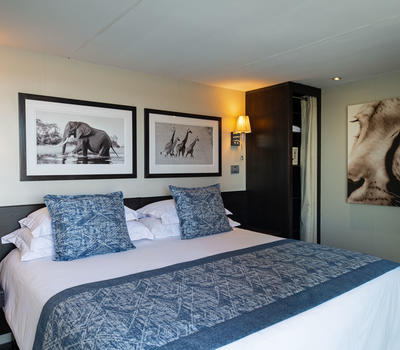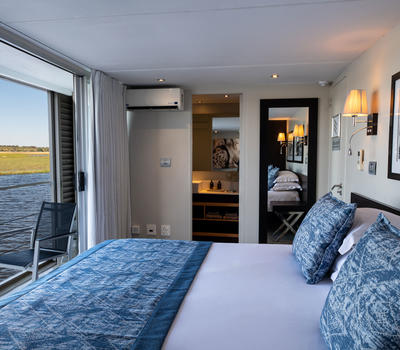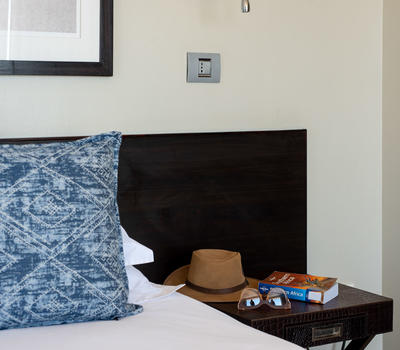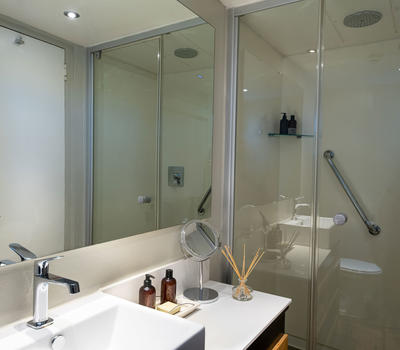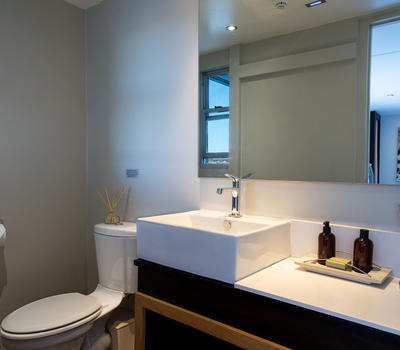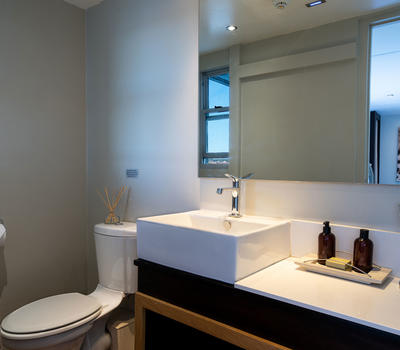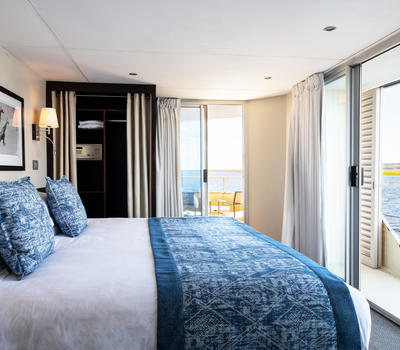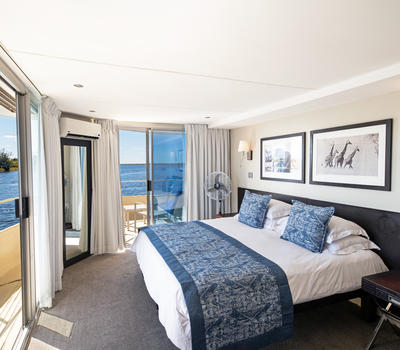 While both types of suites let you relax in a luxurious setting, our master suites are slightly bigger, and have larger balconies that house two deckchairs and a table. Our master suites also feature both side and front sliding doors for a truly panoramic view of your surroundings.
Show More
Show Less