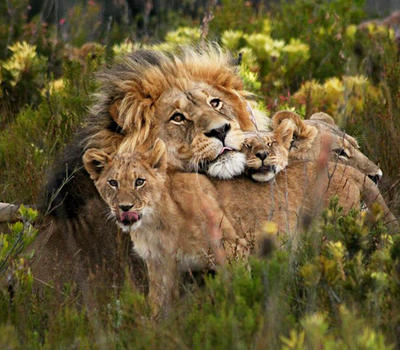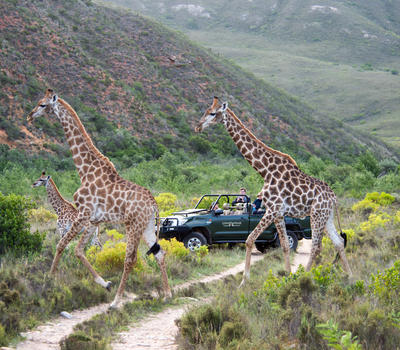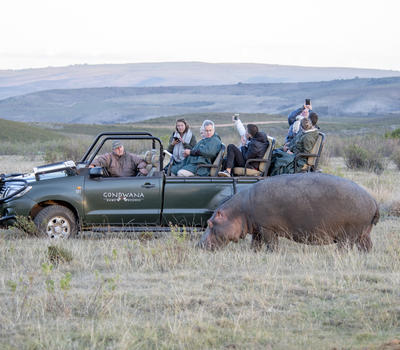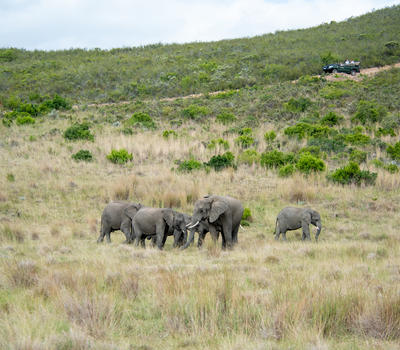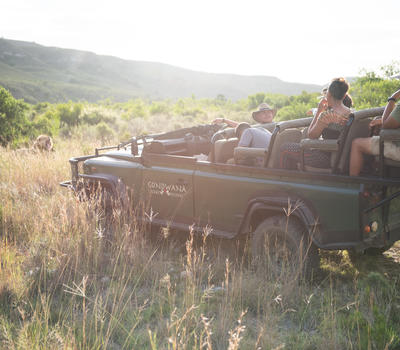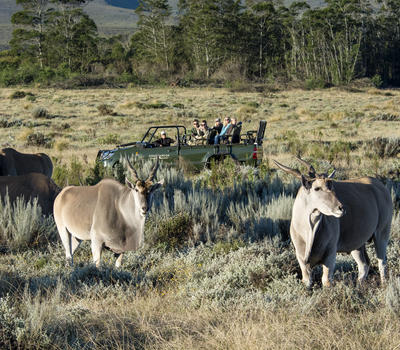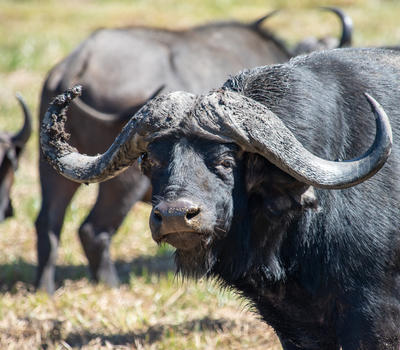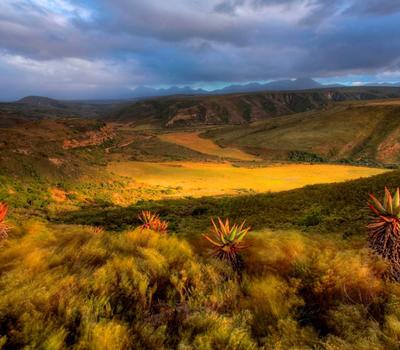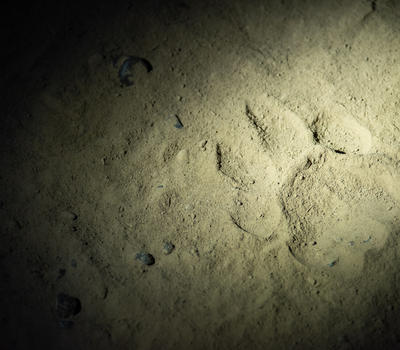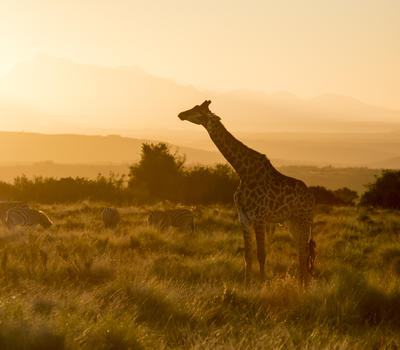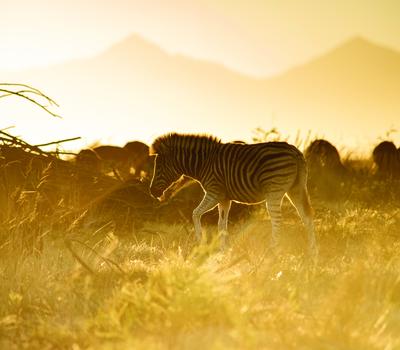 Game Drives are conducted in open Land Rovers with expert field guides who reveal the free roaming Big 5 in a Cape Floral setting – a once in a lifetime experience.
Morning and afternoon safaris are included in your stay on the full board package with gourmet breakfast treats or delicious hors d'oeuvres and sundowners in the afternoons.
Show More
Show Less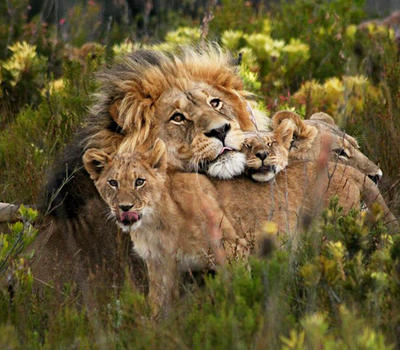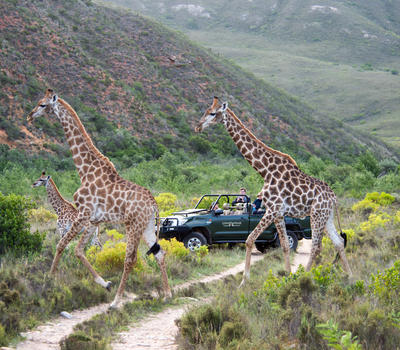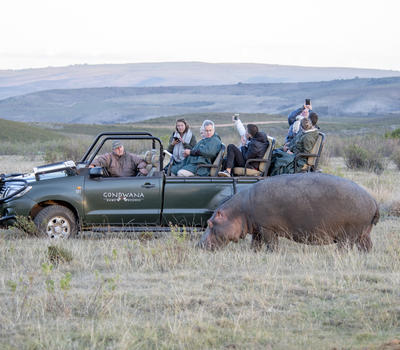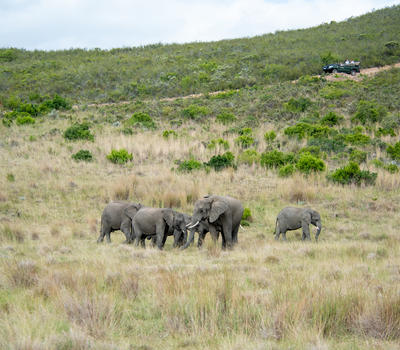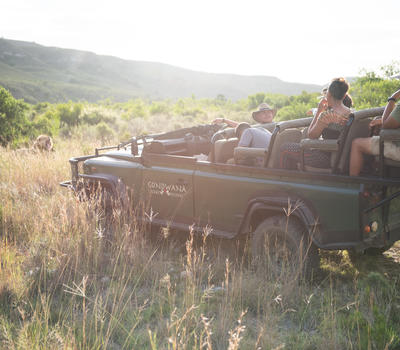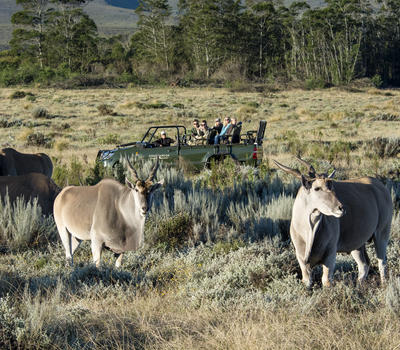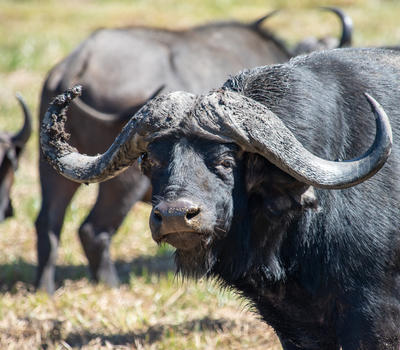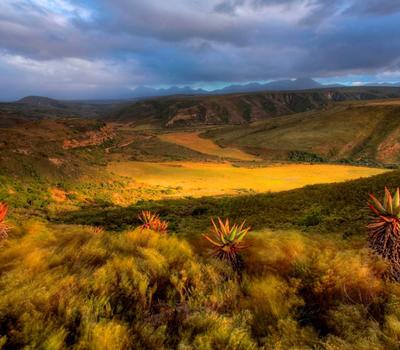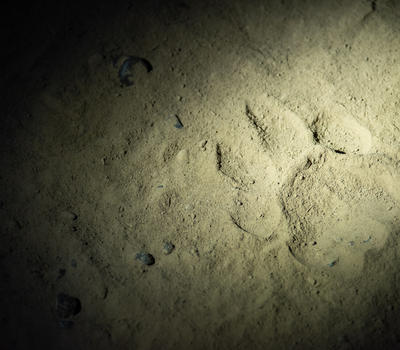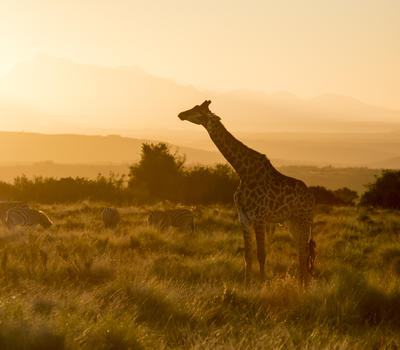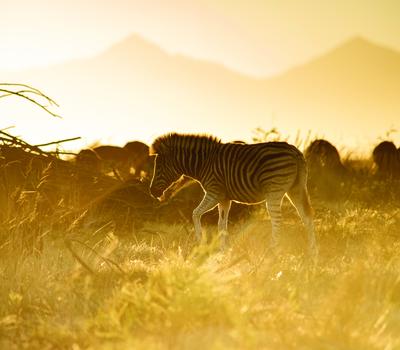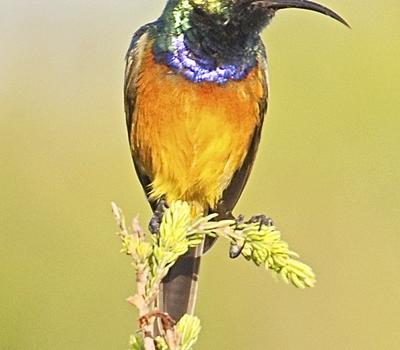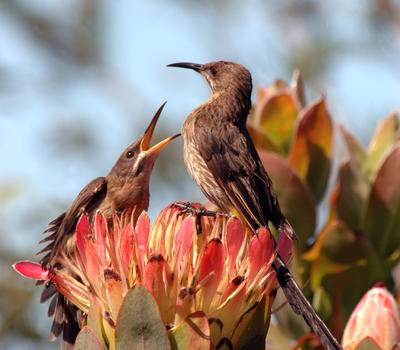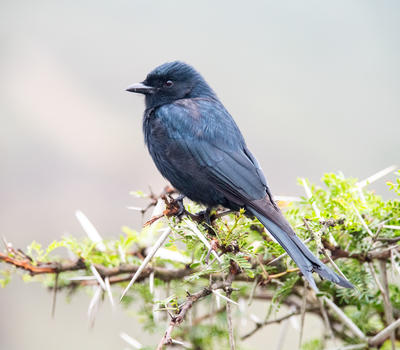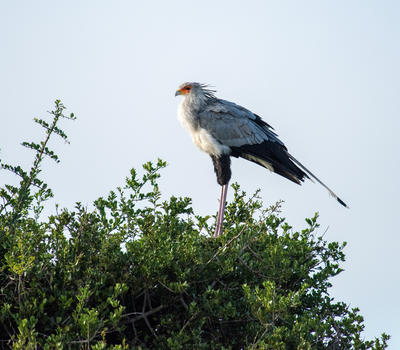 For the avid birdwatcher, there is no other area in Africa like the Western Cape that offers such a high level of endemism in such an accessible setting. The province is well known among international and local birders alike for the remarkable array of birds that is found here and nowhere else in the world: a staggering 42 of South Africa's 53 endemic bird species occur in the Western Cape.
The region offers a diverse range of habitats and is home to approximately 300 species of birds, making it an ideal destination for Garden Route bird watching. The reserve supports healthy populations of sought after endemics such as the Cape Sugarbird, Orange Breasted Sunbird, Protea Seedeater, and Black Harrier.
Gondwana's landscape comprises of open grass plains and plateaus, wetlands, rolling fynbos, renosterveld hills, riverine and sub-tropical thicket valleys and cliff faces. The array of vegetation types allows for a variety of bird species. Denhams Bustard, Blue Crane, African Fish eagle, Verreaux's eagle Ostrich, Secretary bird, Jackal Buzzard, African Stone Chat, Cape Grassbird, Malachite Sunbird, Black crowned night heron, and Bokmakierie are all prominent species on the reserve. The close proximity of the coastline and the Southern Capes Great Wetlands allows for species such as the endangered African Black Oyster catcher along with many other sought after pelagic species.
Show More
Show Less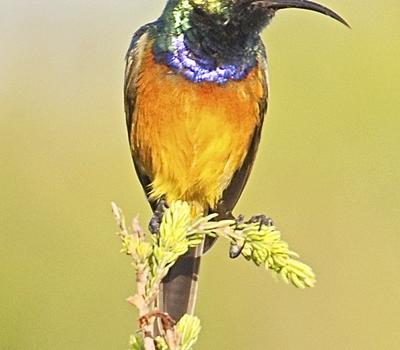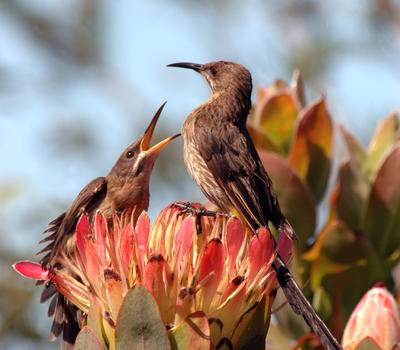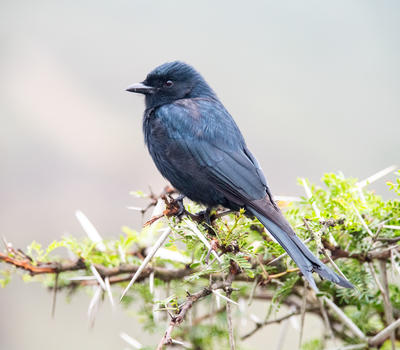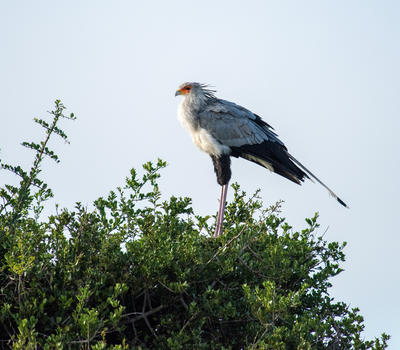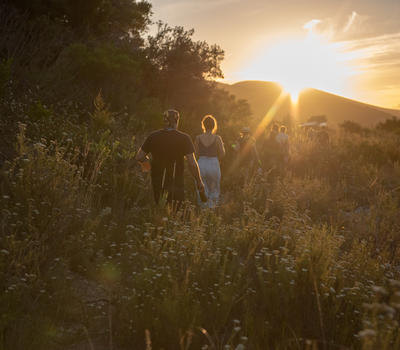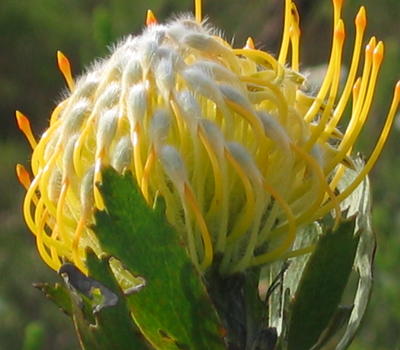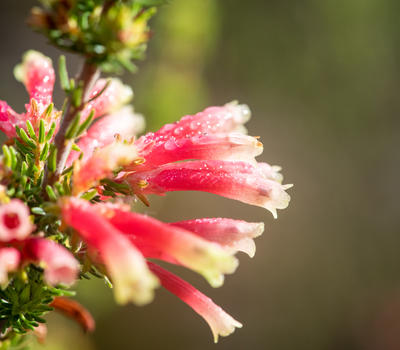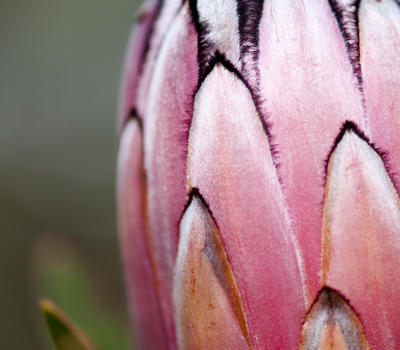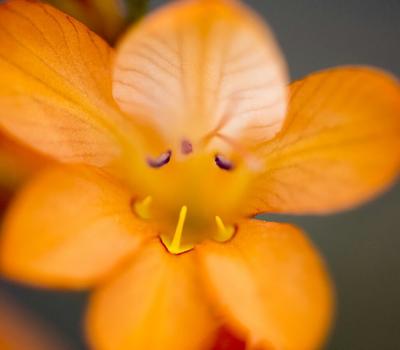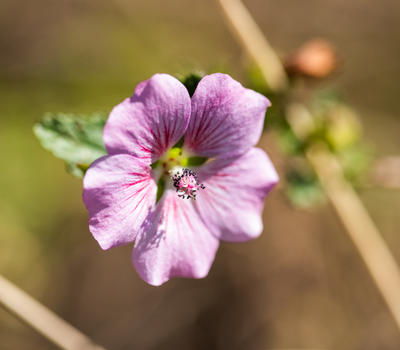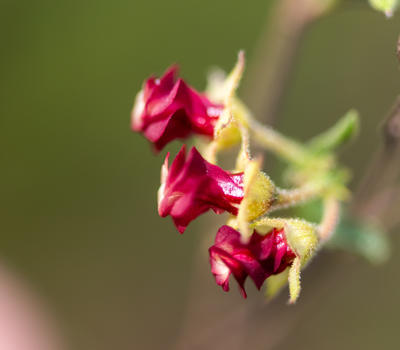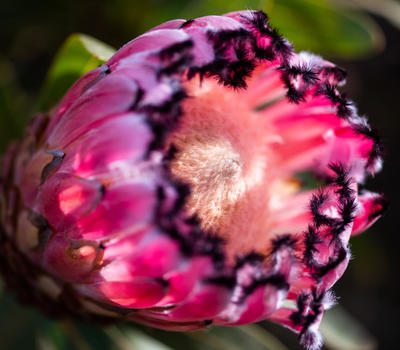 Walks are conducted in the 1200 hectare Protected Endangered Species Area. The entire area is fenced from dangerous wildlife. No children under the age of 12 years old permitted on guided walks with a maximum of 6 persons – excluding guide.
Our Fynbos biome is unique and spectacular to walk through, guests will be introduced to the fascinating plants and their life cycles, as well as endemic birds and animals that reside in the fynbos areas on Gondwana.
Show More
Show Less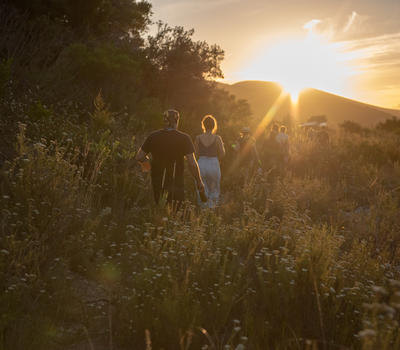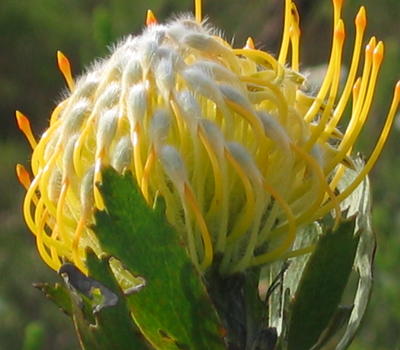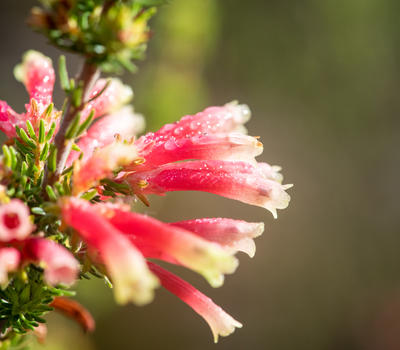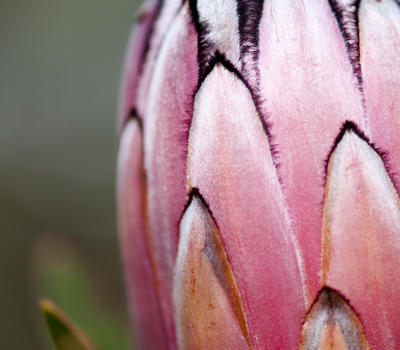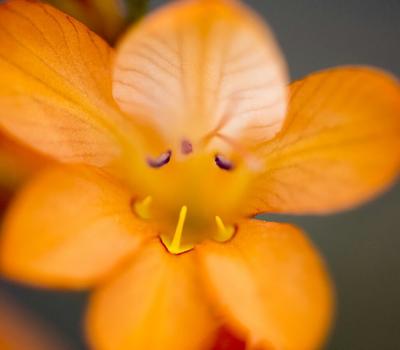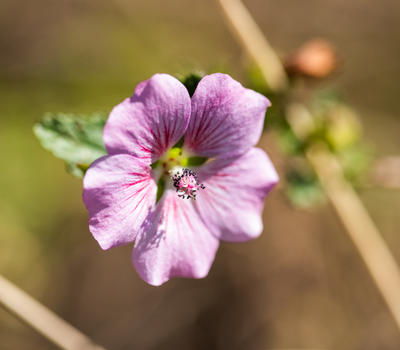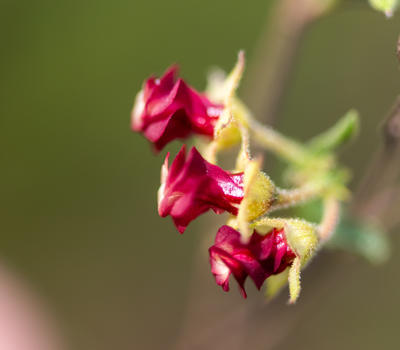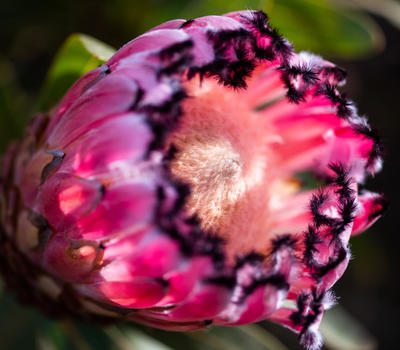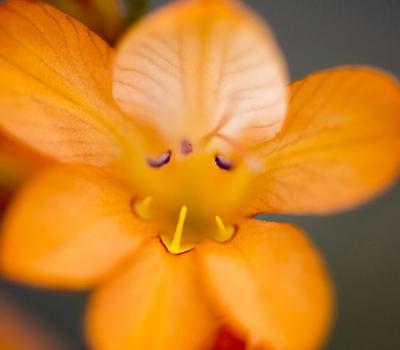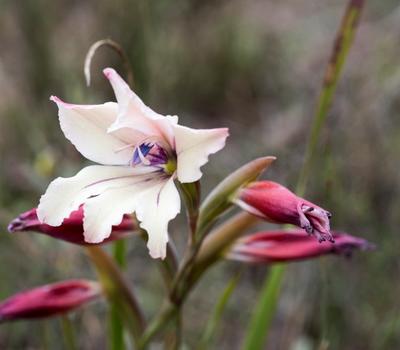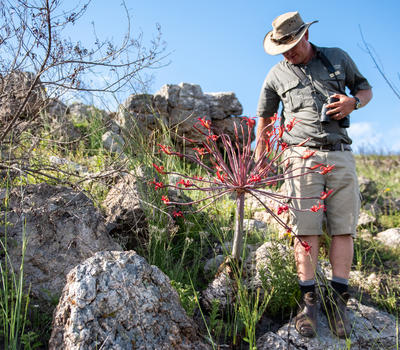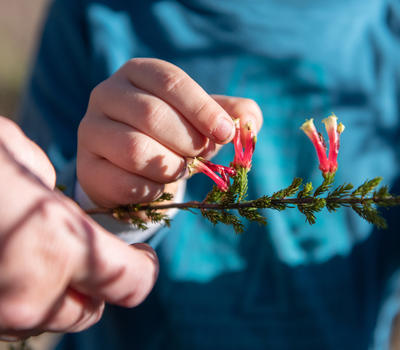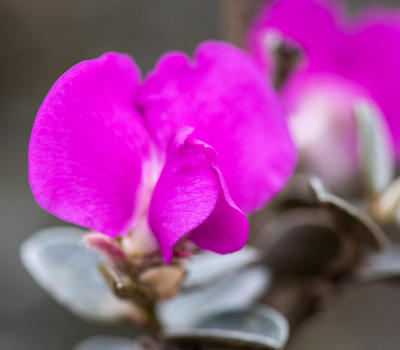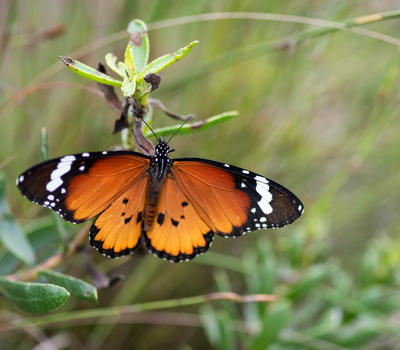 Botanical Conservation Experience
Explore indigenous wild flowers and plants that exist nowhere else in the world!!
The Fynbos experience is conducted in different monitoring zones throughout the Reserve lead by our "Resident Botanist".
Guests will assist in identifying, recording, monitoring and geo-mapping Fynbos species on the reserve. they will also collect scientific data and be introduced to live conservation and bio-diversity projects on the Reserve.
Participants will gain a greater understanding of Fynbos and the diversity of life that exists within this critically endangered biome. The activity is two to three hours in duration with some walking required.
Show More
Show Less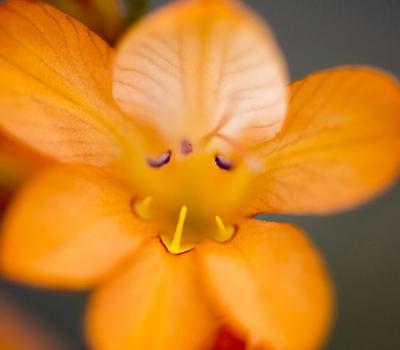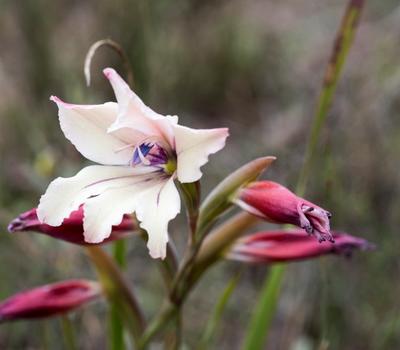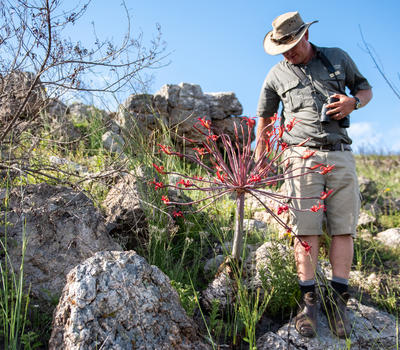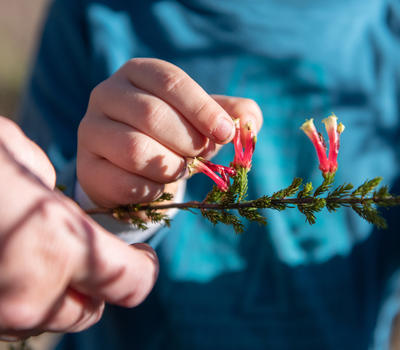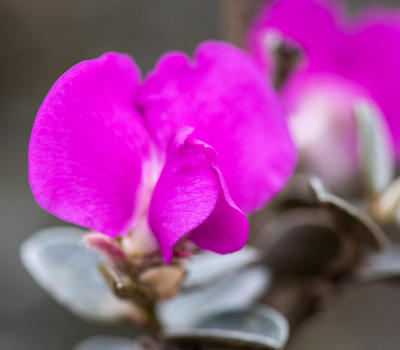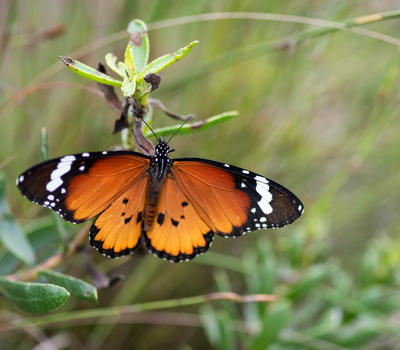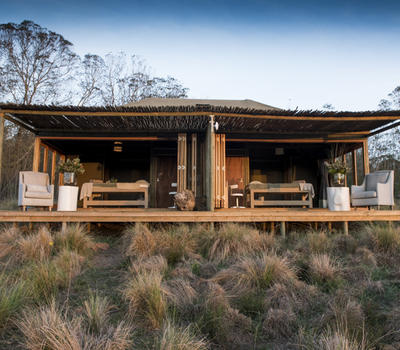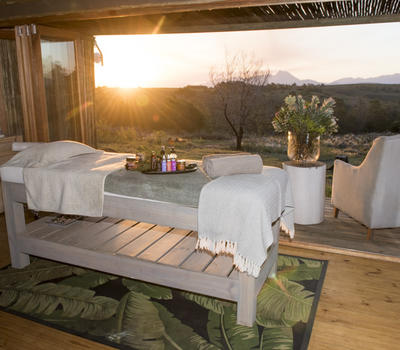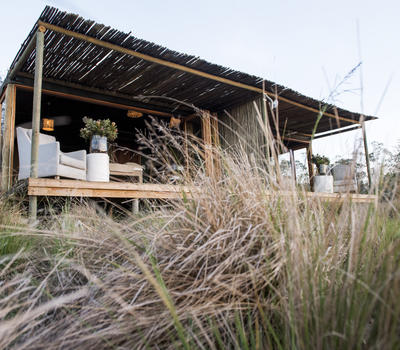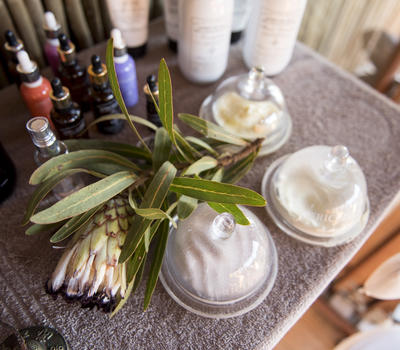 The Bush Spa is located at Kwena Main Lodge and comprises of 2 treatment rooms.
The Spa utilises Africology products. Treatments range from facials, body wraps, waxing, massage, manicures and pedicures.
Kiddies treatments on offer too include facials, massage, manicure and pedicures.
Show More
Show Less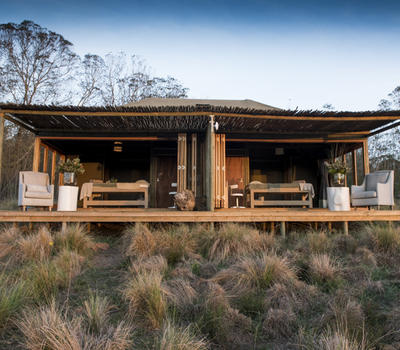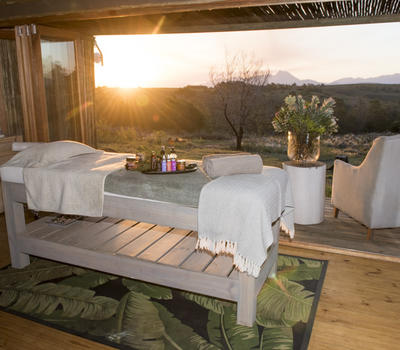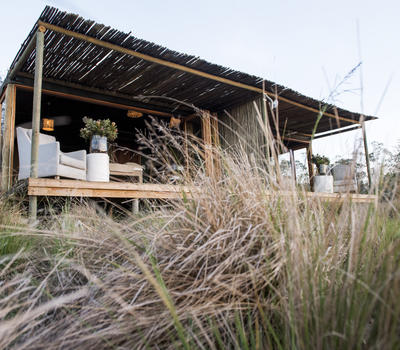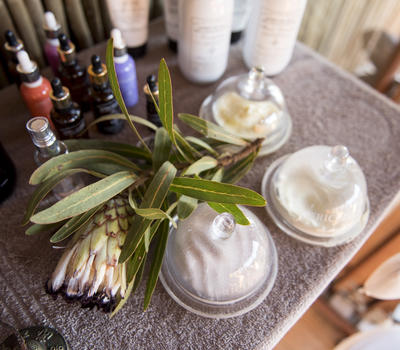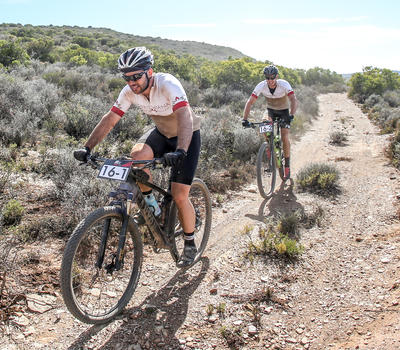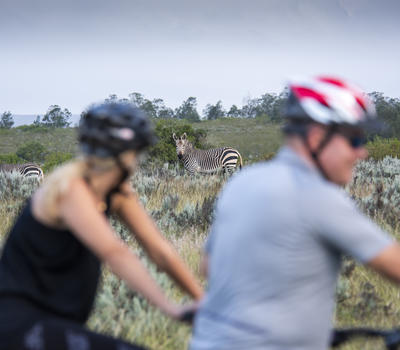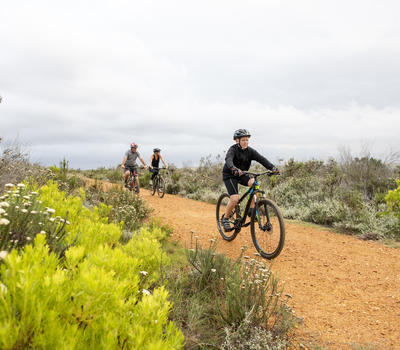 Located in the 1200 hectare Protected Endangered Species Area. The entire area is fenced from dangerous game.
these are unguided rides on demarcated routes for a maximum of 6 adult riders and 2 children, (6 adult bikes and 2 children's bikes).
Offering 4 routes starting from the activity shed where the bikes are housed:
o Red Route – Novice rider 7.44km's
o Blue Route – Novice rider 8.62km's
o Green Route – Advanced rider 10.4km's
o Orange Route – Advanced rider 12.4km's
Please make bike reservations in advance to ensure availability.
Show More
Show Less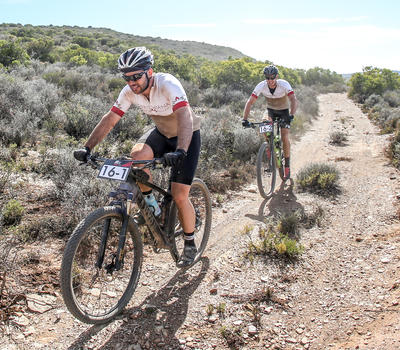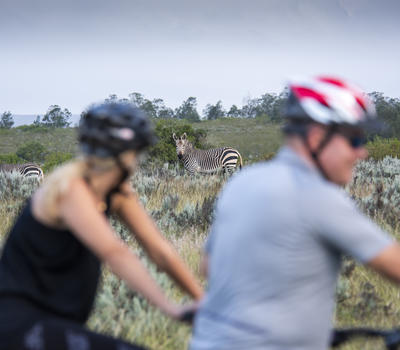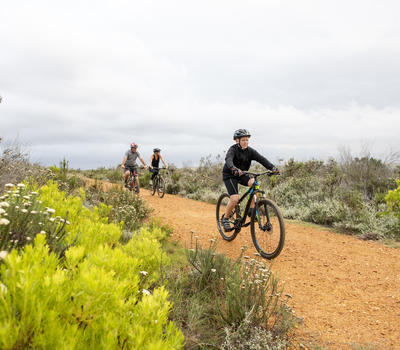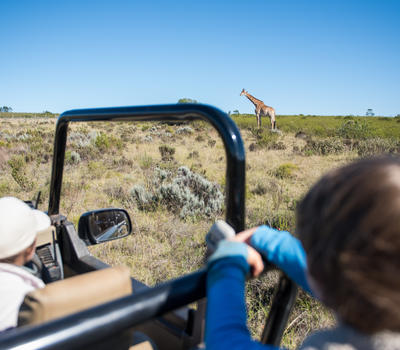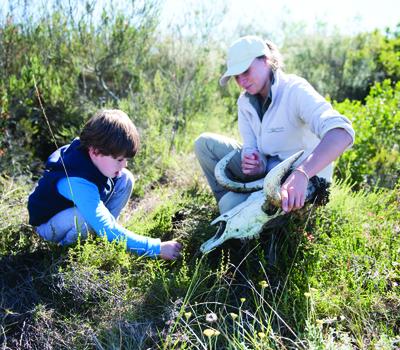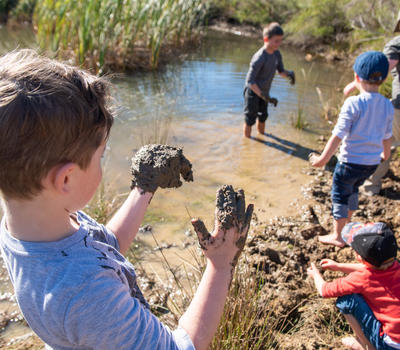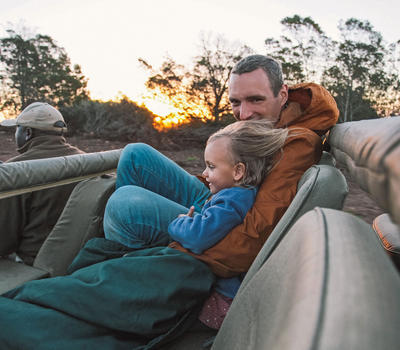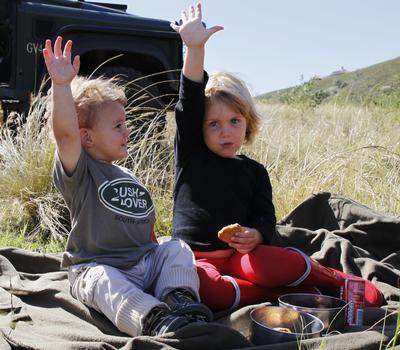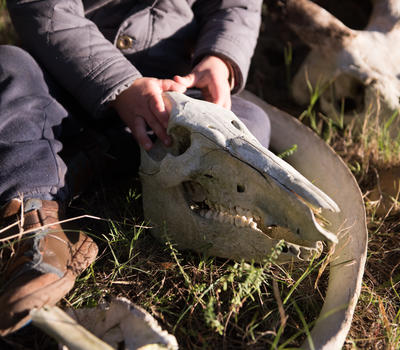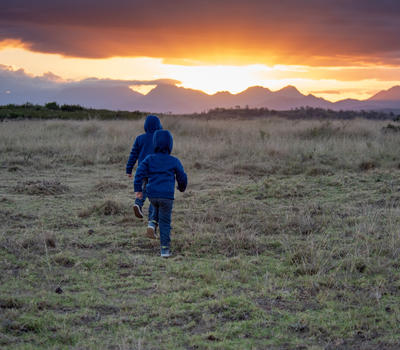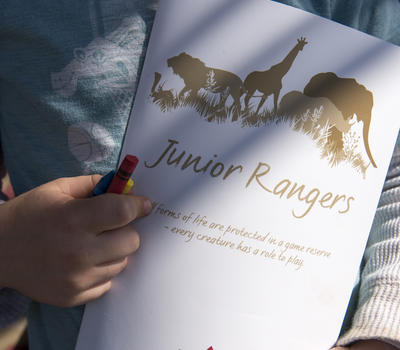 The Junior Ranger Programme is complimentary for all Full Board and Half Board guests with children.
On arrival, families are informed about the Junior Ranger programme and their ranger will enquire about any special requests, dietary, babysitting or otherwise.
Children receive a fun Ranger's backpack and cool safari booklet to fill in throughout their stay. During game drives and other activities with their ranger, kids are taught how to identify mammals, birds, Fynbos species, and even stars. They gain a greater understanding of conservation and our precious eco systems.
The younger children's activities will be based mainly around the lodge to stay closer to parents.
They receive a Junior Ranger certificate upon check-out with an "insta-pic" with their Junior Ranger.
Show More
Show Less