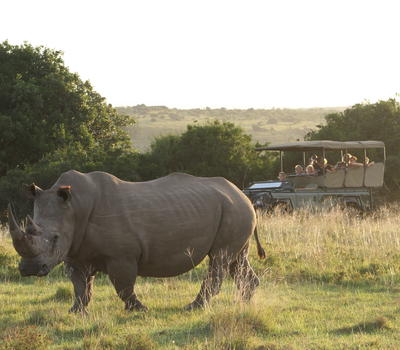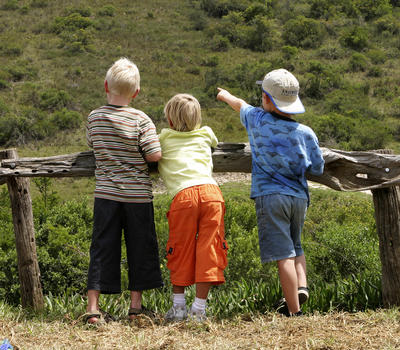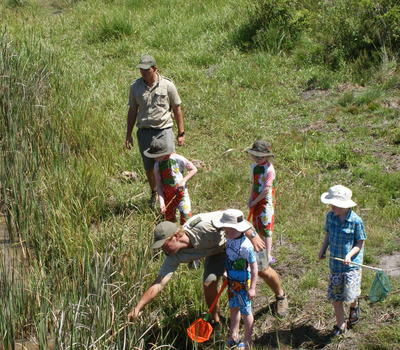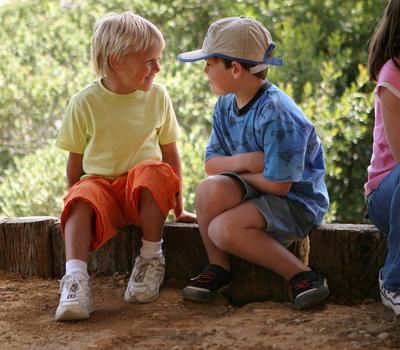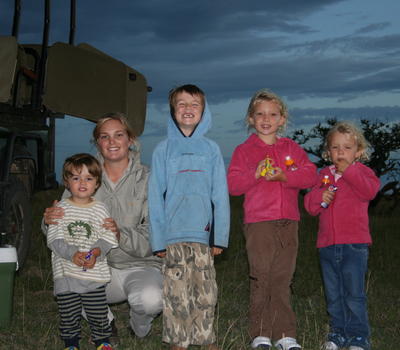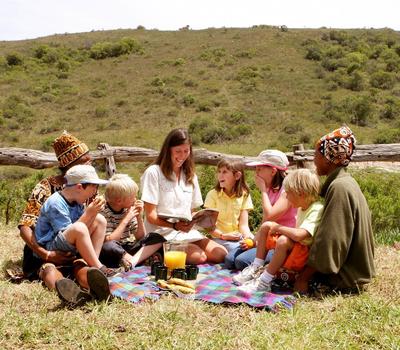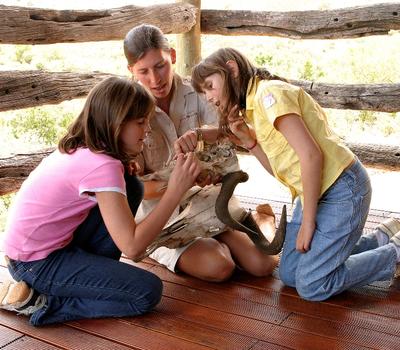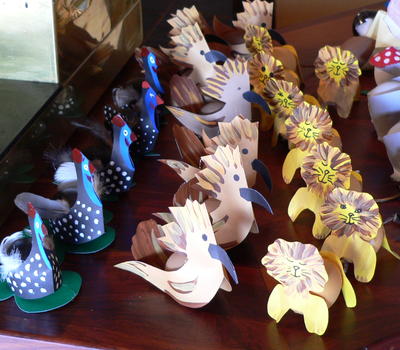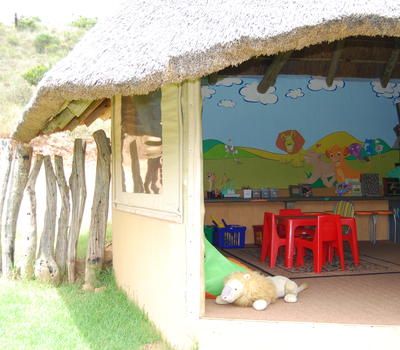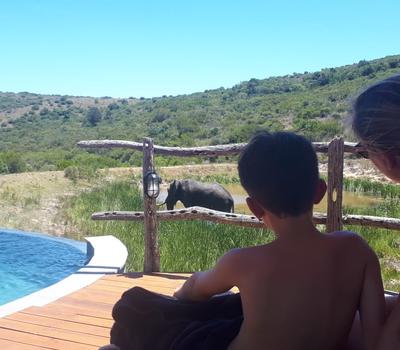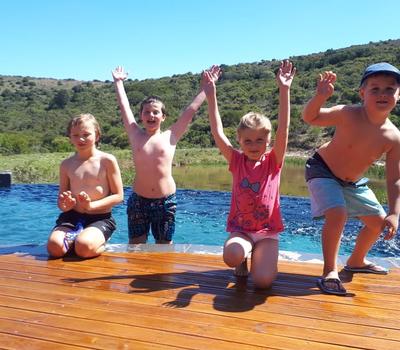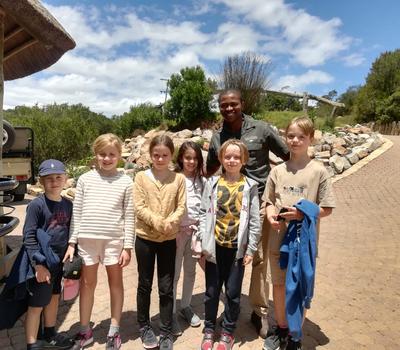 Children's Programme - Mark's Camp
There is a huge demand for families wanting a safari holiday in a malaria-free area, because of the risks associated with taking children to a malaria-infested area.
Lalibela's location makes us ideal for families travelling with children, who are wanting to combine a family safari with the Garden Route and Cape Town.
We have devised a children's programme which we feel optimises the safari experience with quality family time. There is a special game drive vehicle for children and they are taken by their own ranger for shorter game drives, where care is taken to avoid close encounters with dangerous game. Children aged 2 - 7 years are only allowed to join the children's game drive. Children over the age of 8 years old may join the adult game drive.
Other features of the children's programme include arts and crafts, bush skills, African stories, special child-friendly food and babysitting during certain hours (including adult dinner and game drives).
Show More
Show Less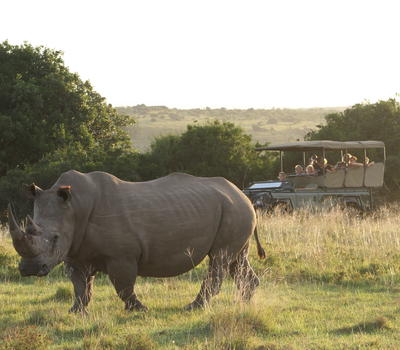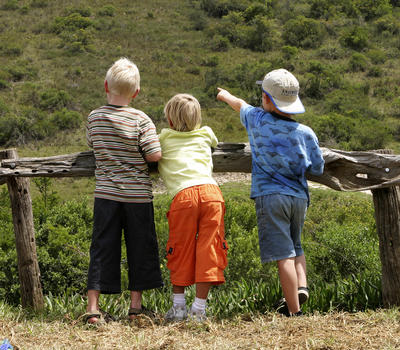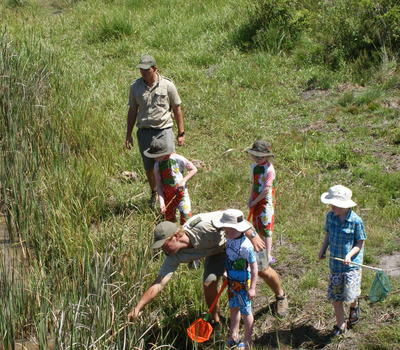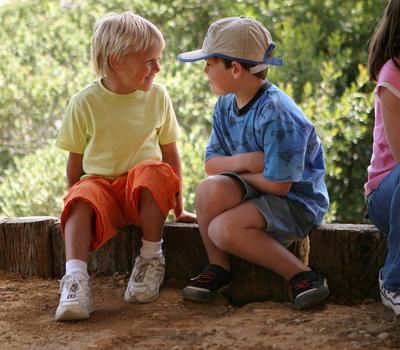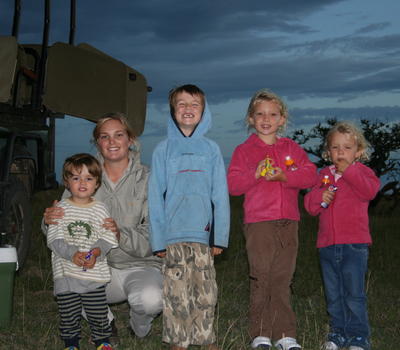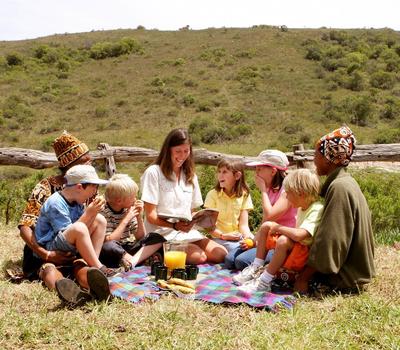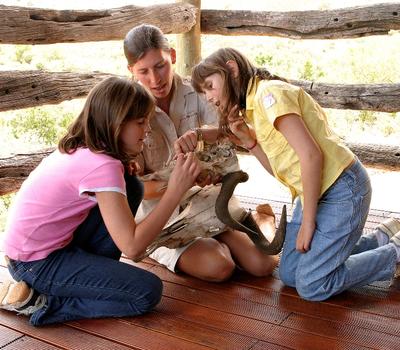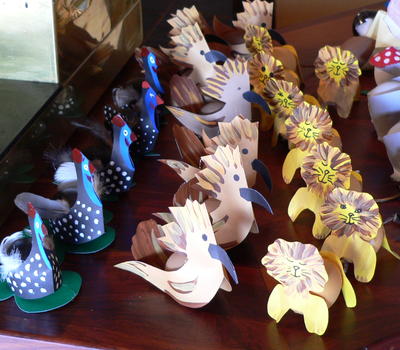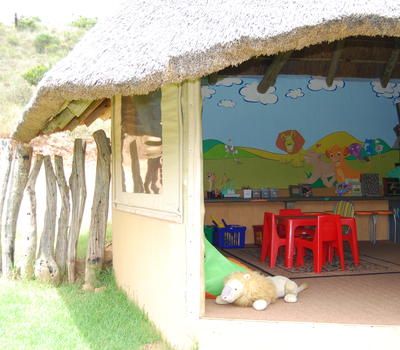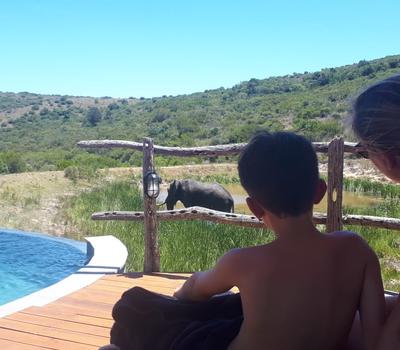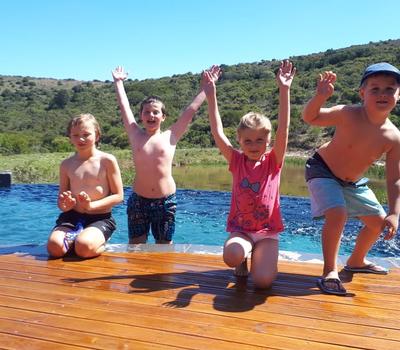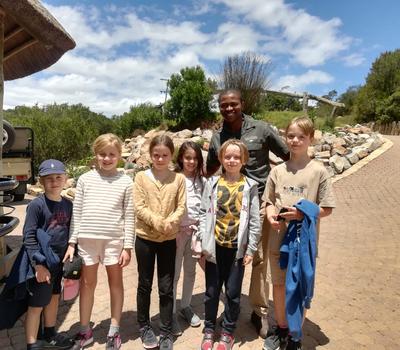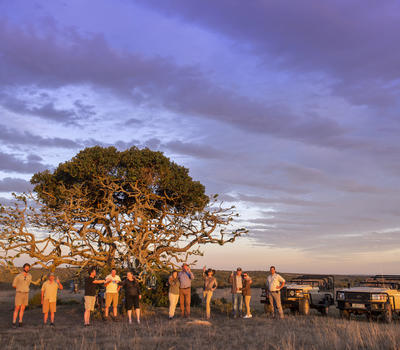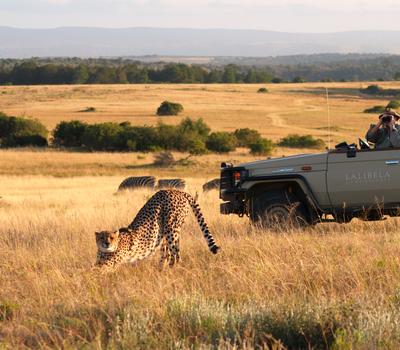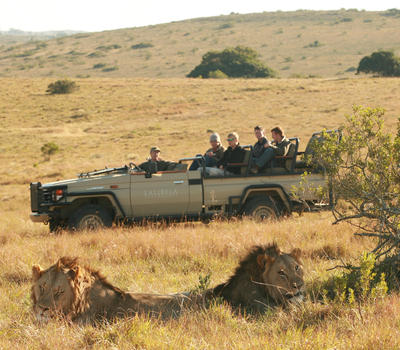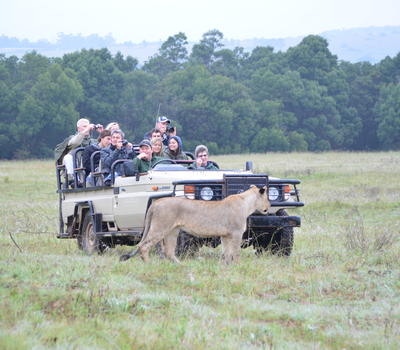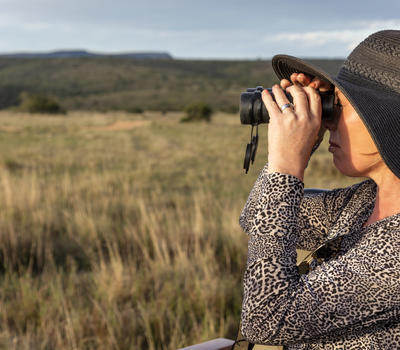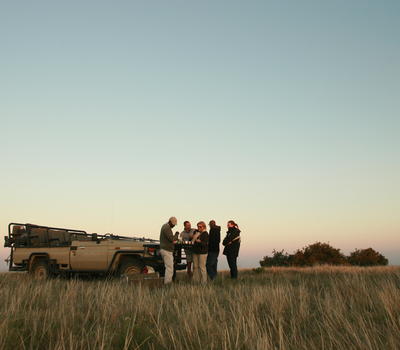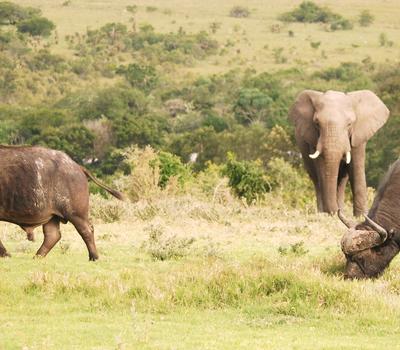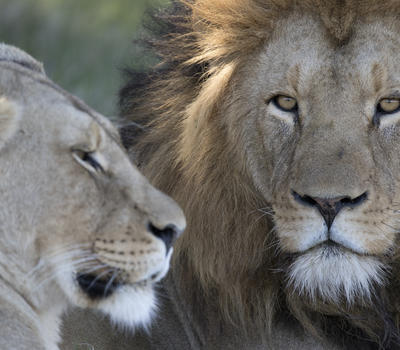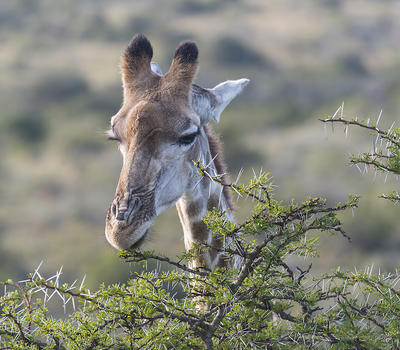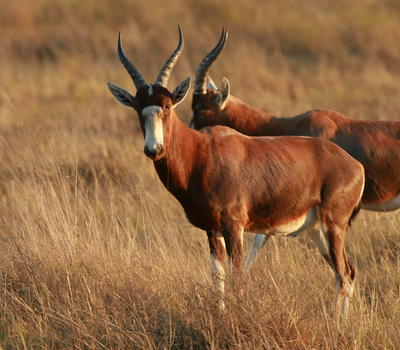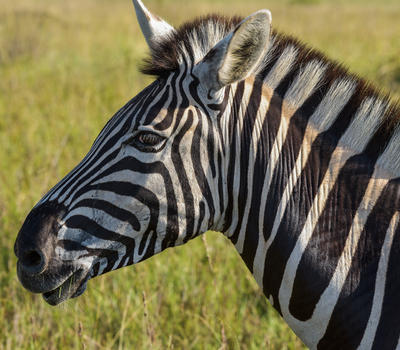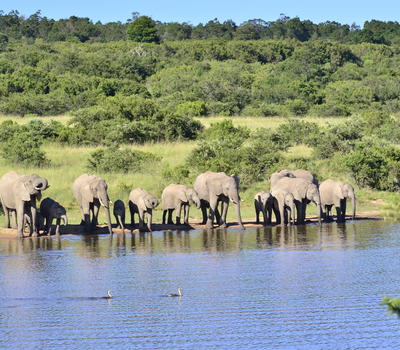 Lalibela is a conservation project that currently consists of 10,500 hectares (approximately 26,000 acres) and is home to the Big 5 (lion, elephant, rhino, buffalo & leopard) as well as other predators like cheetah, hyena, jackal & lynx.
Unique to our area of South Africa, we are blessed with vast areas Savannah Grassland, the biome that has by far the highest carrying capacity – this means that we are able to sustain truly vast herds of plains game like zebra, impala, wildebeest, red hartebeest, blesbuck and eland. This, in turn, allows us to sustain a remarkable density of free-roaming lions.
Game viewing is carried out during the morning and evening when you are guided by your game ranger in an open game viewing vehicle. If you have a particular interest, please mention it to your ranger; who will be happy to merge your plans with those of the group.
The game drives will take between three and four hours, with a sundowner stop at sunset and a coffee stop in the morning. The evening game drives usually return to the lodge after dark. Game drive times are seasonally adjusted. It is always advisable to bring warm clothing along, even in summer. Please do not forget to bring your binoculars, cameras and video camera's along.
Optional late-night game drives by arrangement with the lodge at an additional cost.
Guided game walks:
- Big 5 walks (Ages 16-70).
- Weather dependent therefore you are required to book during your stay.
- Bush walks are an additional cost. Guests to settle direct with the lodge.
Show More
Show Less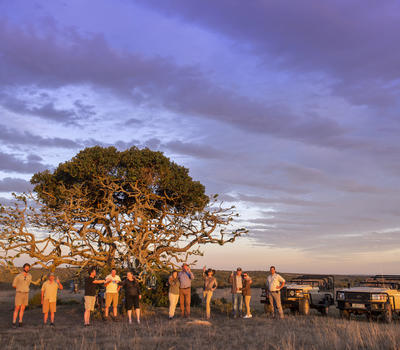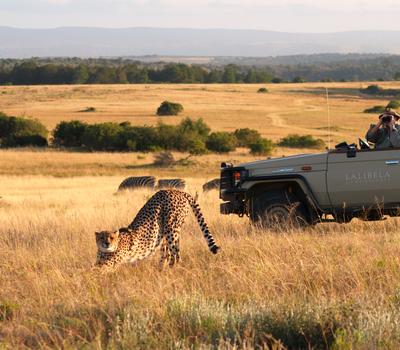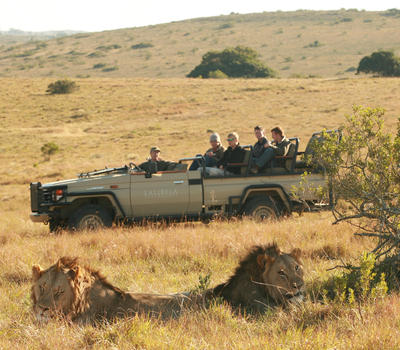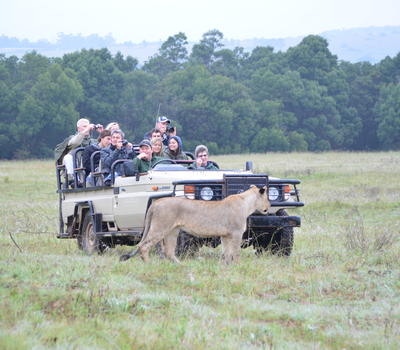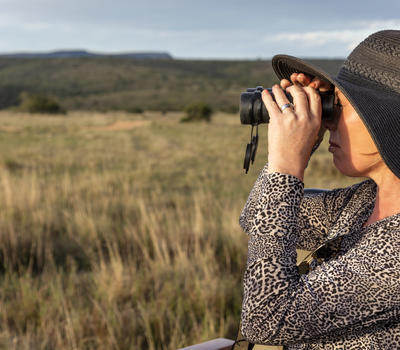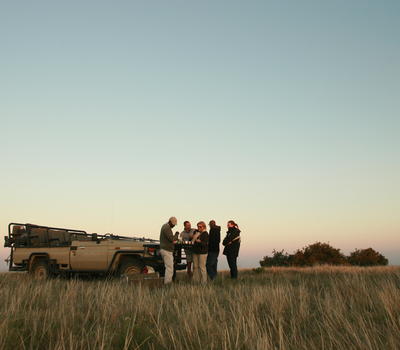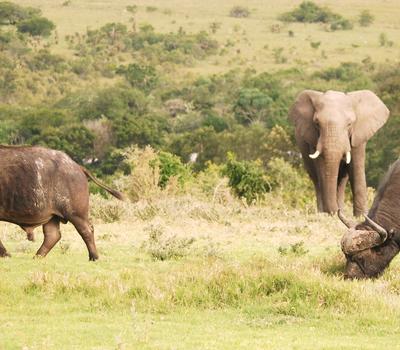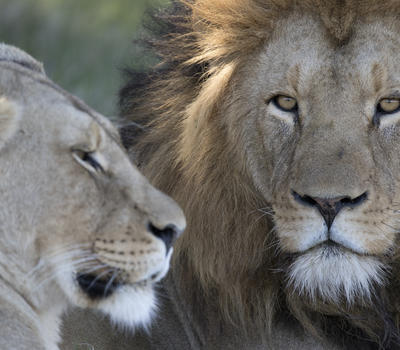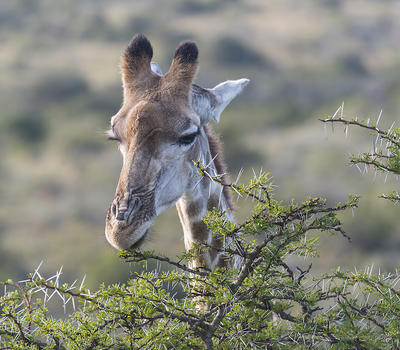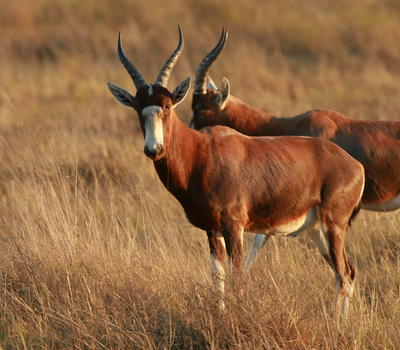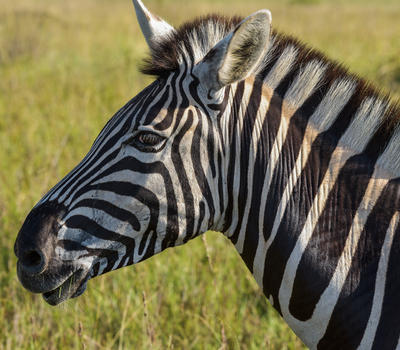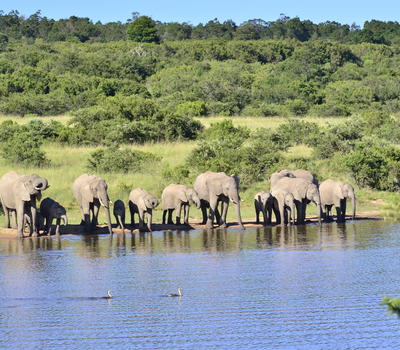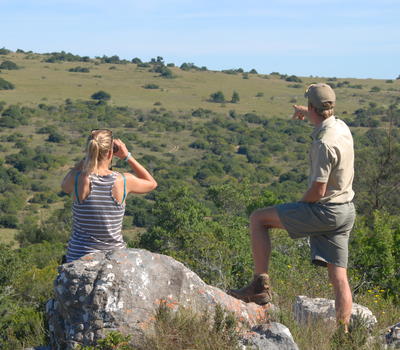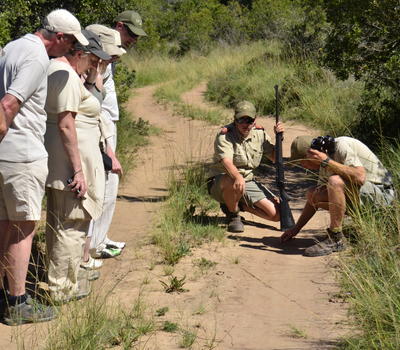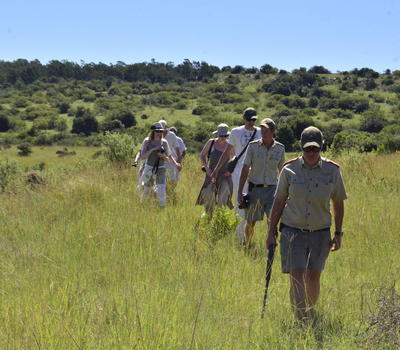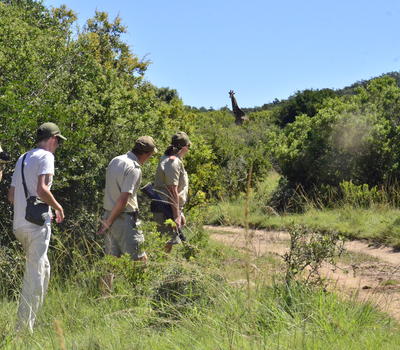 Not only did the "Big 5 area" of Lalibela increase in size, but the acquisition of an additional 2,000 hectares adjacent to the existing 5 area, means that Lalibela now has a pristine wilderness range that will be used as a breeding area, and to reintroduce endemic game species to the Eastern Cape.
In this new predator-free area, "soft" walking safaris have been introduced. This breeding area offers a more relaxed "on foot" safari experience for the whole family where you can get up close and personal with game such as zebra, giraffe, warthog and various antelope in a safe environment.
Guided game walks:
- Soft walks in non Big 5 area (All ages).
- Weather dependent therefore you are required to book during your stay.
- Bush walks are an additional cost. Guests to settle direct with the lodge.
Show More
Show Less