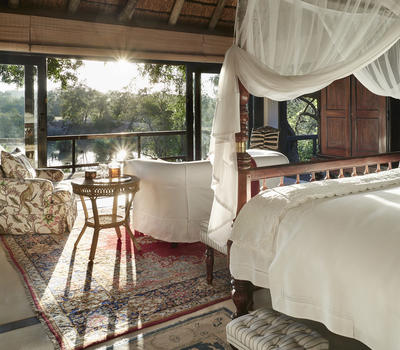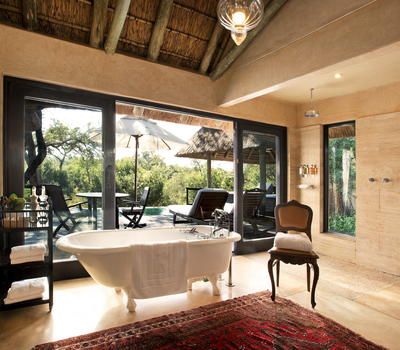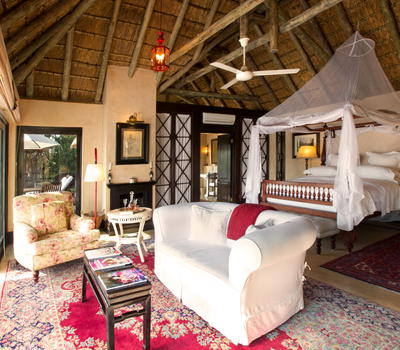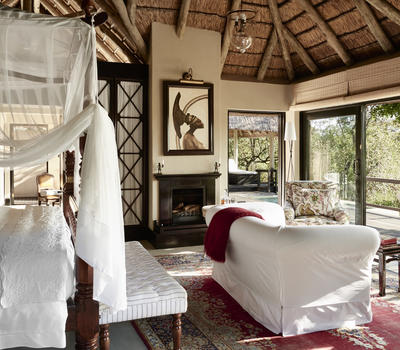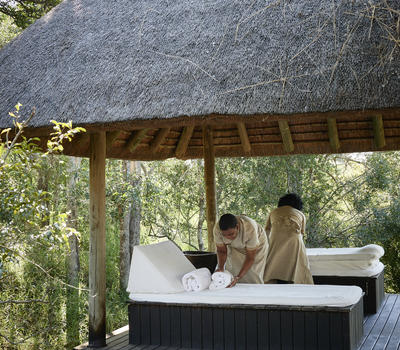 Boasting unparalleled views, the Royal Malewane's six palatial rooms are the pinnacle of refinement and opulence in game lodge accommodation. Luxuriously appointed and fully air-conditioned, they provide an elegant colonial-style refuge in the heart of the bush. Each room accommodates two guests and enjoys private wooden decks, rim-flow pools and thatched gazebos. The main room contains a fireplace, beautiful dark wooden furniture and canopied king-size bed. Bathrooms are extravagantly sized, full of light and the epitome of indulgence. Enjoy the huge Victorian-style bath and shower inside or out.
Elevated walkways link the rooms to the main lodge. Only the wildlife will witness you relaxing in this ultra-private, ultra-luxurious game lodge accommodation.
Inclusive of: nightly accommodation, all meals and snacks, laundry, local beverages and house wines, game drives and bush walks.
Show More
Show Less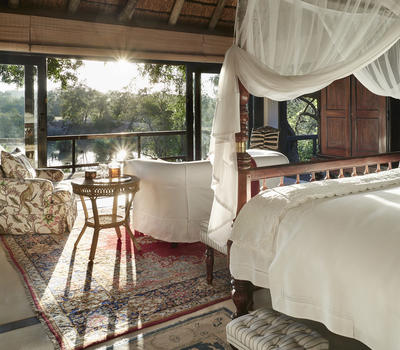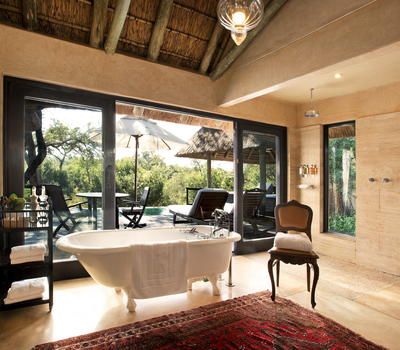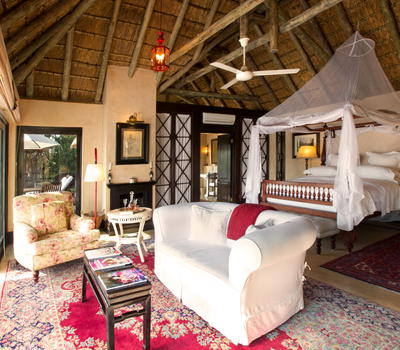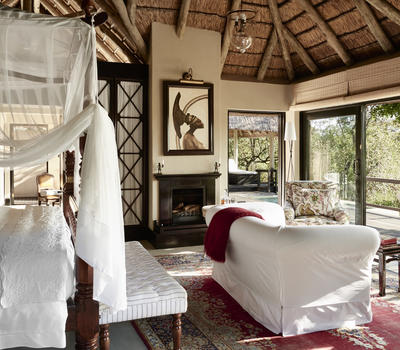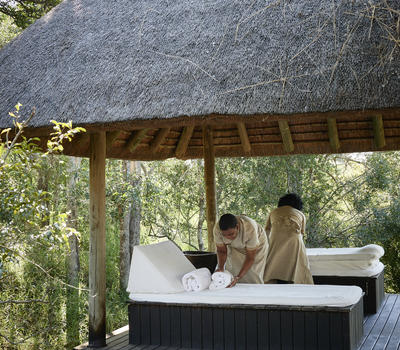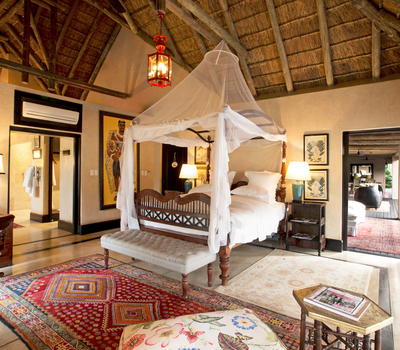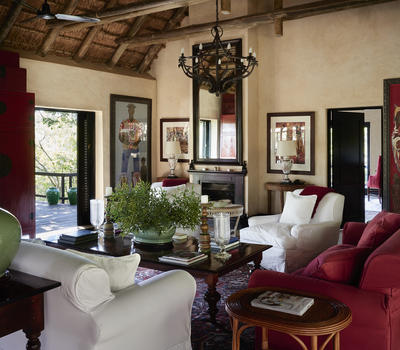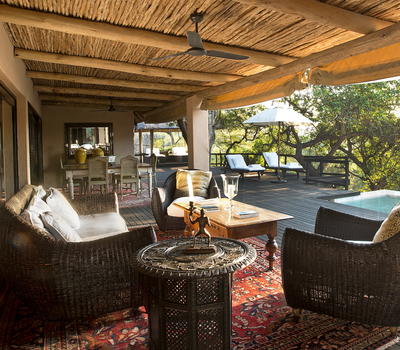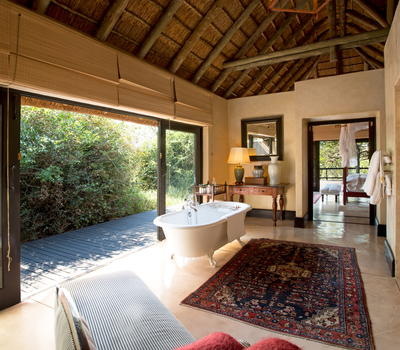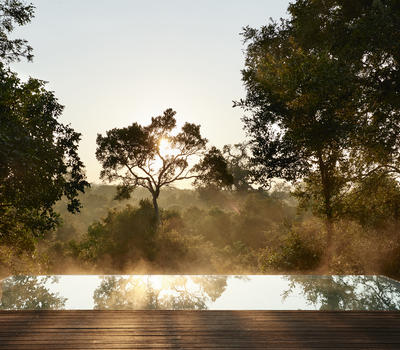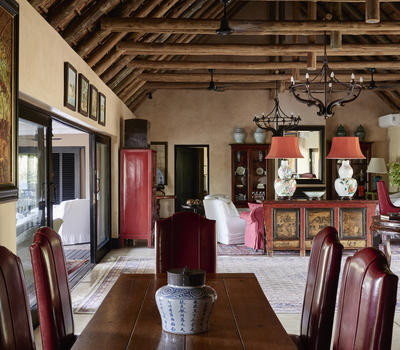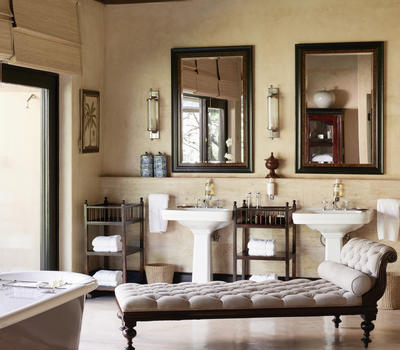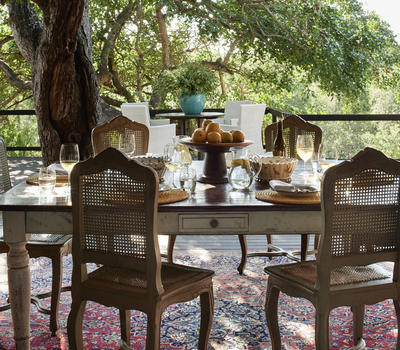 Space and splendour characterise these two suites. Each one of our suites can house four people in fine safari accommodation style, with acres of room for relaxing, dining, sleeping and bathing. A huge outside deck complete with pool allows you to make the most of the wild beauty of the surroundings and enjoy the warmth of the sunshine in complete privacy. Inside, the décor is classic colonial bush style, brimming with old world elegance that is perfectly suited to luxury safari accommodation. Wonderful antiques, paintings and curios are richly evocative of a leisured and luxurious past, whilst the secluded location provides a dreamy romantic escape unsurpassed in its peace and tranquility.
Show More
Show Less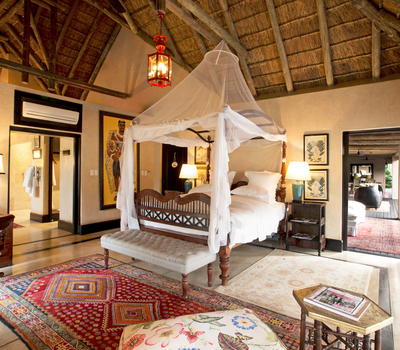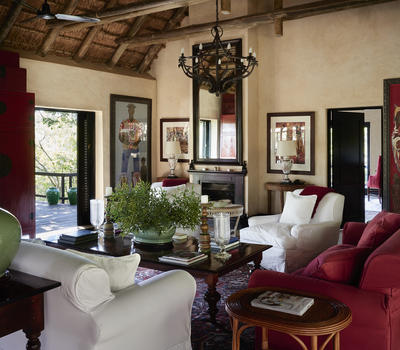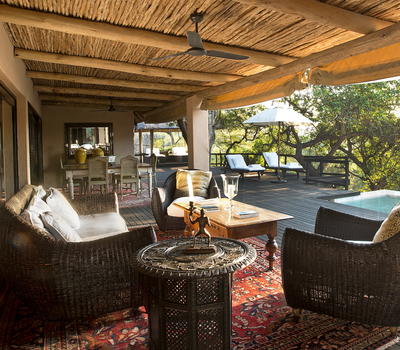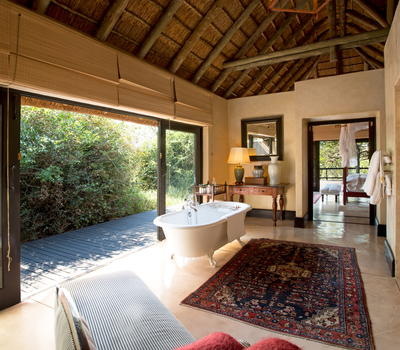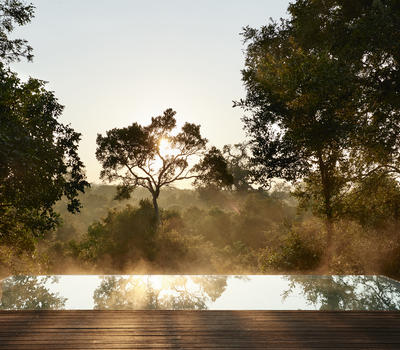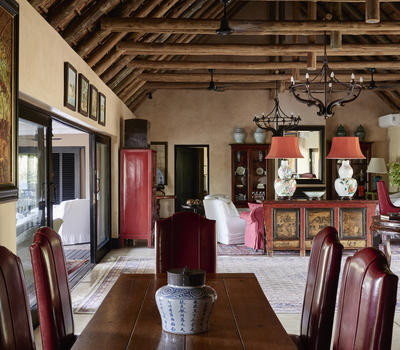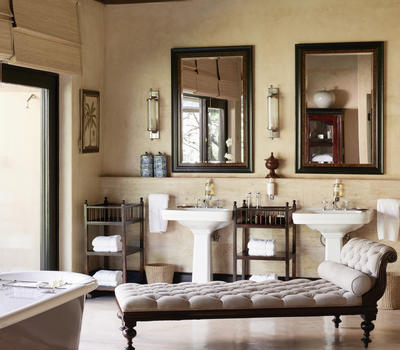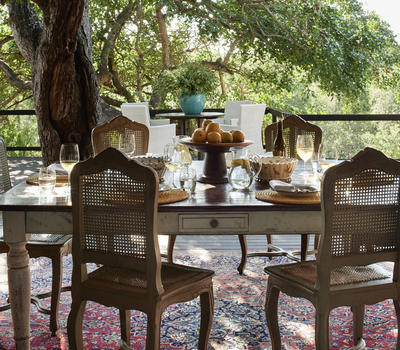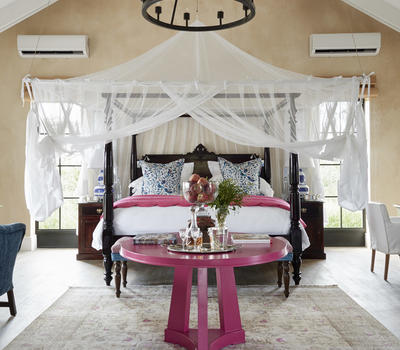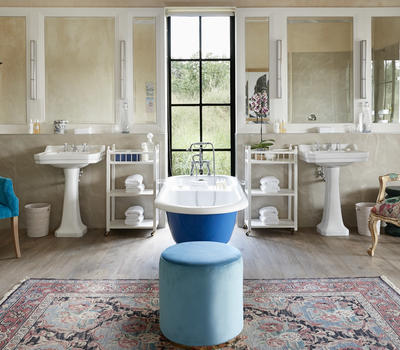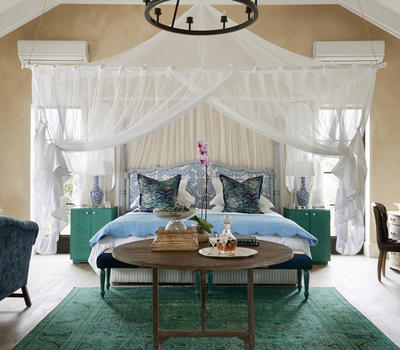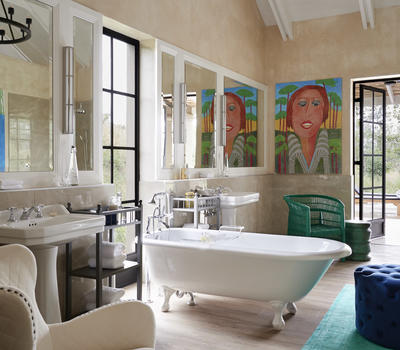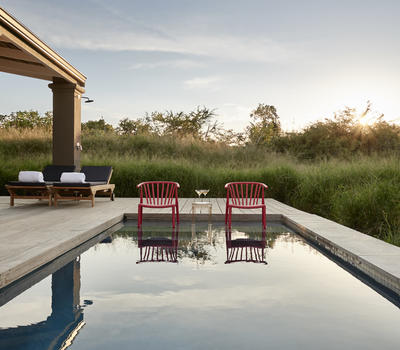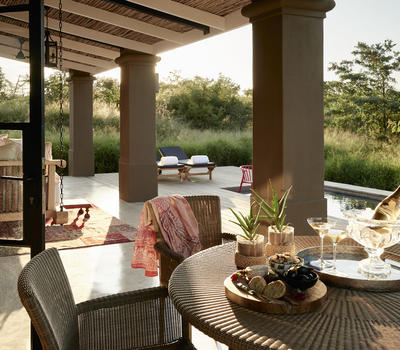 There are three Luxury Farm Suites. Each has a spacious bedroom and an en-suite bathroom with a bath and a shower, as well as an outdoor shower. There are large front and back verandahs as well as a beautiful deck and a private pool overlooking the bush where animals roam freely. Each Luxury Farm Suite is 182 square metres (1960 square feet) including front and back verandahs and deck. Children over 10 are welcome in the Luxury Farm Suites.
Show More
Show Less